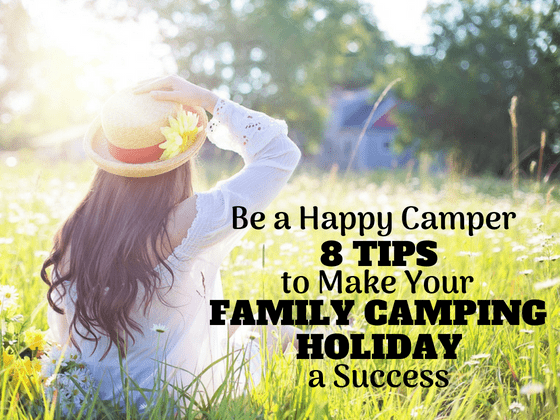 Camping can be the perfect opportunity for family bonding and a chance to get away from the TV and reconnect with the great outdoors.
Come prepared and your camping holiday will be a fun experience. Come unprepared and it could be utterly miserable.
Here are 8 tips for avoiding the latter and making your camping holiday a blast.
Haven't got time to read this now? Click here to pin it for later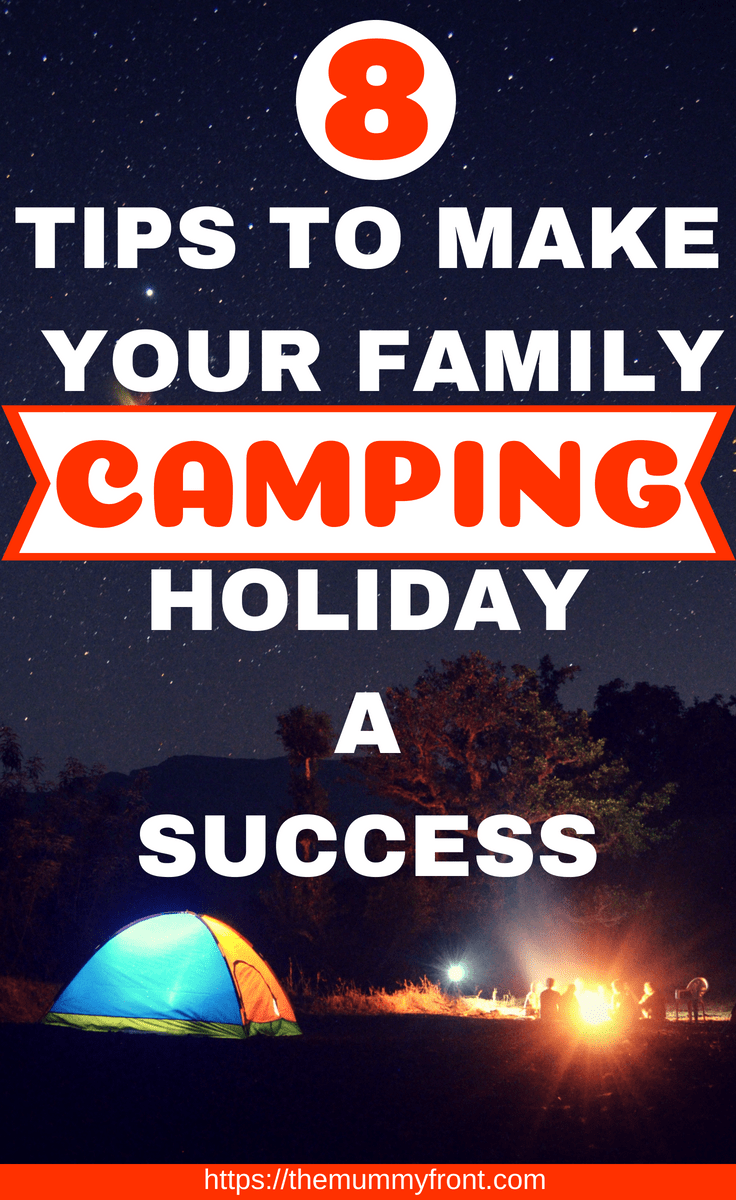 Practice putting up your tent beforehand
Many a camping holiday has been ruined within the first hour as the whole family struggle to assemble a tent in the rain.
Practice putting the tent up at home beforehand so that you know how it works. Not only will you be able to put it up faster when you reach your camping spot, you'll also know if there's a missing part.
If you can't be dealing with complex tent poles and layers, you could always opt for a swag as found online – see this page for more details. There are even inflatable tents!
Don't camp under a tree
Trees offer shelter from the rain and sun as well as some privacy – you may assume that they're the perfect spot to camp. However, you could end up with sticky tree sap all over your tent which is a nightmare to wash out.
You may also have animal noises and falling branches to contend with. All in all, avoid camping under trees.
Plan your meals
If you're eating at the campsite, plan your meals beforehand so that you can shop for ingredients and bring the necessary cooking apparatus.
Also plan when to have your meals – you don't want to leave it too late as it could get cold and dark, which could affect your cooking.
Splurge on sleeping gear
You can buy sleeping bags very cheaply, but unsurprisingly they're not very comfortable. Shop for a mid-range sleeping bag that's likely to help you sleep better.
You could even step things up a gear and bring an inflatable mattress and blanket, so that you feel more like you're in a bed.
Bring solar lights
You may want to stay up and socialise in the evenings, but if it gets dark you won't be able to. Solar lights are a great lighting solution to bring.
They're portable and run off the energy of the sun so that you don't have to fret about them running out of battery.
Bring a cooler
Meanwhile, for keeping drinks cool and food preserved, it's worth bringing a cooler. You could even go the extra mile and bring a mini electric fridge to plug into your car such as this one.
Bring plastic bags
It's worth loading up on plastic bags as they come in handy for helping to keep stuff contained. Uses could include storing rubbish, storing dirty laundry, containing muddy boots and storing snacks.
You could also bring tubs, but plastic bags are the most portable.
Bring spare socks
Don't just bring one pair of socks for each day. If you're doing outdoor activities during your camping break such as hiking and kayaking, there's always a chance your feet could get wet and then you'll wish you had another pair.
There's nothing more miserable than wet socks.