Do you ever wonder if you could really have an organized & stylish entryway in your home but on a sensible budget?
Maybe you want an entryway that gives the right first impression as you come through the door?
Or an entryway where you just can't help but feel welcome & happy to be home?
Well, here's the good news…
You CAN have the entryway of your dreams with these 13 best Ikea entryway hacks that anyone can do!
A Beautiful Entryway

(Without The Hefty PriceTag)
If you've been around here for a while you know that I always find you the very best Ikea hacks!
In fact, I make it my mission to give you all the inspiration you need to create the home of your dreams… and on a sensible budget too!
Which is why I can't recommend Ikea Hacks enough!
The prices are incredibly low compared to other furniture stores…
But the best part?
The quality & durability of IKEA furniture is always excellent… despite the low prices!
So whether you're looking for mudroom lockers with a bench, an Ikea bench with storage or even just a nifty place to organize & store your keys…
You're sure to find an entryway hack that's perfect for you & your family with these awesome projects below!
Ikea Entryway Hacks A

re Perfe

ct For You

(Even If Your Hallway Is Tiny)
If you're thinking your entryway is too small for organization or style of any sort… think again my lovely little IKEA hacker!
These Ikea entry hacks will give you the ability to have the most perfectly styled, welcoming & organized space… no matter how small your entryway is!
That's the beauty of IKEA hacks… they allow you to customize furniture so it fits perfectly into your home!
And, you don't need a ton of complex DIY skills or tools to do these Ikea hacks either…
In fact, all you need is a little creativity & a good tutorial to follow…
Which is exactly where this post comes in!
So let's get to it…
P.S. This is the best collection of Ikea entryway hacks so be sure to Click here or on the image below to quickly & easily save them to your Pinterest!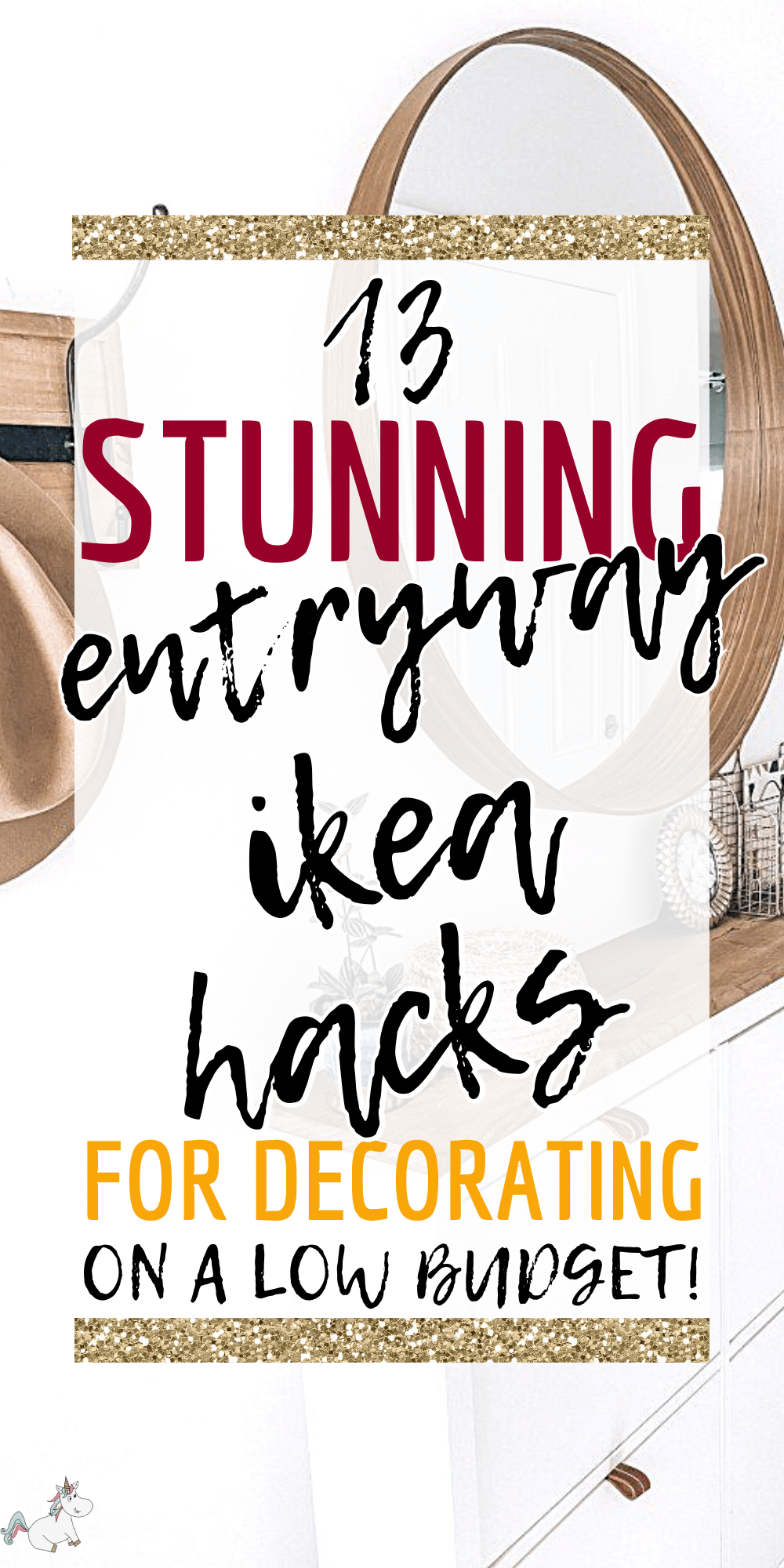 This post may contain affiliate links. See my full disclosure here for more info.
13 Best IKEA Entryway Hacks 2022
#1

DIY Faudenza
Large wall spaces can be a slight (or huge) pain to make into a useful space… or even as a space you just like to look at.
But check out this great hack which is not only gorgeous to admire… But also gives you great storage!
You'll have all your friends asking how they can get one!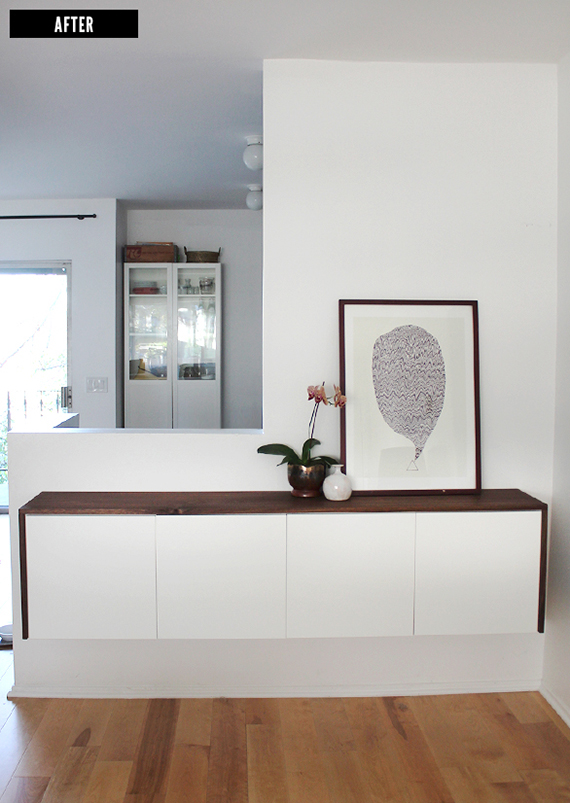 #2

IKEA Door Knob Hangers
If you love contemporary and color then you will love this.
The idea is so simple but the result is practical, decorative, and has you questioning why you have not done this already!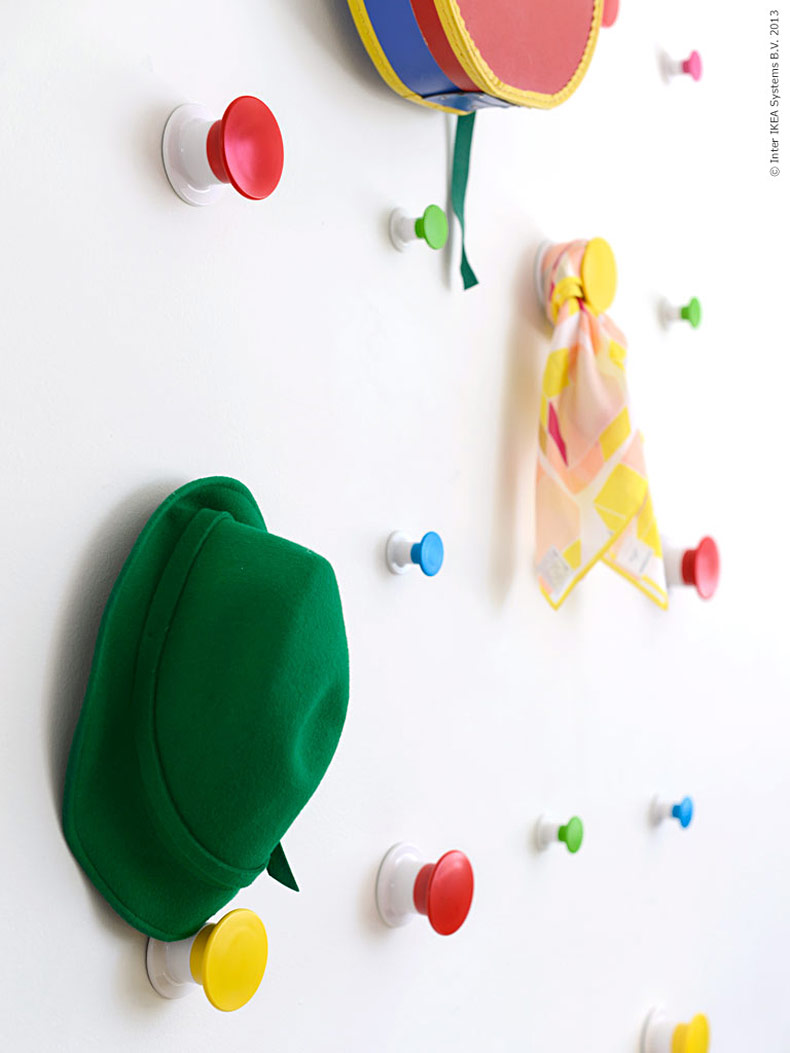 #3

Simple IKEA Hack: Narrow Console Table
This cute table made from an Ikea shelf is the perfect way to make the most of a small space…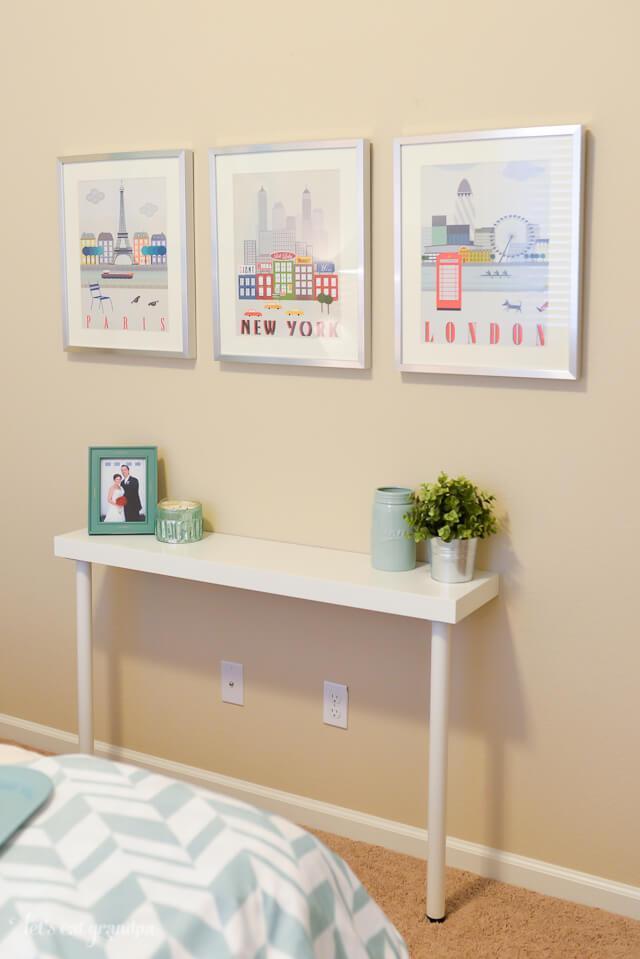 #4

Turn IKEA Bookcases Into Mudroom Lockers
The entryway is one of the easiest places in the home to become cluttered & disorganized… am I right?
Well, with custom-built storage like this affordable Ikea hack, it doesn't have to be!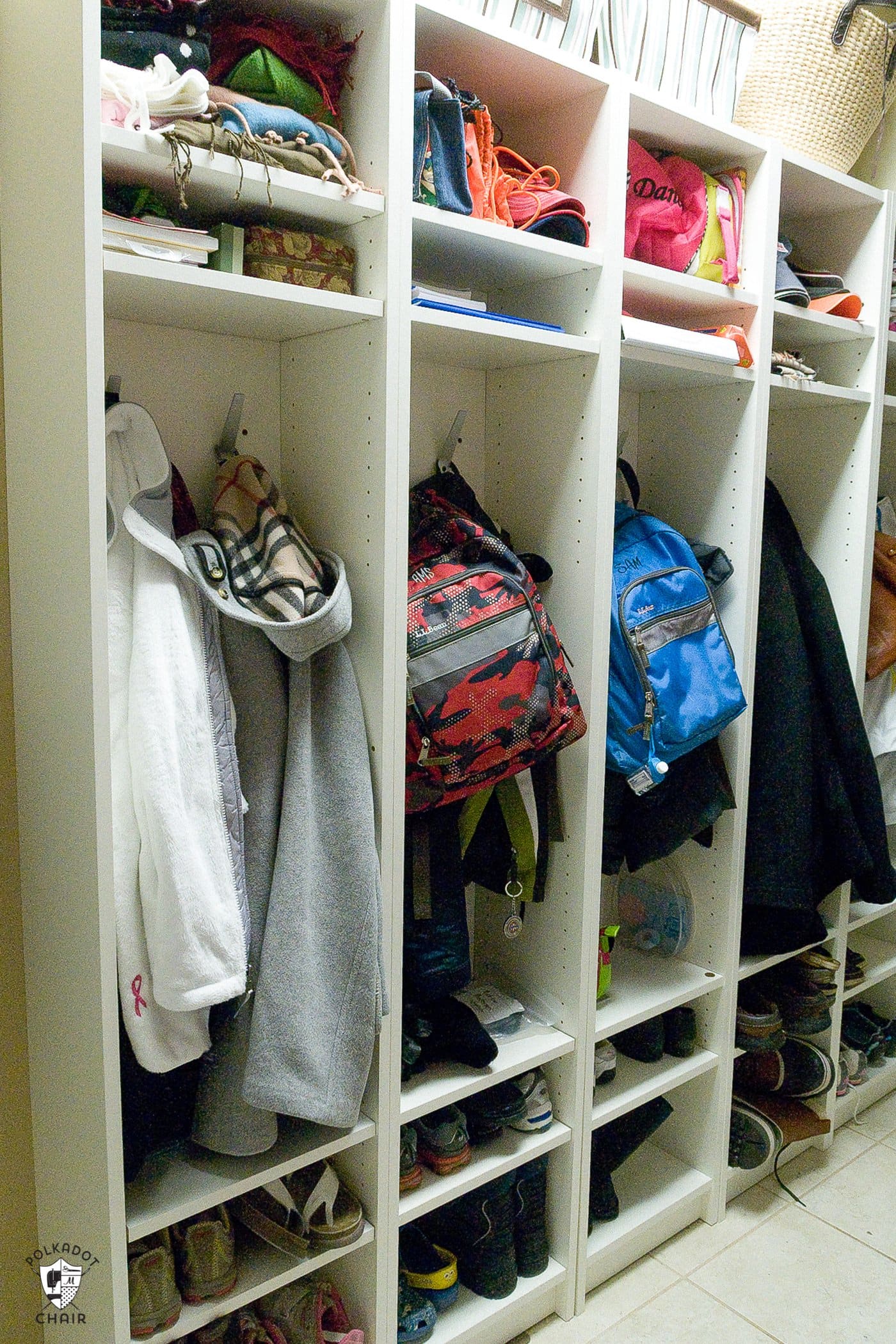 #5

IKEA Luröy Bed Slat Hack
When space is small you'll need to have a storage solution that makes use of height, but that doesn't come too far out from the wall.
This Ikea bed slat hack is a genius way to keep all your coats, bags & keys stored neatly & flat against the wall…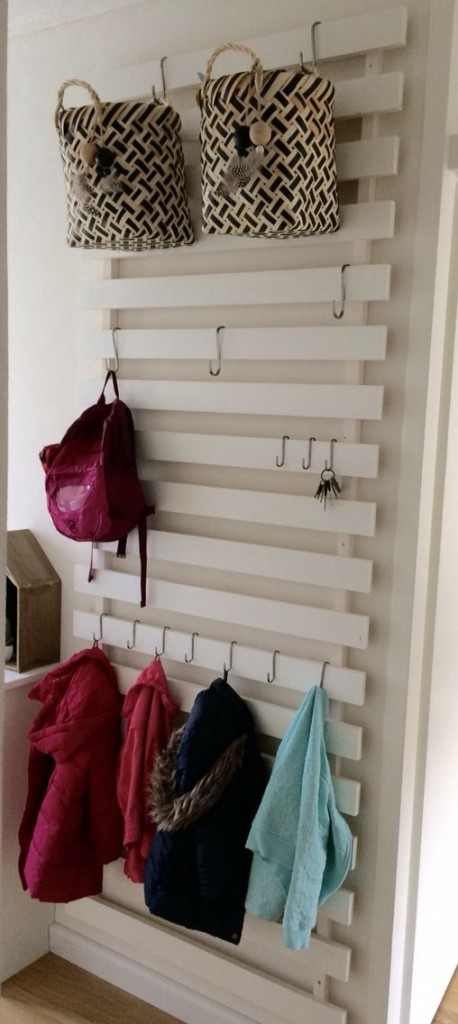 #6

IKEA Shelf Flip
6 legs, some fabric, and an Ikea shelf… Ikea hacks really don't get more simple than this!
This hack will you give the perfect storage space in your hallway & was that good it was featured on NBC.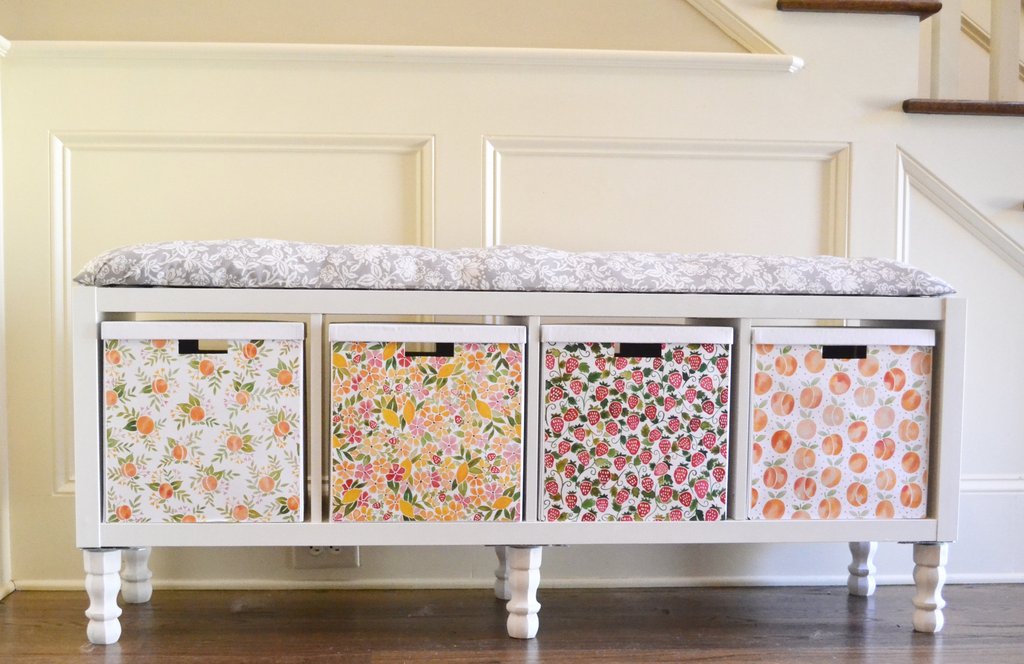 #7

IKEA Mudroom Hack
Don't you just love how neat & stylish this mudroom is?
Instead of your kids coming home & just throwing their shoes & bags on the floor, this hack will give them all their own little storage space… no more mess! yay!!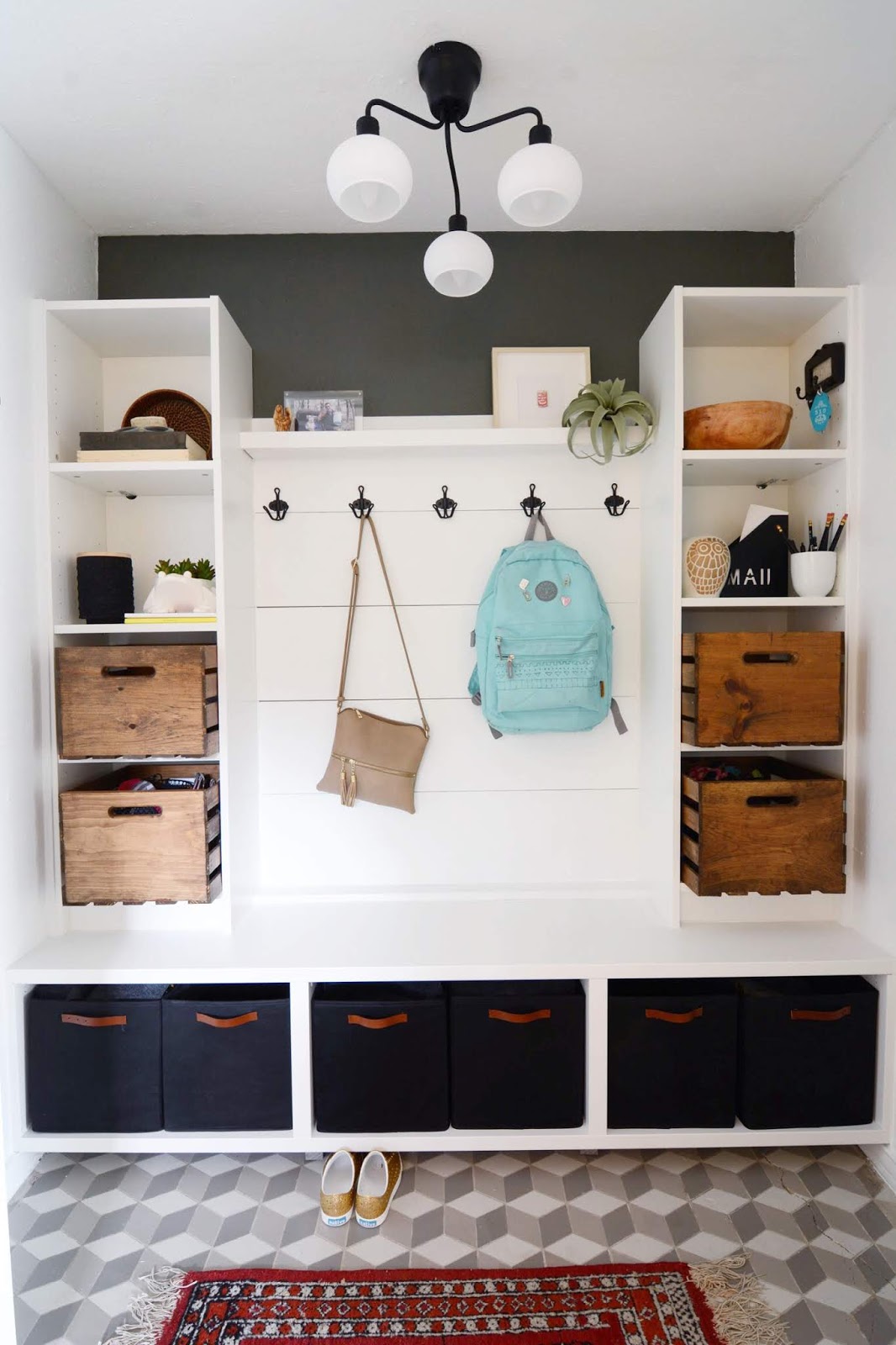 #8

Entry Organization Cubby Hack
Can you imagine walking through your front door and being greeted with this stunning entryway? No one would believe this beautiful sideboard was made using an Ikea Kallax unit!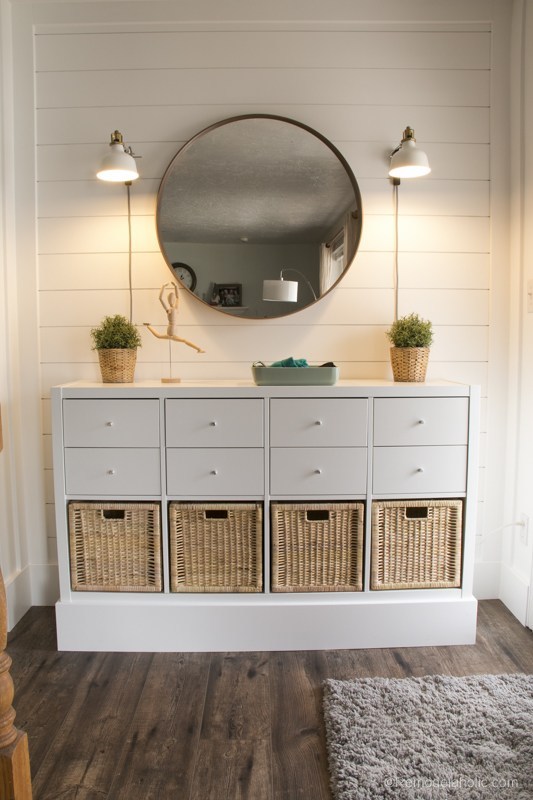 #9

DIY Mudroom Bench & Storage
This stunning mudroom bench & storage system was made using an Ikea Hemnes unit & looks absolutely incredible… It's unbelievably inexpensive to make too…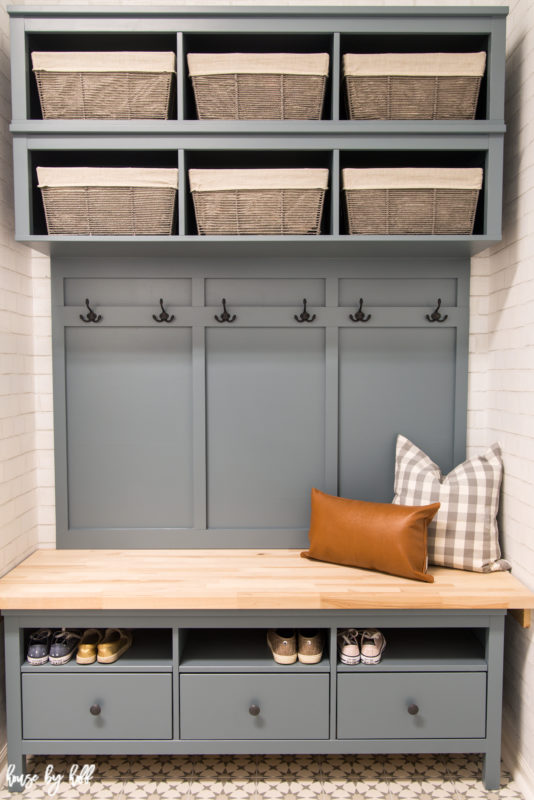 #10

Easy Ikea Shoe Cabinet Hack
There's nothing worse than having shoes all over the place when you welcome guests into your home but stunning storage solutions that fit in a small entryway are few & far between… until now!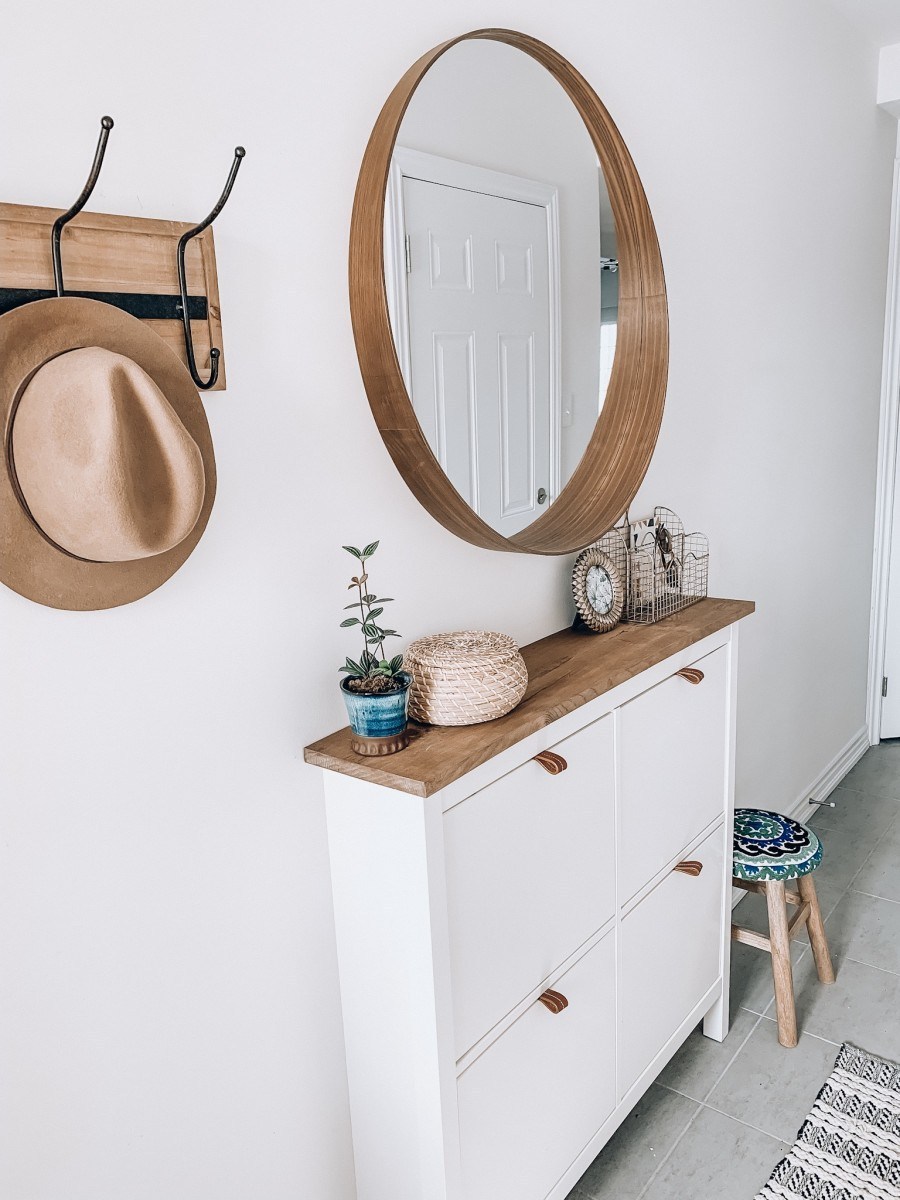 #11

IKEA Hemnes Mudroom Hack
Here is another great mudroom hack using an Ikea Hemnes that will give everyone in your home the perfect place to keep all their belongings!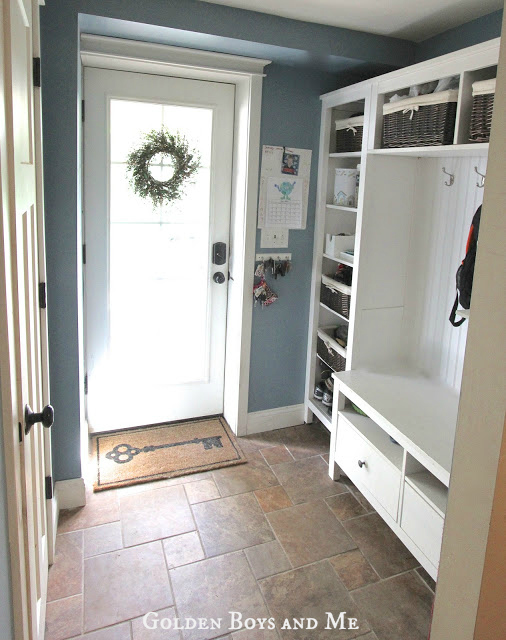 #12

Faux Card Catalog
This Ikea hack is really simple to do & will give you a piece of furniture that looks way more expensive than it actually is!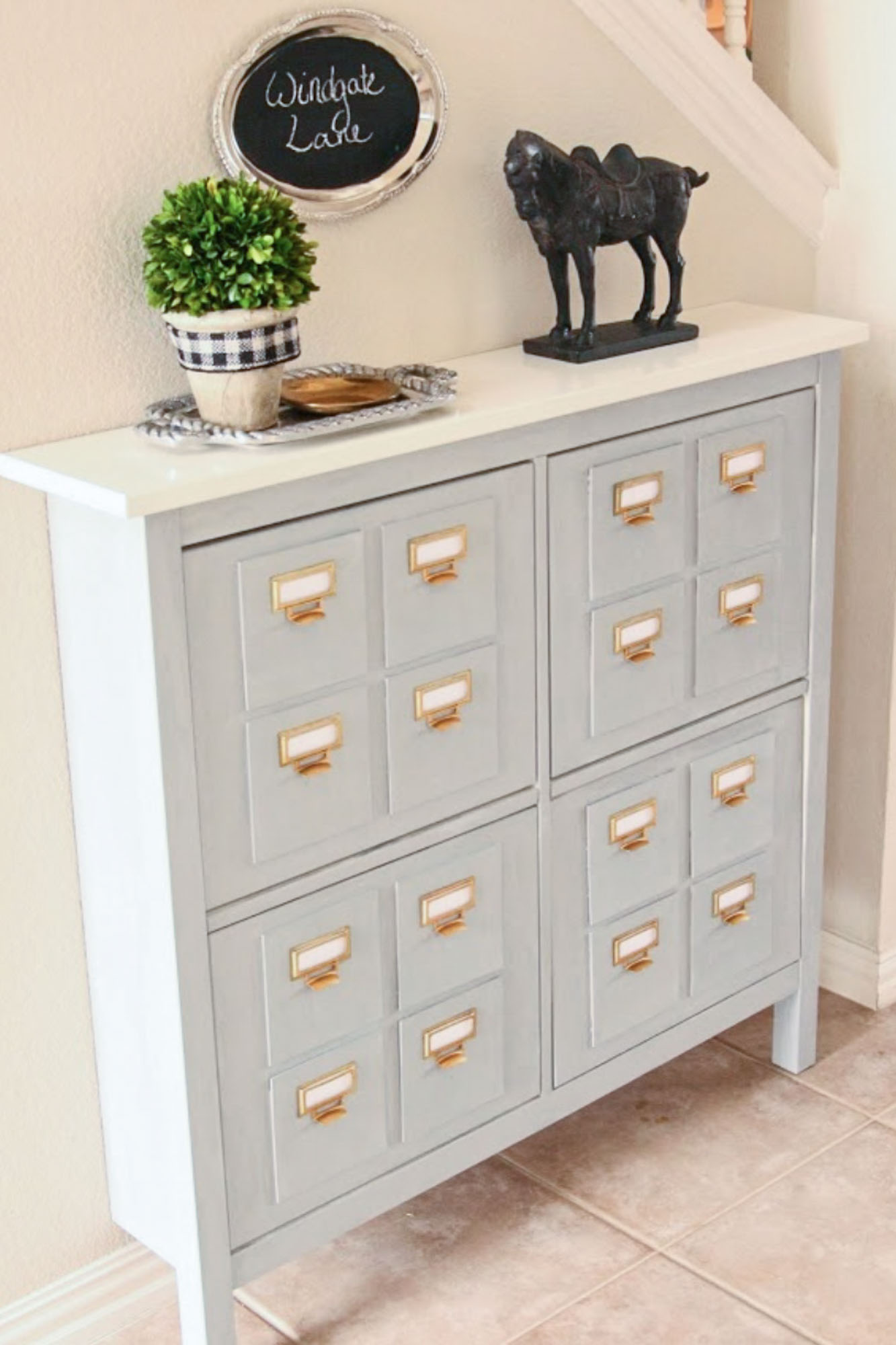 The days of losing your keys are long gone with this genius Ikea hack that will keep your keys nice & safely organized!
You can get your Ikea frame for this hack here.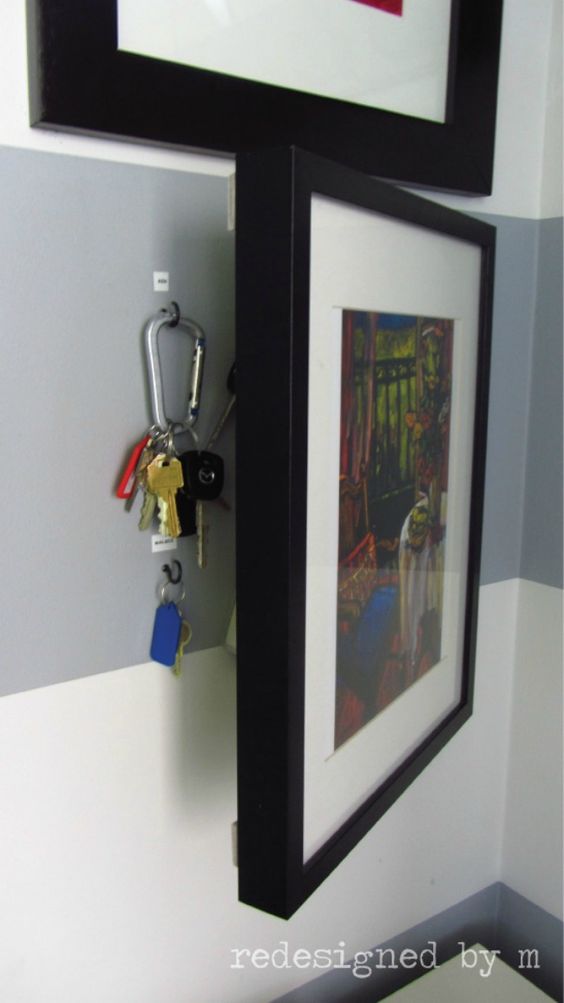 Before You Go...
As you can see, you can have a stunning entryway in your home with these Ikea entryway hacks!
And the best part is, you don't need to have any special DIY skills or a ridiculously high budget!
For more great hacks, come & follow me on Pinterest where I hang out literally all day sharing the best Ikea & DIY hacks that I know you love!