Do you have a coffee addiction? If so, then this DIY coffee bath bomb recipe is for you.
Not only will they give your skin an amazing exfoliating effect, but they will also give your body a boost of caffeine with just one soak in the tub.
Plus they smell delicious – just like freshly brewed coffee!
And the best part?
This easy recipe is perfect for beginners and takes less than 10 minutes.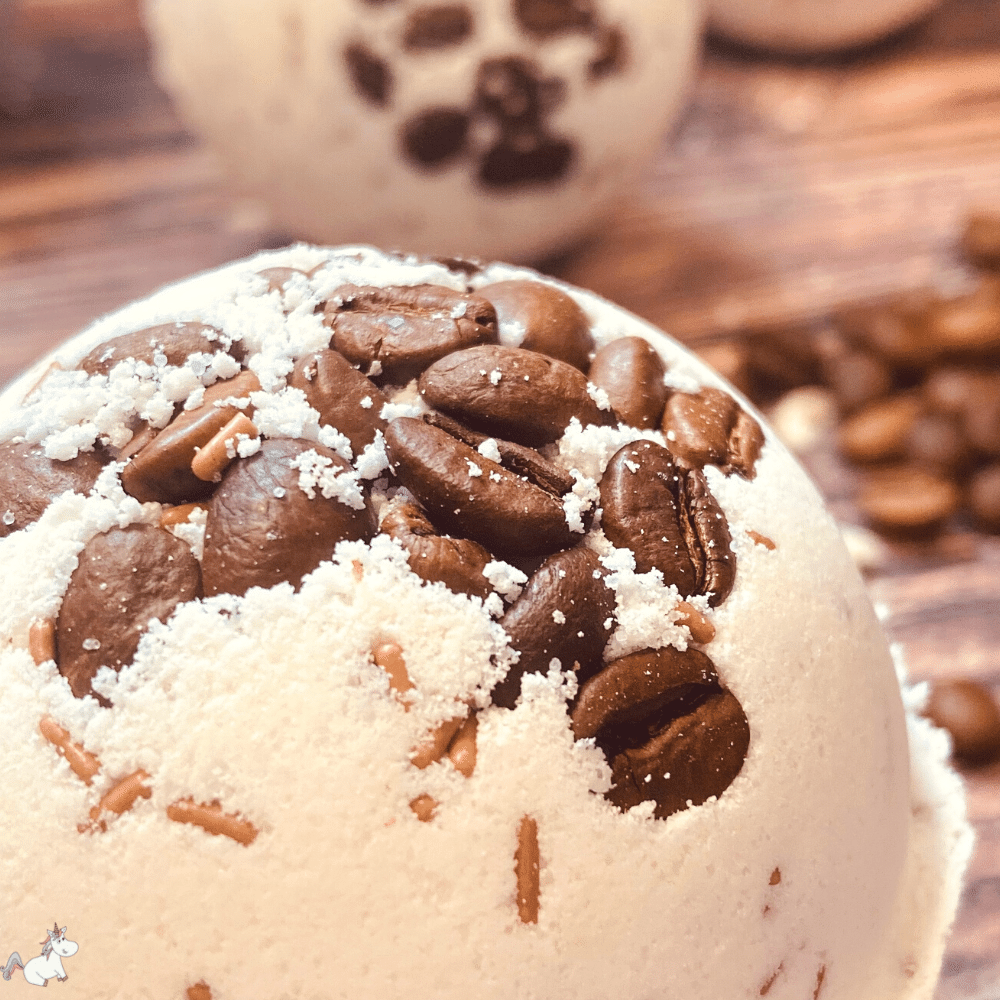 This post may contain affiliate links. See my full disclosure here for more info.
Can you put coffee in Bath bombs?
Yes, this DIY coffee bath bomb recipe will make an amazing addition to your daily beauty routine and will leave your body feeling, relaxed, refreshed, and rejuvenated!
Bathing in coffee has been done for centuries, especially in Eastern Europe. Traditionally, Eastern Europeans would put just roasted beans into a bathtub with warm to hot water to create a detoxing effect.
They also believed that it cured fatigue and caused different skin conditions to clear up.
How Do You Make Coffee Bath Bombs?
Coffee bath bombs are one of the simplest beauty products to make.
All you have to do is combine the following dry ingredients in a bowl and spritz with water until the mixture can hold a shape. Then simply fill two halves of a bath bomb mold, press together and boom… you have the perfect fizzy, coffee bath bomb!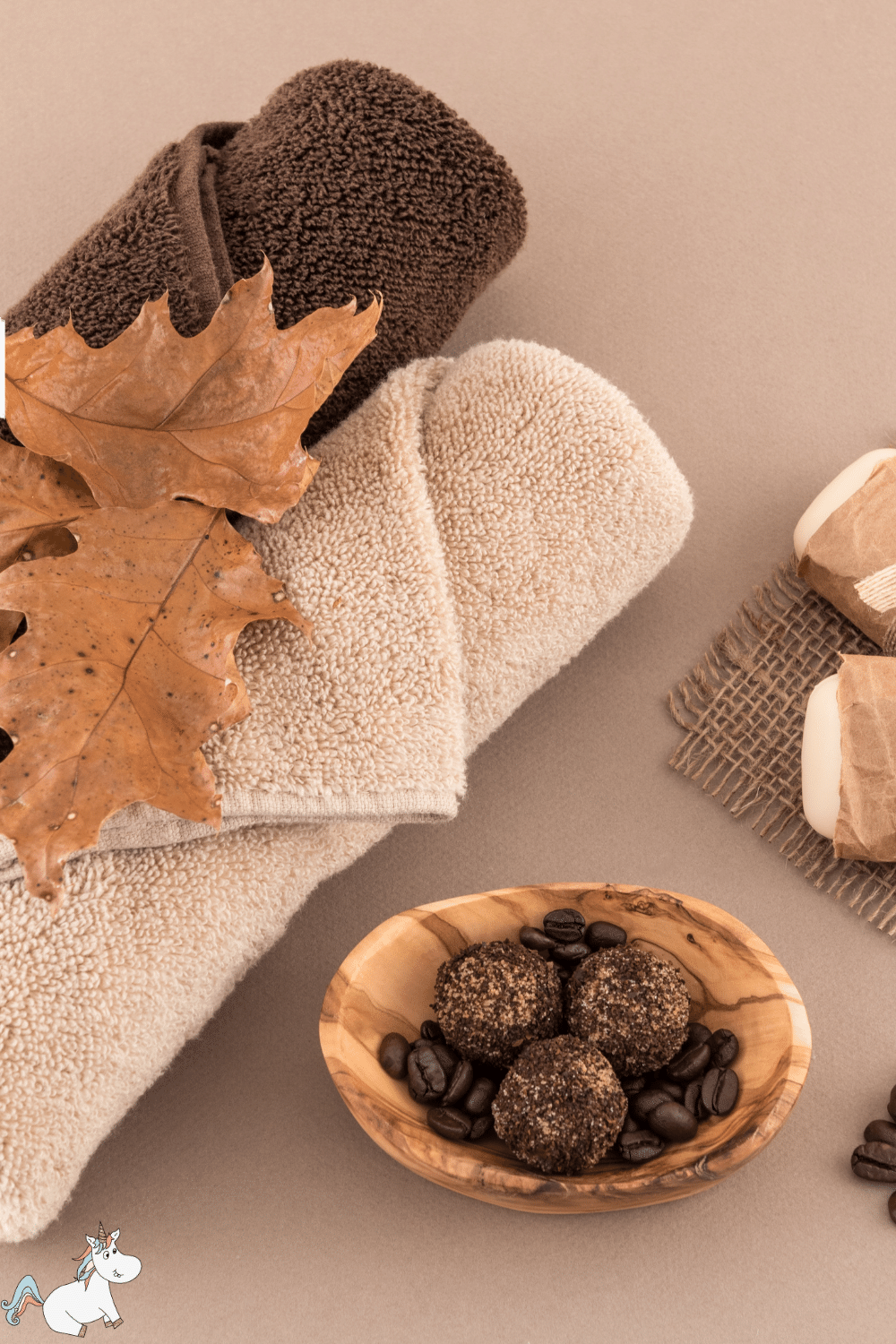 Coffee Bath Bomb Dry Ingredients List
95g Bicarbonate of soda (Baking soda)
50g Citric acid
25g Cornstarch
25g Salt
Coffee beans
1 TSP Coffee grounds
1 TBSP Chocolate sprinkles
How Much Do Homemade Bath Bombs Sell For?
Bath bombs are one of the easiest crafts to make and sell as they're super popular and also very cheap and easy to make!
You can sell bath bombs at local farmers' markets, craft fairs, and even online with websites such as Etsy!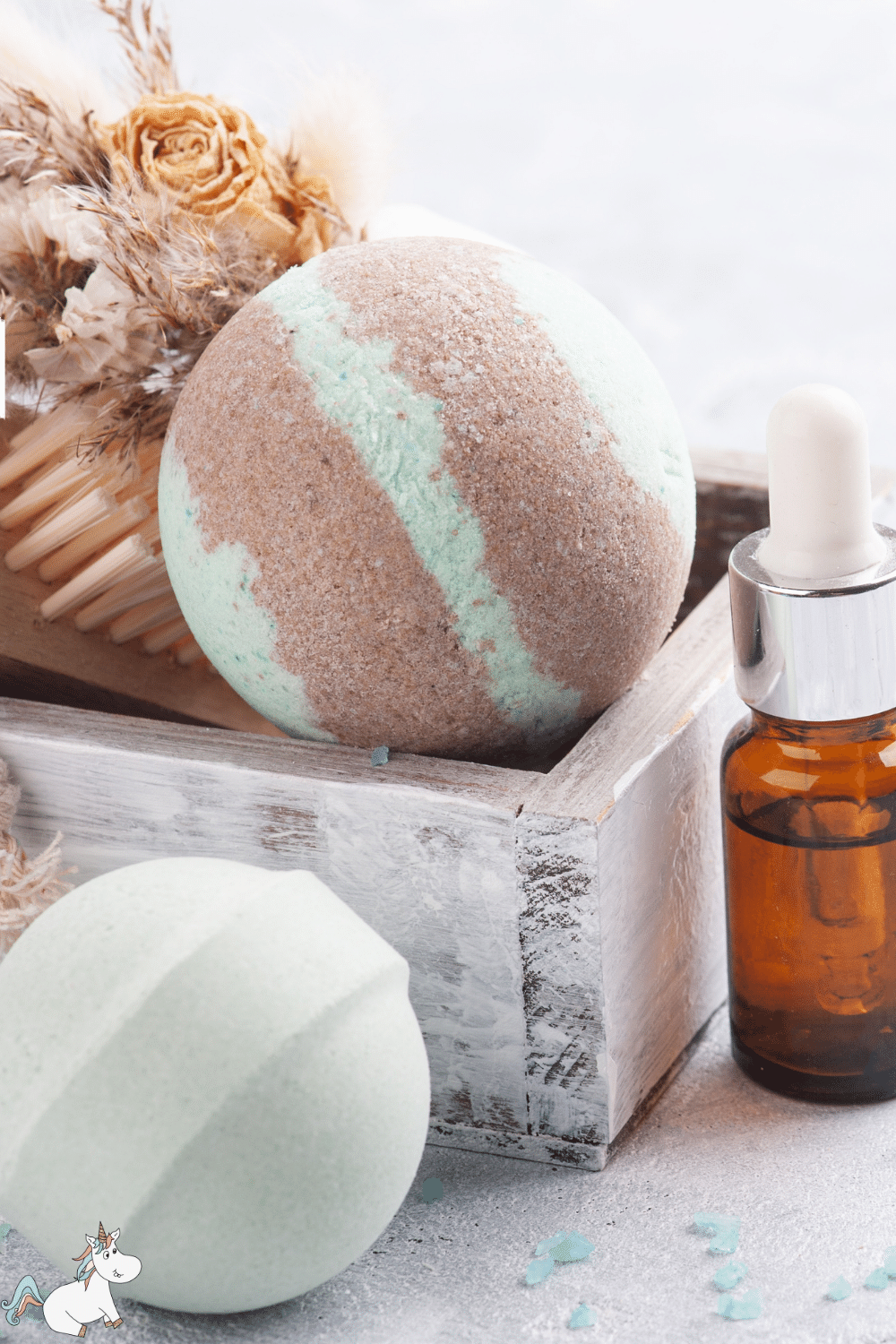 How much you charge will depend greatly on the complexity of the bath bomb and how long each one takes you to make. But a general range is anywhere between $2 – $6 for one bomb or upwards of $10-15 for a set of 6.
I recommend taking a look on Etsy to see what price other sellers are currently pricing their bath bombs at.
Is it cheaper to make your own bath bombs?
It is definitely cheaper to make your own bath bombs at home than to buy them in the stores.
And you can also ensure you're using the most natural ingredients too!
Make your budget stretch further by buying the ingredients you need in bulk and then making as many bath bombs as you can.
Not only are the ingredients needed for this coffee bath bomb recipe widely available, but they're also really cheap too… which means you can save yourself a ton of money this Christmas by making them as gifts for your friends and family!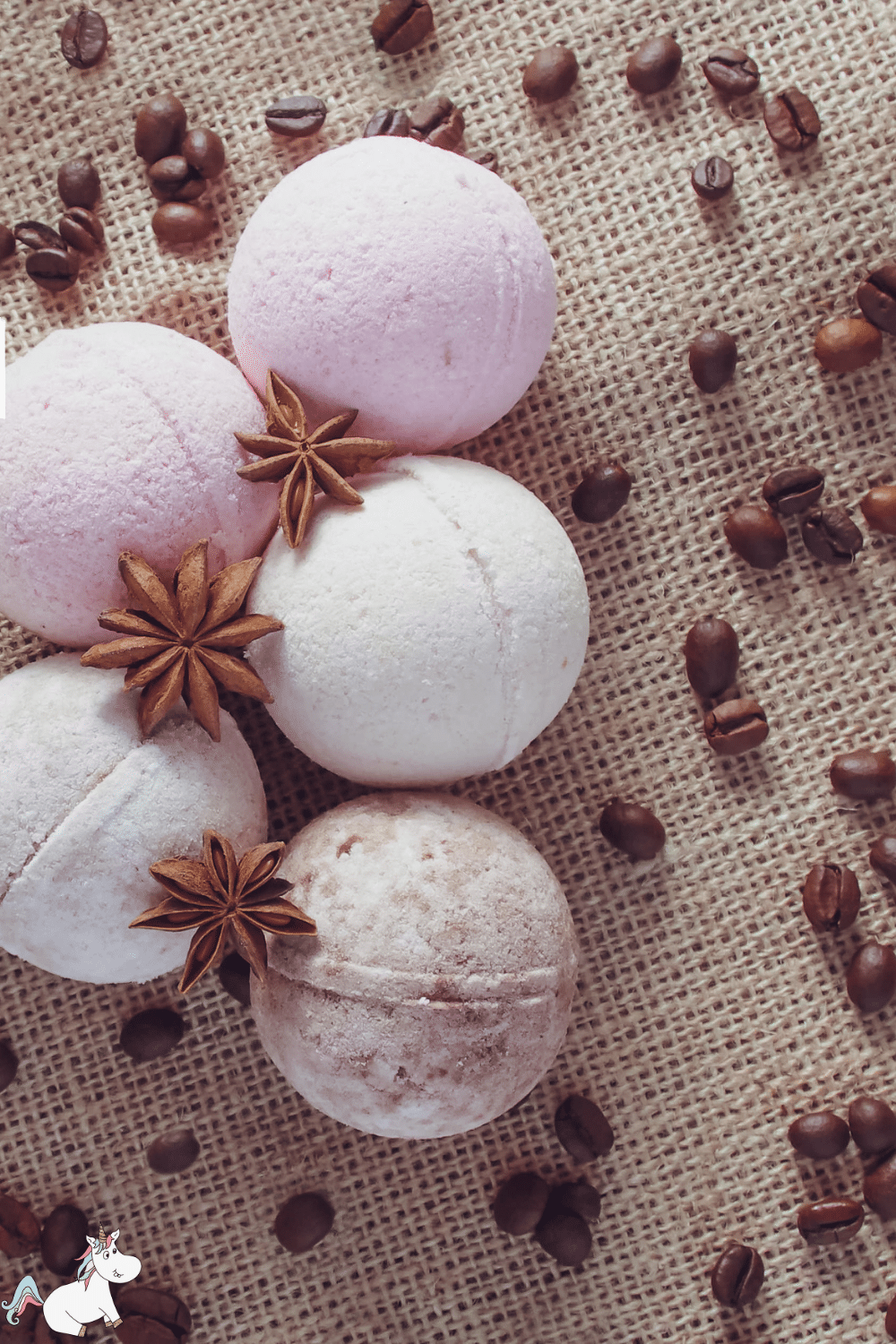 Why Won't My Bath Bombs Stay Together?
Bath bombs can fall apart if they're made with oil (especially when kept at room temperature)
So, to make extra-strong bath bombs that will keep for months, I recommend using water as your wet ingredient and adding a few drops of essential oils if you choose.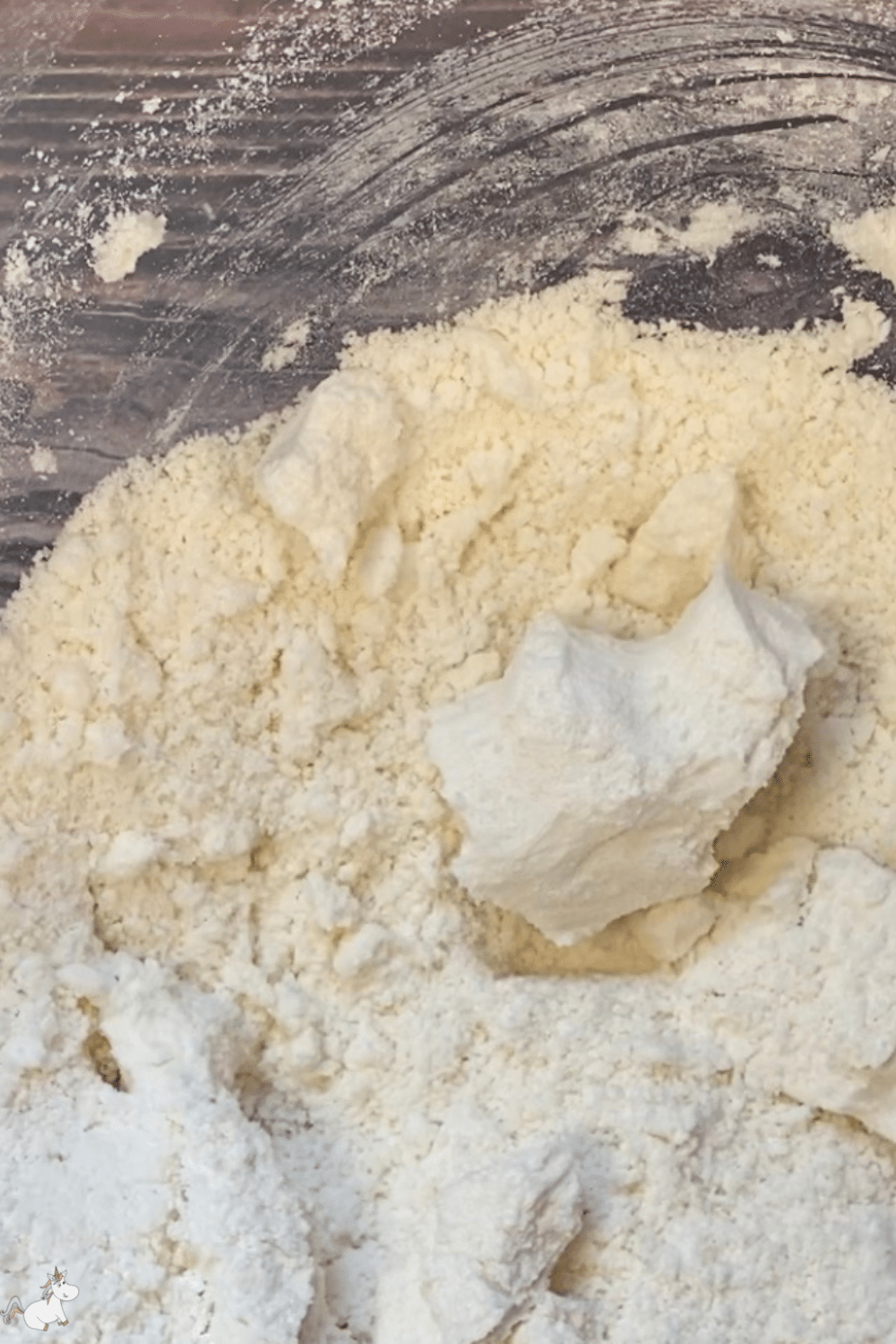 It can be challenging to find the perfect bath bomb recipe that produces strong, fragrant, fizzy bath bombs that don't fall apart but don't worry…
I've experimented with hundreds of bath bomb recipes and have come up with the best ratio of ingredients for the perfect strong, fizzy bath bomb!
What Ingredient Makes Bath Bombs Hard?
Water (H2O) is an ingredient that makes bath bombs hard by adding volume to the mixture of baking soda and citric acid.
Oils such as coconut oil do smell amazing and will leave the skin feeling super soft, but will weaken the bath bomb at warm temperatures.
So are you ready to make some aromatic coffee bath bombs? Let's do it!
P.S. Don't forget to click here to quickly and easily save this coffee bath bomb recipe to Pinterest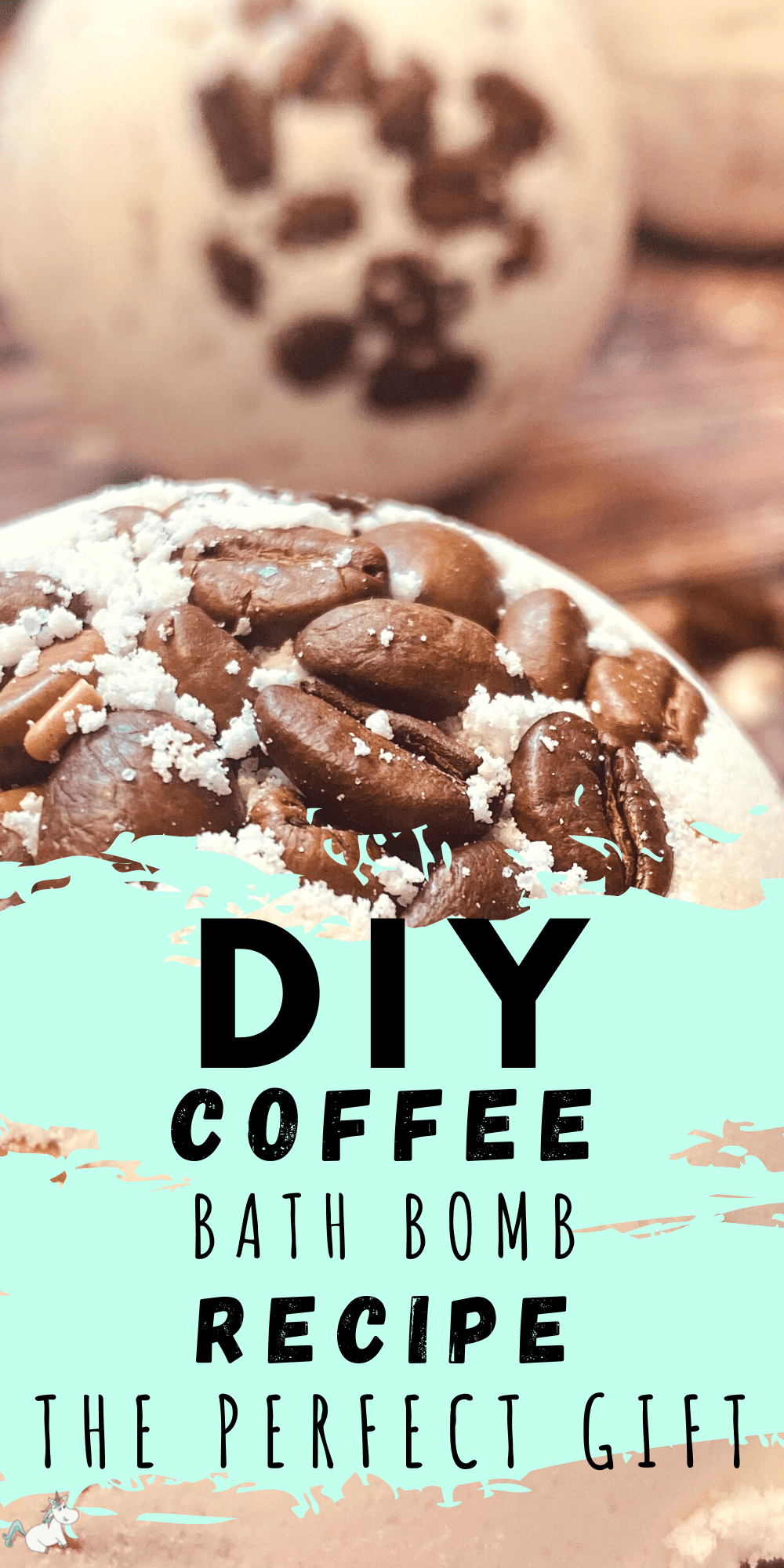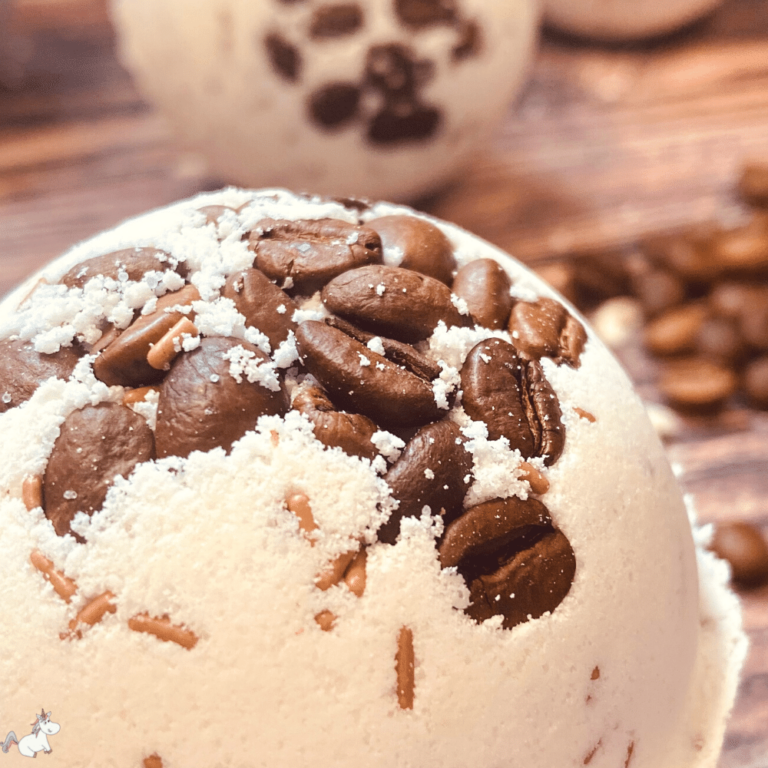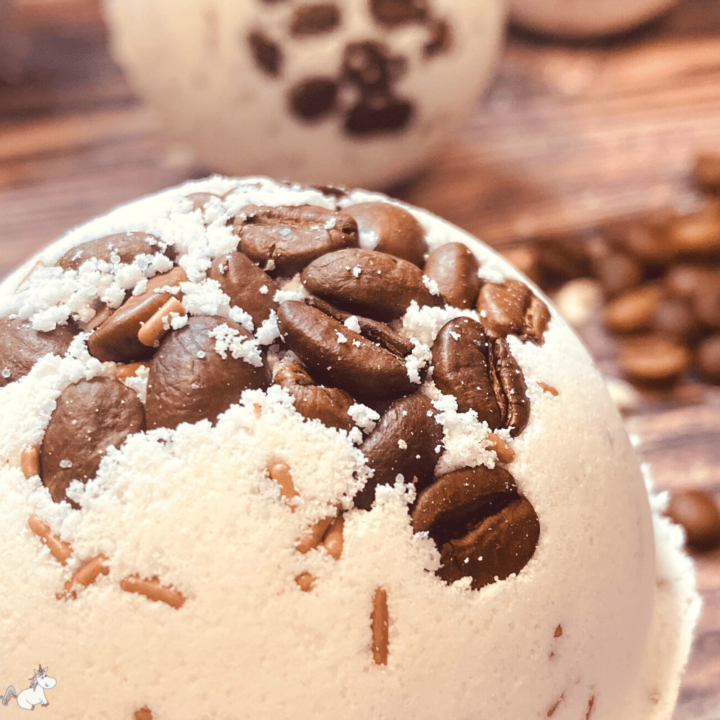 Coffee Bath Bomb Recipe
Yield:
1 Bomb (multiply ingredients as necessary)
Deliciously scented and luxurious coffee bath bomb recipe! Makes the perfect handmade gift idea (on a budget)
Materials
95g Bicarbonate of soda (Baking soda)
50g Citric acid
25g Cornstarch
25g Salt
Coffee beans
1 TSP Coffee grounds
1 TBSP Chocolate sprinkles
Tools
Bowl or jug
Measuring spoons Spray bottle
Bath bomb molds
Instructions
Add all your white dry ingredients to a bowl
Dissolve 1 tsp of coffee grounds in water and decant into your spray bottle
Lightly spritz your dry ingredients while continuously stirring until the mixture begins to form clumps when compressed in your hands... avoid adding too much liquid at once as your mixture will begin to fizz in the bowl.
Tip in your chocolate sprinkles
Add a few coffee beans in the bottom of one half of your bath bomb mold and add your mixture on top, lightly pressing it into the mold
Close your mold fully and remove any excess mixture from the edges of the mold.
Remove from the mold immediately as the mixture will expand slightly and become impossible to get out after a few minutes... leave in a cool safe spot to harden completely.
Recommended Products
As an Amazon Associate and member of other affiliate programs, I earn from qualifying purchases.