Organizing your home doesn't have to be hard work or expensive.
In fact, if you shop at the dollar store you will find many items that will help you get every room in your house organized & clutter free on a dime!
There are so many genius hacks from the dollar store, you'll never be short of ideas or solutions for your home!
Haven't got time to read these genius hacks right now? Click here to pin it for later!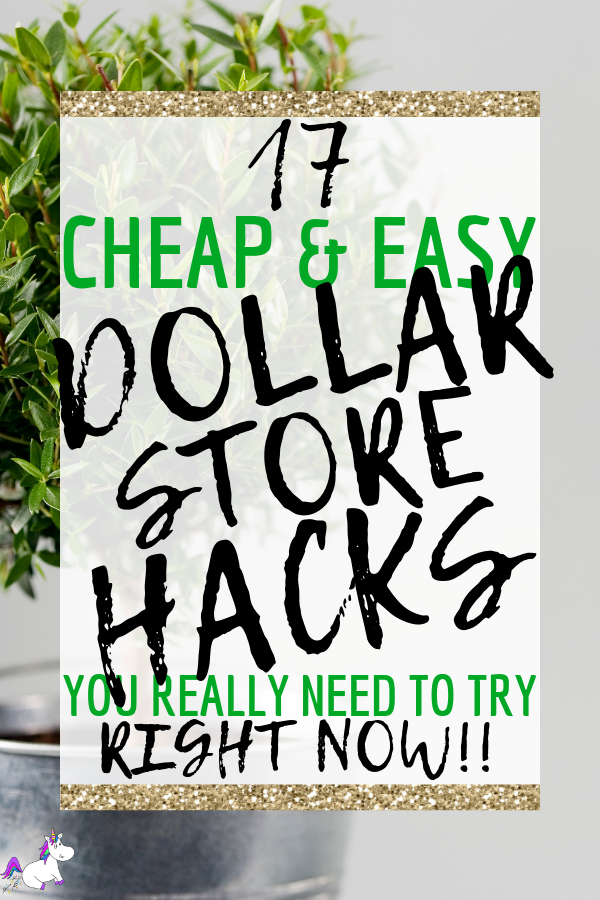 This post may contain affiliate links. See my full disclosure here for more info.
With a little bit of creativity, you can turn even the most boring items from the dollar store into fabulous storage solutions that will keep your home cute & functional!
To help you get started, I've gathered together a selection of the best dollar store hacks from the web that will help you get your home organized & tidy in no time!
17 Dollar Store Hacks That Are Actually Genius
#1 Easy Ribbon Basket Organizer
Craft supplies can be a real pain to keep organized.. especially as most crafty people are also natural mess makers… guilty! To store all your pretty ribbons, grab a cheap basket with holes from the dollar store, thread all your spools onto a stick, poke your ribbon ends through the holes and… voila!! This dollar store hack is genius!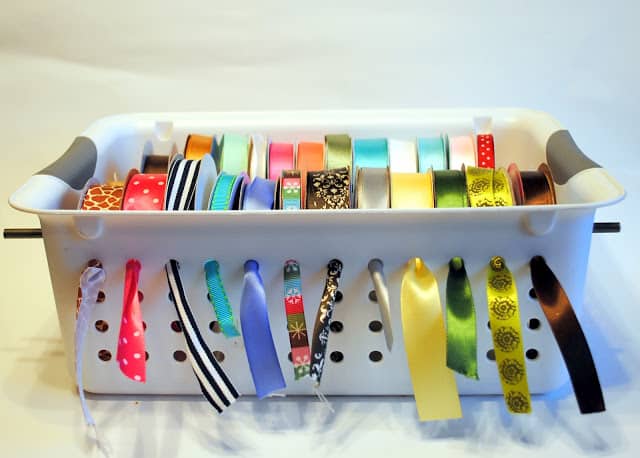 #2 Cupcake Case Mason Jar Storage
If like me, you are forever getting in a mess with your cupcake cases, store them in a mason jar to keep them clean, organized and looking pretty!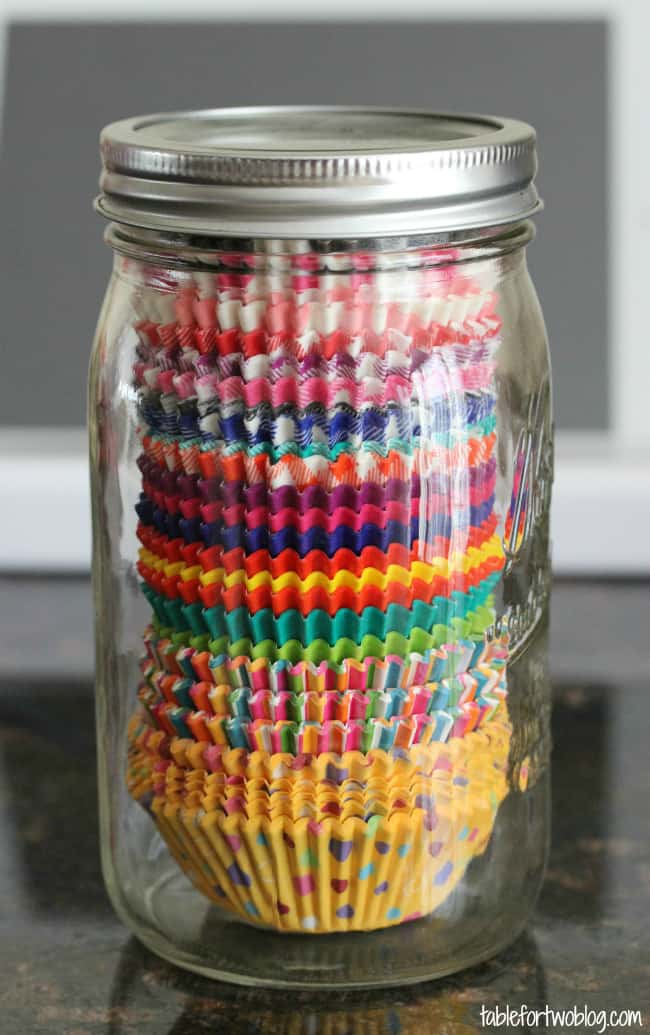 #3 Kitchen Appliance Cord Organizer
Kitchen appliance cords can quickly become tangled and messy in the cupboards & unsightly when not in use on the kitchen counter… Use these Command cord bundlers to get those wires under control & your cupboards super tidy!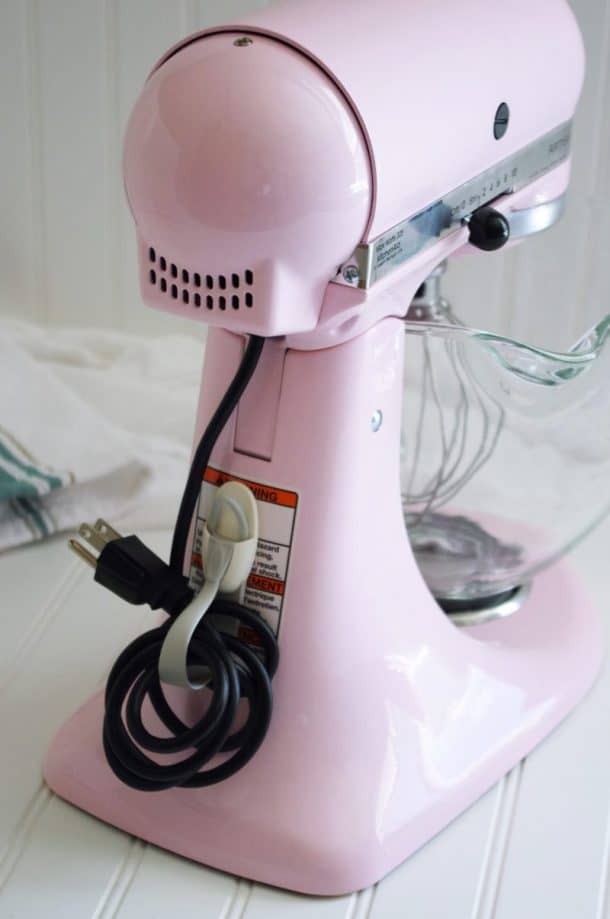 #4 Magnetic Bobby Pin Holder
This is not the prettiest of dollar store hacks but could it get any more functional than this? I've lost count of the number of bobby pins, tweezers & nail clippers I've had to buy over the years… you'll never have to hunt around for a solitary bobby pin again with this hack.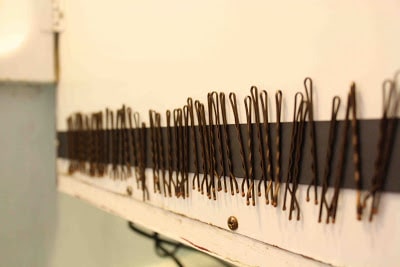 #5 Seasonal Items Storage
You can use a shoe hanger to easily store all your birthday & Christmas wrapping supplies!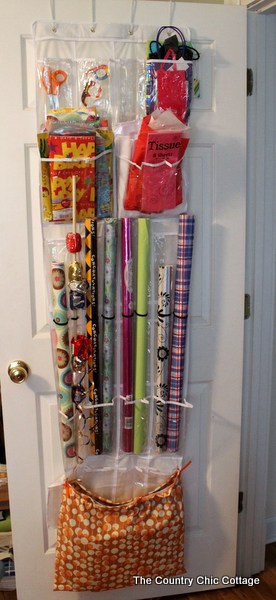 #6 Extra Shower Rod Storage
Whoever thought of this idea is probably a genius! Hang all your shower essentials from a second shower curtain rod and keep your bathroom organized & looking pretty at the same time… without having to spend a fortune.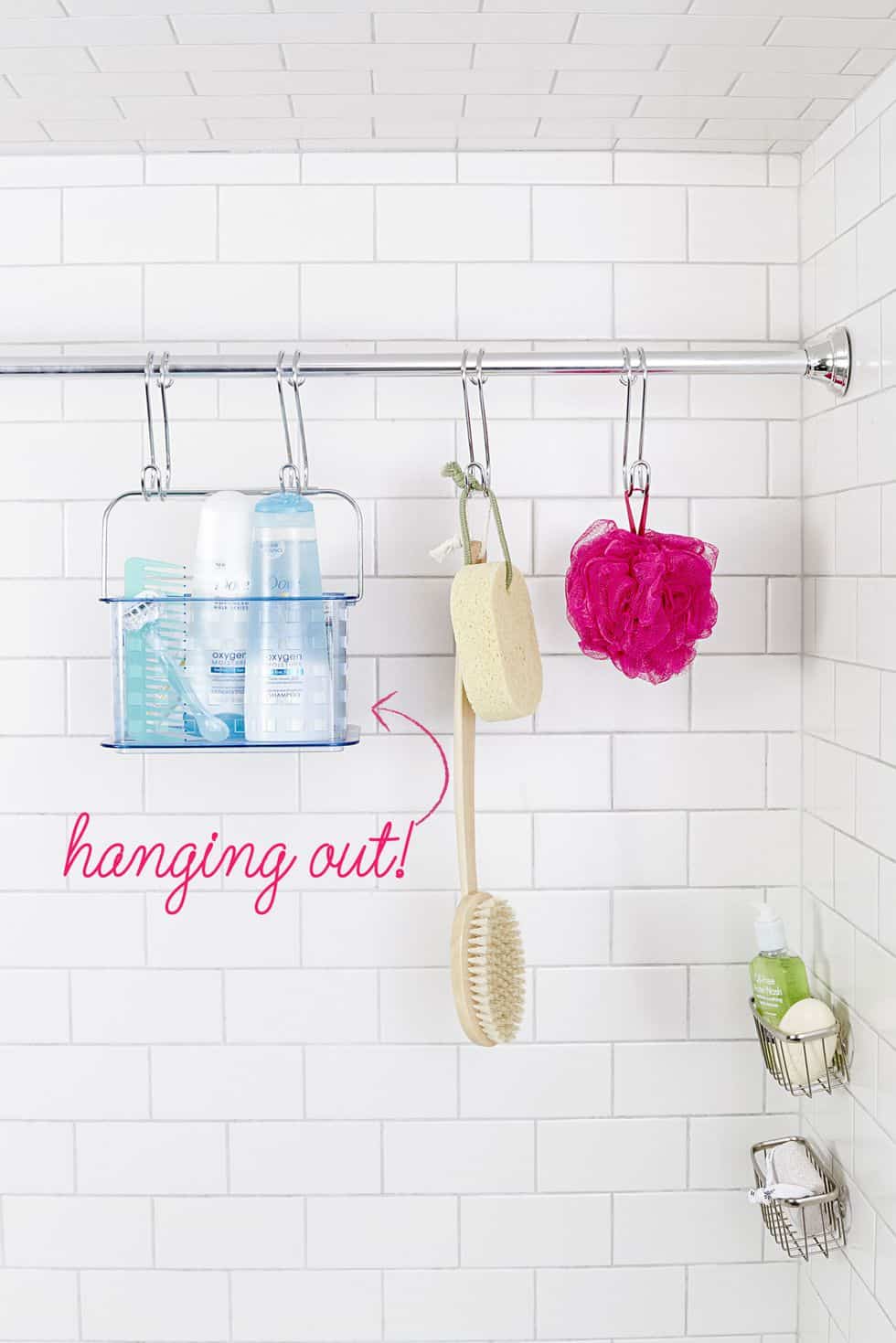 #7 Hot Tools Hanging System
The inside of a cupboard door is often one of the most overlooked storage areas… use self-adhesive hooks to hang anything and everything like these hot hair tools and keep your cupboards under control.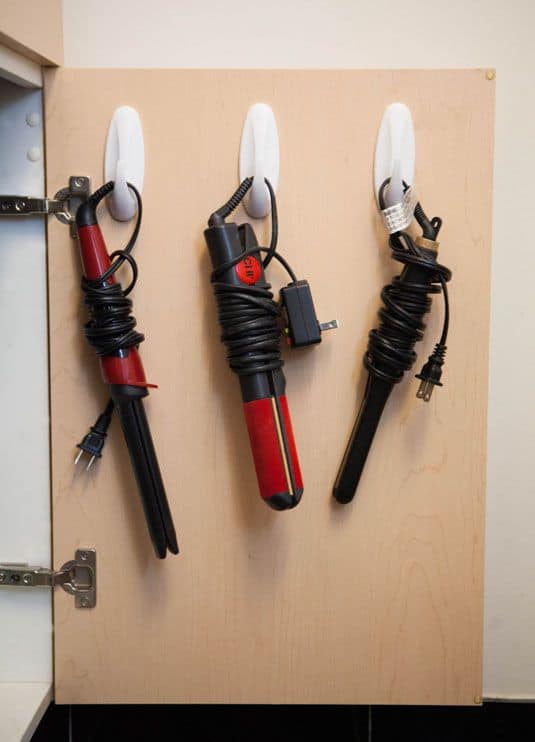 #8 Anthropologie Inspired Mirror Dollar Store Hack
Use this dollar store hack to create a stunning mirror for your garden and save yourself over $400 dollars on the high-end equivalent!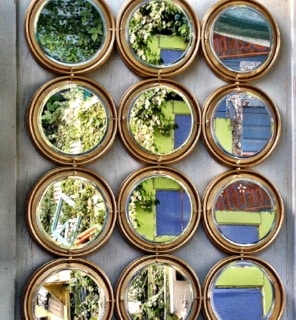 #9 Car Organization Dollar Store Hack
Try this simple and cheap dollar store hack to finally get the car mega-organized & make traveling with the kids a breeze! After all, keeping the car clean and organized is easier said than done… especially if you have kids.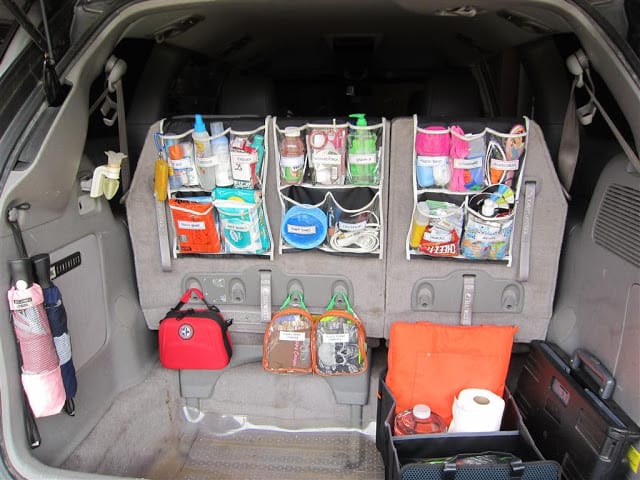 #10 Travel Jewelry Holder
Avoid taking several tiny boxes that could get easily lost and use this quick & simple dollar store hack instead, to keep all your precious jewelry neat and tidy when traveling.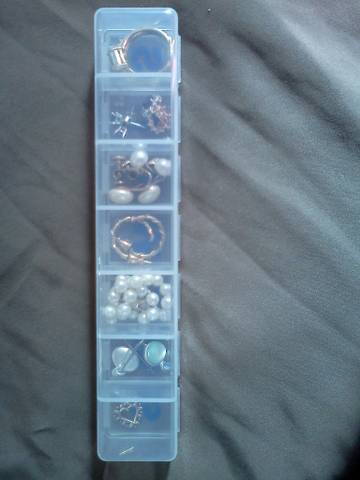 #11 Plastic Elephant Book Ends
There are no special tools required to make these fun & unique plastic animal bookends that would look awesome on any shelf in your house!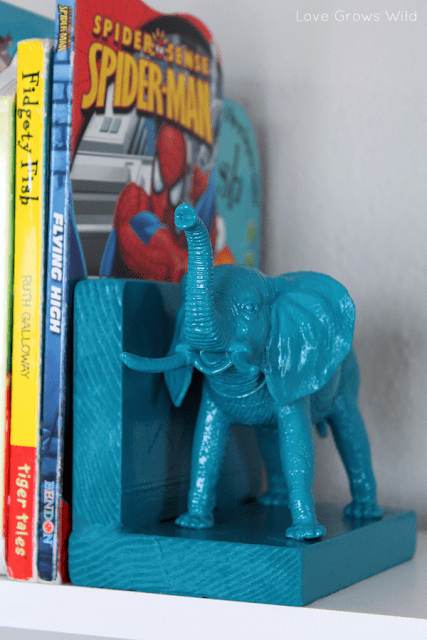 #12 Dollar Store Pantry Makeover
This tutorial uses supplies from the Dollar Store to Organize an entire pantry… a great way to save tons of money!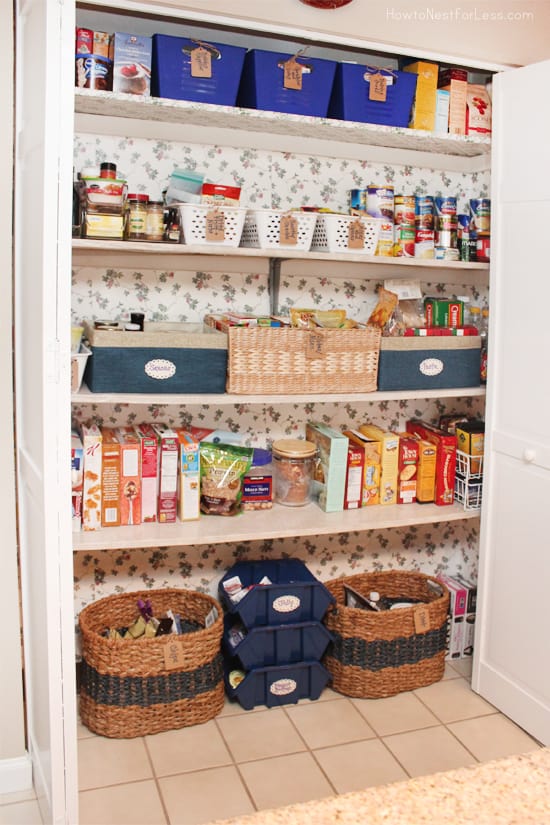 #13 DIY Dollar Store Hack Rope Basket
You won't believe how this basket looked before it was transformed into this stunning rope storage solution that's perfect for keeping everything from toys or blankets organized & tidy… It's gorgeous & it costs next to nothing to create.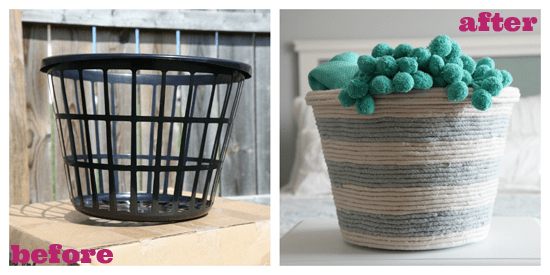 #14 Dollar Store Kid's Stuff Buckets
Getting the kids to take their 'stuff' back upstairs is a lifelong struggle that's made easier with these funky buckets from the dollar store… the trick will be getting them to bring the buckets down again!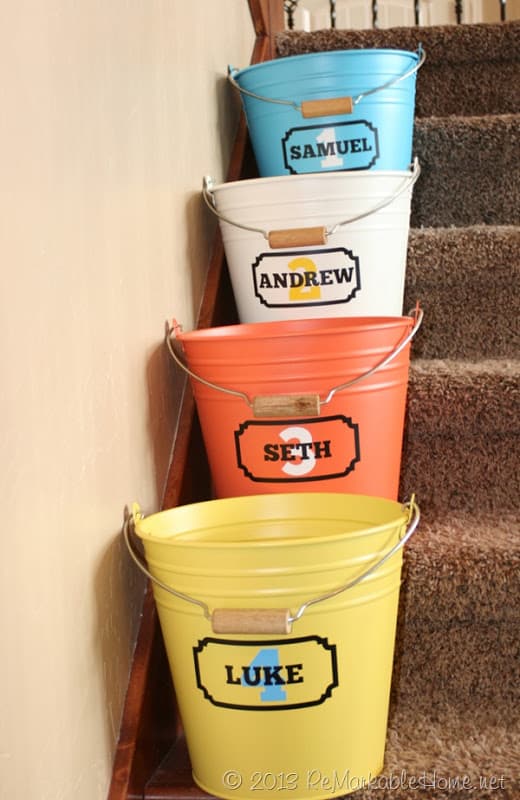 #15 Lego Storage Dollar Store Hack
This hack is so cute & easy to do… and with this extra lego storage on hand, you'll be less likely to tread on a stray bit of lego (is there anything worse?)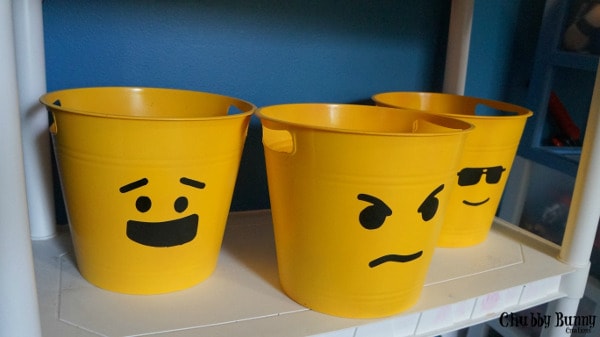 #16 Under Sink Organization
Under the kitchen sink is a notoriously messy part of the house… Try this organization hack that uses supplies from the dollar store to keep your cleaning products organized.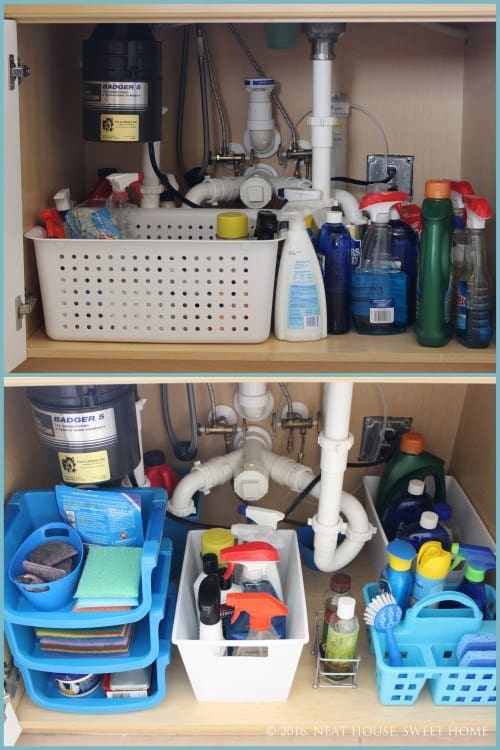 #17 Scarf Organization
Get all your pretty scarves organized with a simple hanger & some plastic rings! This is definitely one of those 'why didn't I think of this before' hacks!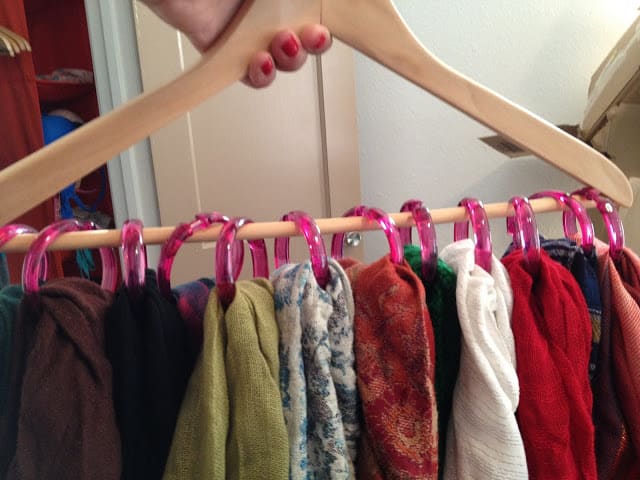 Before You Go...
Like most people, I often find my home becoming cluttered and messy but don't like to spend loads of money on baskets & organizing when there are cheap options available from places like the dollar store.
Very often it doesn't take more than a glue gun, some paint & a pretty label to make something cheap from the dollar store look expensive & original… you just have to get a little bit creative 🙂
Sharing is Caring! Click here to share this post on Pinterest… I would really appreciate it.