I think you'll agree with me when I say that hosting the perfect garden party & finding the best garden party ideas can be seriously overwhelming!
But does it have to be so hard?
Well, it turns out that when you're clued in on the best garden party ideas, planning a garden party that impresses your guests and ensures they have a truly unforgettable time is easy!
In today's post, I'm going to show you exactly what these incredible garden party ideas are!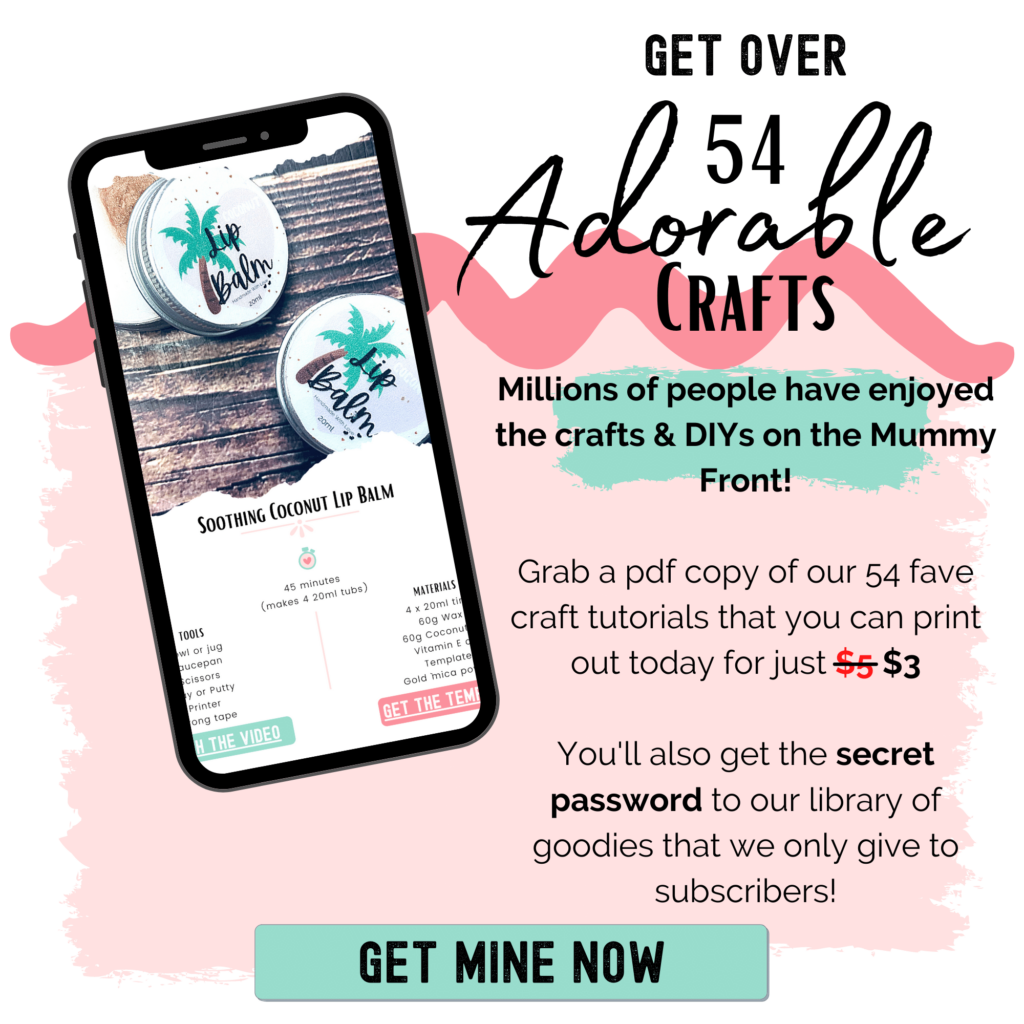 So, whether you're planning an elegant garden party, an evening garden party, or even a traditional English garden tea party…
You'll find the most beautiful garden party ideas & inspiration for your summer soiree right here!
So, let's take a look…
P.S. Be sure to save these incredible garden party ideas by clicking here or on the image below to quickly & easily save them to your Pinterest!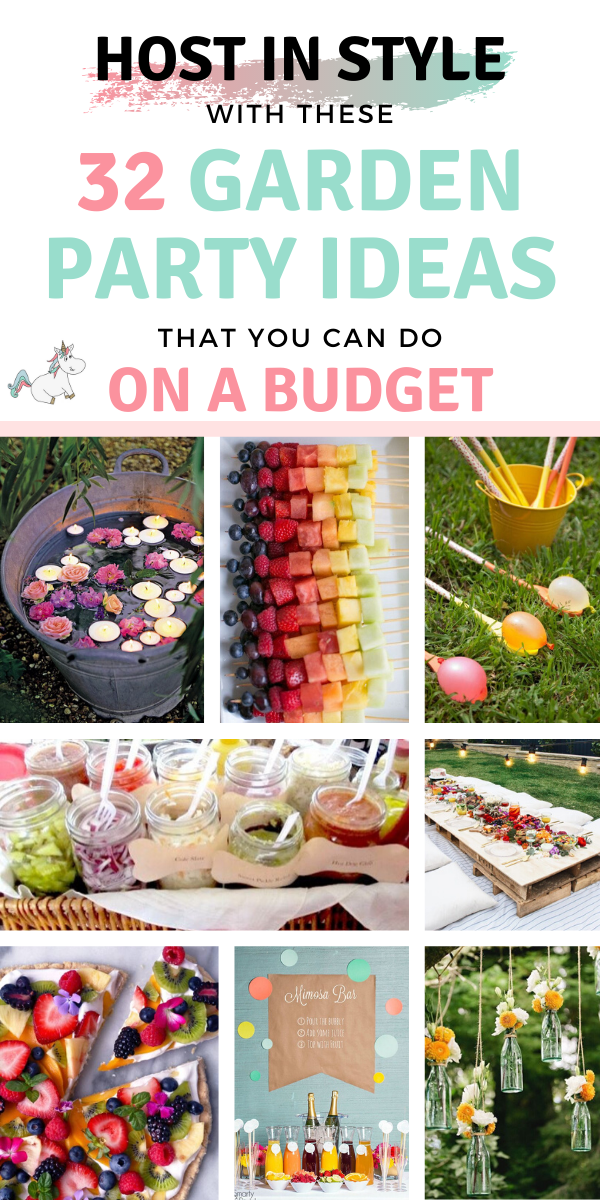 This post may contain affiliate links. See my full disclosure here for more info.
32 Best Garden Party Ideas

(With Pictures)

You Shouldn't Miss In 2021
Handpicked flowers displayed in pretty jars create a summery feel at your garden party…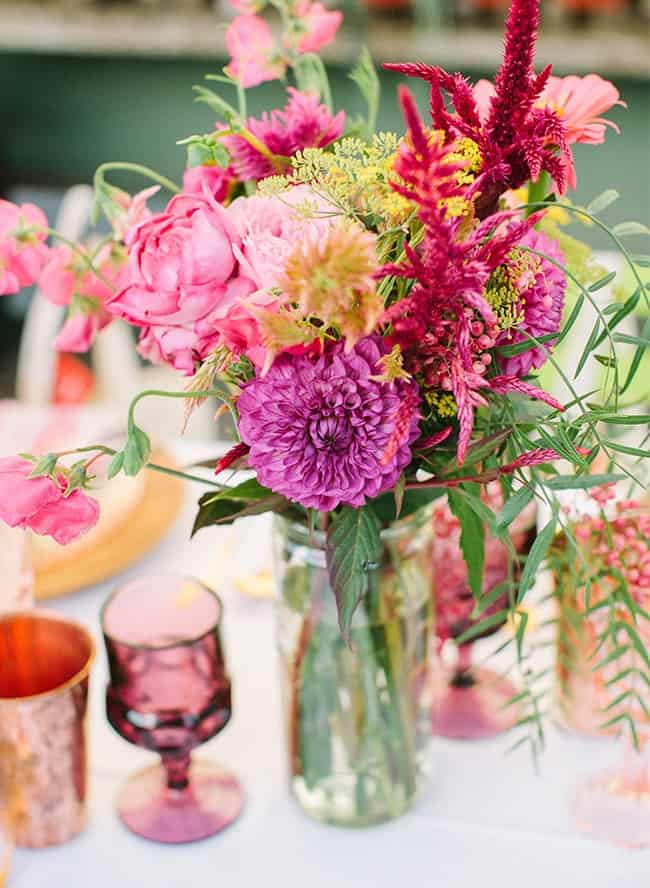 Or use sunflowers as stunning table centerpieces your guests will adore…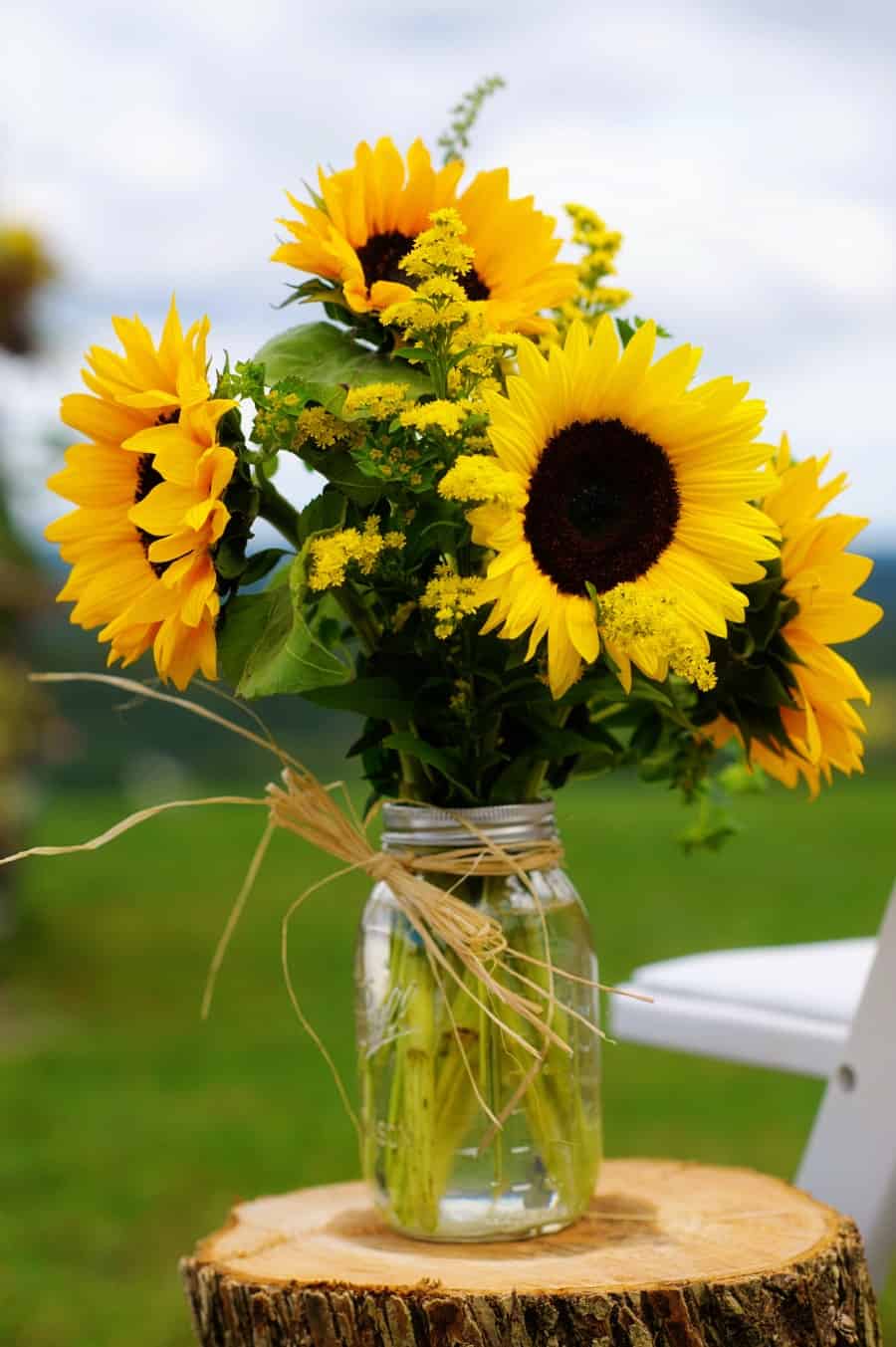 Hang pretty jars with flowers from trees for a whimsical & elegant touch…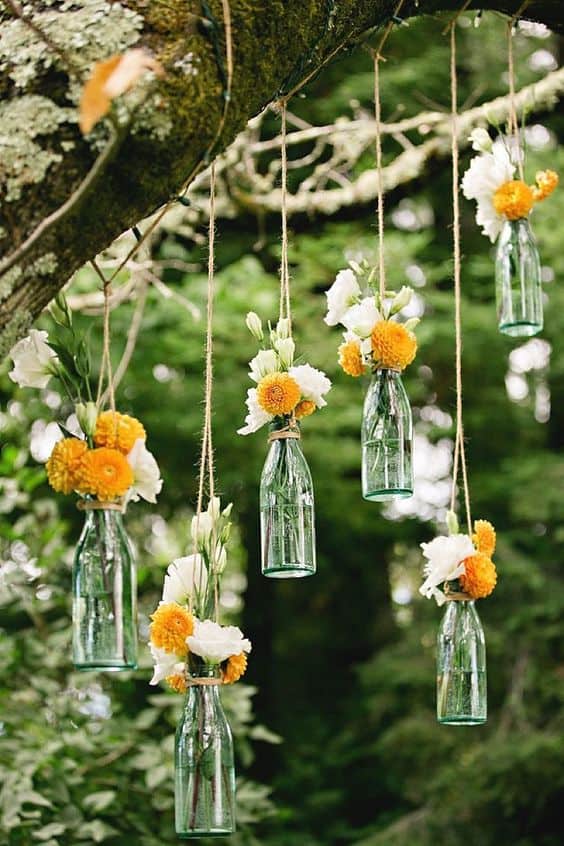 Dreamcatchers like this stunning pink will give your backyard party an instant boho vibe…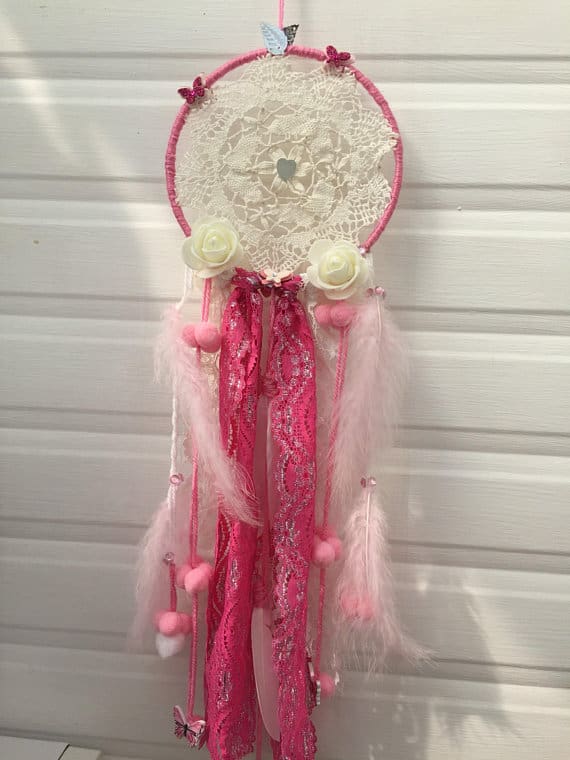 Garden party ideas like these simple paper pom-poms create an effortlessly colorful and fun party atmosphere…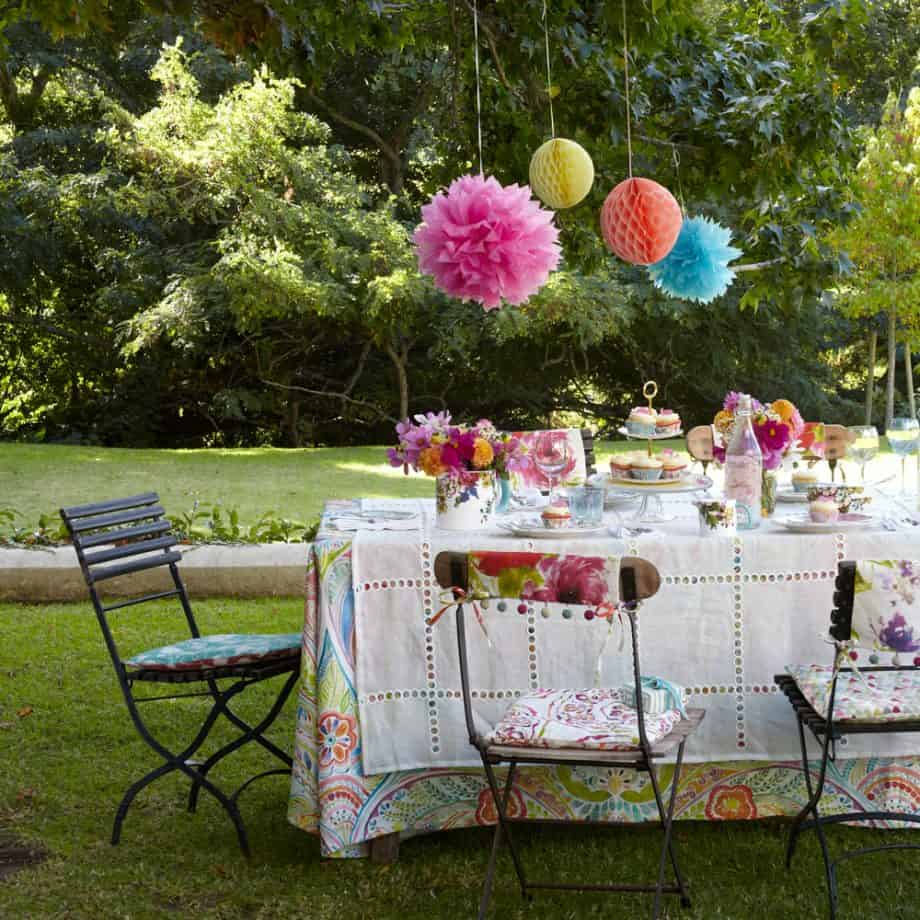 Be the perfect host & keep your guests warm with inviting blankets (one of the most perfect garden party ideas for an evening garden party)…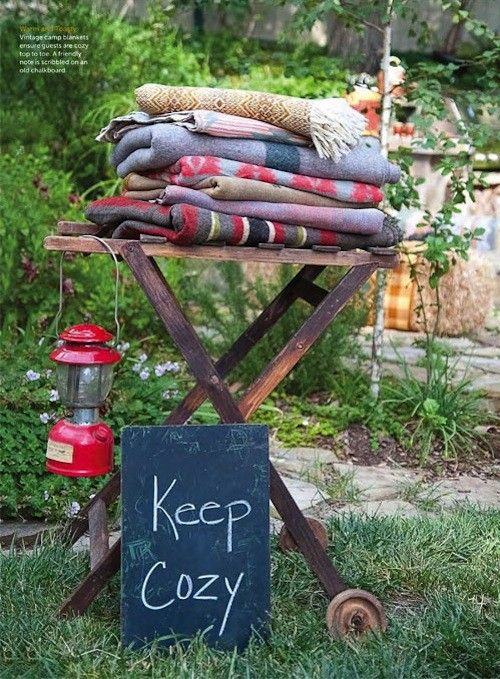 Party seating can be expensive so offer comfy cushions as a relaxed & welcoming alternative…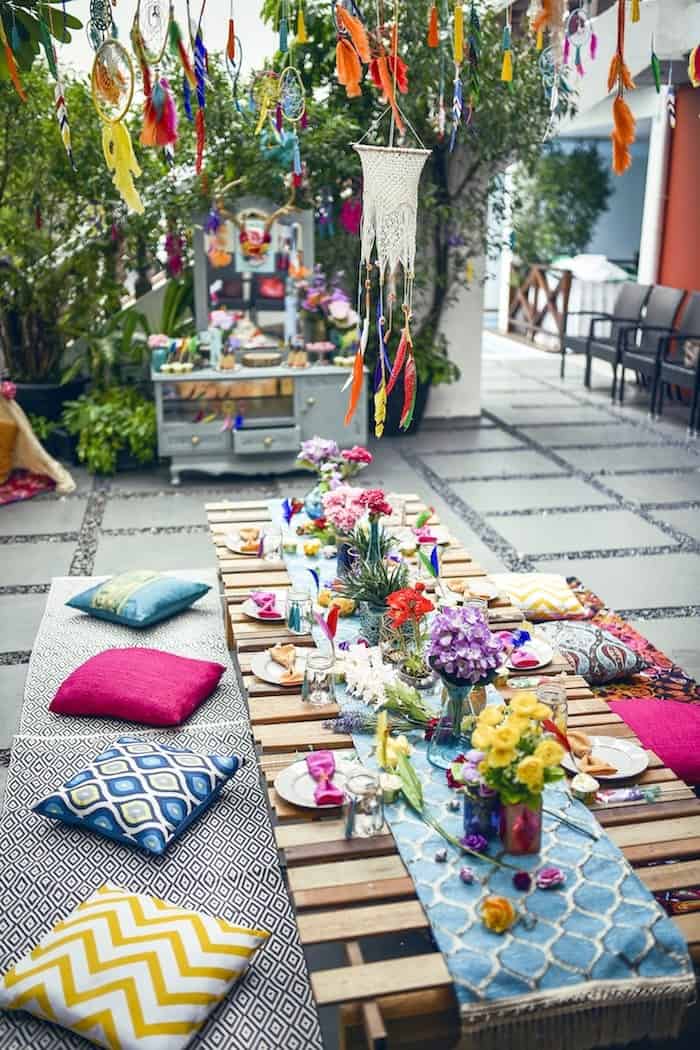 You can even use pallets as the perfect budget-friendly table for your backyard party…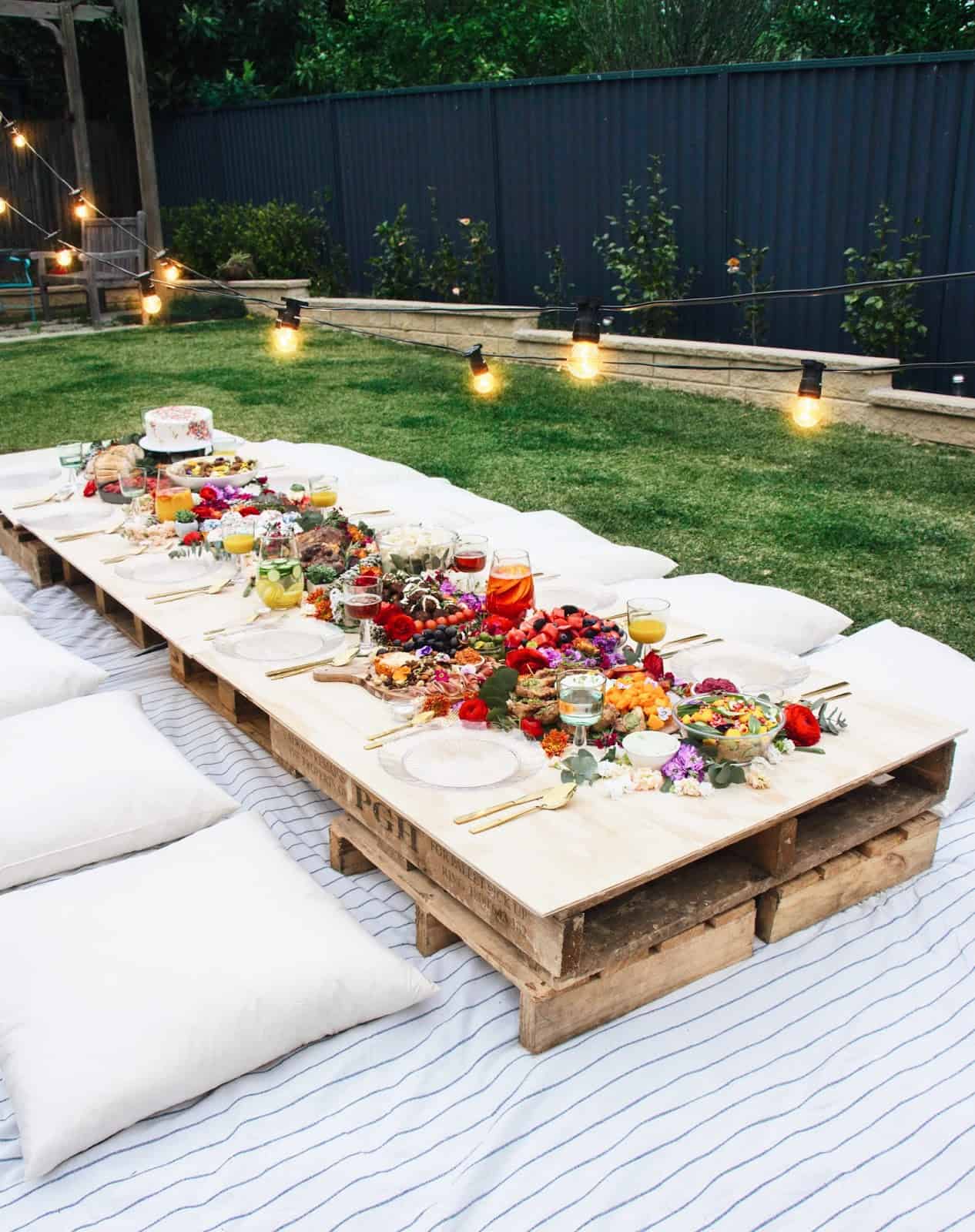 In fact, pallets create a whimsical vibe that your guests will never forget…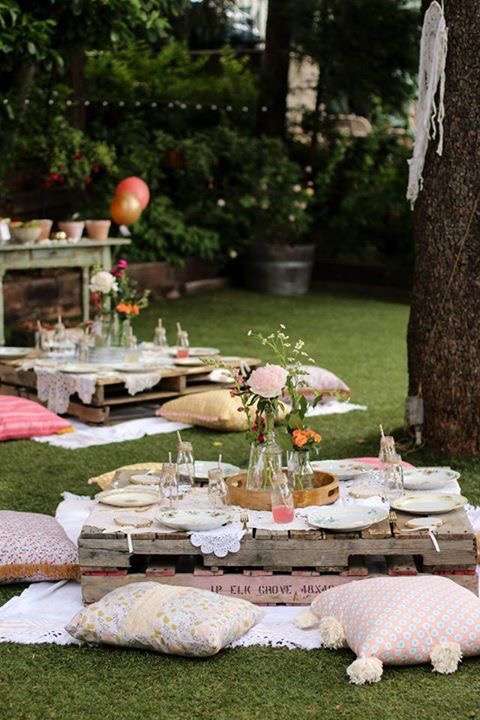 When you're looking for refreshing garden party drink ideas you can't beat this delicious Rosé lemonade with only 4 ingredients…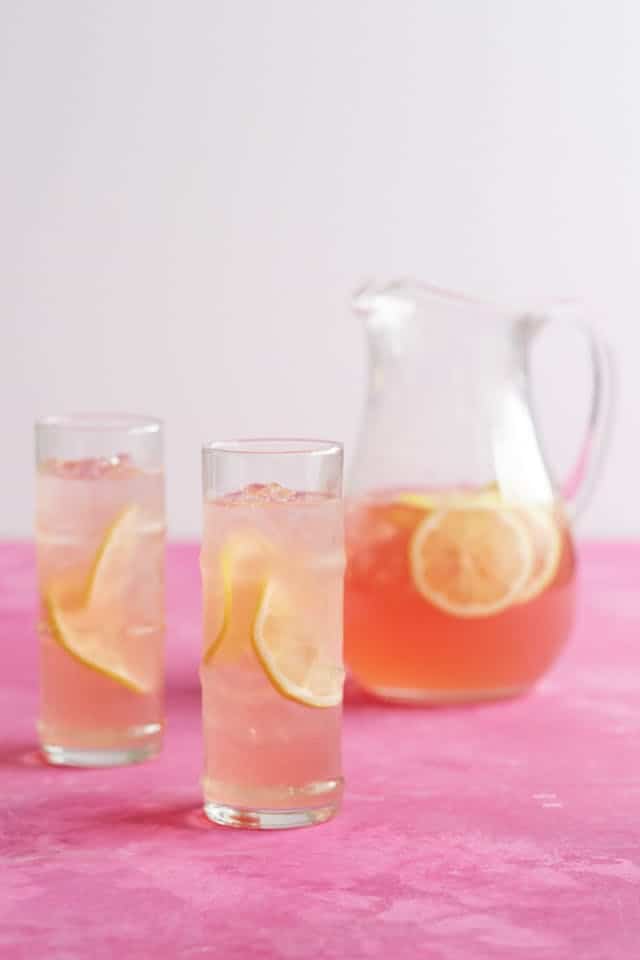 And for the kids? Why not try this special watermelon lemonade recipe they'll be sure to love…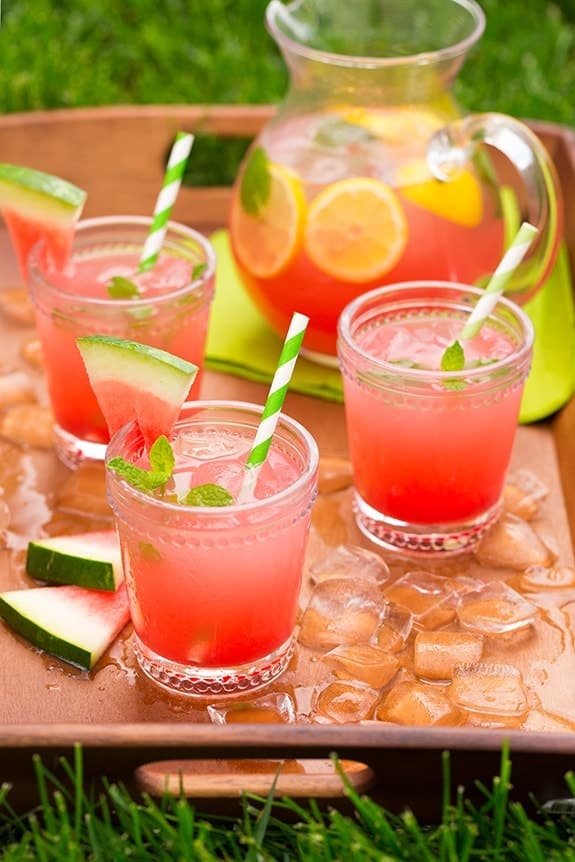 This Strawberry & Mint spritzer can be made either with or without alcohol…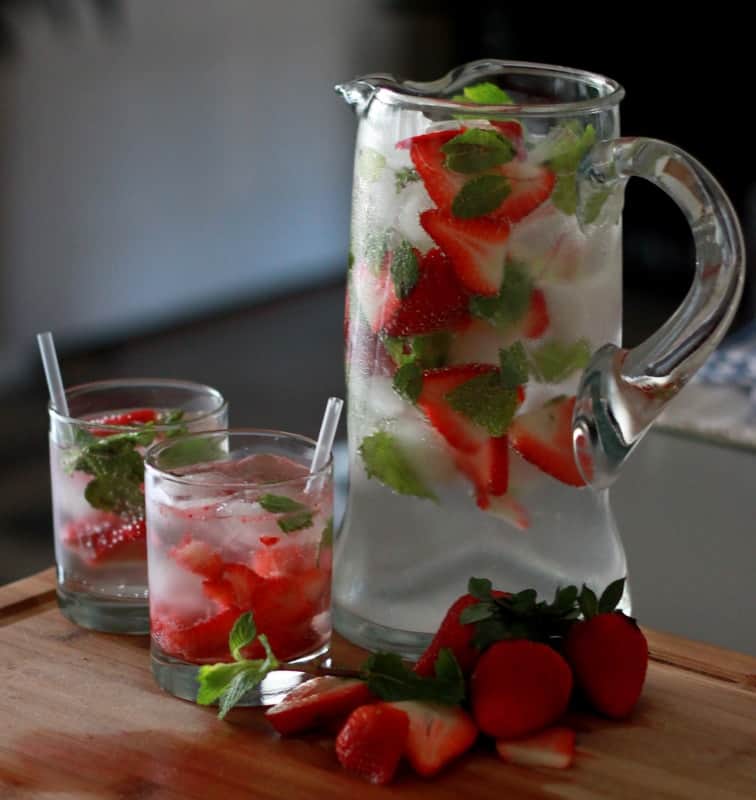 A wheelbarrow filled with ice is a genius way to offer cool & refreshing drinks to your guests…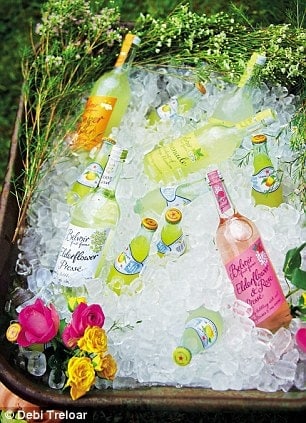 Or allow your guests to help themselves with this fabulously adult mimosa bar…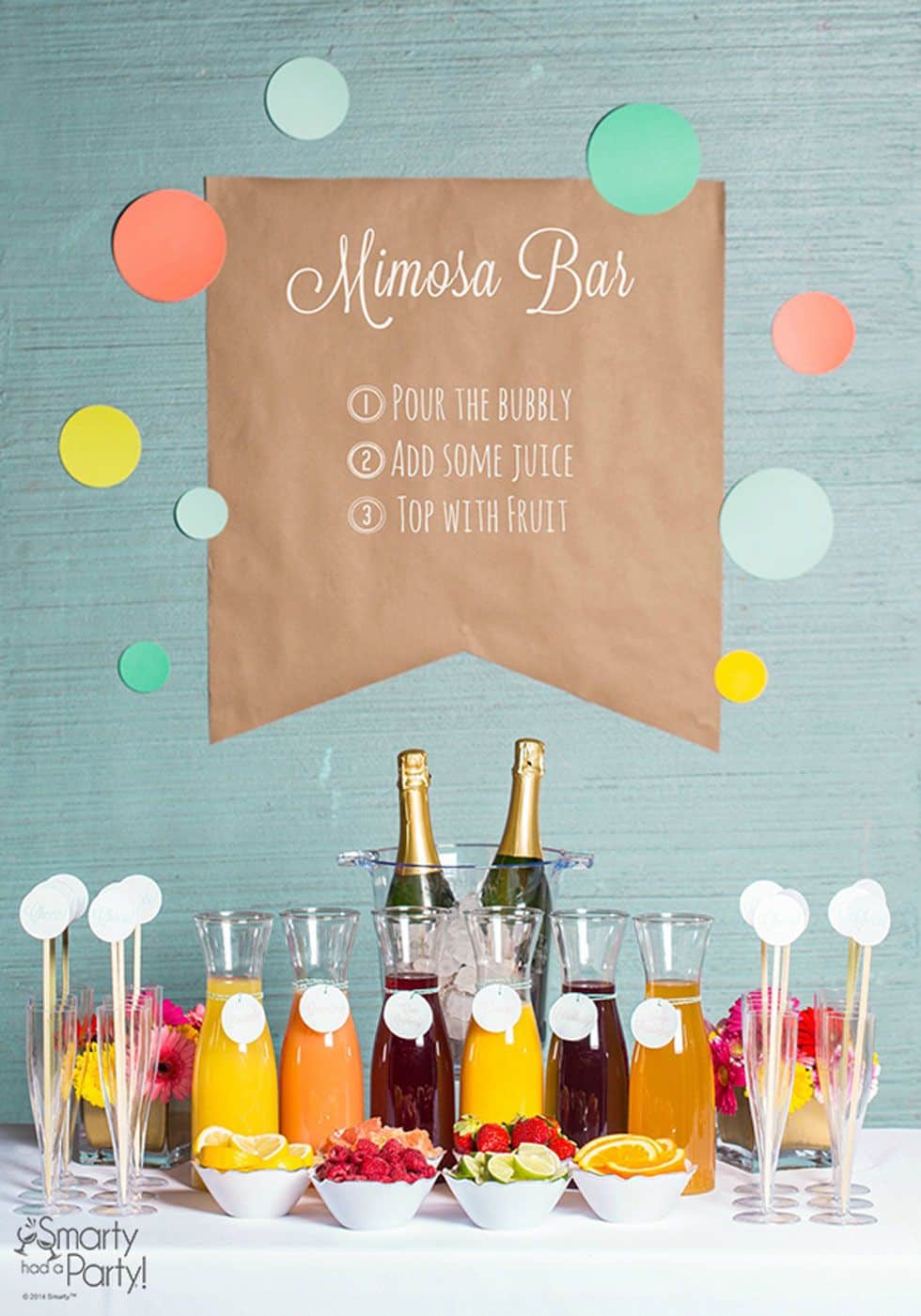 The best garden party ideas are the ones that make your job as a host easier… Like this burger bar that would be a great addition to any BBQ theme garden party…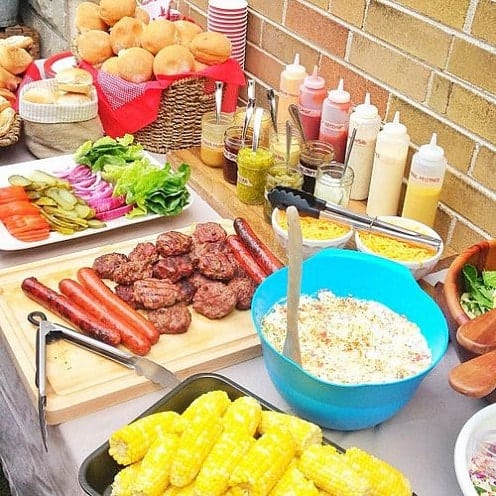 You can even offer condiments in stylish mason jars so guests can help themselves…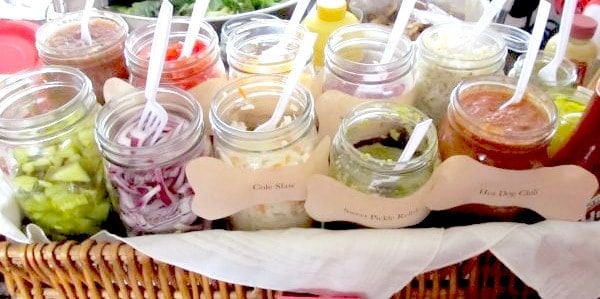 This Burger tray is another great idea that will allow guests to load up their own sliders…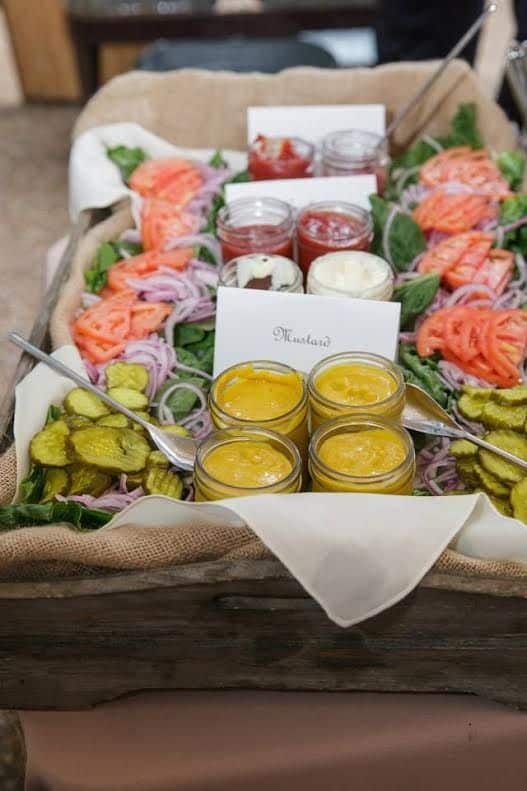 Finger foods like bread & dips are an easy to prepare garden party food option that always goes down well at garden parties…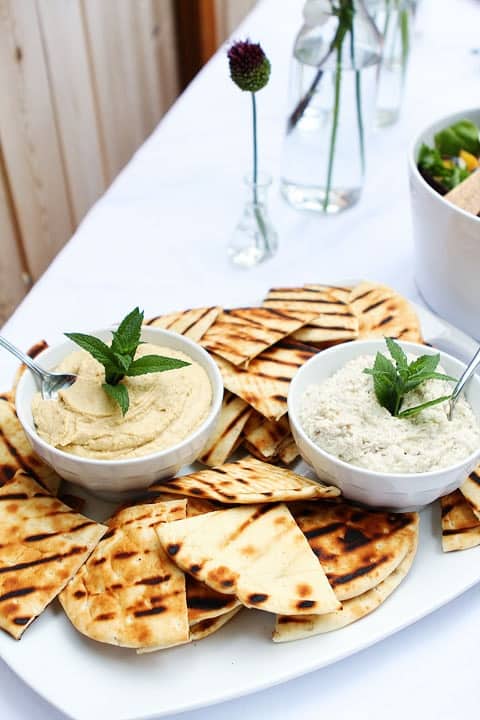 This rainbow salsa will be a refreshing addition to any summer garden party food table…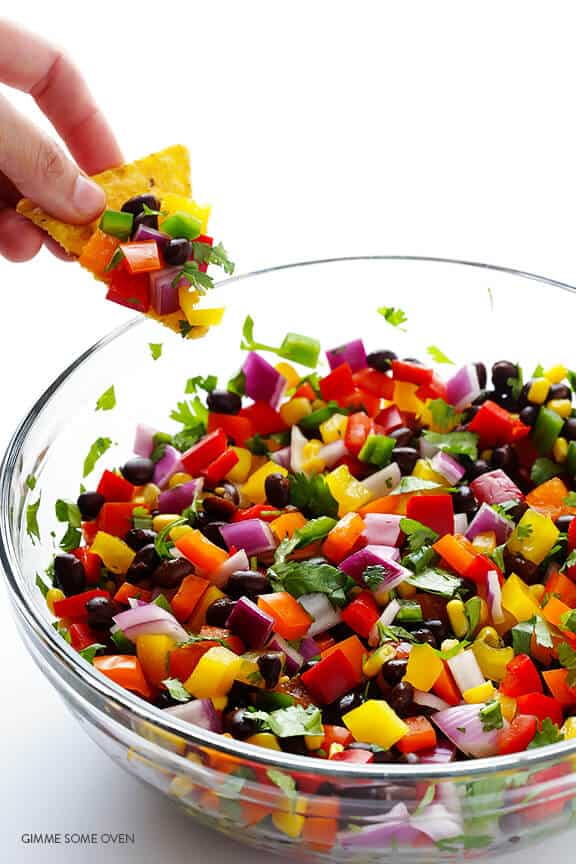 Is there anything better than a cold bear with a slice of pizza? Try this simple but ultra delicious pizza buffet that'll make everyone happy…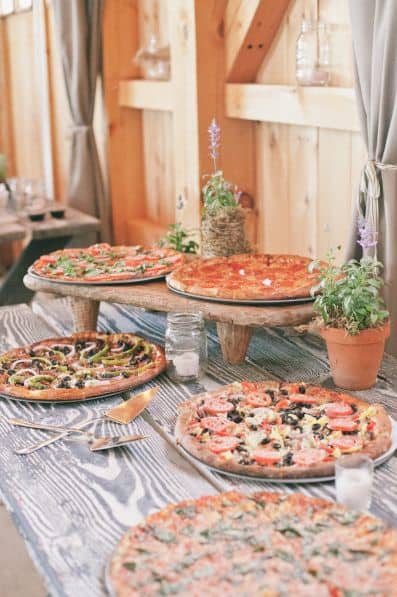 Fresh fruit desserts like this tropical pizza are perfect for backyard summer parties…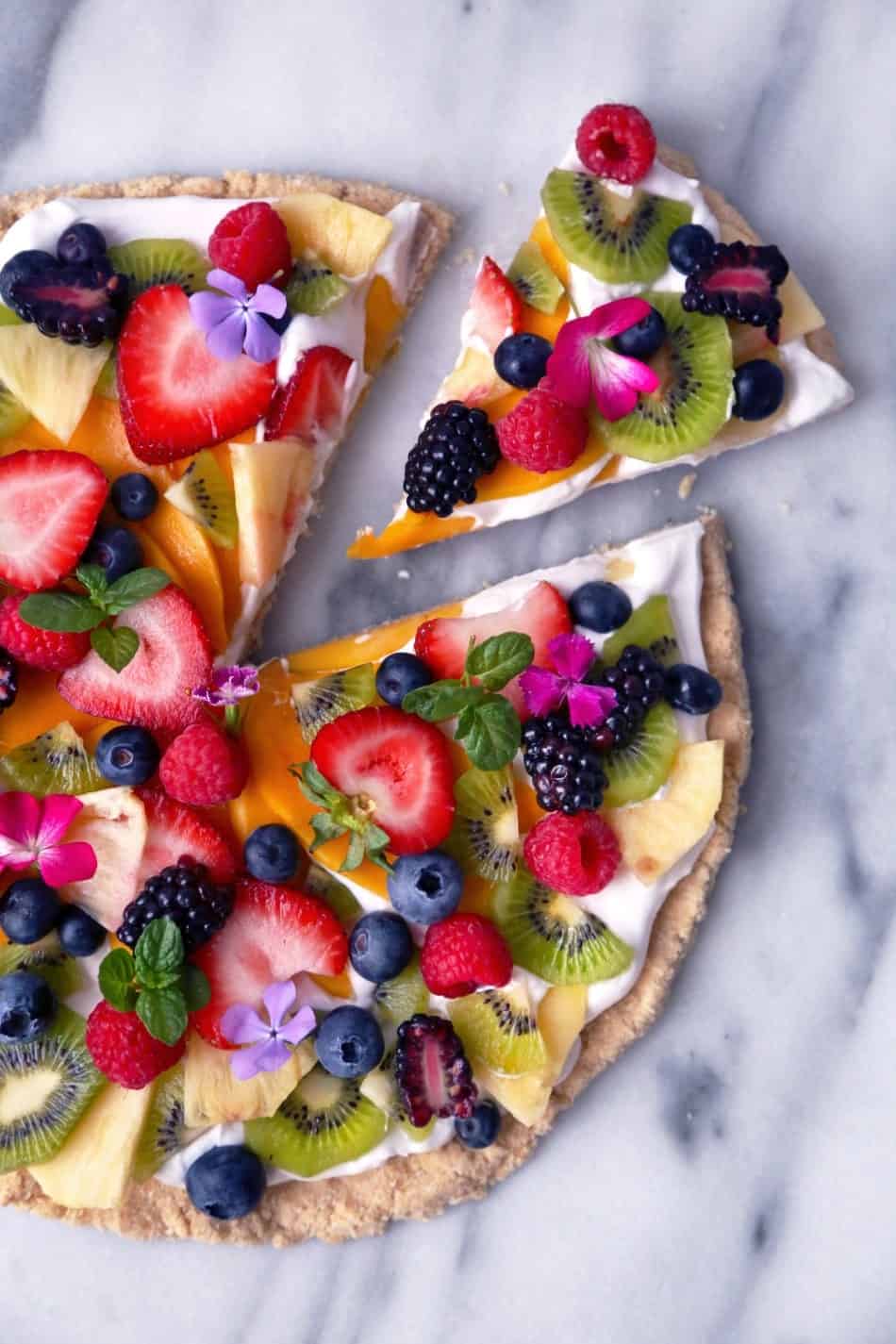 And you can even get the Kids eating fruit with these stunning chocolate dipped fruit cones…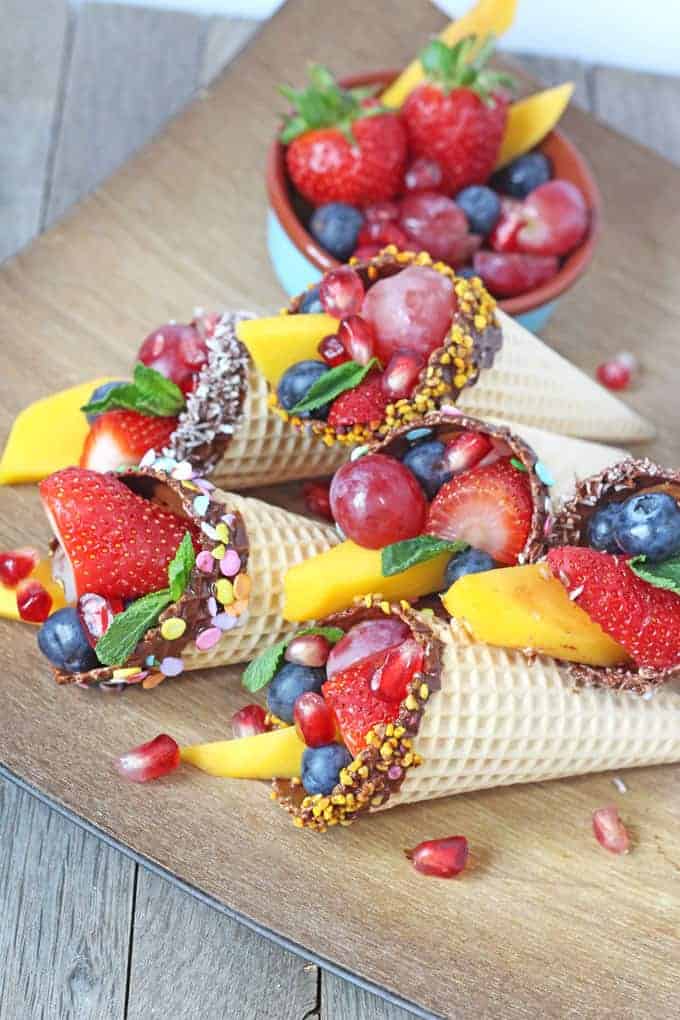 Use simple plant pots as the perfect garden-themed way to hold cutlery…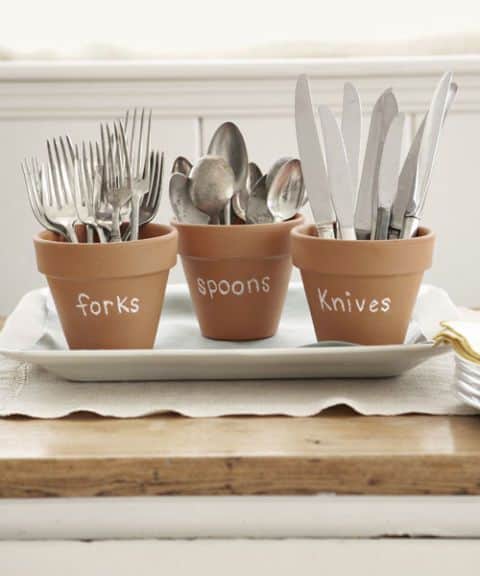 People love garden party games & this simple game is one that everyone knows how to play (it's super cheap & easy to make too)…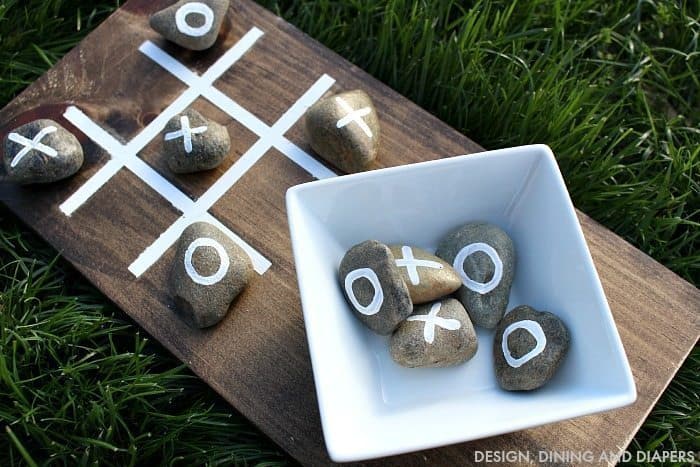 Get a little more energetic with a super fun sack race…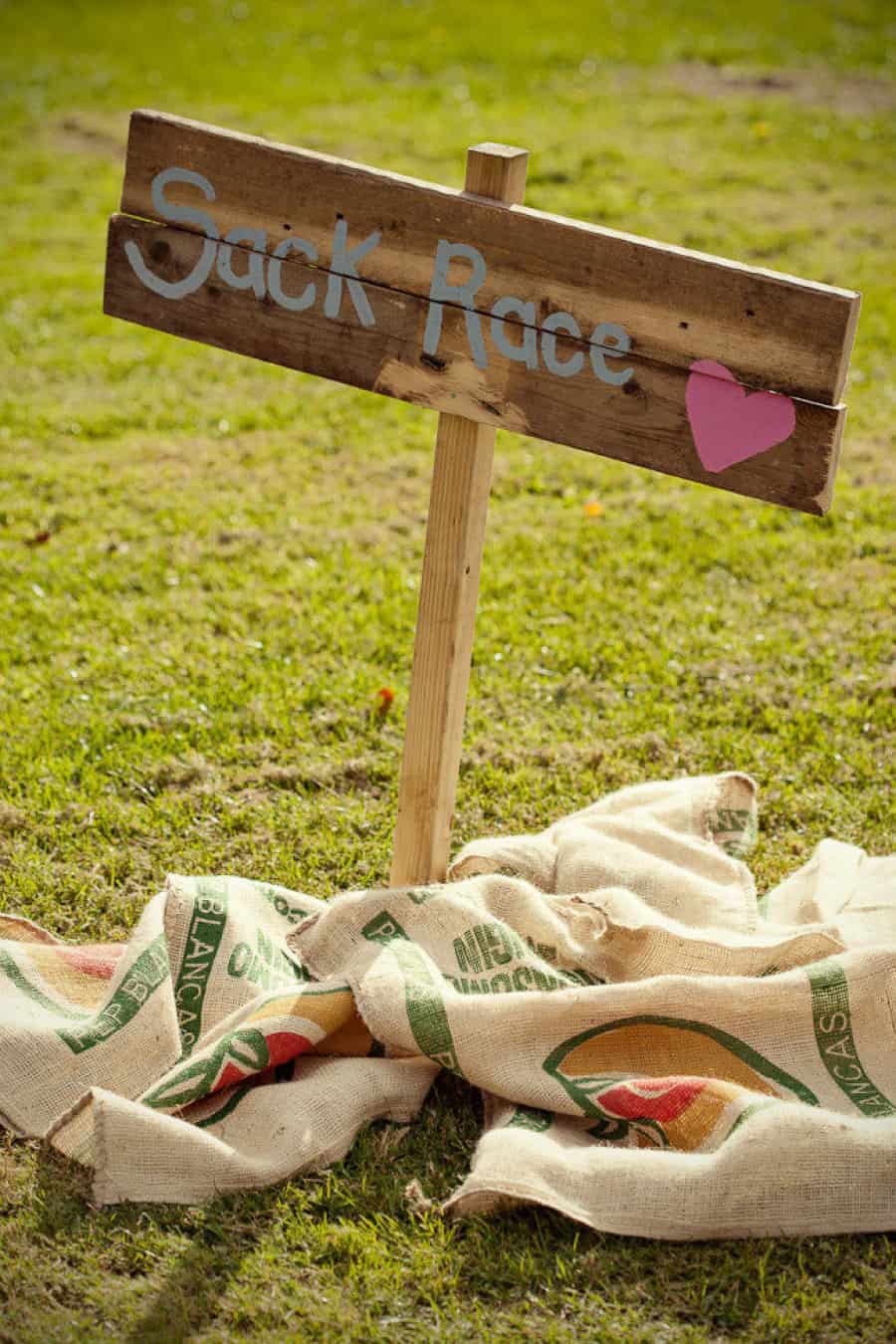 Kids will have loads of fun with this water balloon edition of the traditional egg & spoon race…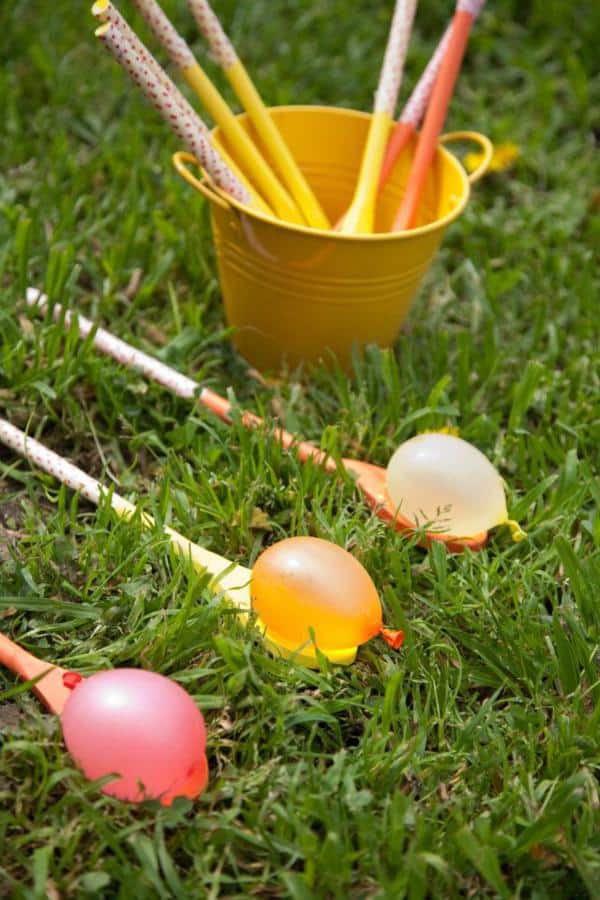 As evening falls an impromptu movie theater is a great way to relax…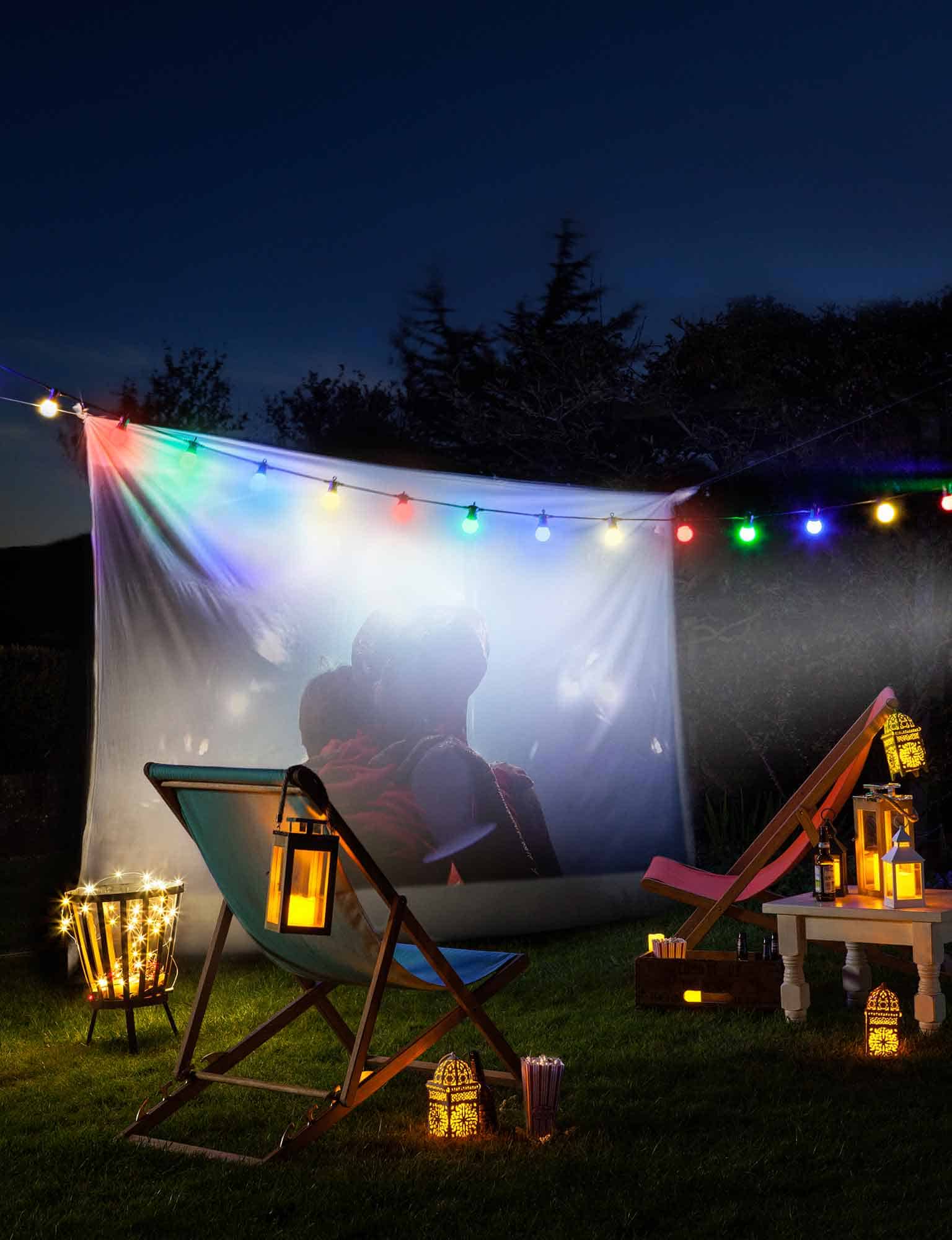 You can even float candles in a bucket filled with water & flowers to create soft & cozy lighting for your garden party…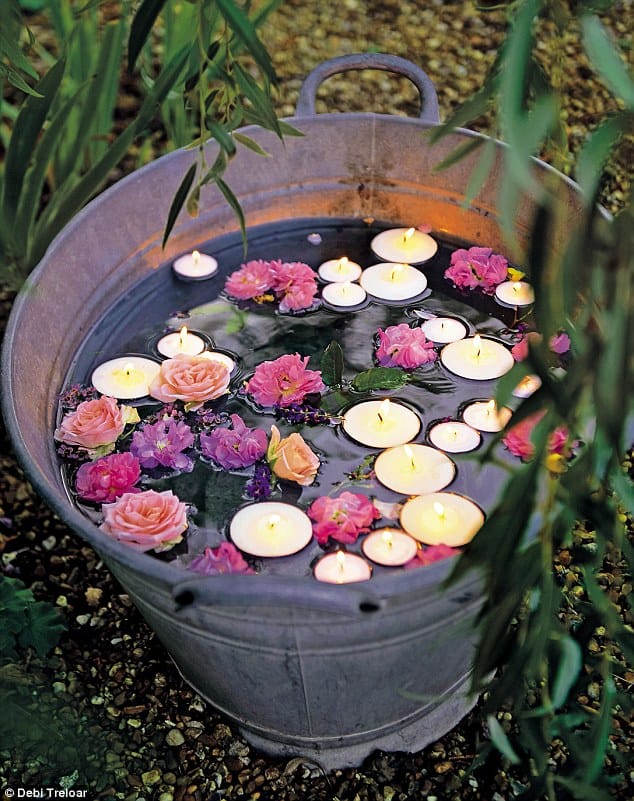 Hang lights everywhere you can to leave your guests speechless…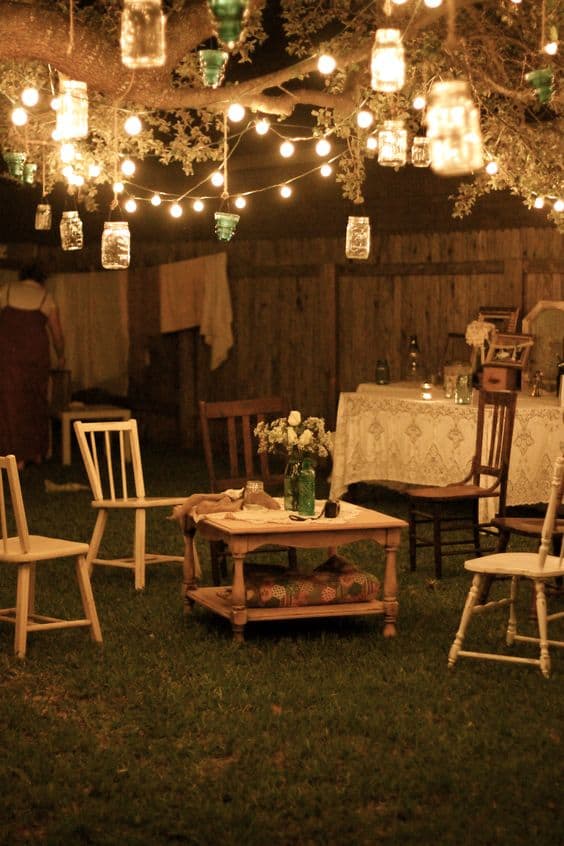 Mason Jars are a safe, yet beautiful way to use candles at your garden party…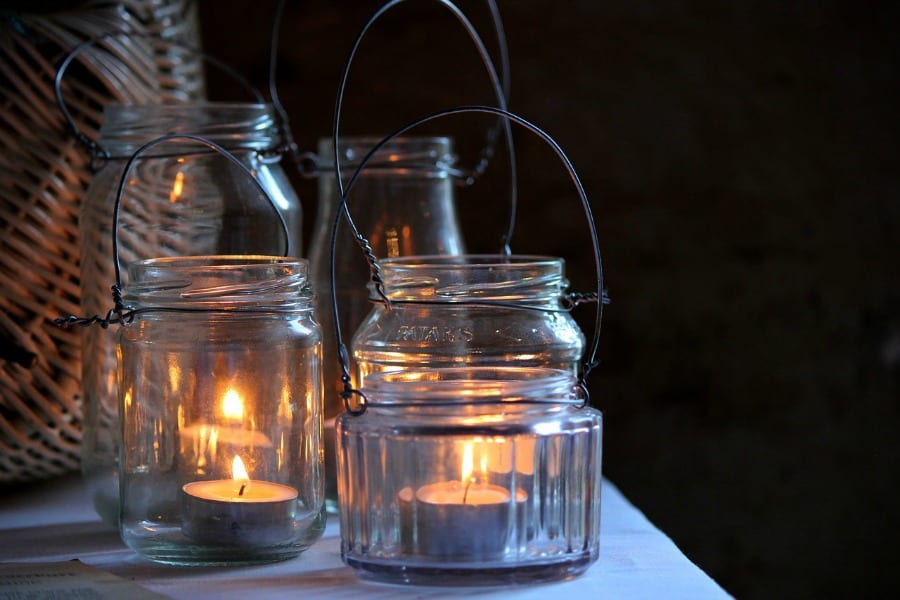 Hang jars with candles from trees to create a magical atmosphere in the evening…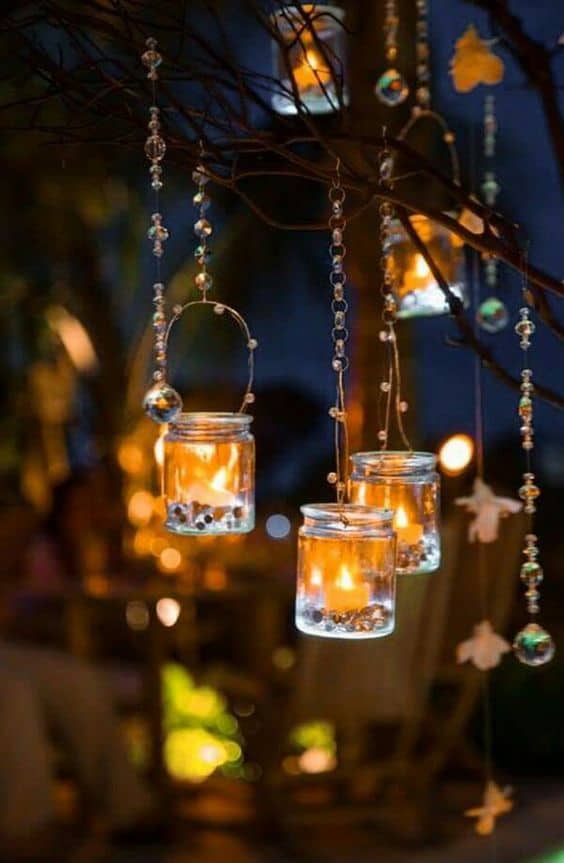 Get everyone in the party mood with jars covered in colored tissue paper for a colorful lighting effect…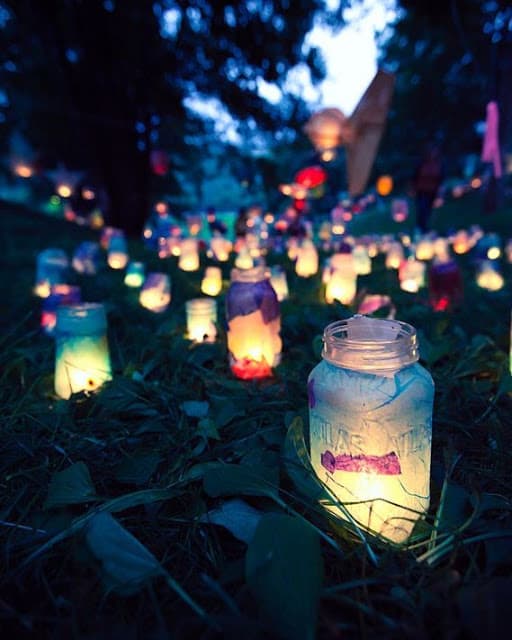 Before You Go...
I hope you enjoyed these garden party ideas and have found all the inspiration you need for your own summer soiree!