Scarecrow makeup is the answer to last-minute Halloween ideas!
If like me, you don't have the time, patience or talent (in my case anyway) to spend hours creating a masterpiece Halloween makeup look… Don't panic…
You can't go wrong with a scarecrow costume!
They're quick & easy DIY costumes with no expert makeup artist skills required… Bonus!
All you need is a straw hat & a cheap Halloween makeup kit like this one… or even just your own everyday make-up set would do… & you're good to go!
Scarecrow makeup can be made to look scary but can also be perfect if you're looking for a cute Halloween makeup idea.
Haven't got the time to read this now? Click here to Pin it for later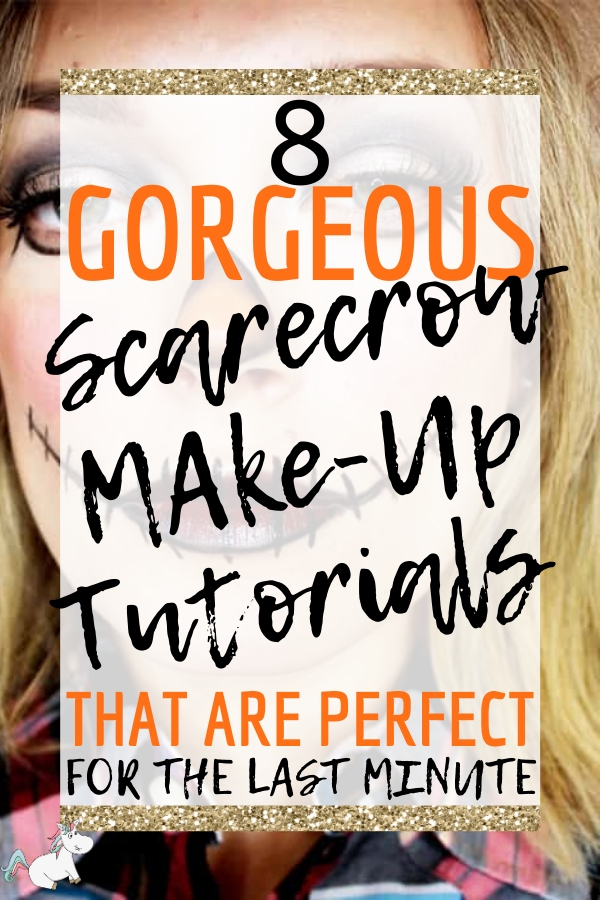 This post may contain affiliate links. See my full disclosure here for more info.
So why do I love scarecrow Halloween ideas so much?
Well, as a mom, by the time I've finished turning my kids into skeletons (yes, I can only do skeletons)… I just don't have time to spend ages getting my self-ready for trick or treating & parties… especially if I'm hosting the party…
To be honest, by the time night falls I'm already looking mighty haggard & scary anyway so this isn't really a drama… but still!
Getting dressed up at Halloween is FUN & kids love it when moms & dads get involved too!
So if you're struggling for quick & easy last-minute Halloween ideas… these awesome scarecrow ideas from some seriously talented bloggers & vloggers have got you covered!
These easy scarecrow tutorials will show you EXACTLY how to do your makeup & get you looking spooky for Halloween in NO TIME!
Simply click the link under each image to visit the full tutorial!
Scarecrow Makeup ~ Last Minute Halloween Ideas That Look Great!
#1 Glam Scarecrow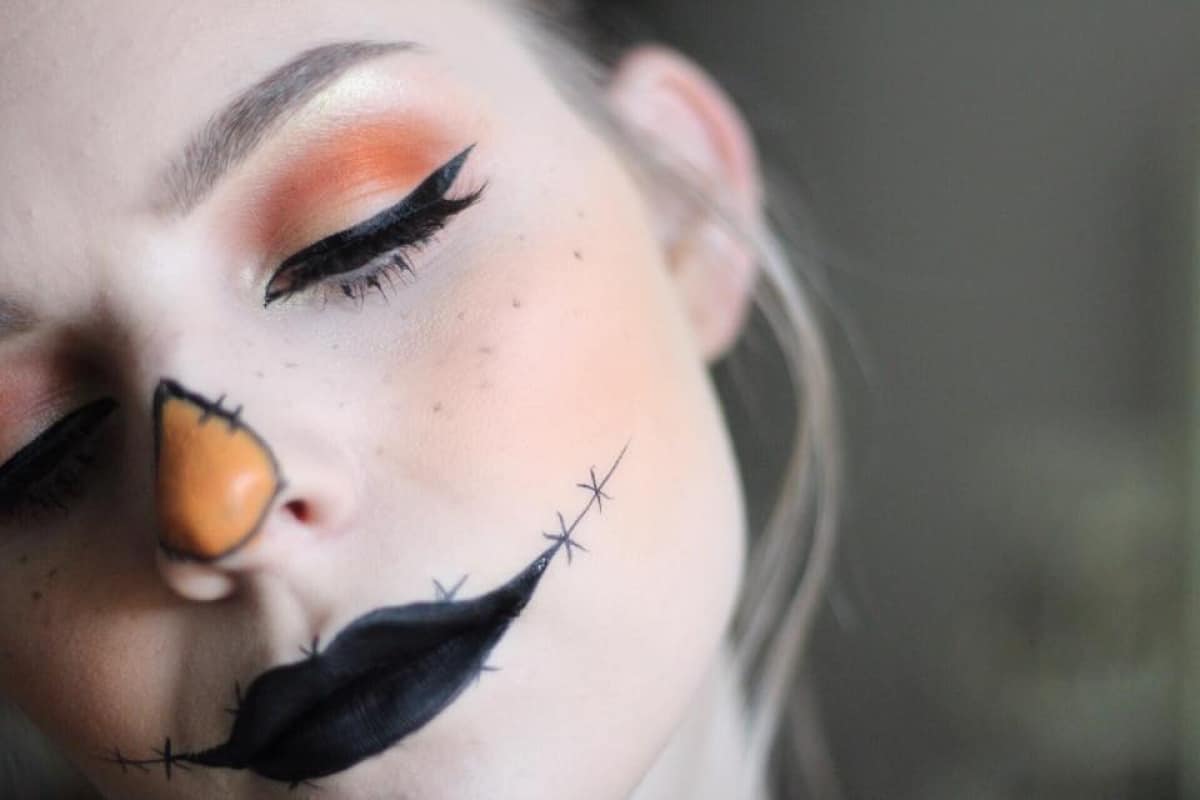 #2 Simple Scarecrow For Halloween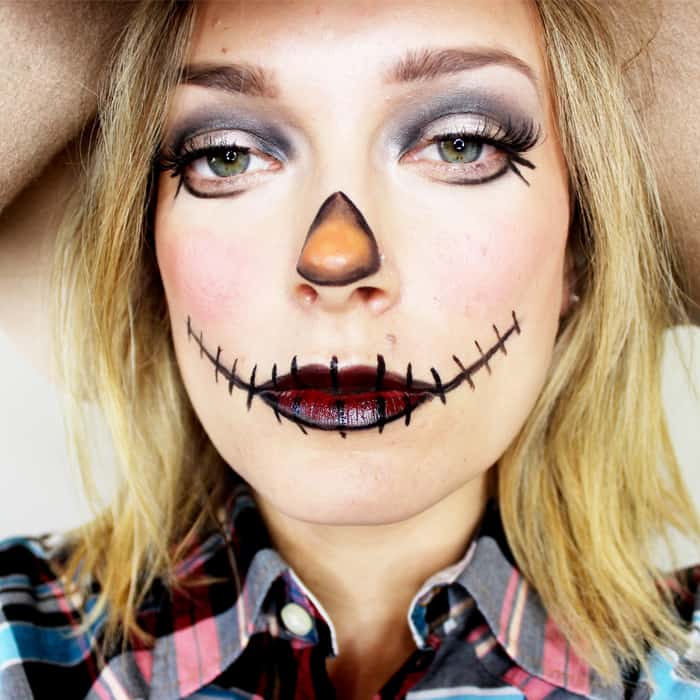 #3 DIY Scarecrow Halloween Tutorial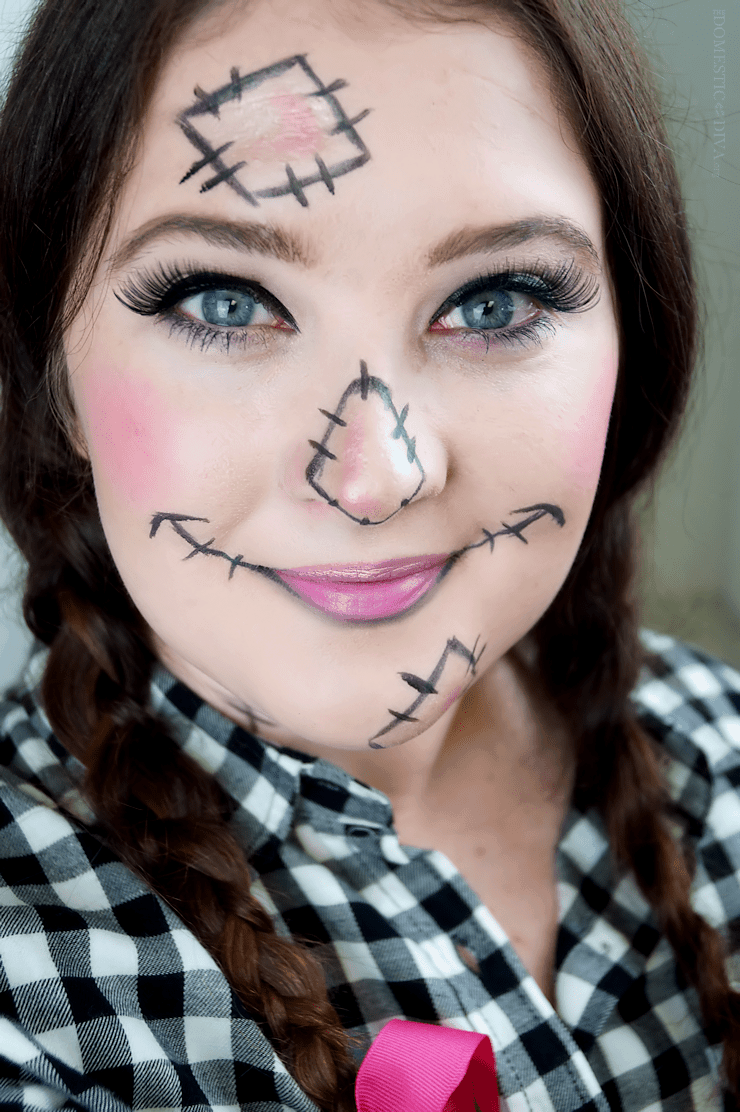 #4 Easy Scarecrow Makeup Look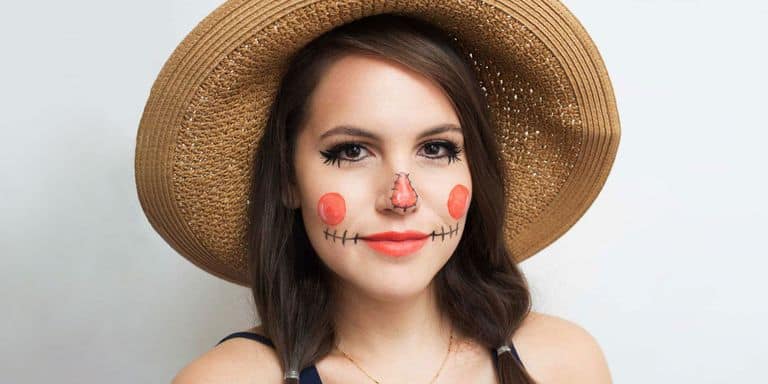 #5 Cute Scarecrow Halloween Makeup
#6 Cute Scarecrow ~ Simple & Easy
#7 Easy DIY Scary Scarecrow Makeup Tutorial
#8 DIY Scarecrow Makeup Look
Before You Go...
Whether you're going for the Wizard of Oz Scarecrow, a scary scarecrow or a super cute scarecrow this Halloween, these awesome scarecrow makeup looks just go to prove that Halloween makeup doesn't have to be tricky to look good!
The best part about these scarecrow costumes (aside from being super quick to do) is that they're all cheap & easy to DIY.
Happy Halloween!!
Loved this post? Click here to save it to your Pinterest