Take your Valentine's day decor to new heights with these beautiful DIY Valentine Wreaths!
But why make your own handmade wreath?
Well firstly, these Valentine wreaths to make are the perfect excuse (not that you need an excuse of course) to get out all your craft supplies!
And second, they look just as good (if not better) than anything you can buy at the store… and for a fraction of the price too!
---
Recommended for you:
14 Valentine's Day Decoration Ideas You'll Fall In Love With!
Valentines Sugar Scrub: Easy DIY Sugar Scrub Recipe
---
DIY Valentine Wreaths For All Tastes
Whether you have a clear idea of the type of wreath you want to make or if you're looking for inspiration, you'll find the perfect wreath that makes your heart flutter in this post…
Among these DIY Valentine wreaths, you'll find cupids arrow wreaths, heart wreaths, roses, ruffles, and even Christmas decorations transformed into beautiful wreaths that are just perfect for Valentines!
So, Are you ready to find out how to make a Valentine wreath you and your guests can really fall in love with?
Let's take a look at some of the best DIY Valentine wreaths that are all beautiful, cheap to make, and effortless too…
P.S. Don't want to lose these sweet Valentine wreaths? Then be sure to click here to quickly & easily save them to your Pinterest… It only takes a second but will help you to easily come back time & time again 🙂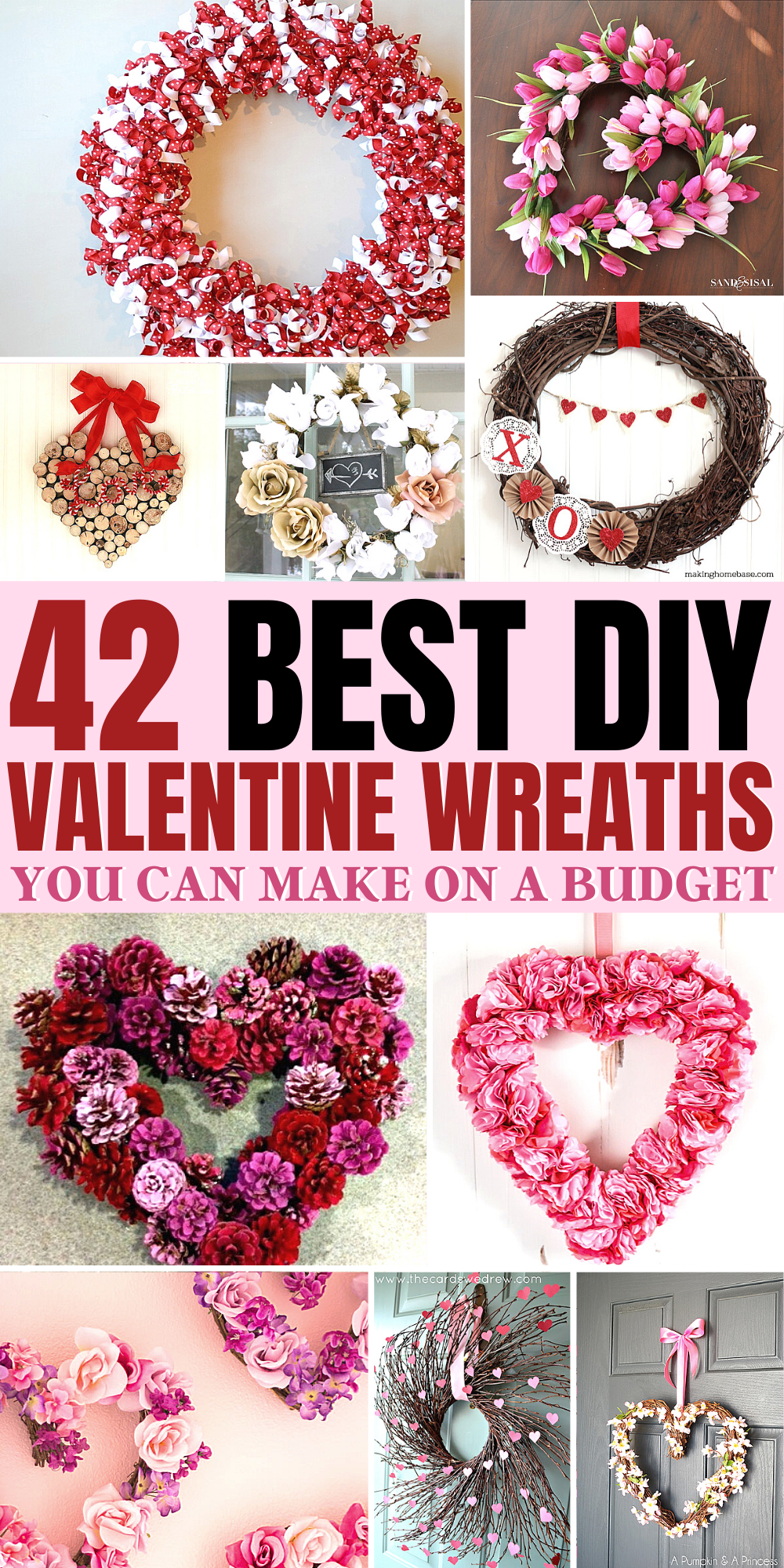 This post may contain affiliate links. See my full disclosure here for more info.
Best DIY Valentine Wreaths To Make On A Budget
Check out this collection of beautiful DIY Valentine wreaths that you can't help but fall in love with!