This rainbow slime was without a doubt the best slime we have made so far.
The colors of the beads in the white slime were SO pretty and the kids had loads of fun chucking them all over the carpet adding them in… once this rainbow slime was complete, they played with it for ages…. fascinated by all the pretty colors & it was super stretchy too!!
What You'll Get From This Post…
* Great ideas to keep slime making fun & interesting
* How to make rainbow slime with printable rainbow slime recipe
* The best way to store your slime
* Tips to prevent slime failures

We've tried to make rainbow slime like this in the past using edible sprinkles… however, although the sprinkles do make a very pretty slime… the fun results are short-lived as within minutes the colors quickly fade to grey and eventually the sprinkles dissolve… we wanted some rainbow slime that would stay rainbow!
Haven't got time to read this now? Click here to pin it for later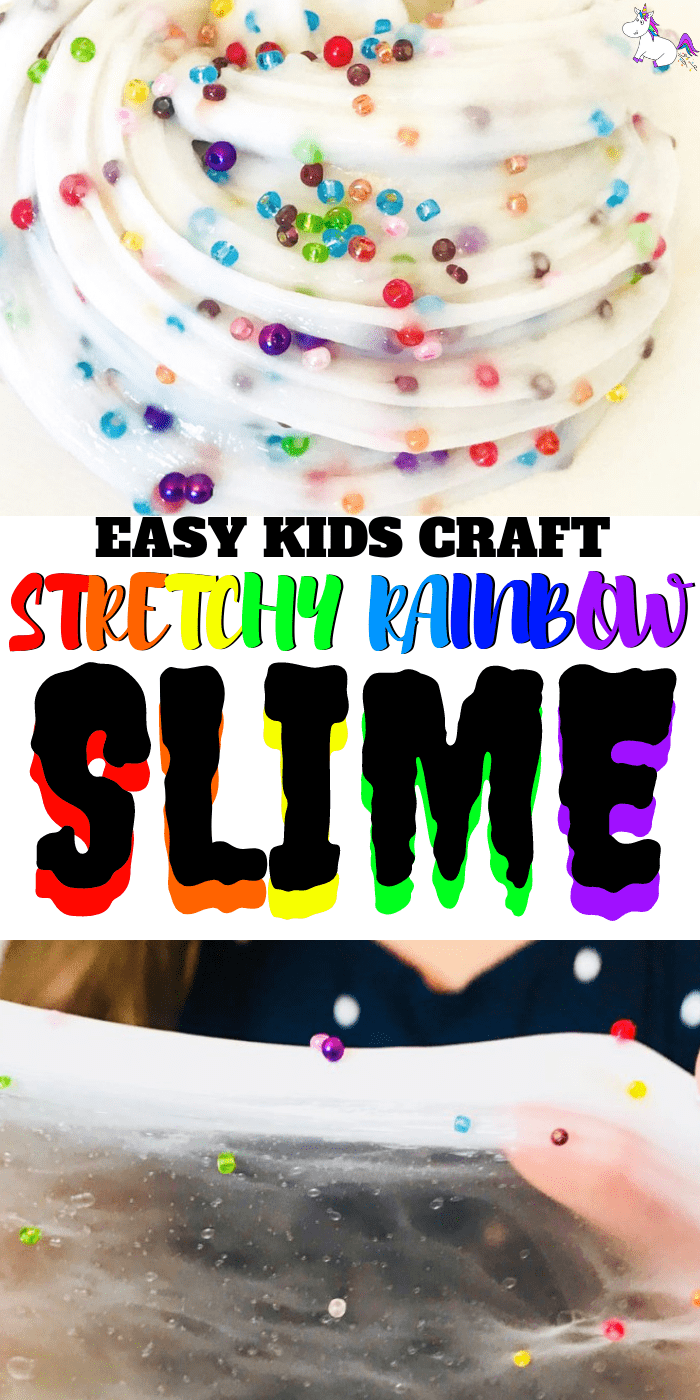 Making slime is a great sensory activity for kids and a quick, easy & fun craft activity that kids can even do themselves when they're old enough…
Now we know how to make slime with contact lens solution, My 9-year-old girl often makes a mess slime by herself.
If this is your first time making slime, or your children are younger then definitely supervise them… the ingredients aren't edible but the slime does often look good enough to eat!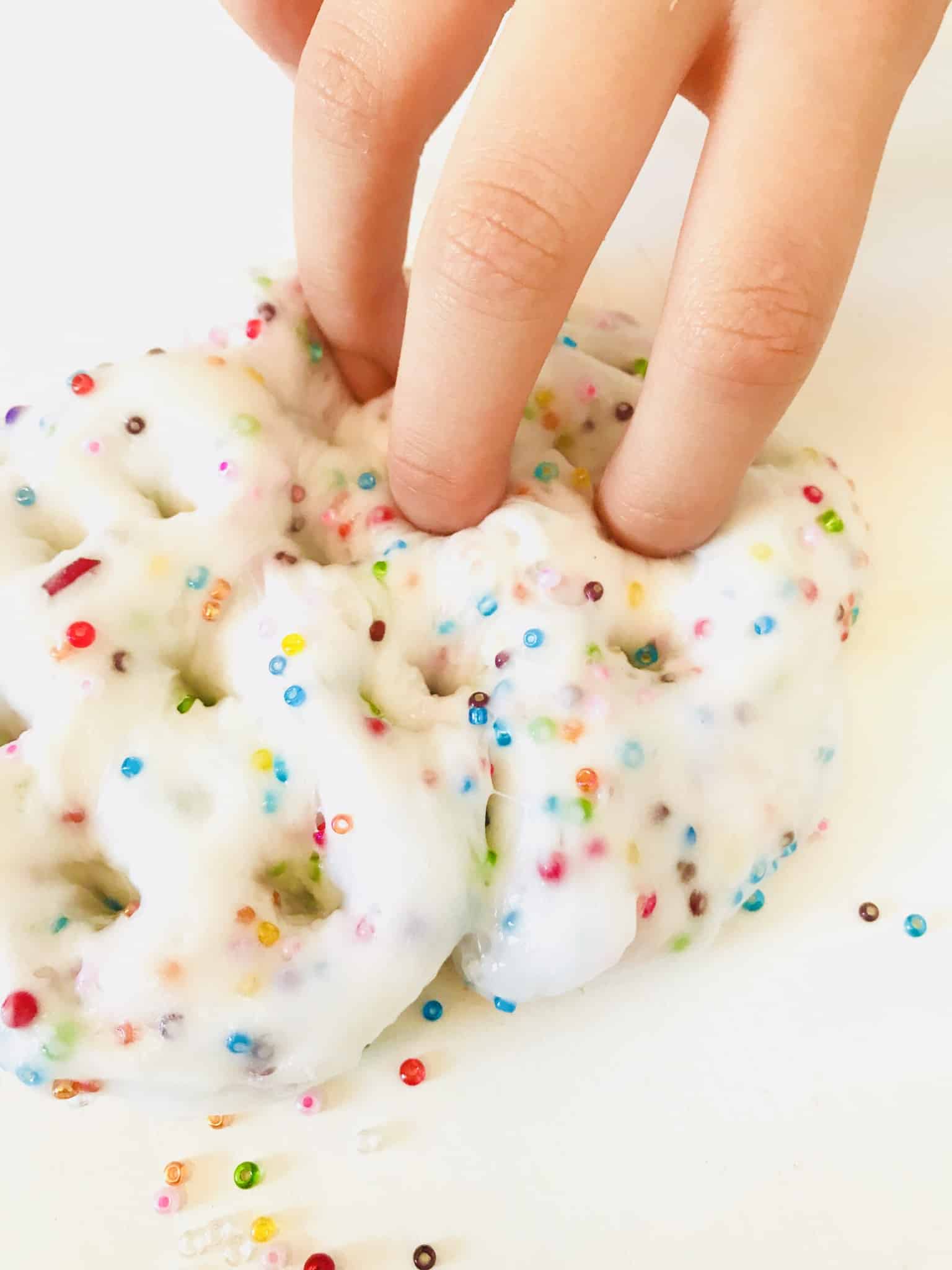 The best thing about making slime is that it never gets boring!
There are so many ways to make the slime different each time which keeps it interesting and fun for kids…
Here are some great ways to make slime…
Add shaving foam for a fluffy slime
Add large glass beads for fishbowl slime
Add small pieces of Sponge
Add glitter & sequins
Experiment with different colors
Add iron-oxide powder for magnetic slime
Mix in some glow powder for a slime that glows in the dark!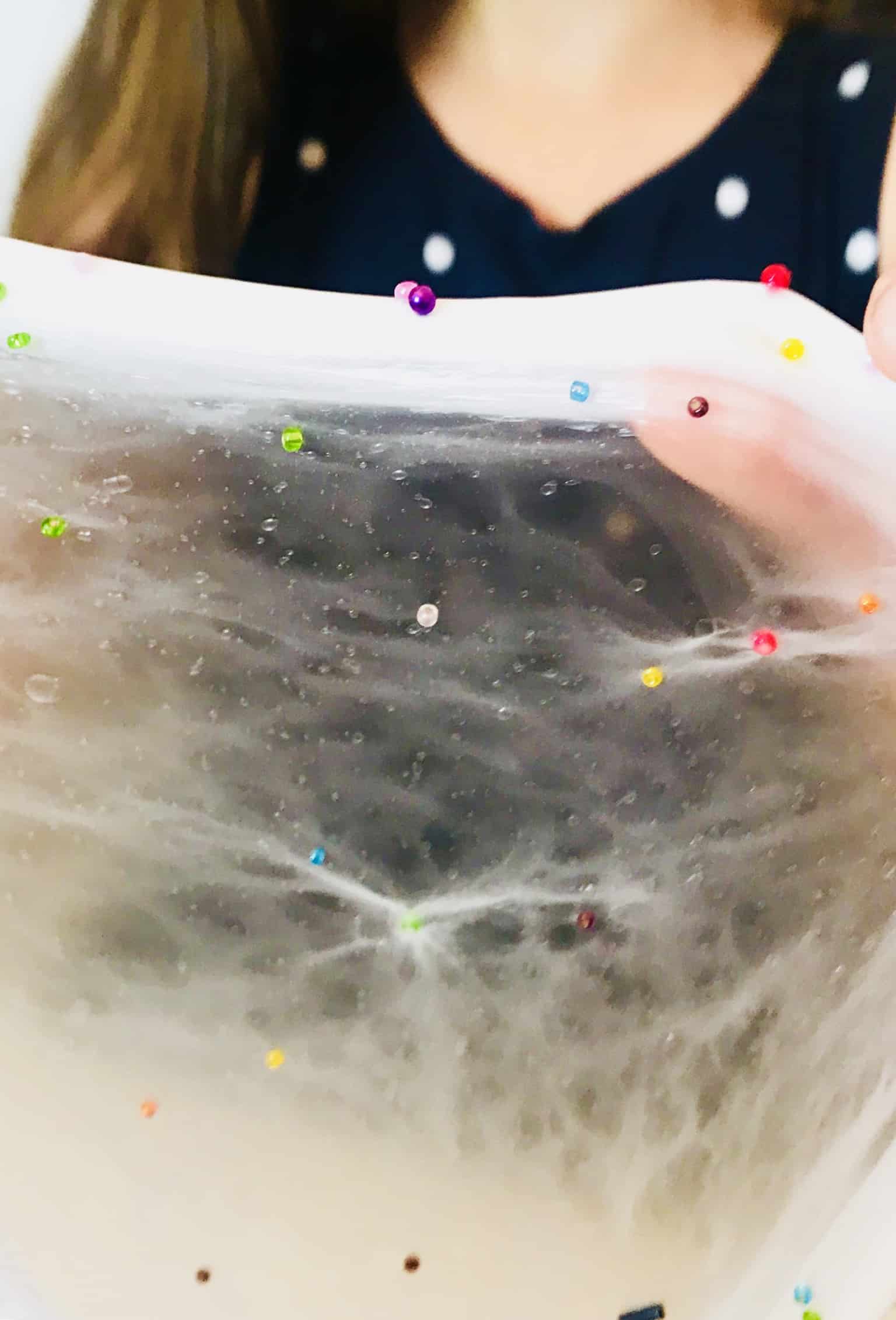 When Slime Goes Wrong
Sticking as closely as you can to the slime recipe will help to ensure that your slime turns out to be the best, however… it can still go wrong!
If this happens, it's most likely a bad batch/brand of glue… I recommend you use this popular brand of glue for slime making as you can trust that the slime will be perfect every time!
If you have a slime that is breaking, hard or tearable… even old slime that has dried up… you can follow my easy instructions here on how to fix it.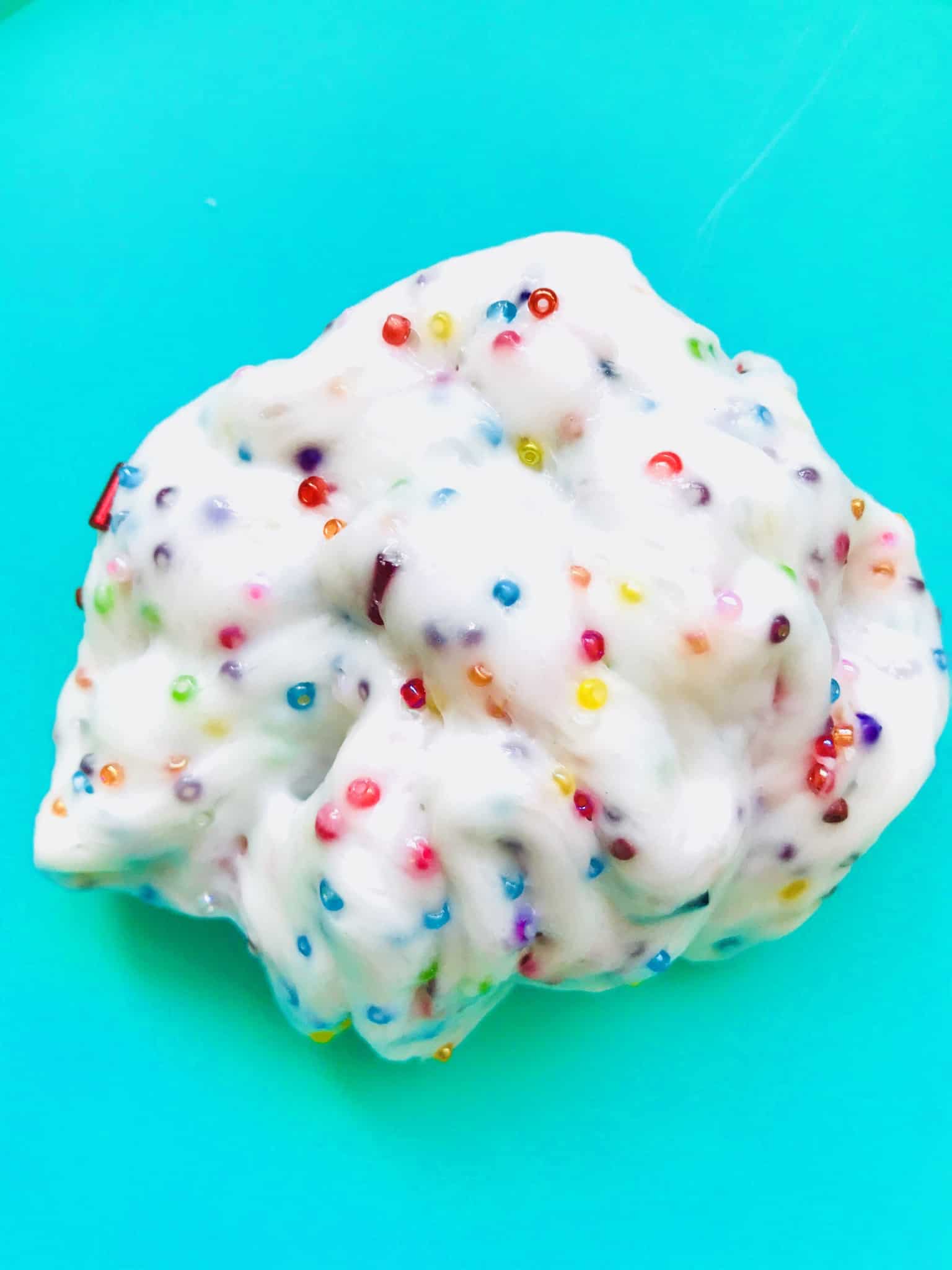 How To Store Slime
Store your slime in an airtight container for best results… We use these.
If you have followed the recipe above you should find the slime keeps really well for a very long time… This is because of the hand moisturizer in the recipe.
If you find your slime is drying out after a few days you can always refresh it with more moisturizer.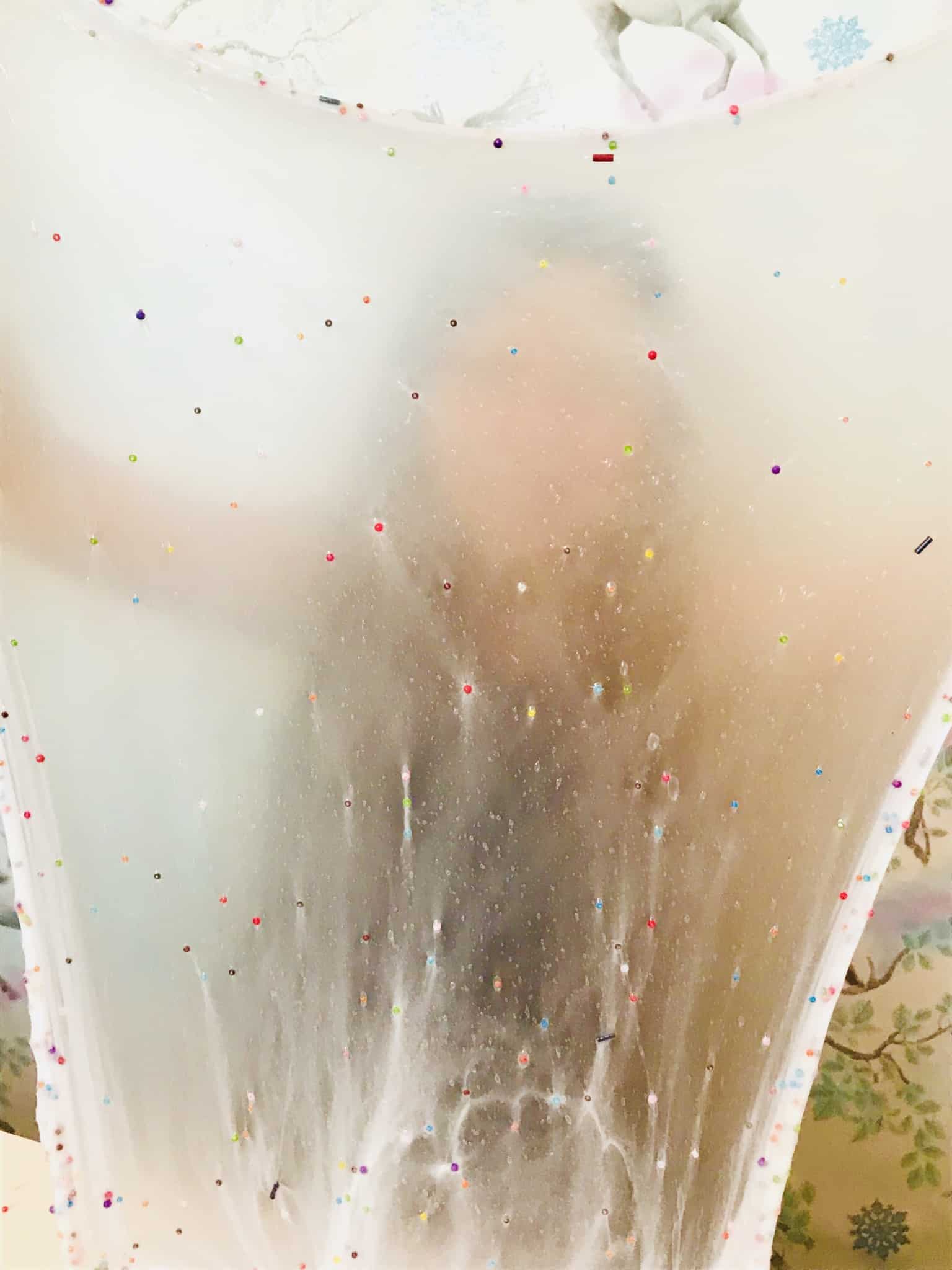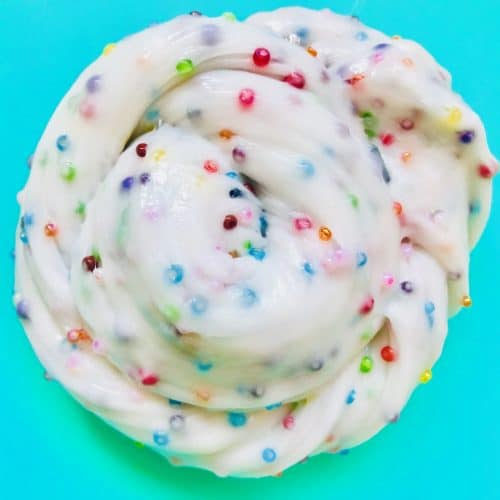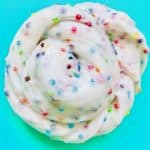 Rainbow Slime
A simple recipe to make a stretchy rainbow slime!
Ingredients
250

ml

PVA Glue

2

Tbsp

Hand Moisturizer

1/2

Tsp

Baking Soda/Bicarbonate of Soda

Activator

Optrex Contact Lens Solution

Colorful Glass Beads
Instructions
Add hand moisturizer & mix

Sprinkle in baking soda/Bicarbonate of soda

Add in the activator a little at a time until your slime reaches a stretchy, non-sticky consistency (usually 1-2 tablespoons but it does vary... we recommend adding a tsp at a time)
Rainbow Slime Swirl
Because you can't make slime in 2018 without making an 'insta swirl' right?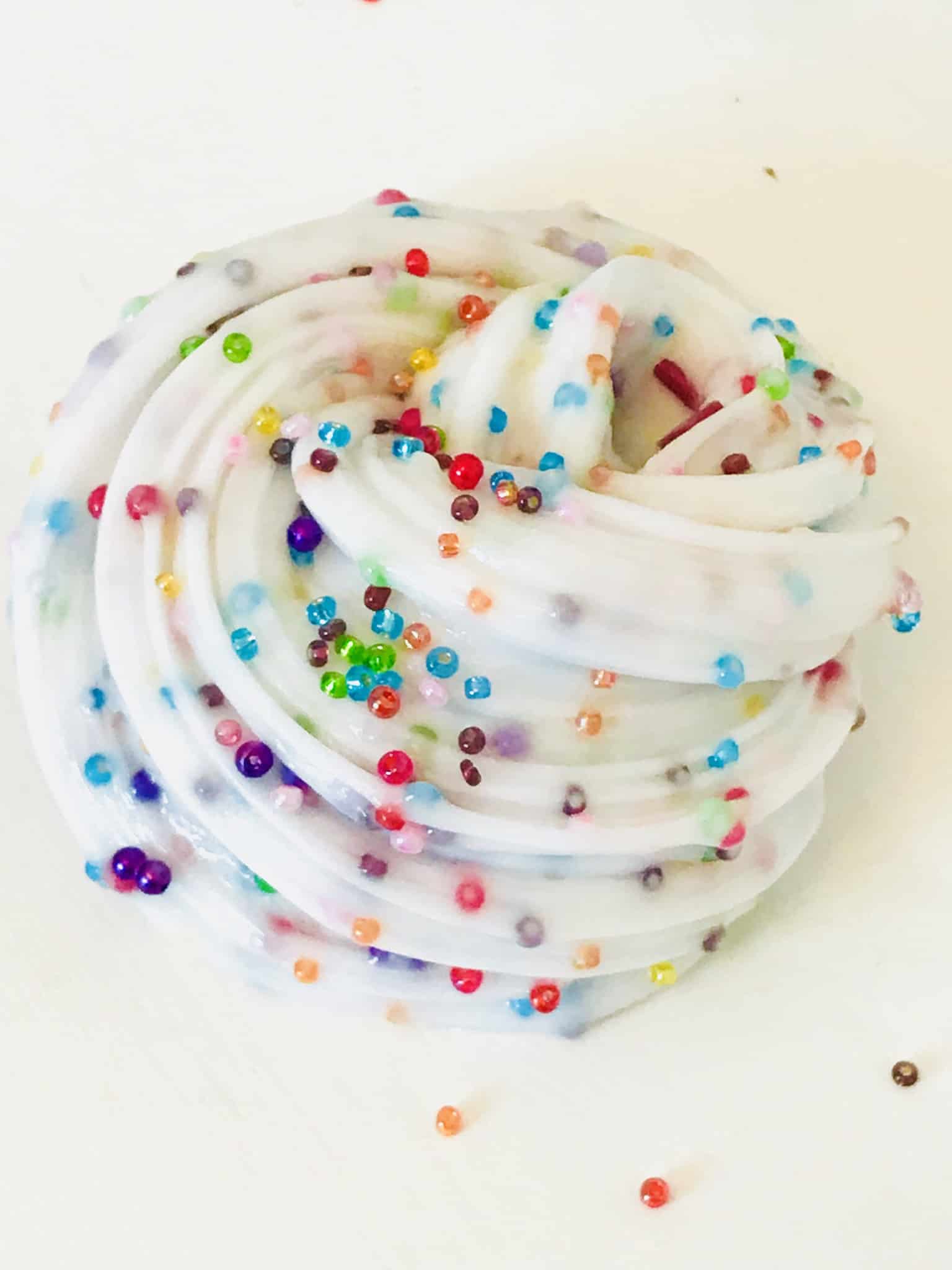 Before You Go...
I hope you have as much fun as we did when you make rainbow slime, as you can see this is one of the easiest slime recipes to try & with all the colors of the rainbow, your kids will absolutely adore this slime… you could even add glitter for a glitter rainbow slime!
If you enjoyed this post please click here to share it with your friends on Pinterest