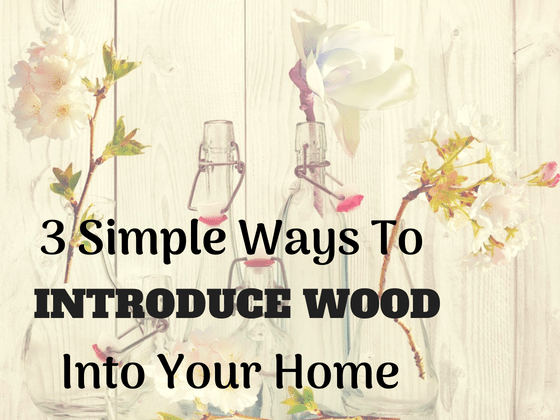 Wood is a great material to use in the home because it's timeless. If you decorate your house with other materials that are on trend at the minute, it won't be long before they fall out of fashion and you'll want to redecorate it.
But if you're using wood, it's never going to go out of style. It's also very fashionable at the moment because rustic aesthetic is very big.
If you're fed up of redecorating every time your decor goes out of style, here are some great ways to introduce wood into your home.
Haven't got time to read this now? Click here to Pin it for later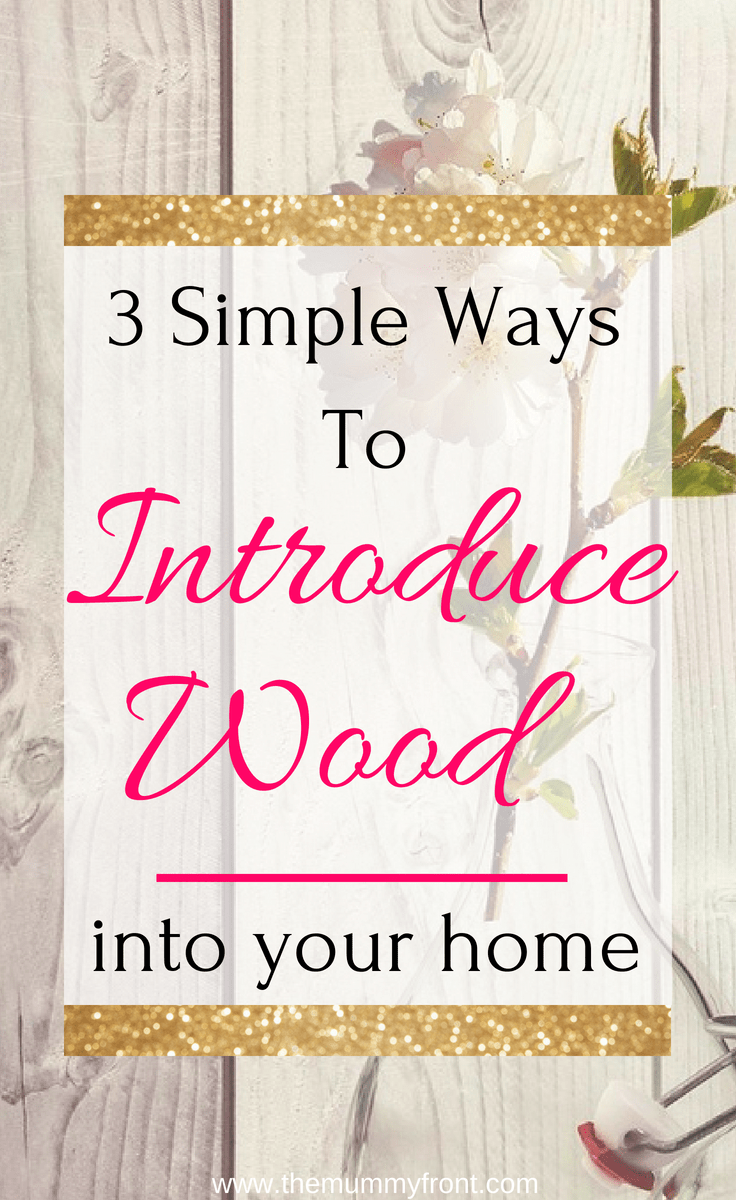 This post may contain affiliate links. See my full disclosure here for more info.
Flooring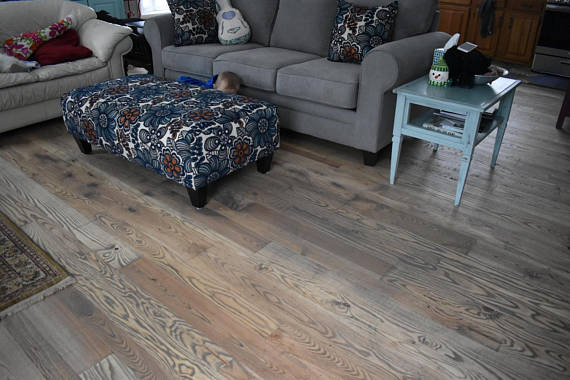 Wood flooring is one of the best ways to use wood in the home and a lot of the time, it's all there for you. If you take up the carpet, you've got a great wooden floor waiting for you.
It'll take a bit of work to get it looking great again but after you've sanded it all down and re-varnished it, it'll look stunning.
If you take up the carpet and the flooring is in bad condition, you can use a wood effect flooring instead.
You can get some great vinyl floors at Carpet One that are cheap and easy to install and they'll give you a great wood aesthetic that's just as good as the real thing.
Wall Panels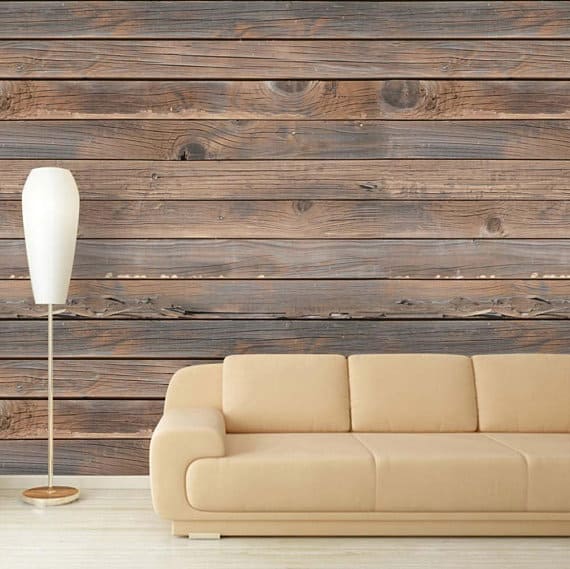 Exposed brick walls are a big favourite in rustic interiors but they're a bit of a pain to do. Wooden wall panels are a great alternative that's easier and cheaper to do.
One of the best ways to do it on the cheap and give it a really great authentic look is to use reclaimed wood.
Finding loads of different bits and bobs and making a patchwork out of them creates an incredible feature wall that makes your home unique. Just arrange them into a design and then screw them into the wall, it's as simple as that.
You can even buy self-adhesive wallpaper that has a gorgeous wood panel effect.
Furniture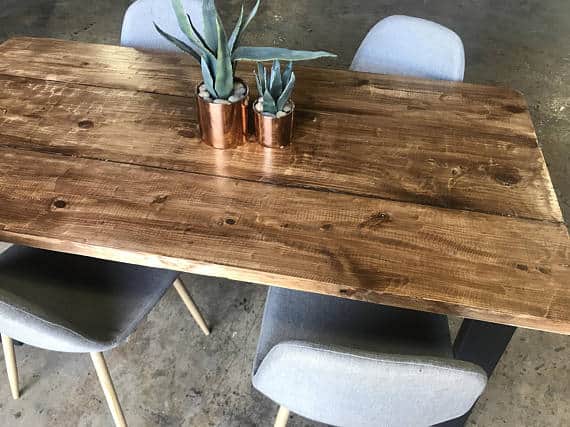 Furniture is another simple way to introduce wood into the home but you've got to make sure that you're getting quality stuff.
If you buy cheap chipboard furniture, it'll start to wear after a while and it won't look good. You need to be buying solid wood furniture that will last.
The only problem with that is that it can get pretty expensive but there is a way around that.
The beauty of wooden furniture is that it's fairly easy to restore, so if you get some cheap stuff second-hand and just refinish it, it'll look as good as new.
If you want to go for a really rustic look, you can even look at making your own furniture out of old wooden pallets.
Even if you're not great with DIY, there are some easy templates online for making some great furniture. If you're trying to decorate on a budget this is a great idea because you can usually get some pallets for free from shops that aren't using them anymore.
If you introduce wood into your home using these tips, you'll create a timeless aesthetic that won't go out of style.