Choosing bohemian style decor in your home is a great way to express your individuality & creativity and the best part is… boho style decor is best achieved through handmade & quirky accessories that won't cost you a load of money.
What Even is Bohemian Style Decor?
In France, the word Bohemian, spelled Bohémien, means Gypsy.
Therefore, bohemian style decor is famous for its creativity and free-spirited style that brings together both the old and the new and an eclectic mix of beautiful colors, patterns, and prints.
Bohemian style decor is unstructured and free-flowing, which makes for a very cozy, relaxing and not to mention an interesting environment that exudes charm.
Haven't got time to read this now? Click here to pin it for later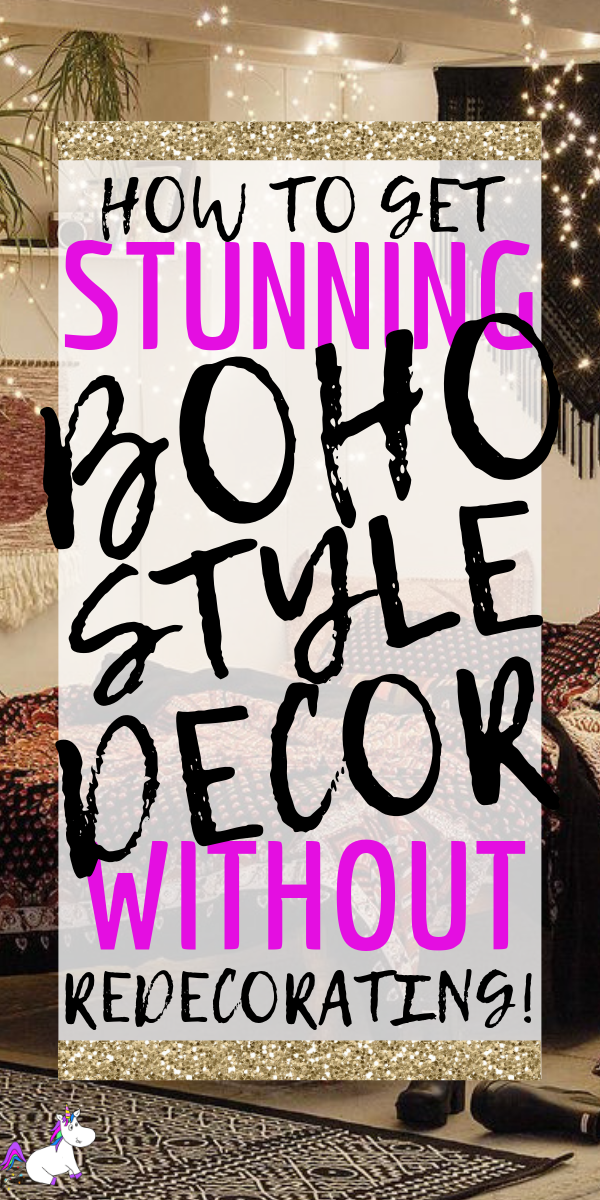 This post may contain affiliate links. See my full disclosure here for more info.
How To Get Stunning Boho-Style Decor in Your Home
There are so many great decorating guides on how to achieve boho style decor… but really, the best way to give your home chic boho style is to simply buy what you LOVE.
There are no rules with bohemian decor, it is best done as a representation of you and your style…
So if you go with what you love, you can't go wrong.
As a starting point, adding fairy lights to your rooms is a super easy and cost-effective way to bring cozy, boho-style into your home without having to spend loads of money.
I have these stunning lights in my home and they are beyond magical!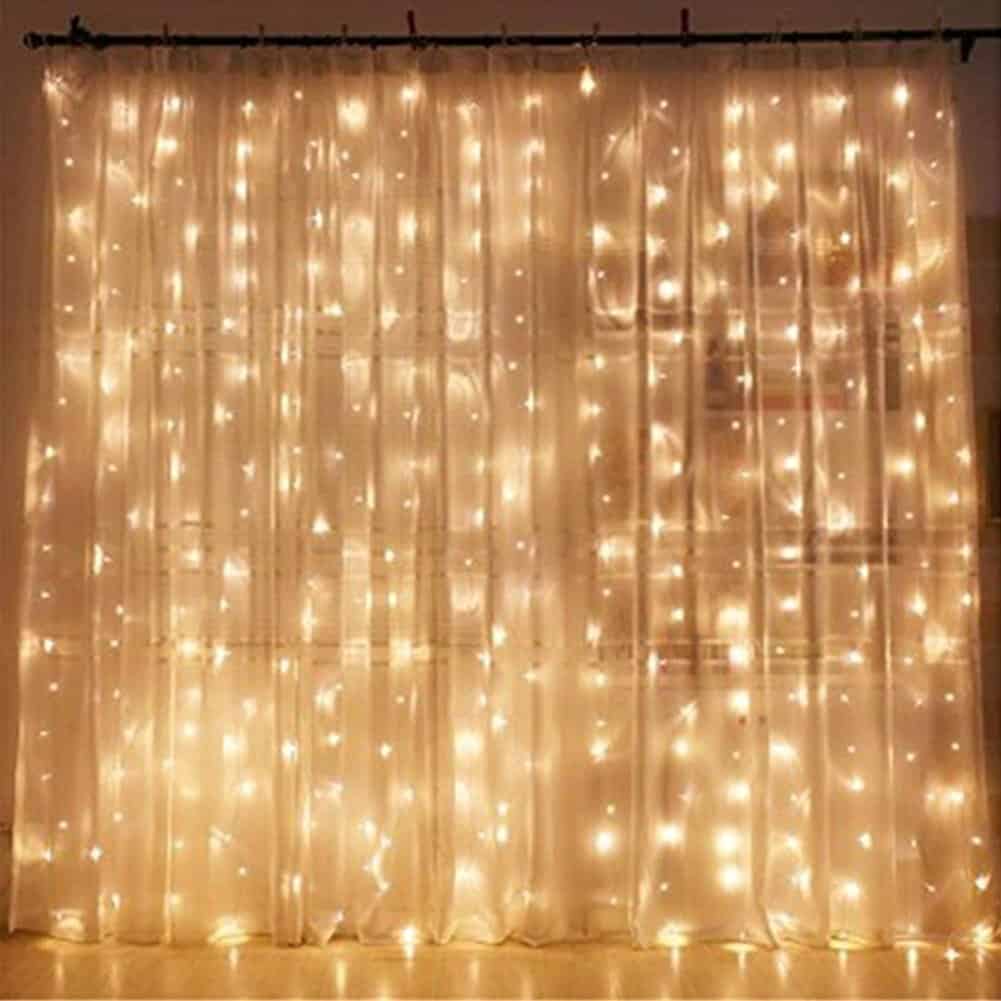 Bohemian Style Decor Must-Haves
Although boho style allows for a whole load of freedom, there are a few things you can do to give your home an instant boho touch that doesn't involve any decorating.
I have come up with a quick list for you so you can get started with bohemian style decor right away…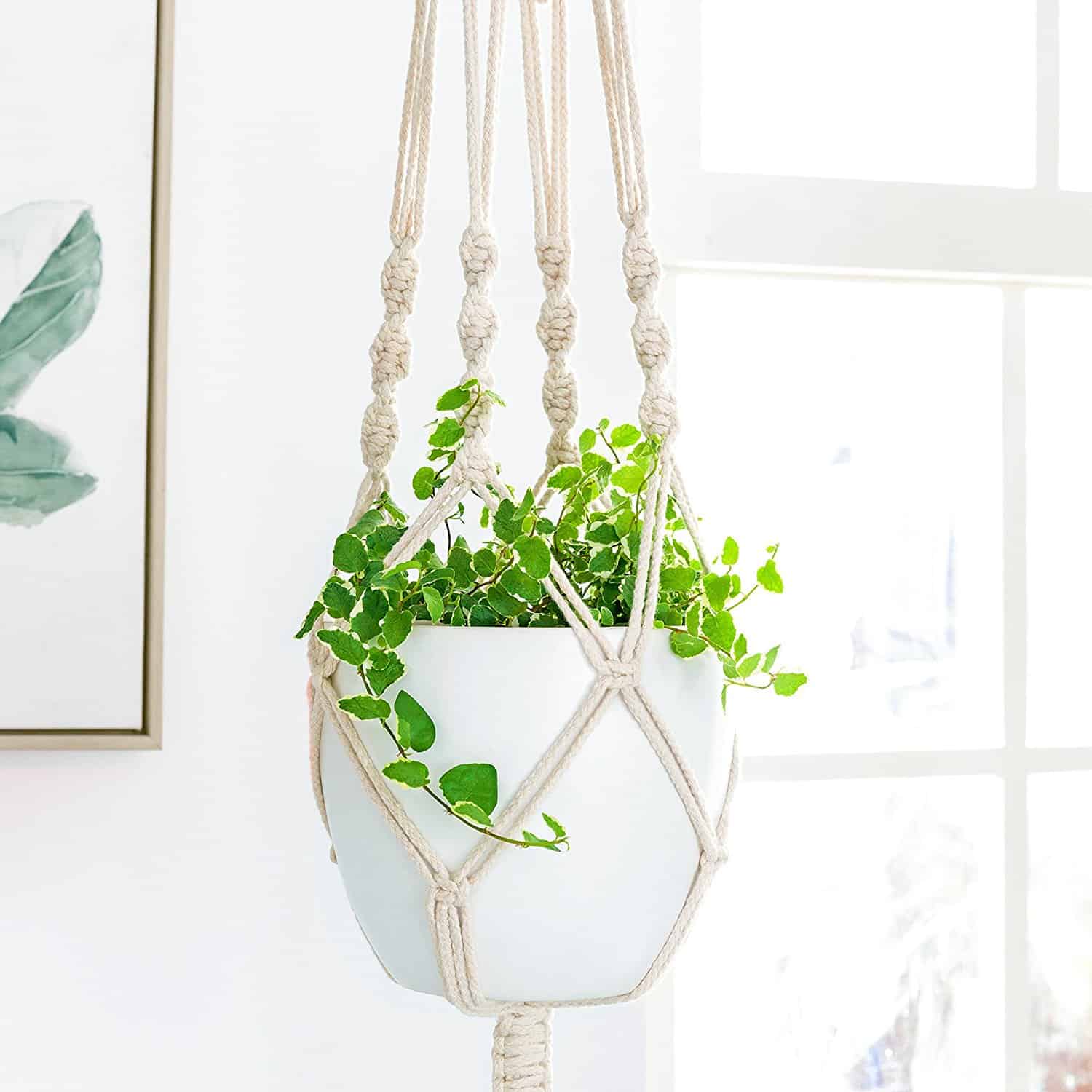 Best Bohemian Style Decor Stores
Shopping for bohemian style products is not easily done on the high street. After all, Bohemian style is all about unconventionality and being unique, not something for the masses.
The BEST place to source your bohemian items is on Etsy. This is truly my favorite place to shop for gorgeous, high-quality items at cheap prices that really fit with my boho style.
TK Maxx and Urban Outfitters also offer an amazing collection of unique bohemian items that are pretty much irresistible to us bohemian girlies!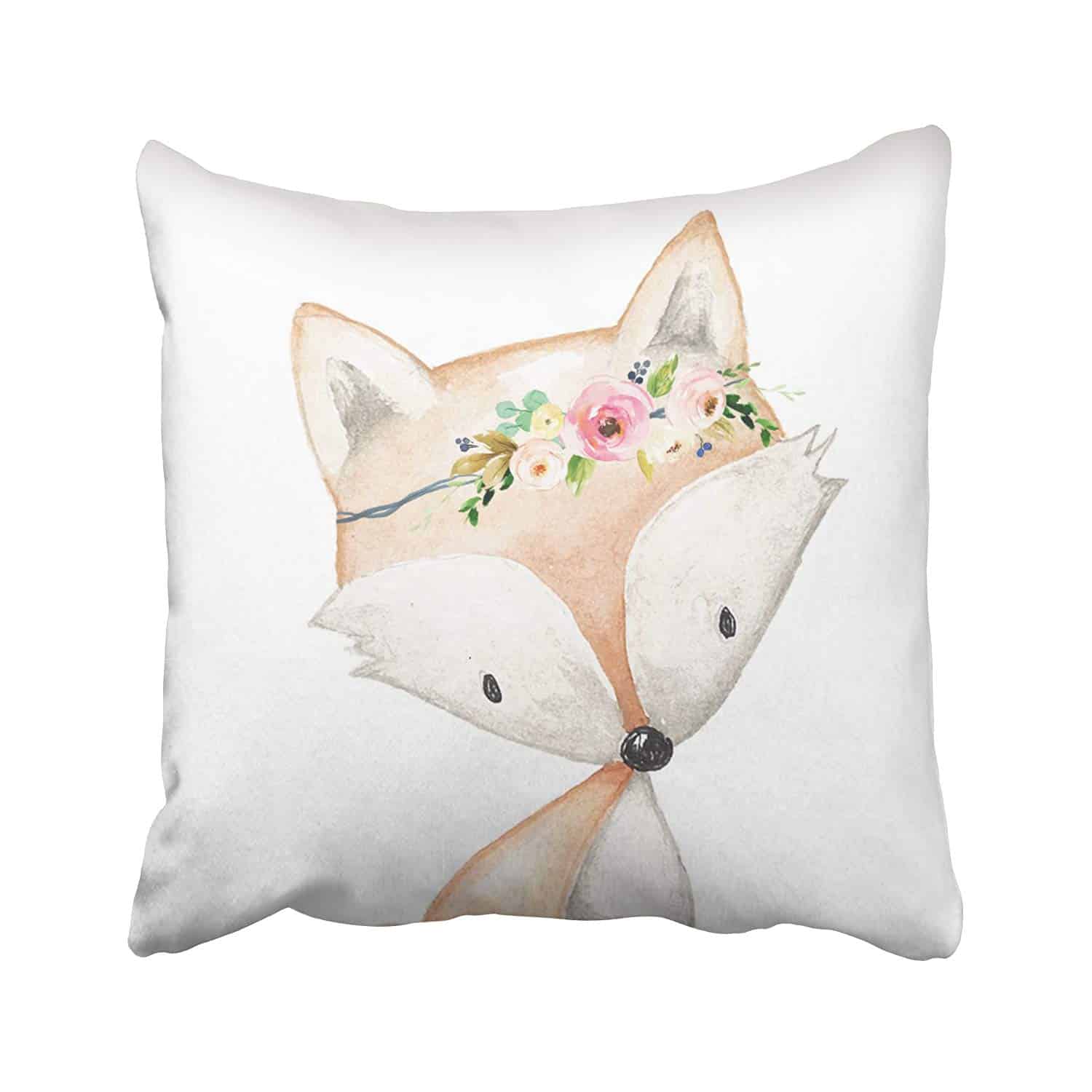 Bohemian Style Decor Inspiration
With all the bohemian projects I have in mind for my home, I've (naturally) been looking for inspiration on Pinterest where there are so many ideas to inspire.
If you're anything like me, then you will have spent a long time ooh-ing and ahh-ing over the many gorgeous boho-style rooms on Pinterest… am I right?
But don't just ooh and ahh at these beautiful rooms, get them for yourself and fall in love with your own home.
If you need a little more help on getting started with a boho-chic home, I have found 3 of the most gorgeous rooms that will help give you all the inspiration you need to get bohemian style decor in your home… without redecorating!
Let's go…
Related Reading
---
1. Light & Spacious Boho-Style Room With Natural Elements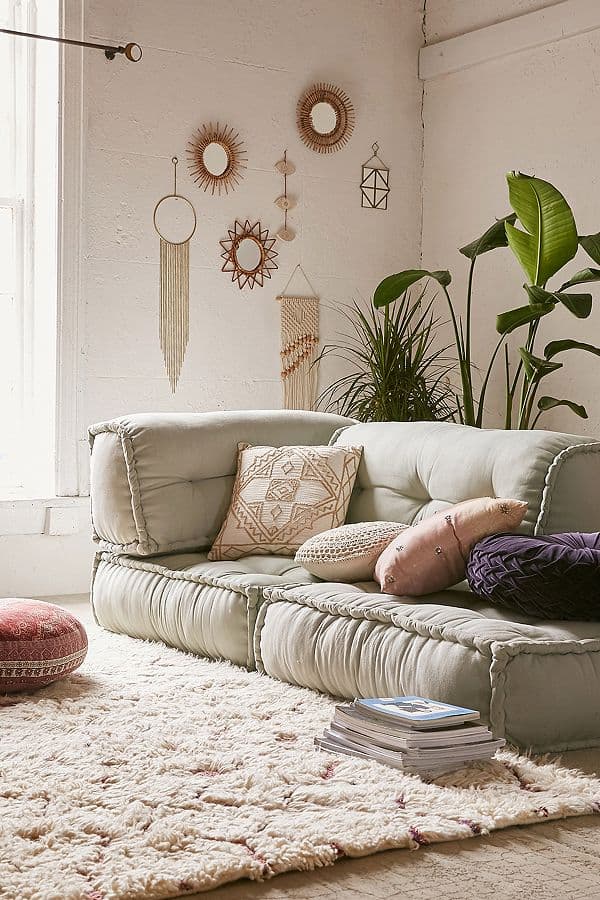 I love everything about this bohemian style room! It's bright and spacious and yet really cozy too.
The natural elements of the bohemian wall hangings and plants, mixed with the bright eclectic mix of colorful cushions, give this room that beautiful boho touch.
The floor cushion is a little haute bohème but looks so comfy and inviting!
Love this room? You Can Shop the look…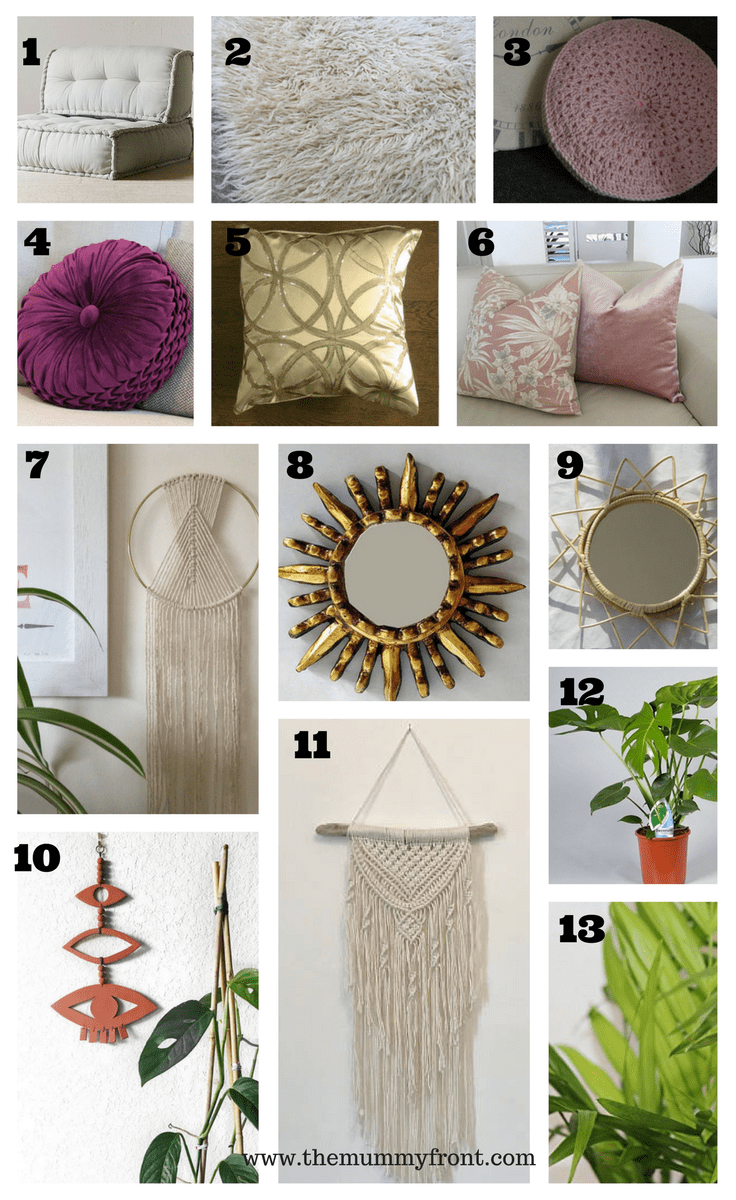 ---
2. Gorgeous, Warm & Cosy Boho-Style Bedroom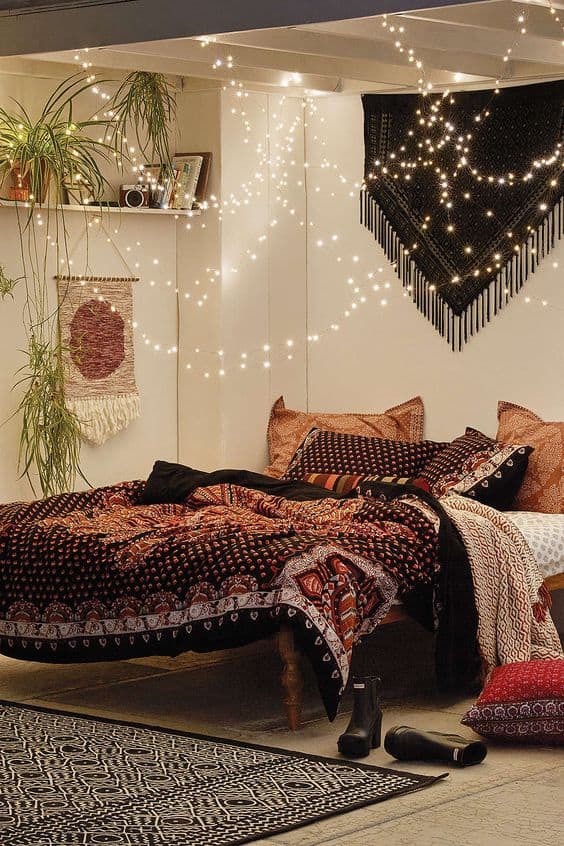 This room is a boho girl heaven! With the dark, natural color scheme and the beautiful lights hanging from the ceiling, this room looks warm, cozy and oh-so-inviting… a room where any bohemian girl would love to relax!
Love this room? You Can Shop the look…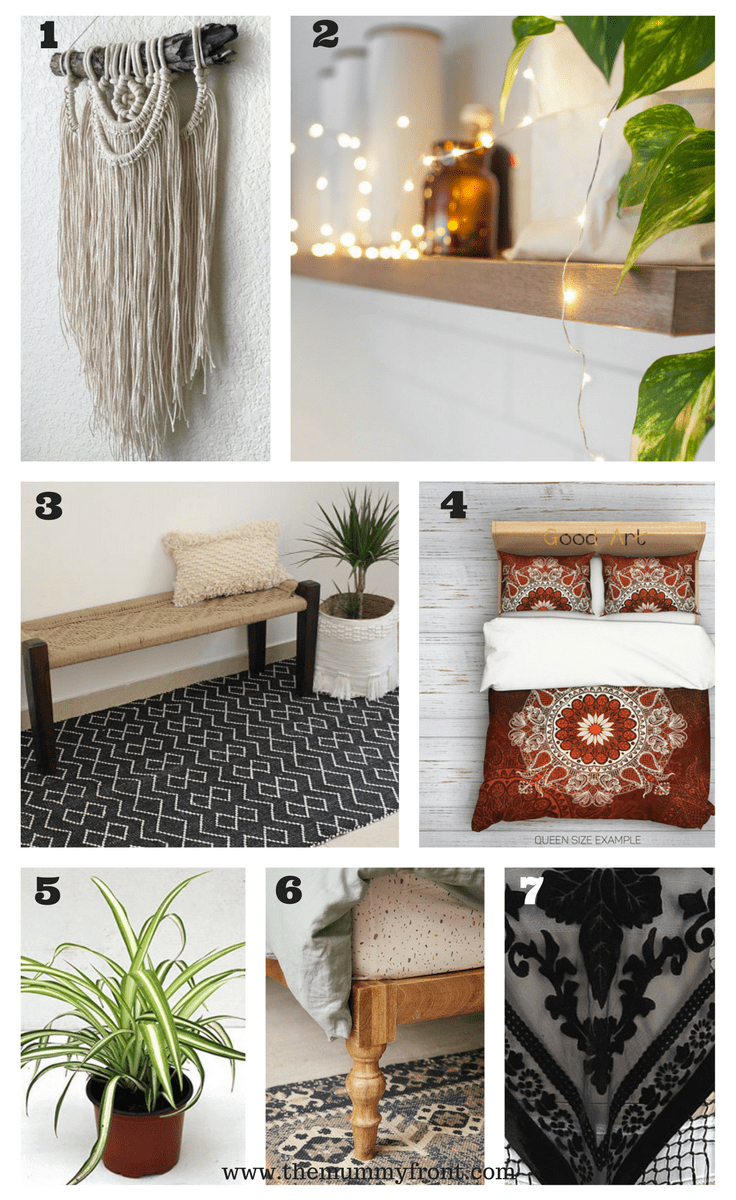 ---
3. A whimsical & magical boho chic room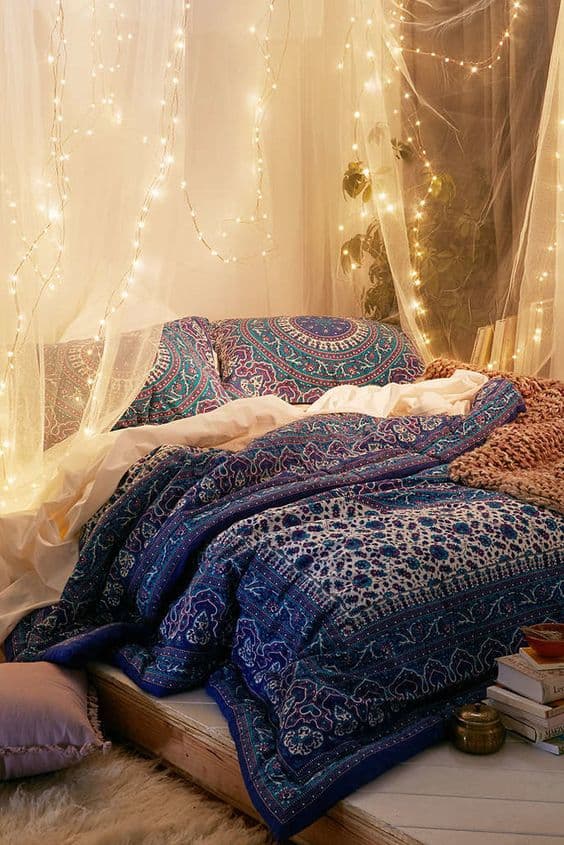 This bohemian style room is absolutely STUNNING!
Canopies are a common feature in bohemian style rooms and the beauty of it speaks for itself.
Paired with fairy lights, the tulle canopy makes for a gorgeous magical effect that every bohemian girl will love.
You can buy tulle fabric like this one here as a cost-effective way to create a gorgeous canopy over your own bed!
Love This Room? You Can Shop The Look…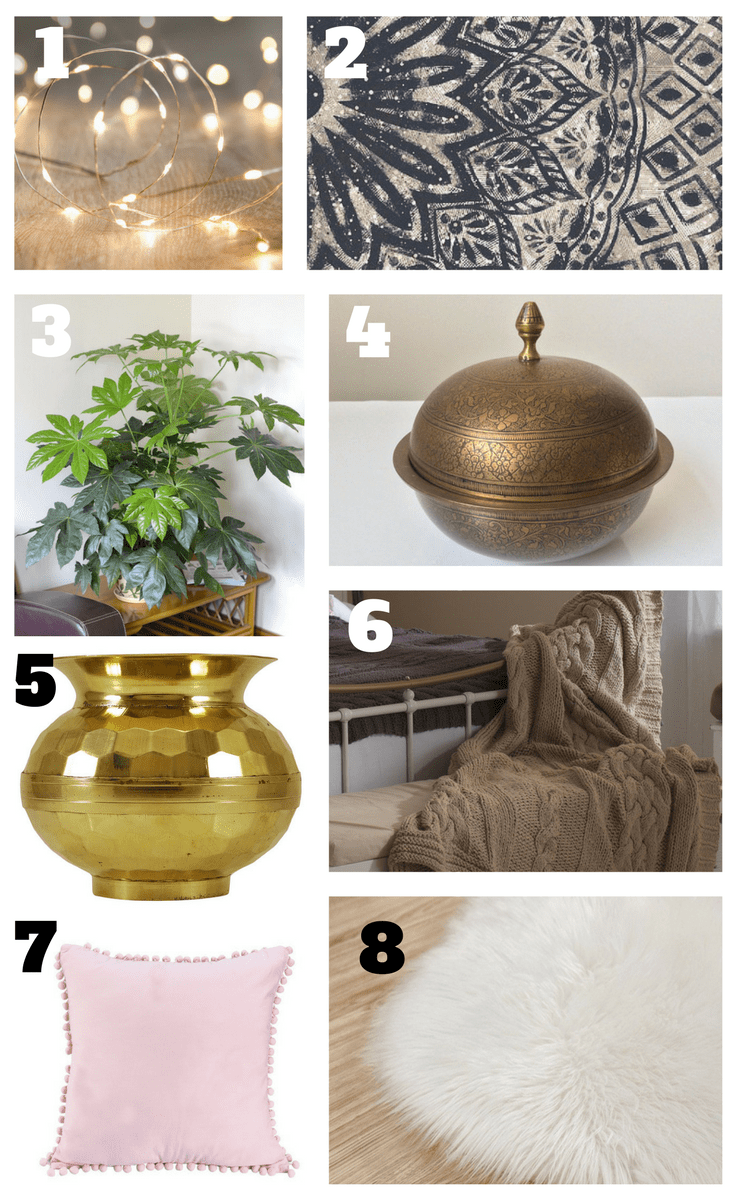 ---
Before You Go…
I hope you've enjoyed these gorgeous bohemian styled rooms as much as I have and have found some boho chic inspiration for your own home too.
As you can see, bohemian home decor doesn't have to be expensive or difficult to achieve in your own home.
[mailmunch-form id="648895″]