These small bathroom decor ideas that you can DIY will give you all the inspiration you need to get your bathroom looking fabulous & on a small budget too!
When doing up a small space, it's a great idea to plan out everything you need to store in that space BEFORE you start undertaking the work.
For small bathrooms, you're going to want to make sure that you end up with a bathroom that is both stunning and functional!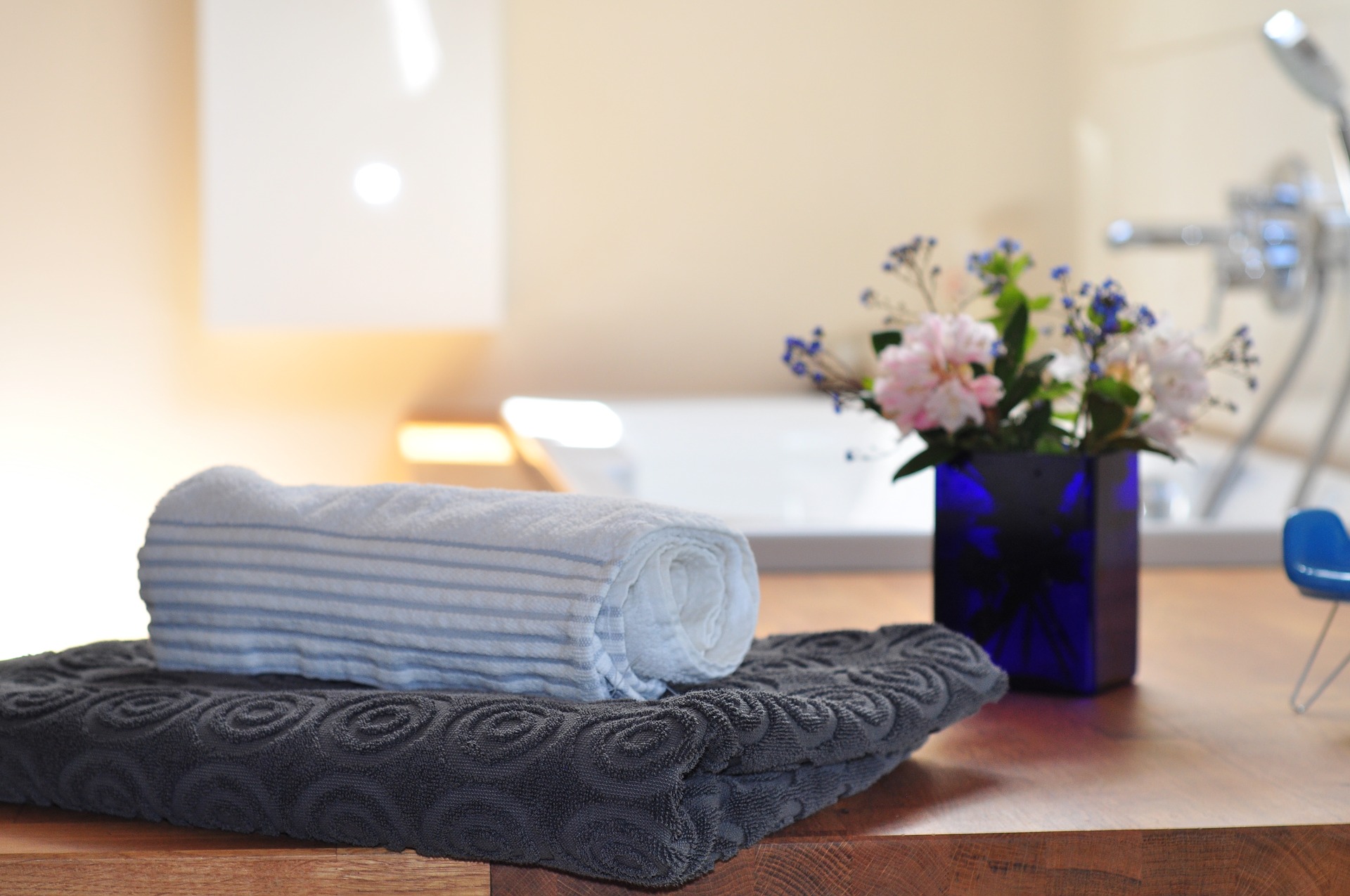 I love small, cozy bathrooms… You may feel as though you can't do much with a small bathroom, but let tell you there are SO many creative & fabulous bathroom decor ideas out there right now, that you're sure to find something awesome that will make you fall in love with your small space! Like using baskets fixed to the wall for storage or using a wine rack as a towel rack… you won't be short of ideas!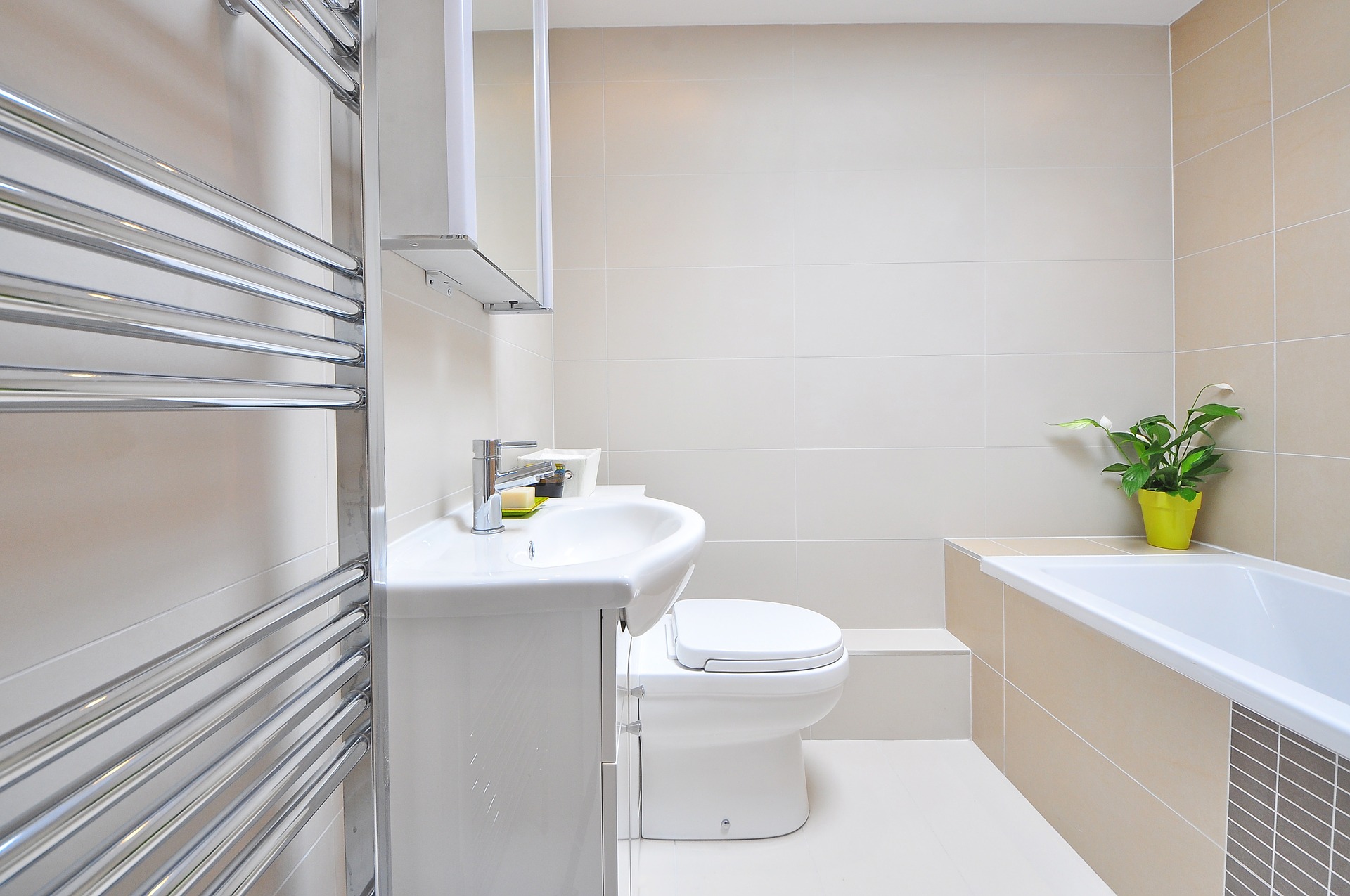 To help you get started, I've found some of the best bathroom DIY projects that will help you find solutions to all of your small bathroom problems!
Let's get to it…
P.S. Remember you can click here to quickly save these awesome DIY ideas to your Pinterest so you don't lose them!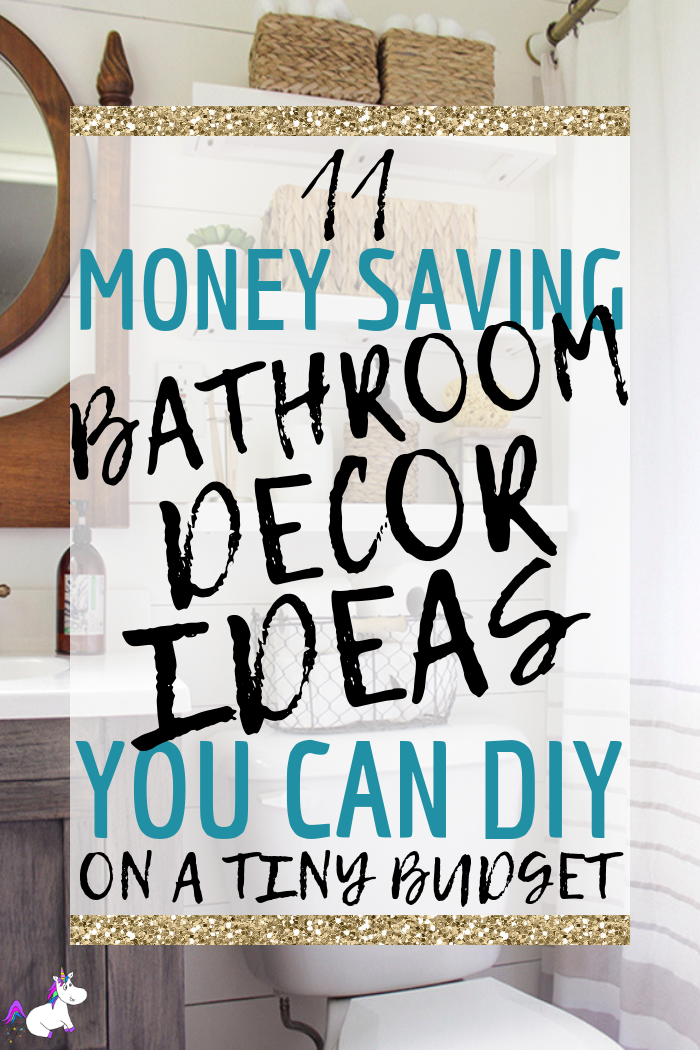 Small Bathroom Decor Ideas You Can DIY On A Really Small Budget
#1 Use curtain tie backs as towel hooks for a great rustic look…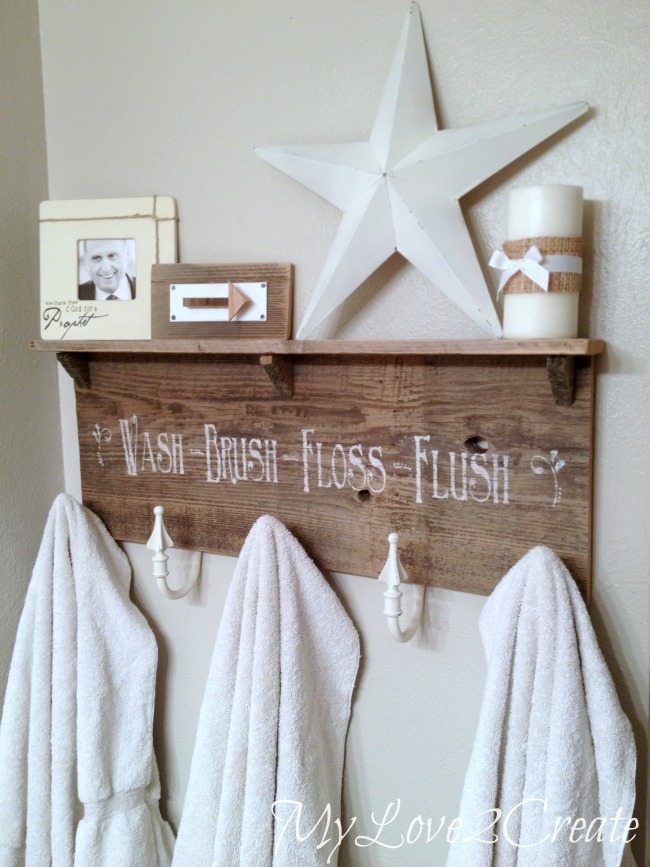 #2 Paint some mason jars as a budget-friendly way to organize your toiletries in style…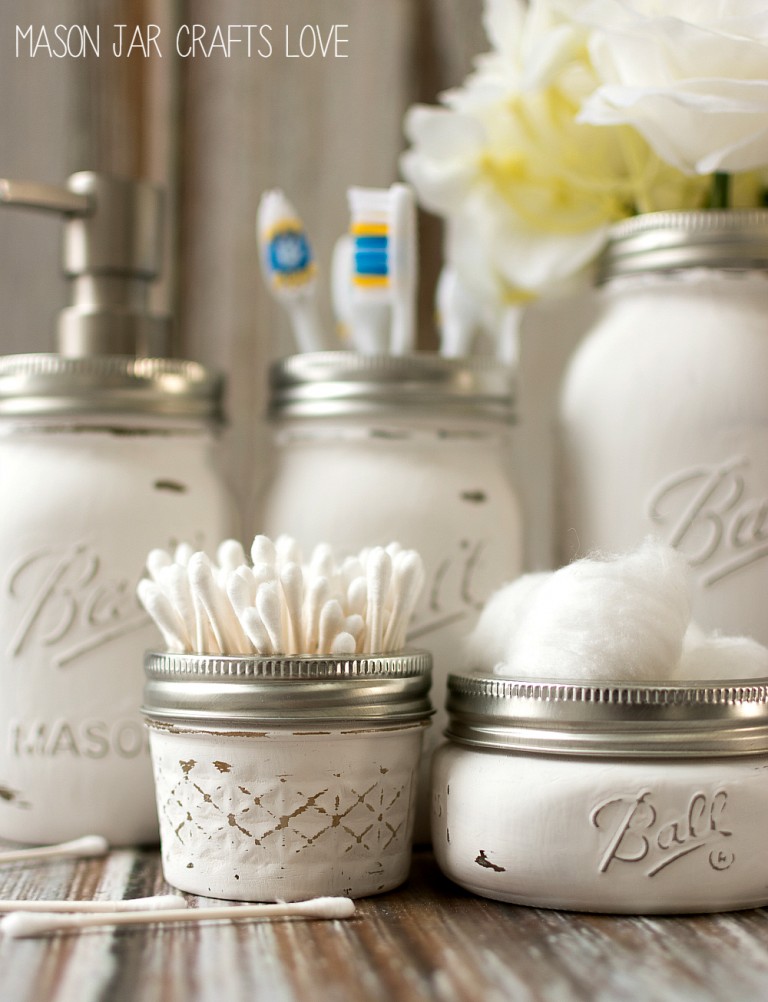 #3 Fix mason jars to a plank of wood for a functional & creative storage solution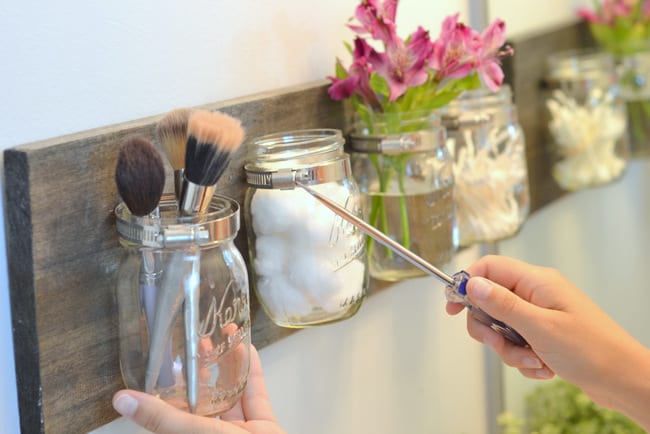 #4 Fix some baskets on the wall to use instead of shelves…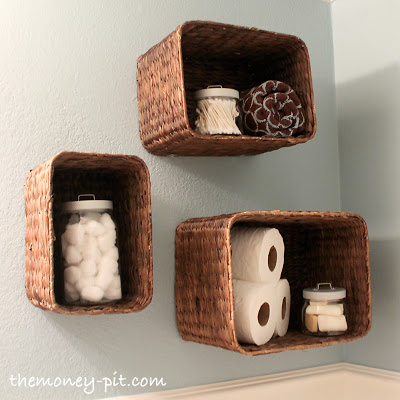 #5 An old magazine rack can make the perfect small bathroom storage caddy…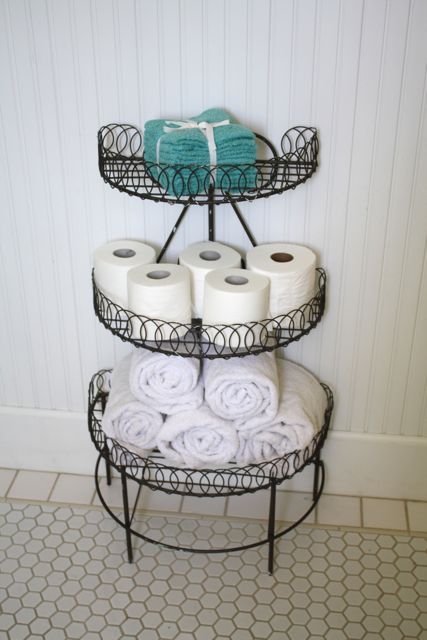 #6 Hide cleaning products on the inside of a cupboard with this clever bathroom organization hack…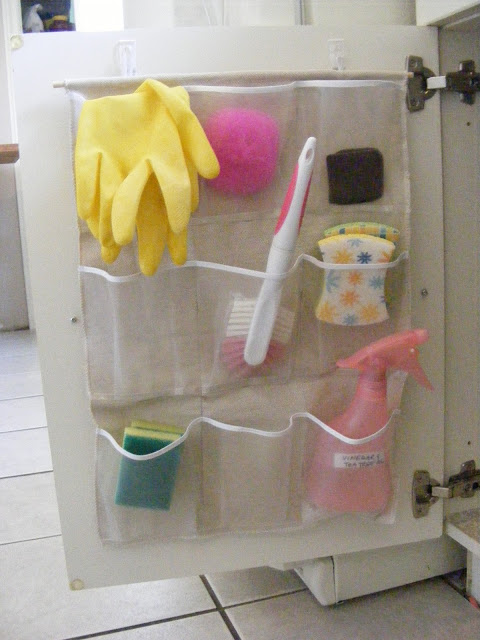 #7 Floating shelves look stunning & make use of all that vertical space at the same time…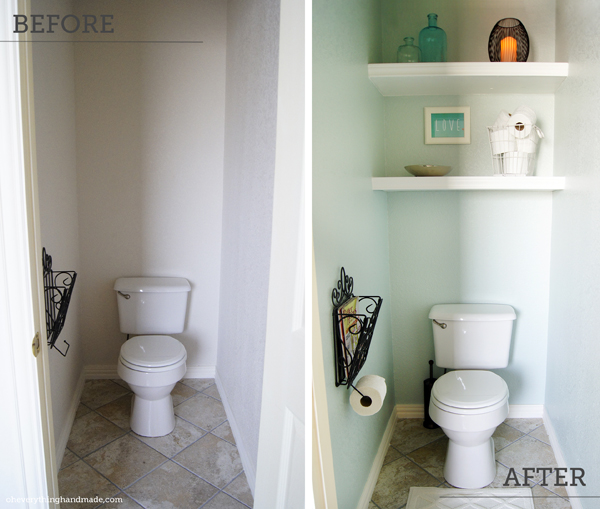 #8 Save space in your small bathroom by placing a shelf over a round mirror to create a sunrise mirror effect…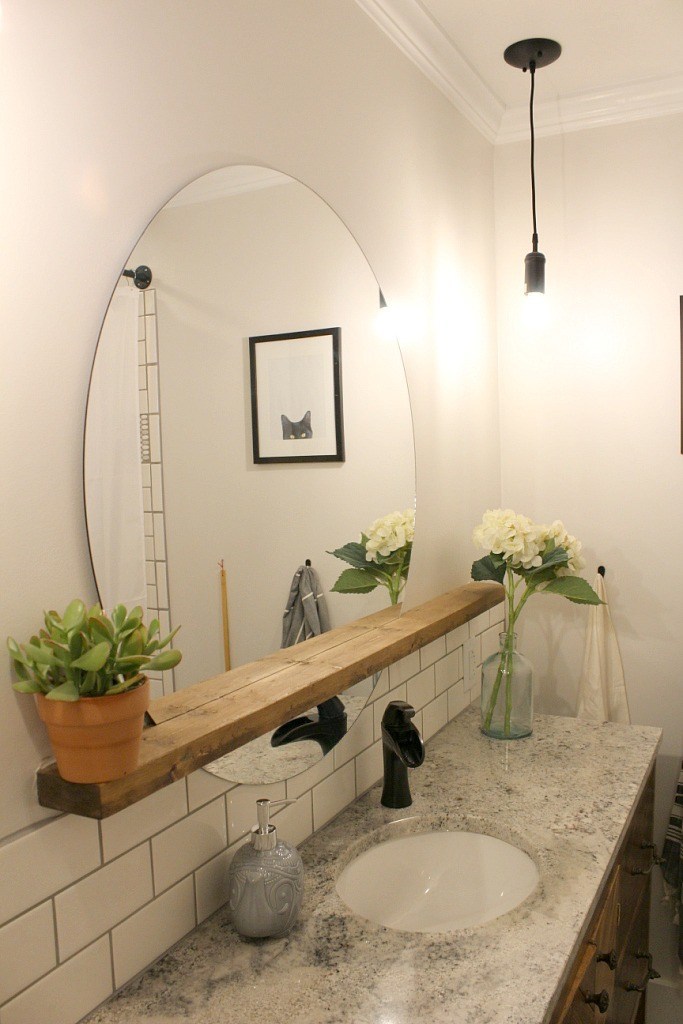 #9 Save money on storage baskets with this budget-friendly DIY project…

#10 These rustic-style shelves are super easy to build & will give you that much-needed extra storage space…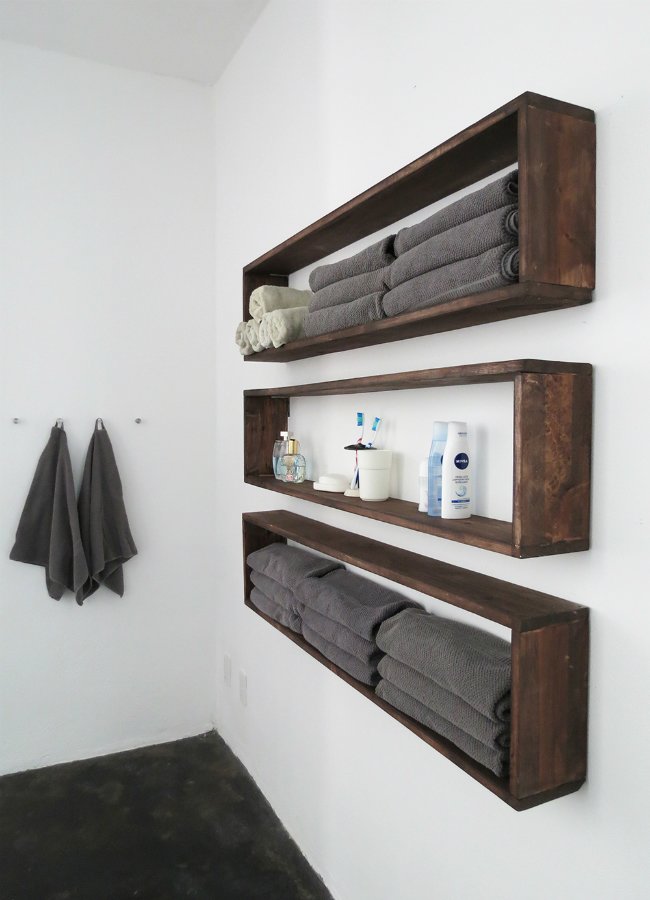 #11 Make this cute rustic style jewelry hanger to keep your jewelry off of the countertops & nicely organized…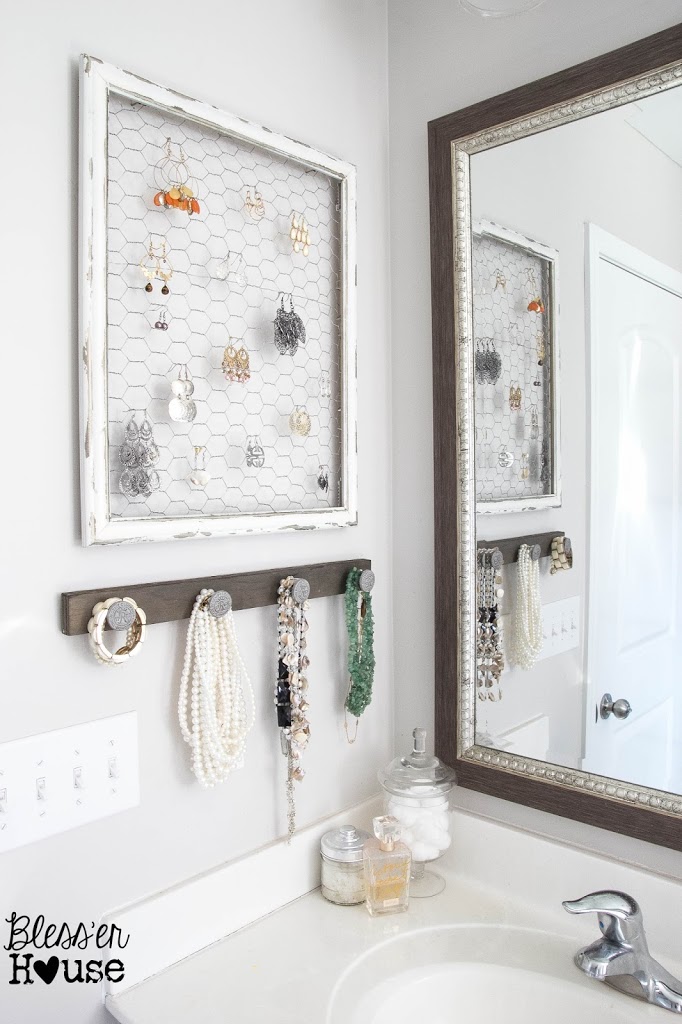 Before You Go...
I hope you've enjoyed these small bathroom decor ideas as much as I have and you've got some ideas & inspiration for your own bathroom!
Let's Keep in touch…
If you loved this post & don't want to miss out on more great home decor ideas on a budget, then be sure to click here to follow me on Pinterest as that's where I'm always sharing the latest & greatest ideas every day!