Whoever said DIY Halloween decorations were expensive or difficult to make…
Didn't have the right tutorials!
You see, one of the best things about Halloween decorations is that you can get away with minimal DIY skills & using cheap materials!
There's nothing I love more than decorating my home for Halloween!
It's so much fun to add spooky little accents like blood-soaked candles, scary pumpkins (and even pretty ones too) and zombie barricades that make the kids scream with delight!
Stunning DIY Halloween Decorations

(That Won't Break The Bank)
So as you all loved last years Halloween crafts so much, I decided to find you even more awesome DIY Halloween decorations so you can easily bring the spooky fun into your home again this year!
And the best part?
These Halloween decorations are all cheap & easy to do!
Yep!
There really is no need to overspend on Halloween decorations & the extra money you save can either be put aside for something else, or spent on some extra treats for your annual Halloween party!
So whether you're looking for a spooky Halloween wreath to greet your guests or a glittery pumpkin that requires no carving then read on…
You're going to love this collection of DIY Halloween decorations!
Let's do this!
P.S. Keep these awesome Halloween Decoration Ideas nice and safe by clicking here to quickly & easily save them to your Pinterest!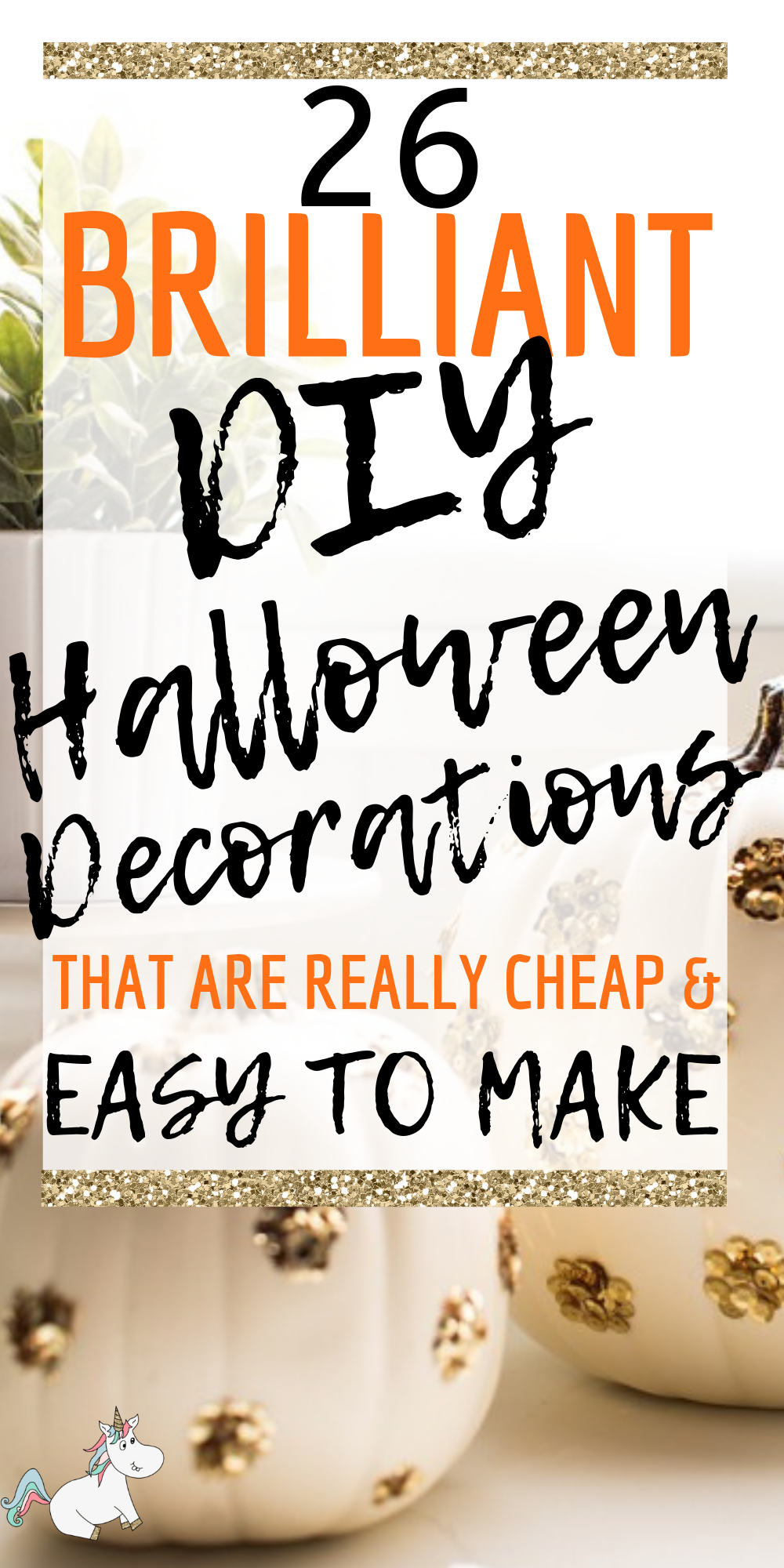 27 DIY Halloween Decorations

That Are Cheap And Easy To Make
#1

DIY Pompom Pumpkin Coasters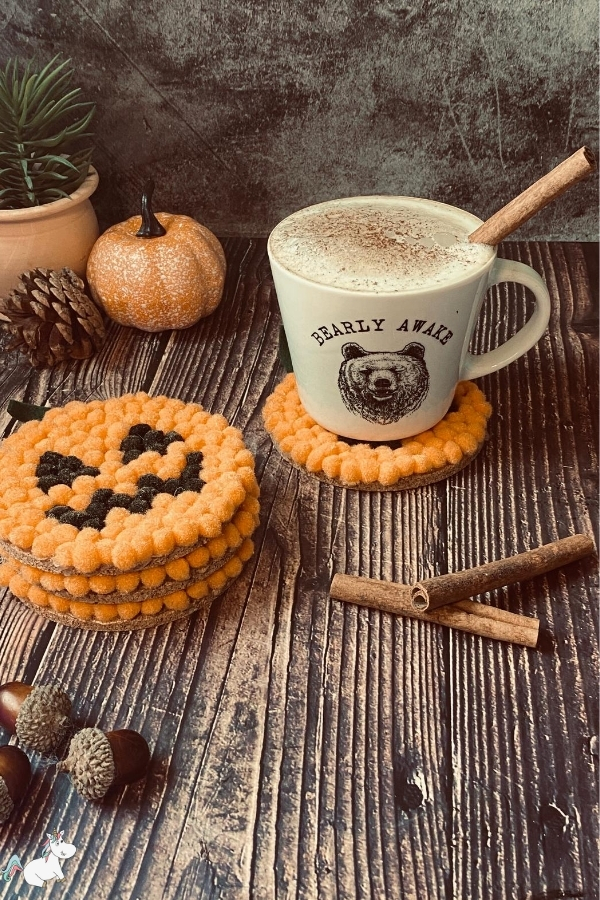 #2

DIY Halloween Door Mat + Front Porch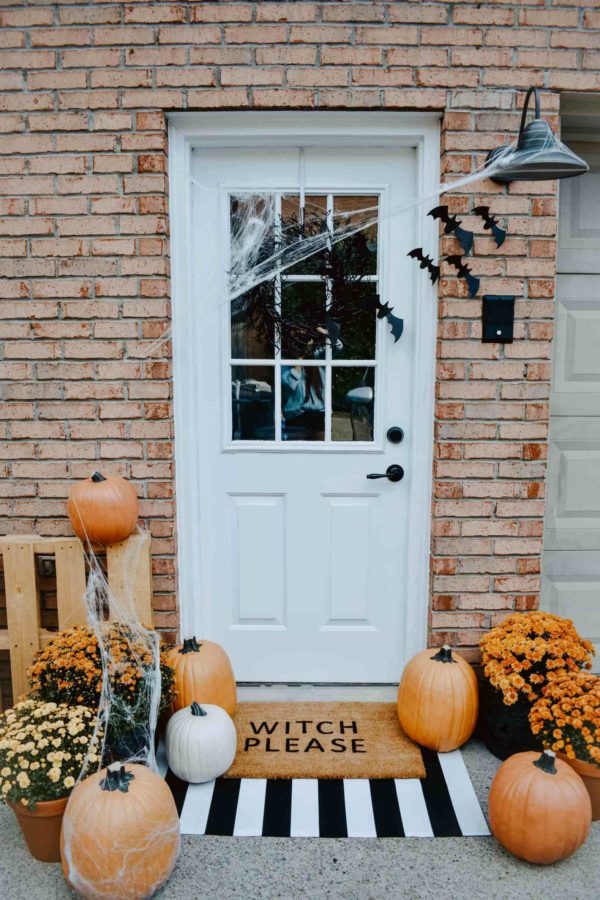 #3

Melted Crayon Pumpkin Craft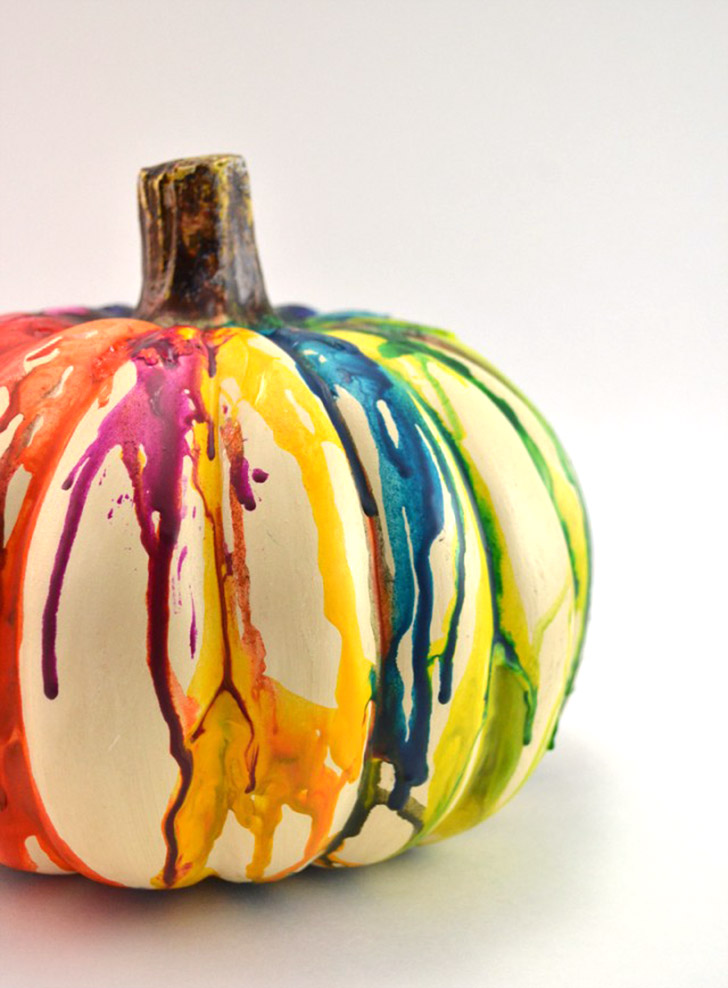 #4 Painted Pumpkin Idea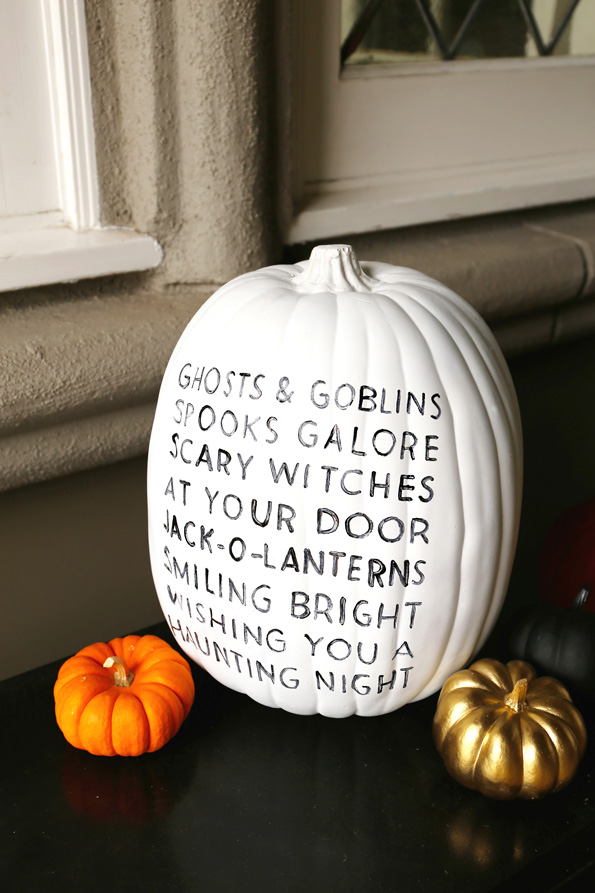 #5

DIY Pun-kins!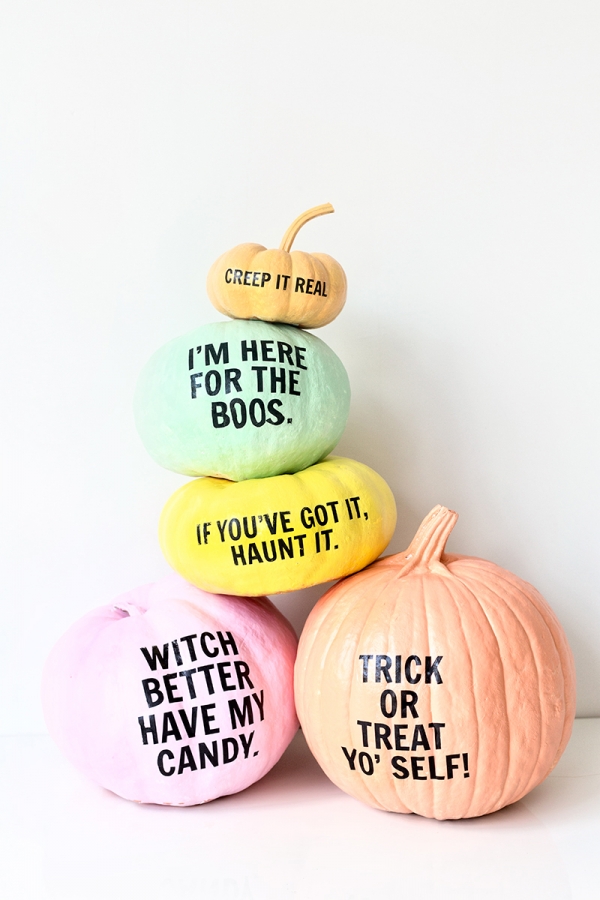 #6

How-to White Wash a Pumpkin + Add a Driftwood Stem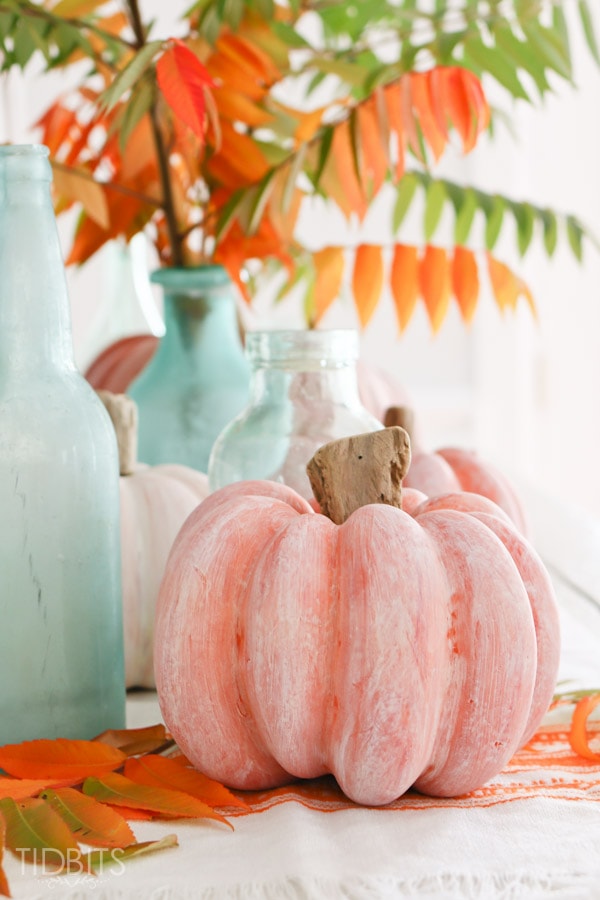 #7

Halloween Cart Display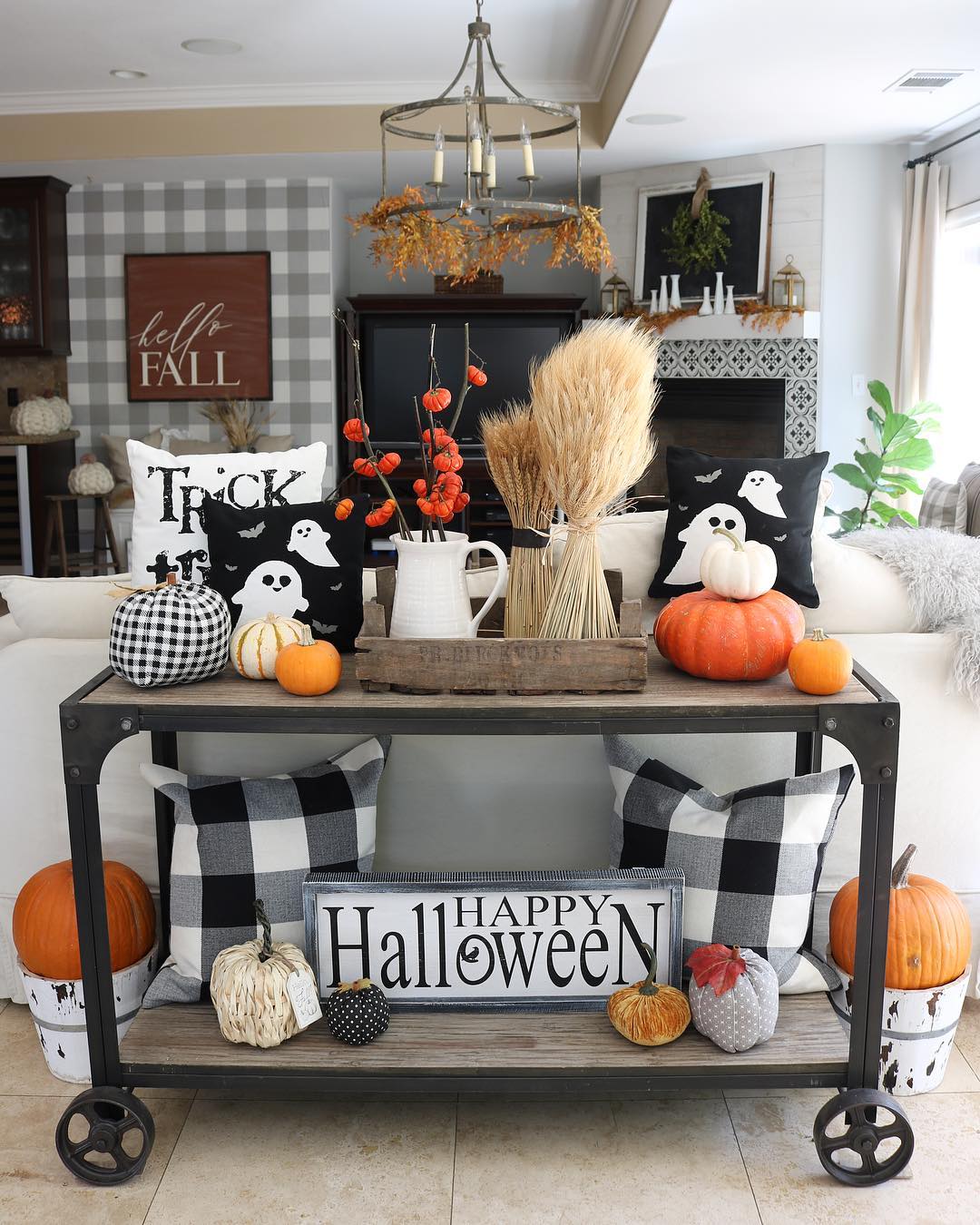 #8

DIY Halloween Tombstones from Upcycled Cereal Boxes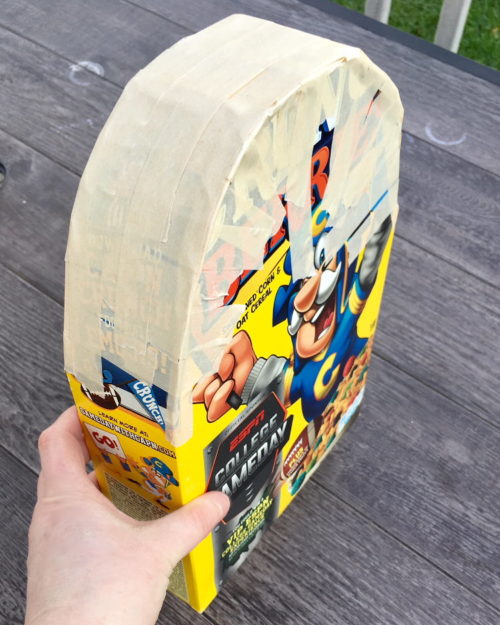 #9

Halloween Spider Light Centerpiece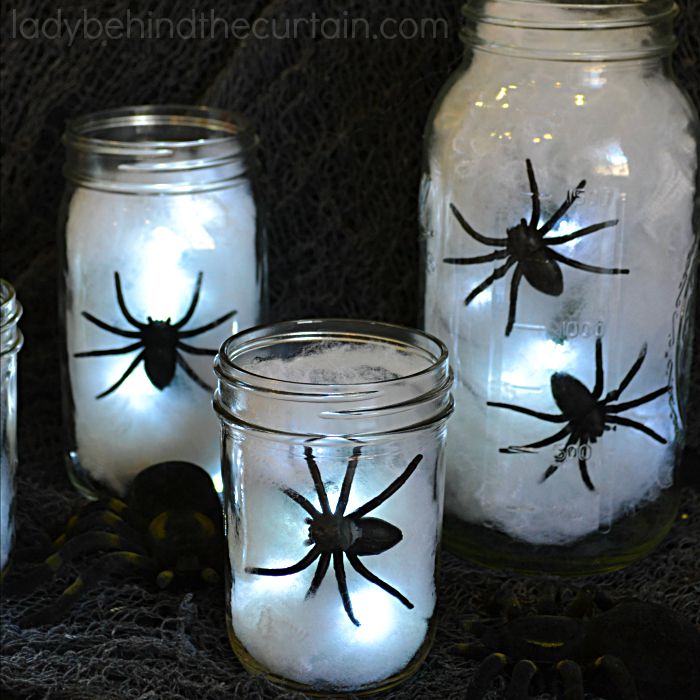 #10

DIY Sequin Polka Dot Pumpkin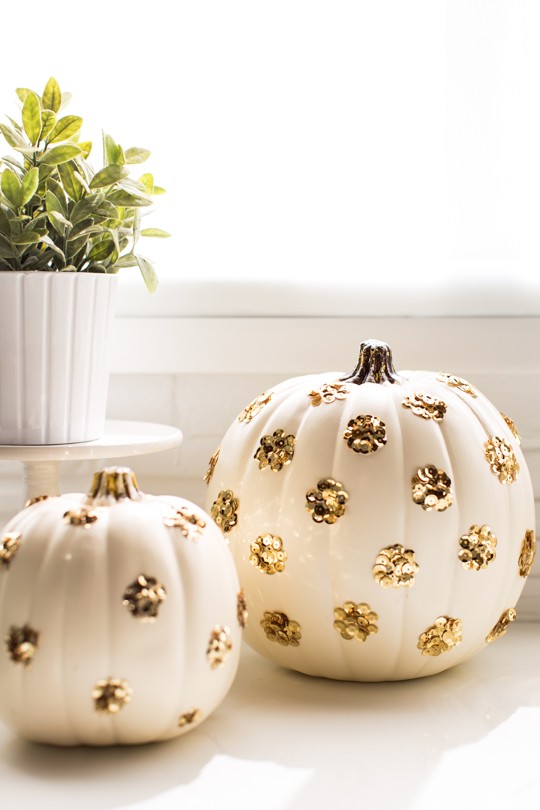 #11

Spooky Fireplace for Halloween!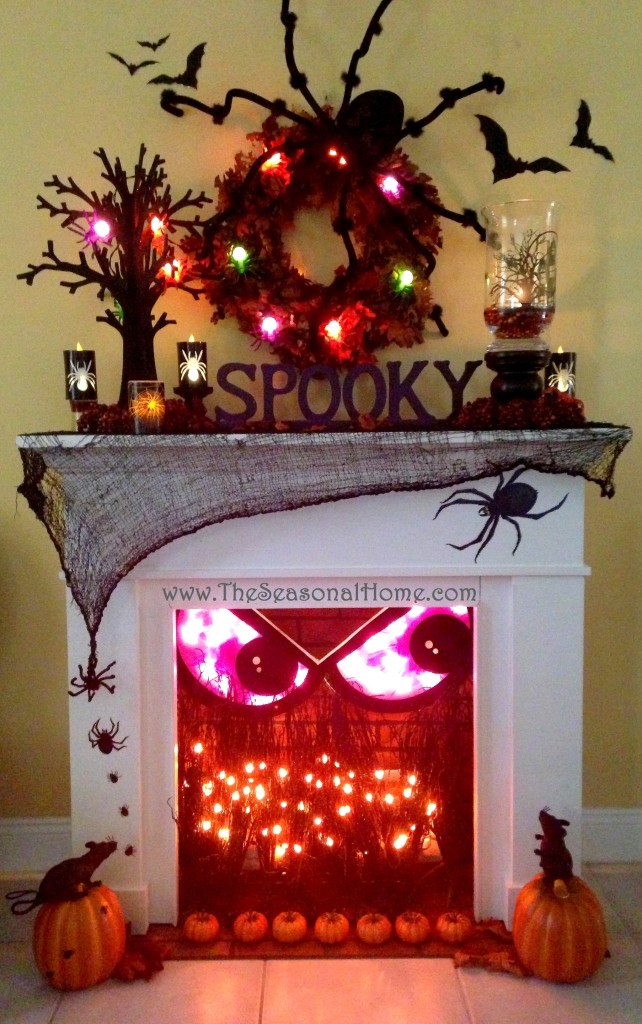 #12

Halloween Hallway Decor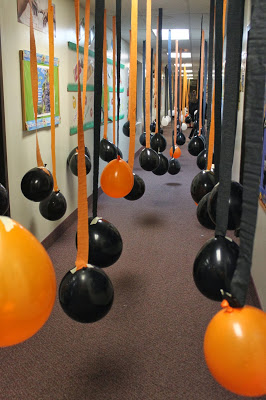 #13

Craft Pumpkin Candy Holders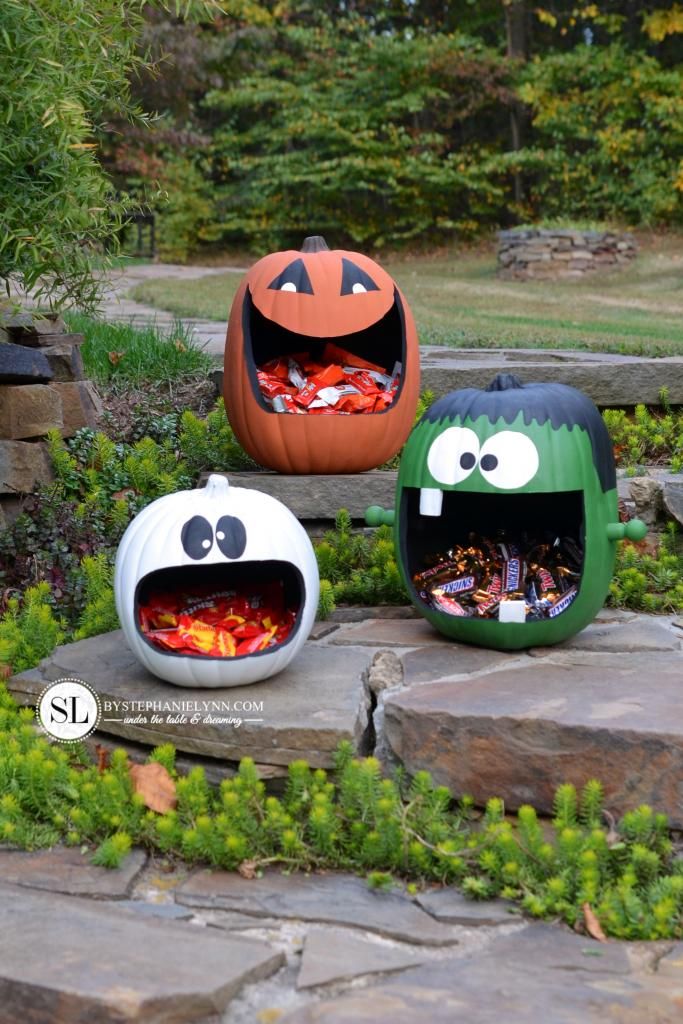 #14

Hanging Cage Halloween Prop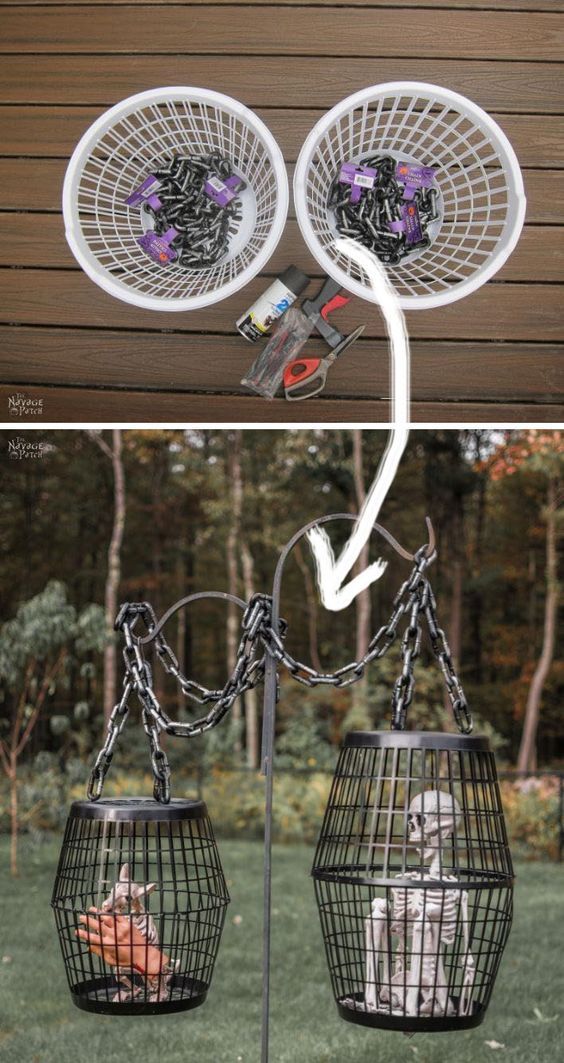 #15

Transitioning The Porch From Fall To Halloween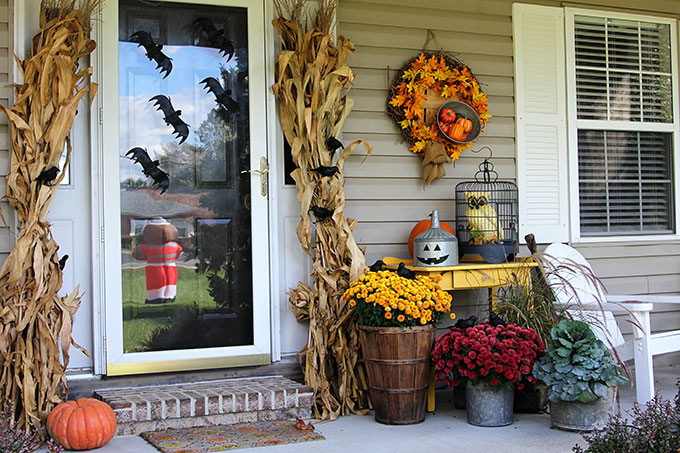 #16

Spooky Halloween Hallway Idea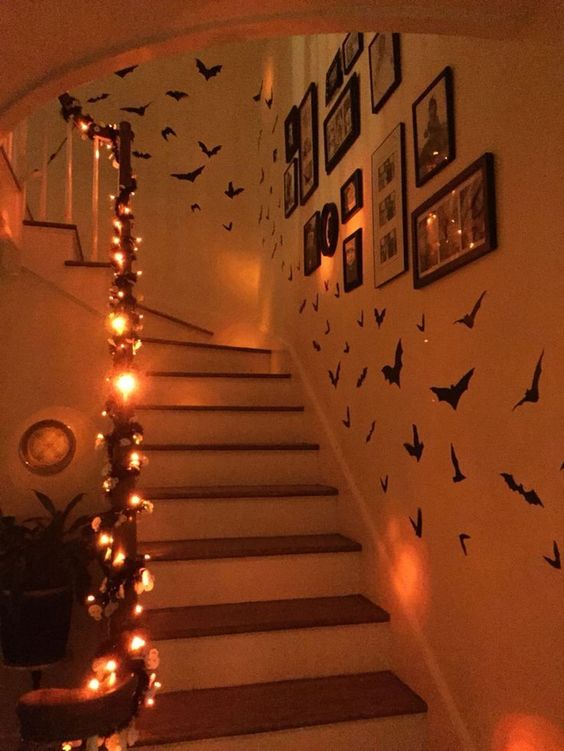 #17

Head in a Jar Prank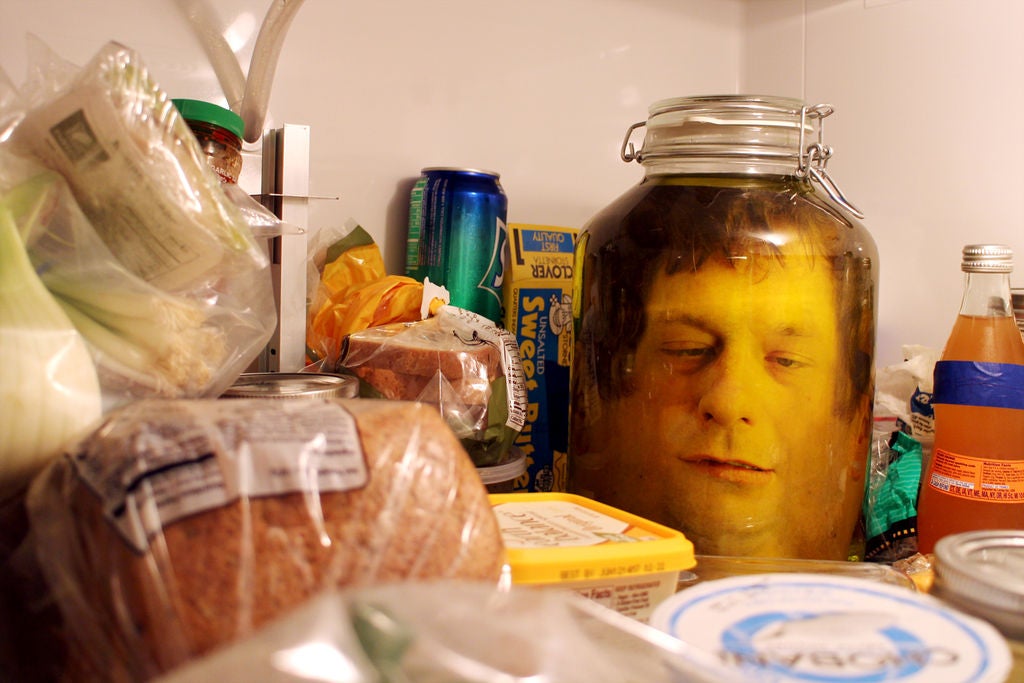 #18

Halloween Craft: DIY Stand-Alone Ghosts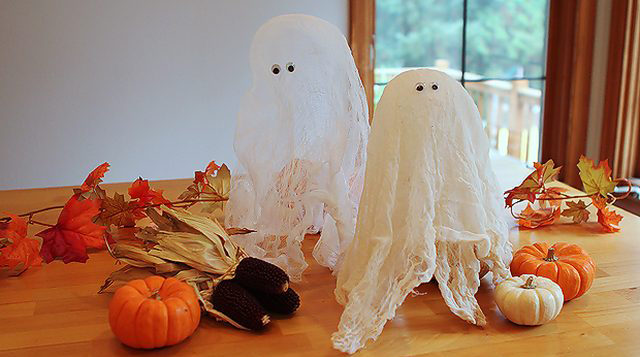 #19

Glowing Plastic Jack O' Lantern Totem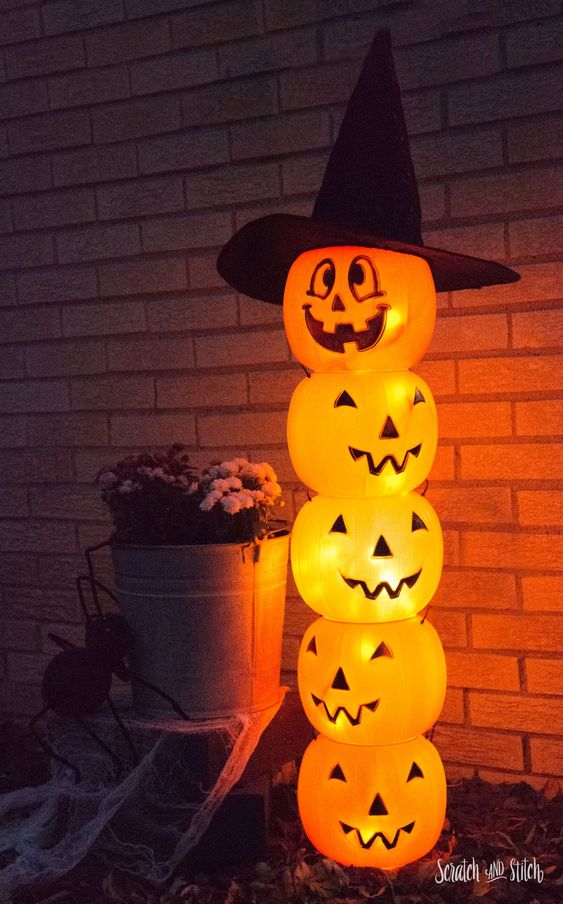 #20

Easy DIY Trash Bag Spiderwebs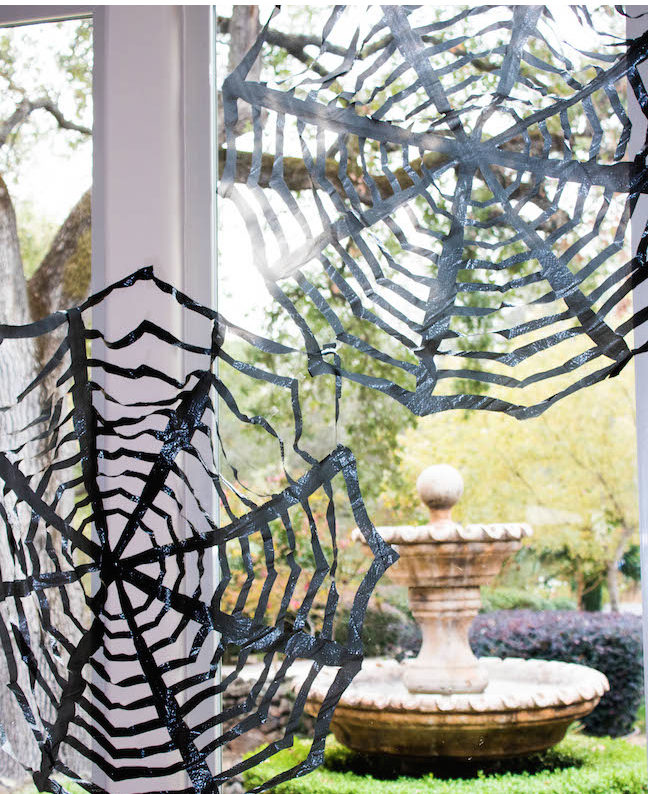 #21

Pumpkin Lanterns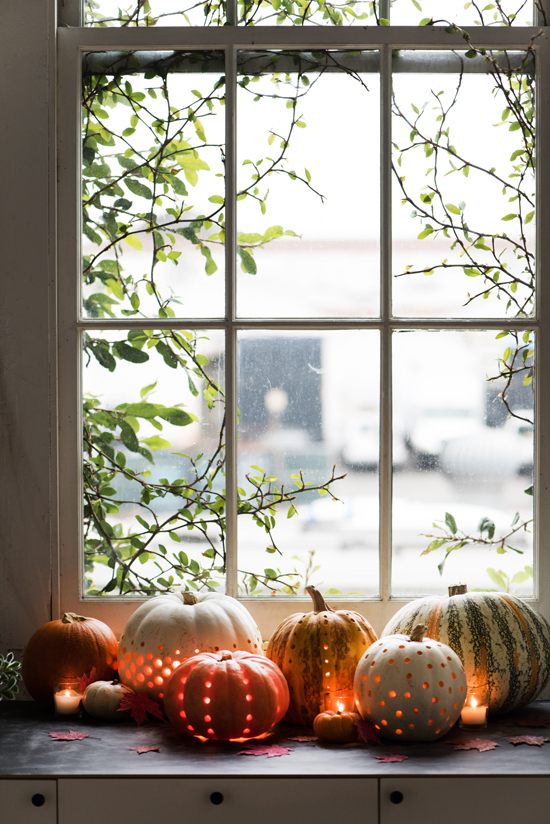 #22

DIY Halloween Lanterns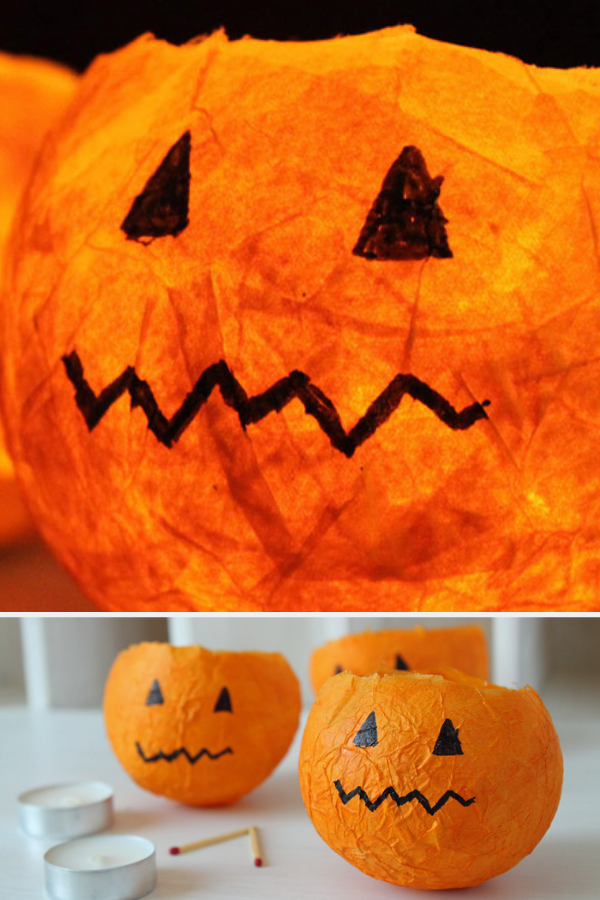 #23

DIY Bat Decoration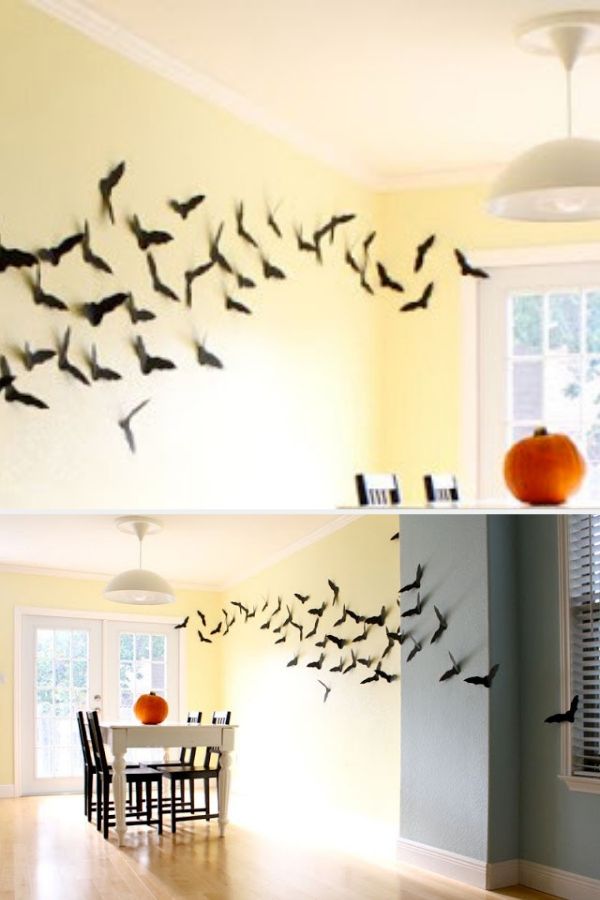 #24

Do It Yourself Bloody Handprint Window Clings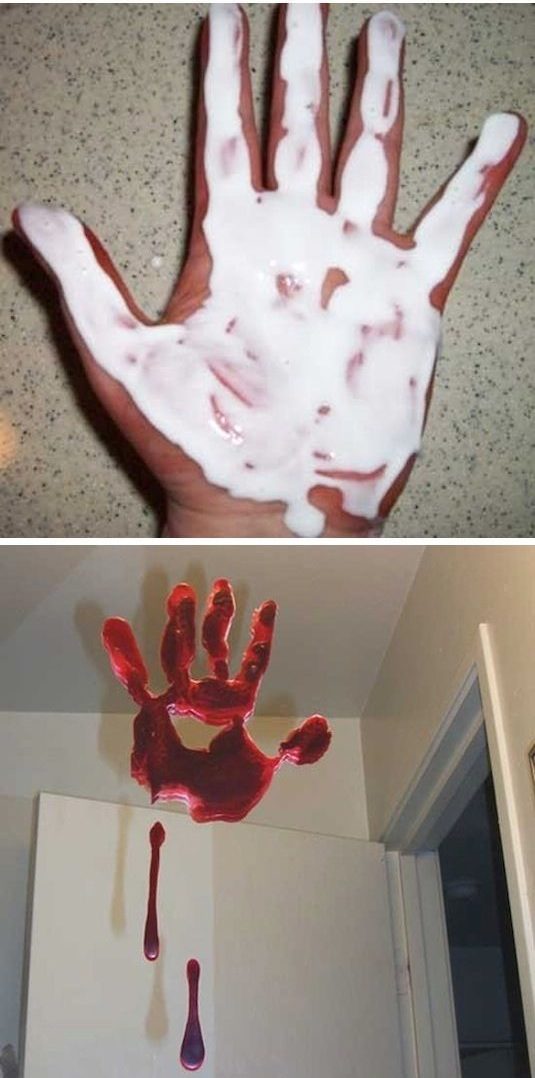 #25

Spooky Eyeball Wreath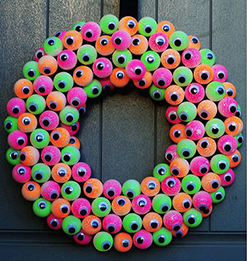 #26

DIY Zombie Barricade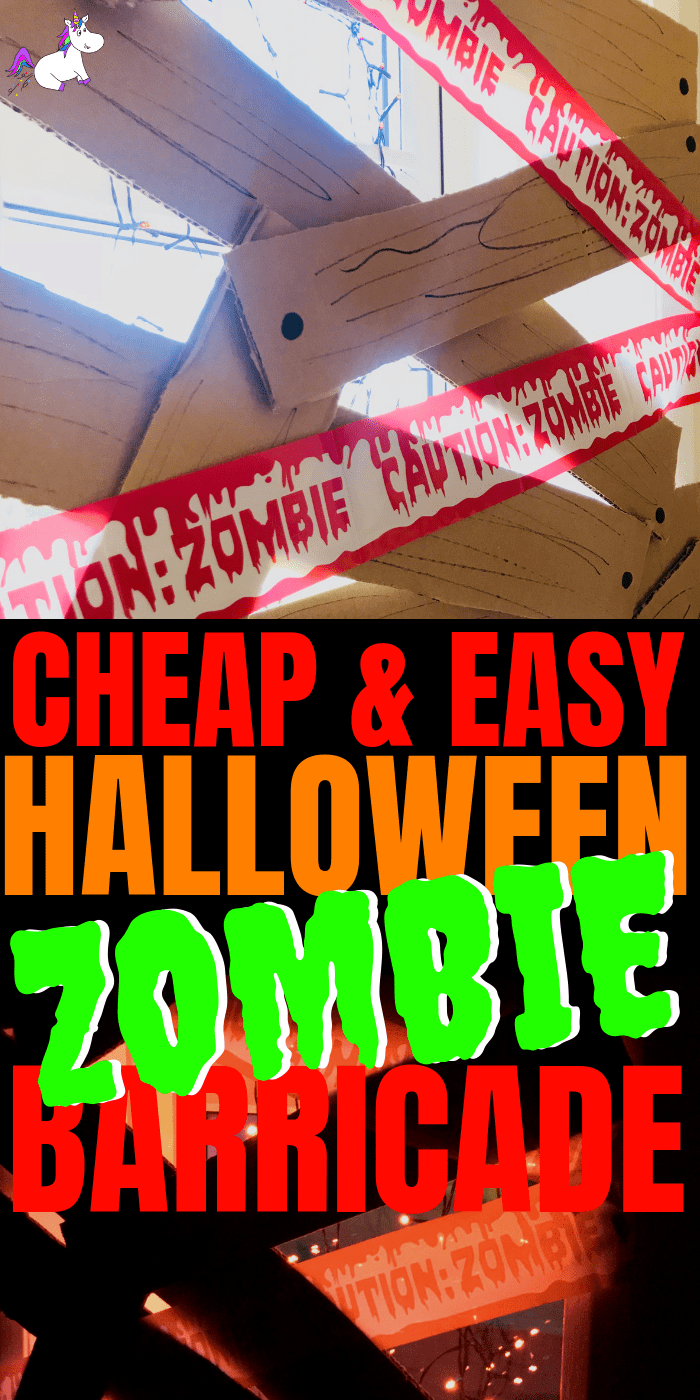 #27

DIY Spooky Eyes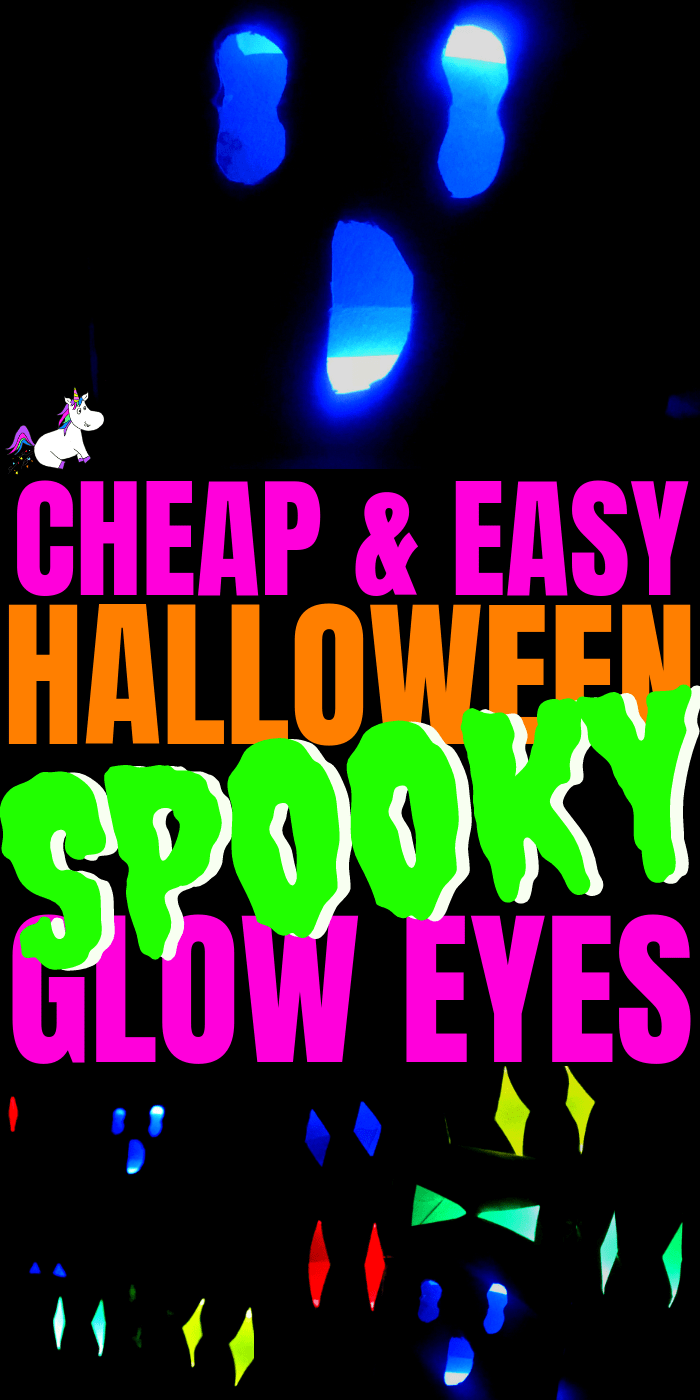 Before You Go...
I hope you've found the perfect ideas for your own spooky Halloween decor this year!
As these spooky DIY Halloween ideas show… you don't have to spend a fortune to have some really fun & incredible Halloween decorations that everyone in the family will enjoy!