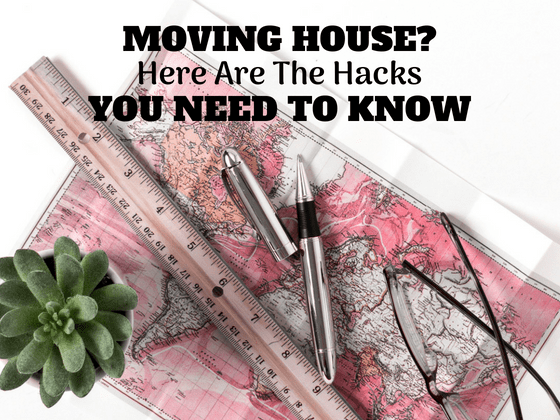 From hunting down your dream home to doing up a place you need to sell, moving house is nothing if not stressful at times.
There's so much that you can't influence, so many deadlines to cope with and so many milestones to meet along the way.
But once that sale goes through, you have a new challenge to meet…
Haven't got time to read this now? Click here to Pin it for later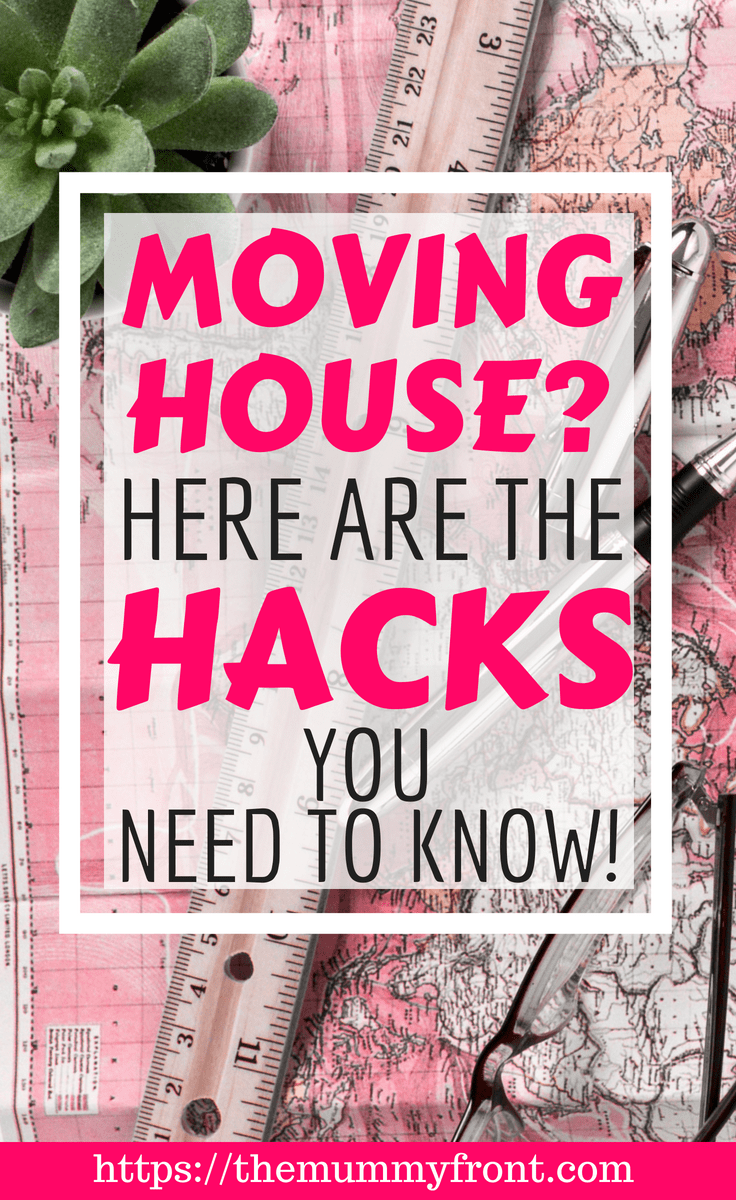 This post may contain affiliate links. See my full disclosure here for more info.
Before you start dreaming about home decor, you need to get through the practical business of moving.
Here are some top hacks to make the process easier to manage and make your move as stress-free as possible:
Moving House Hack 1: Choose The Best Help
A lot of how smoothly your move goes on the day is down to the professionals that you're relying on for help.
So take your time choosing a removals company with an excellent record of reviews from customers.
The last thing you need is to be worrying about them turning up on time, or not being careful with your breakable possessions.
It may be better not to just go for the cheapest option, but to select a company that will deliver the best level of service.
Additionally, if you have a lot of clutter, old furniture and rubbish that you need to get rid of, instead of trying to trundle back and forth to the tip or recycling center, track down a clearance company such as https://www.dirtcheaprubbishremoval.com.au/Fast-Parramatta-Western-Suburbs-Waste-Removal.php who can remove all your junk at once.
Moving House Hack 2: Pack An Essentials Bag
It's easy to underestimate how long and arduous your moving day can be.
Expect to be tired out and surrounded by boxes once you are finally in.
The best thing to do is to pack an overnight bag with your personal essentials – phone charger, toothbrush, a change of clothes – and a box with house essentials such as breakfast materials, new bedding, and a kettle.
As soon as you get into the new house, set up and make your bed, so that it's ready and waiting for you when you're too tired to carry on.
Then you have easily to hand all the things you need for a restful nights sleep and breakfast in the morning.
Moving House Hack 3: Add The Room and Contents to Box Labels
It's amazing how a system can make sense at your end, only to be utterly bewildering when you get to your new home – and if you are using professional movers, they will need to be clear too, or you'll find yourself wasting time dealing with a lot of queries.
Make sure each packing box is labeled up with the room it needs to go to and exactly what's in it.
This will help no end when you come to unpack as you can prioritize what you need to sort out first.
Moving House Hack 4: Send In The Troops
If you can, rope in a family member or friend to go into the new house ahead of you with cleaning supplies and scrub down the kitchen and bathroom, adding in new towels and toilet paper.
Hopefully, the last owner will have left things in a nice state, but it's always good to know these two rooms are fresh and good to go.