Whoever said printable Fathers day cards weren't awesome…
Didn't know where to look!
I've collected you the best printable Fathers day cards that your Dad would love to get this year!
And the best part?
These printable Fathers day cards are all FREE!
Yep!
You'll be able to throw all your energy & a little extra money into making your Dad a delicious Fathers Day brunch with these creative cards that you can simply print off in a flash!
So whether you're looking for a funny fathers day card that will make Dad smile or something a little more personalized & sentimental that will let him know just how special he is to you then read on…
You're going to love this collection of DIY Fathers day cards!
Let's do this!
P.S. Keep these incredible Fathers day cards nice and safe by clicking here to quickly & easily save them to your Pinterest!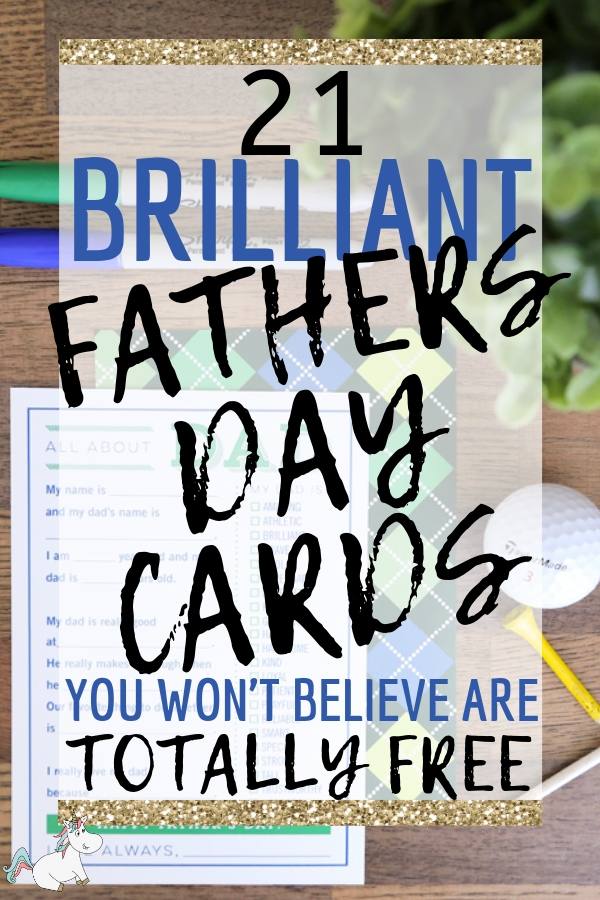 #1

Free Printable Fathers Day Candy Wrapper Card
What a way to show that special dad in your life how much you know about and care for him with this smart idea!
Not only will he receive some sweet messages of appreciation but a little sweet treat will be hiding in store for him too.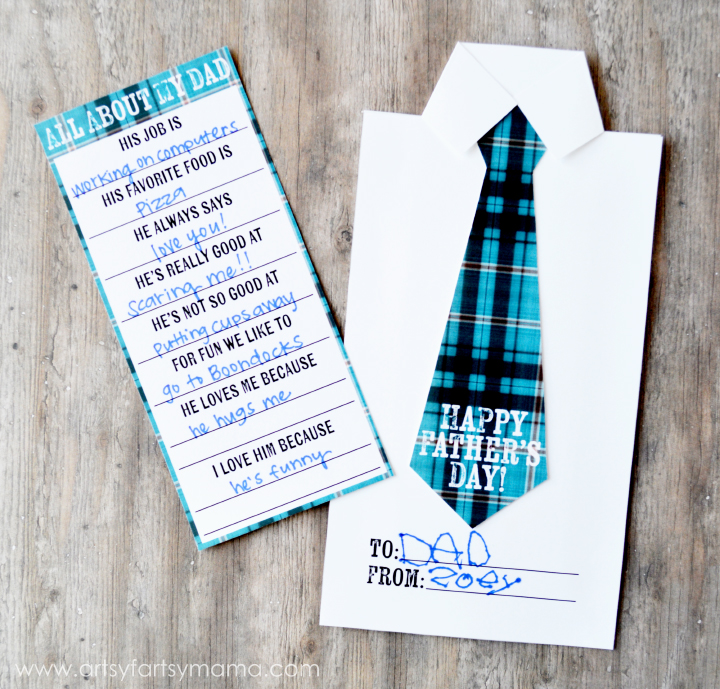 #2

Fill In The Blank Fathers Day Card
Give dad the feeling of the golf course and something he can treasure (unlike his golf scorecard) with this fathers day printable.
Your kids will especially like filling this out to give that extra special feeling to dad this year.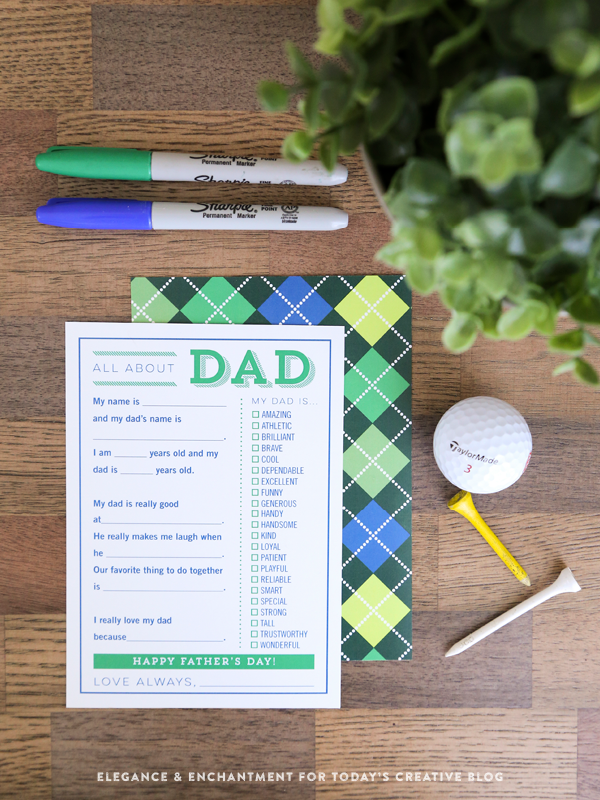 #3

Adorable Alphabet Father's Day Card
This design is a little different and sure to make even the toughest dads crack a smile.
The layout is simple but the red lettering makes the message stand out. When sent with love this card will make any heart melt.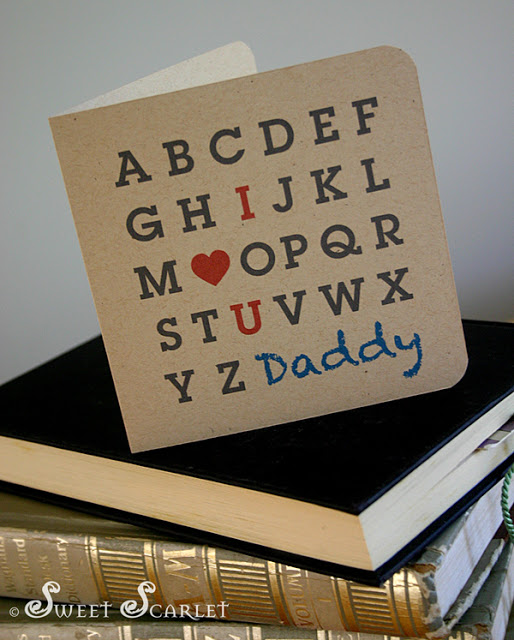 #4

Love From Daughter Card
OMG!!! How true can this card be?
Us girls might like to think we're all big and tough but what better way to tell your dad that he still has a special place in your heart than this sweet card!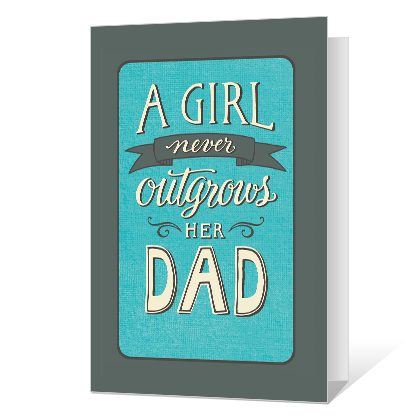 #5

Goofball Funny Fathers Day Card
Dads love to think they are funny!
But…
as much as they try sometimes they're just funny looking 😉
Well, dad, your jokes and funny ways are always welcome to put a smile on my face!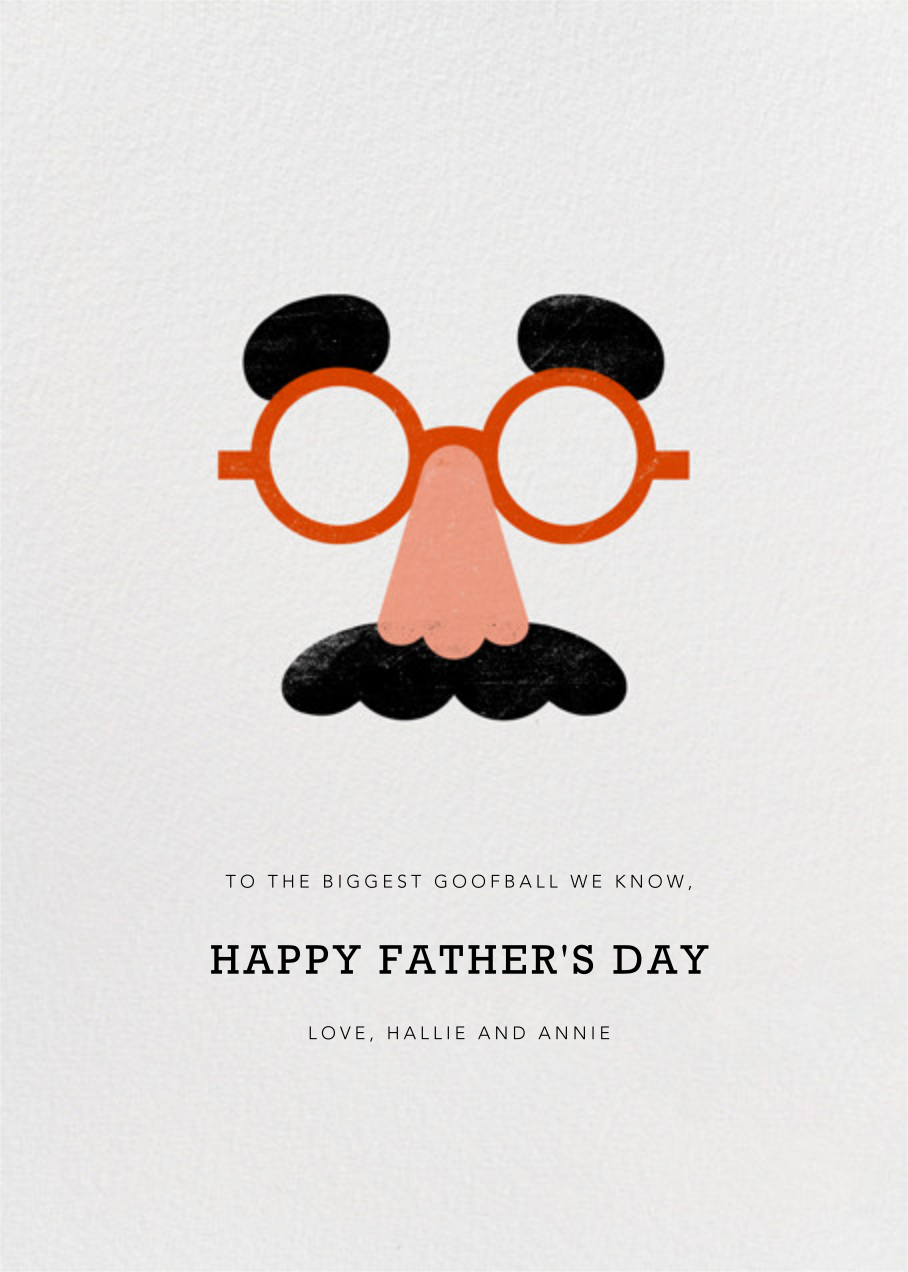 #6

Sweet Treat For Dad Card
For the Homer Simpson's out there, who can resist a donut themed ticket to a little treat or two?
O.K I confess, I had to stop writing this to grab a quick donut.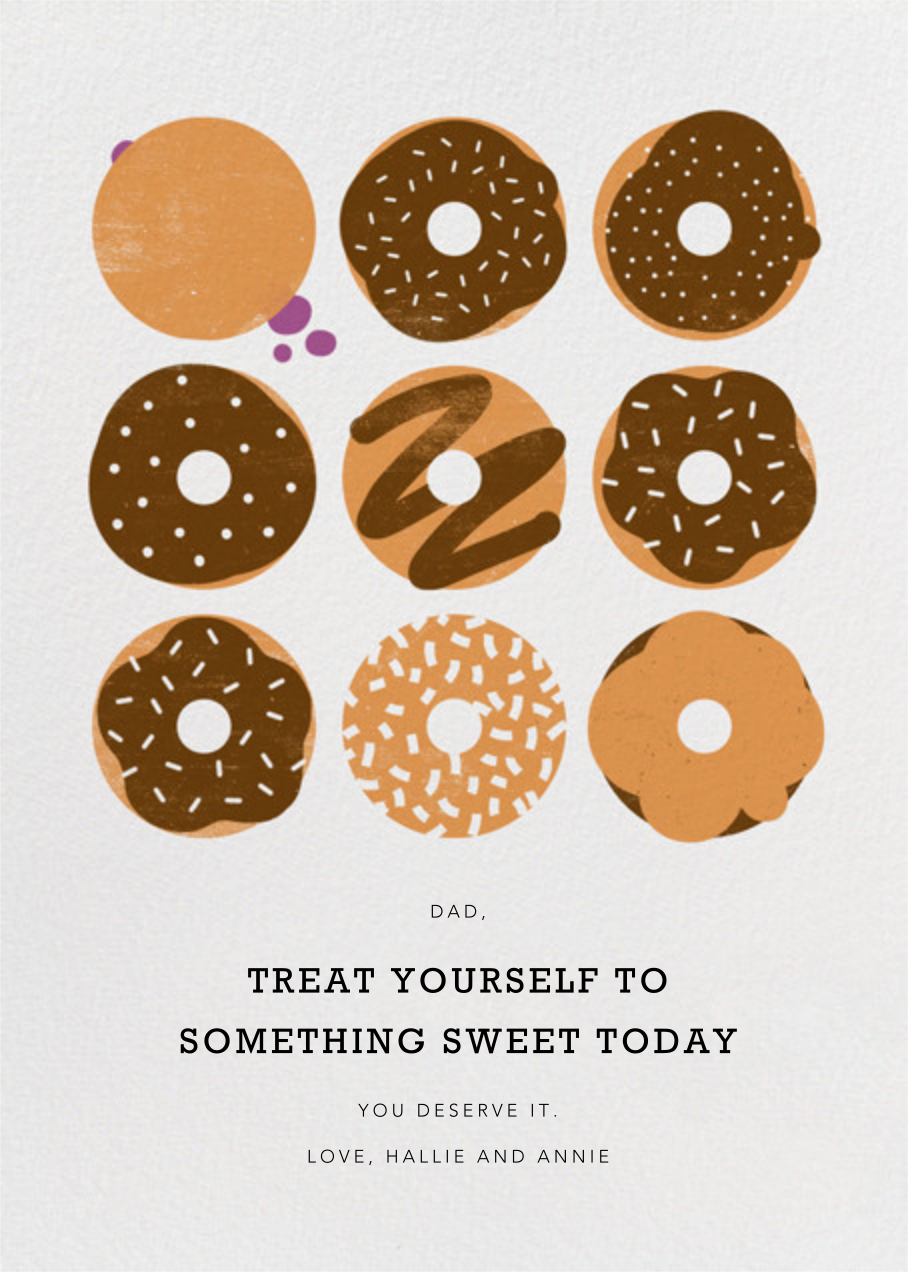 #7

Papa Bear Free Printable Card
The daddy bear.
Yep, what a great way to describe the lovable cuddly, slightly grizzly and protective daddy bear in your life.
Go melt some furry hearts this fathers day with this cute printable Fathers day card!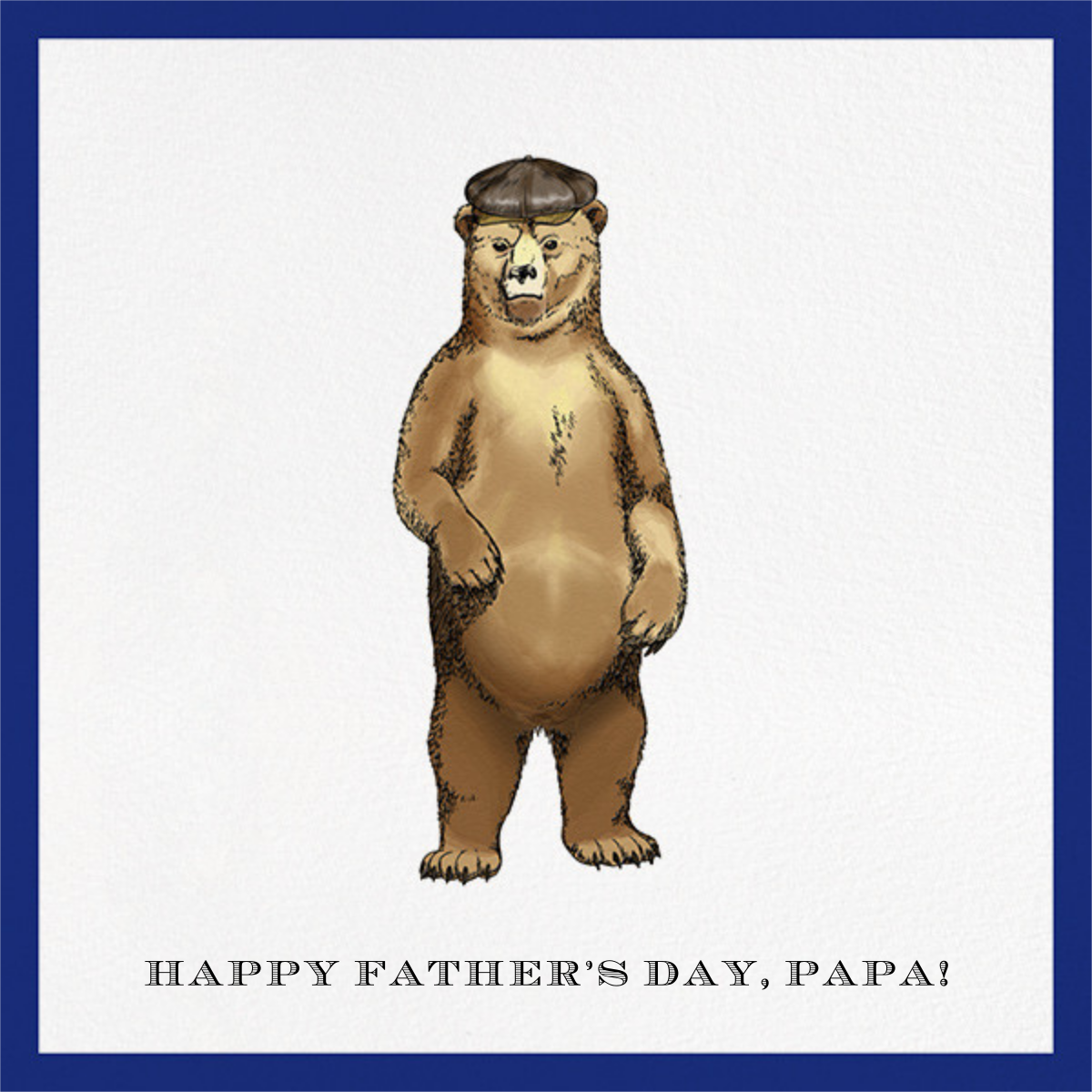 #8

Scholar Fathers Day Card
It may be an older saying but that doesn't make it any less true…
Tell the gentleman dad in your life how much you appreciate him.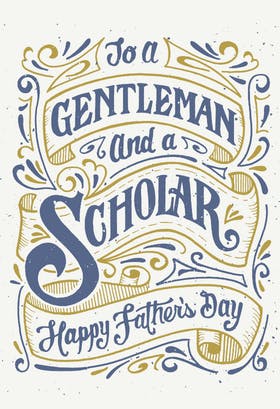 #9

O-Fish-Ally Awesome Dad
Tell me you didn't smile when you read this card.
The official 'bad dad joke' card in this list is guaranteed to hook him in.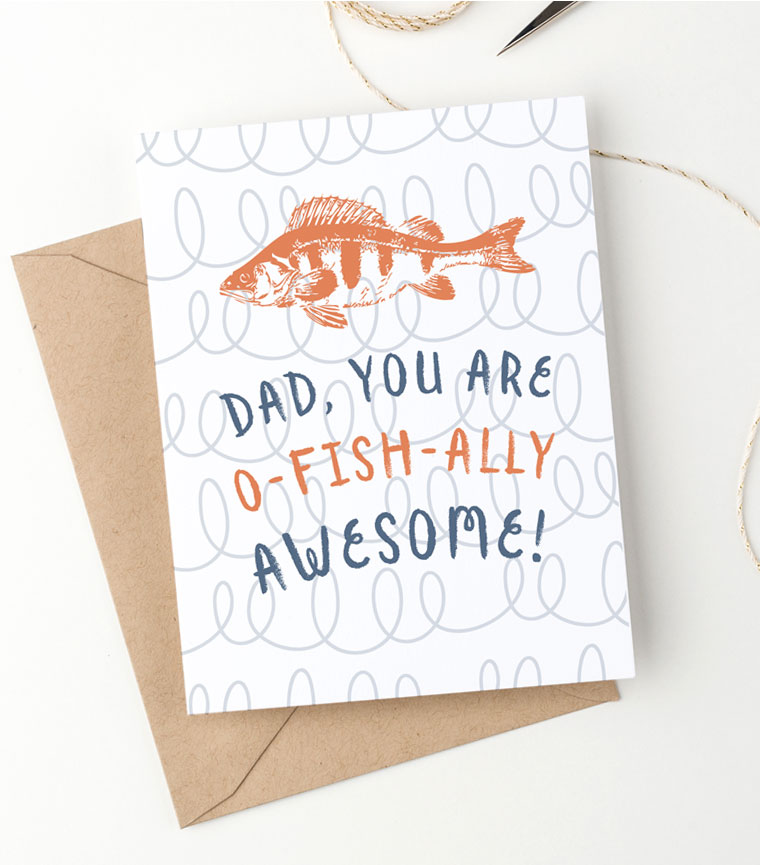 #10

You're Amazing Dad Card
Dads can be pretty amazing, so why not just tell him straight?
This fathers day foldable card tells him everything he needs to know.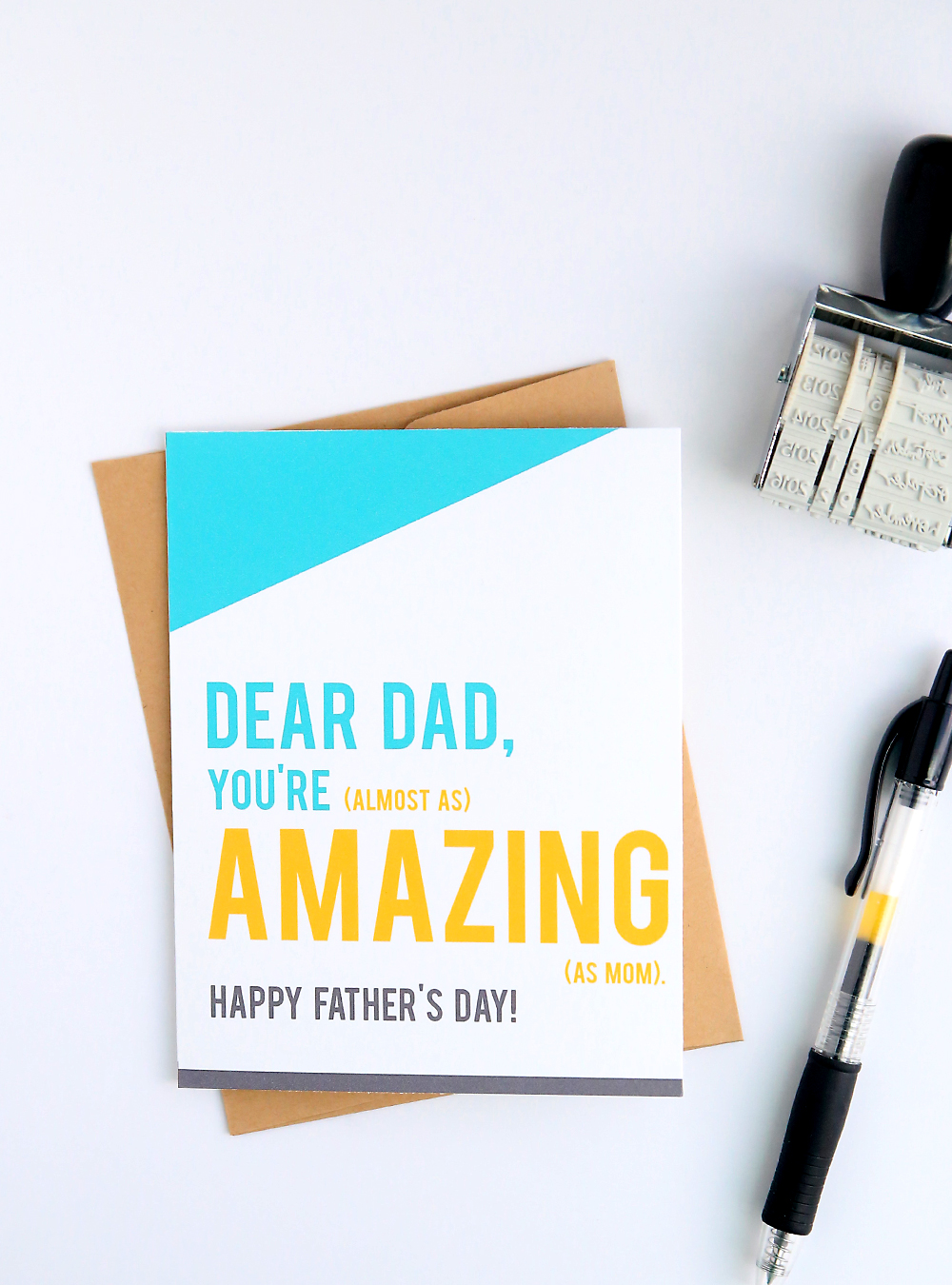 #11

Printable Fill In The Blank Father's Day Card
Let Dad know what his little treasures think he does best with this fill in the blank Fathers day card that he will surely adore…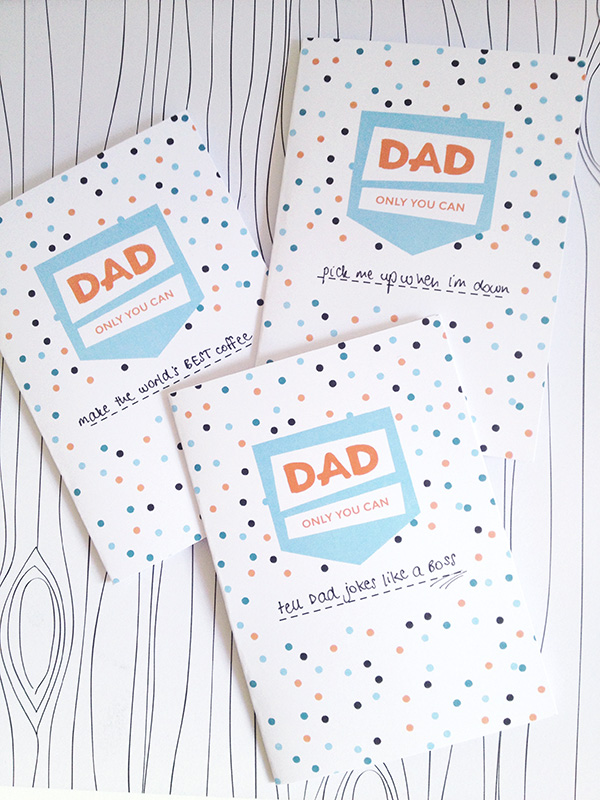 #12

I Really Look Up To You Dad
Every loving dad would love to know they've done their best.
Let them know they are doing a great job with this little cutie.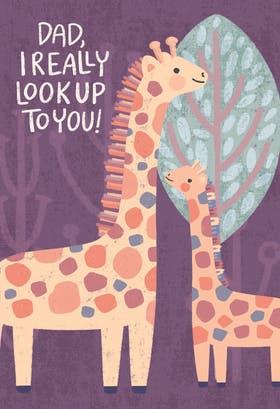 #13

Love The Way You Pet Me Printable Card
Slightly different from the others but the love for a dog can be just as strong.
They can't tell him themselves they love him but you can do it for them with this free printable fathers day cards from their fur baby.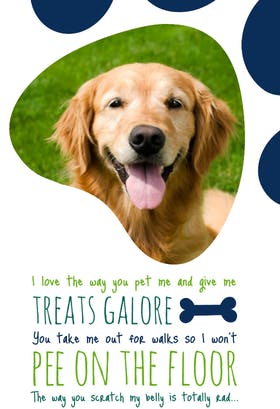 #14

Free Printable Fathers Day Fill In
Make dad feel like a superhero Avenger this year with this fathers day card message.
Every dad has a superpower, what's his?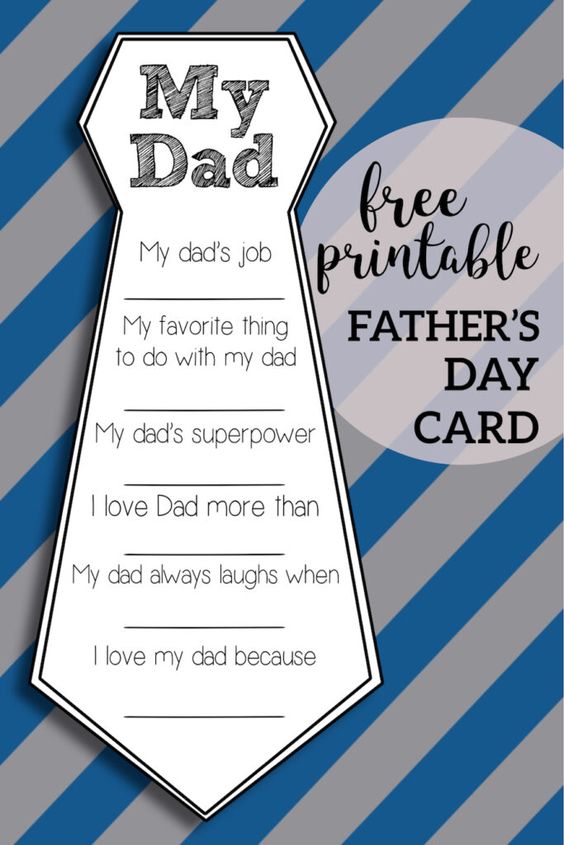 #15

Thanks For Saying Yes When Mom Said No Card
You know the type of dad, sneaking biscuits behind your back, giving the kids an extra 10 minutes at bedtime. 🙂
Maybe not mom's favorite dad trait but we know he does it because he loves them!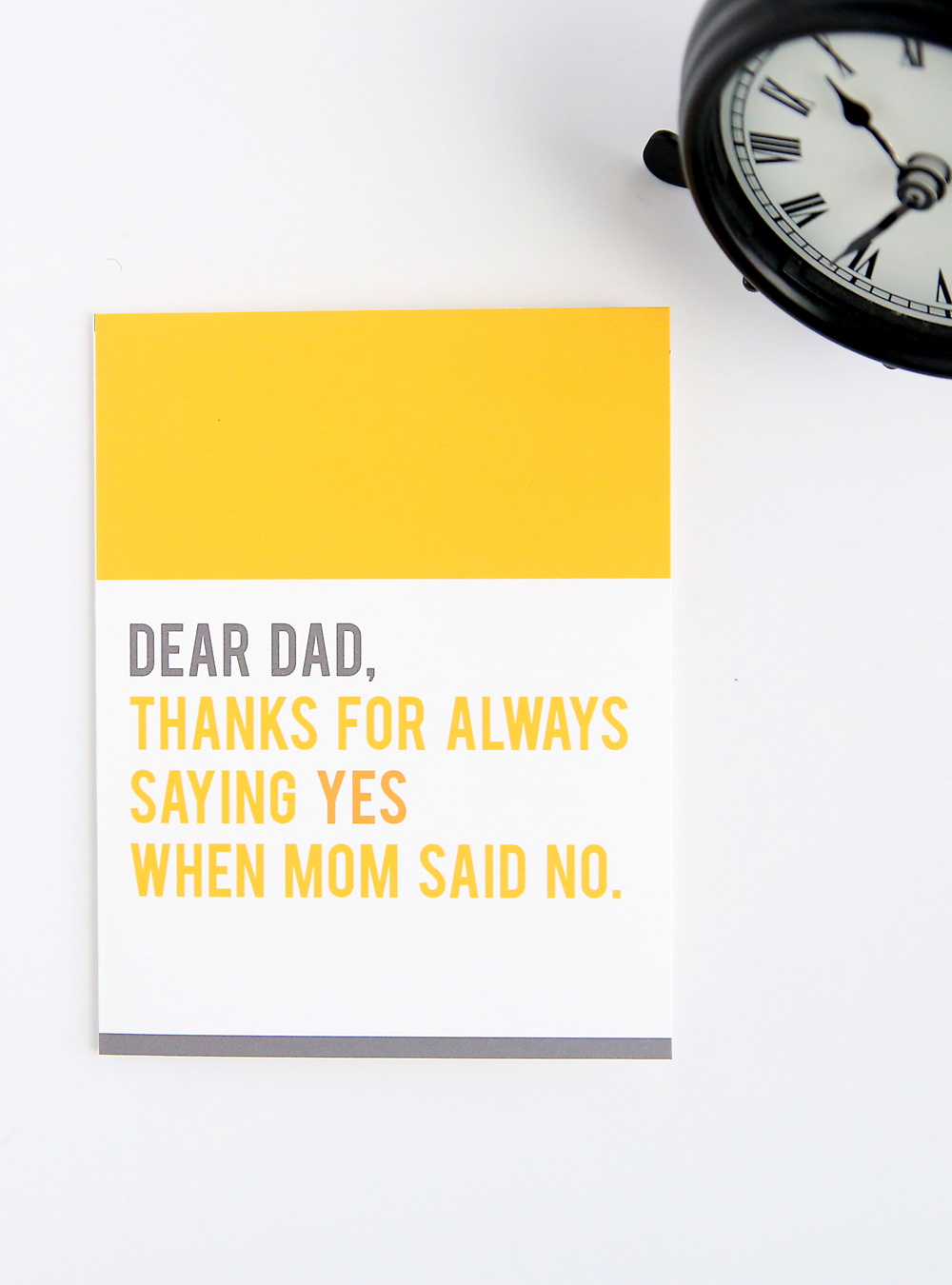 #16

Free Printable Fathers Day Booklet
This booklet is a great idea for a fathers day card.
We don't often tell our loved ones how great they are to us and if you have a lot to tell then you should not be restricted to one page.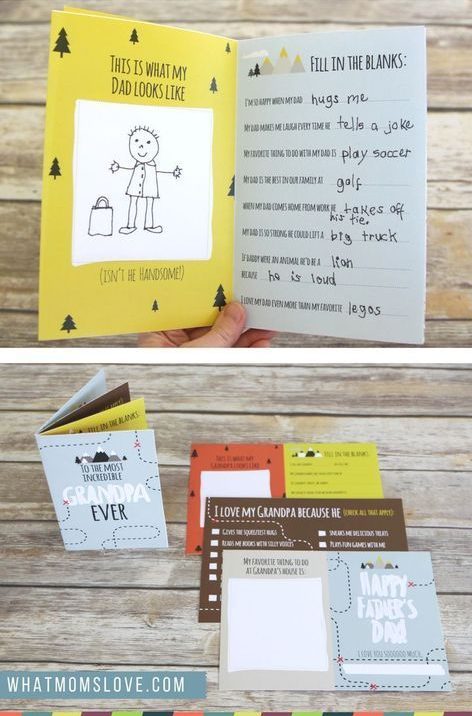 #17

Thanks For Your DNA Fathers Day Card
A more practical look and what makes you both so special. Like two peas in a pod.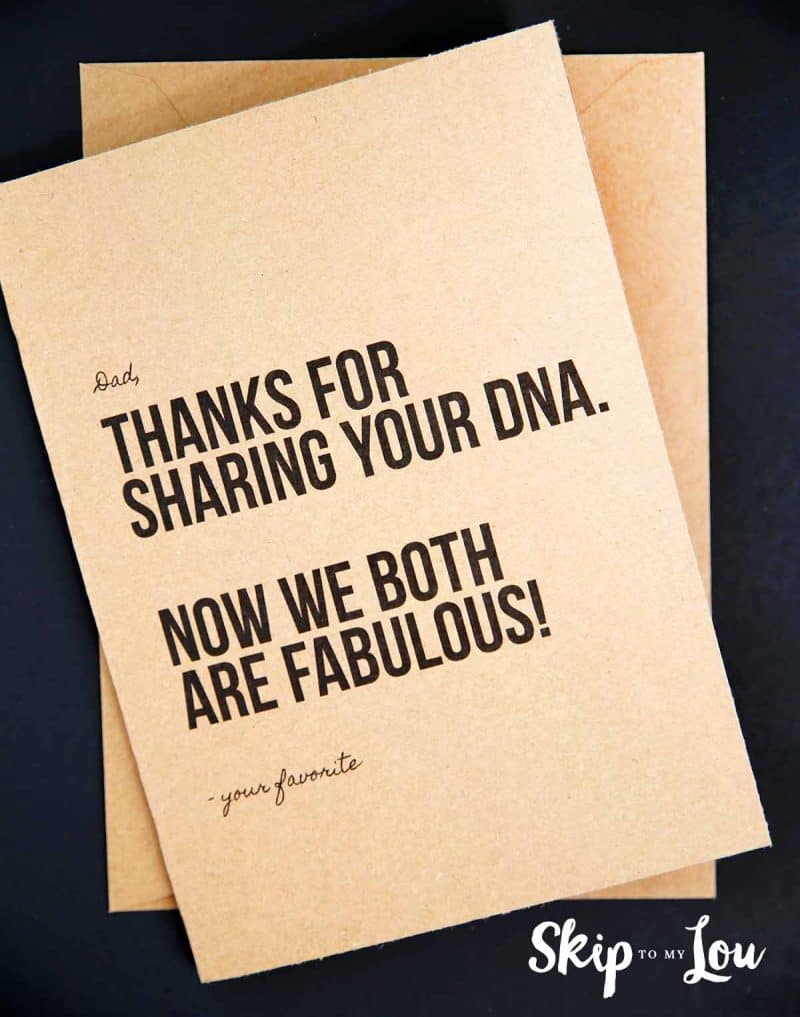 #18

Not All Super Heroes Wear Capes
Everyone has heard this one right?
Still just because he wears a shirt to work does not make him any less super…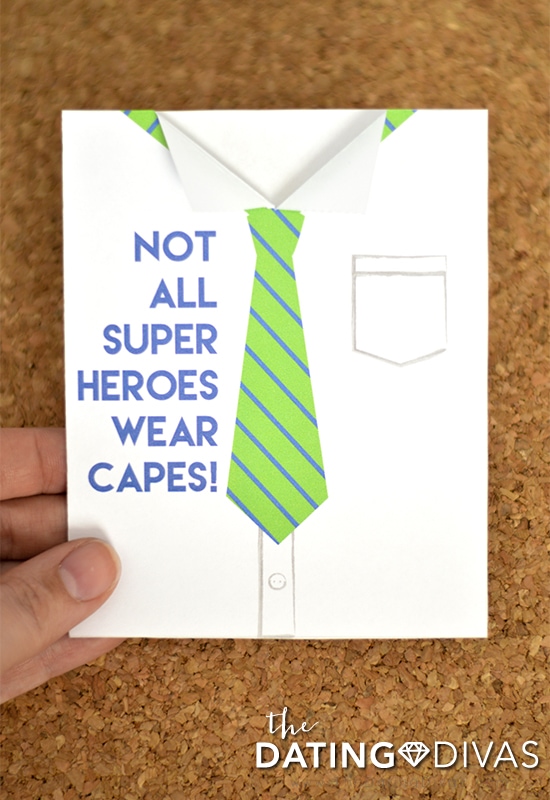 #19

Yoda Man Dad Card
Show me a dad that does not love Star Wars.
You may have even had to suffer the Star Wars Saga yourself but he will love the sentiment even more.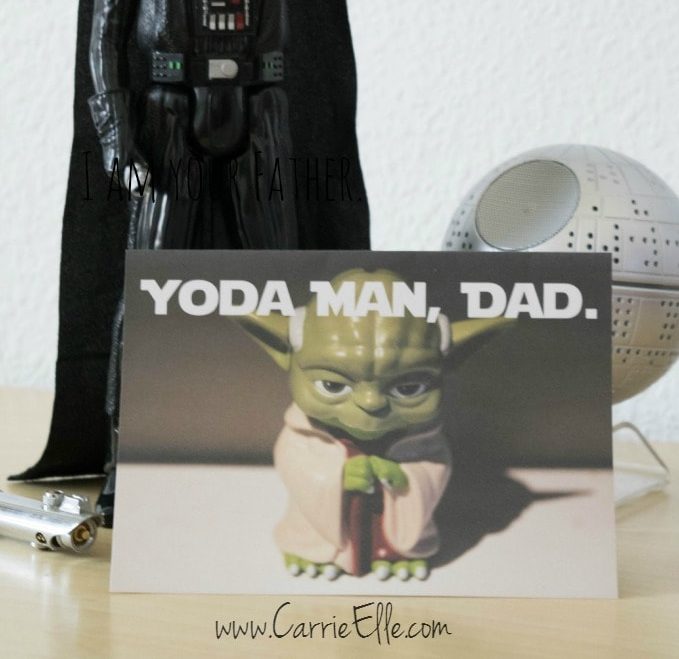 #20

I'm So Glad You're My Dad
You don't have to write an essay for your dad.
A short and sweet rhyme will tell him all he needs to know.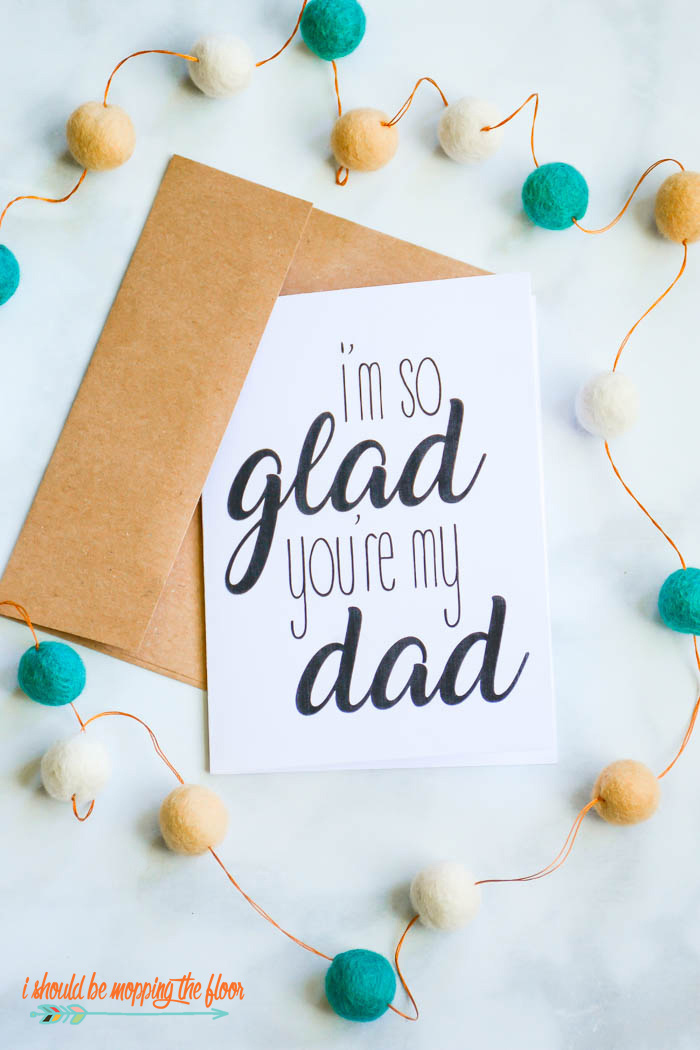 #21

Well Done Dad Card
My personal favorite on this list.
You are awesome. You're looking at ways to make that special dad in your life's day special.
Let him know he's done well at making you awesome!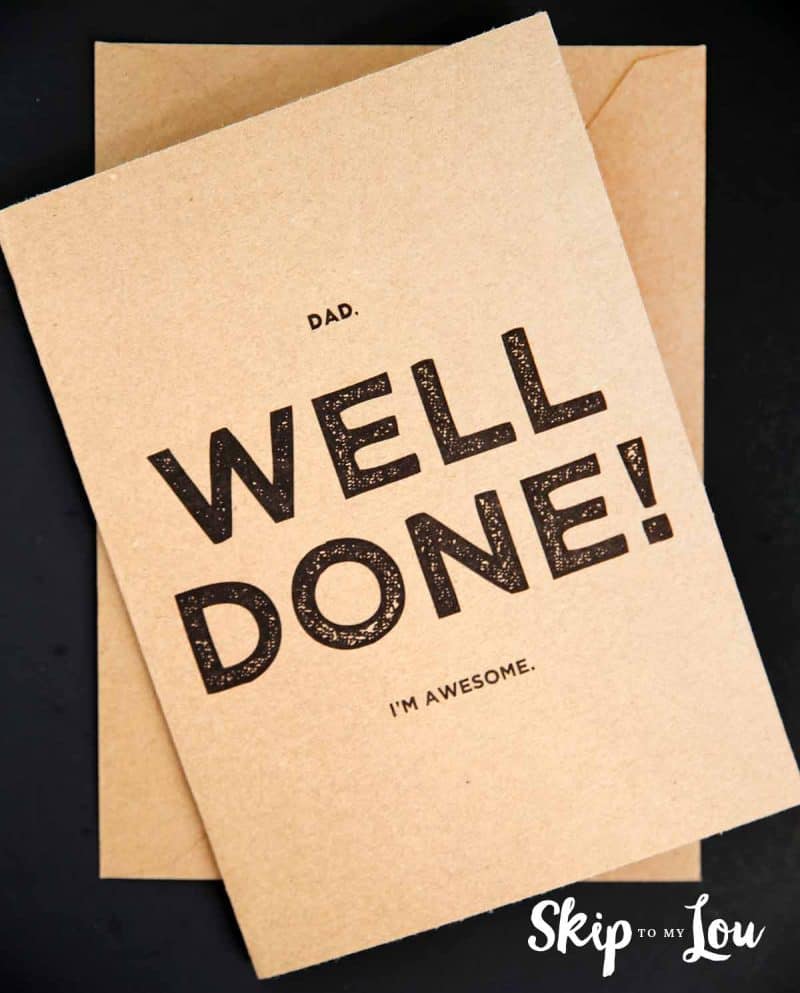 Before You Go...
I hope you have found the perfect printable Fathers day card on this list…
No matter which one you choose for your special Dad this year, he will adore it, just because it's from you!
Now Pin It…