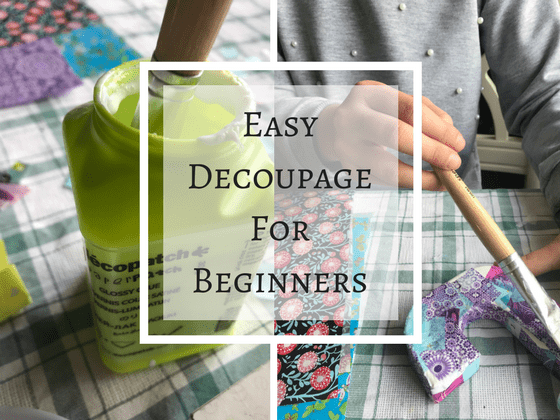 This simple décopatch tutorial is the perfect activity to do with the kiddies at the weekend when you fancy doing something fast, easy and with minimal mess!
Even though this is so simple that even kids can do it, you will also find this tutorial helpful if you have so far found décopage & décopatch confusing. This post includes everything you need to get started with all things décopage.
Haven't got time to read this now? Click here to Pin it for later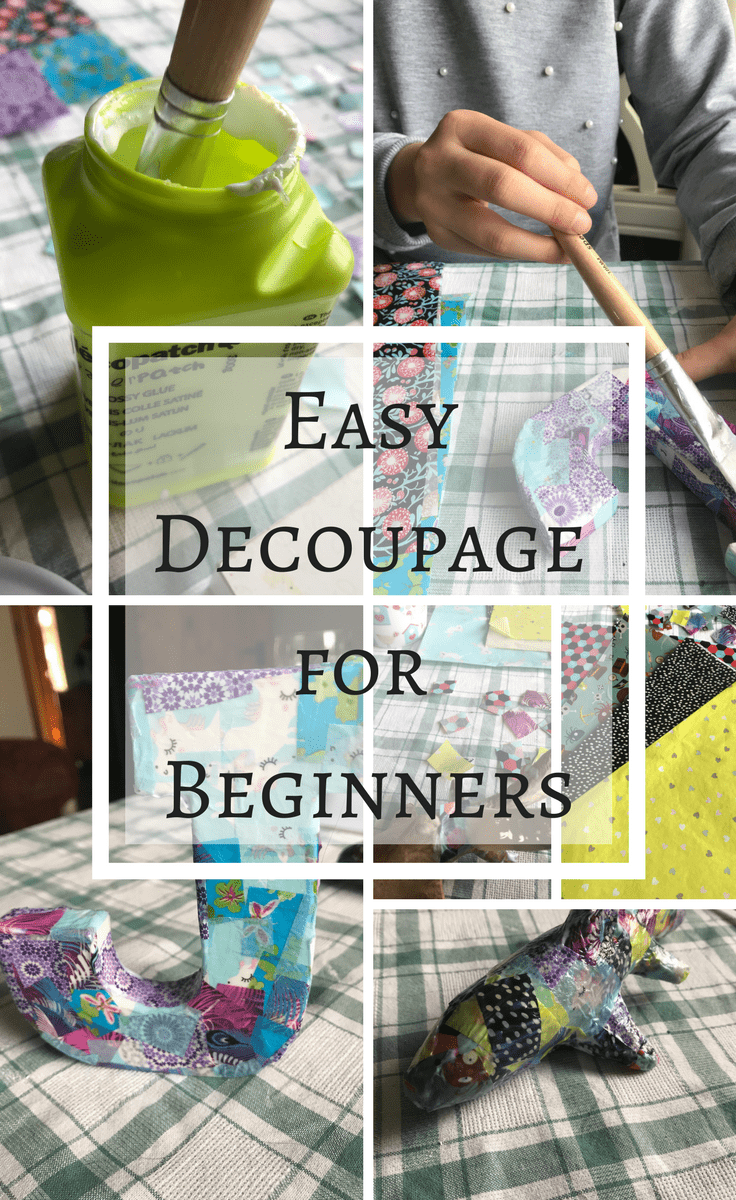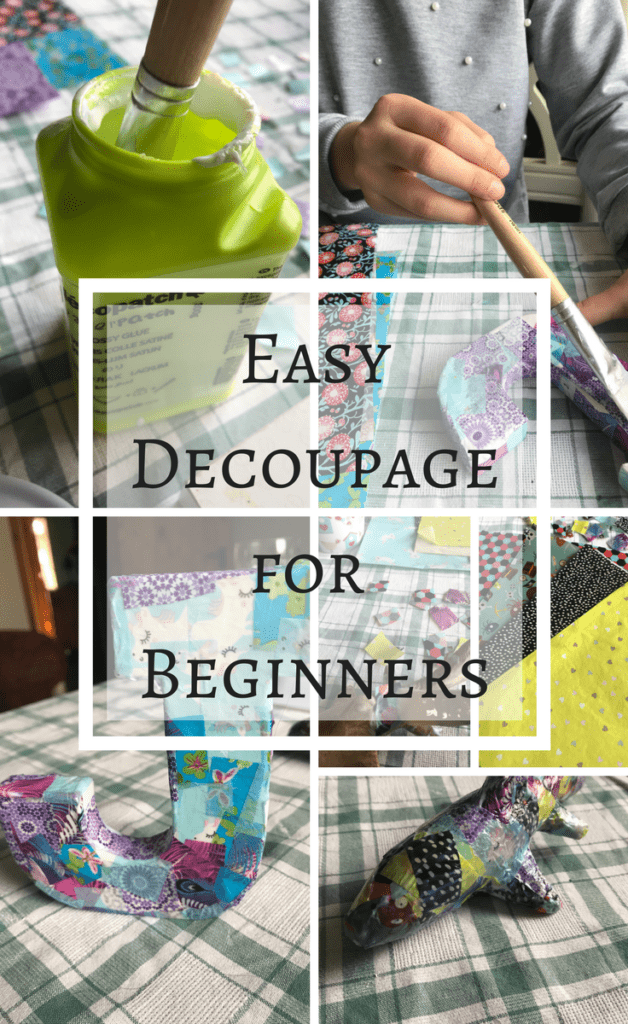 This post may contain affiliate links. See my full disclosure here for more info.
I am a sucker for craft activities…once I start I just cannot stop.
This said, it has to be an activity I can get done pretty quickly…I'm pretty impatient and HATE having to wait for something to dry until I can get onto the next bit.
My kids love to get messy with painting and glueing however like most kids their staying power is pretty non-existent…they'll do a bit but then there will be excuses to go off and do something else…."I'll do it later" they say…now there are about a million unfinished crafts waiting for their crowning moment…to be displayed on mum's shelf.
I think that moment may never come!
Decoupage is a simple and easy activity that kids can complete quickly.
There's minimal set up required which is always a plus for me, limited mess and pretty much anyone can do it.
The end result is always a good one…the more time you put into getting it perfect the better the result, however kids don't need or want it to be perfect so just being proud of themselves for finishing is always a bonus!
We made this letter J…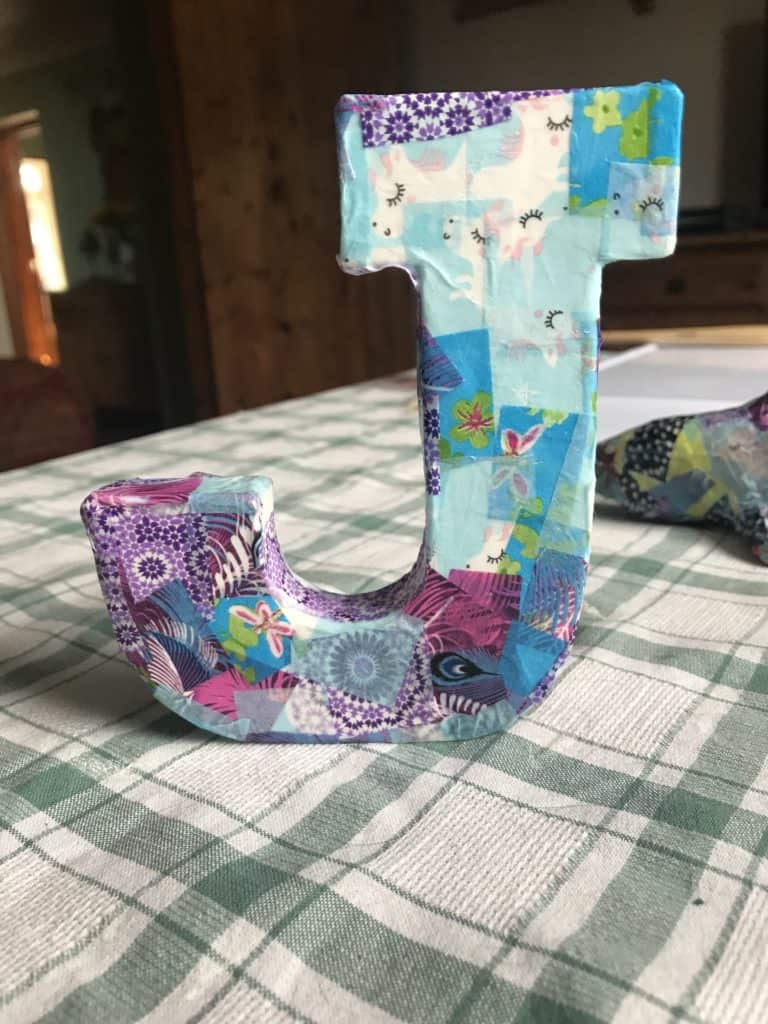 and this shark…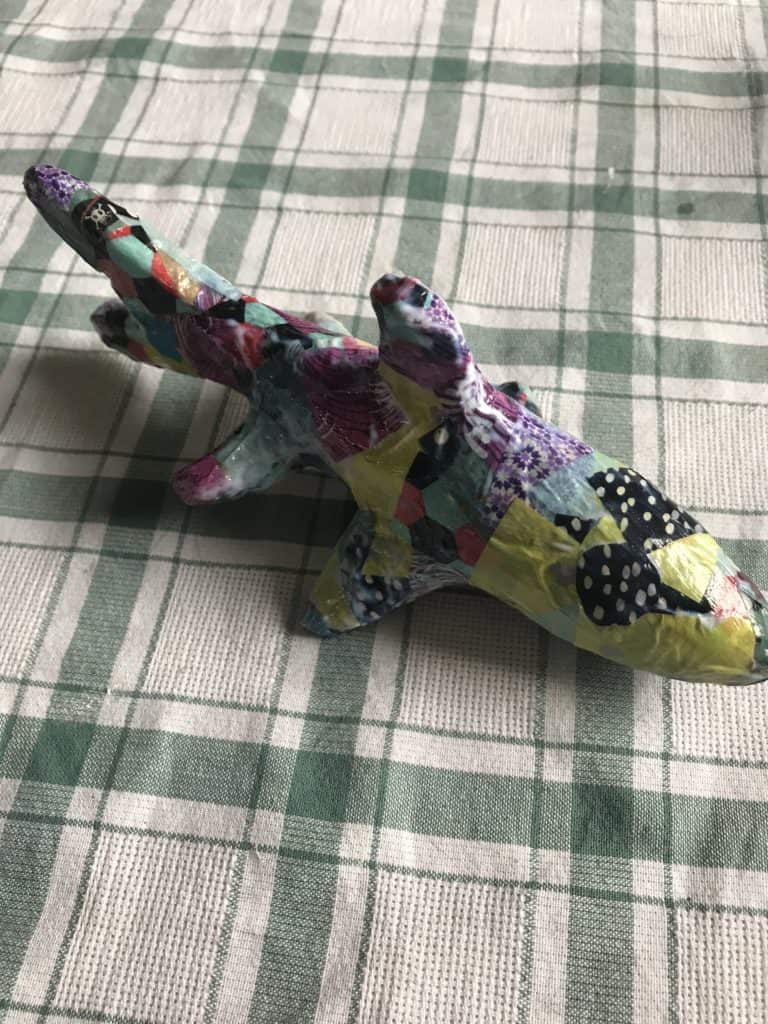 but you can pretty much decoupage anything you want!
You Will Need
An item to decoupage…we used a papier mache letter like this
Brush
Scissors
Modpodge or decopatch glue…we used this one
Sheets of Decoupage Paper…like these
UV Gloss Varnish…we used this one
Modpodge glitter if you like a little extra sparkle to finish…we used this one
What to do
Cut up your choice of decoupage paper into little squares like this…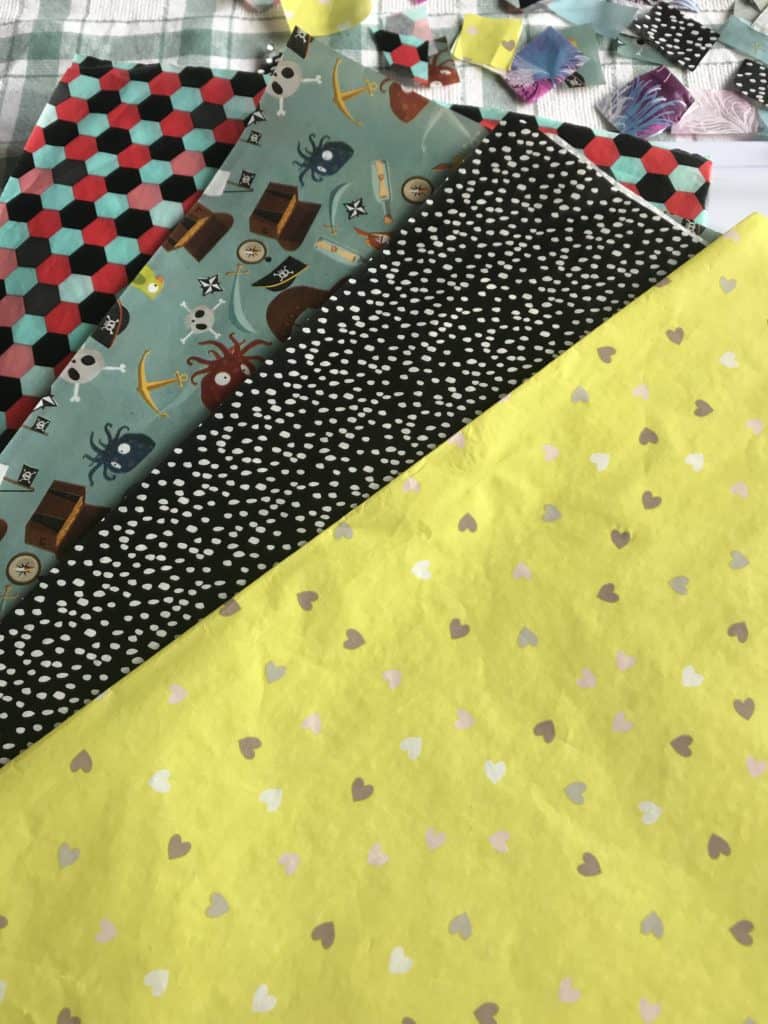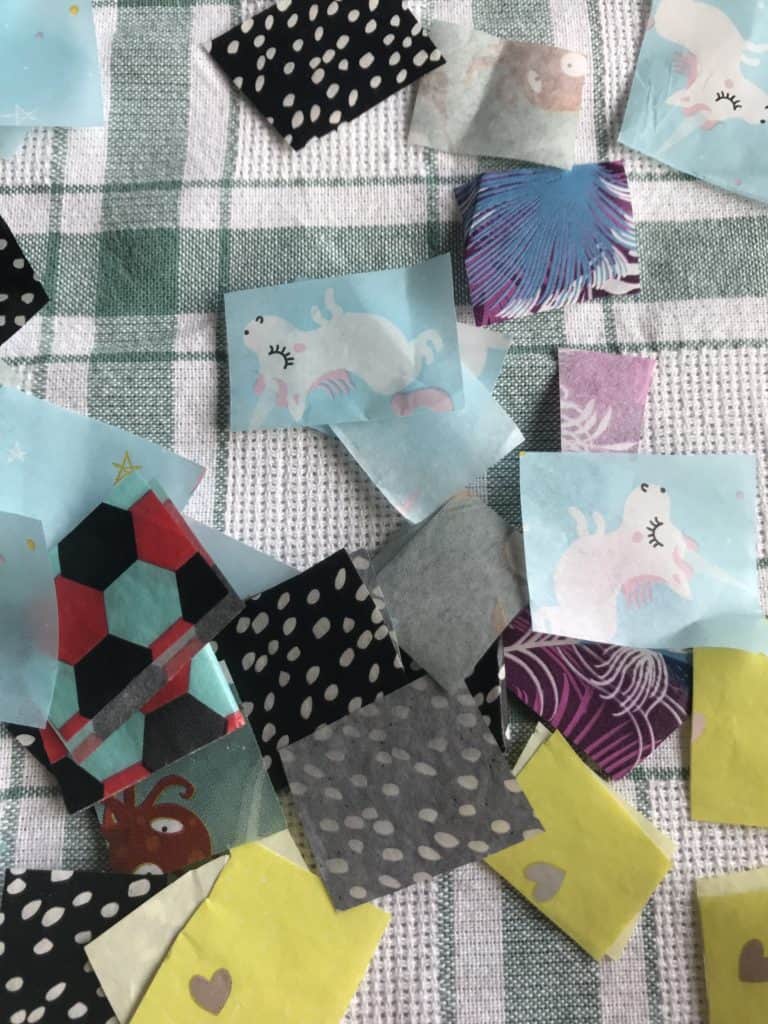 Dip your brush into the glue and spread it onto the item you're decoupaging…do this in little stages as the glue dries fast!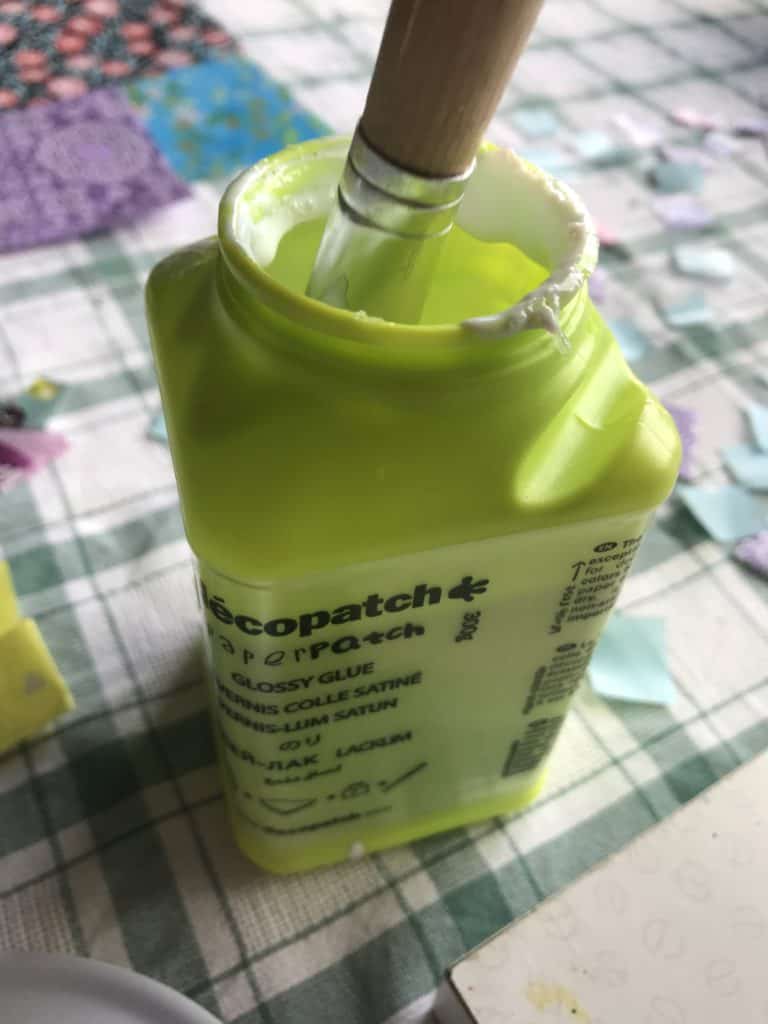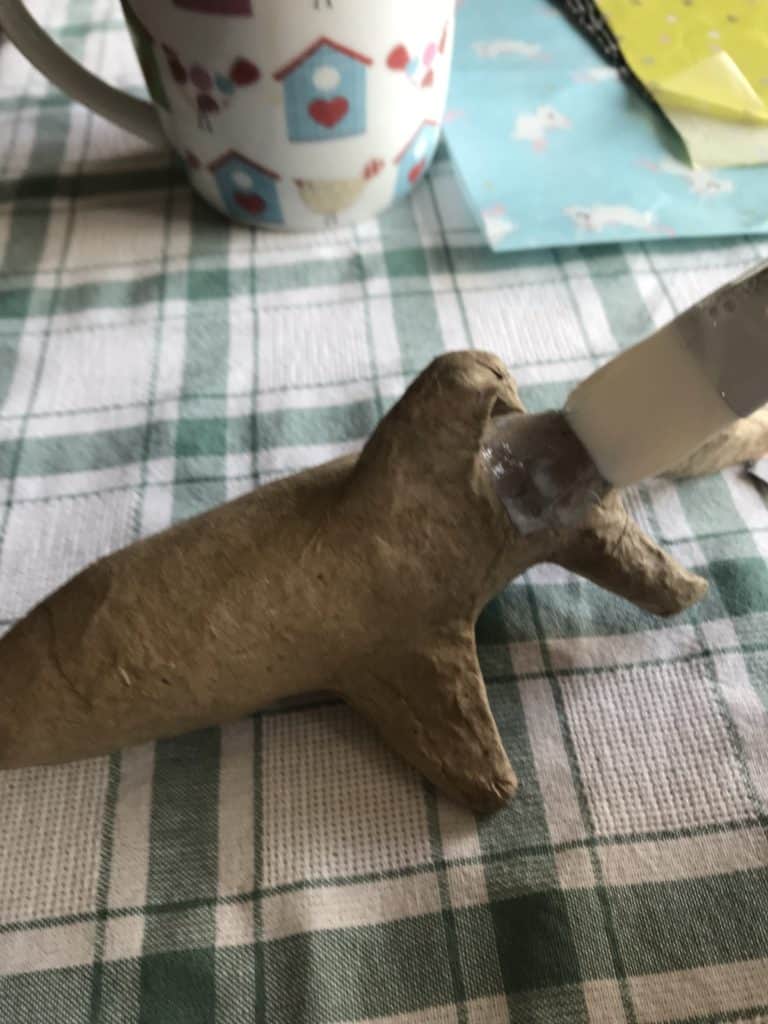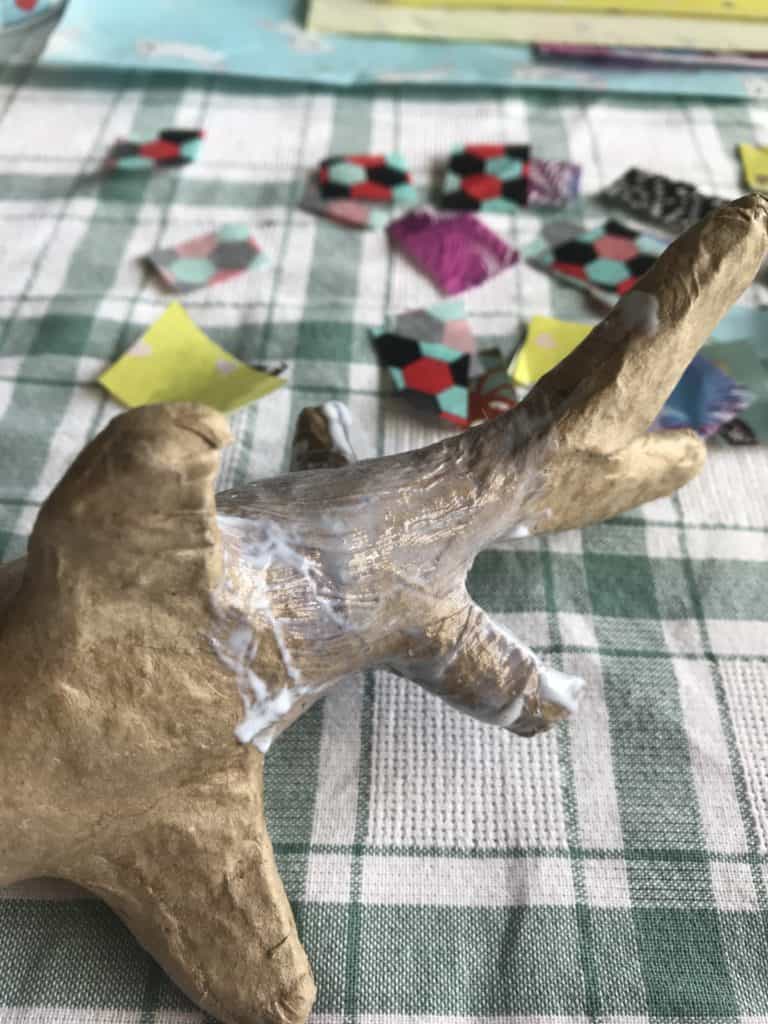 Use your glue brush to pick up little squares of the paper and stick them onto your item using the brush…sweep more glue over the top of each piece of paper you stick down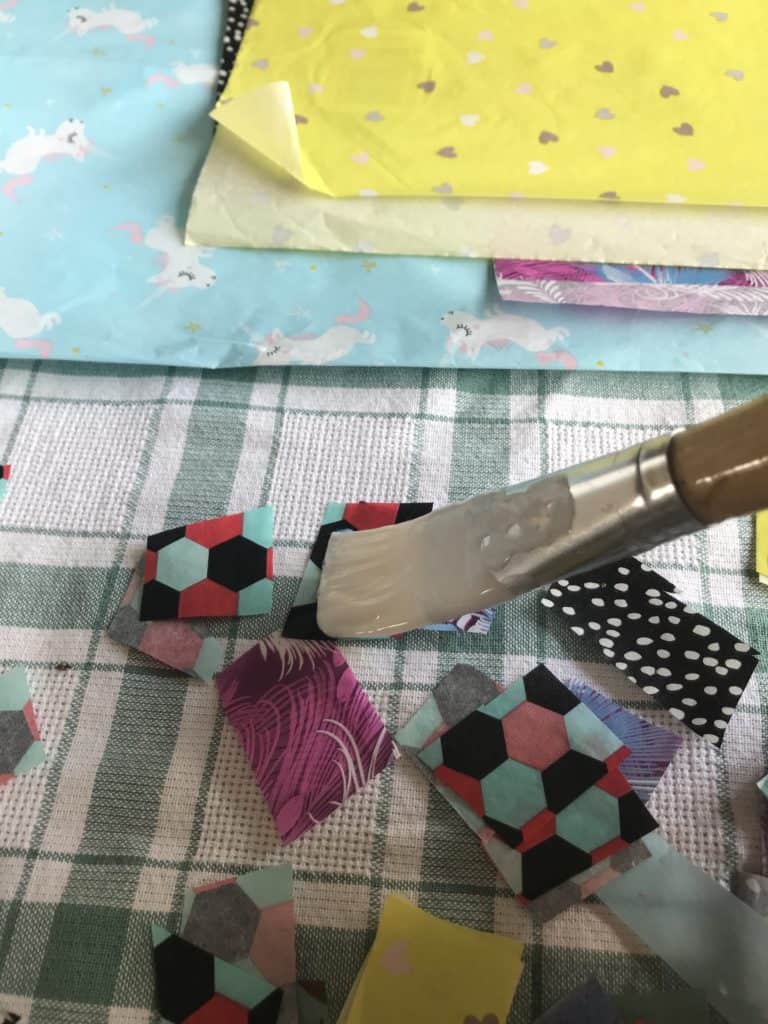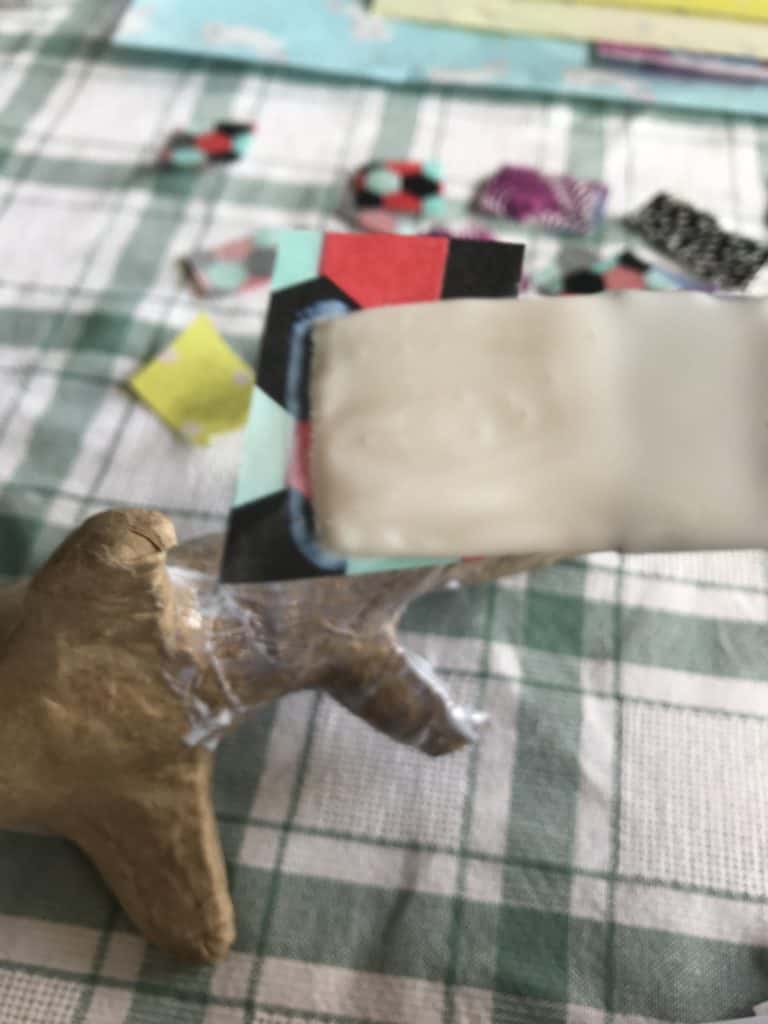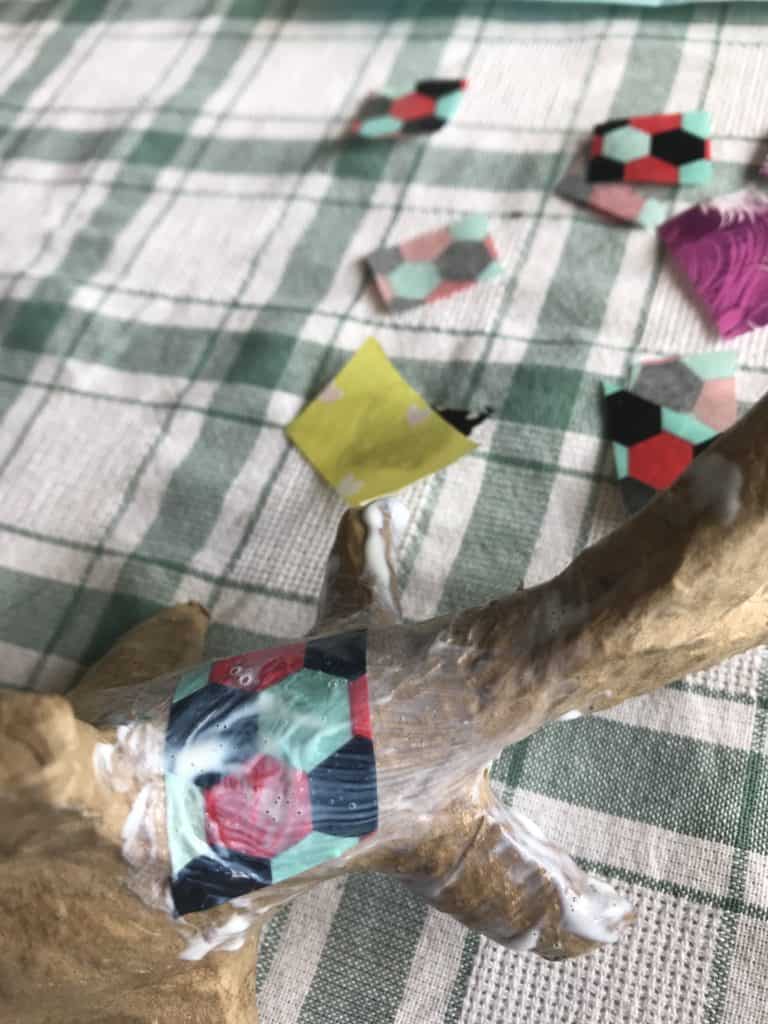 Keep adding squares until your item is completely covered….and let dry.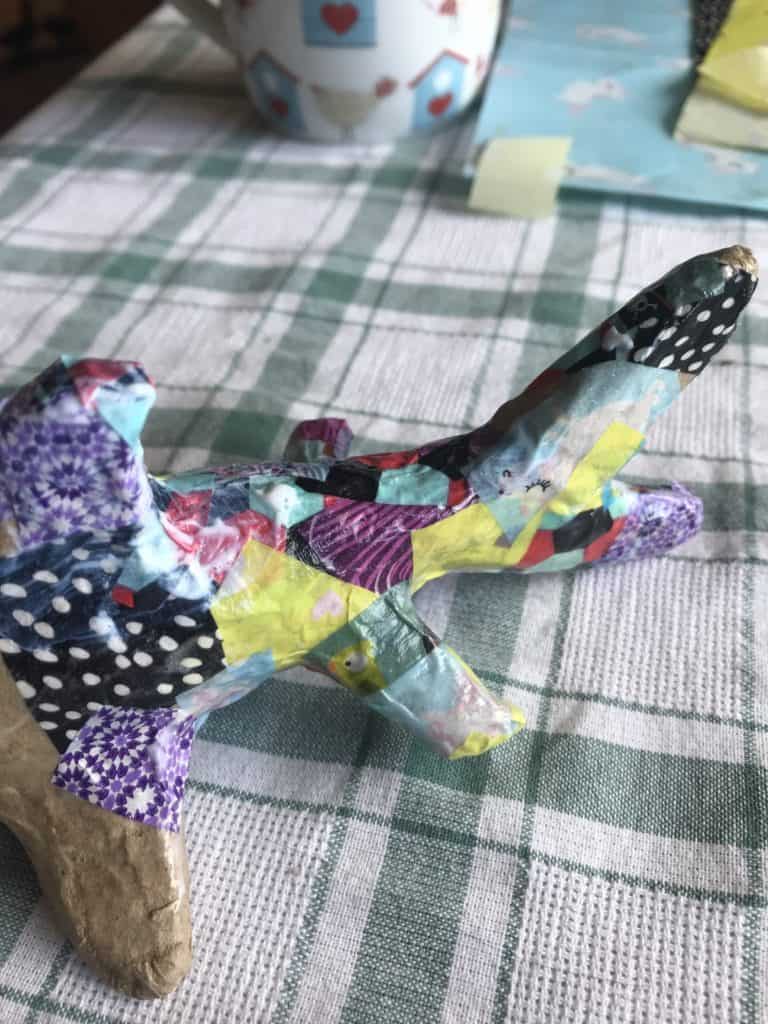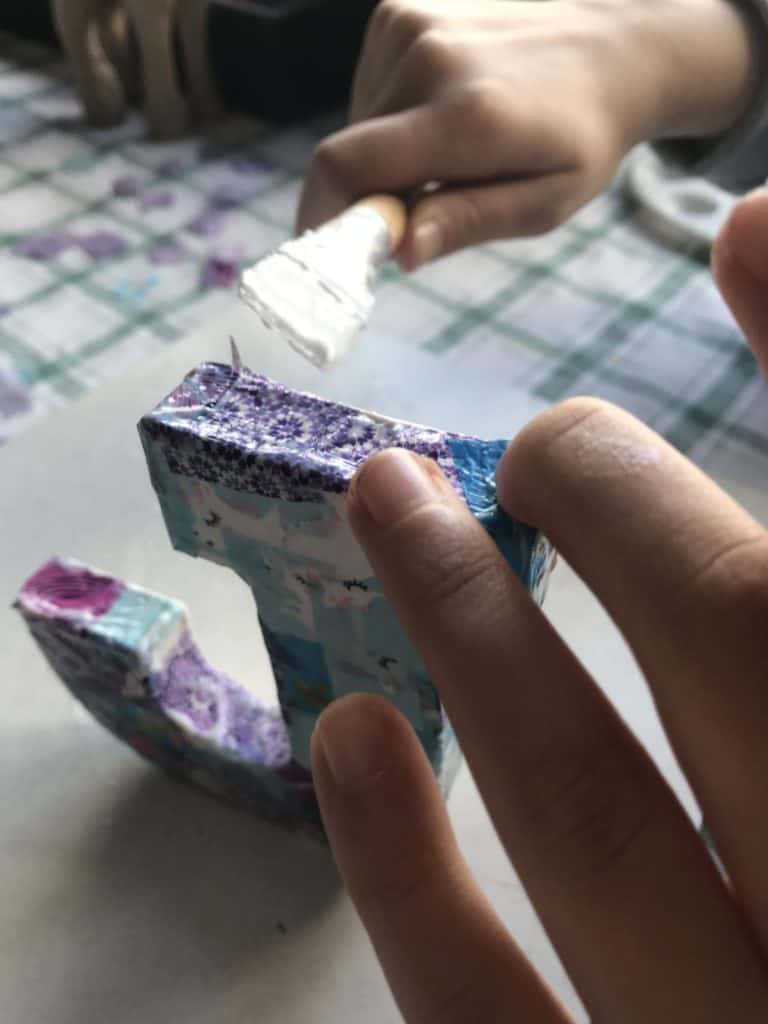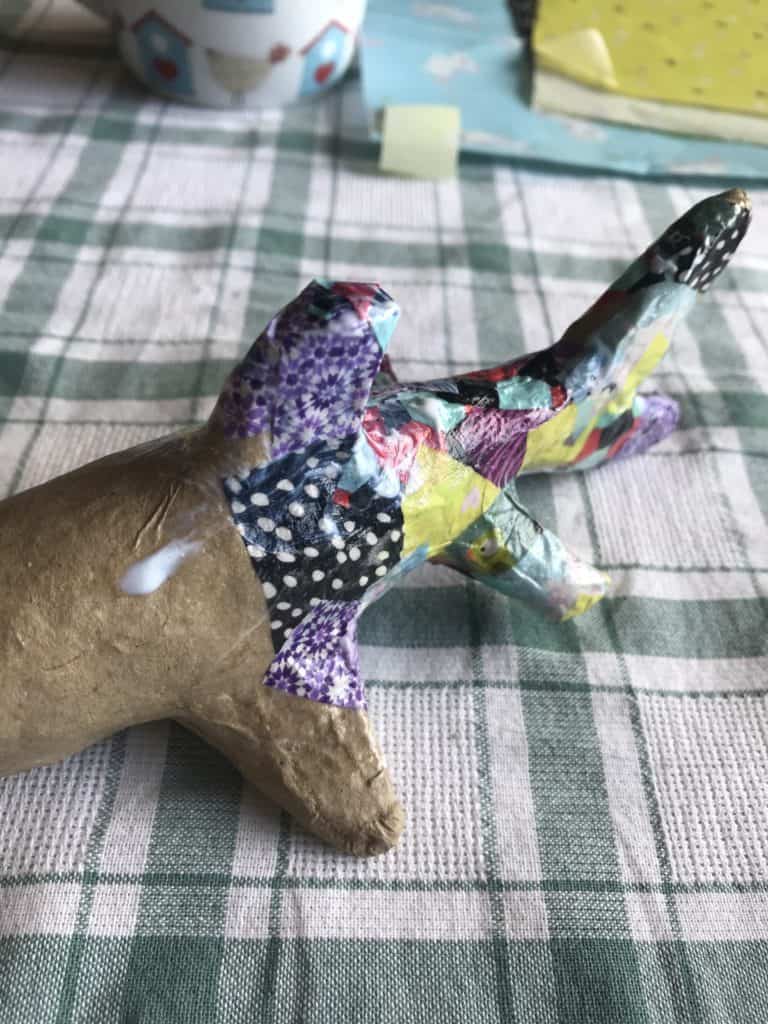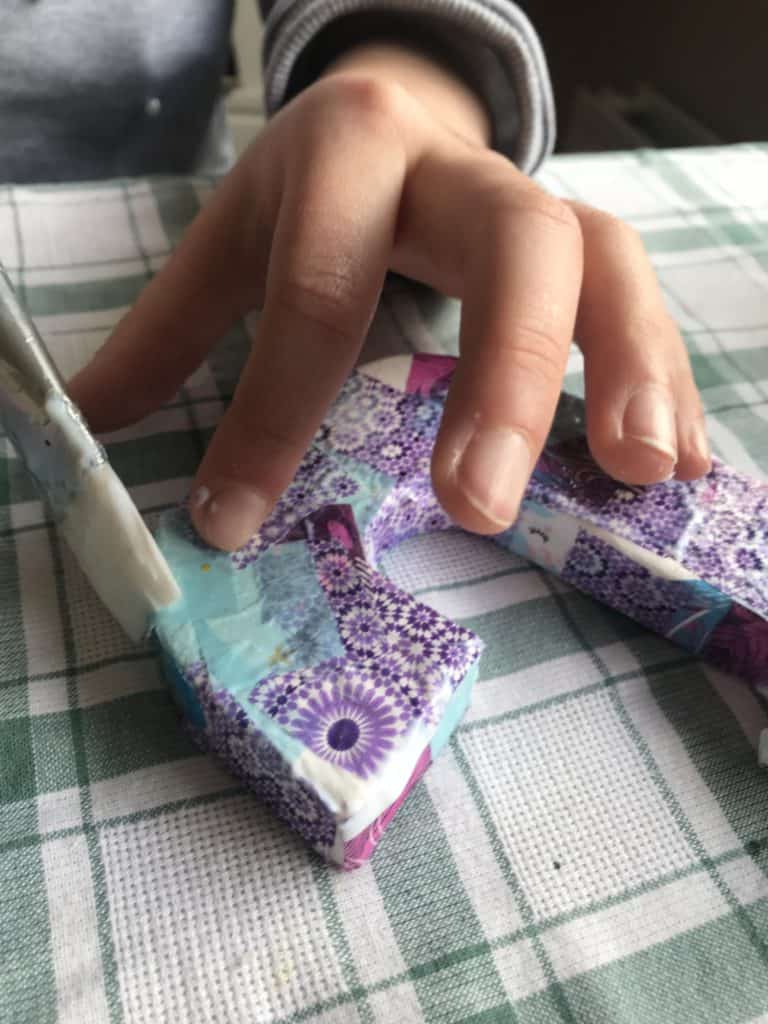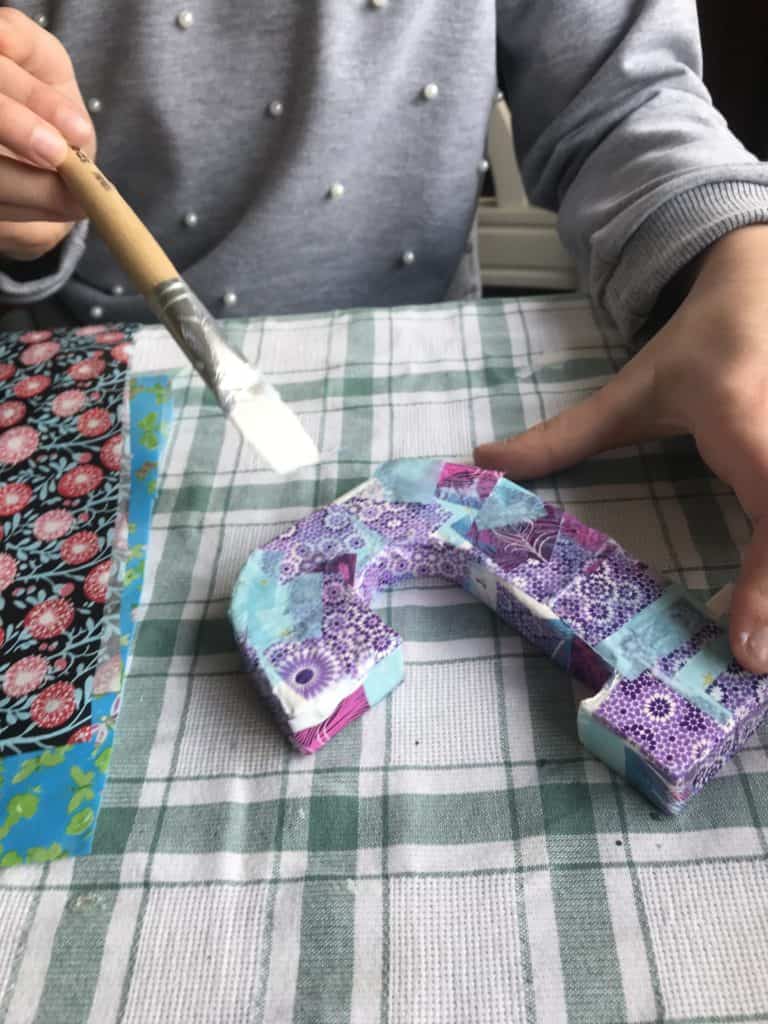 Once dry you can coat with a layer of Modpodge glitter….just because!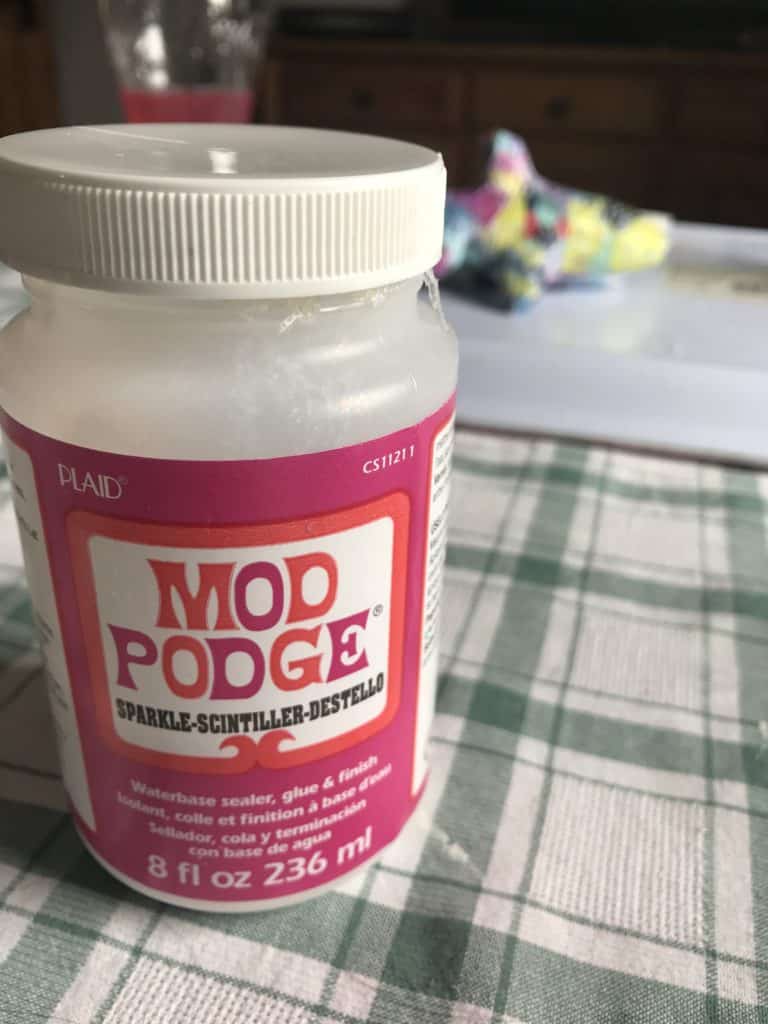 And then finish with a coat of Gloss UV Varnish to keep the colours bright.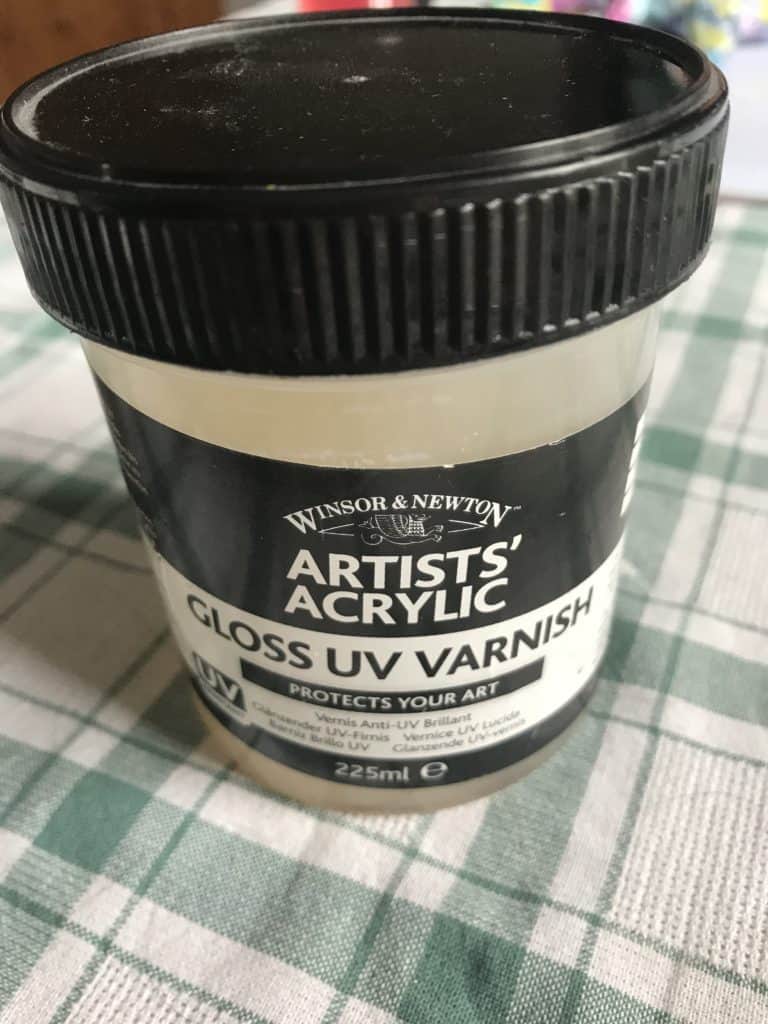 So there you have it, the simplest activity for kids and adults alike.