What better way to remind your kids just how special you think they are than with Valentines cards for kids!
After all… we spend most of the year moaning at them to do ALL. THE. THINGS… in their opinion anyway! So Valentine's day is the perfect time to remind them that we love them very much, despite them never doing ANY. OF. THE. THINGS… 😉
If you love the sound giving your kids a Valentines card this year then read on…
I've had the best time sifting through a TON of valentines cards for kids to find you the best… and you're soooo not gonna be disappointed…
…Because I've found you the PERFECT Valentines cards for kids that your kids will absolutely adore!
So, let's get to it…
P.S. Remember to Click here or on the image below to quickly & easily save these cute Valentines cards for kids to your Pinterest so you never lose them! 🙂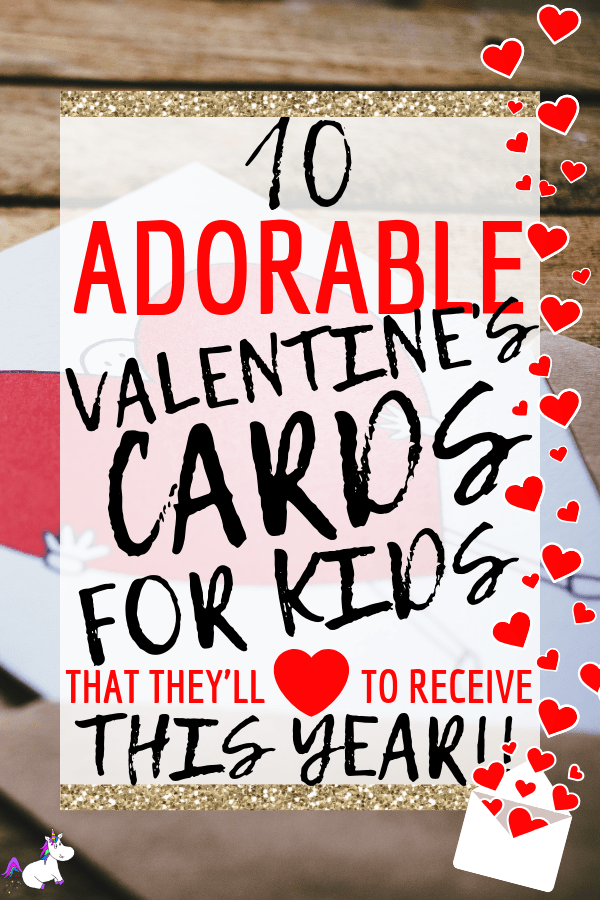 This post may contain affiliate links. See my full disclosure here for more info.
10 Best Valentines Cards For Kids
#1 I Love You Slow Much
This card is so cute & comes with an adorable felt badge that your kids can wear to remind them of how much you love em!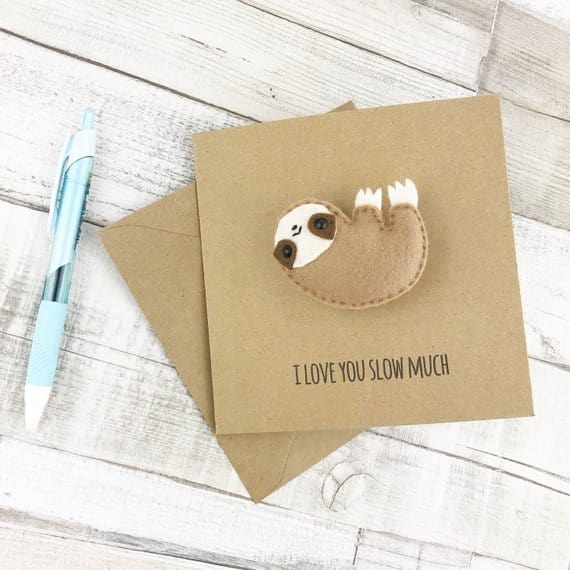 #2 Baby Shark Valentine's Card
Ok, the baby shark song is kinda irritating but kids will totally 'get' this cute Valentine's day card!
You can choose to have this card printed & sent to you or you can print it off yourself… perfect if you're a self-declared scatty mom like me who leaves everything to the last minute! 😉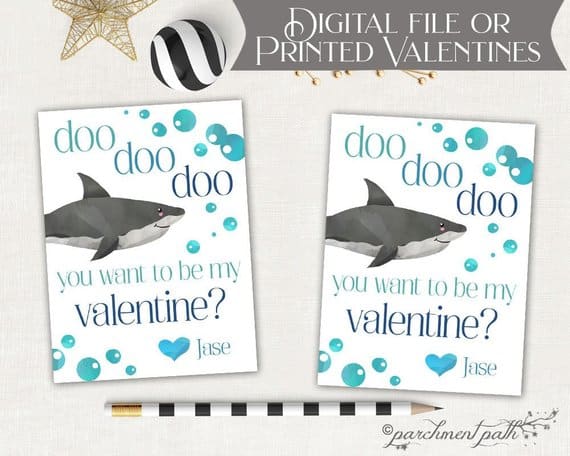 #3 You're My Favorite Human Bean
The cuteness of this card simply cannot be denied…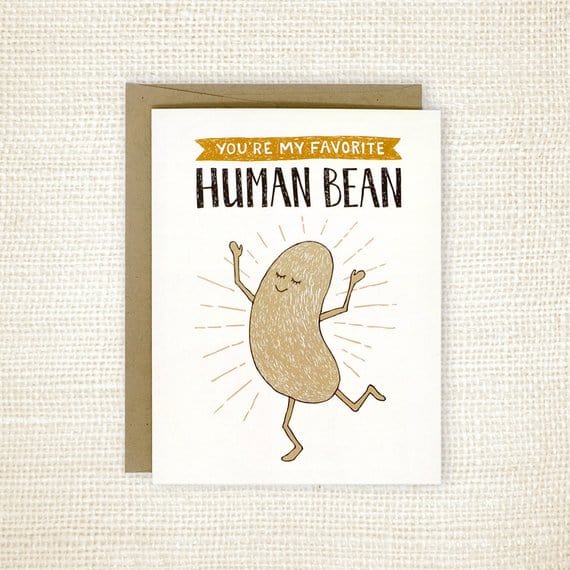 #4 Unicorn Valentine's Card
We all know someone obsessed with unicorns… (cough, cough) Once again, this card can be downloaded & printed… saving the day if you've left it too late to be posted.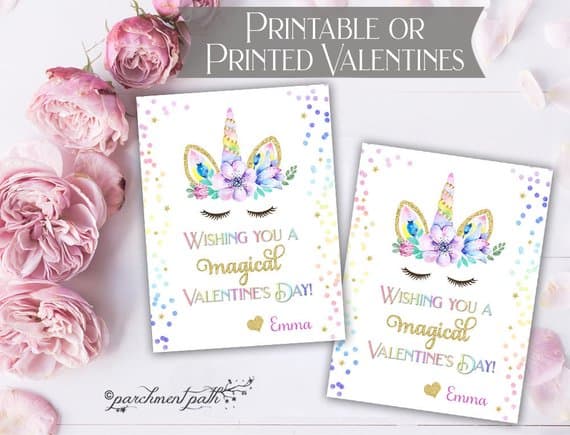 #5 I'd Pick You Funny Valentine's Card
This card is a bit gross, but totally on the humor level of a lot of kiddies! (yep, especially mine)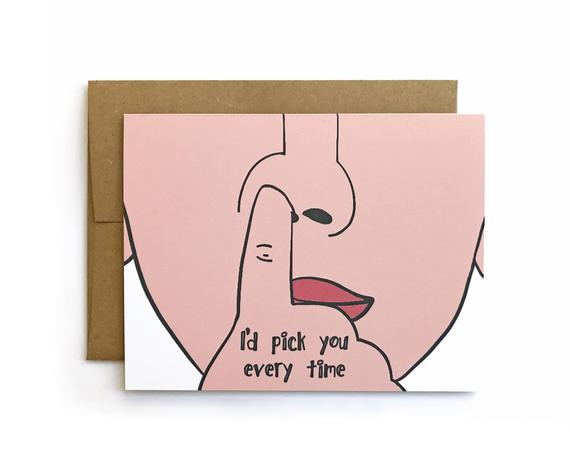 #6 I Love You Like No Otter…
I love this cute little card… perfect for your own little bundle of cuteness!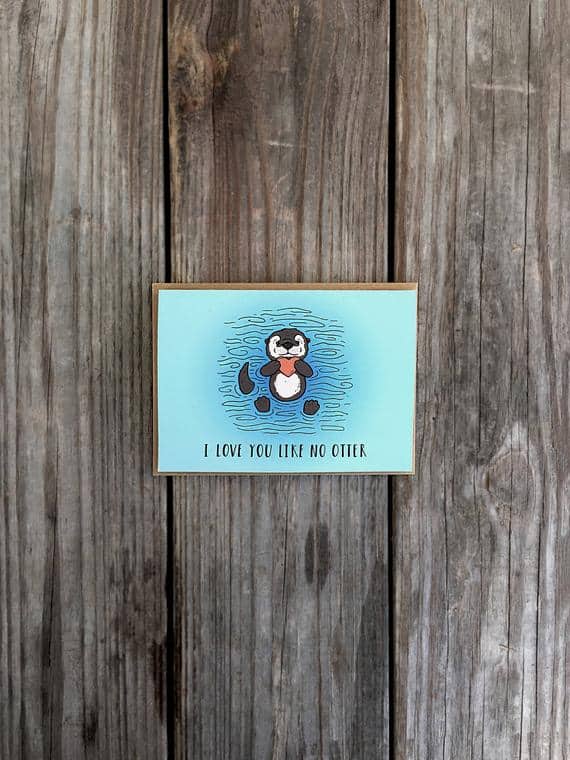 #7 You're My Favorite Human
Let your child know that they're your favorite this year with this sweet valentines card… HINT: not the best card if you have more than one child! 😉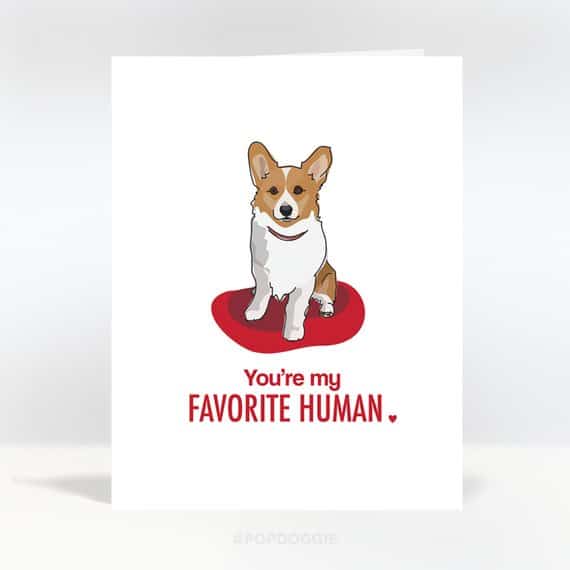 #8 Emoji Heart Face Valentine's Card
This printable card is a hit with all kids no matter how old they are… simply download, print & stick on some heart shaped candies!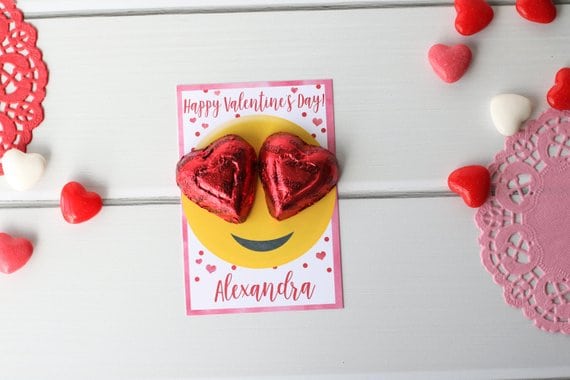 #9 Kids Valentine's Fortune Teller
This is a slightly unconventional Valentine's card (ok, you got me, it's not actually a card) but your kids will have a ton of fun playing with this Valentine's fortune teller!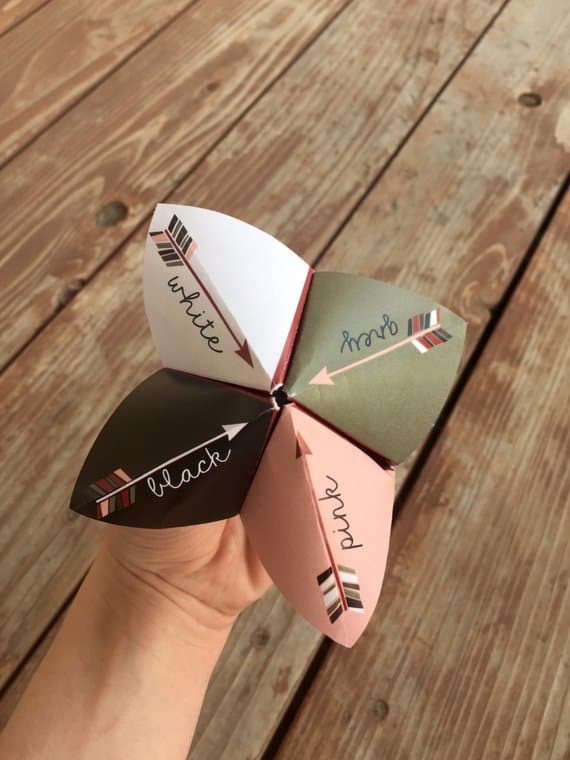 #10 Cute Dog Valentine's Card
The best valentine's cards for kids usually have a cute animal and this kissing doggy card is no exception… you're kids will love this sweet card!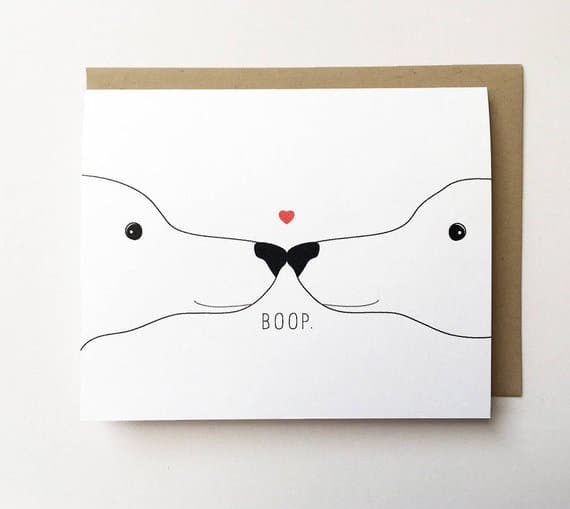 Before You Go...
The best part of Valentine's Day for me is being able to spend it with my kids and remind them that they're completely loved!
As kids are so full of innocence, they really appreciate receiving a special Valentines… especially from mom & dad!
I really hope you've enjoyed this collection of Valentine's cards for kids & found your little love their perfect card!
If you want to give them a really sweet gift too… check out these fab ideas from Amazon….