Spice up your Halloween costume this year with these 17 pumpkin face paint ideas that are sure to make you the star of any party.
From simple designs like orange with black stripes to more complicated patterns, these tutorials will have you looking spooky in no time.
And the best news?
You don't need expensive makeup or professional skills to achieve an amazing look – all it takes is some creativity and inspiration!
Whether you want something quick and easy or something more complex, we've got some pumpkin makeup looks for every skill level.
Oh, and we've also got some helpful tips so you can put together an easy pumpkin costume to go with your pumpkin makeup!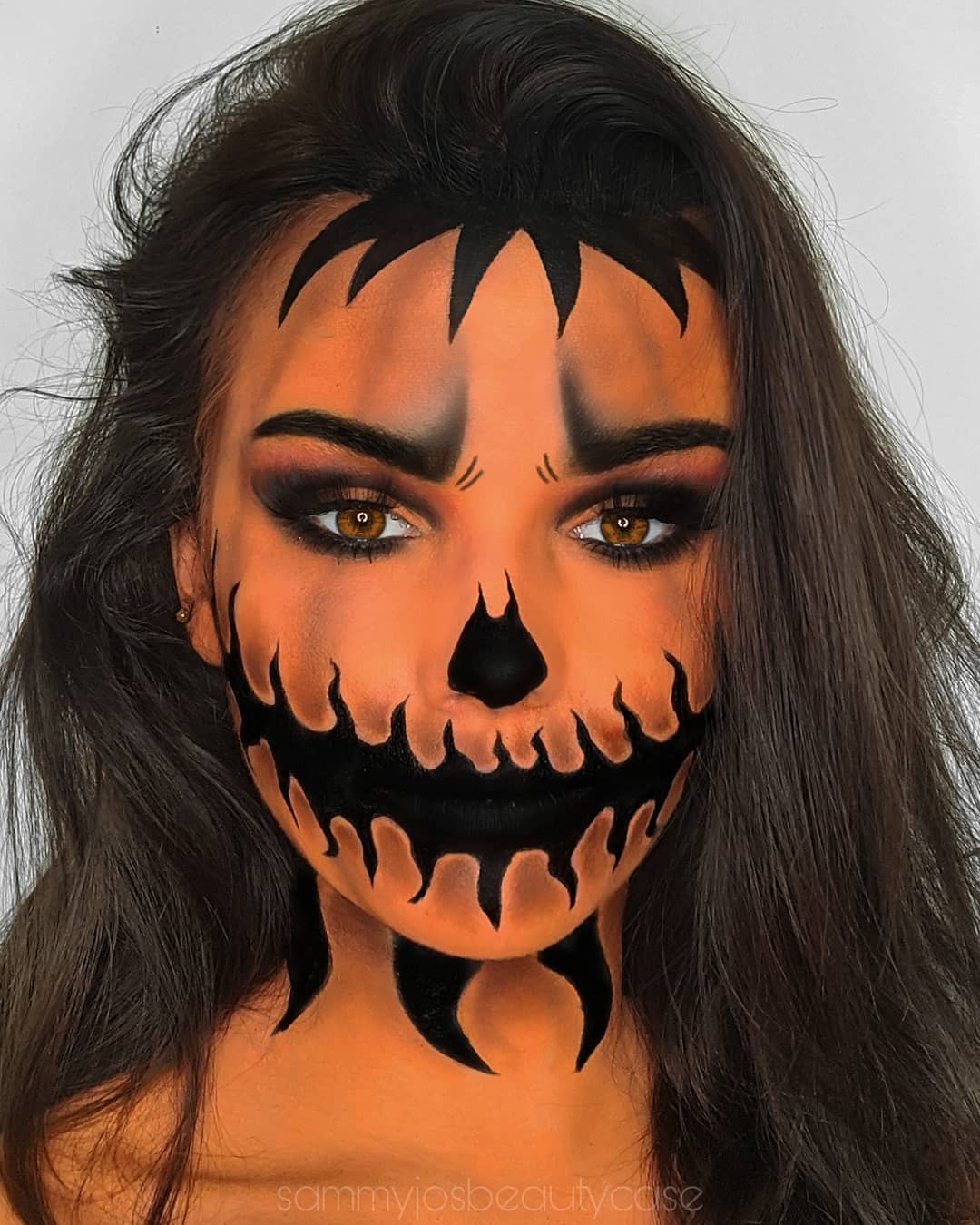 This post may contain affiliate links. See my full disclosure here for more info.
How Do You Make A Pumpkin With Makeup?
Creating a cute (or scary) pumpkin look with makeup or face paint is super easy to do!
You can get yourself a little Halloween makeup set like this or just simply use the makeup you already have in your makeup bag along with some orange face paint!
To create a pumpkin makeup look you will need…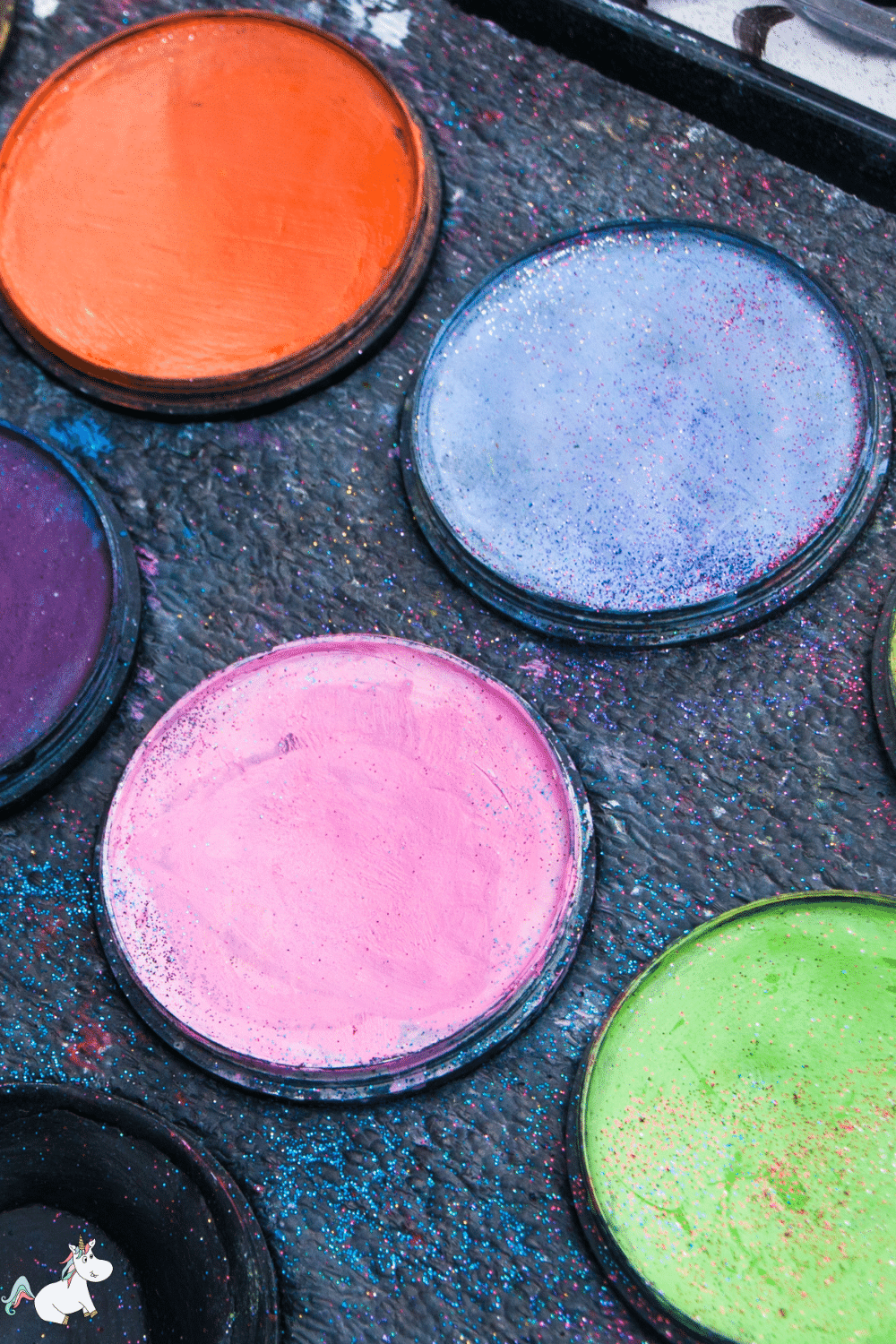 How To Make A Pumpkin Costume
Pumpkin costumes are readily available to buy online…
But you can have so much fun putting together your own DIY pumpkin costume!
In fact, a pumpkin costume to match your face paint is easy to make and budget-friendly too!
What do you need for a pumpkin costume?
Some optional extras for a pumpkin costume would include…
Brown boots
Green or orange gloves
So are you ready to get started on your pumpkin face paint design?
Let's do it…
P.S. Don't forget to click here to quickly and easily save these pumpkin face paint ideas to your Halloween ideas board on Pinterest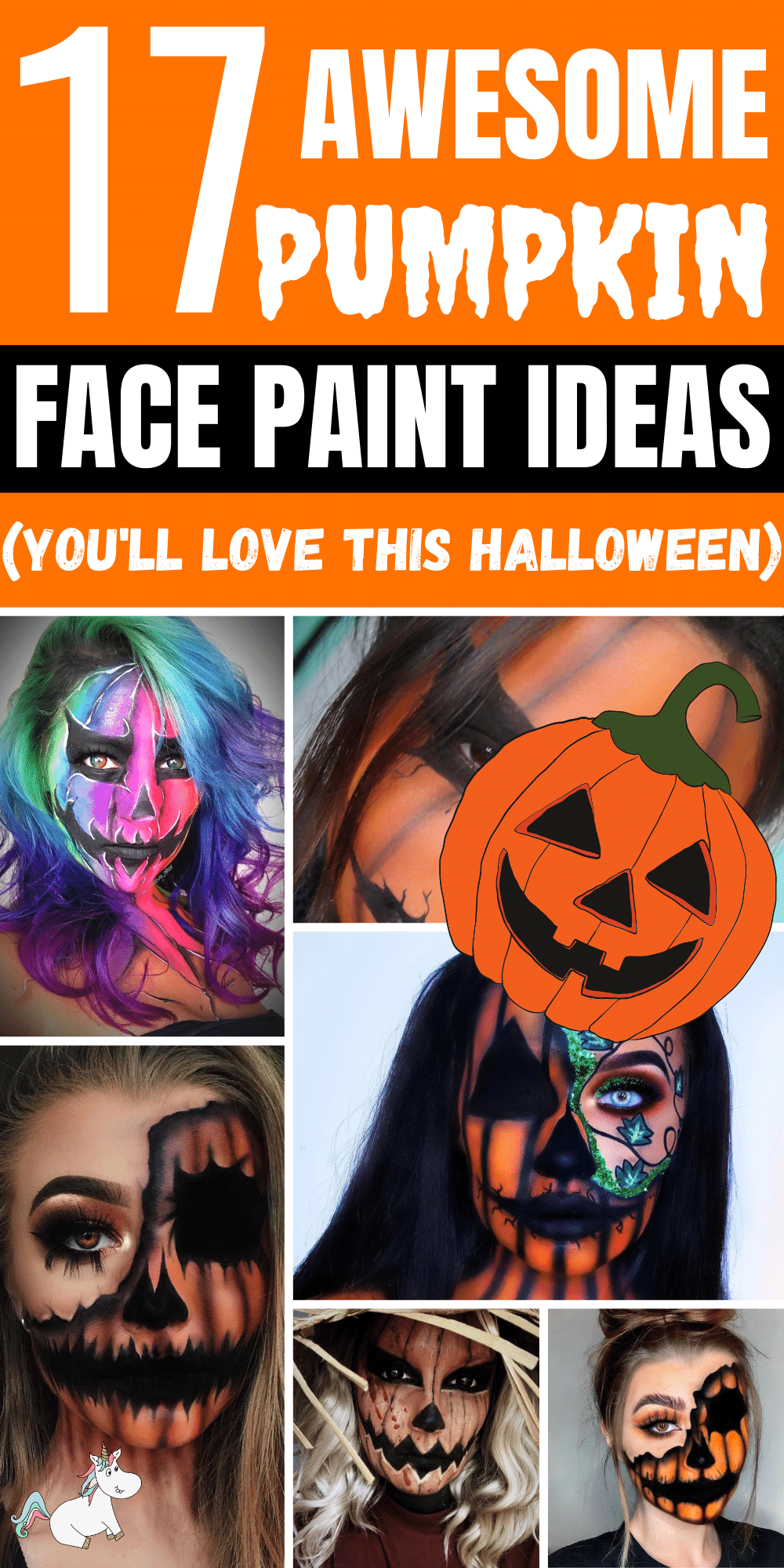 17 Pumpkin Face Paint Makeup Tutorials You Can Easily Do This Halloween
1. Glam Pumpkin Look
2. Glitter Pumpkin Face Paint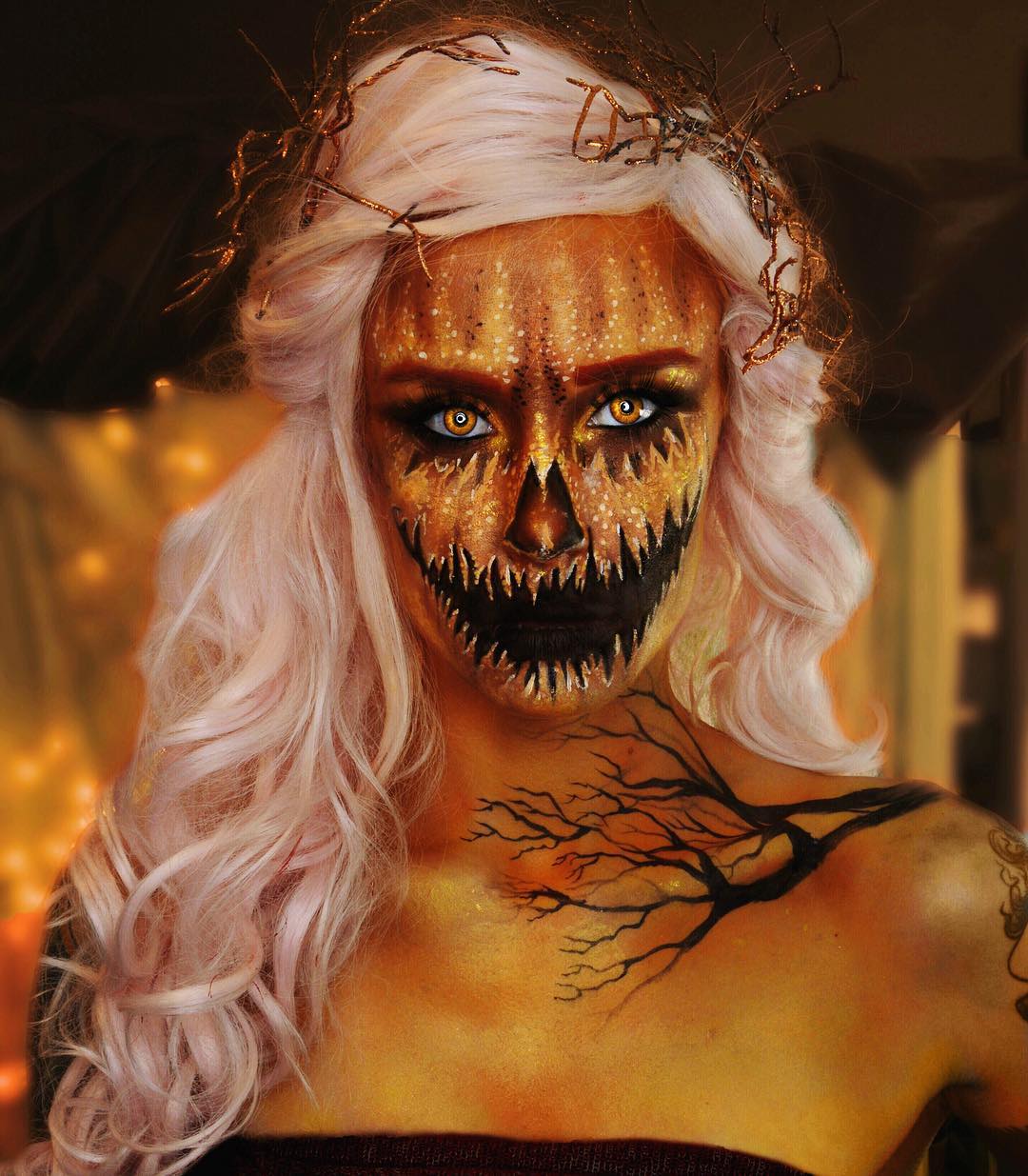 3. Scary Pumpkin Makeup Look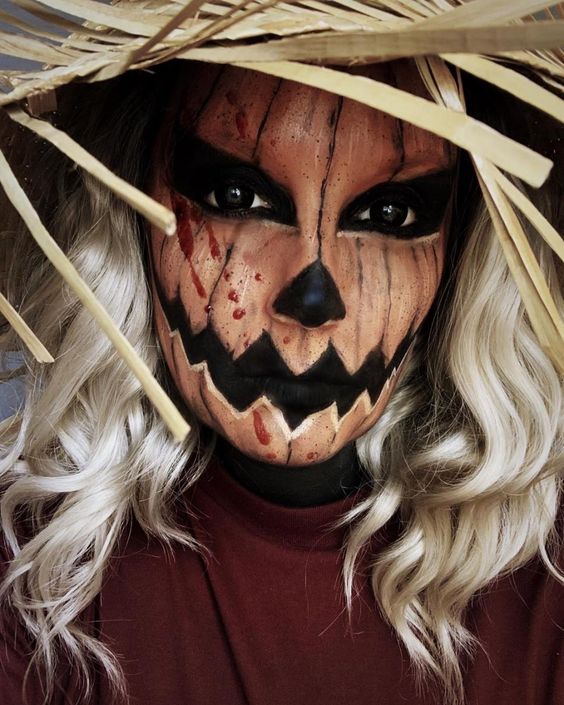 4. Easy Pumpkin Makeup Look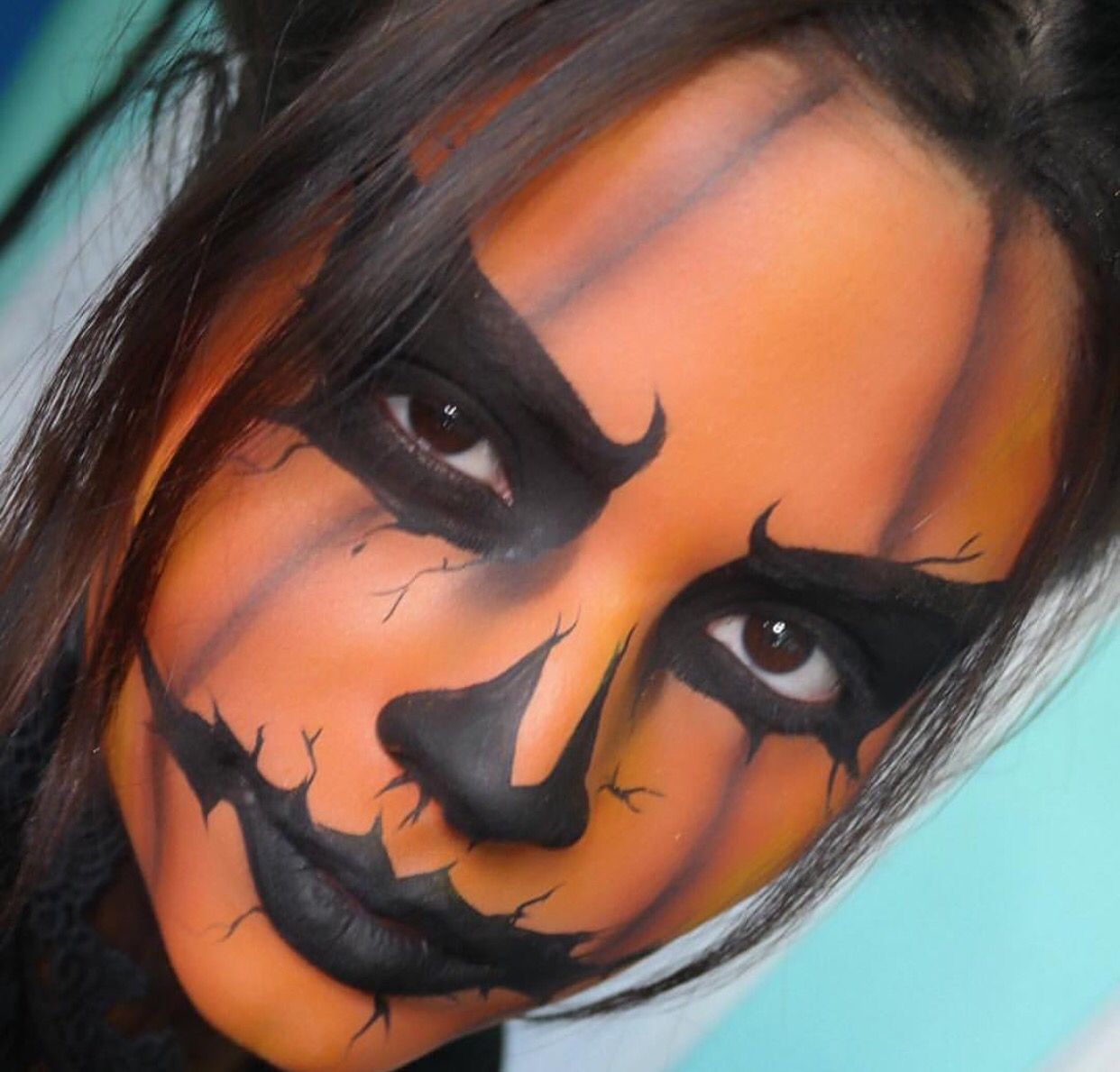 5. Melting Pumpkin Face Paint
6. Affordable Pumpkin Makeup Tutorial
7. Scary Pumpkin Face Paint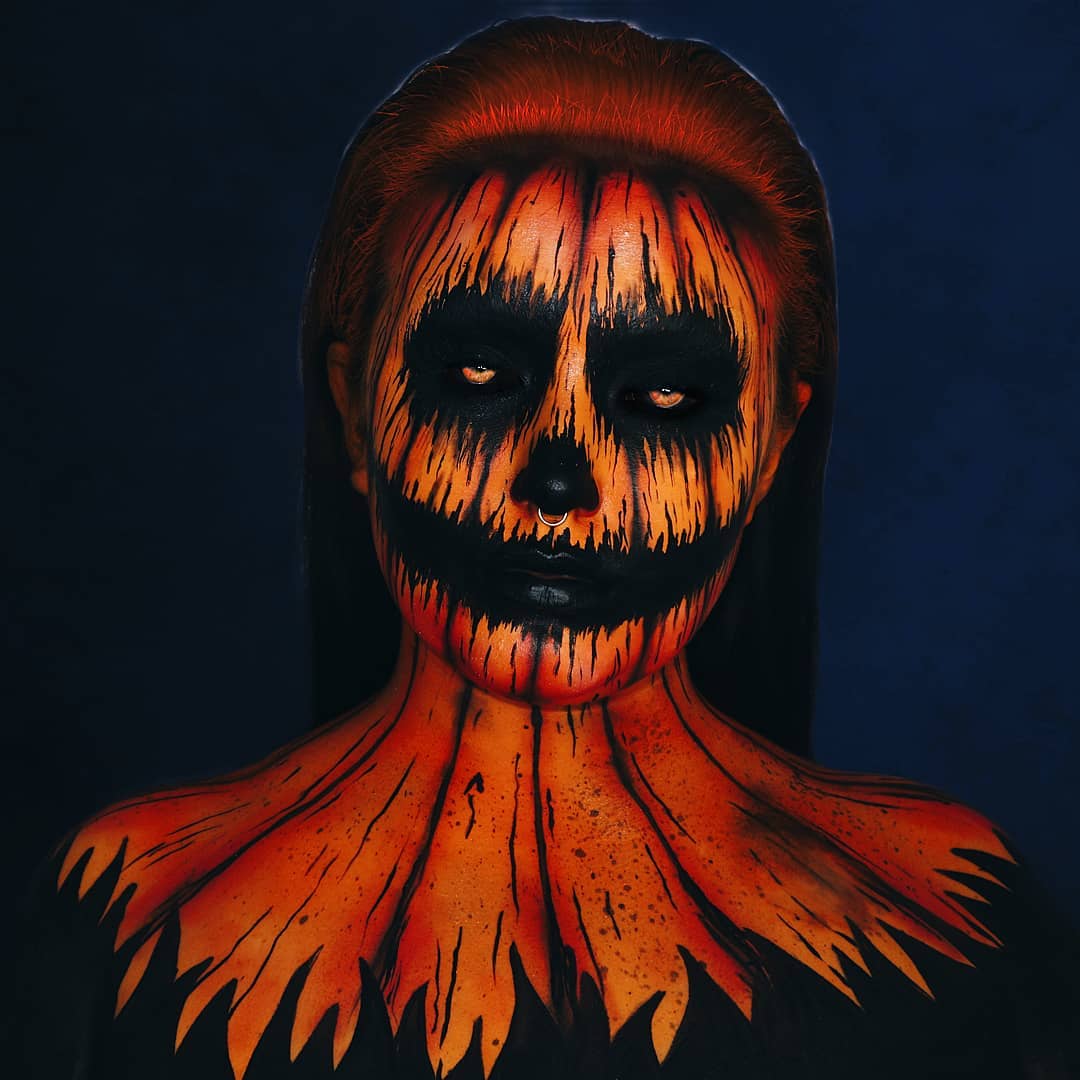 8. Pumpkin Face Makeup Design
9. Halloween Pumpkin Tutorial
10. Skeleton Pumpkin Makeup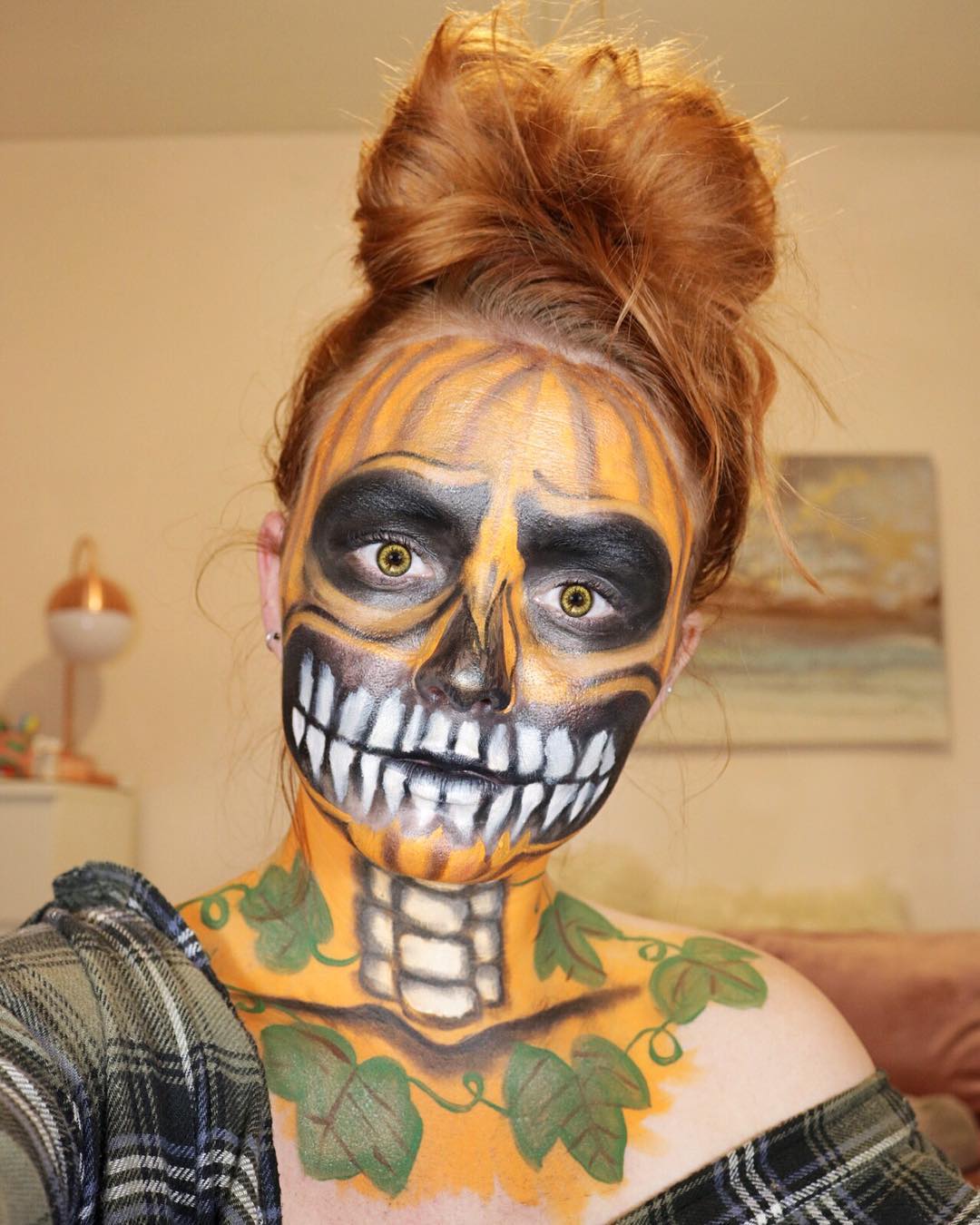 11. Easy Pumpkin Makeup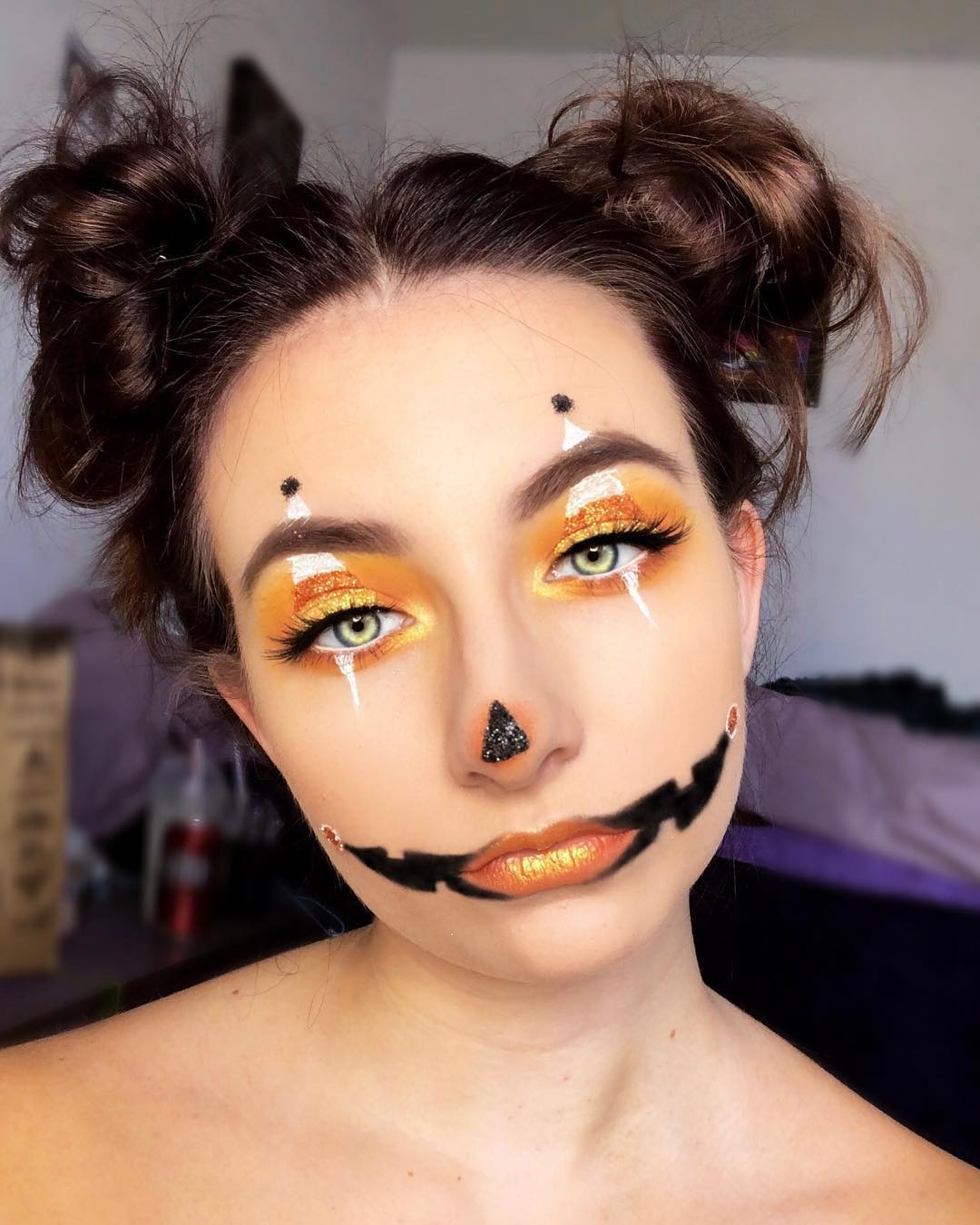 12. Pumpkin-Inspired Face Paint Idea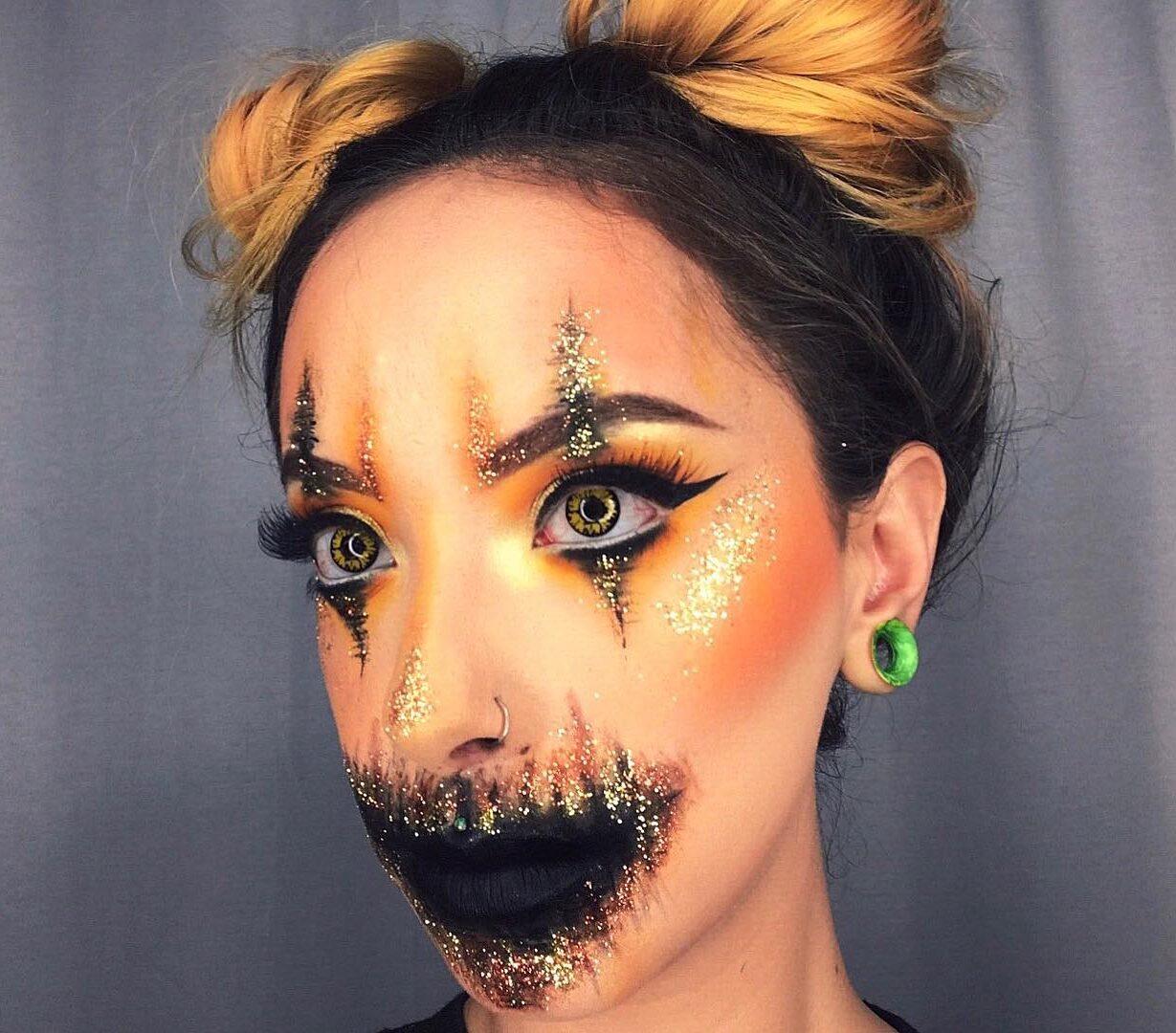 13. Rainbow Pumpkin Face Paint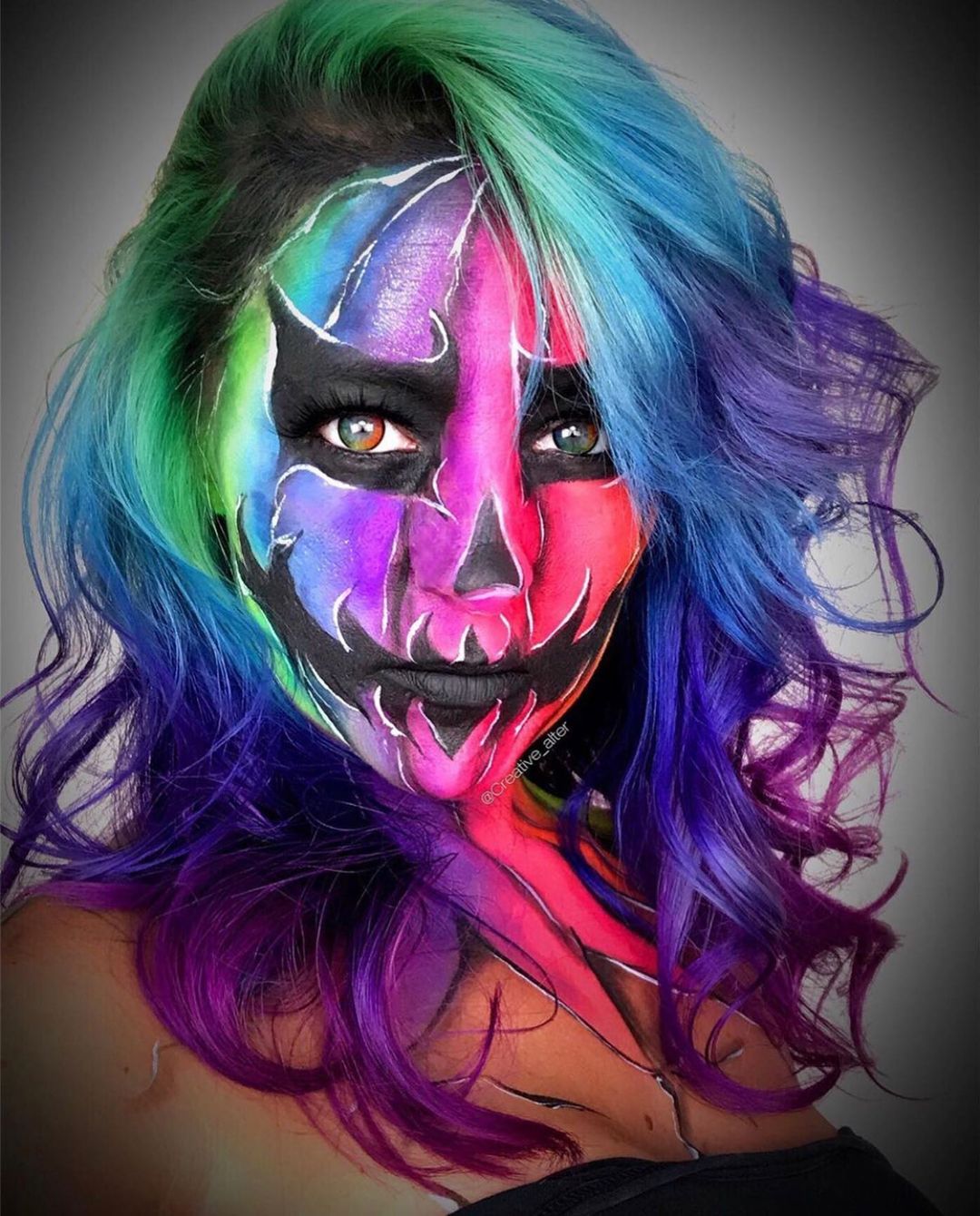 14. Stunning Pumpkin Makeup Look With Glitter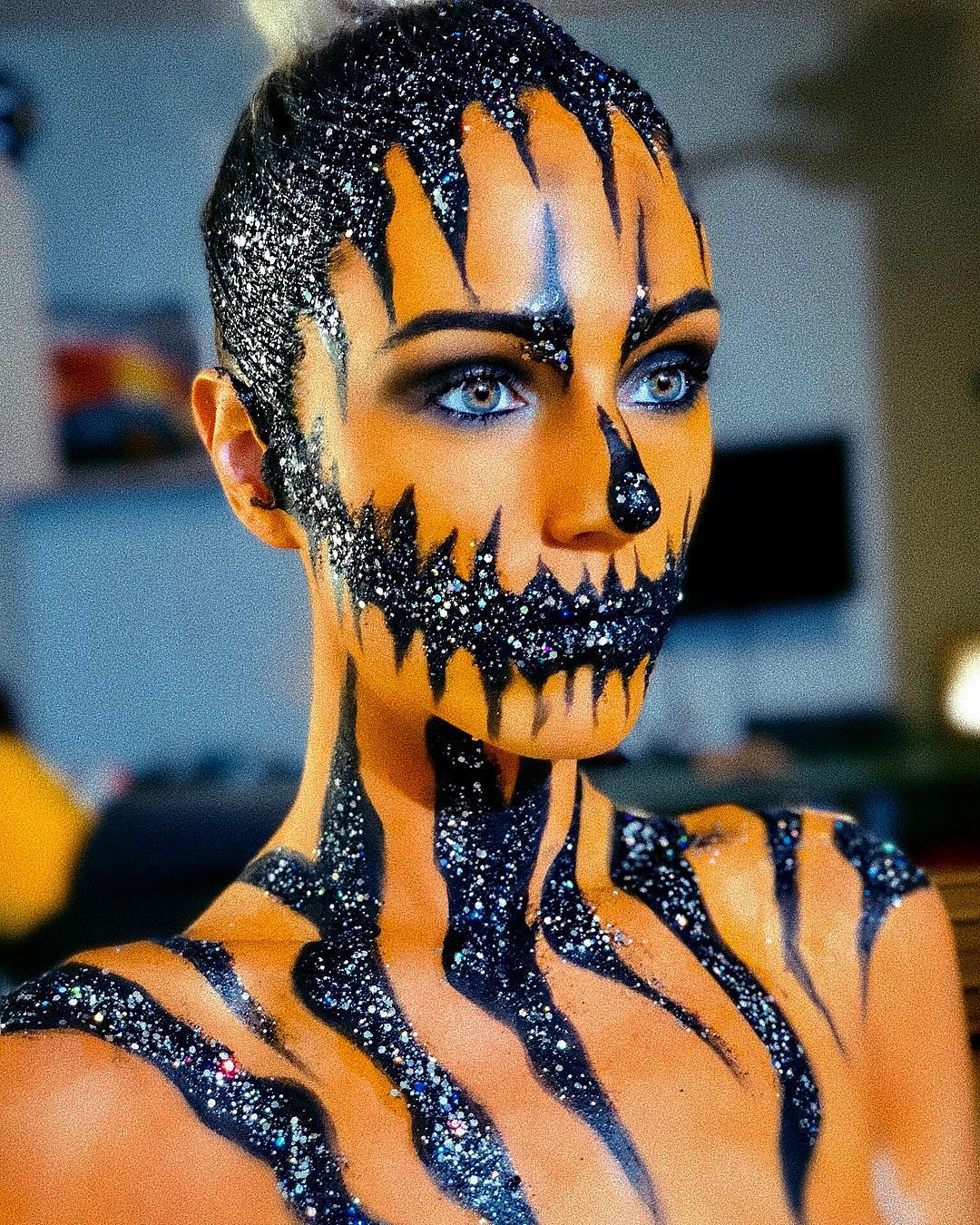 15. Unique Jack 'o' Lantern Makeup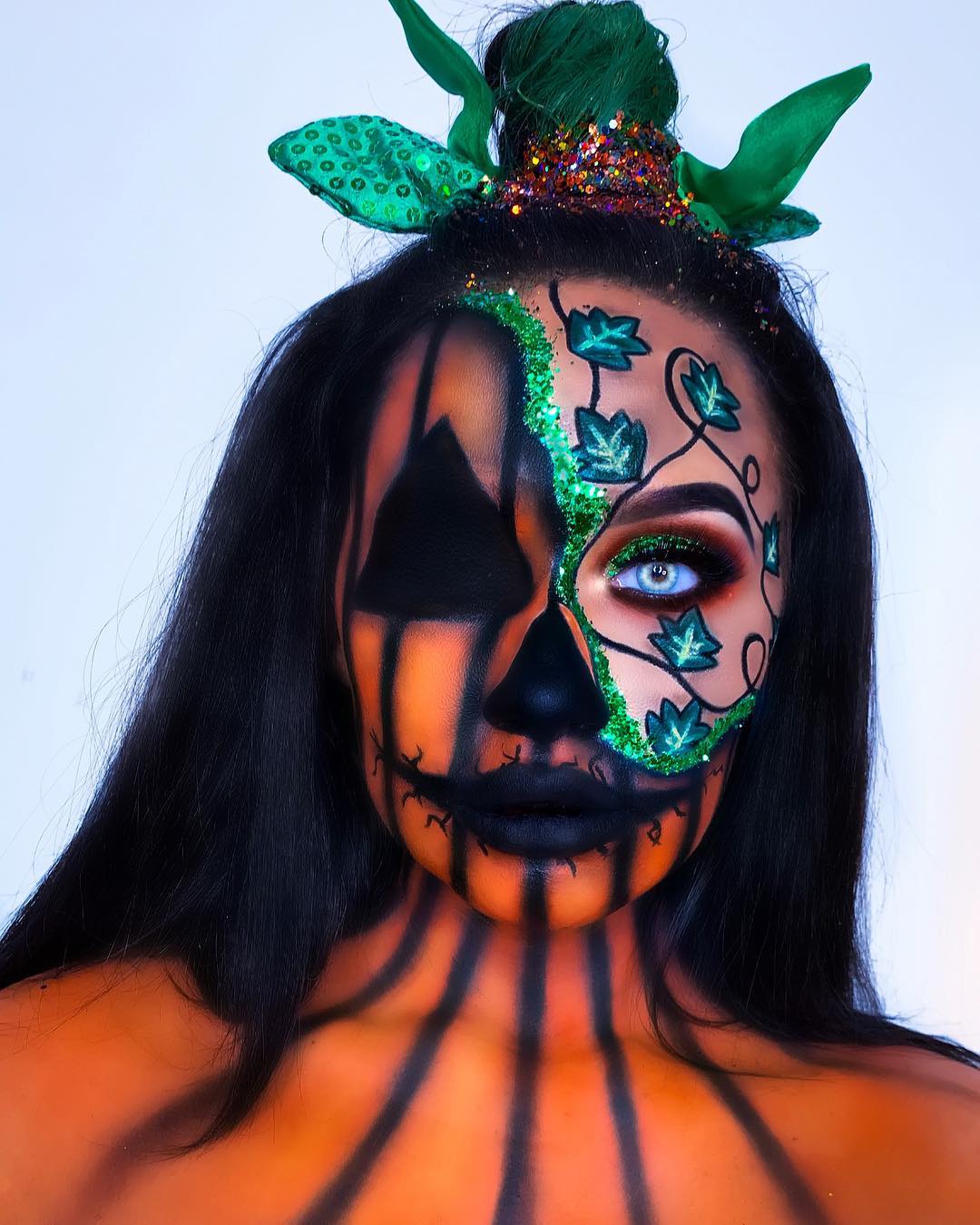 16. Cute Pumpkin Face Paint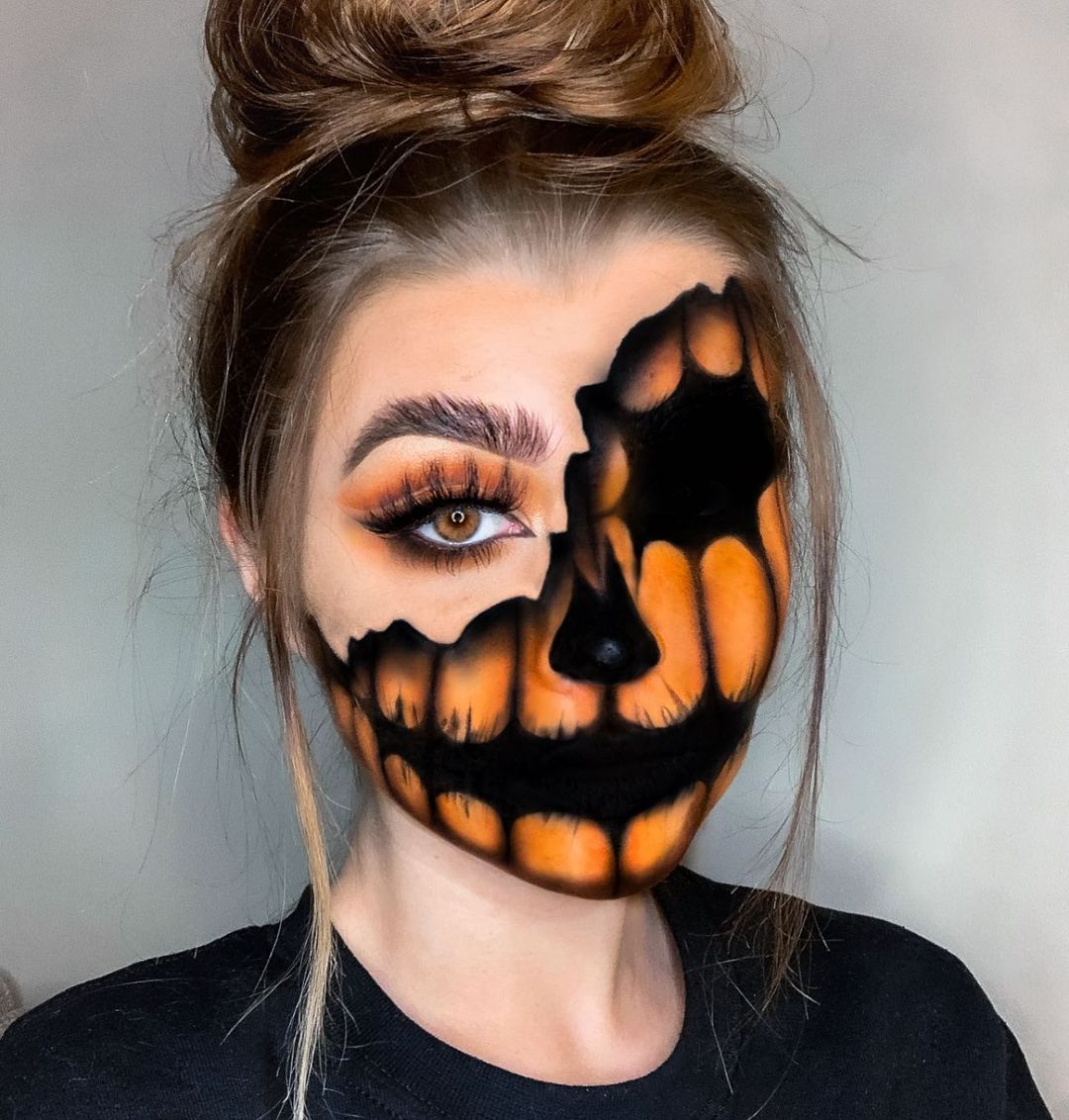 17. Creepy Pumpkin Face Paint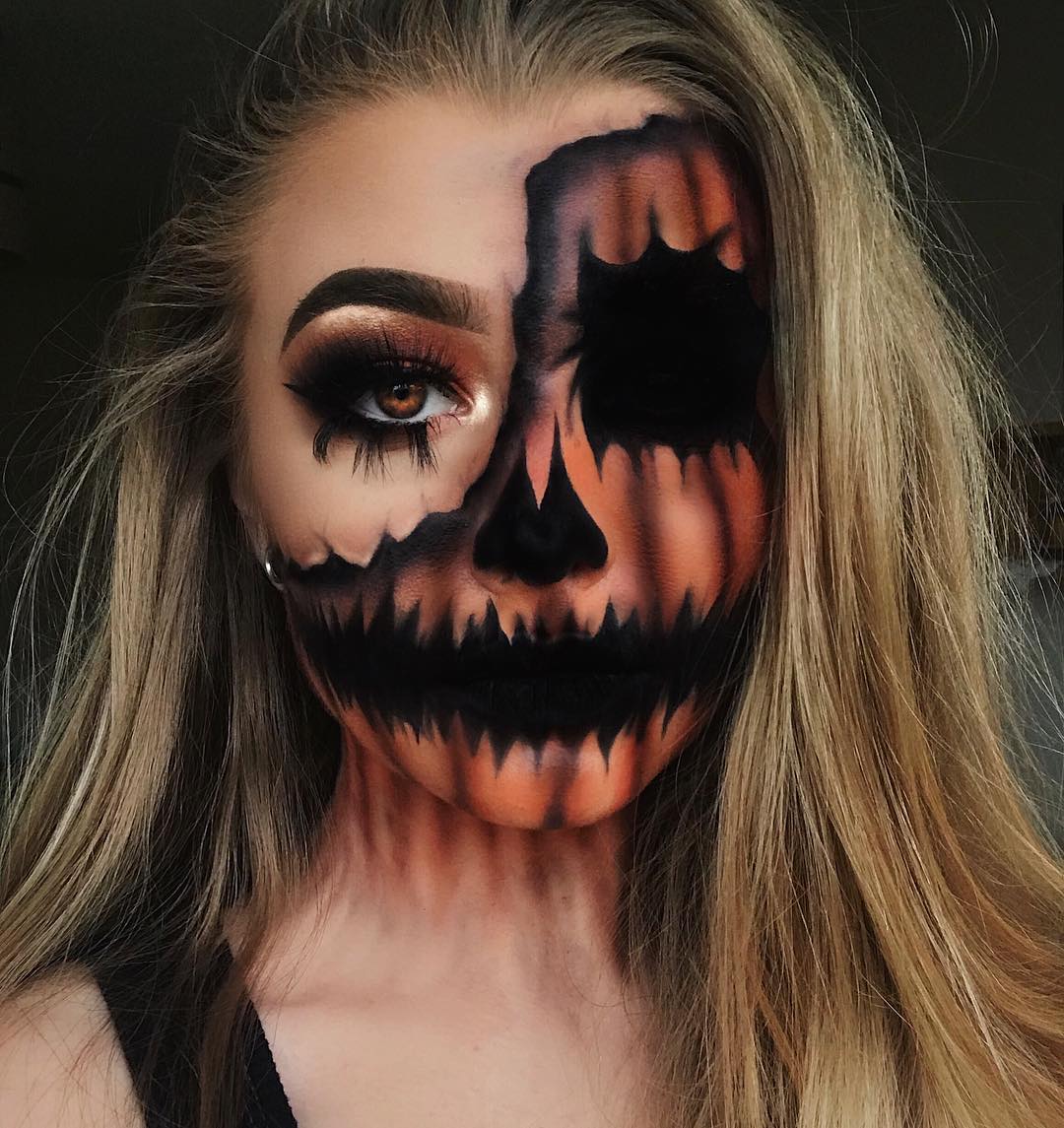 Before You Go...
Whether you're going for cute pumpkin makeup or a scary pumpkin look to give everyone the creeps this Halloween, then these awesome pumpkin face paint ideas have shown you that there are many awesome looks to choose from!
And the best part?
These pumpkin makeup ideas are all fun, creative and can be as easy or intricate as you like!
Happy Halloween!!