If you're looking for unique and beautiful ways to incorporate natural elements into your Christmas decor, look no further!
We've gathered 22 DIY natural Christmas decorations that will help give you all the cozy festive feels and get you inspired.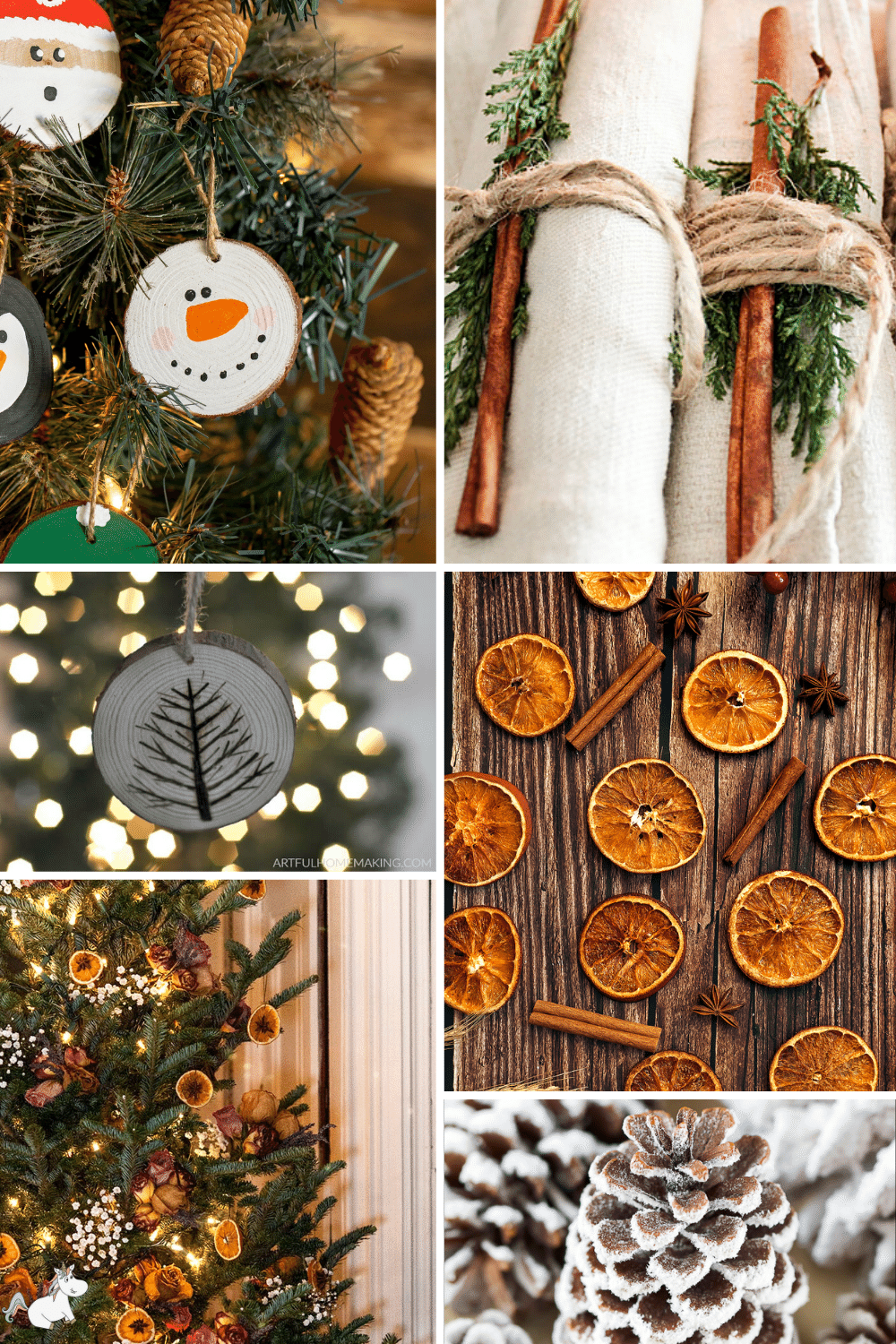 This post may contain affiliate links. See my full disclosure here for more info.
From using pinecones and greenery to create stunning wreaths and garlands to fashioning chic ornaments out of cinnamon sticks and twigs, there are so many fun ways to decorate with natural elements this holiday season.
Click here to quickly save these beautiful natural Christmas decoration ideas to your Festive Pinterest board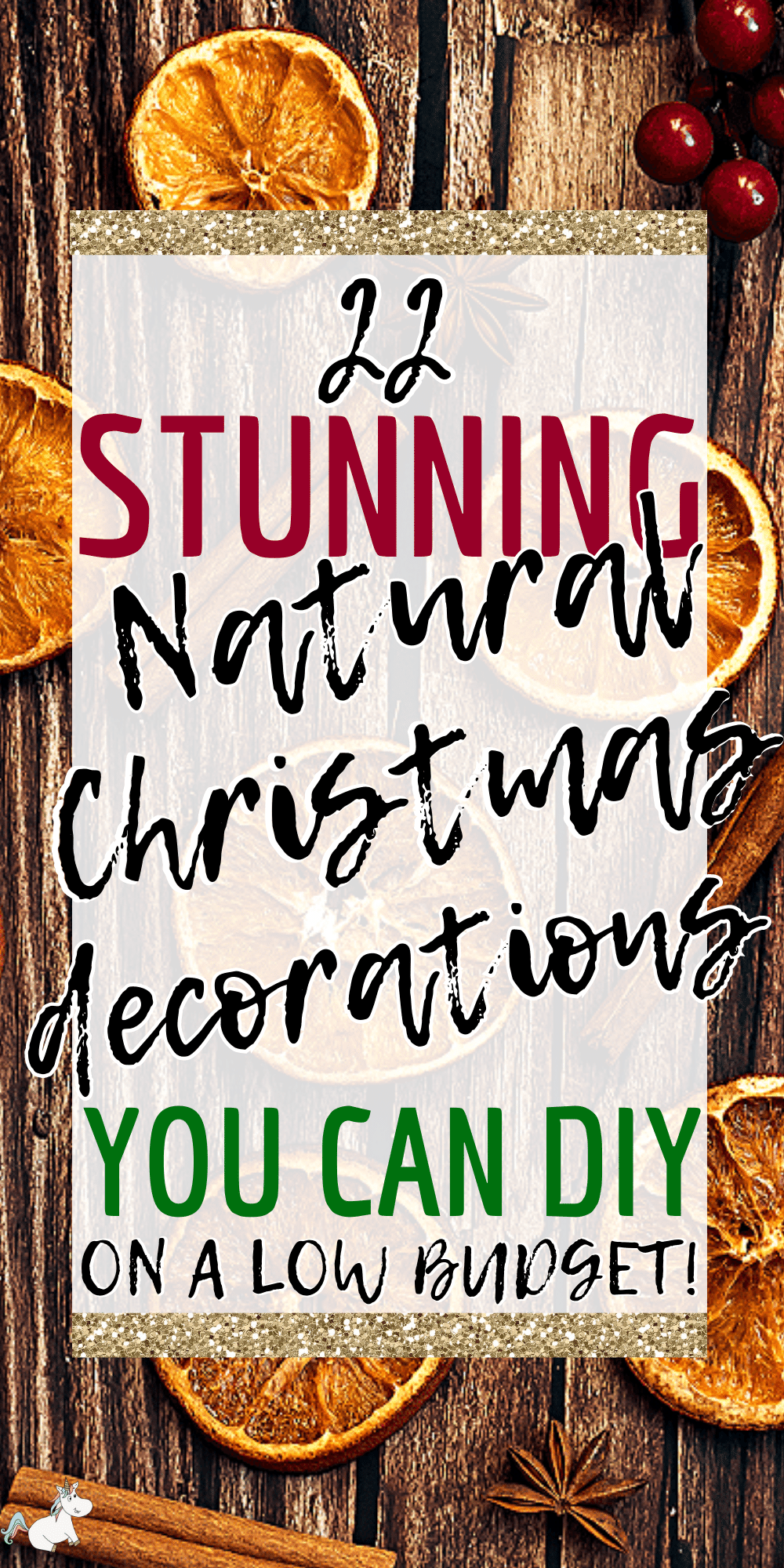 Tips for Incorporating Natural Elements Into Your Existing Holiday Decor
One of the best things about using natural elements in your Christmas decor is that it can be easily incorporated into any existing holiday decorations you have. Here are a few tips on how to do just that:
1. Use greenery to add a pop of color and texture to your mantel or fireplace surround.
2. Bring the outdoors in by filling vases and bowls with pinecones, acorns, or other festive finds.
3. Make a natural garland or wreath to hang on your front door.
4. Use tree branches to create unique holiday centerpieces.
5. Get creative with natural materials like burlap, wood, and stone to create one-of-a-kind holiday decorations.
Best Natural Materials To Used For Christmas Decorations
Some of the most popular natural materials used for Christmas decorations include:
– Greenery (pine needles, spruce branches, holly, etc.)
– Pinecones
– Popcorn
– Acorns
– Twigs and branches
– Rocks and stones
– Burlap and other natural fabrics
– Wood (wood slices, scrap wood)
22 Natural Christmas Decorations To DIY This Year
1. Snow-Covered Pine Cones
There's no better way to bring the outside in at this time of year than these snow-covered pine cone ornaments!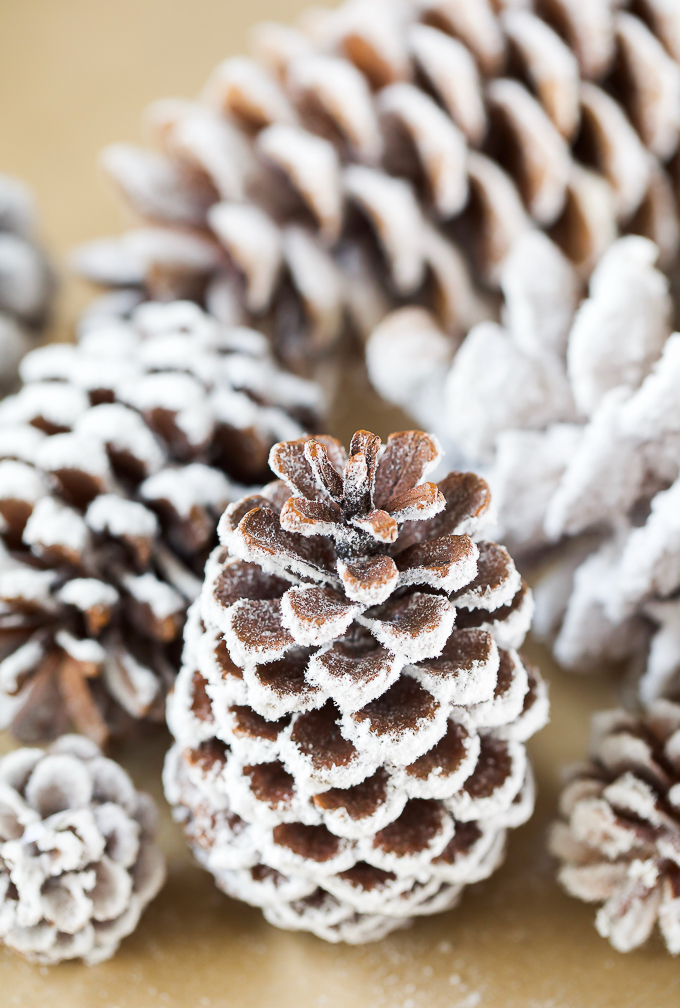 2. Dried Orange Slices
Oranges and other citrus fruits make the perfect natural ornaments for your tree… and these dried orange slice ornaments are super easy to make too! Simply follow the step-by-step tutorial linked below.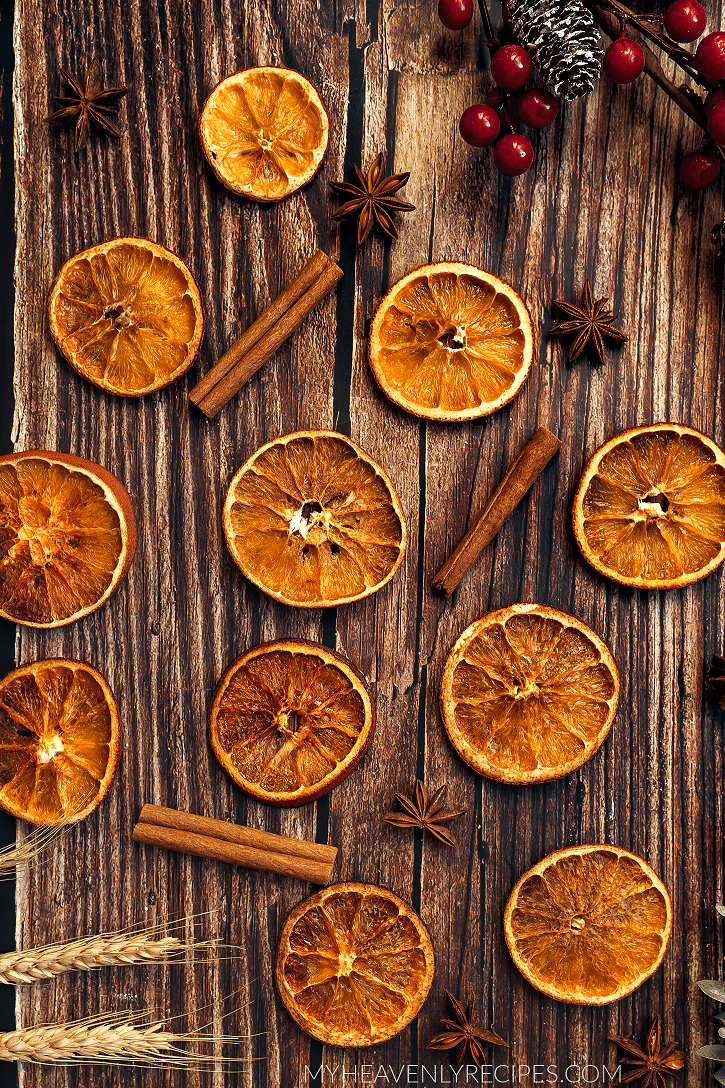 3. Wood Slice Ornaments
These adorable wood slices are easy and so much fun to make! And the best part? They will look effortlessly amazing on your Christmas tree!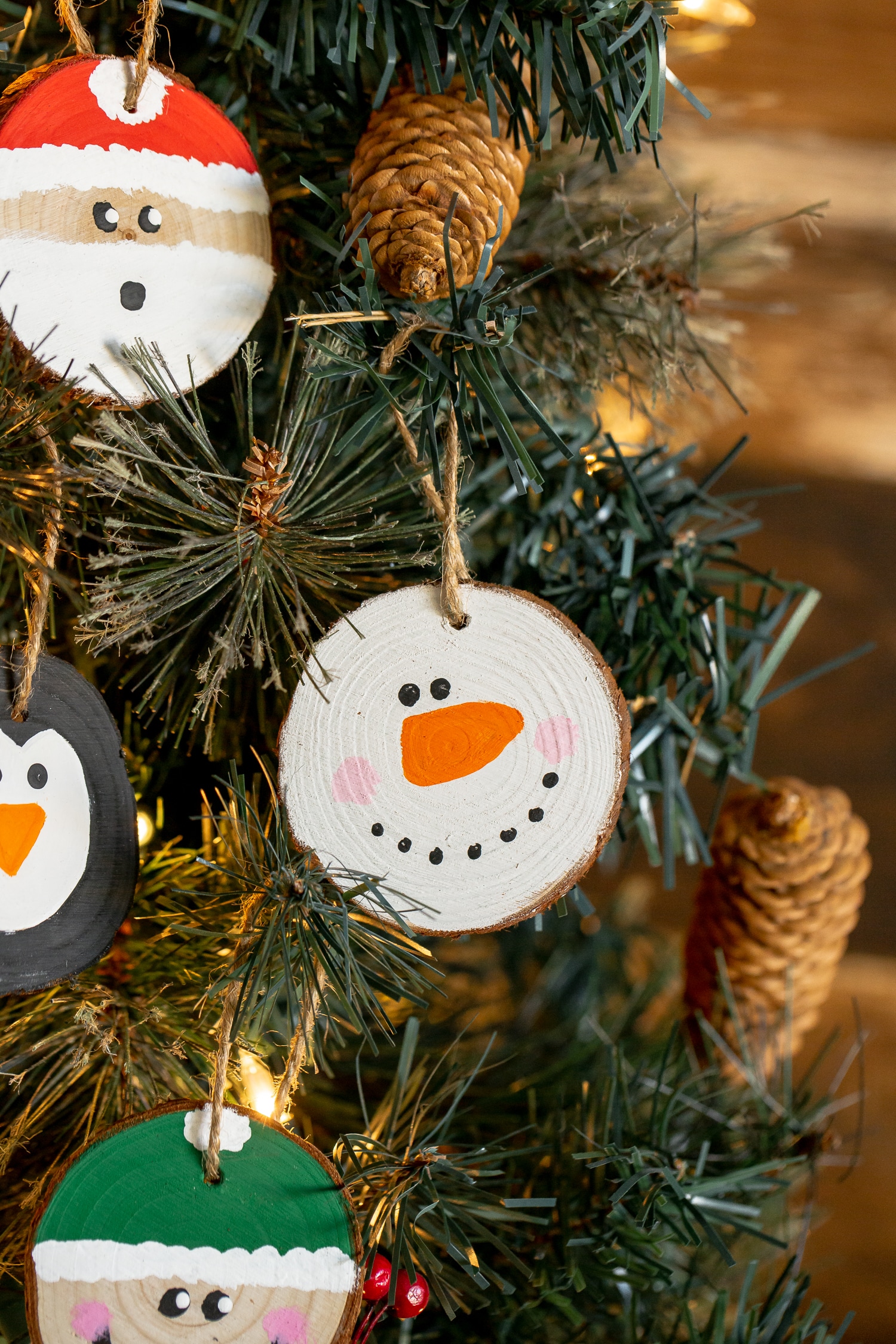 4. Origami Stars
We love simple ideas like this festive origami star… the perfect addition to any Christmas tree!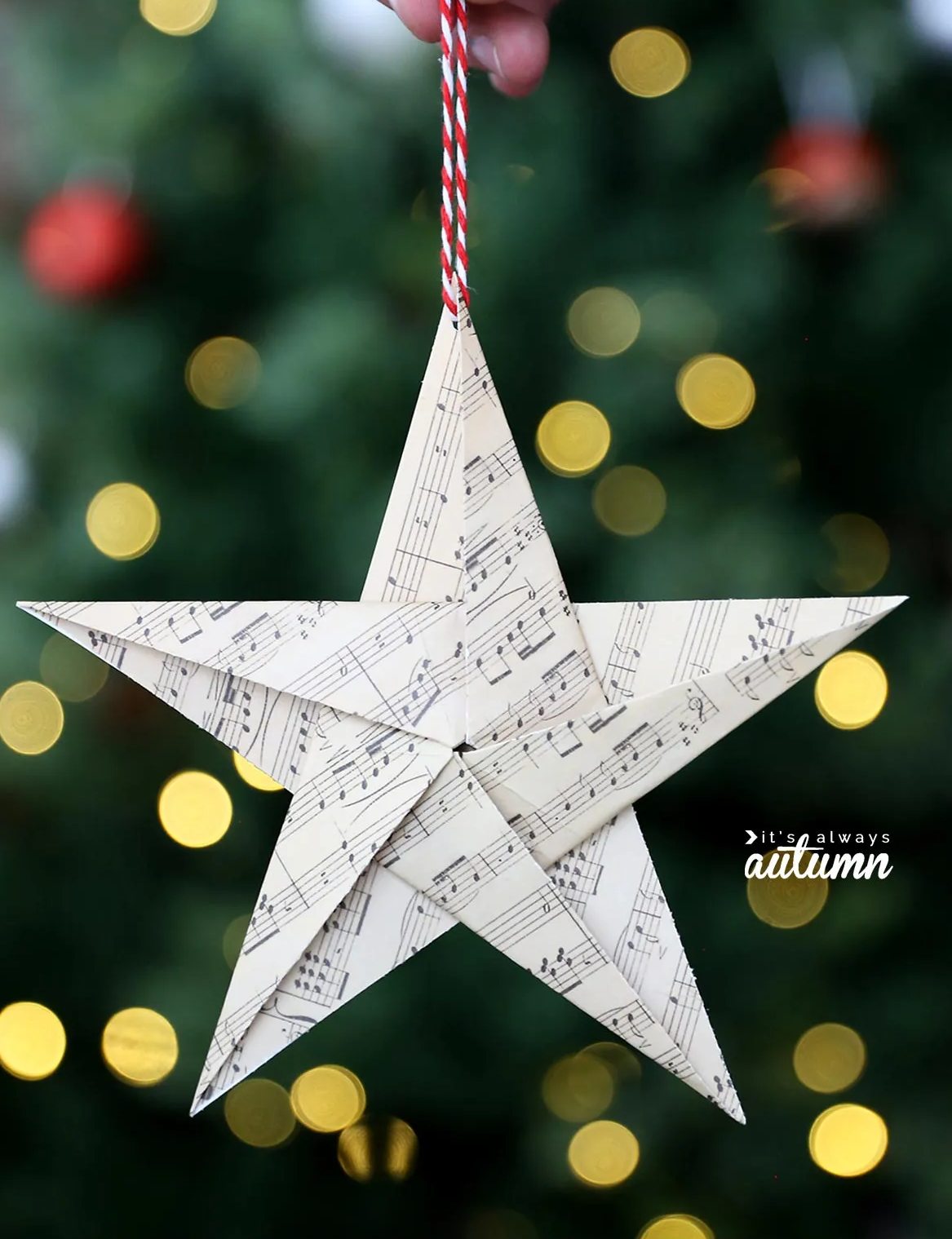 5. Popcorn Garland
Popcorn garlands are wonderful natural Christmas decorations that will add a little bit of magic to your festive decor this year.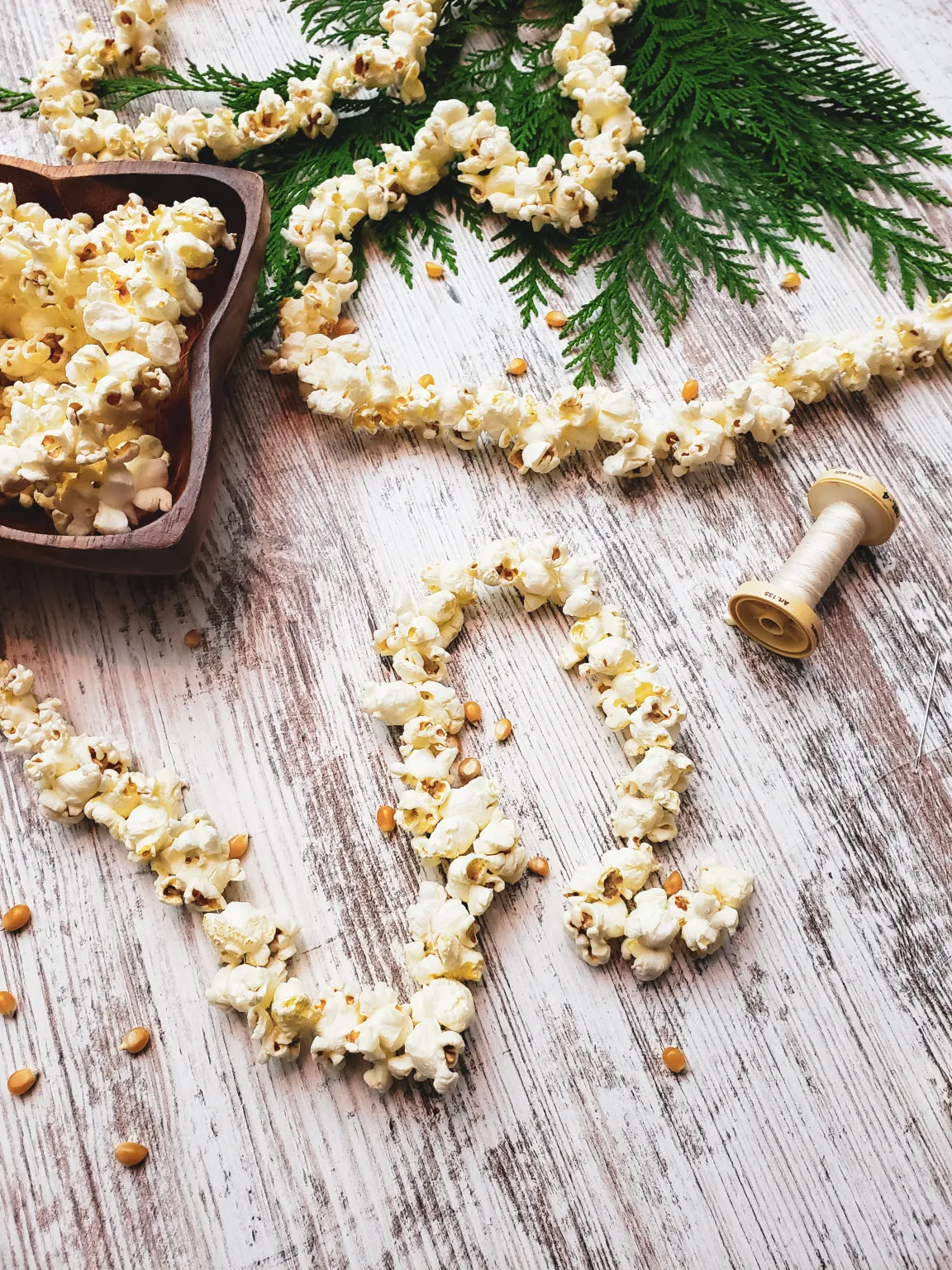 6. Ornaments Made With Orange Slices & Cinnamon Sticks
Create effortless festive flair with These simple DIY dried orange and cinnamon stick ornaments.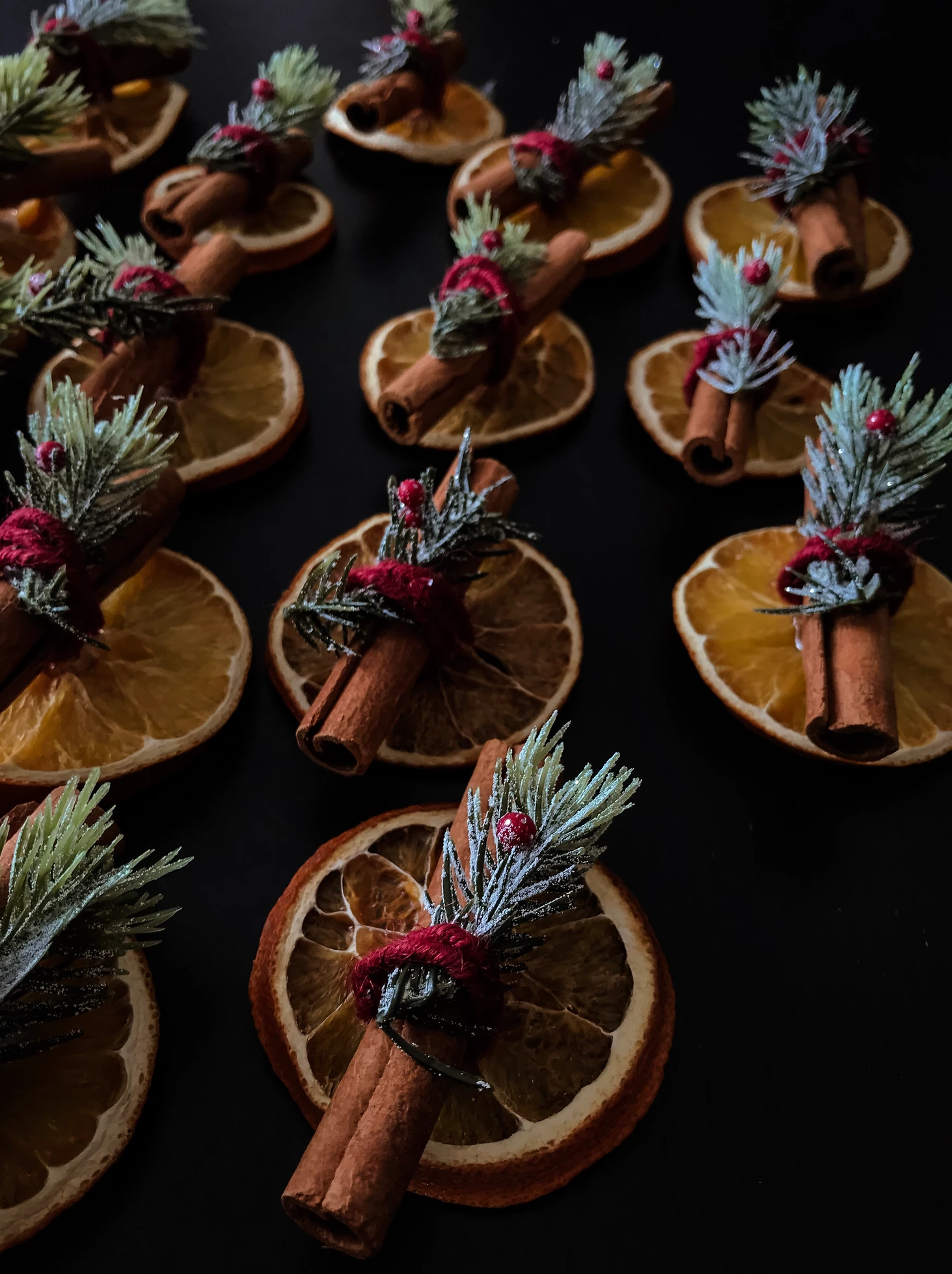 7. Scrap Fabric Tree Ornaments
You probably already have the craft supplies you need to make these adorable scrap fabric Christmas trees…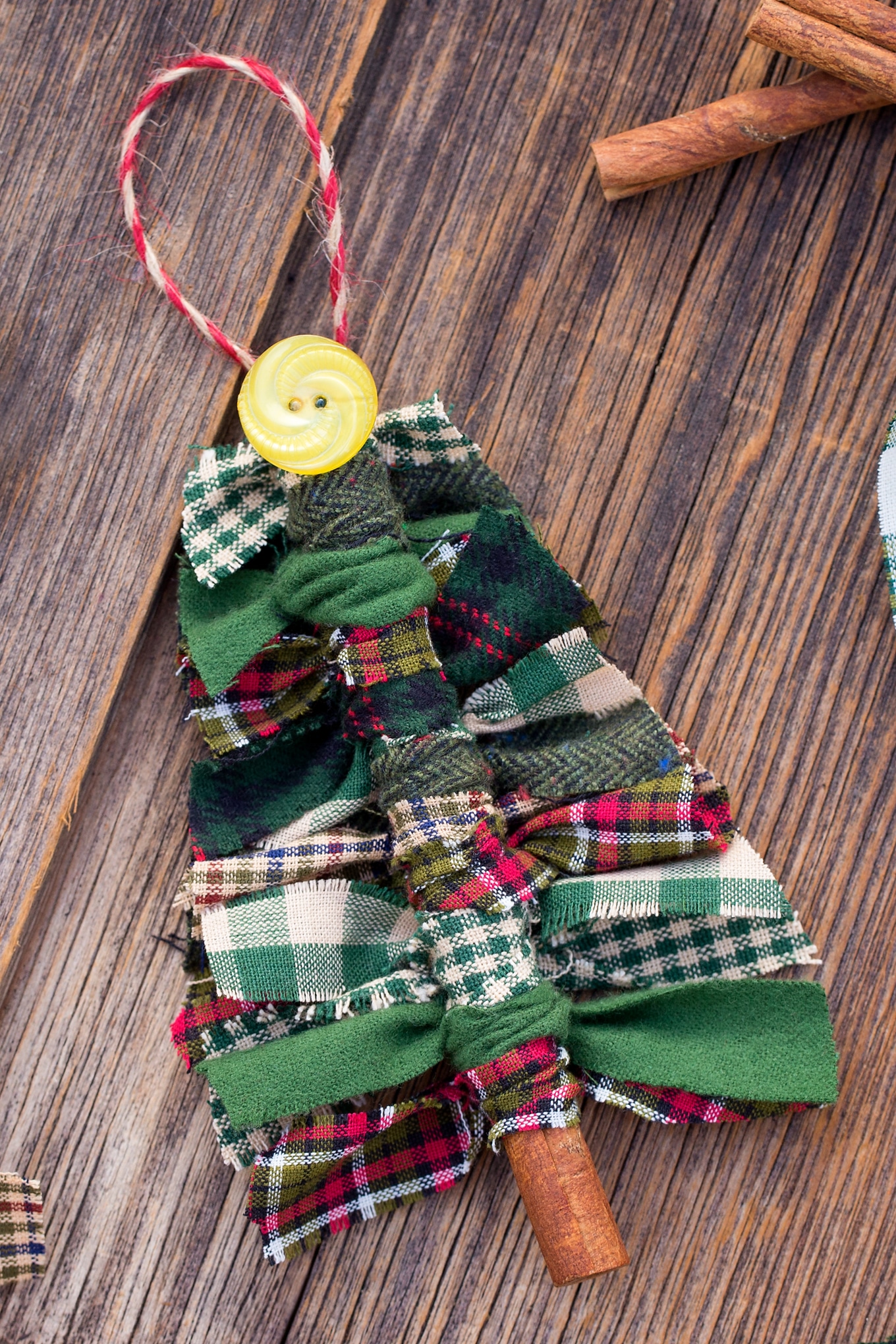 8. Macrame Ornaments
Macrame is a simple way to get the natural look this Christmas season. And from Christmas tree ornaments and handmade gifts to simple wreaths, there are so many beautiful homemade Christmas decorations you can make with macrame!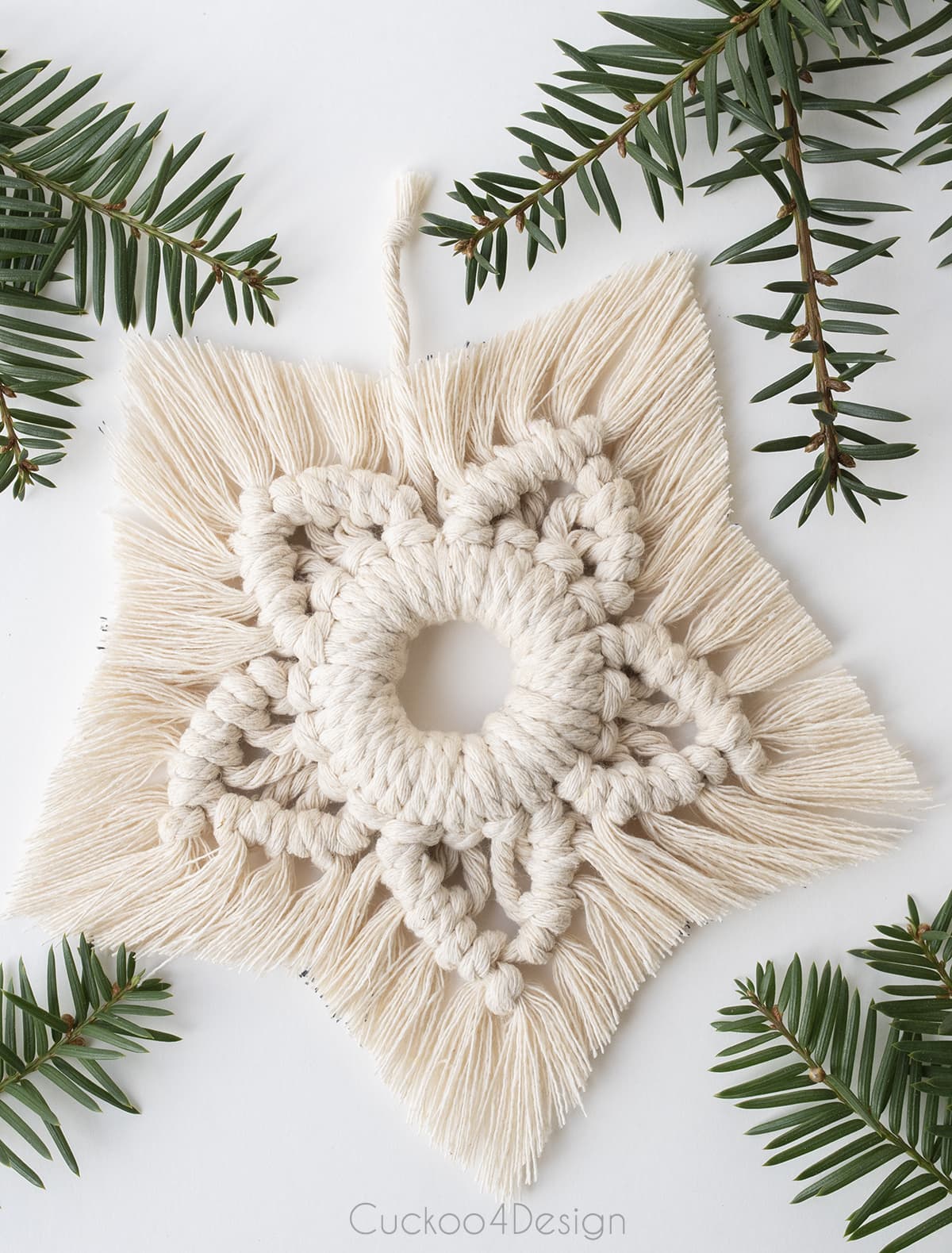 9. DIY Orange Peel Ornaments
When it comes to DIY Christmas ornaments we love the rustic look! And if you love it as much as we do then you will surely adore these festive orange peel decorations! Perfect for decorating the whole tree!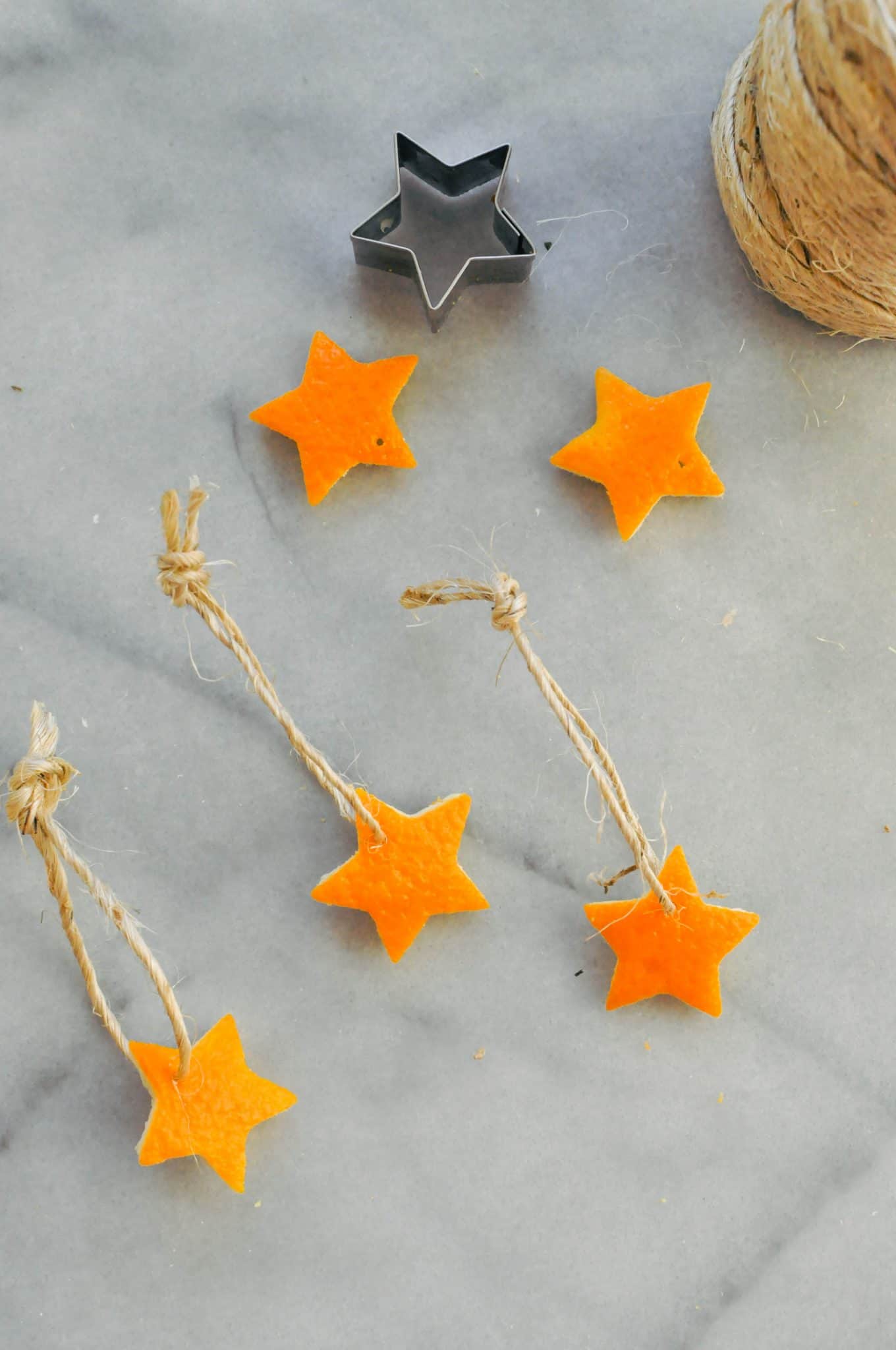 10. Wood Bead Ornaments
Fresh greens and classic red festive string give these adorable wood bead ornaments an effortless festive touch!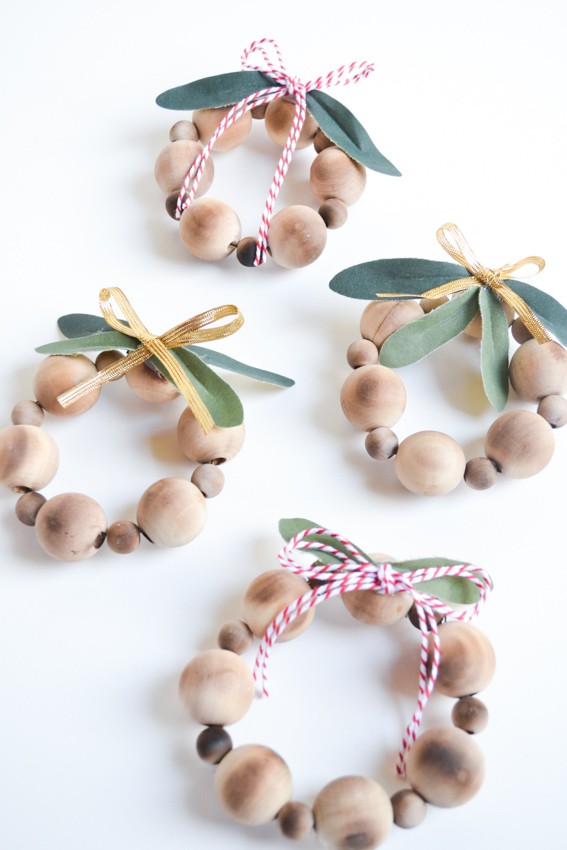 11. DIY Greenery Ornaments
These beautiful ornaments are one of the best creative ideas we've seen! Using plant material, like pine branches, these balls capture the beauty of nature so simply and can be made in just one easy step!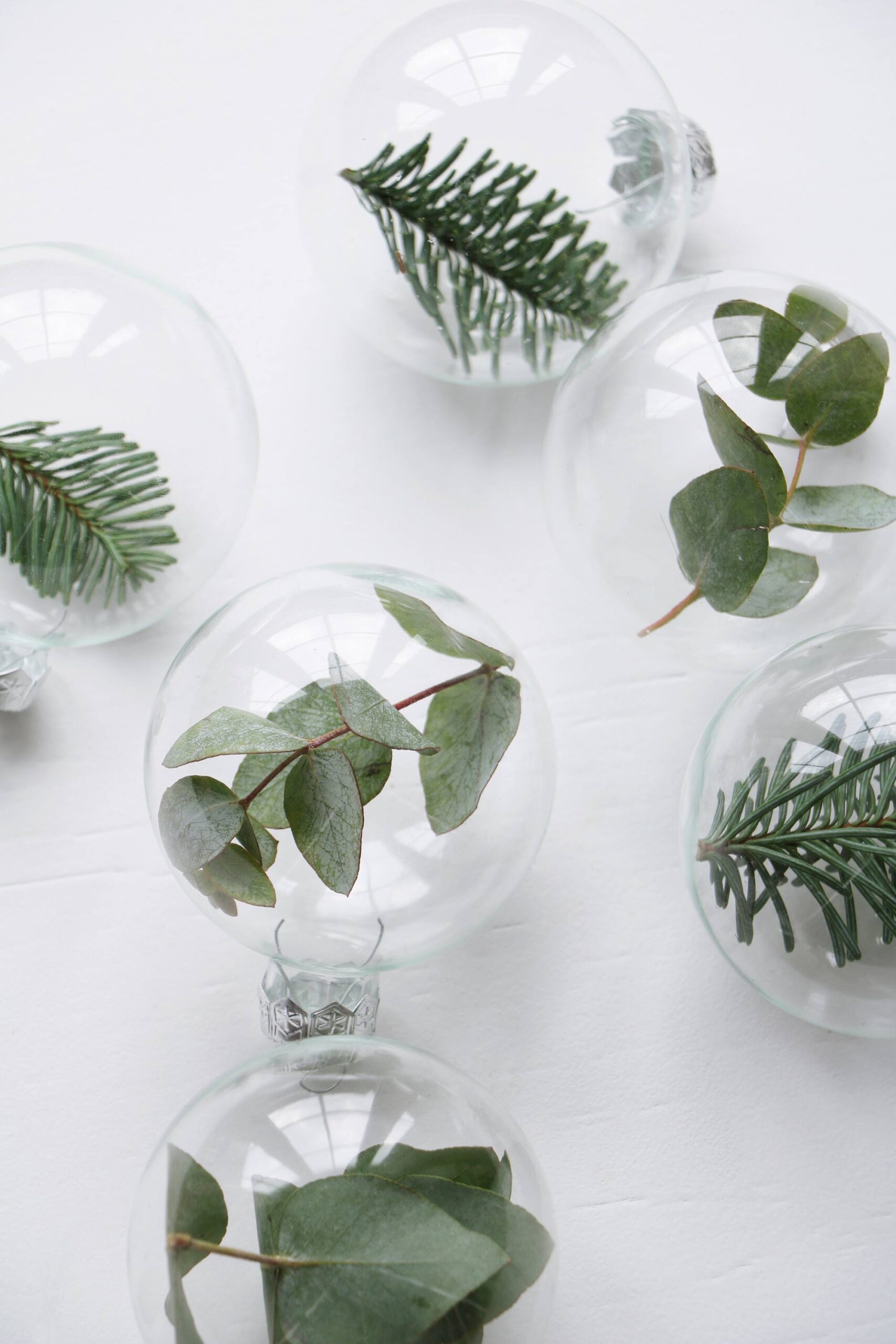 12. Twig Star With Fairy Lights
Gather some twigs and twine to make this simple, hygge-inspired Christmas decoration and take it to the next level with pretty string lights… so beautiful!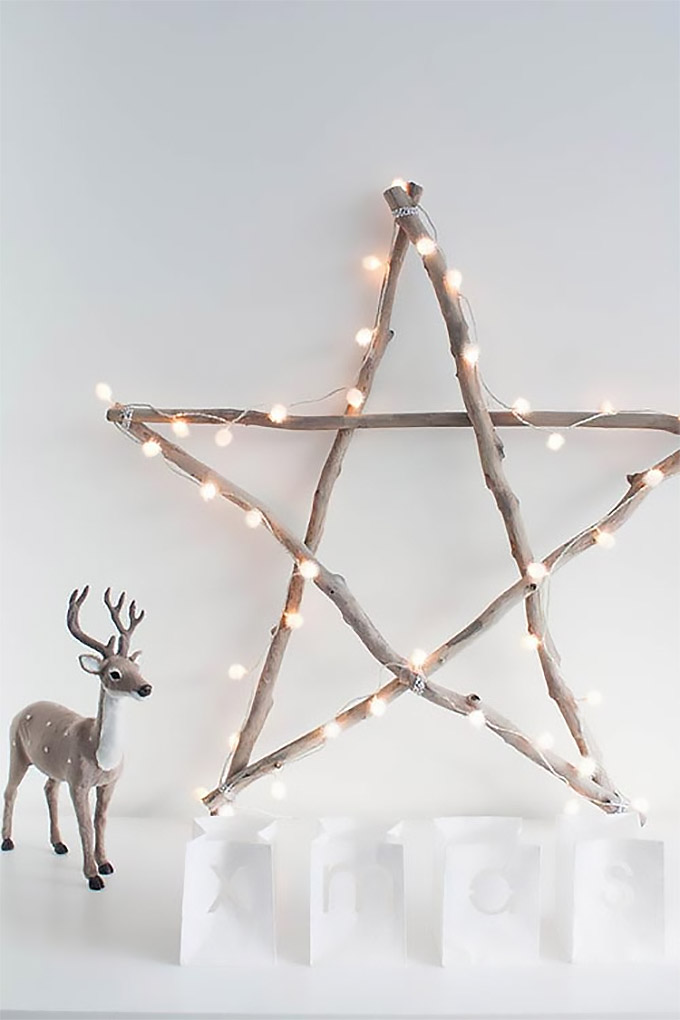 13. Pine Cone Garland
This year, why not take a walk and gather some pinecones from the forest floor? They make wonderful natural decorations that can be used in so many different ways, including making your own wreath or garland!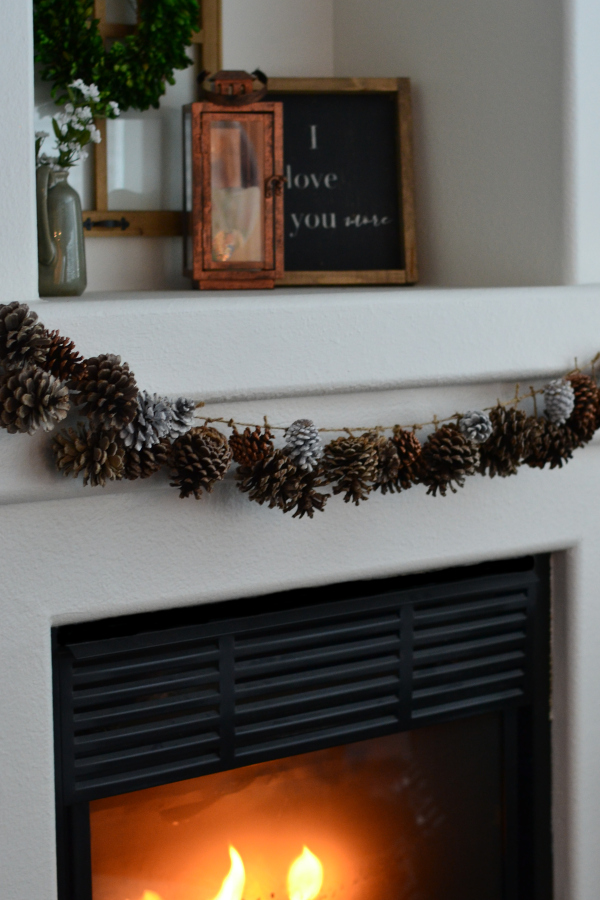 14. Homemade Flower Ornaments
homemade Christmas ornaments don't get more beautiful than these dried flower ornaments… from roses to baby's breath, dried flowers are an easy way to make your tree look stunning!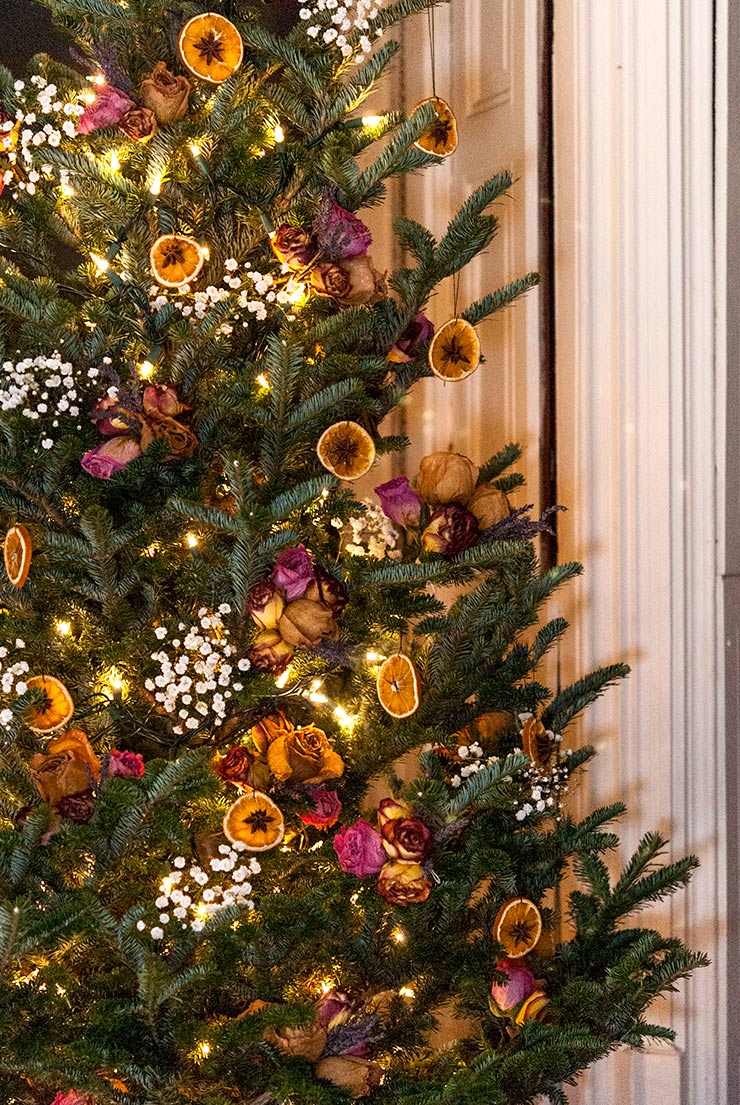 15. DIY Star Wall Hangings
Wood ornaments like this DIY star wall hanging, are a great way to incorporate Natural Christmas décor into your home… and they'll last into next year and beyond too!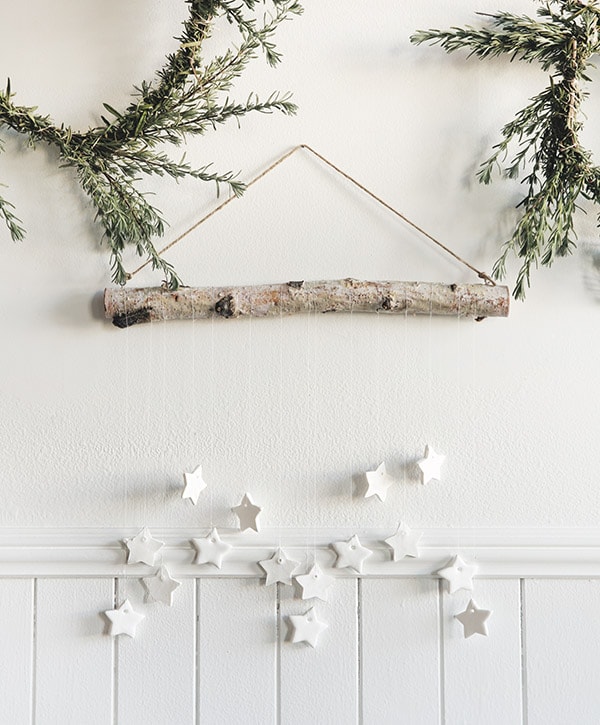 16. Festive Paper Garland
The best thing about making your own natural decorations such as this festive paper garland is that they'll look stunning whilst being made on a small budget…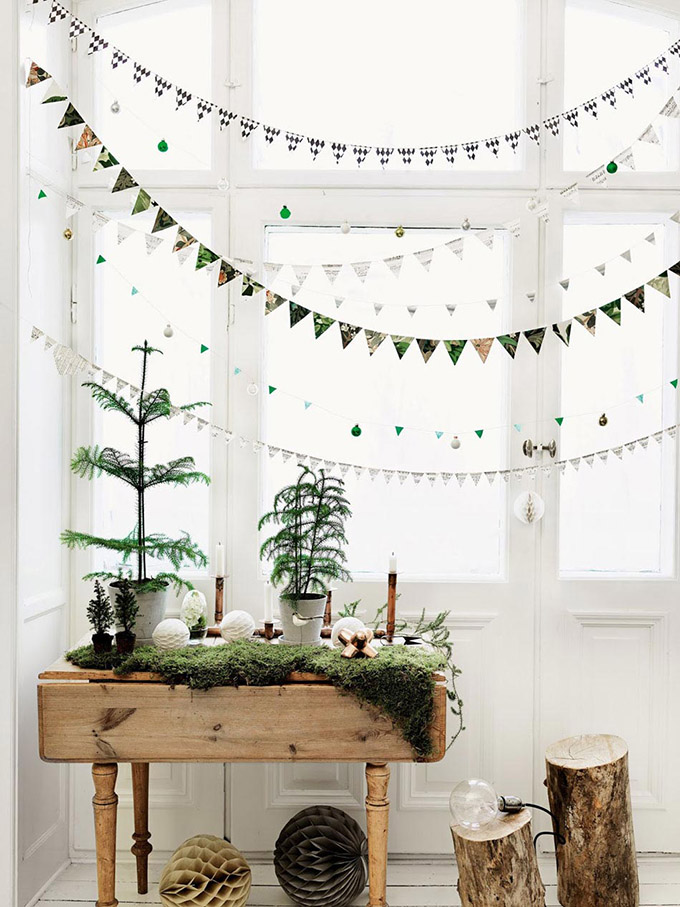 17. Cinnamon Stick Napkin Rings
These cinnamon stick napkin rings will elevate your table settings and ensure everyone you have over for Christmas dinner feels extra cozy and festive!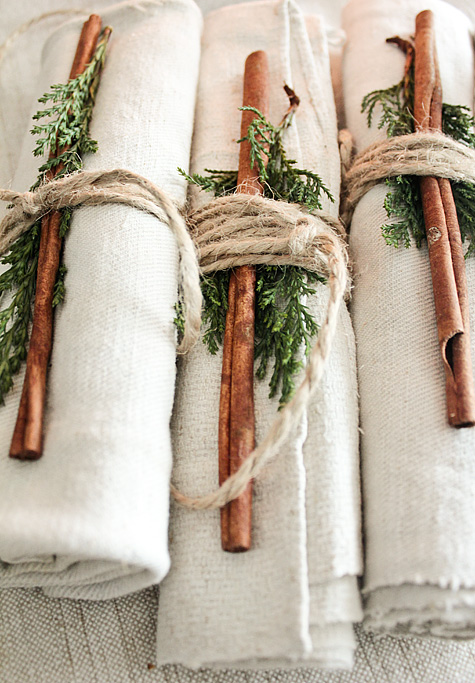 18. DIY Asymmetrical Garland
Natural greenery is the perfect way to make a fresh garland! You can keep it simple with evergreen branches or why not spruce it up with red berries too?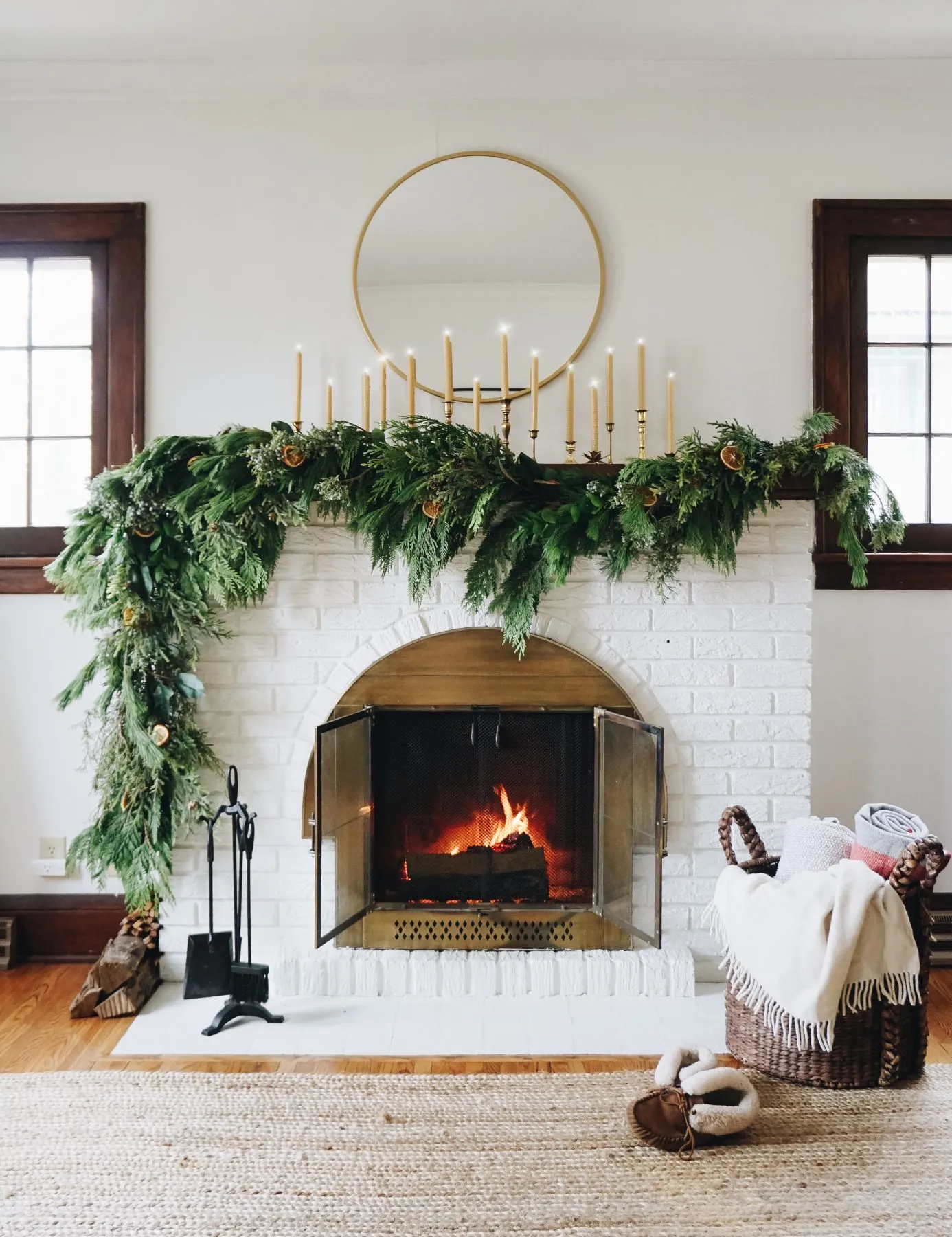 19. Handmade Wood Slice Ornaments
You can pick up some wood slices in different sizes and wood-burning tools from your local craft store or Amazon and create some neutral ornaments everyone will love! You can even give them away as gifts or sell them at a local craft fair!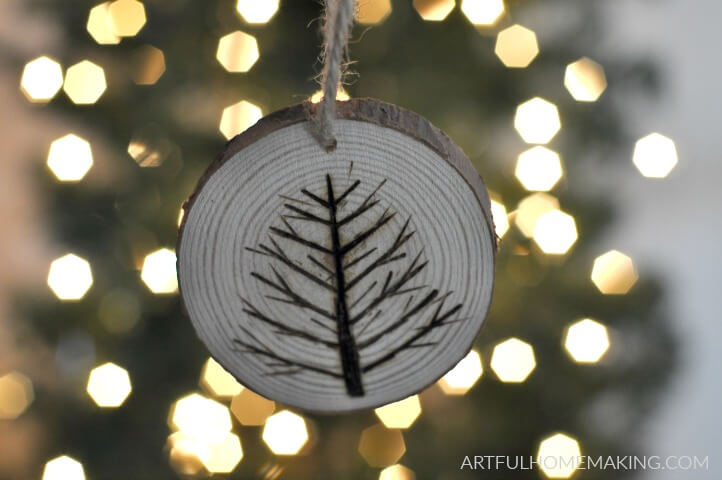 20. Festive Decorated Whole Oranges
Make your home smell amazing by decorating oranges with whole cloves and fancy peeling patterns. You can even use blood oranges to make a more interesting display!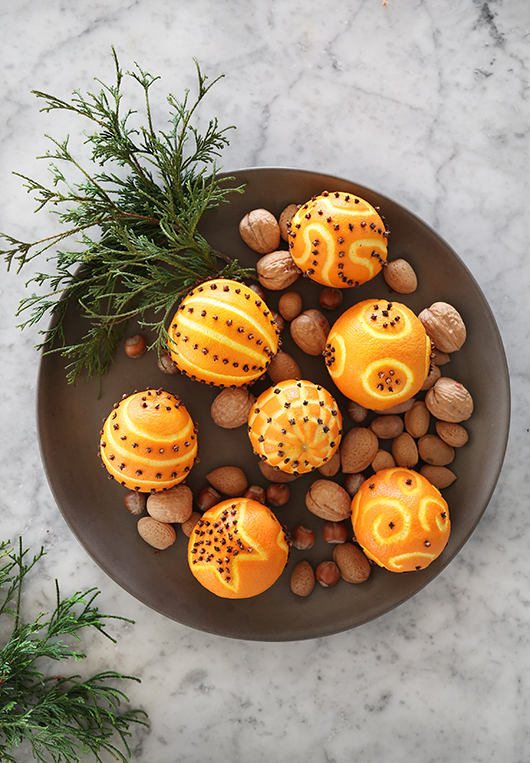 21. Twig Trees
A hot glue gun, twine, and twigs are all you need to make these adorable little trees… you can use them as rustic decorations or even as adorable gift toppers!

22. Wood Block Gnomes
Use scrap wood to make these festive wooden gnomes that everyone will fall in love with! Not only will they look beautifully festive on your front porch or mantel, but they also work as wonderful handmade gifts too!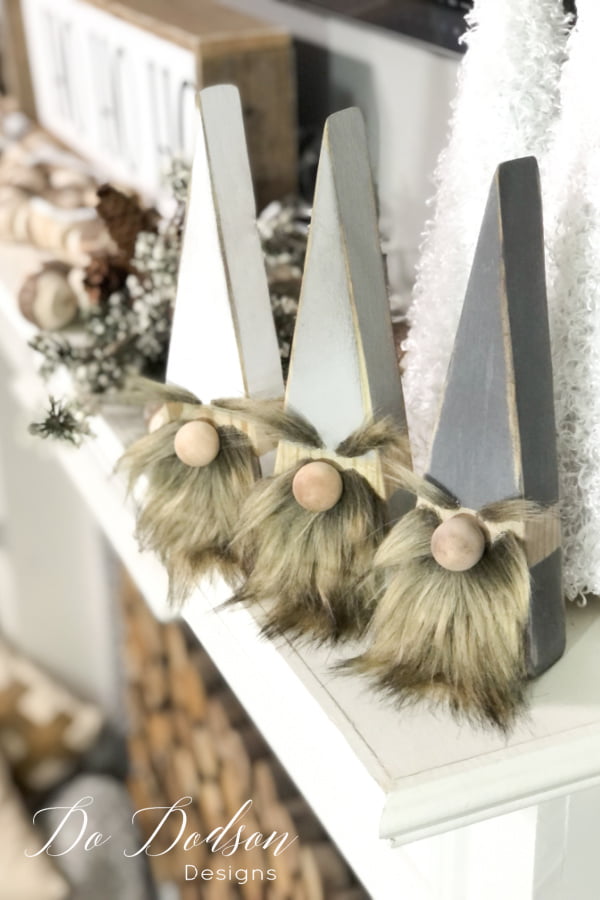 In Summary…
Making your own natural Christmas decorations is not only eco-friendly but also budget-friendly too!
The lovely thing about making your own decorations is that it's a great way to get into the holiday spirit and add some personal touches to your home décor.
So whether you're looking for something rustic, chic, or simply unique, why not try making some of your own natural Christmas decorations from the list above this year? You might be surprised at how much you enjoy it… even better if you watch Christmas movies while crafting too!
Merry Christmas!