Get creative with your Christmas gift wrapping this year with these easy gift wrapping ideas that will make your presents look professionally wrapped on a dime!
This year I plan on keeping Christmas as simple as possible.
After all, Christmas is a busy time of year anyway and I could do without all the stress & expense that comes with trying to make everything perfect!
Even so, I still want delicious festive food, stunning Christmas decorations and beautifully wrapped presents sitting invitingly under the Christmas tree… Presentation is everything right?
A DIY Stress-Free Christmas
So… To make all this happen, stress-free & within budget, I've been busy finding some of the best DIY Christmas ideas that don't require a lot of time & money.
Today, I've found you some of the best Christmas gift wrapping ideas that I know you're gonna absolutely fall in love with!
And can I just say… No fancy gift wrapping techniques or wads of cash required!
Haven't got the time to read this now? Click here to save them for later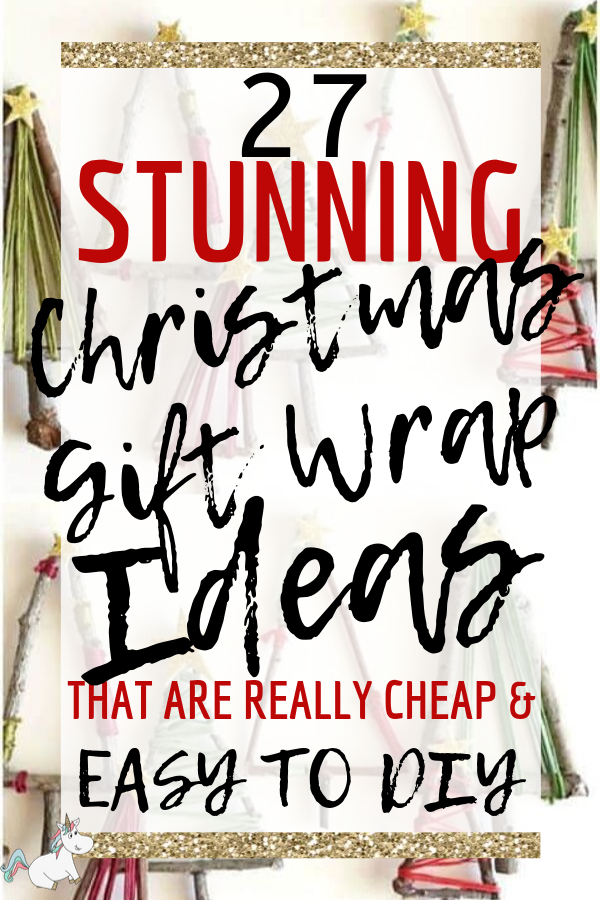 This post may contain affiliate links. See my full disclosure here for more info.
27 Best Christmas Gift Wrapping Ideas
If you've been here before you'll already know that I love rustic style home-decor & the same goes for gift wrapping style too… so if you have a taste for rustic style you are in the right place, my festive friend!…
So get comfy, sit back, relax & ooh & ahh along with me as you imagine the faces of your gift recipients lighting up when you hand them over one of these stunningly wrapped presents…
#1 Scandinavian Style Gift Wrap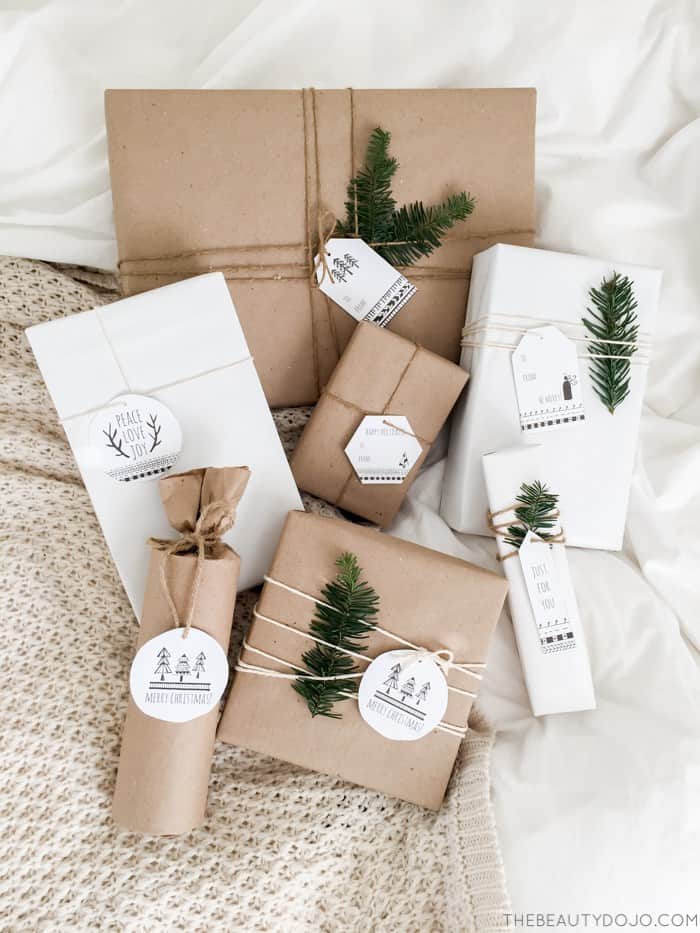 #2 DIY Christmas Light Wrapping Paper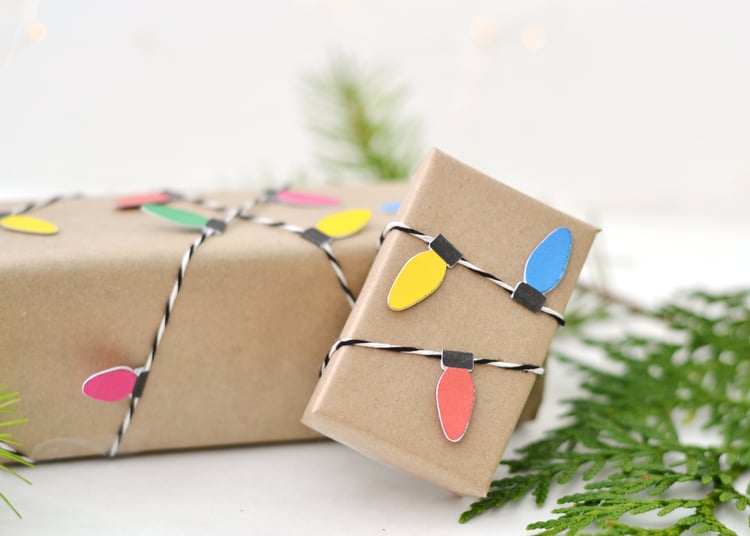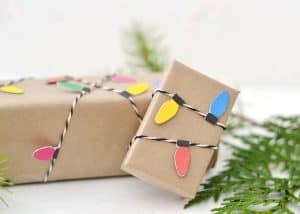 #3 Paper Straws Star Wrap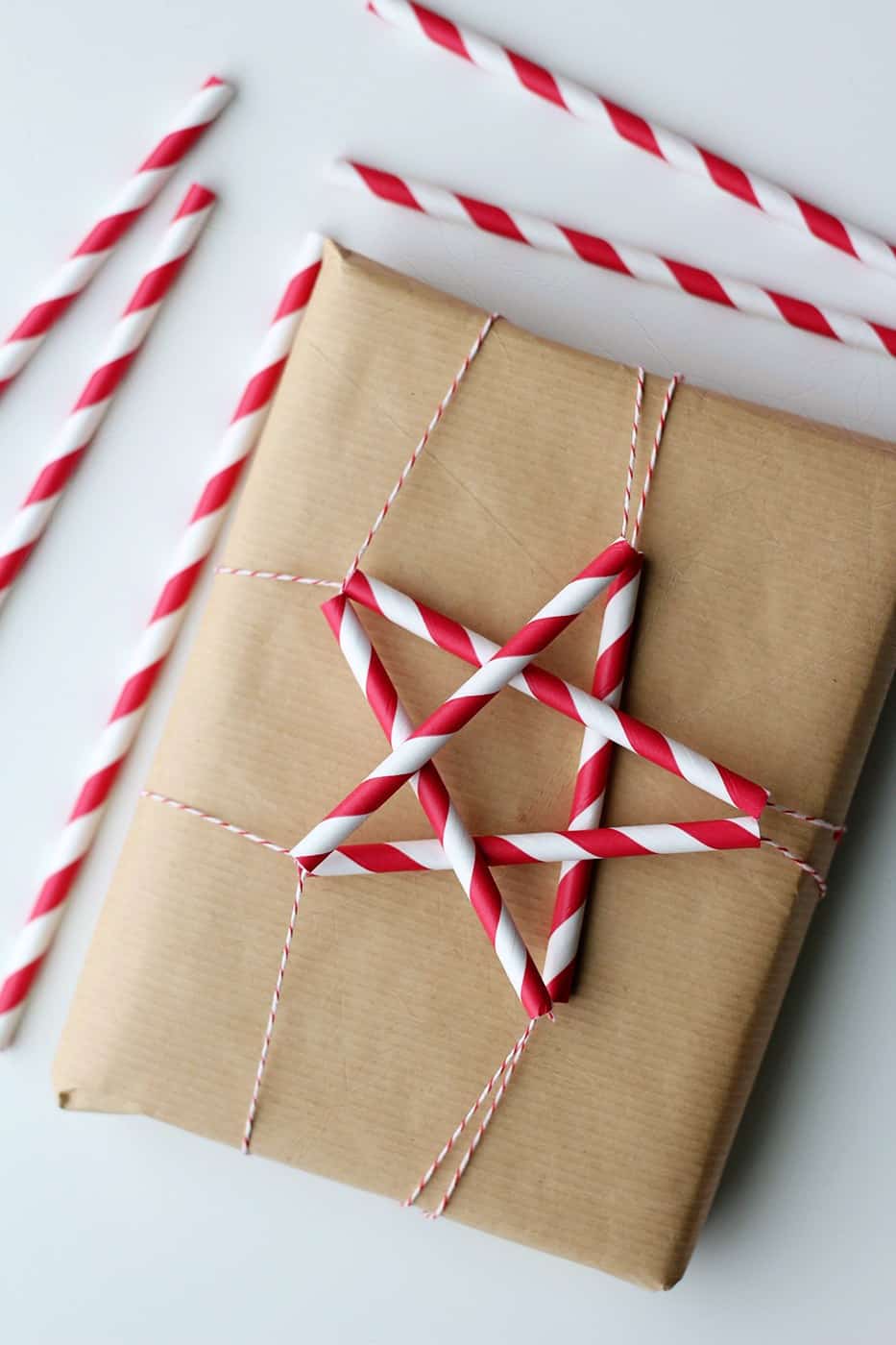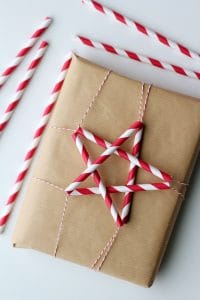 #4 DIY Scandinavian Pattern Paper & Gift Tags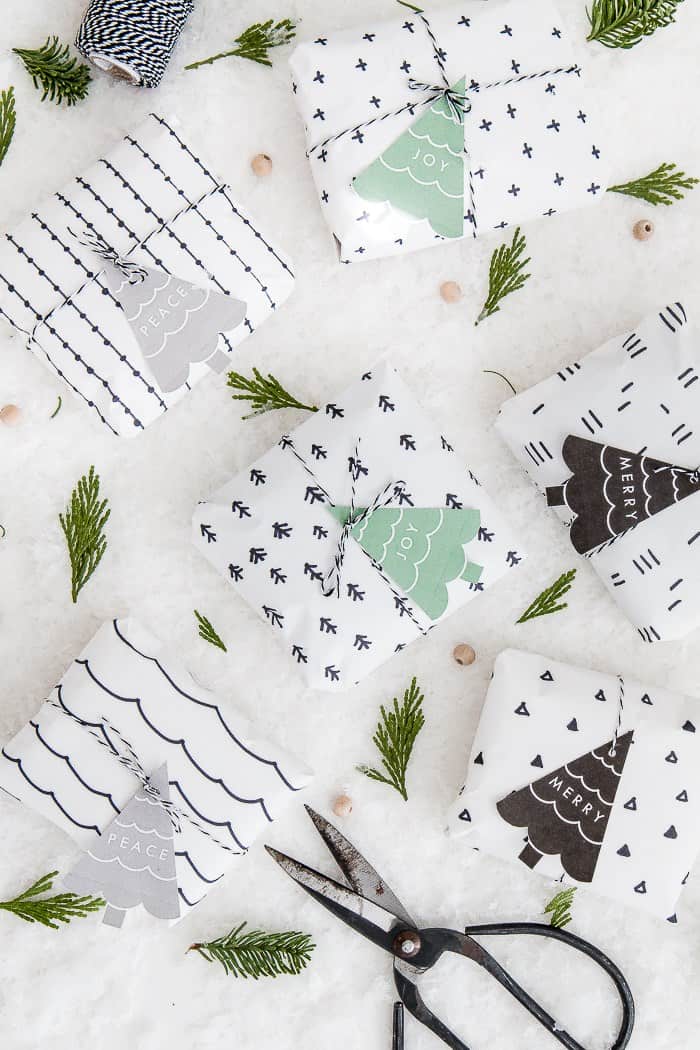 #5 Polka Dot Wrapping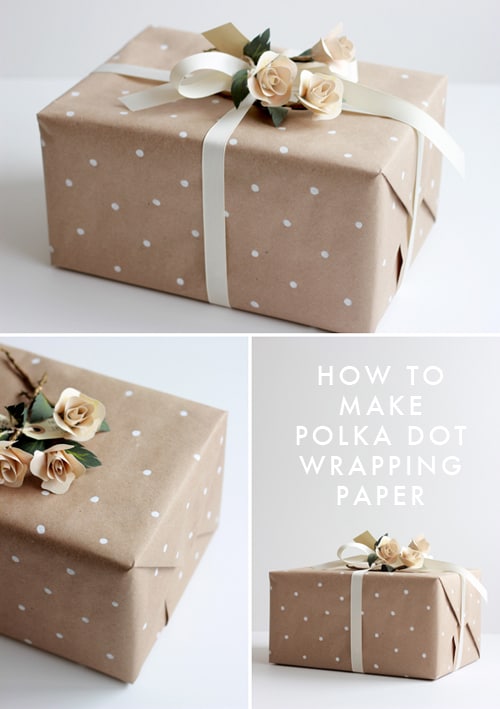 #6 DIY Chalkboard Gift Wrap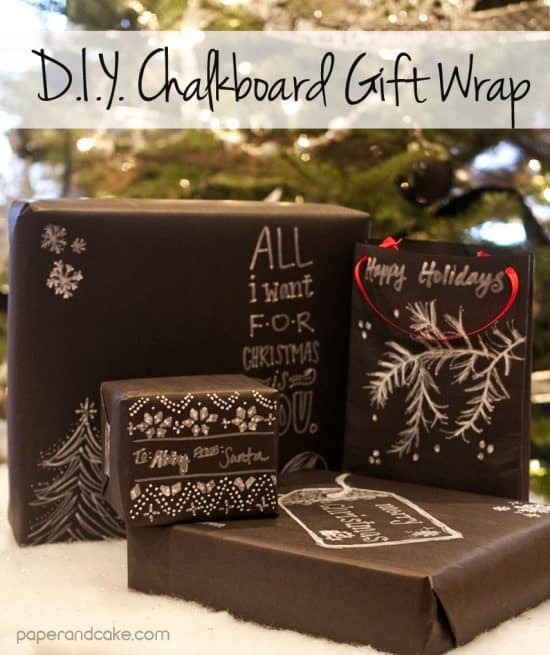 #7 Mini Wreath Gift Tags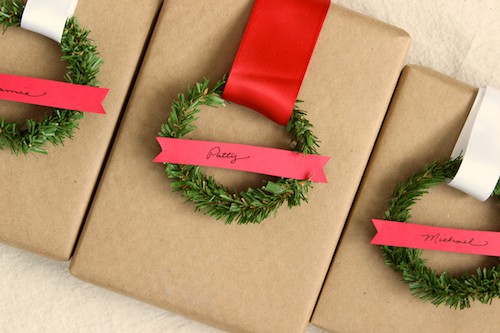 #8 DIY Tree Gift Toppers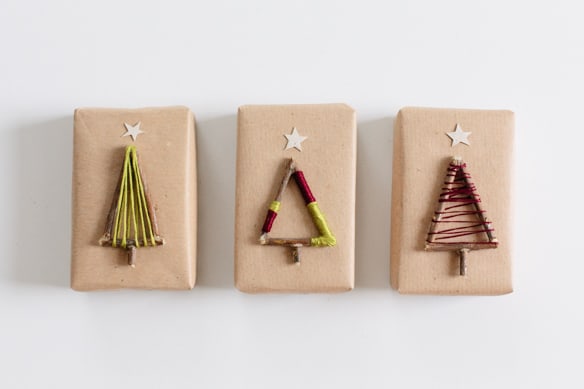 #9 DIY Twig Trees Gift Toppers

#10 Rustic Gift Wrapping With Green Ribbon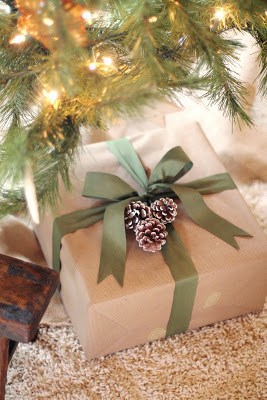 #11 Gingerbread Gift Tags & Garlands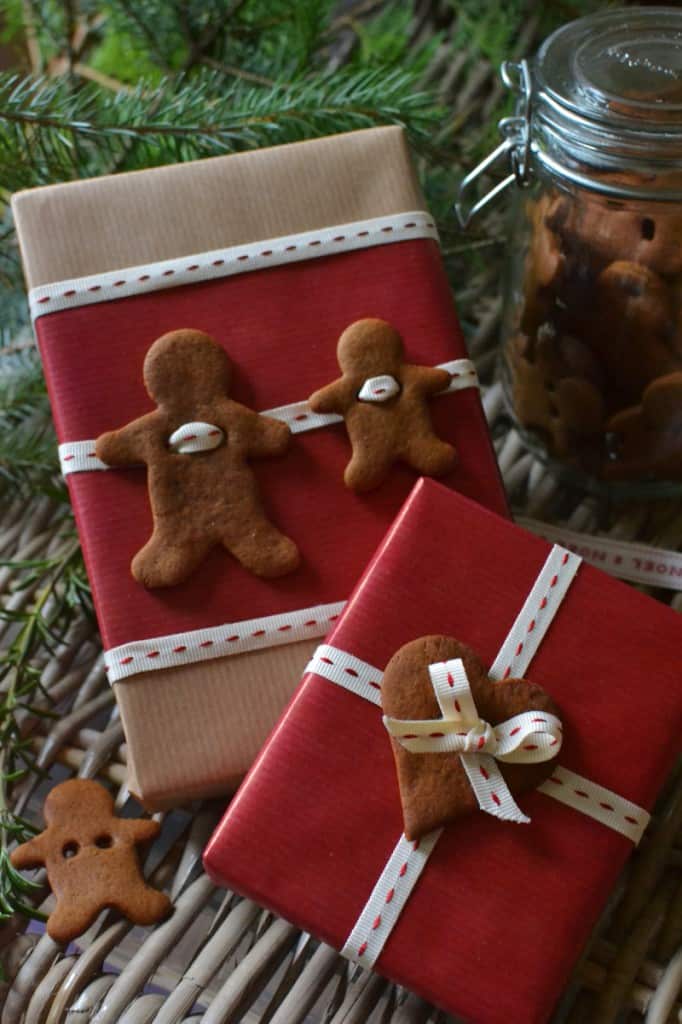 #12 Printable Wrapping Paper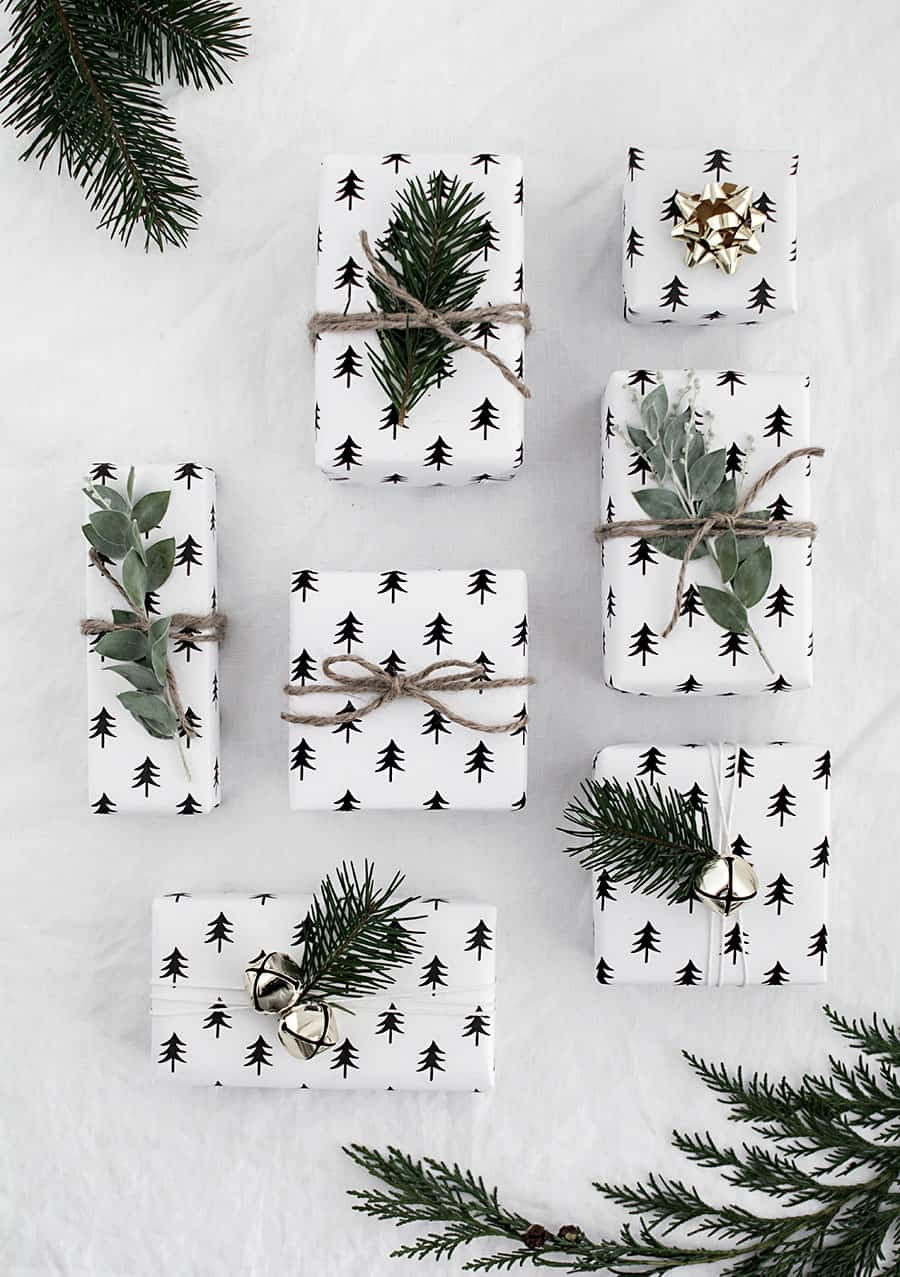 #13 Knitted Christmas Treat Bags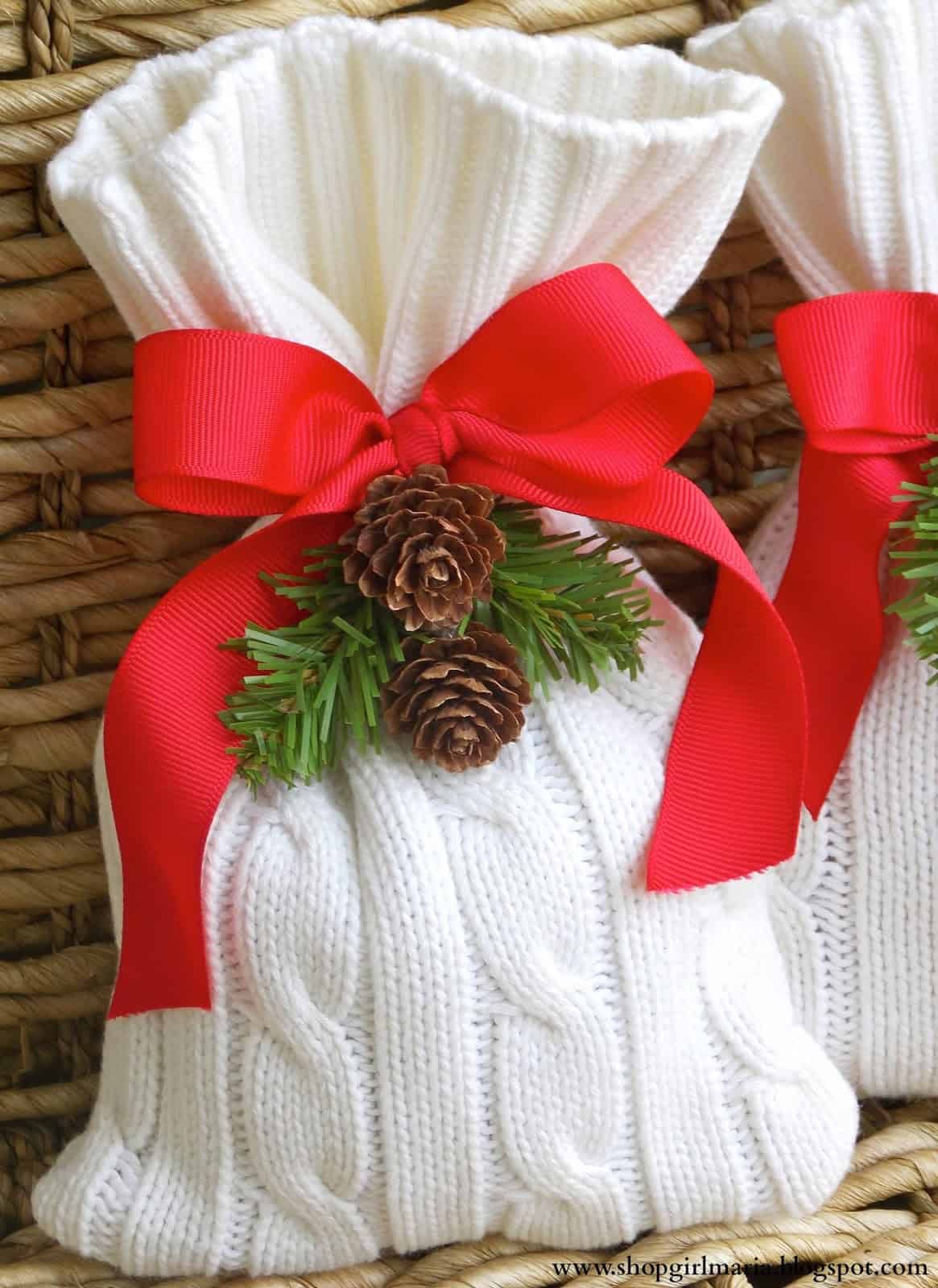 #14 DIY Star Garland Gift Wrap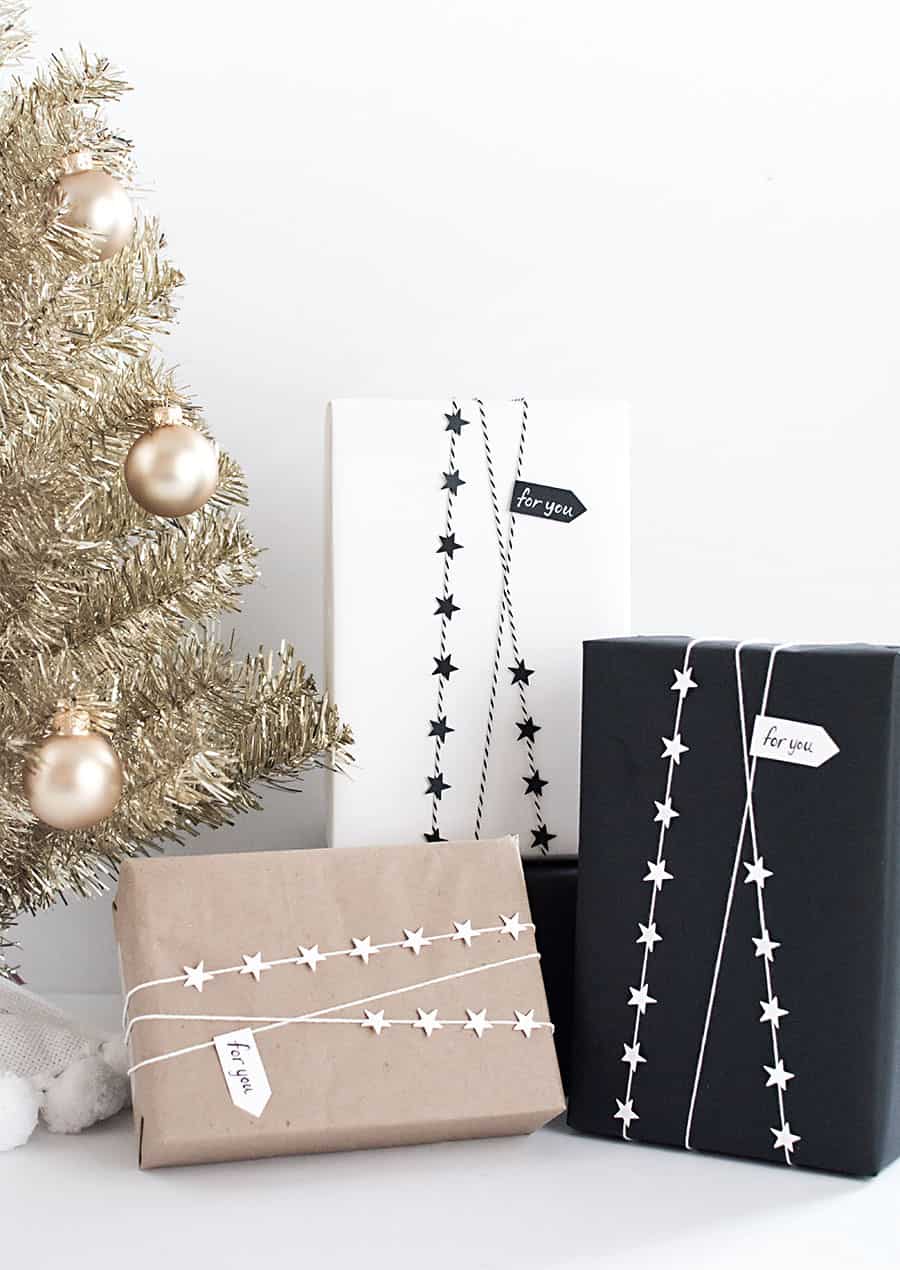 #15 Holiday Gift Tags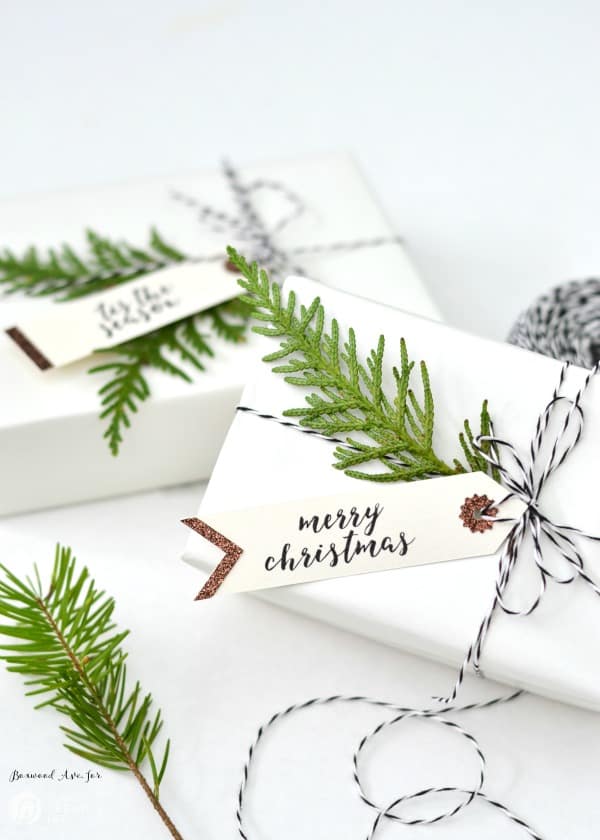 #16 Craft Paper and Boxwood Wreath Gift Wrap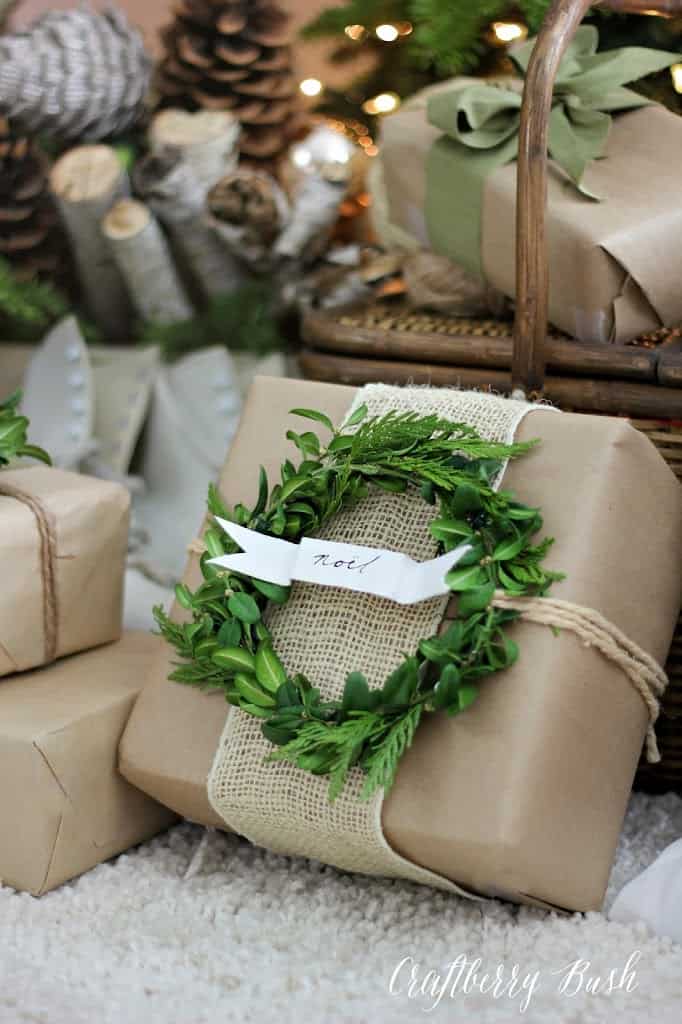 #17 Natural Elements Gift Wrap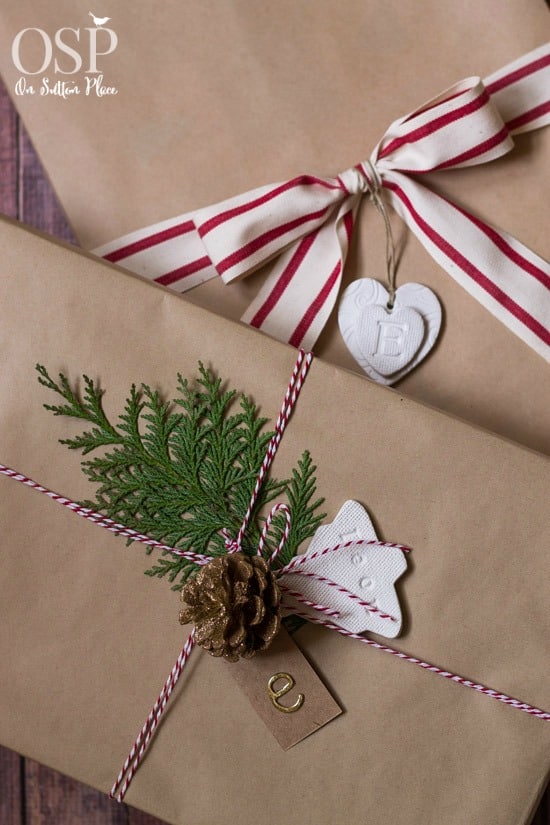 #18 Red Satin Bow Gift Wrap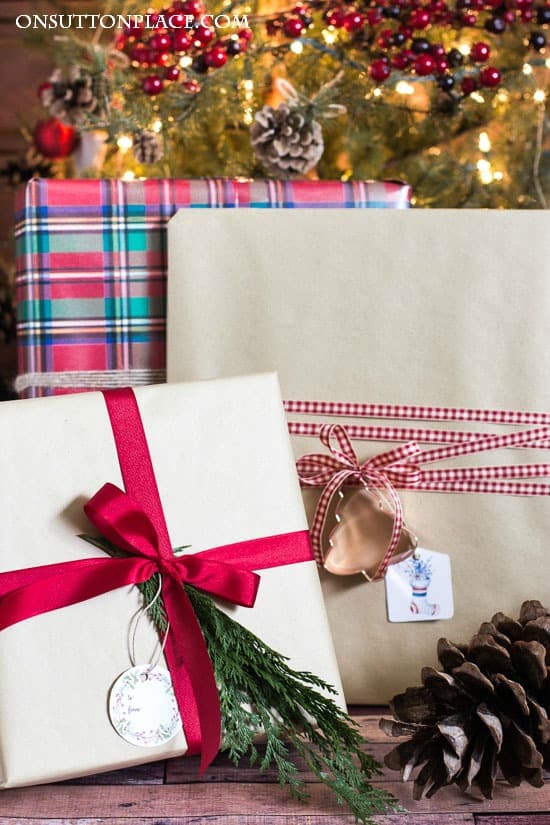 #19 Christmas Garland Gift Wrapping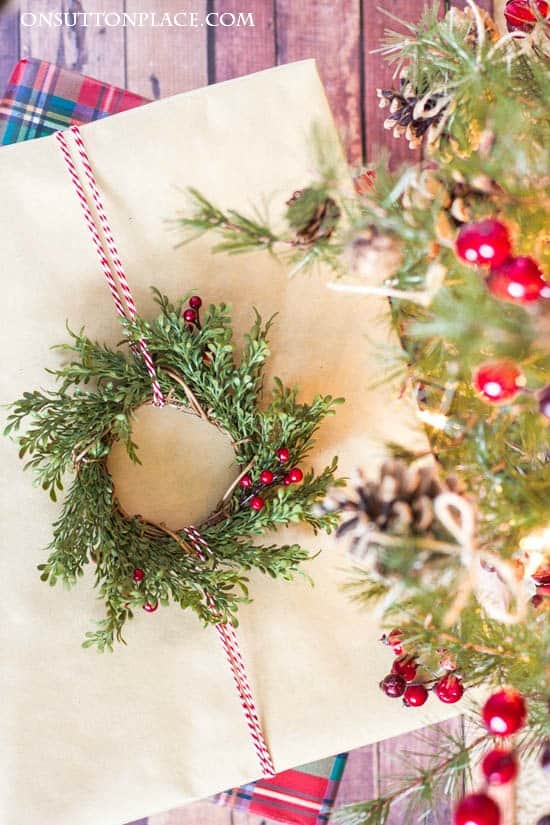 #20 DIY Stamped Tree Wrapping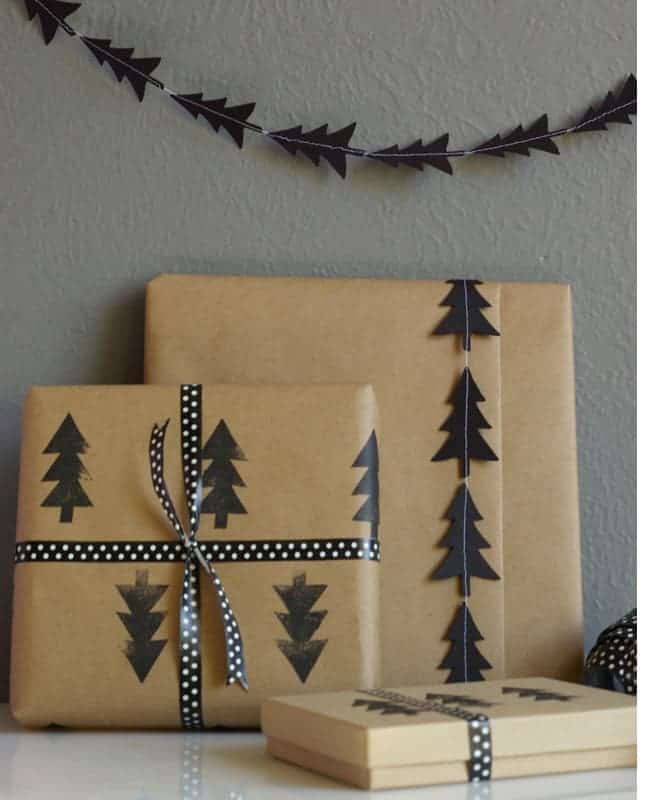 #21 Holiday Wrapping With Paper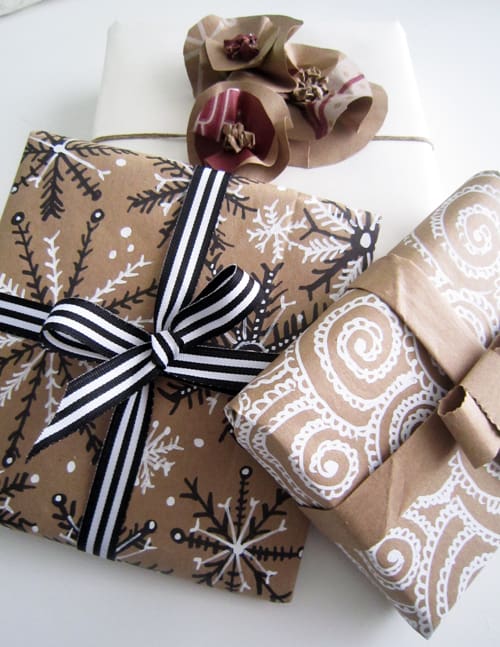 #22 Pom Pom Twig Gift Topper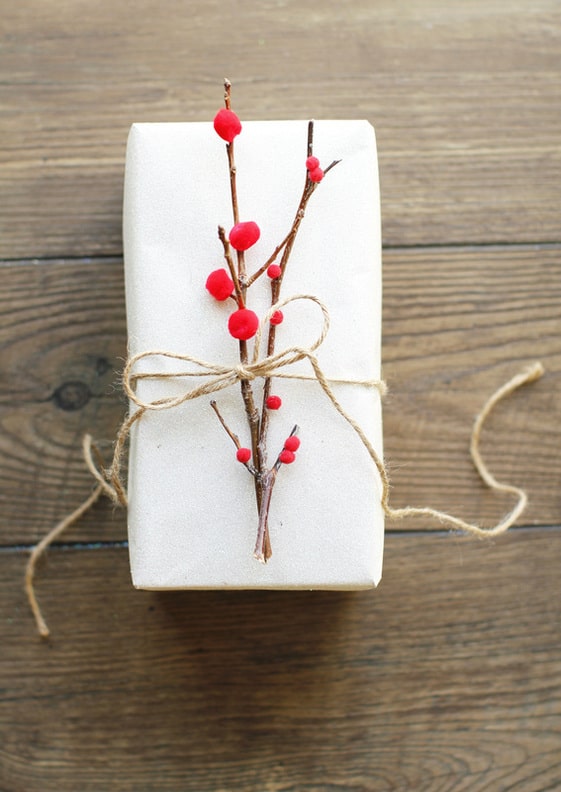 #23 Potato Print Christmas & More Gift Wrap Ideas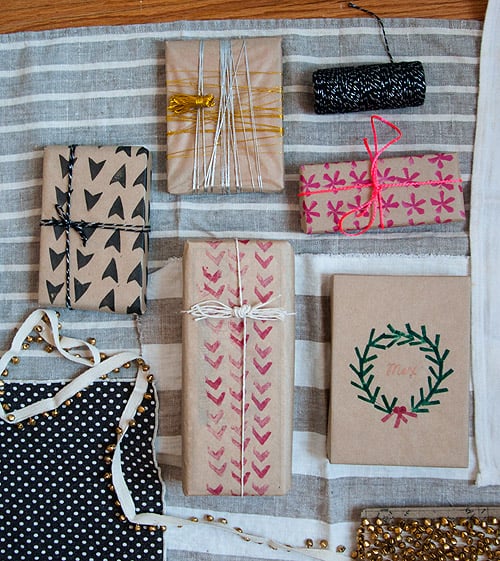 #24 Cozy Christmas Gift Wrap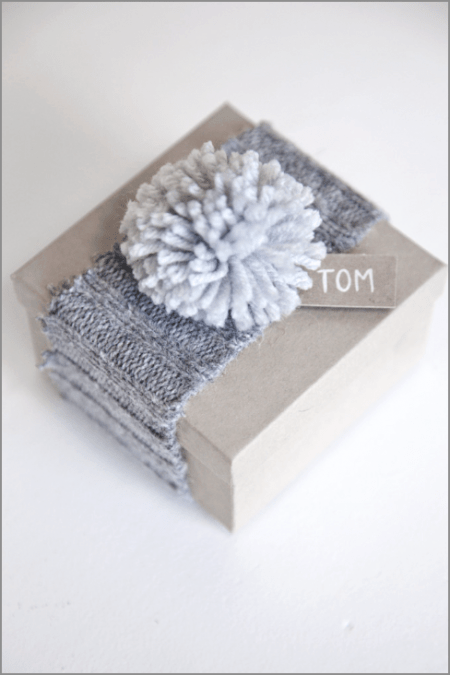 #25 Recycled Holiday Bags Wrapping Paper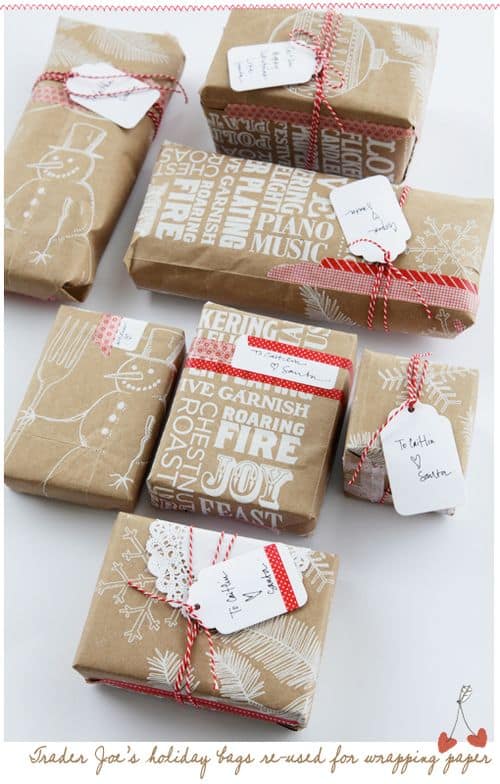 #26 DIY Washi Tape Wrapping Paper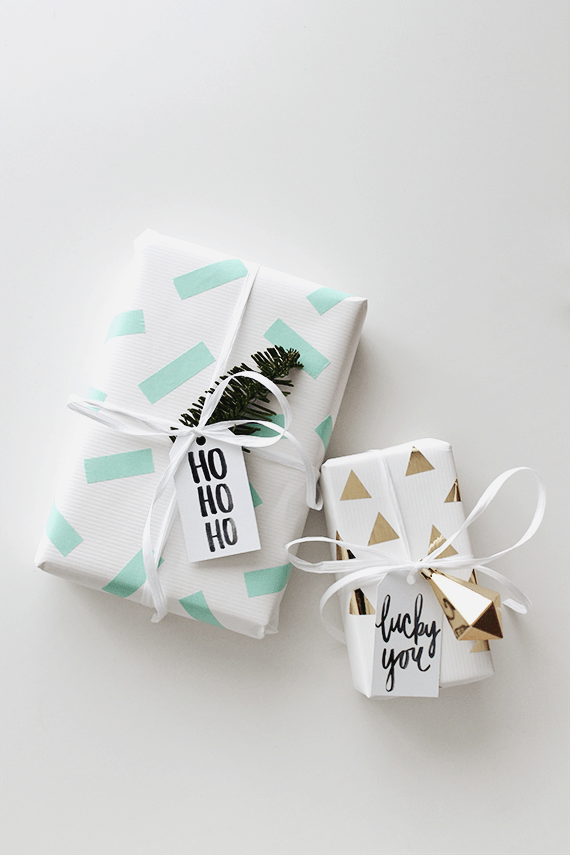 #27 Pretty Bow Gift Wrap Idea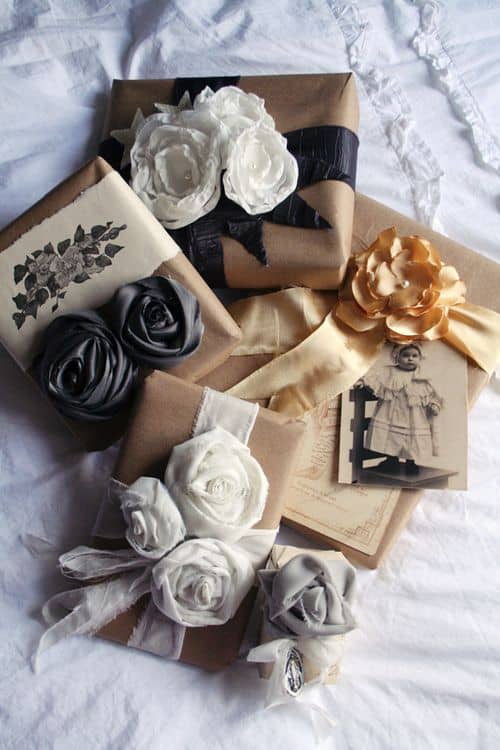 Before You Go...
Wow… you loved all these Christmas gift wrapping ideas, didn't you?! I know I did!
They just go to show that you don't need tons of creative skill or money to have beautifully wrapped presents sitting proudly under your Christmas tree this year…
With a few cheap & simple supplies, it really is easy to recreate some of these stunning Christmas present ideas & give your loved one a gift that looks far too good to open!
Christmas trees love to have pretty gifts sitting beneath them… Do your bit for Christmas trees around the world by Clicking here to share these ideas on Pinterest… Your tree will thank you!