If you love to get creative at Christmas and make your own Christmas decorations… you will love the tutorials I have found for you below.
Making your own Christmas decorations can save you a ton of money every year and give you the perfect opportunity to decorate your home in your own unique style.
Christmas crafts are great for kids too! They love to get involved which means not only are you making memories, but you are also making treasures that your family can appreciate & enjoy year after year.
Haven't got time to read this now? Click here to Pin it for later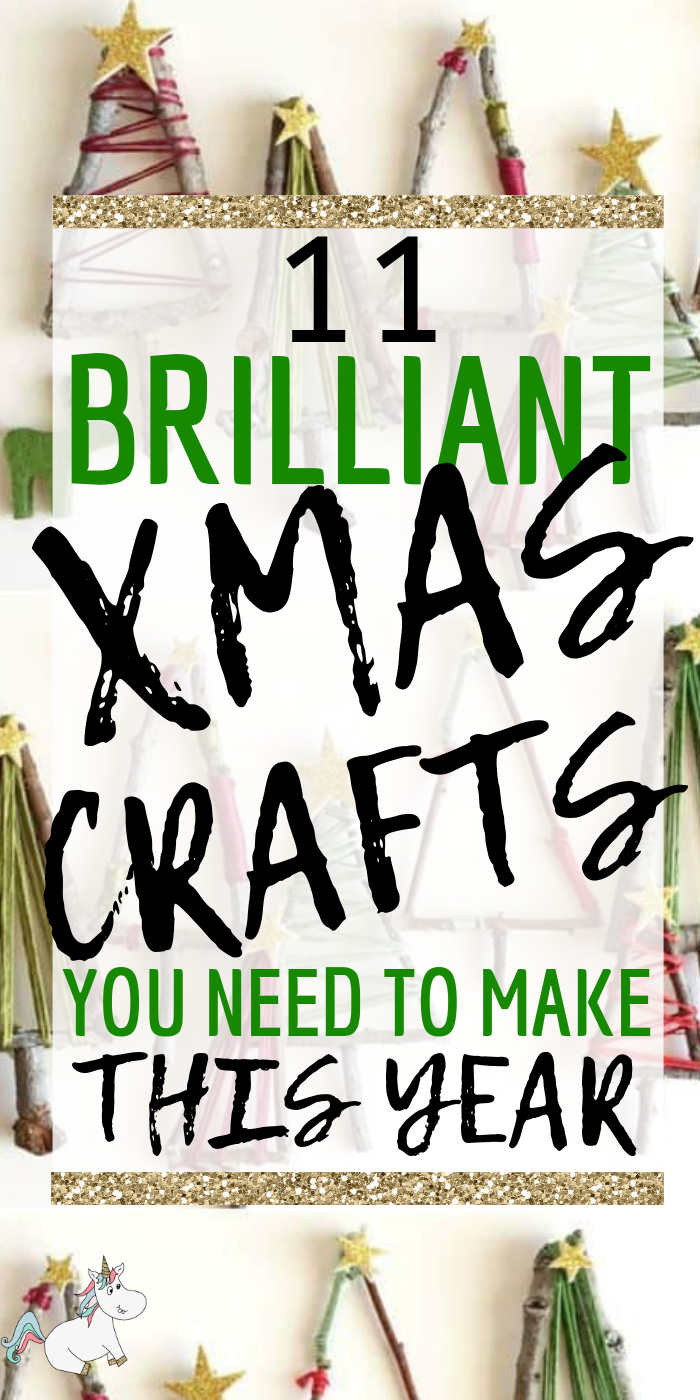 This post may contain affiliate links. See my full disclosure here for more info.
I'm always on the lookout for stunning DIY Christmas decorations… I try to do two or three each year depending on how much time I have… I've now built up quite a collection.
I thought I would share with you my favorite DIY Christmas decorations… most of them are super cheap 'n' easy and kiddie friendly too!
So grab your kids & glitter pots & crank up the Christmas tunes and remember to stock up on your Christmas craft supplies… it's time to bring on the festive cheer!
11 Stunning DIY Christmas Decorations You Have To Make This Year
#1 Ribbon Christmas Tree
When Melissa over at Fireflies & Mudpies made this DIY Christmas decoration… she used it as perfect opportunity to teach her little boy the first step to tying his own shoelaces… Genius! (it's also great for using up scrap pieces of ribbon)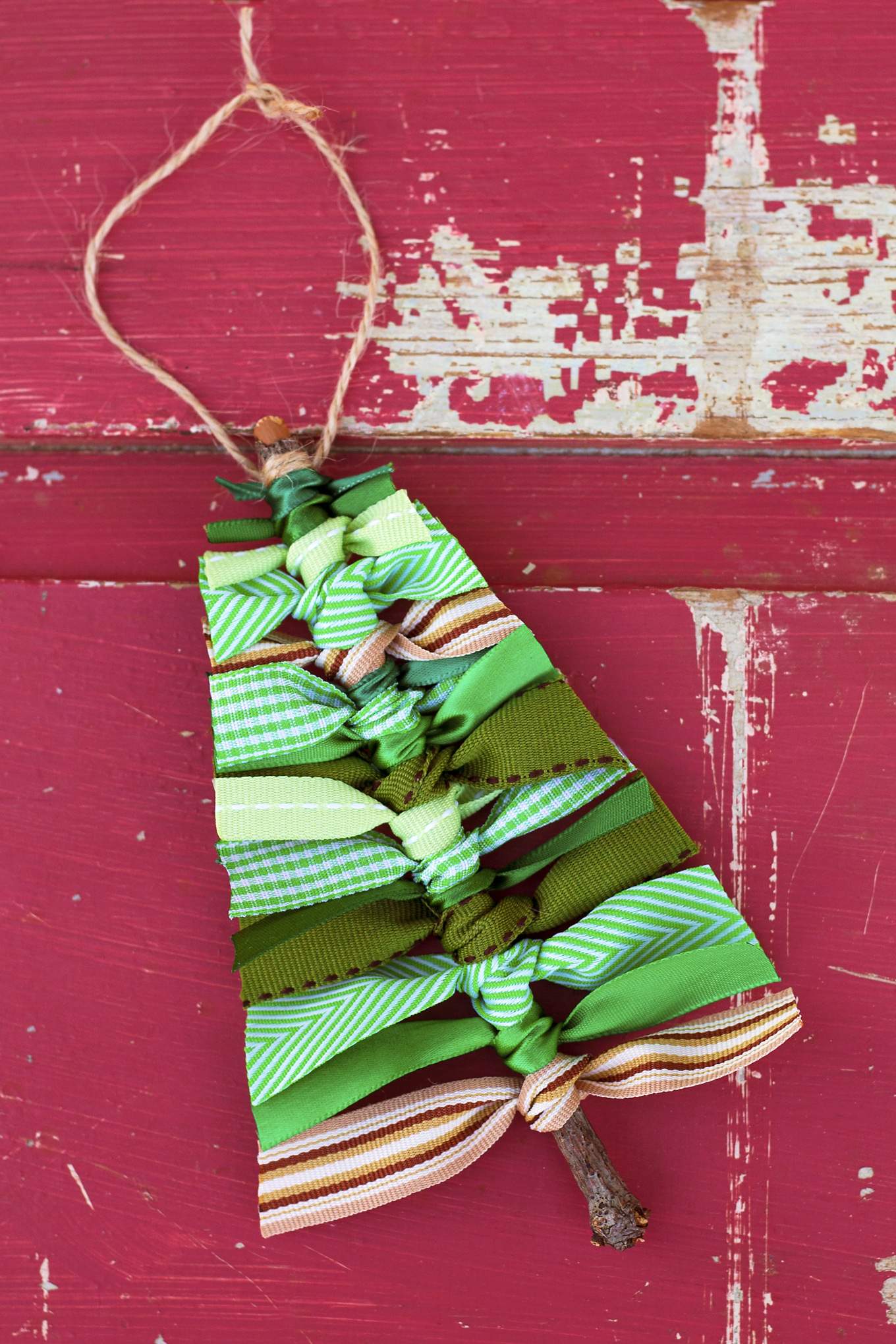 #2 Mini Christmas Tree Gift Toppers
These rustic Christmas trees are super cute & perfect to use as gift toppers or to hang from your Christmas tree.

#3 Christmas Tree Garland
This festive Christmas garland craft will bring a smile to everyone's face… It's so quick & easy to make you can even get the toddlers involved in this one.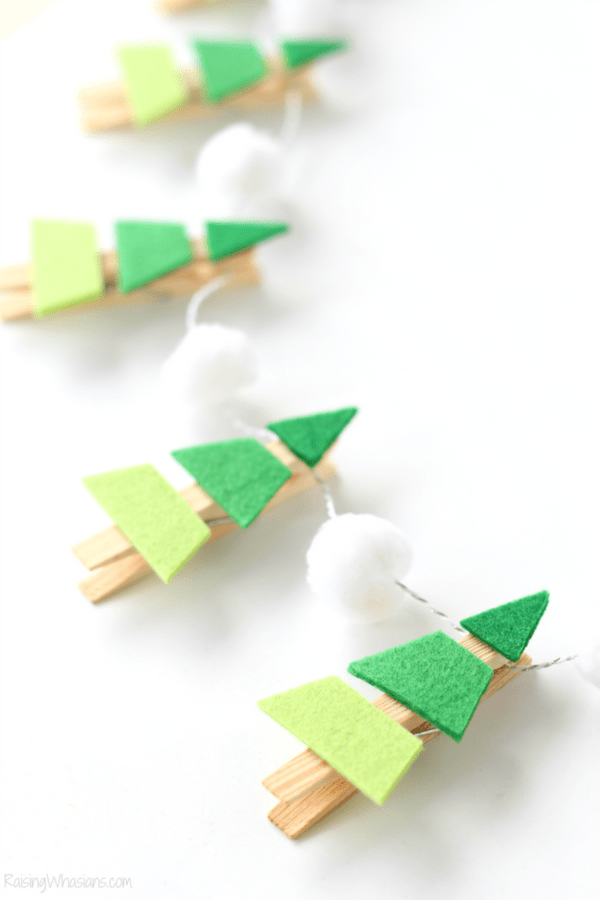 #4 DIY Sliced Wood Christmas Ornaments
Christmas is not Christmas without a wood slice snowman… am I right? I love this DIY Christmas decoration… you can get wood slices ready to go here!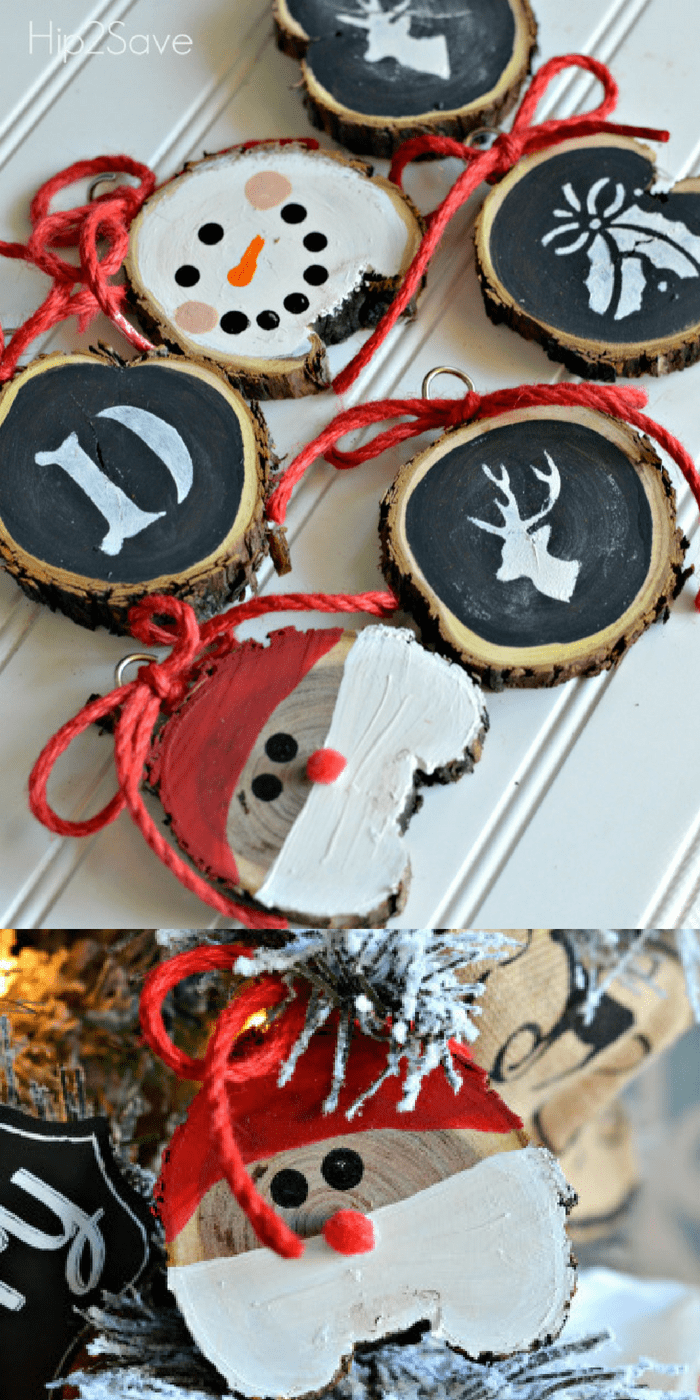 #5 Heavenly Scented Christmas Ornaments
If you love the aromas of Christmas… this is the perfect DIY Christmas craft for you! Not only do these look so gorgeous hanging from your Christmas tree, but they will make your home smell of Christmas too!

#6 Miniature Winter Hat
These mini winter hats are so easy to make and won't cost you a fortune… they will, however, look amazingly cute poked onto the ends of your Christmas tree branches!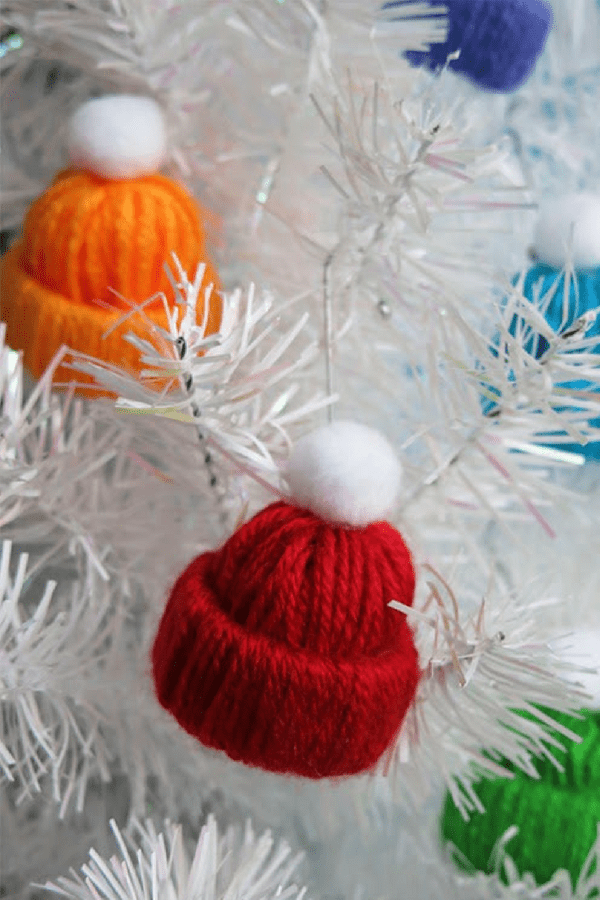 #7 Frosty Pinecone Craft
Bring the sparkle to Christmas this year with these frosty pinecones… If you can find these out and about this craft will be extra frugal but if you can't find them… you can buy them here.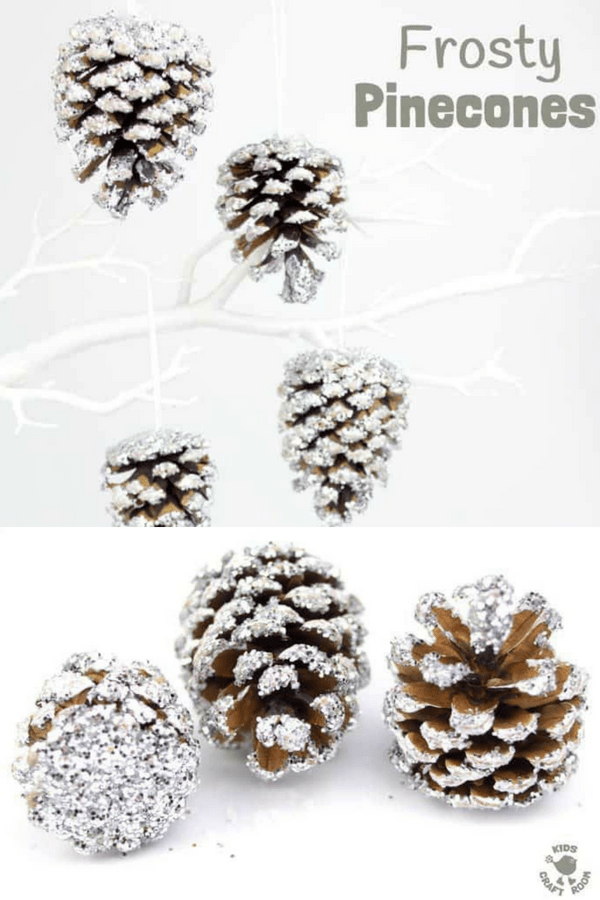 #8 DIY Snow Covered Pinecones
You can make these stunning snow covered pinecones and use them on your Christmas table as a rustic centerpiece or hang them from your Christmas tree.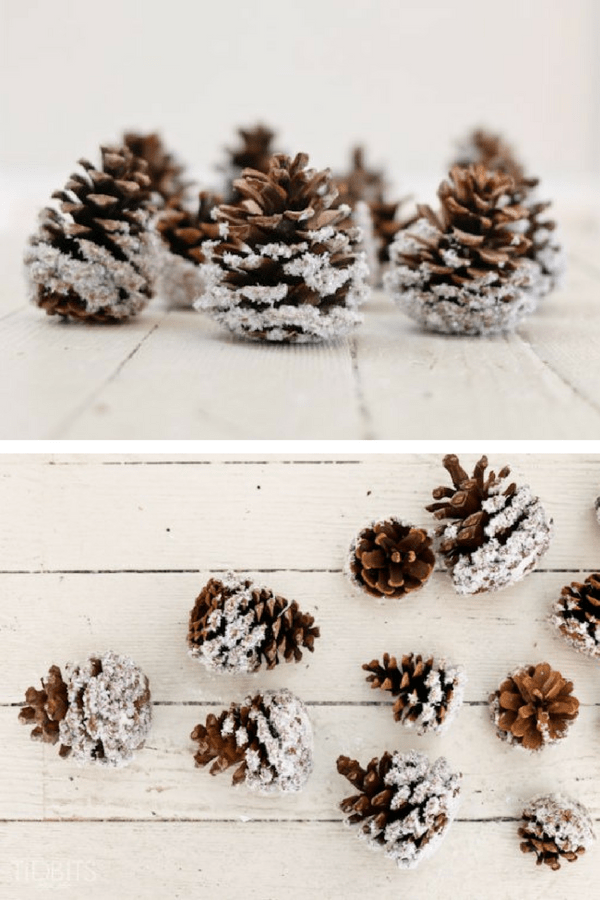 #9 Rustic Acorn Marble Ornaments
These rustic DIY Christmas decorations will look so pretty hanging from your Christmas tree… especially with the twinkly lights shining through them! You can easily get your hands on some acorn caps here!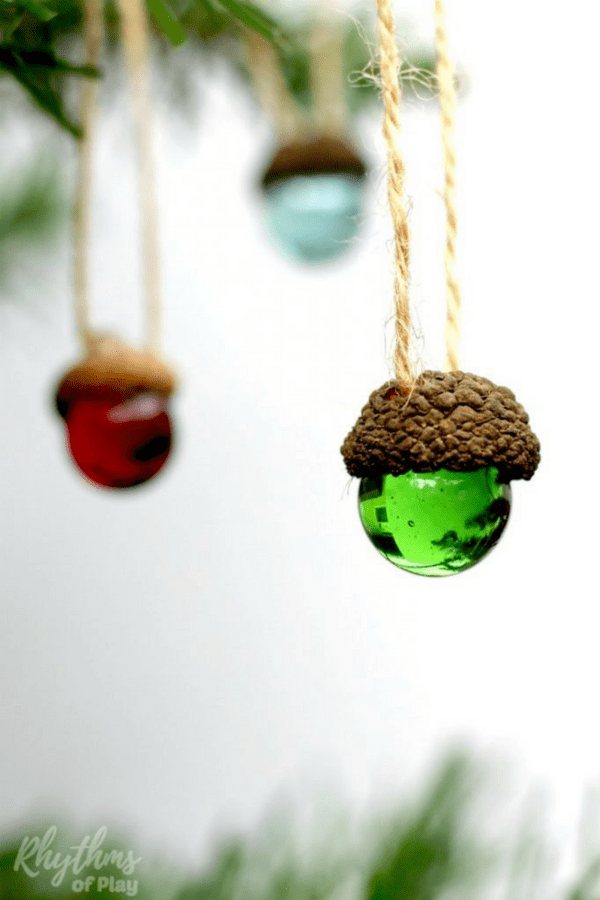 #10 Painted Woodland Ornaments
Who doesn't love a woodland animal?… especially at Christmas! This DIY Christmas craft requires a little bit of effort but the results are so worth it!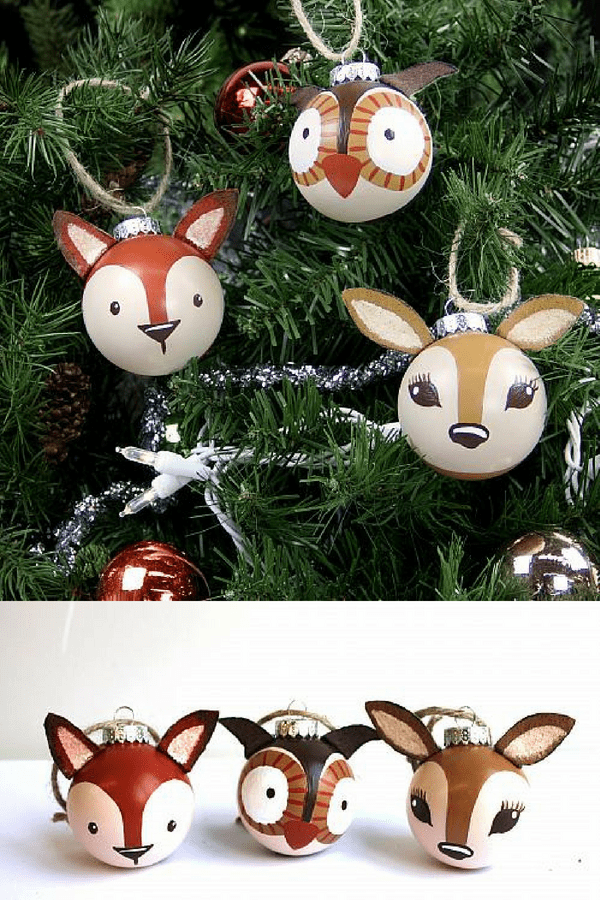 #11 Popsicle Twig Tree Christmas Ornaments
Get out and about with the kids for a winter walk this Christmas & gather up some small twigs ready to make this festive DIY Christmas ornament… they will find this craft so easy & fun to do & the end result will look fabulous adorned upon your Christmas tree this year.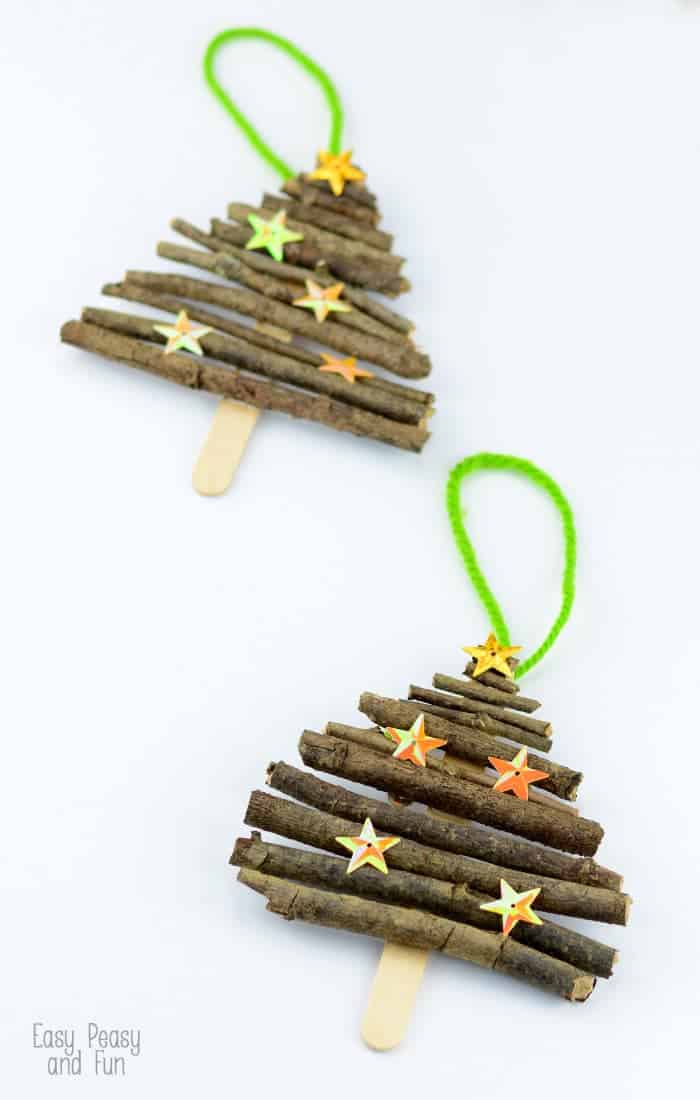 Before You Go...
There really is no better time to get out the craft supplies than at Christmas and as you can see, making stunning Christmas decorations doesn't have to be difficult or expensive.
Many of these DIY Christmas crafts can be given as festive gifts too which is a great way to show someone how much you appreciate them, without having to spend a fortune!
Merry Christmas!
Loved this post? Click here to share with your friends on Pinterest & spread the Christmas cheer!