Are you looking for the perfect Christmas wreath that'll bring effortless festive cheer to your home this year?
A wreath that's not only beautiful and unique…
But one that will welcome your guests in style… without costing you a fortune?
Then read on because I've got you covered!
The Christmas wreaths I've found for you this year can't be found on the high street.
In fact, they're all lovingly handmade and excellent quality too!
And the best part?
These are the best Christmas wreaths for any budget!
Decorating With Wreaths
Christmas wreaths are available in so many amazing styles and can be used in many creative ways…
From decorating your front door to sprucing up your garden or even as the perfect table centerpiece…
You'll be able to find the perfect style of wreath to suit your decor, color scheme and purpose with these 13 stunning Christmas wreaths.
And the best bit?
You won't be skimping on quality either… Some of these wreaths have a small price tag, but their quality is outstanding!
So let's get to it…
If you see a wreath you adore simply click the link below the image to take a closer look.
P.S. This is the best collection of Christmas wreaths so be sure to click here or on the image below to quickly & easily save them to your Pinterest so you never lose them & can easily come back time & time again 🙂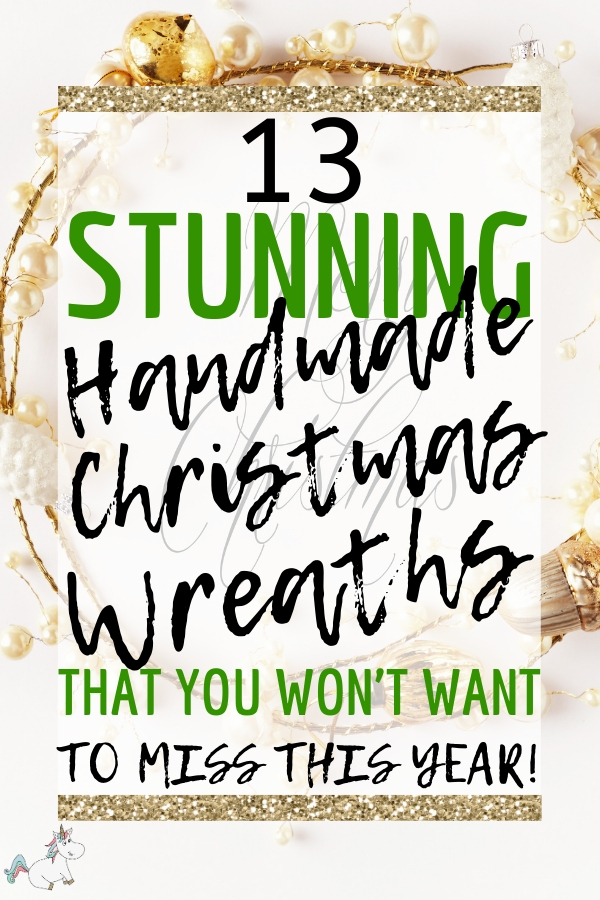 This post may contain affiliate links. See my full disclosure here for more info.
The 13 Best Christmas Wreaths
#1

Blended Hydrangea Christmas Wreath
This breathtaking blended hydrangea wreath with traditional red & gold would look incredible adorning your front door this Christmas!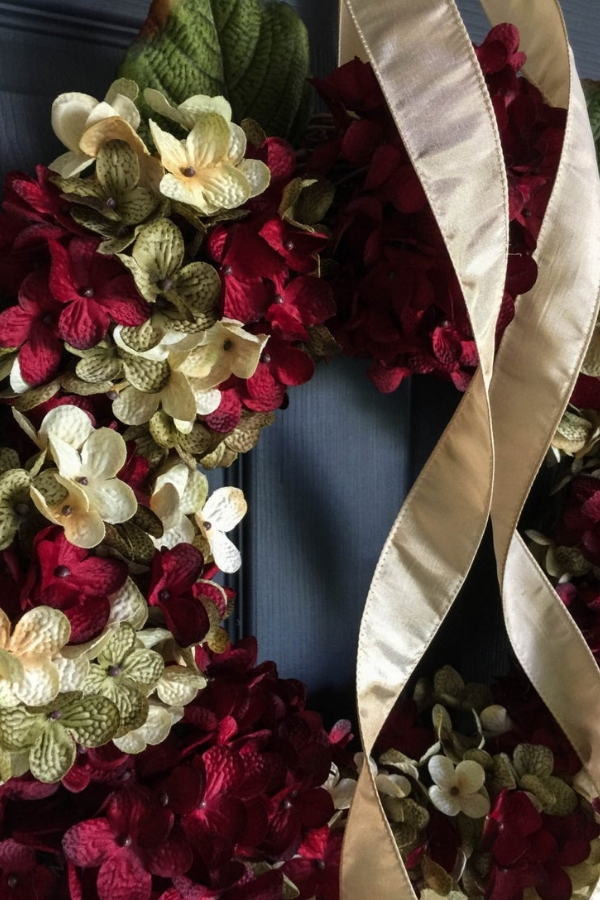 #2

Grand Christmas Wreath
This beautiful wreath effortlessly captures the magic of Christmas with traditional green & red that will look stunning on your front door this year… you could even add some pretty lights to make it even more stunning.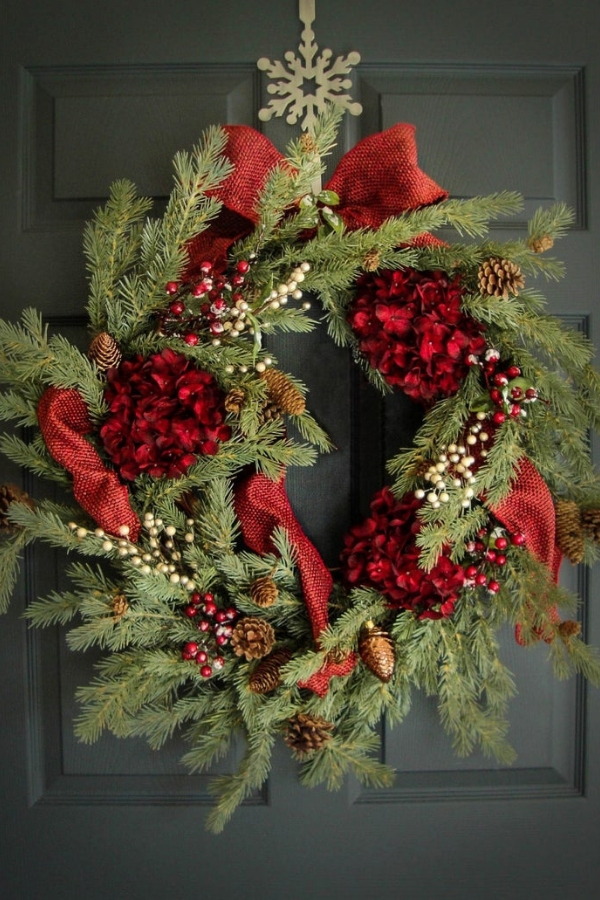 #3

Sophisticated Festive Wreath
Add some sophistication to your front door with this stunning wreath decorated with a pretty ribbon & full of festive red berries.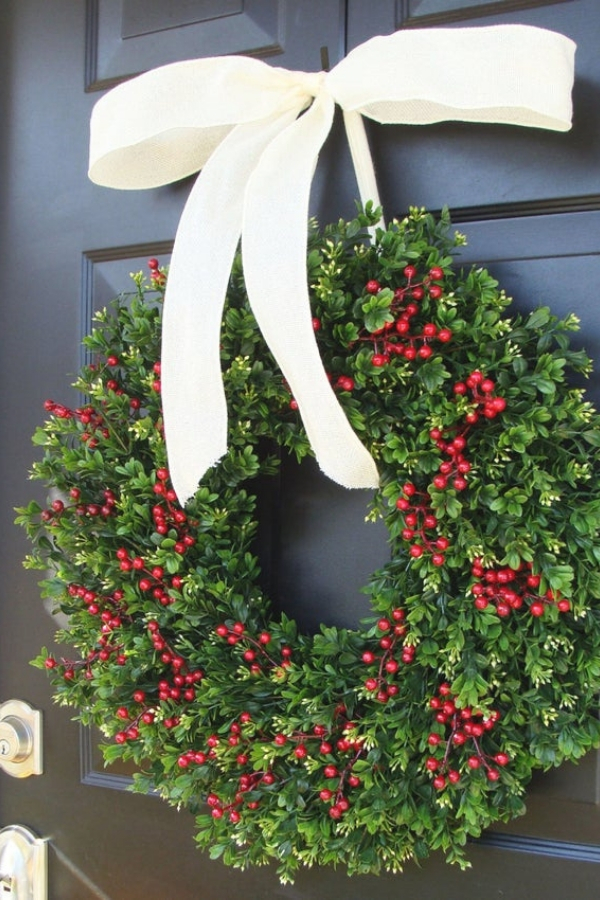 #4

Red Hydrangea Holiday Wreath
Who needs green when you have all these stunning red hydrangeas to effortlessly welcome the festive season to your home.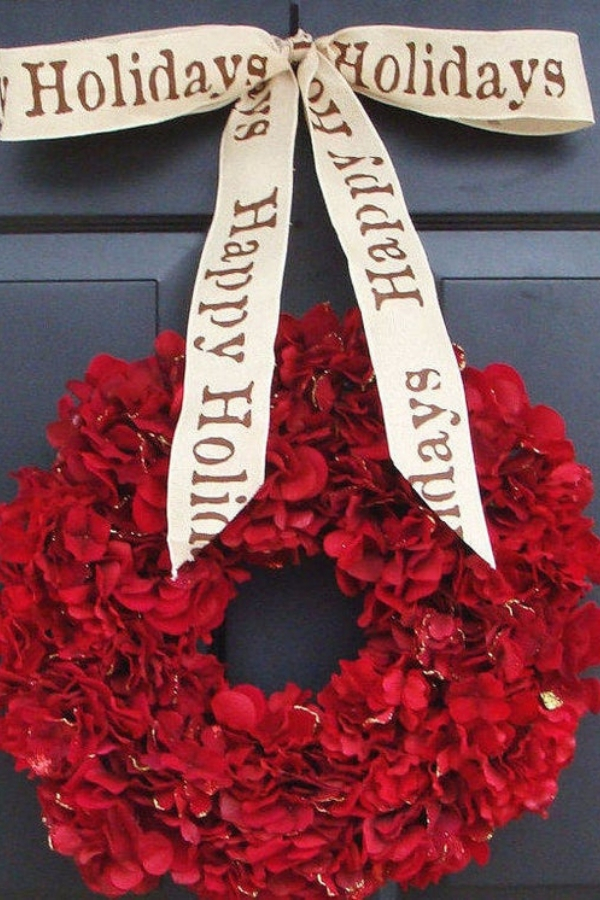 #5

Mistletoe and Red Berry Festive Wreath
Red berries and mistletoe are the perfect festive combination as this elegant wreath design proves.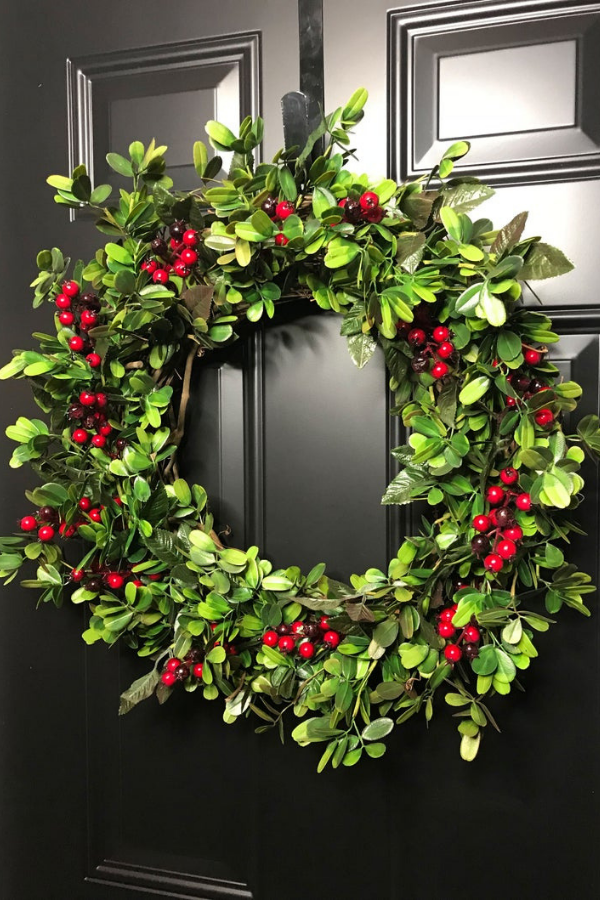 #6

Stunning Christmas Berry Wreath
Touches of red & cream like in this festive wreath will make your Christmas decor so easy this year.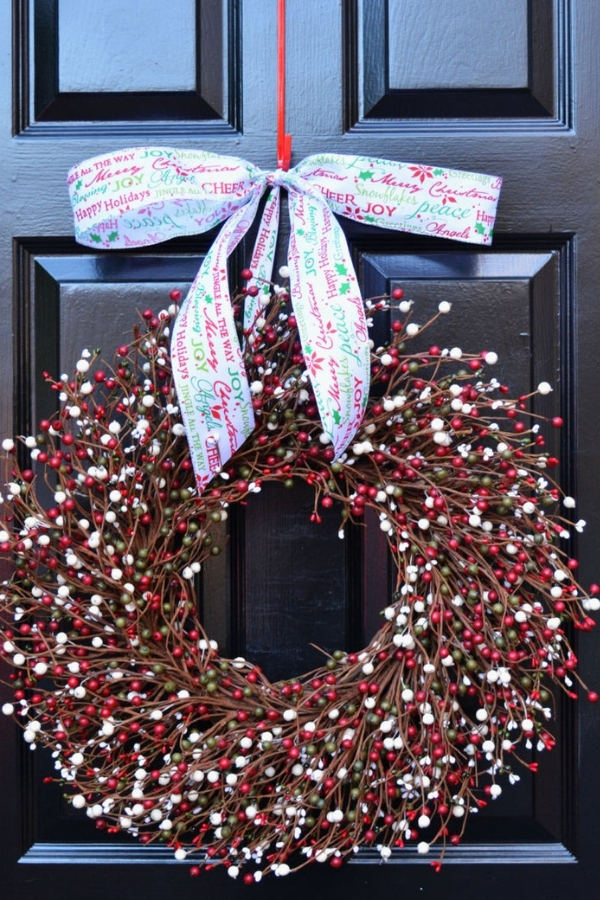 #7

Hydrangea and Gold Ornament Wreath
This stunning festive wreath with red touches and gold ornaments will add all the sparkle you need on your front door this Christmas.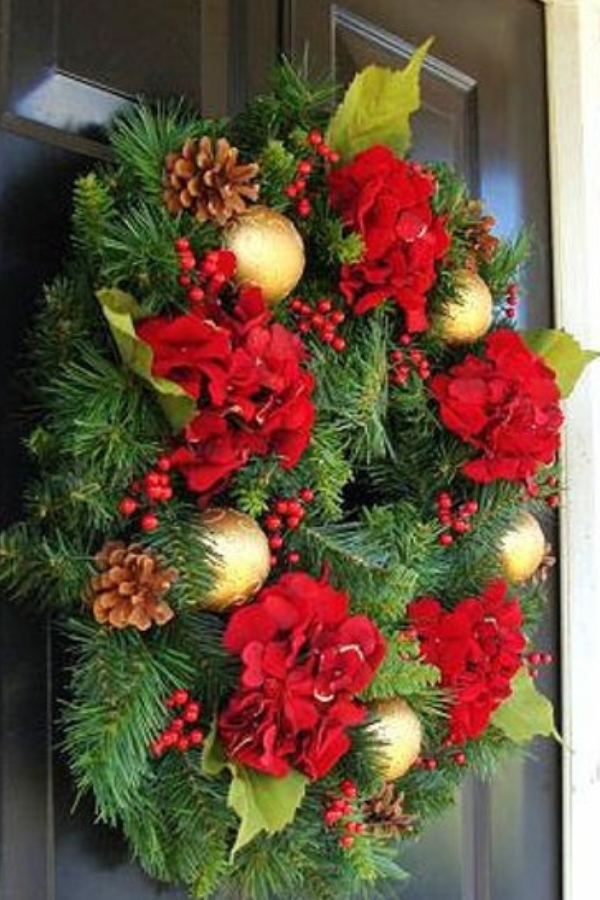 #8

Beautiful Pinecone Wreath
This stunning wreath is created with a simple but striking combination of cotton, berries, pine and winter greens.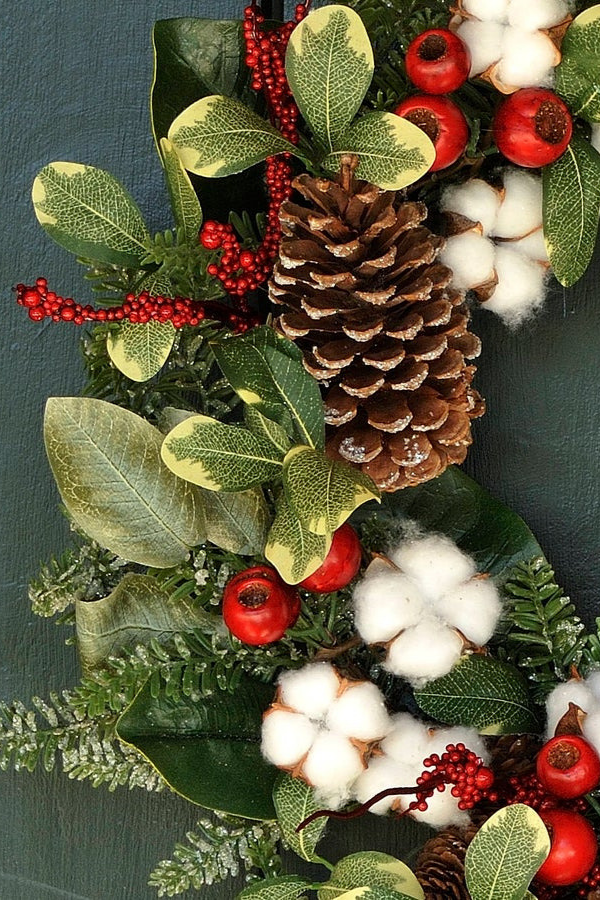 #9

Christmas Wooden Wreath
If you prefer something a little less traditional then this wooden wreath is the perfect touch that will give a warm welcome to your family & friends.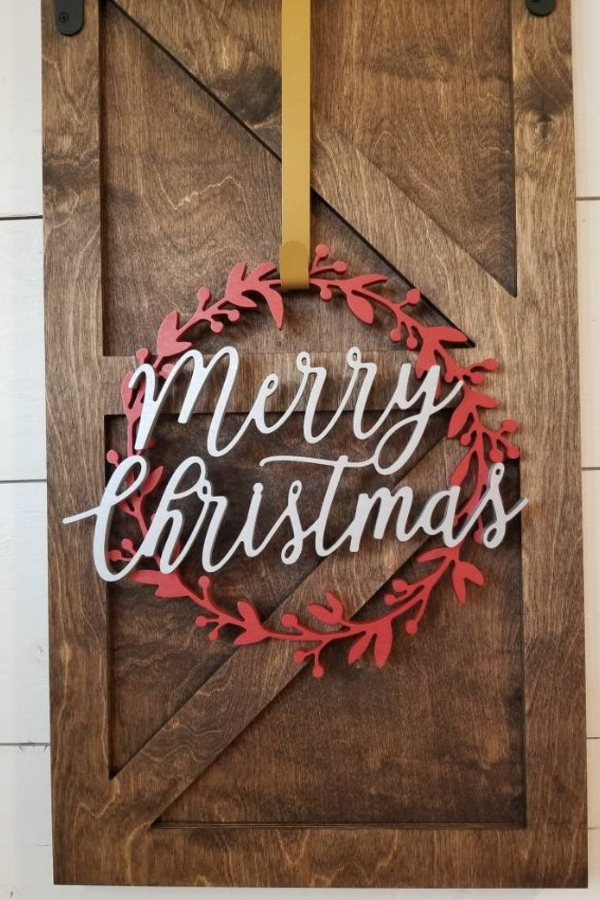 #10

Champagne Gold Wreath
Can you resist this stunning champagne gold & festive green wreath? It has just the right amount of sparkle to make your Christmas decor look stylish & glam!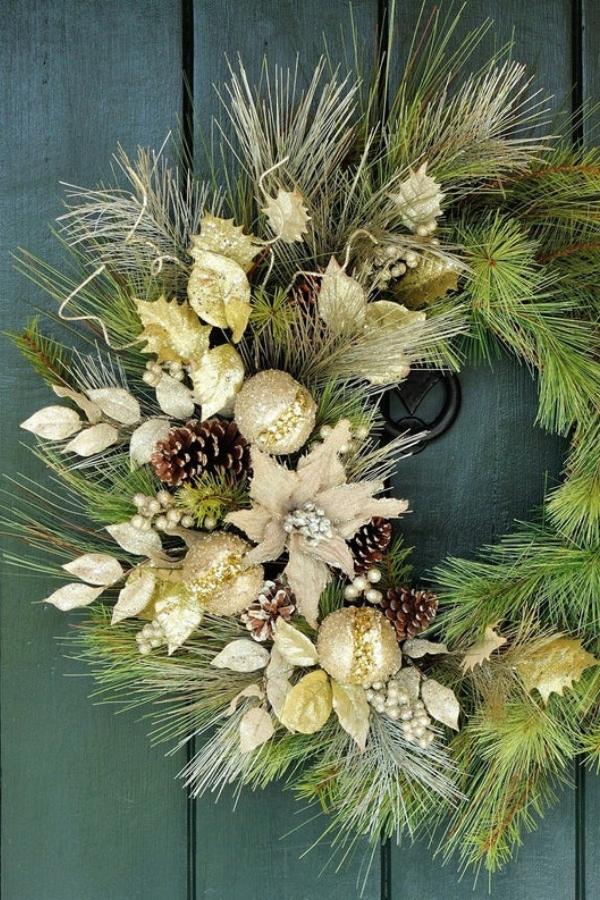 #11

Succulent Wreath
Why not go for something a little different yet seriously beautiful this Christmas with this stunning succulent wreath that can even be used all year round?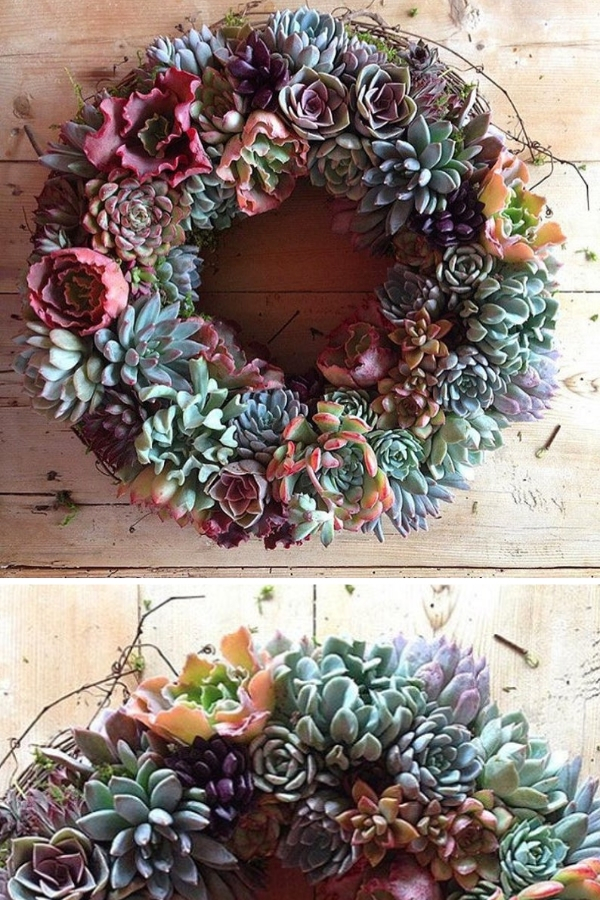 #12

Farmhouse Style Festive Wreath
This farmhouse style wreath will be perfect for you if you love a rustic touch… the white berries will add an elegant touch to your front door this year.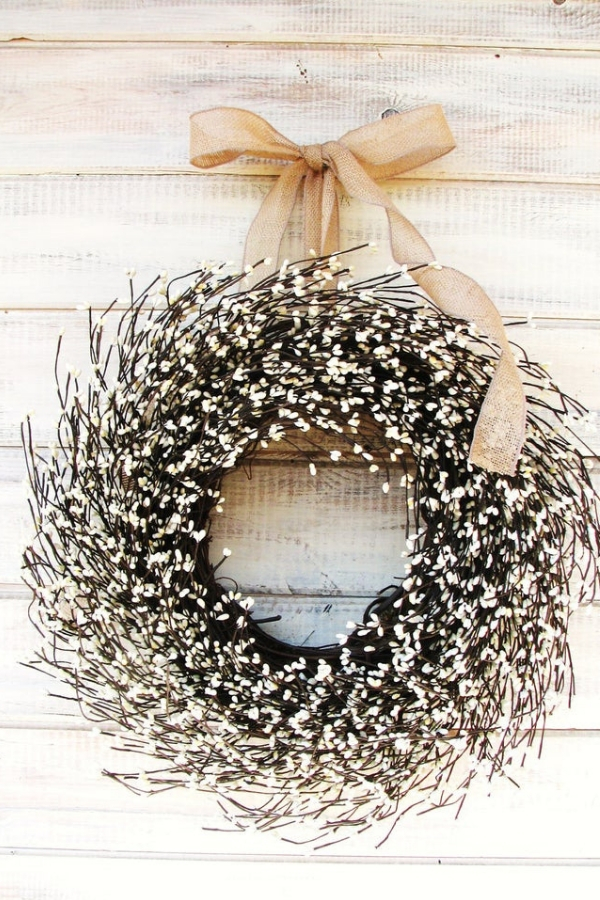 #13

Elegant Christmas Berry Wreath
This elegant wreath with simple greenery & sprays of festive red berries proves that sometimes less is more… An understatedly beautiful Christmas wreath!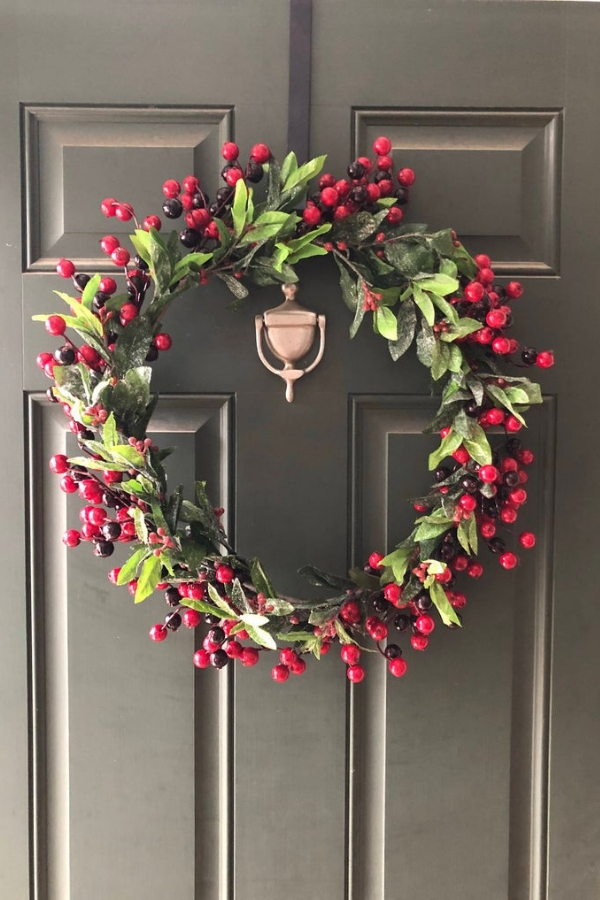 Before You Go...
As you can see from these stunning Christmas wreaths, you really can find a wreath to match your home decor… without having to spend a fortune!
The best part is that these wreaths are all great quality, lovingly handmade and can't be found on the highstreet… perfect if you want your decor to stand out from the neighbors this year.
If you want even more Christmas decor tips, be sure to follow me on Pinterest as that's where I'll be sharing all the best Christmas Ideas for 2019!
This post is a collaboration with Etsy