If you're a teenager who likes to craft (or if you have one at home) then this list of 22 crafts for teens is sure to keep bored hands busy and lift the spirits in your home… even if you're new to crafting or trying to learn some new skills!
Here's why…
Getting creative always puts us in a good mood and these crafts for teens (and everyone else too) are all bright, fun and easy to make!
And of course, the best part is all the supplies you need to make them are cheap and easy to find too!
Teen Crafts Are Perfect For Yourself

(Or Even To Make & Sell)
These crafts for teenagers are perfect for the teen who just wants to make some nice things for herself or her bedroom…
But why not take those creative talents further and share the joy of your crafts with others by giving them as gifts or selling them online for some extra cash?
Can't wait to get started? Let's jump right in…
Don't forget to

click here

or on the image below to quickly save these crafts to your fave Pinterest Board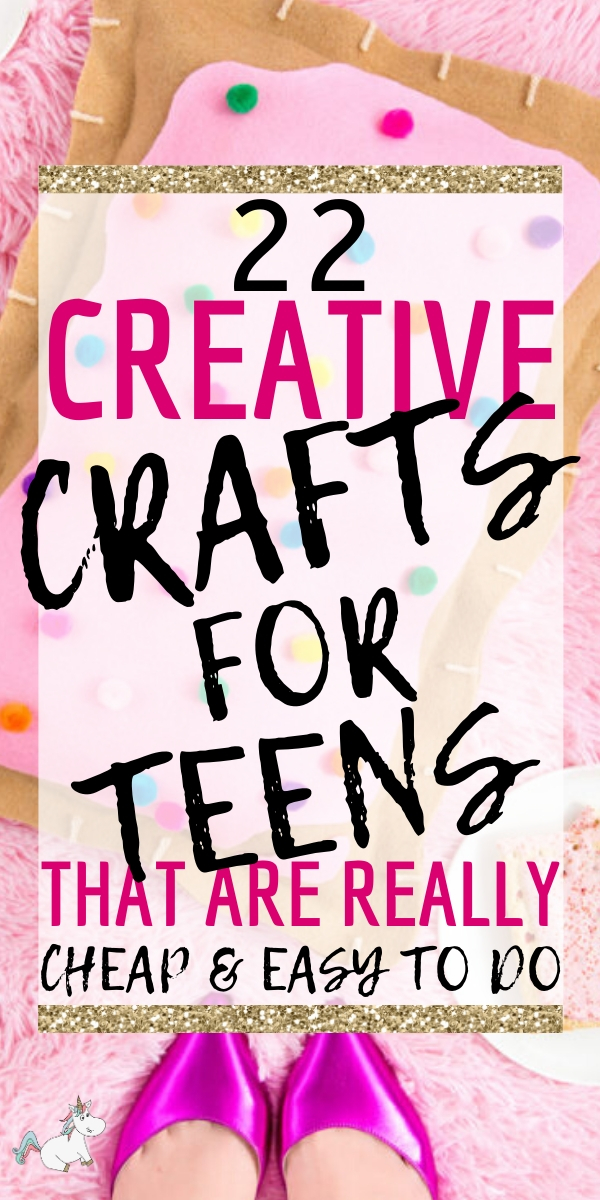 This post may contain affiliate links. See my full disclosure here for more info.
22 Creative Crafts For Teens

(That Are Cheap & Easy To Do!)
Before You Go...
I hope you've enjoyed this awesome list of 22 Creative Crafts for Teens.
There's never been a better time to embrace the time we spend together and getting creative with crafts like these is the perfect way to do just that and learn some new skills in the process!