Are you trying to think of ways to turn your passions into extra cash? If you're talented enough to be able to crochet or even a beginner looking to learn the craft, then these 10 easy crochet basket patterns from Etsy that you can make & sell, will help you get started with a great money making idea.
Not only would these baskets be an attractive & practical storage solution for your own home that you can be proud of… they are also a very popular item that you can sell online through retailers like Etsy & Amazon Handmade or even at your local craft fair!
And you really don't have to be an expert crafter or an amazing artist to be able to make money online… If you have a flair for getting creative & you enjoy it… then this could be a very lucrative side-hustle for you.
Why Side-Hustle?
I love side hustles… they are a great way for you to channel your inner creative goddess and make extra money doing something you love.
If you follow your passions & work hard you can even turn a side-hustle into a full-time income where you get the freedom to choose your working hours.
Haven't got time to read this now? Click here to Pin it for later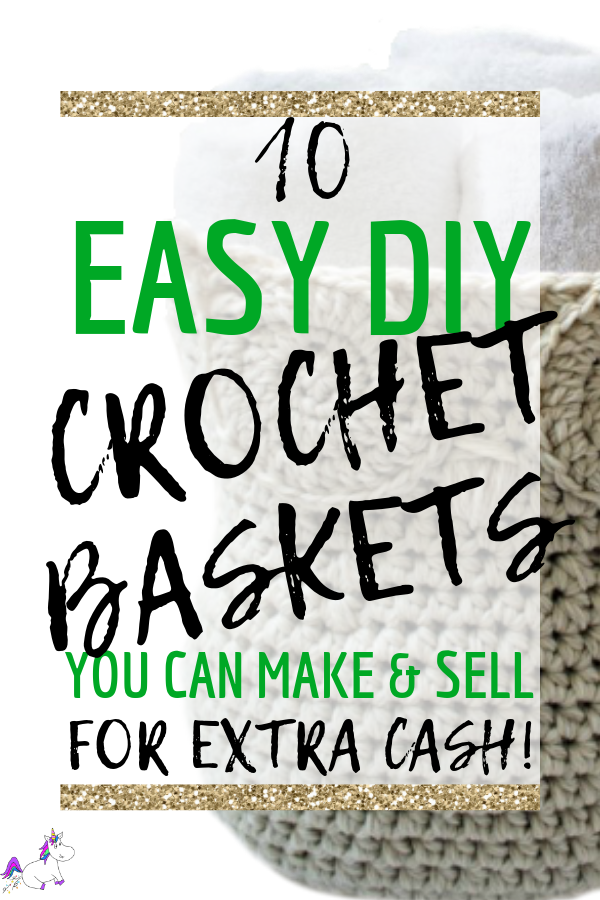 This post may contain affiliate links. See my full disclosure here for more info.
There are so many success stories of people making money from their crafty side hustles, it really is a great thing to do… but for many people, they just don't know where to start.
If that's you don't worry… I've gathered together some of the best crochet storage basket patterns that you could make & sell to start making money on the side and some great tips you need to know to be successful from the word go.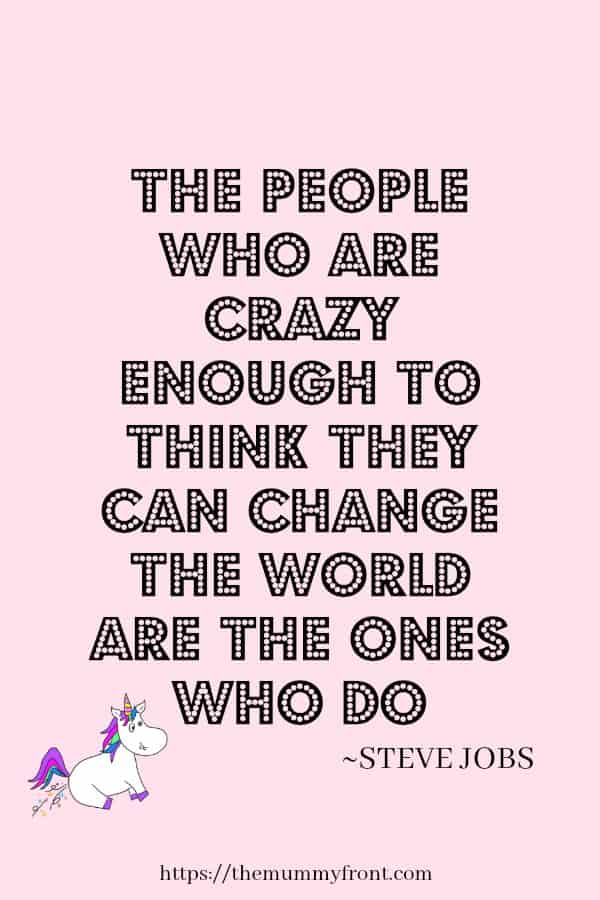 If you aren't interested in creating things to sell online, these basket pattern ideas would be awesome for yourself or maybe as a gift for a special crafty friend or relative… just scroll down to the gallery and choose your fave.
If you do want to make money from your talent… then let's just talk a little bit about HOW to sell your fabulous creations because if you're new to selling online… it can be a bit of minefield… but once you get started it's fun & easy & won't be half as confusing as it may seem now.
Tips For Selling On Etsy
I'm going to give you some great tips for selling your items on Etsy as it's the most popular platform for crafts & handmade items & a well known trusted site which will help your customers feel even more comfortable to purchase from you…. not only that, Etsy is so easy to use & set up so you can get started really quickly.
1. Research Your Product Idea
If you have an idea of what you might like to sell on Etsy… you can go onto Etsy & search for a similar product to find out how well it's already selling, for what price and to scope out your competition.
For example, it only takes a quick search term of 'crochet baskets' on Etsy to find out that they sell really well & people love them.
If your product idea is a good seller already then you already know there is a market for your idea & you have a great chance of succeeding with it.
If you can't find your product idea or it doesn't come up as a popular choice with sellers already, it's probably not the best product to choose to begin with… that's not to say you shouldn't do it, but it might take a little bit longer to crack it.
2. Set Your Price Correctly
When you think about pricing your item, you need to consider the cost of materials, the time & effort you put into the item and the profit you want to make.
Check out what other similar products are priced at to get an idea… but set you OWN prices that feel right to you and certainly don't undersell yourself… a lot of women do this.
Sometimes, pricing your items too low can have a detrimental effect on your sales.
It sounds counter-intuitive but think about it… When you get something for free, sure it was a great bargain… it was free! But think about what else you associate with getting something for free.
Often you will find that you don't value lower priced or free items as much as you do higher priced items.
When you pay more for something you consider it an investment and look after it more & value it better and your customers are the same.
Of course, there are people looking for a quick & cheap fix, but there are also others looking to invest in a quality product as a treasure for their home… so don't be afraid to price your creation at its correct price.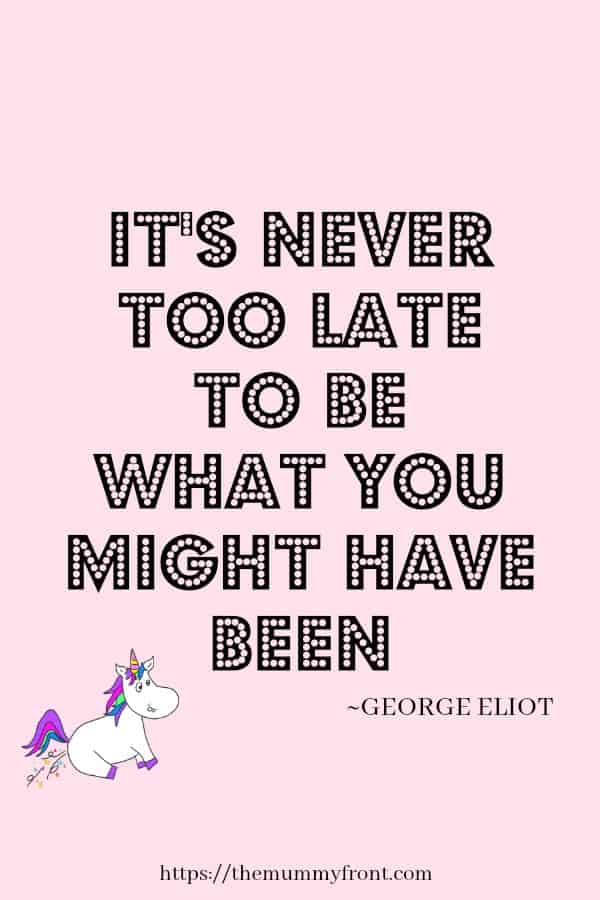 3. A Picture Says A Thousand Words
Ok… that's a bit cliche, right? But it is true…
Many people will only click through to your product if the picture knocks their socks off.
You don't want to waste your time by spending hours creating your awesome product to under-represent it with dark, dull and unattractive photos.
Make sure your camera is good enough to capture your item in detail, you can even use your iPhone/smartphone to take fab pictures these days.
Try to post as many pictures as you can that show your product from different angles & depths & in a great light so your buyers know exactly what they are getting.
It's a good idea to have a photo that just shows the product with a plain background & no distractions but you could also add staged photos too to show others how the product looks 'in action'… kind of like those serving suggestion images on the side of food packaging…
think of sage & onion stuffing, for example, the roast potatoes, golden gravy & tasty looking chicken go a long way to making the sage & onion stuffing look AWESOME.
4. Make Use of Pinterest
Getting your products in front of the right people is going to be key to your success!
You can set up your Etsy shop and have your fabulous products ready to go… but unless you get yourself out there no-one will find you… especially at first.
The best way to get your products in front of the right people & fast is through Pinterest… Hands down Pinterest is a fabulous traffic driver.
I'm not going to go into the depths of Pinterest in this post as it's a whole post in itself but here are some quick Pinterest tips to get you started
Transfer you Pinterest Account to a Business account in your Pinterest settings…this is easy to do & free
Fill out your Pinterest profile description with keywords that are relevant to your products
Create a board on Pinterest just for your Etsy products… give the board a thorough description & select a topic for the board
Create pins easily in PicMonkey or Canva so they are eye-catching & vertical… a great size to go for is 600px x 900px
Upload these images to Pinterest with your product page URL connected to the pin… again this is so easy to do
Give your pins thorough descriptions using keywords & hashtags
Request & Join relevant group boards to get your content reaching more people
Join a program like Tailwind for free to Skyrocket your reach…Tailwind is an absolute game changer!
5. Customer Service is Everything
From the start make sure your customers are your first priority.
They will appreciate you far more & will be more likely to buy from you when they feel like you have considered them and their needs.
Think about what they want & how they want to be treated… even down to how you will package their item.
They aren't going to feel special if their product arrives from you in a bin/trash bag or a carrier bag wrapped in tape.
The more thoughtful you are with everything you do, the more likely your customers will come back to you time & time again… you could even go the extra mile & add a little chocolate treat or a pack of sweets in their package as a little surprise thank you.
Just like with everything… the value is in the finer details…
This is key to building your brand & leaving a great impression.
Pro tip: Consider offering your customers a discount for their return visit. This is a great way to give your customers a special treat & will encourage them to come back to you.
Top 10 Easy Crochet Basket Patterns From Etsy That You Can Make and Sell
1. Crochet Owl Storage Basket Pattern – 3 Basket Sizes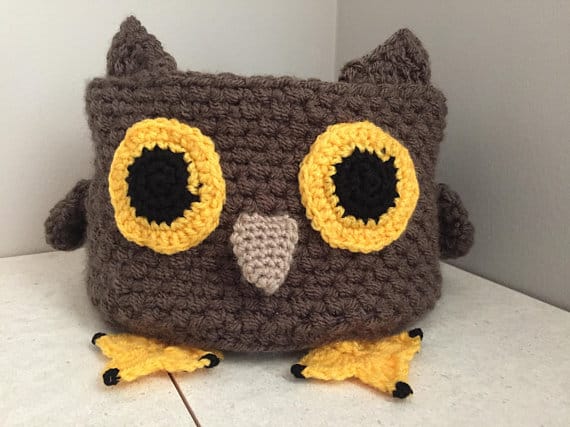 2. Owl Nesting Basket Crochet Pattern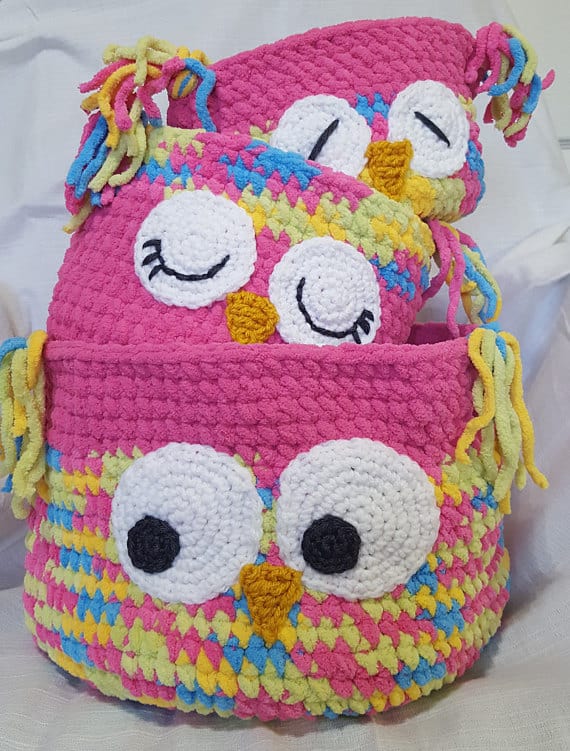 3. Essentials Basket Crochet Pattern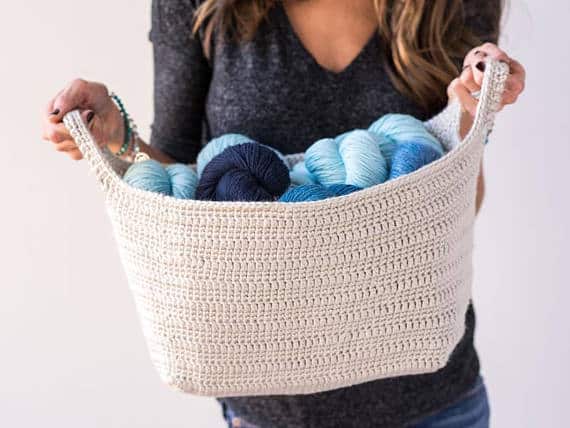 4. The Original Owl Basket Crochet Pattern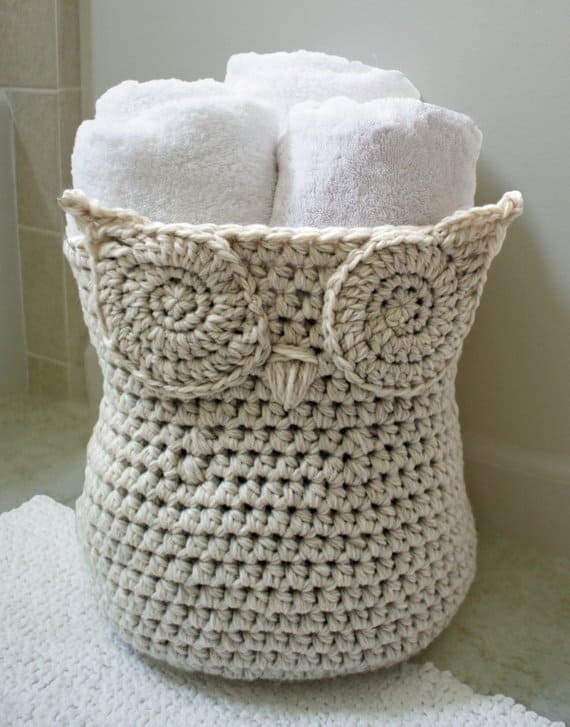 5. Cutie Utility Basket Crochet Pattern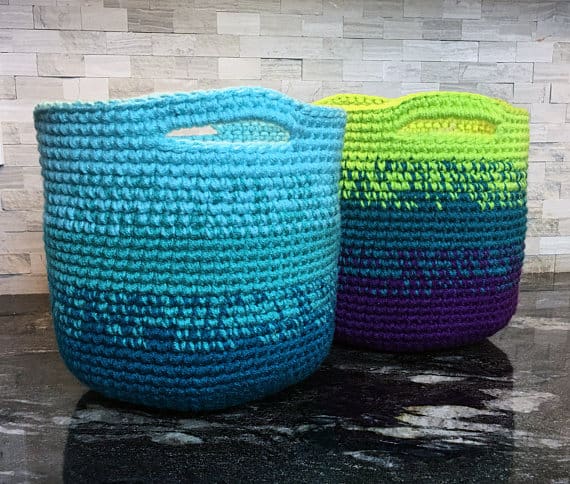 6. Hanging Monster Basket Crochet Pattern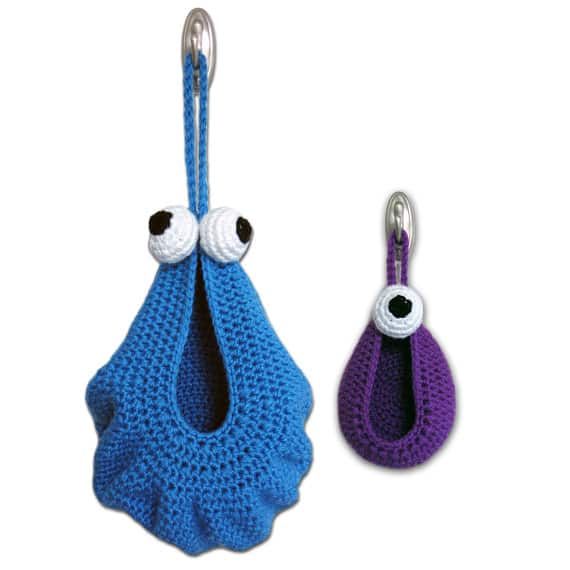 7. Round Crochet Basket Pattern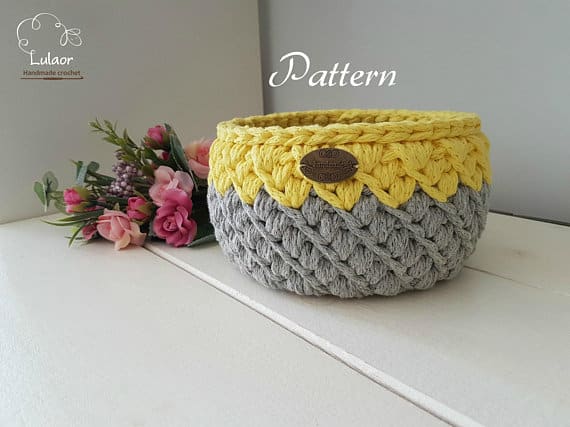 8. Round Scallop Edge Basket Pattern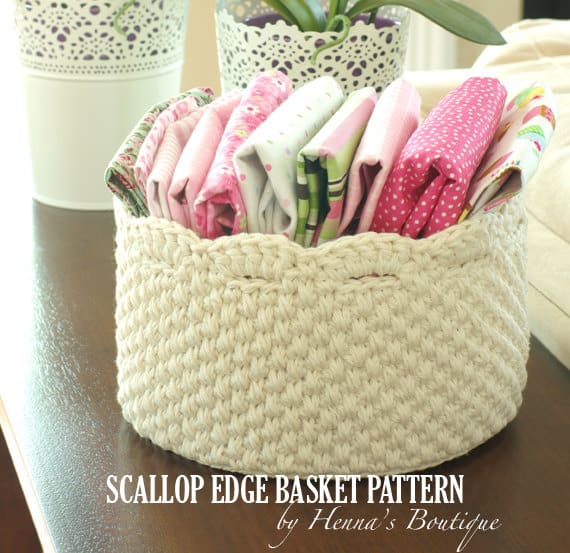 9. Crochet Heart Basket Pattern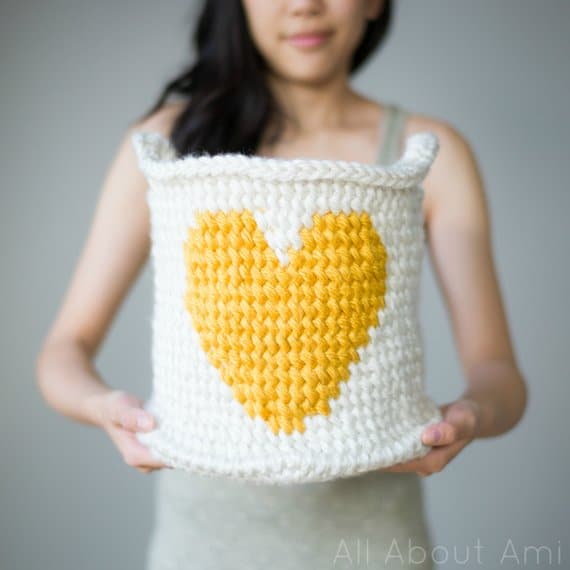 10. Waistcoat Basket Crochet Pattern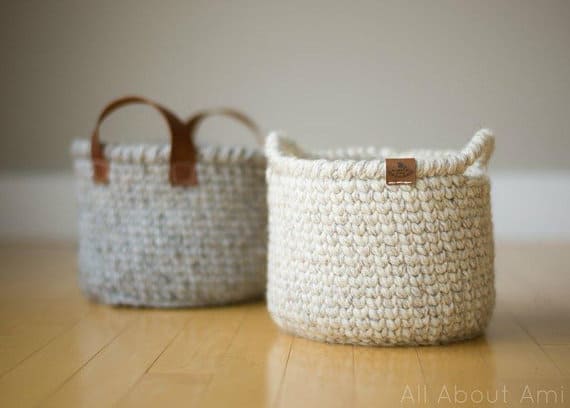 Before You Go...
I really hope this post has given you some great ideas for crochet products you can make as a successful side hustle, gift or just for yourself.
Making money as a side hustle is a real passion of mine… it's how I've got to where I am making an income as a blogger. I love to encourage you to pursue your passions too as you never know where it could take you!