Today we're sharing with you our favorite DIY Christmas gifts so you can give the perfect, meaningful gift to that special someone… whilst saving time and money!
Why Should I Make DIY Christmas Gifts?
DIY Christmas presents are perfect for you if…
You've run out of time and are wondering how do you make last-minute Christmas presents that people will love!
You want to make cheap gifts to save some money during the most expensive time of year!
The idea of giving something extra special that you've lovingly created with your own hands gives you all the festive feels!
But most importantly…
What could be a better way to get you in the Christmas spirit than making your own Christmas presents?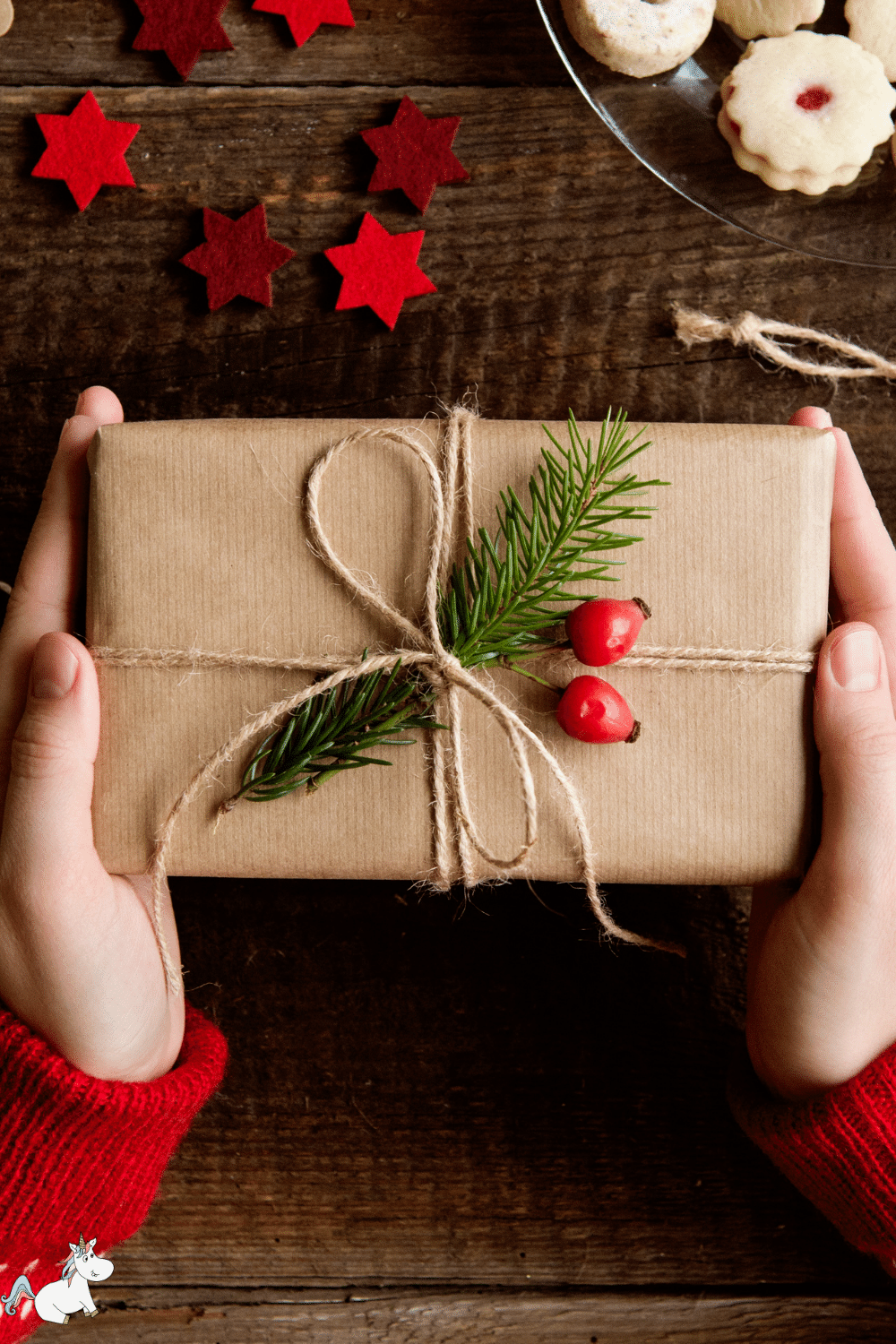 What Can I Make For Christmas Presents?
The options you have for handmade gifts are practically endless and will depend on a few factors…
Who the gift is for
Your budget
How skillful you are at crafting
But here's the good news…
The awesome DIY Christmas gift ideas that we've got for you below are all suitable for any skill level and can all be made on a small budget too!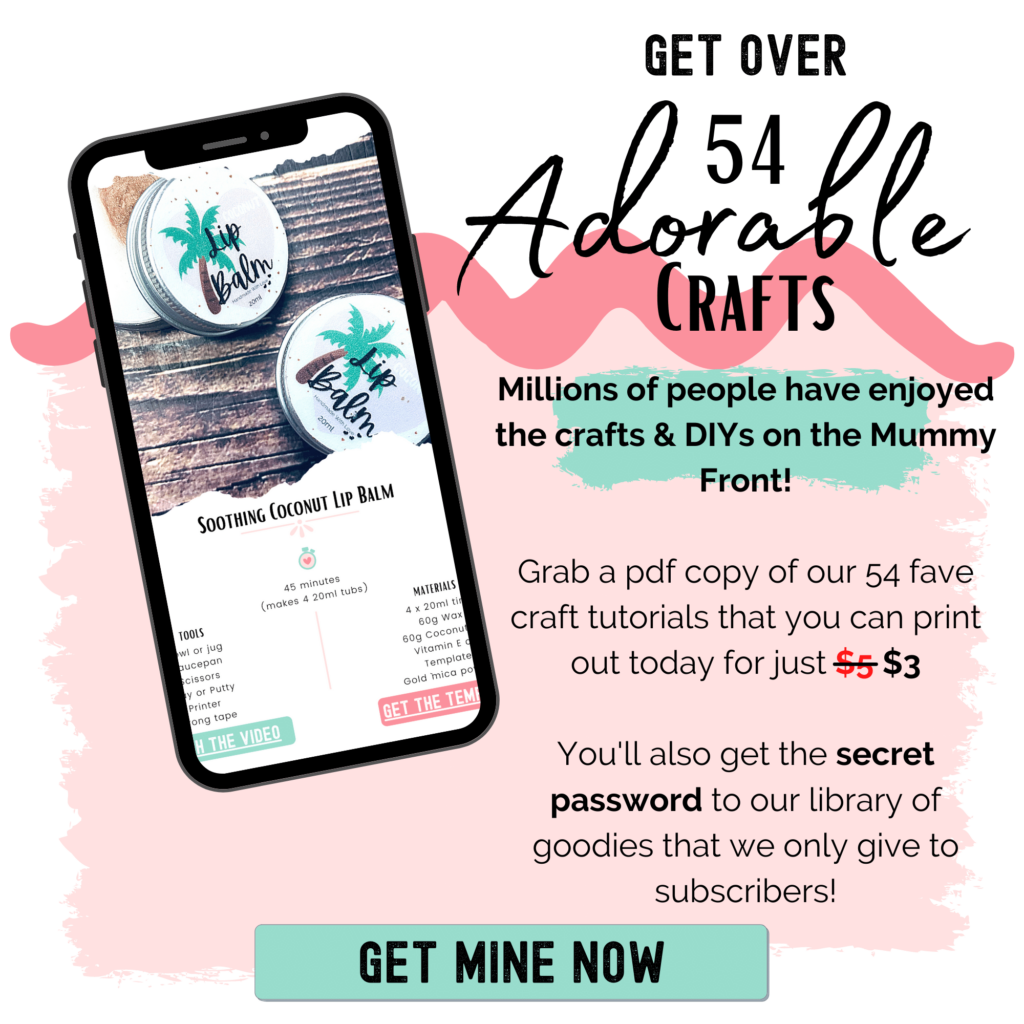 What You Can Make For Christmas Presents
Bath bombs
Homemade jewelry
Candles
Baked goods
Gift baskets
Bath salts
Tea & coffee gift sets
Lip balms and beauty products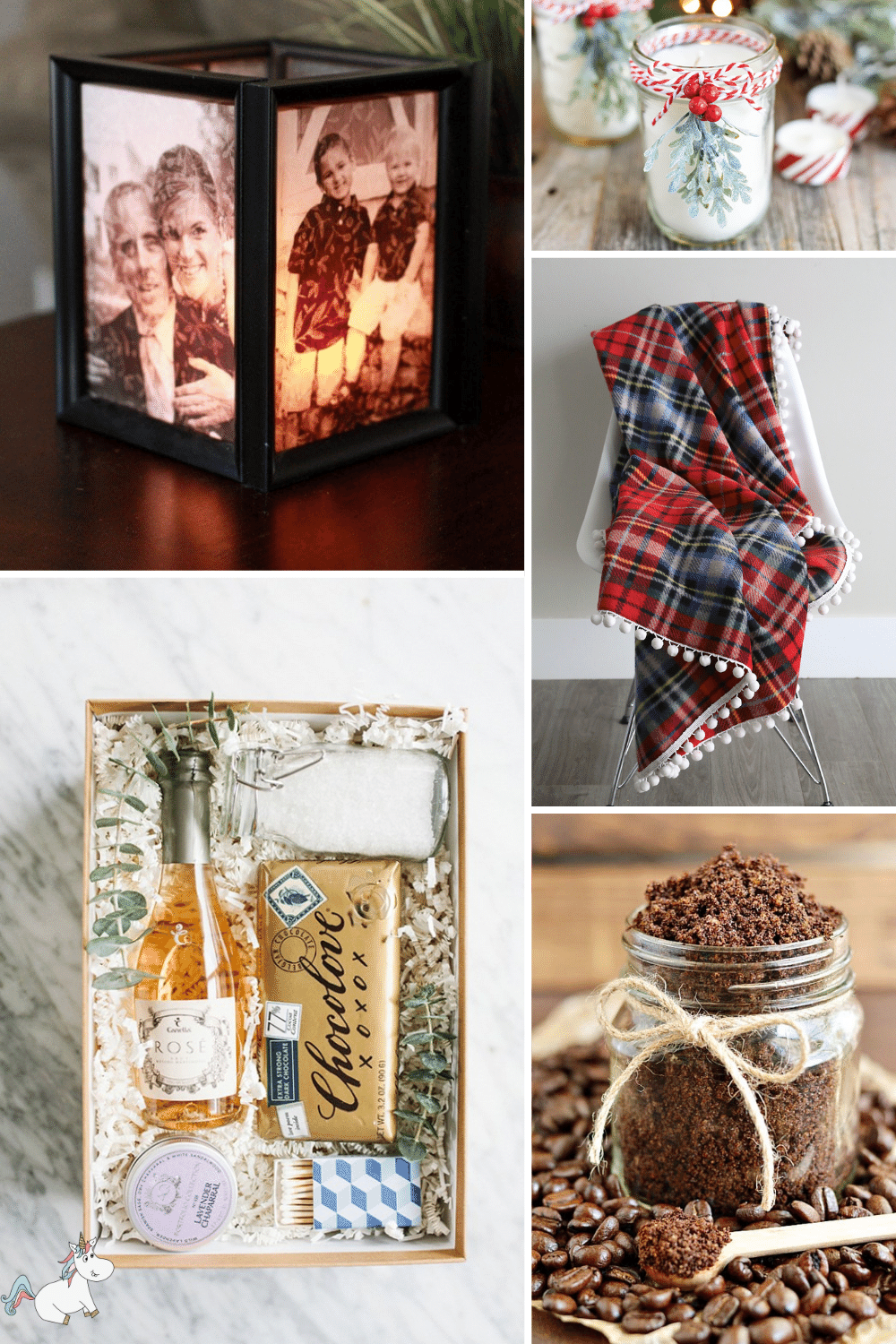 How do you make last-minute Christmas presents?
Ok we've all been there… you've known Christmas is fast approaching but somehow you've got caught up in all the things and wake up to find it's the last minute and you need that perfect gift idea (that doesn't suck).
Don't panic!
There are things you can throw together to make the perfect last-minute DIY Christmas gift.
Here are some last-minute Christmas present ideas that will save the day…
Last-Minute Christmas Present Ideas You Can DIY
DIY hand warmers… all you need is some fabric, rice, and a few basic sewing supplies and you're all set!
Pamper boxes… Grab a pretty box or bag (and even a pair of slippers) and fill with a small bottle of vino, a large bar of choccy, a bath bomb (which you either buy or DIY) a small candle, and some bubble bath… perfection!
Homemade Christmas cookies
Gingerbread Christmas ornaments
Scented salt scrubs
Hot chocolate bombs… yummy
Festive stovetop Pourri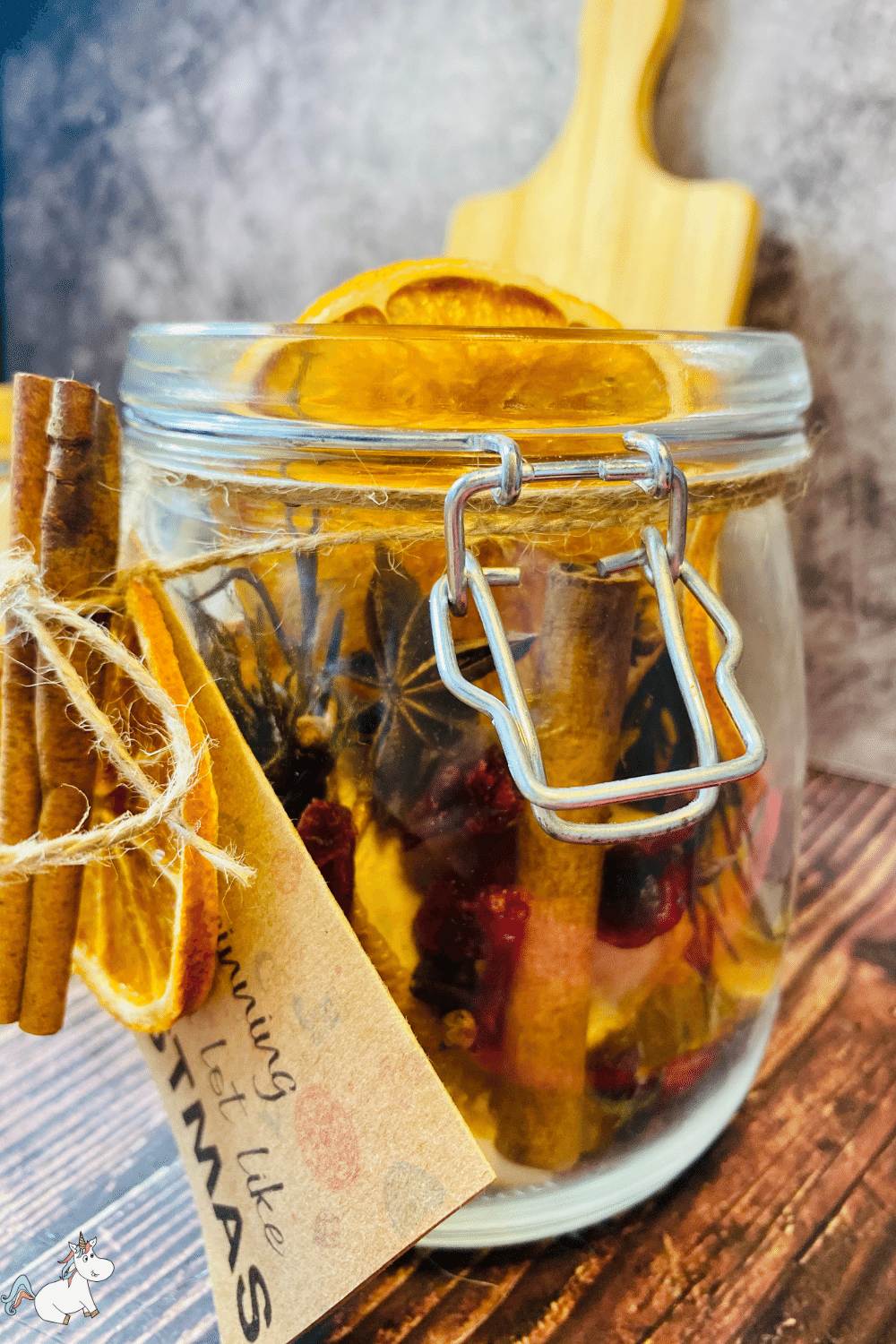 How Do You Make Cheap Gifts?
At first glance, it can seem that making your own gifts can end up becoming expensive…
Especially when you're looking at a pretty jar for some homemade sugar scrub, expensive equipment to make some beautifully scented candles, and a long list of jewelry-making supplies to make a set of adorable clay earrings…
It can all add up but don't panic!
There are ways to make awesome DIY gifts cheaply!
Here are our top tips for maximizing how far your budget can stretch…
How To Make Cheap Gifts
Save money on supplies by making the same gift, or a variant of the same gift, for as many people as you can!
Plan and shop for supplies effectively- Make a list of who you want to make gifts for, what you're going to make, and all the supplies you'll need
Forget expensive equipment that you don't really need! For example, you can make candles brilliantly with a jug hung over a saucepan of boiling water… no double boiler required!
Upcycle used items such as fabric, jars, and ribbons wherever possible
Where To Buy Cheap Supplies
Once you have a detailed list of supplies, the first places to shop for cheap supplies are…
Local pharmacies and drug stores
Supermarkets
Dollar tree
Hobby Lobby
Lowes and other local DIY stores
Charity Stores
Of course, Amazon can be great for getting supplies quickly for those last-minute gifts… but be aware that they're not always the cheapest!
P.S. Be sure to Pin this post by clicking here or on the Pin below so you can come back to these fab ideas time & time again!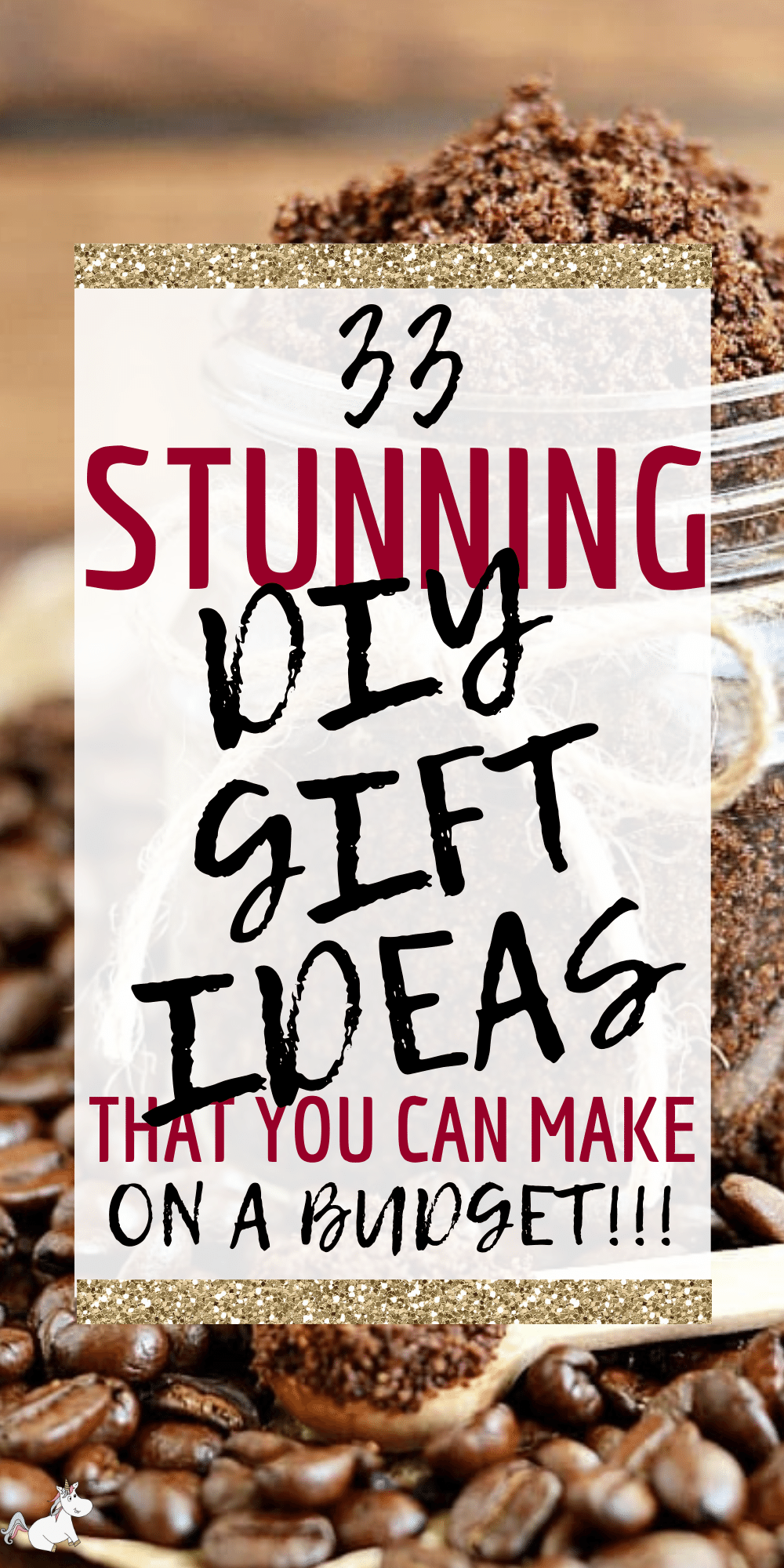 This post may contain affiliate links. See my full disclosure here for more info.
33 DIY Christmas Gifts Your Friends and Family Will Adore!
1. Bubble Bath Gift Box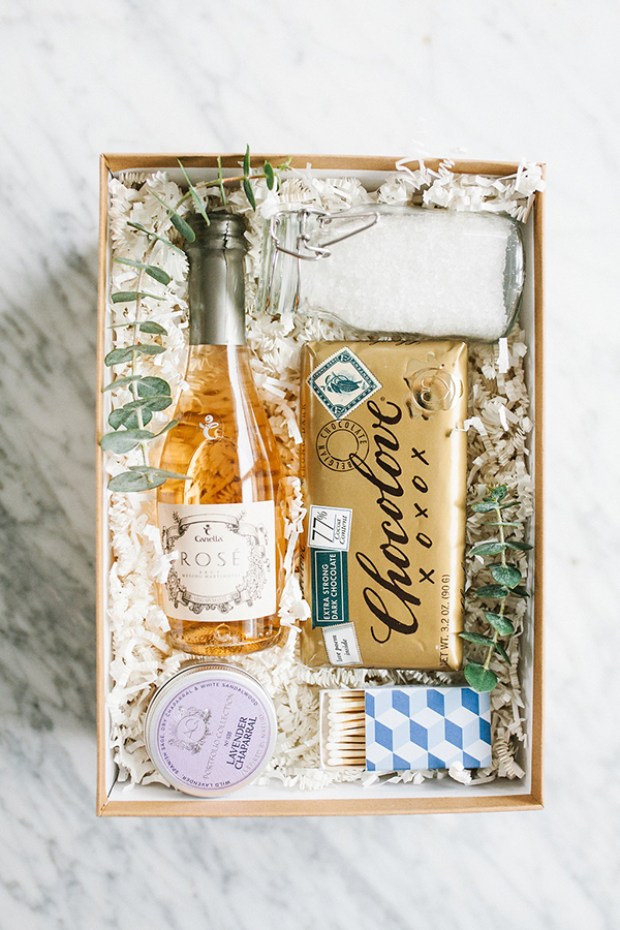 2. DIY Basket Backpack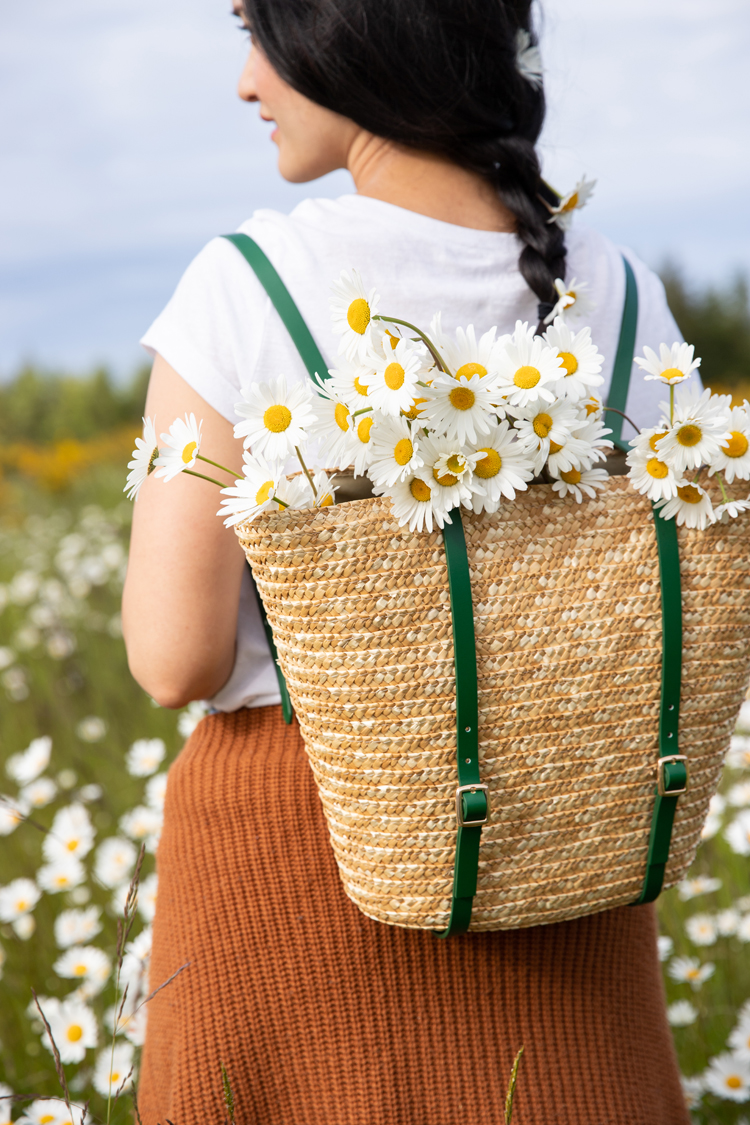 3. Adorable DIY Santa Ornament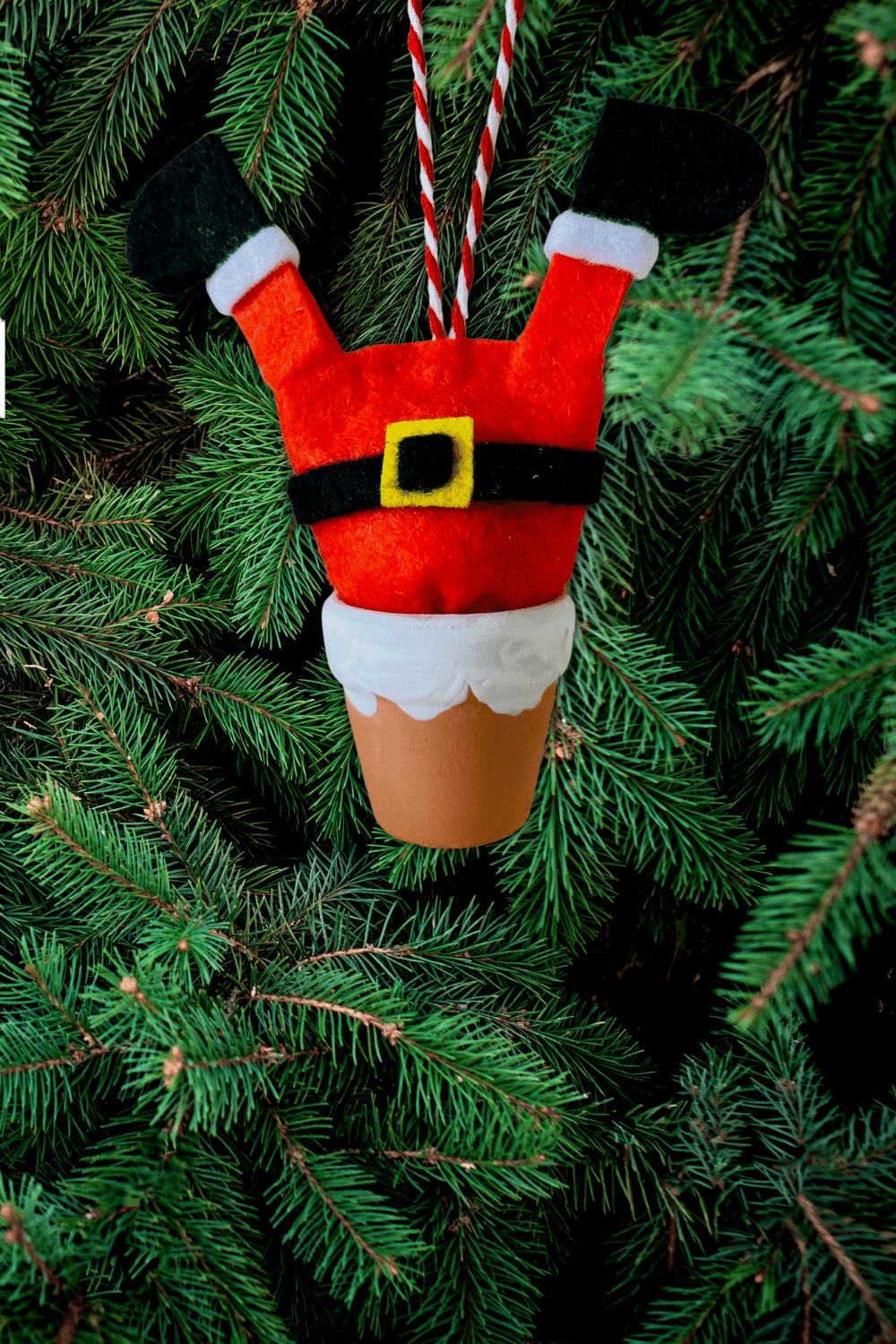 4. Unicorn Wall Art
If you love unicorns & glitter as much as I do, then you're going to love creating this beautiful unicorn box frame that any special little girl would love to get for Christmas!
This is such a simple project to make and Sarah has even included the unicorn face template for you to download & print for free!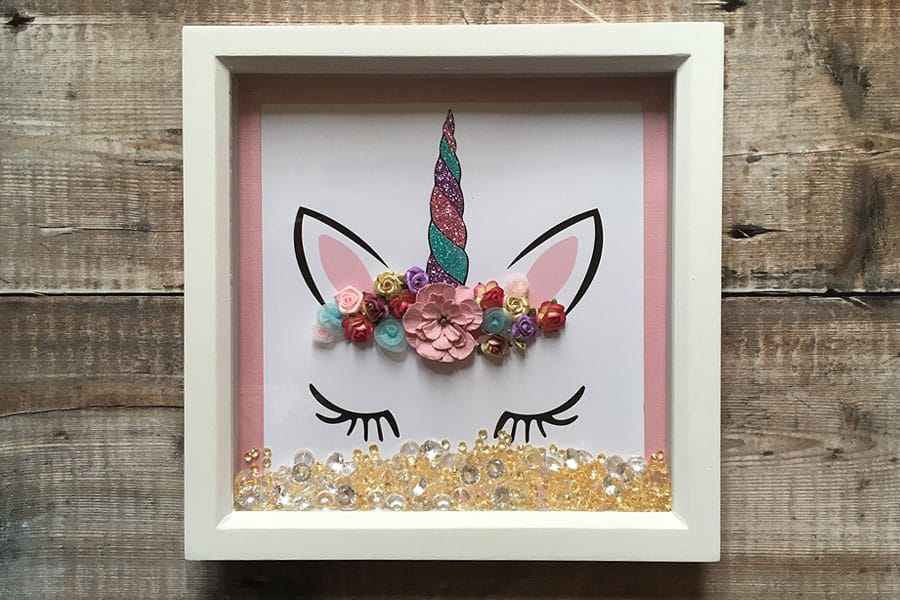 5. Peppermint Sugar Scrub
Everyone loves to receive gifts that allow them to pamper themselves & this Peppermint sugar scrub does just that & then some!
It smells & looks like Christmas too!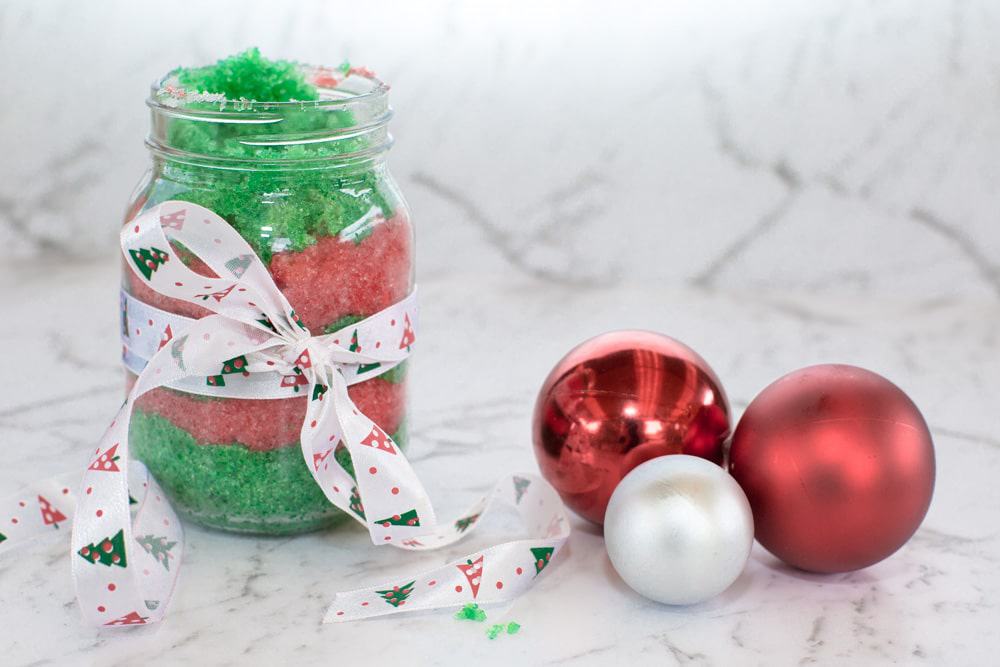 6. Cute Crochet Coasters
These cute crochet coasters really are an inexpensive gift idea that anyone would love to receive!
If you're just starting out with crochet this project is perfect for you! Laura has included her beautifully designed handmade tags in the post too so you can download & print them to give your gift an extra special touch.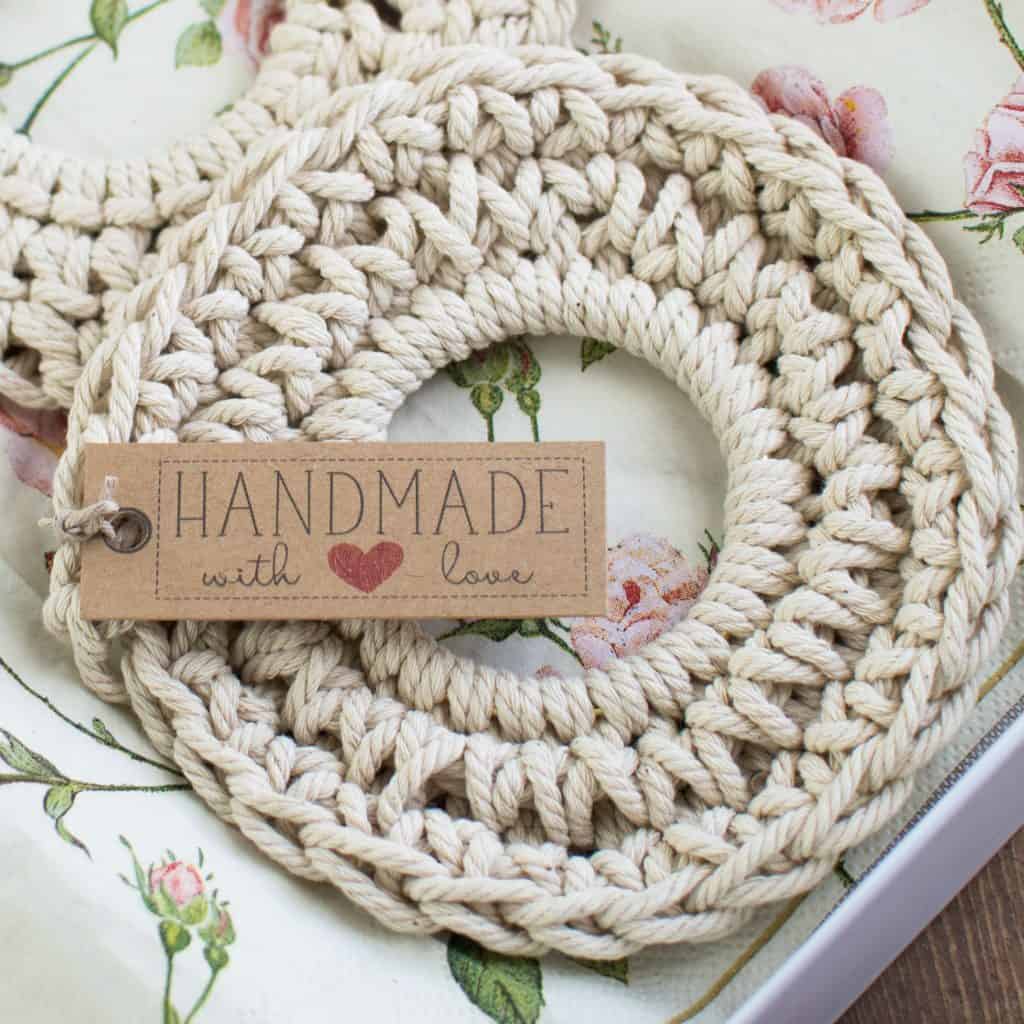 7. Teacup Candles
These little teacup candles are so easy to make… you can find a mix of beautiful teacups at thrift stores which makes this an incredibly inexpensive handmade gift idea!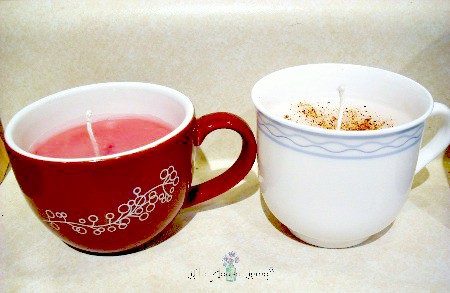 8. Homemade Bath Tea Bags
This is a great DIY gift idea that the kids can get involved with too!
Your friends will thank you for these wonderfully scented, relaxing bath soaks… you can even make one for yourself!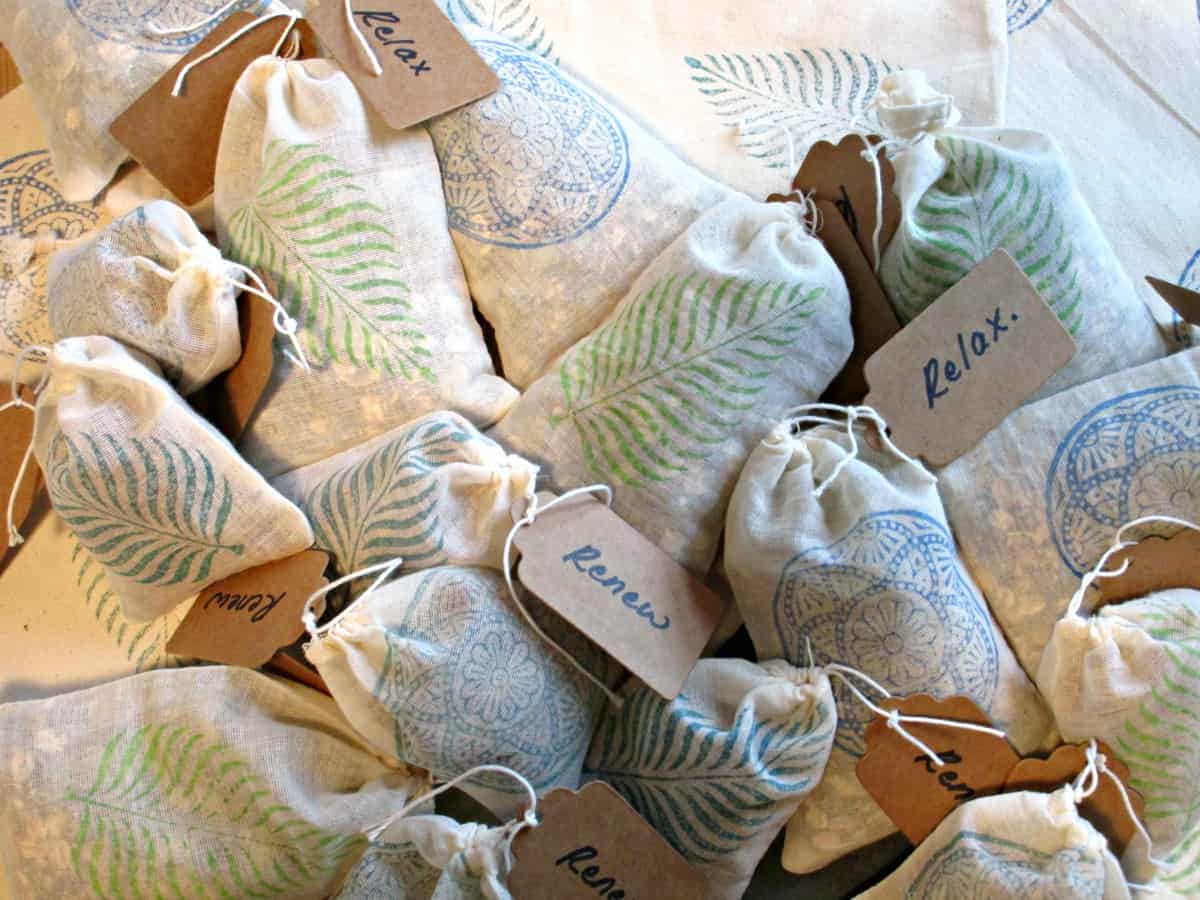 9. DIY Milk Honey Scrub
These little soaps are adorable & have an incredible scent too! They're surprisingly easy to make and only take 10 minutes too… everyone on my list will be getting one of these this year!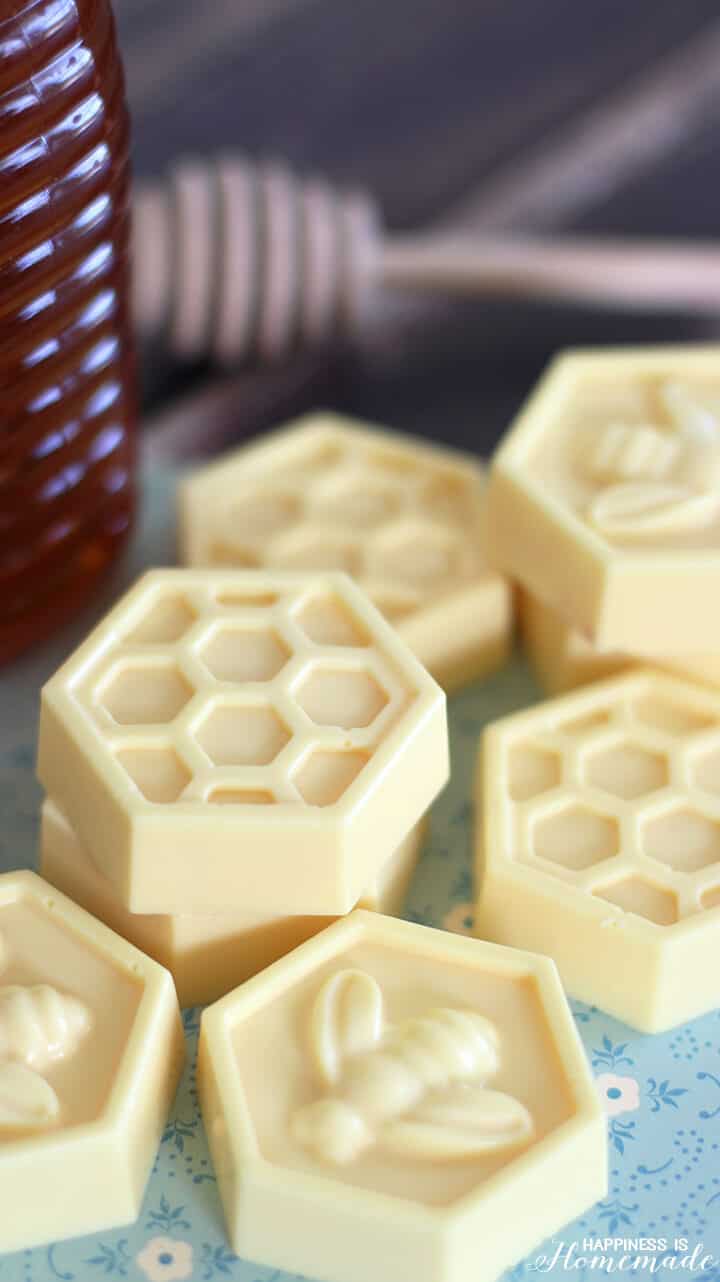 10. Cranberry, Vanilla & Shea Butter Soap
If you can have cranberry sauce with your turkey then you can sure as anything have it in your bath too!
These festive soaps are the perfect homemade gift to give friends, neighbors, teachers & family this year.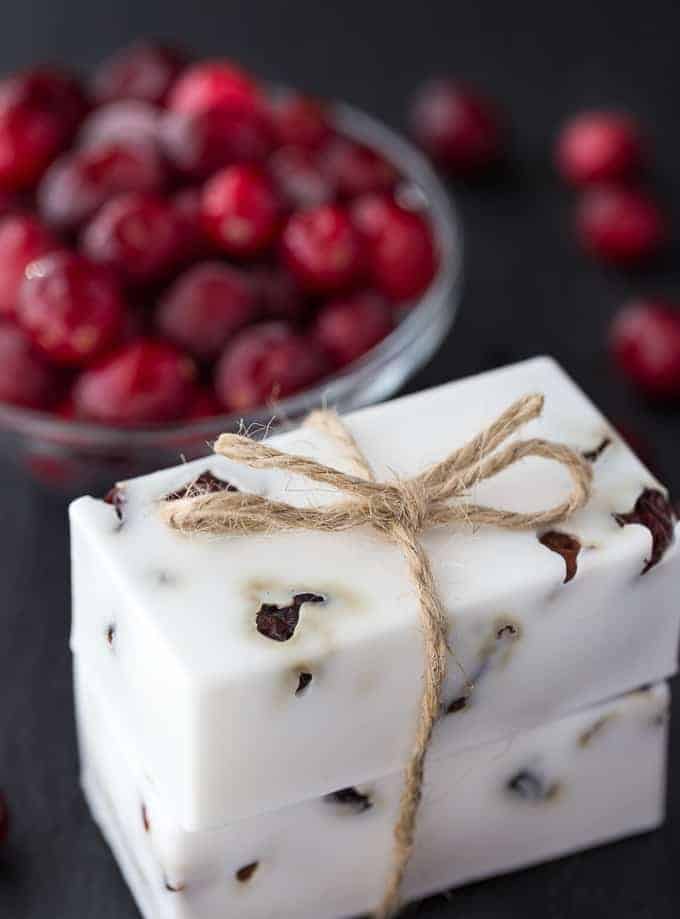 11. 5-Minute DIY Lip Balm
Lip balm comes in really handy in the winter months & is a great gift idea for any special lady in your life…
This recipe has only 3 ingredients and takes a mere 5 minutes to make… do it yourself Christmas gifts don't get much easier than this!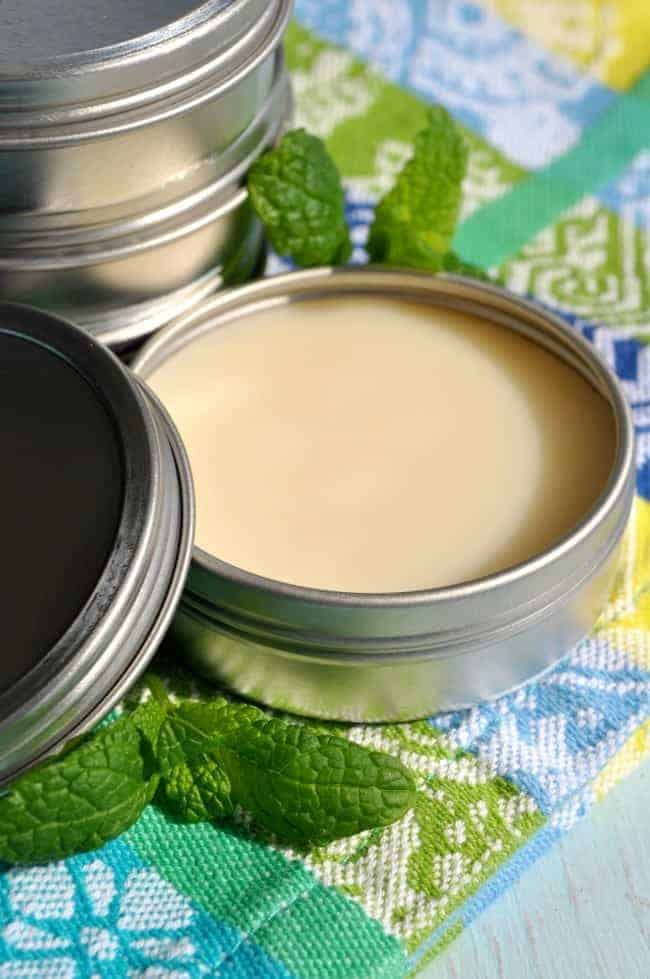 12. Christmas Stove Top Scents
Is there anything better than the beautiful scents of the holidays filling your home?
These stovetop scents will go down a massive treat this year with all your friends and family… don't they just look stunning too?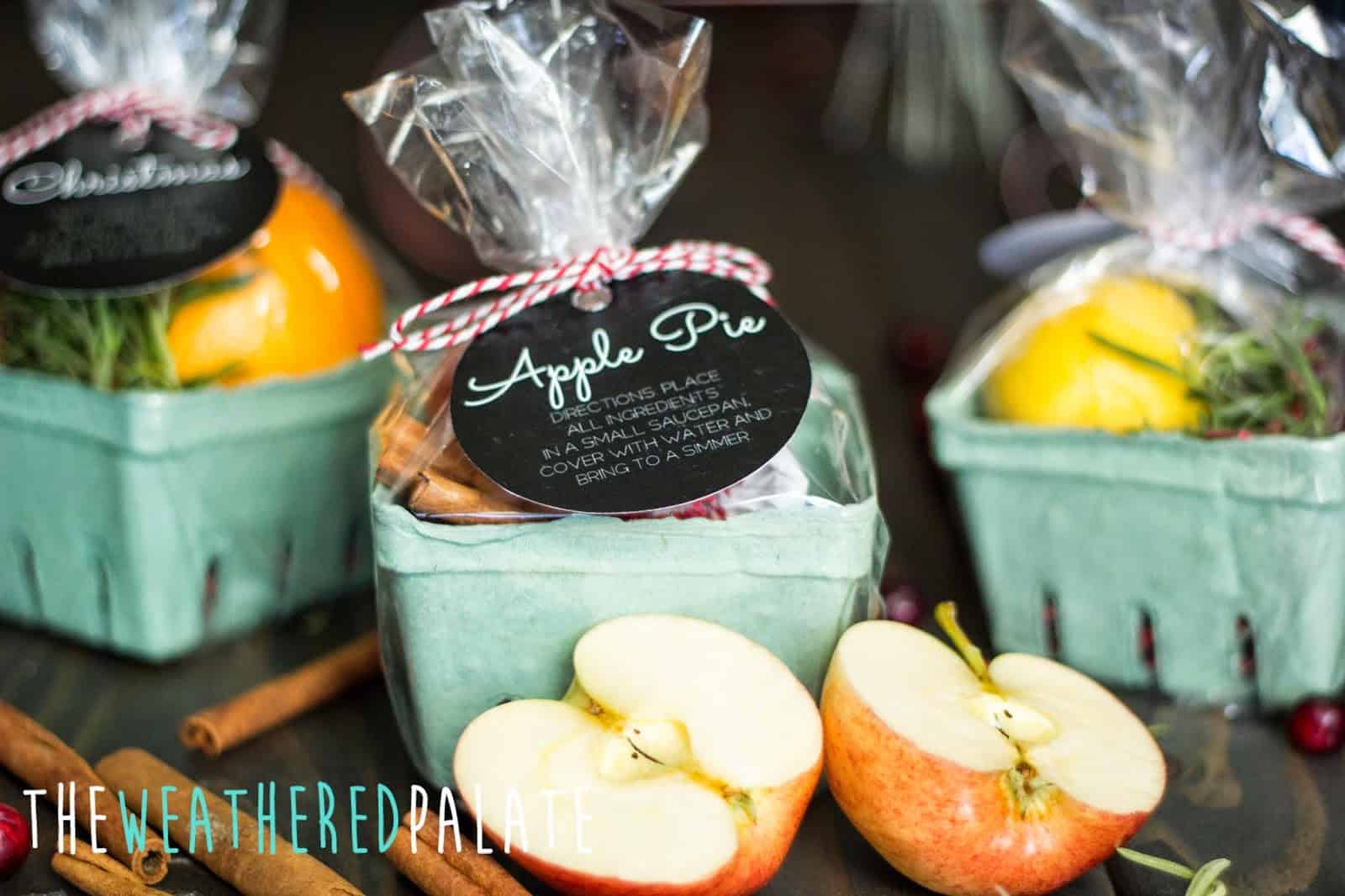 13. DIY Fleece Blankets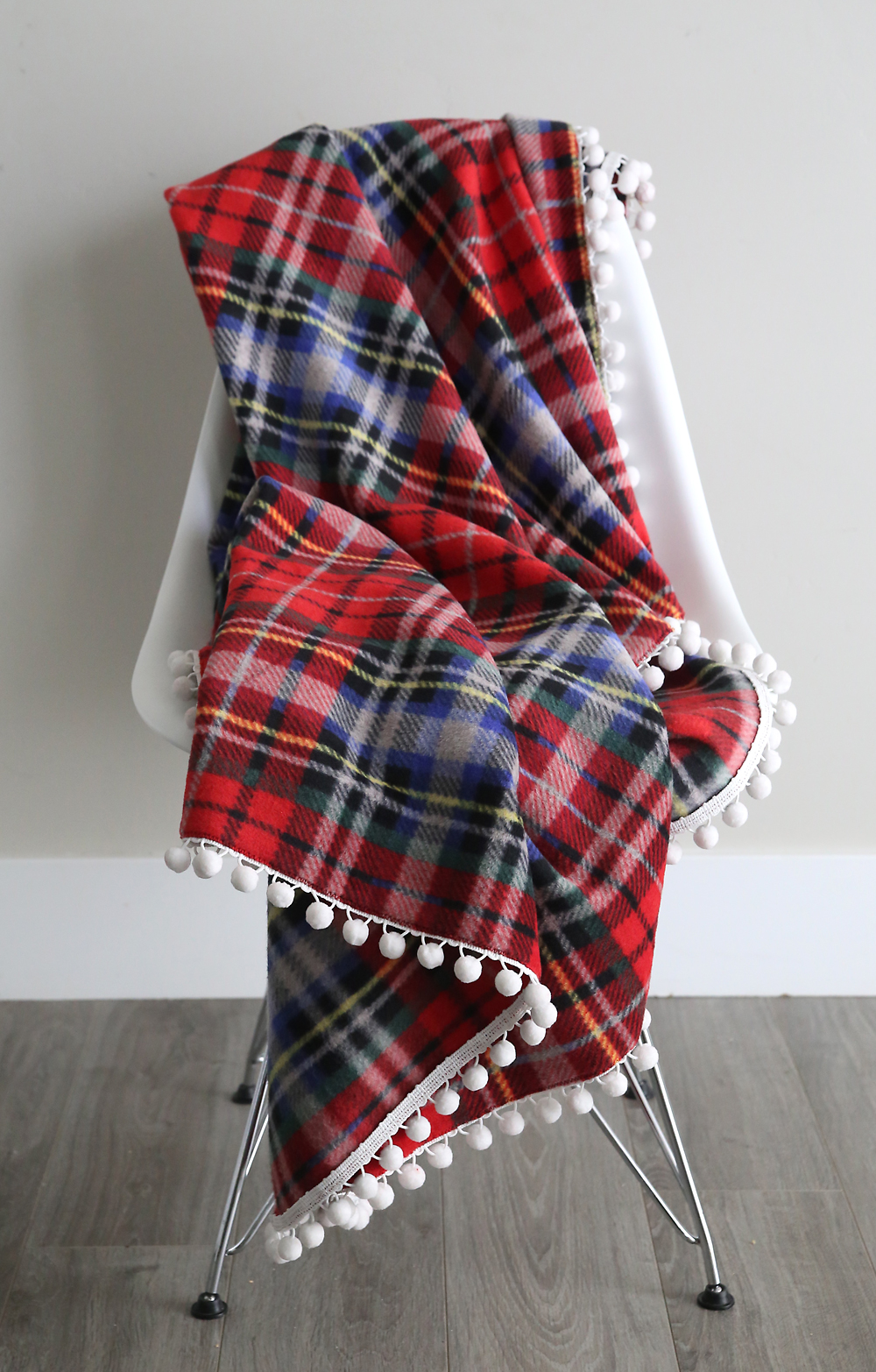 14. Hot Chocolate Bombs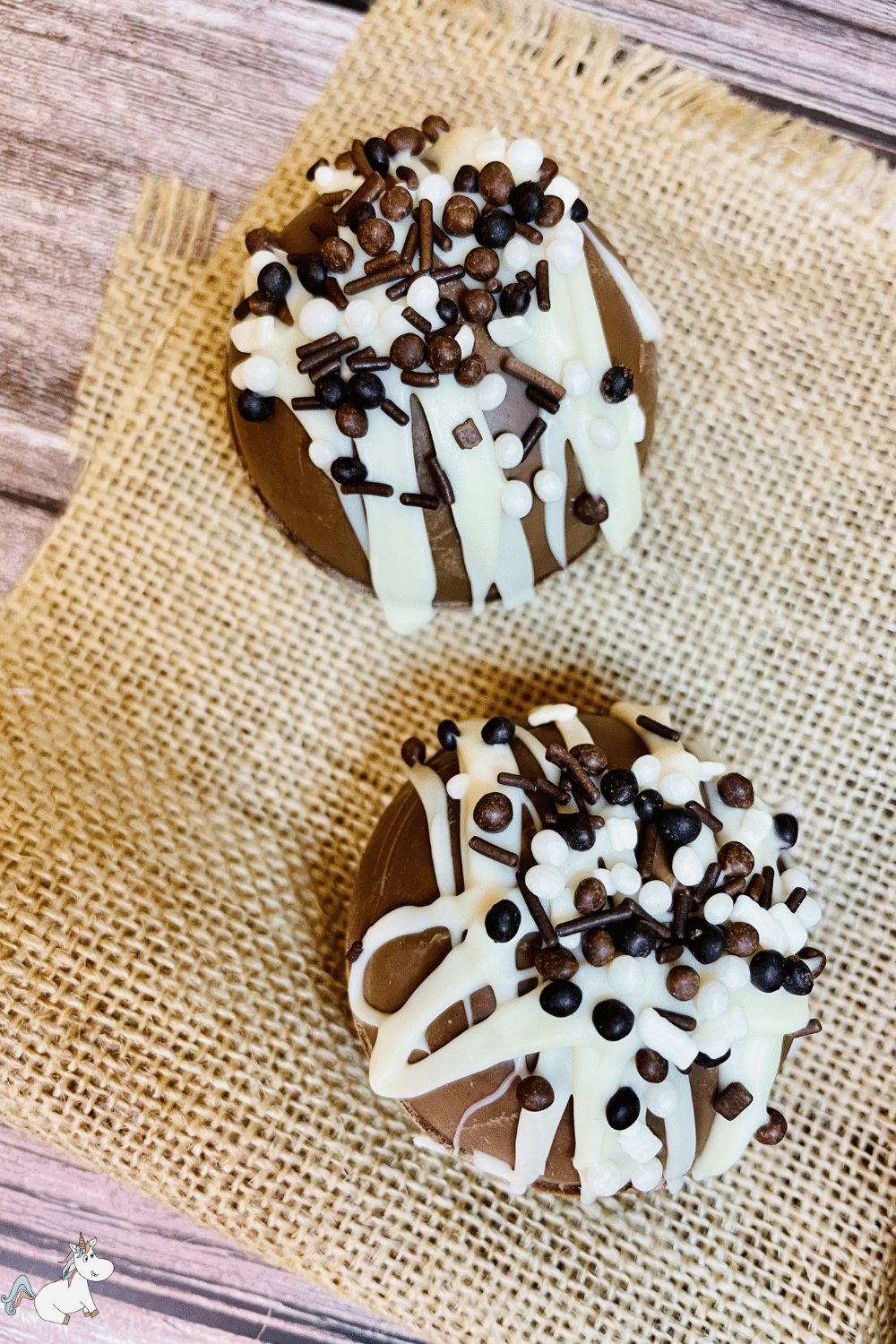 15. Slippers Gift Set
These cozy slippers are filled with fabulous treats including lip balm, chocolate & a gift card… an awesome handmade gift that you can do in no time at all!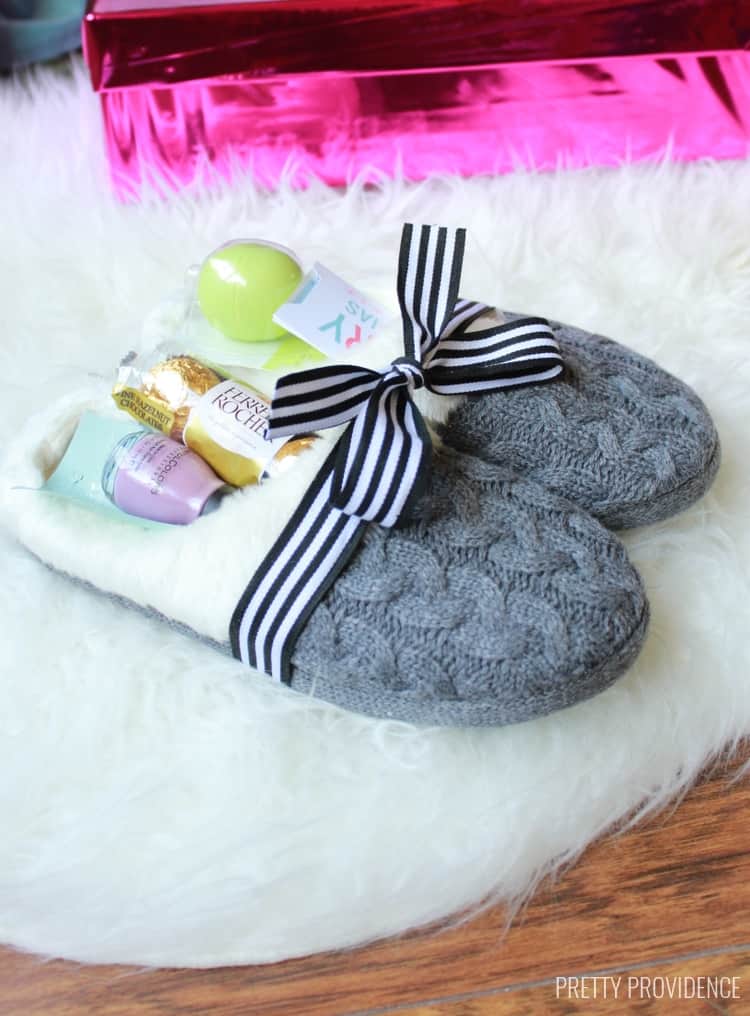 16. Homemade Soup Mix Jars
These little soup jars are the perfect frugal gift idea! They're inexpensive to make, thoughtful & delicious!
Cassie even gives you the labels for each soup that you can print off for free!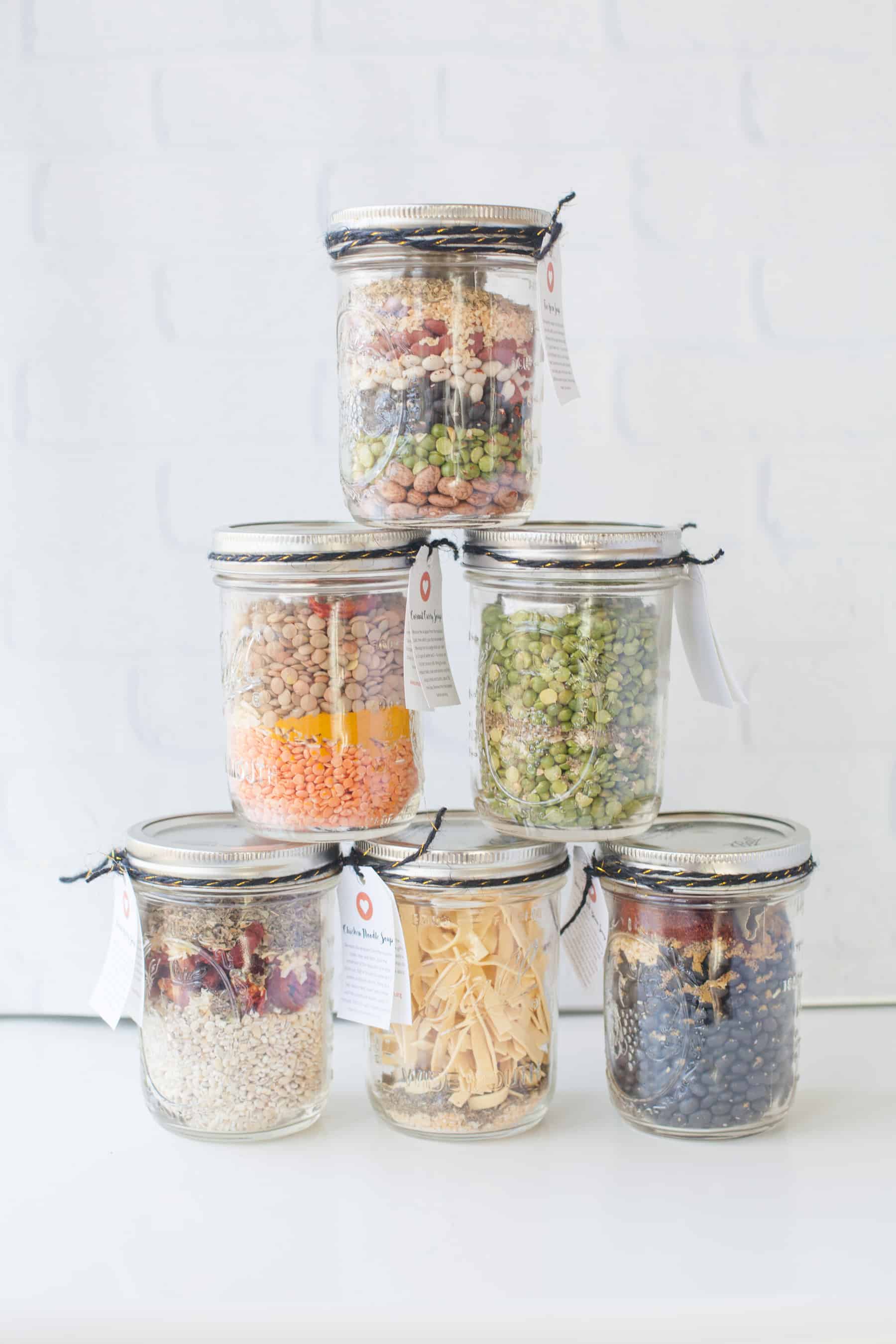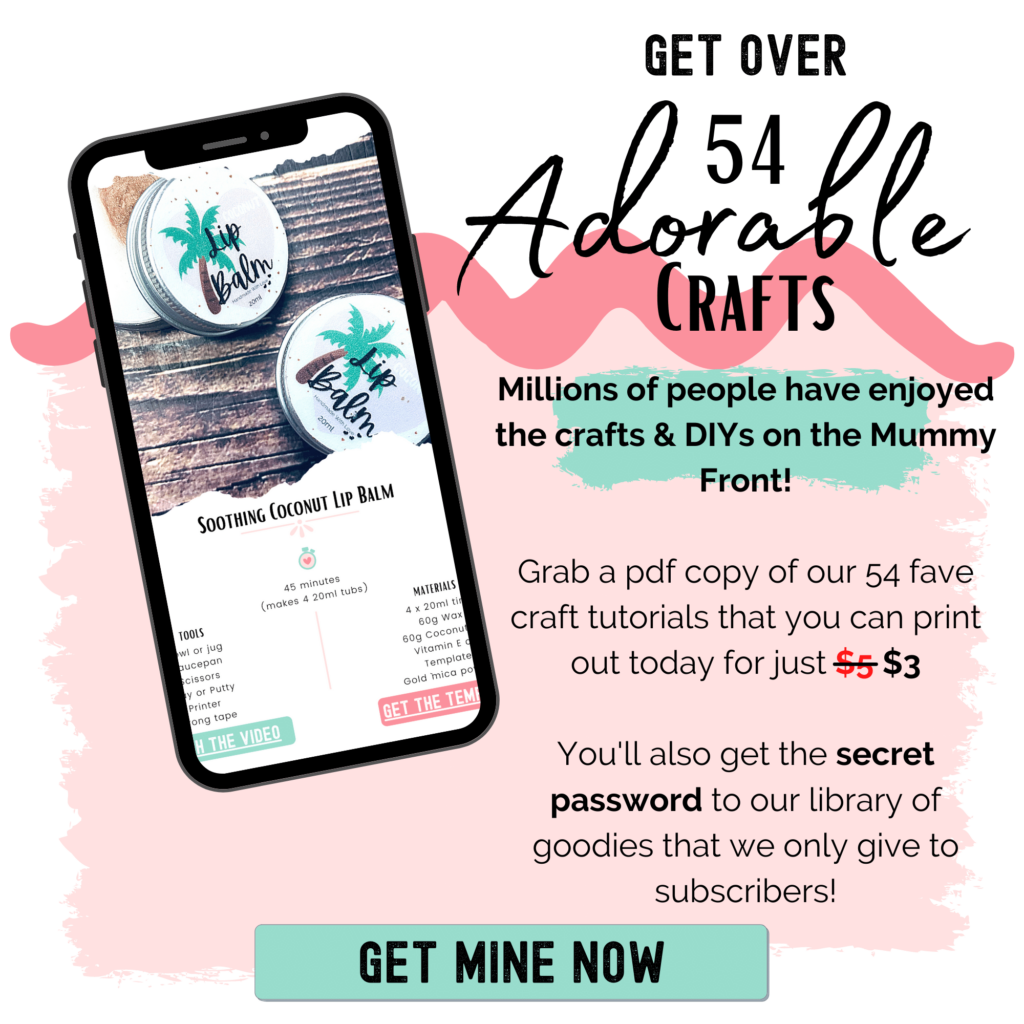 17. DIY Marble Mugs
Making these stunning marbled mugs really couldn't be easier… your friends & family will be blown away by how pretty they are and they'll be able to use them every day!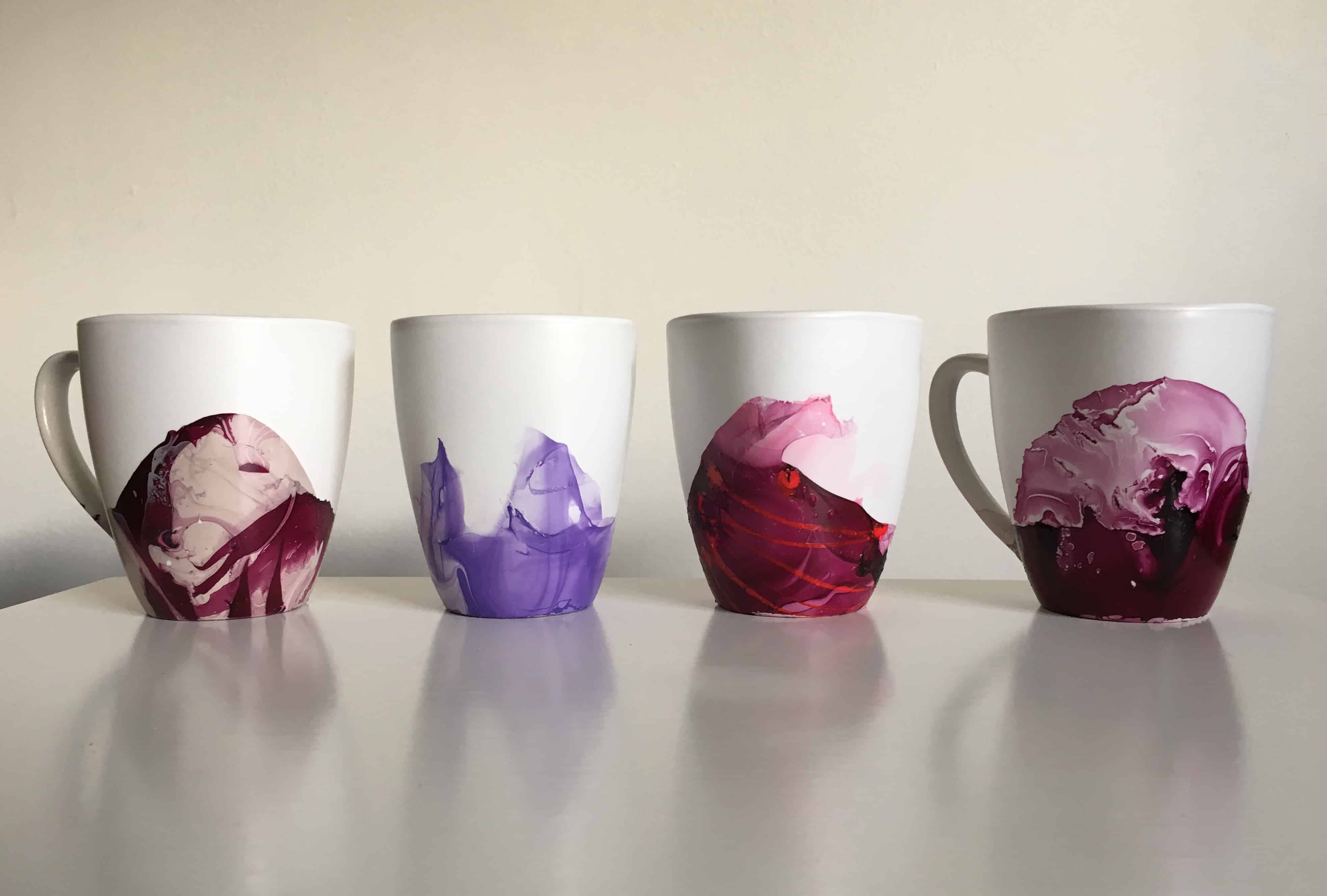 18. DIY Picture Frame Luminaries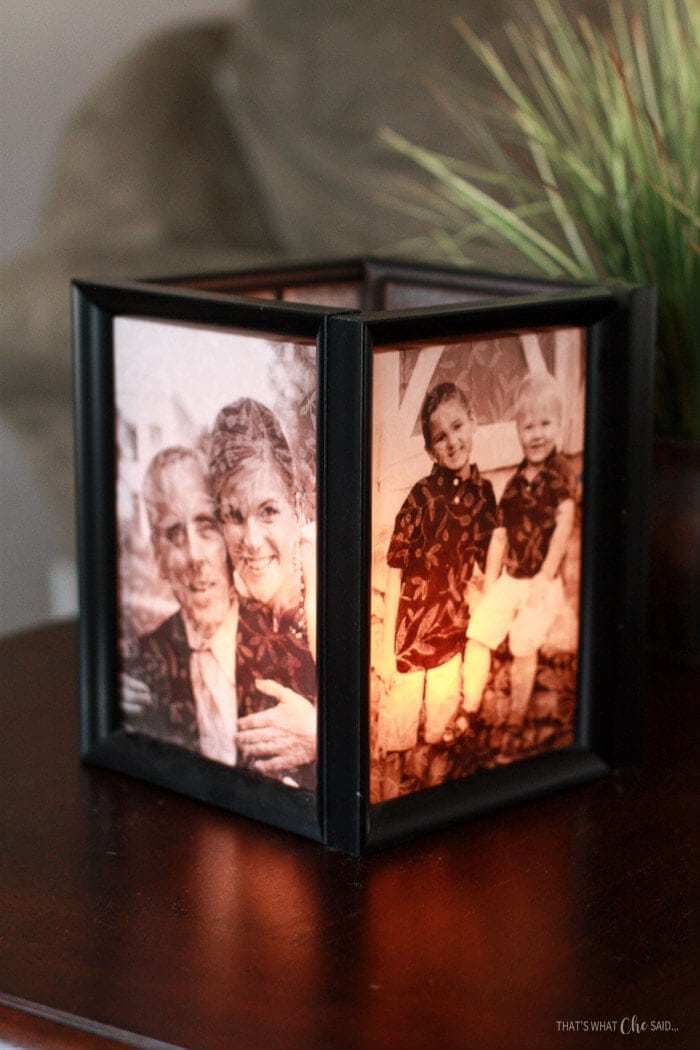 19. Macramé Key Chains
Keychains are one of those things that we all need but never remember to buy for ourselves, making them one of the most perfect DIY Christmas gifts this year… and who doesn't love a cute keychain right?
Macramé is so popular right now, you'll love making & giving away these cute little key chains!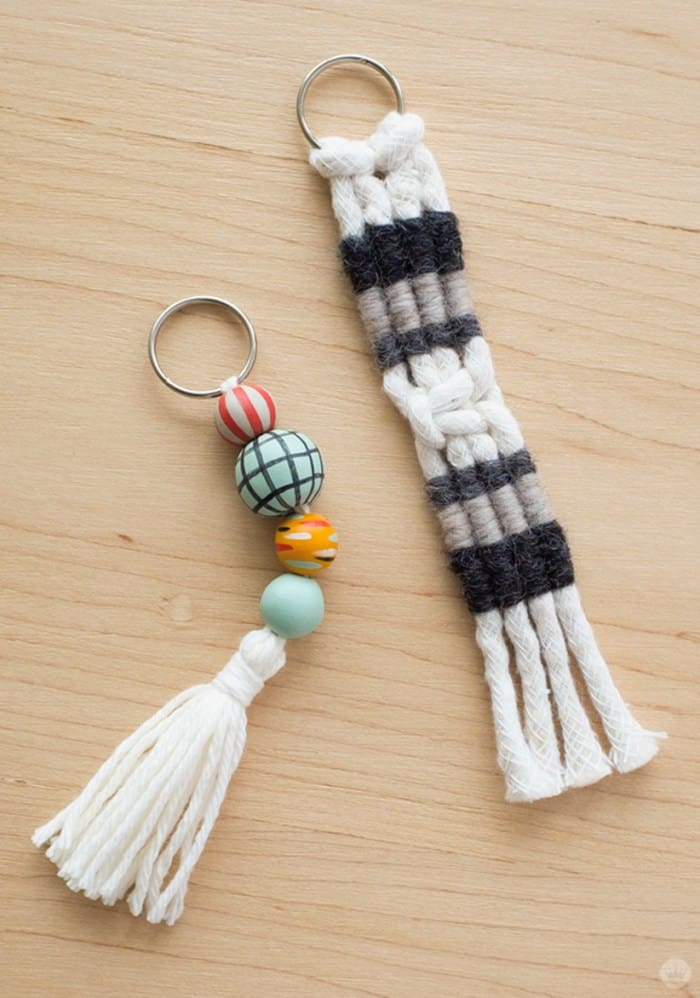 20. Chocolate Party Spoons
Chocolate? Check… Sprinkles? Check… Jelly Beans? Check… Pretty Spoons? Check!
This handmade gift idea is the perfect stocking filler that will delight any little girl or boy!
I'm definitely asking Santa to make some of these for my kids this year… and maybe a dozen or so for himself!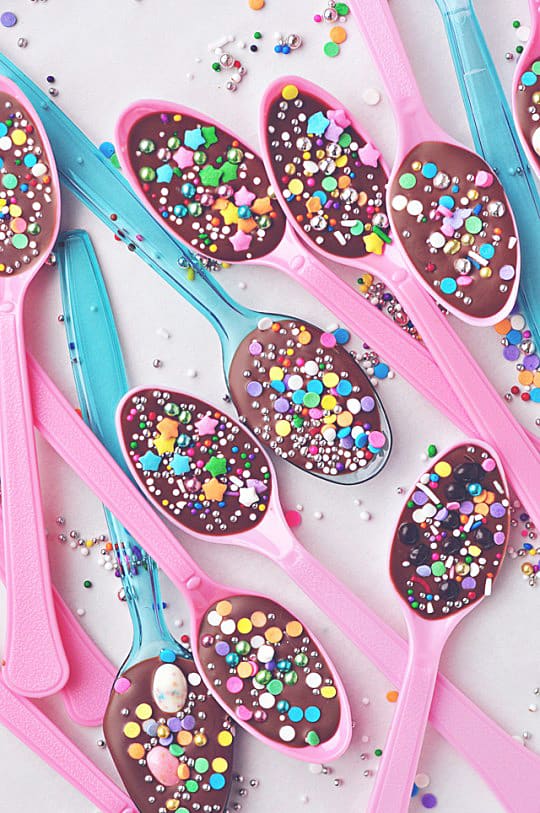 21. DIY Peppermint Candles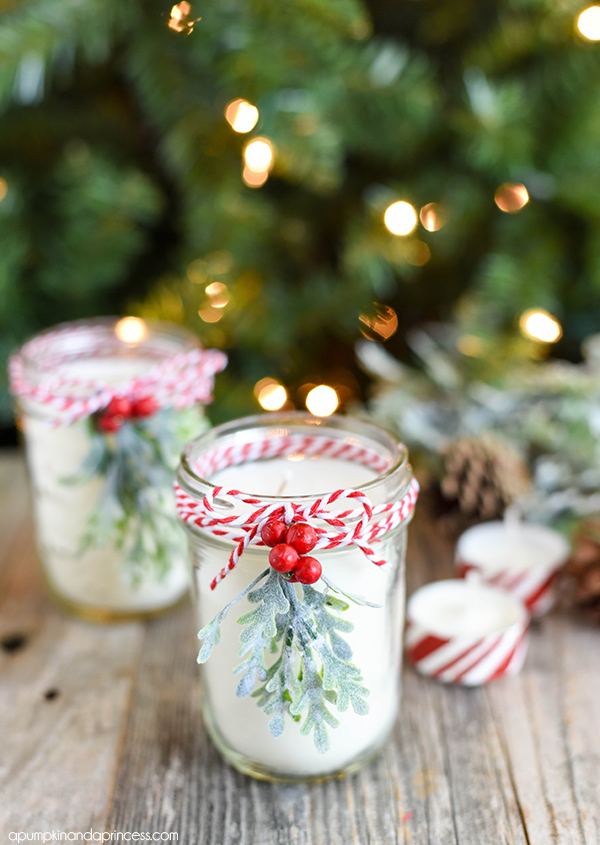 22. No-bake Chex Mix Jars
You guys, this little creation is going to make everyone from your family & friends to your neighbors & teachers happy… & it's such a cheap & easy DIY Christmas gift for you to make too!
You can visit the tutorial to get your free labels that will make these jars look totally awesome!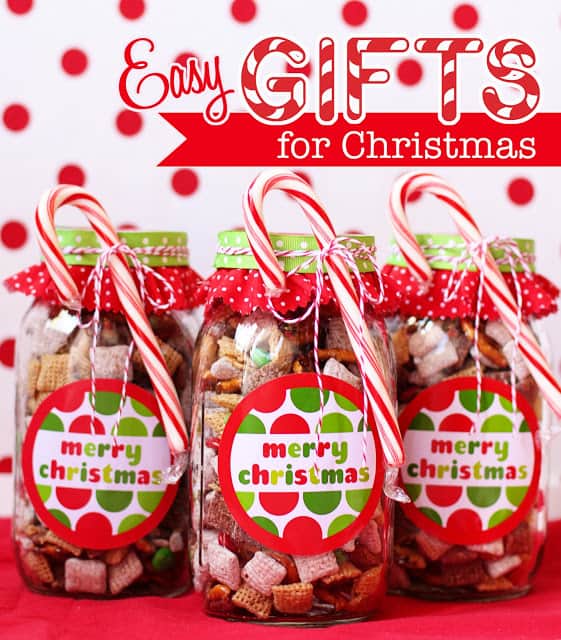 23. Starbucks Gift Cups
Filled with a Starbucks voucher, nail polish & lip balm, these cute Starbucks cups make a wonderful gift for literally all the special ladies in your life!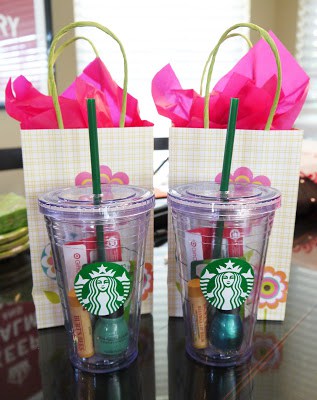 24. Candy Sleighs
Now a Candy sleigh is a sleigh I'm more than happy to ride on! (until you eat it of course)
These candy sleighs are a great DIY stocking filler idea that takes literally no time at all to put together & they look fabulous too!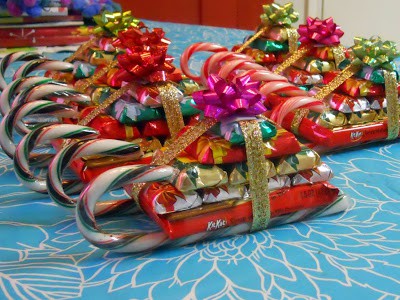 25. Gingerbread Body Butter
Gingerbread gifts are great for all year because… well, gingerbread!! But giving the gift of gingerbread at Christmas just takes everything to the next level!
You really can't go wrong with this cute gingerbread body butter that takes less than 30 minutes to make.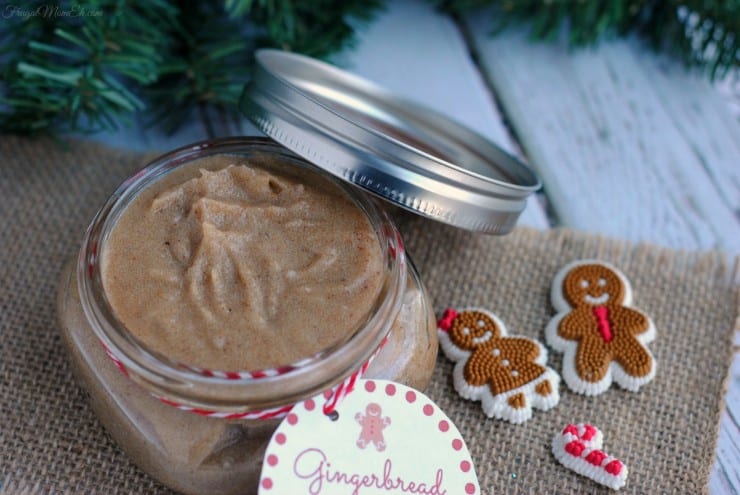 26. Snooker Table Tin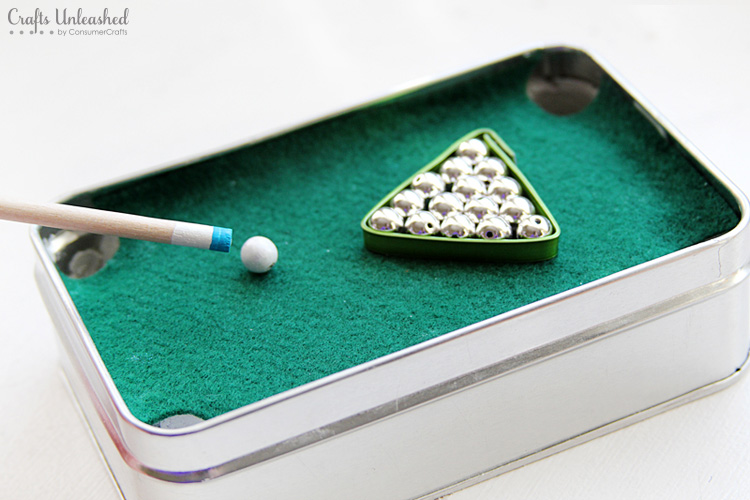 27. DIY Mint Sugar Scrub
This DIY Mint sugar scrub is so easy & inexpensive to make! It will give your friends the perfect excuse to have a relaxing spa day that they will be thanking you for over & over again!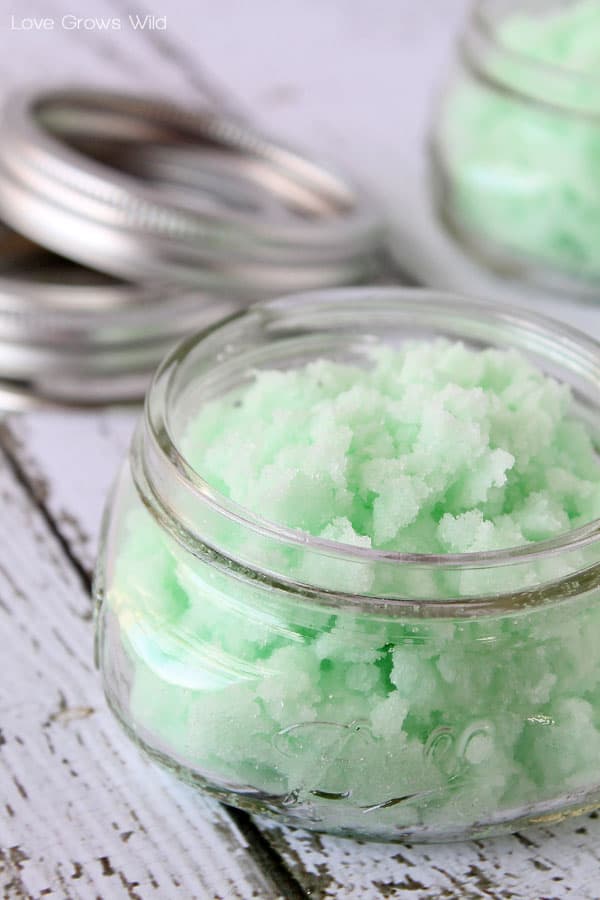 28. Reindeer Beer
DIY gifts probably don't get easier than these reindeer beers… They're super fun too & guaranteed to make everyone smile on Christmas day!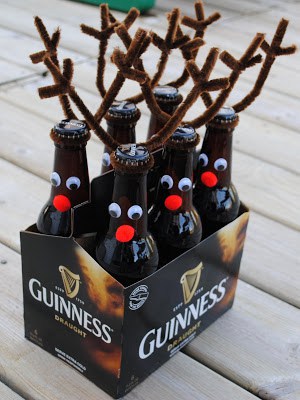 29. Hot Cocoa Mix Ornaments
Hot chocolate is an absolute must at Christmas & these DIY cocoa mix ornaments make it even more special!
They're so easy & inexpensive to make that you can make these for everybody on your list!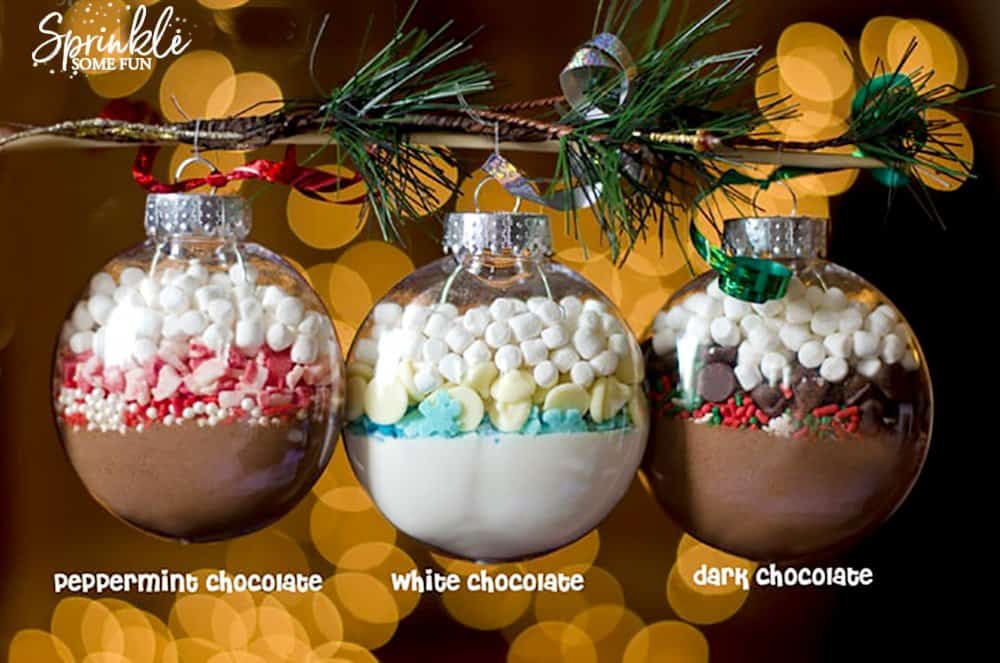 30. Baking Kit Gift In A Tin
There are so many different themes to include in tins like this & Christina covers them all on her blog!
This Christmas baking tin is a fabulous idea for everyone on your list! Christina includes the stunning labels in her post too, so you can print them off & use them for your gifts!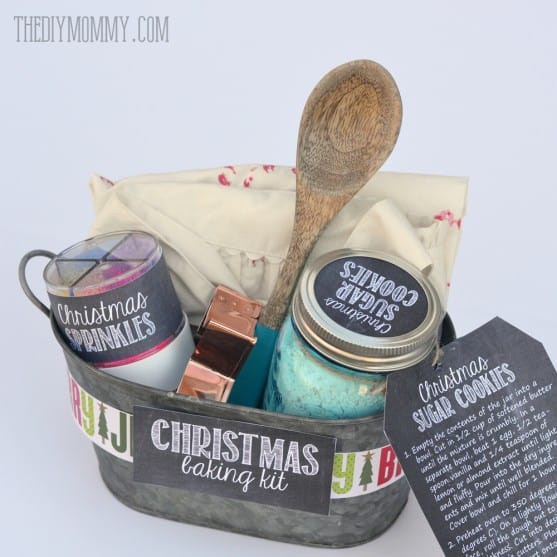 31. DIY Beeswax Candles
Finally, these little beeswax candles are the answer to cozy on cold winter nights!
They're so easy to make & would make a special treat for almost everyone on your list this year. Diana explains really well in her tutorial how to make these little candles that you really can't go wrong!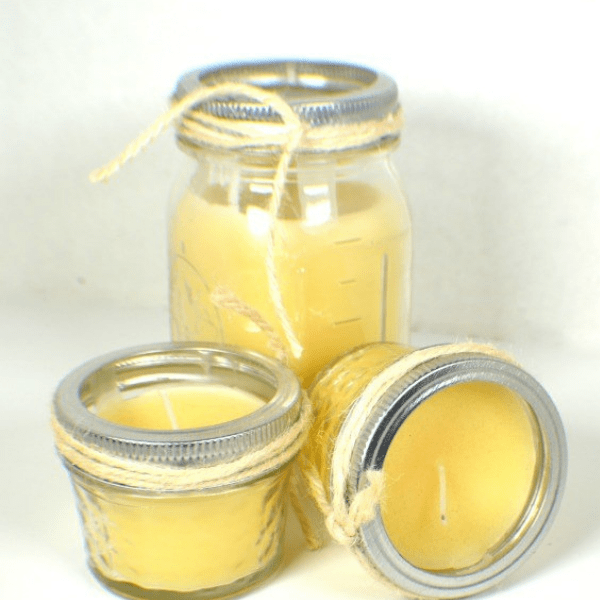 32. Lavender Scented Hand Warmers
These hand warmers are a great DIY Christmas gift project that you can make this year… they're gonna be a total breeze to make & with no special skills required…
Each pair costs approximately $1.30, making them the perfect frugal gift idea! They smell absolutely gorgeous too!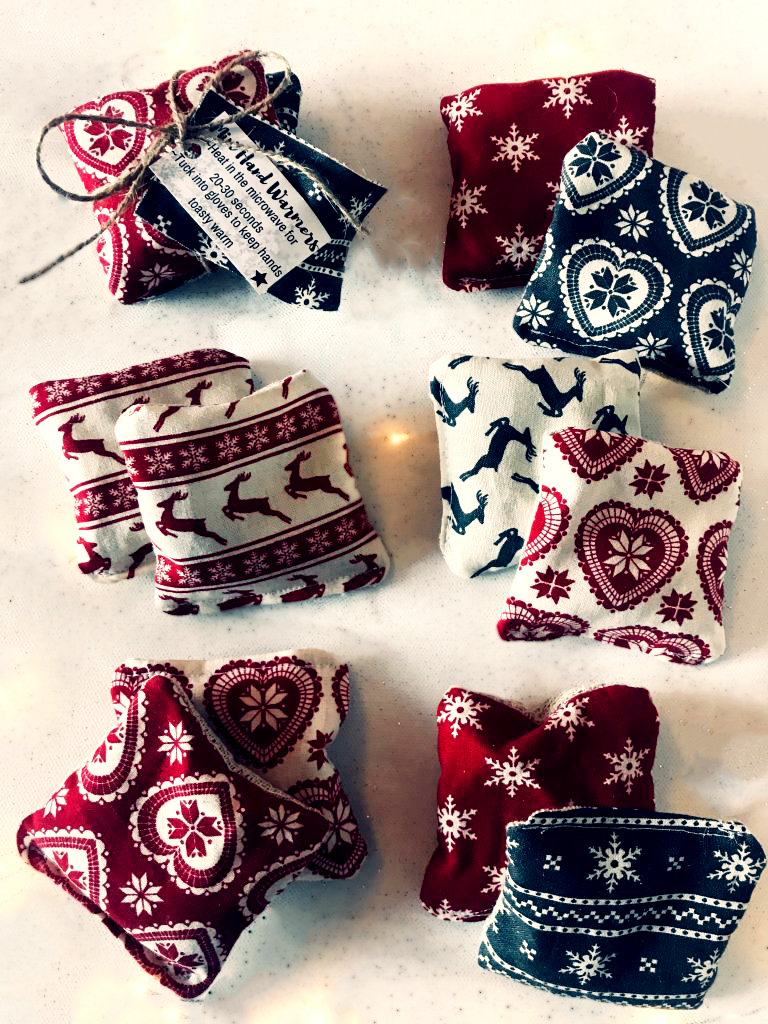 33. Coffee Body Scrub
Whether it's in a cake, cup, bath, or body cream… coffee works! Just as this gorgeous Coffee body scrub goes to prove!
This would make the perfect handmade gift idea for all your coffee-loving friends!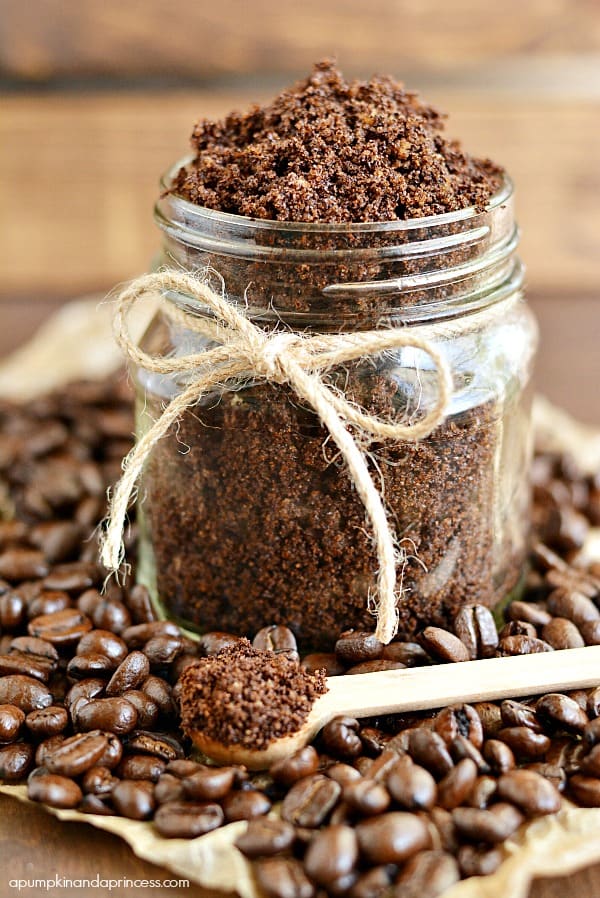 Before You Go...
Remember that spending a ton of money on Christmas gifts doesn't necessarily make them special…
In fact, DIY Christmas gifts like the ones here are the answer when you want to give meaningful gifts that your friends & family will love… without breaking the bank!
You can even make your Christmas extra sentimental this year by making your own decorations or sprucing up your tree with these gorgeous handmade tree decorations!
No matter what gifts you decide to make this year, I'm sure your friends & family are going to adore them!
Merry Christmas!