If you're wondering how to make an inexpensive fire pit then you're going to love these DIY fire pit ideas we've got for you!
A backyard fire pit is a pretty awesome addition to your backyard!
They're perfect for grilling food, keeping you warm and cozy on summer nights, toasting smores, and of course enjoying good times with friends…
But the best part?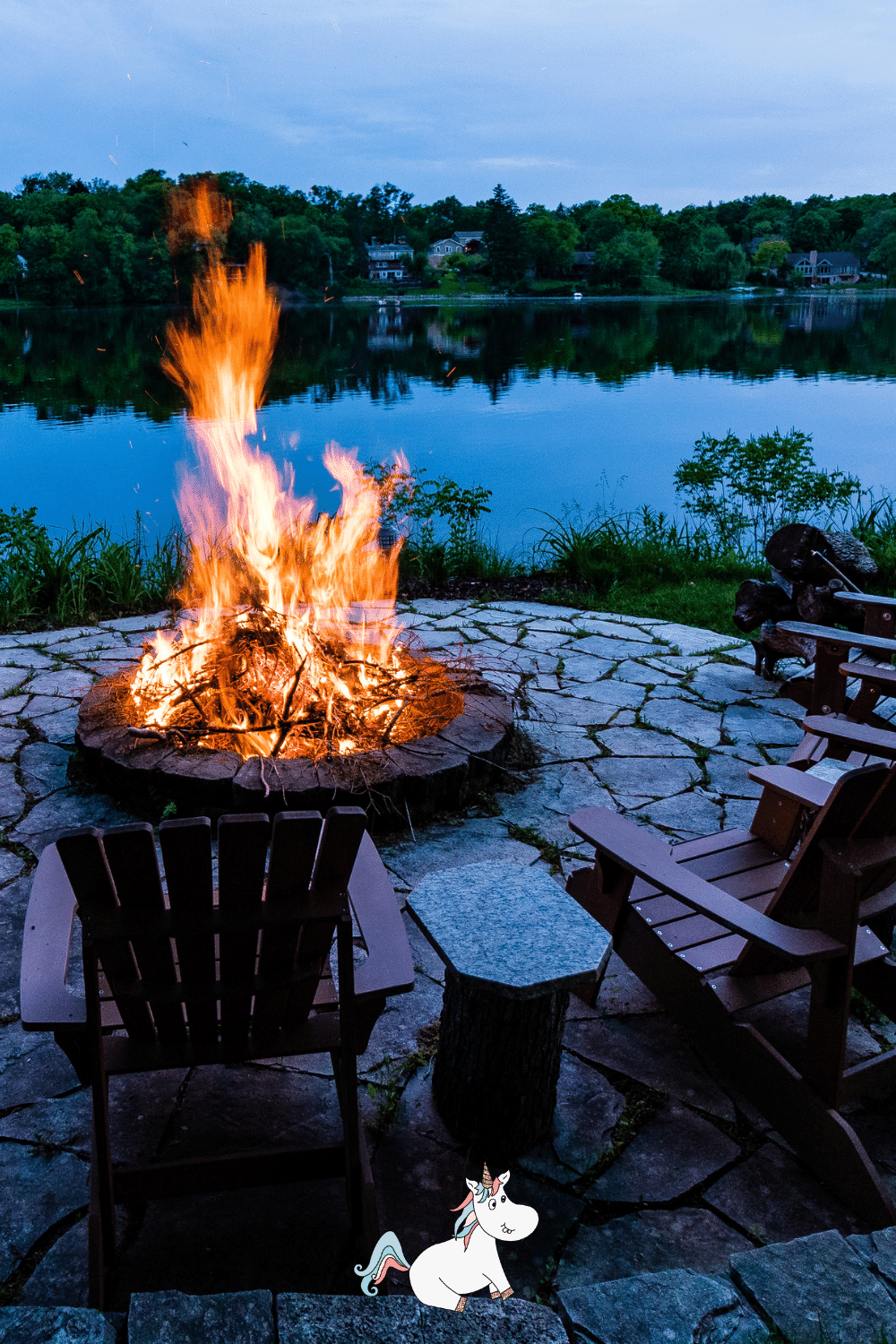 This post may contain affiliate links. See my full disclosure here for more info.
Fire pits are super cheap and easy to make!
Are Fire Pits A Good Idea?
If you want a relaxing al-fresco lounge space in your garden then a fire pit is a great idea!
They're a cozy extension to your home and a great focal point too…
However, there are some important things to consider when thinking about which fire pit designs will work for you.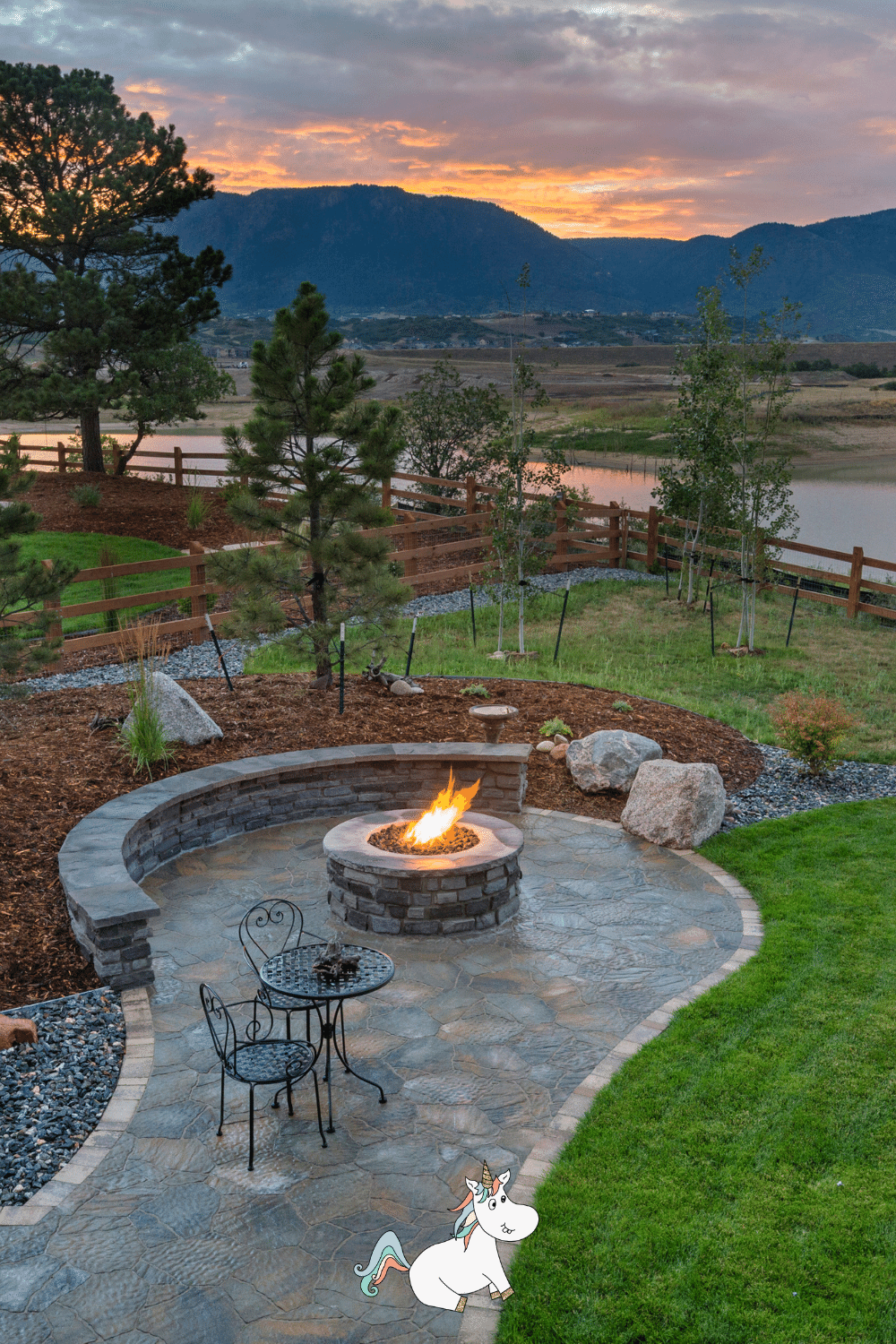 Fire Pit Safety
Firstly, you need to consider safety. Do you have kids or pets?
If so, you might want to have an overground fire pit rather than one that's dug into the ground to avoid falling accidents.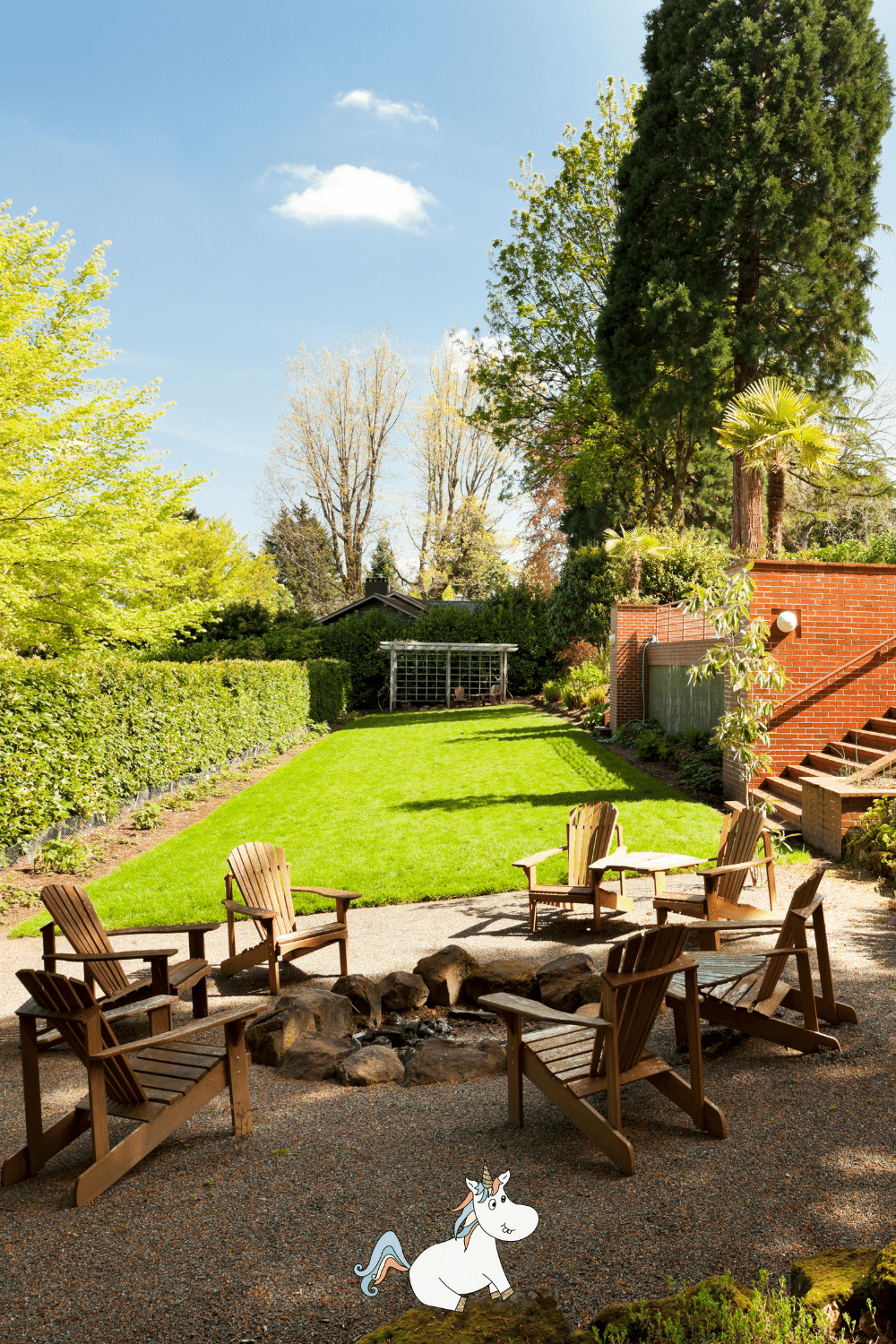 Even an overground fire pit could benefit from a larger surround around the fire itself too… this will keep the fire well out of reach from tiny hands.
No matter what fire pit design you choose, always keep an eye on children and pets during and after using the fire pit as it will remain hot for some time.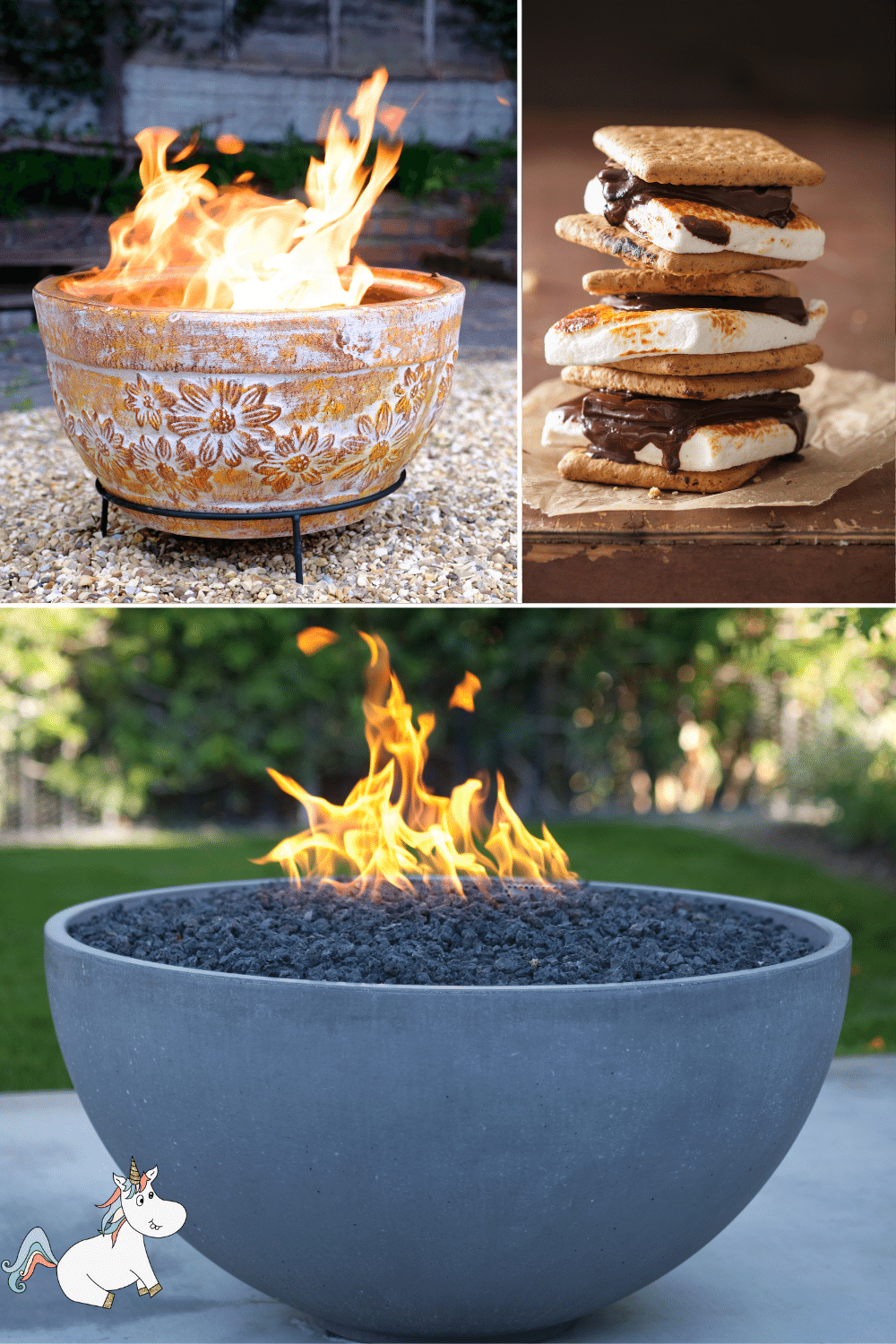 Budget
One of the greatest things about outdoor fire pits is they're really cheap and easy to build whilst bringing all the wow factors to your yard!
Realistically, you can build a stunning fire pit for $100 or less… as you'll soon see from the outdoor fire pit ideas we have for you below.
Of course, if you want a built-in seating area around your fire pit then you're going to need a slightly bigger budget!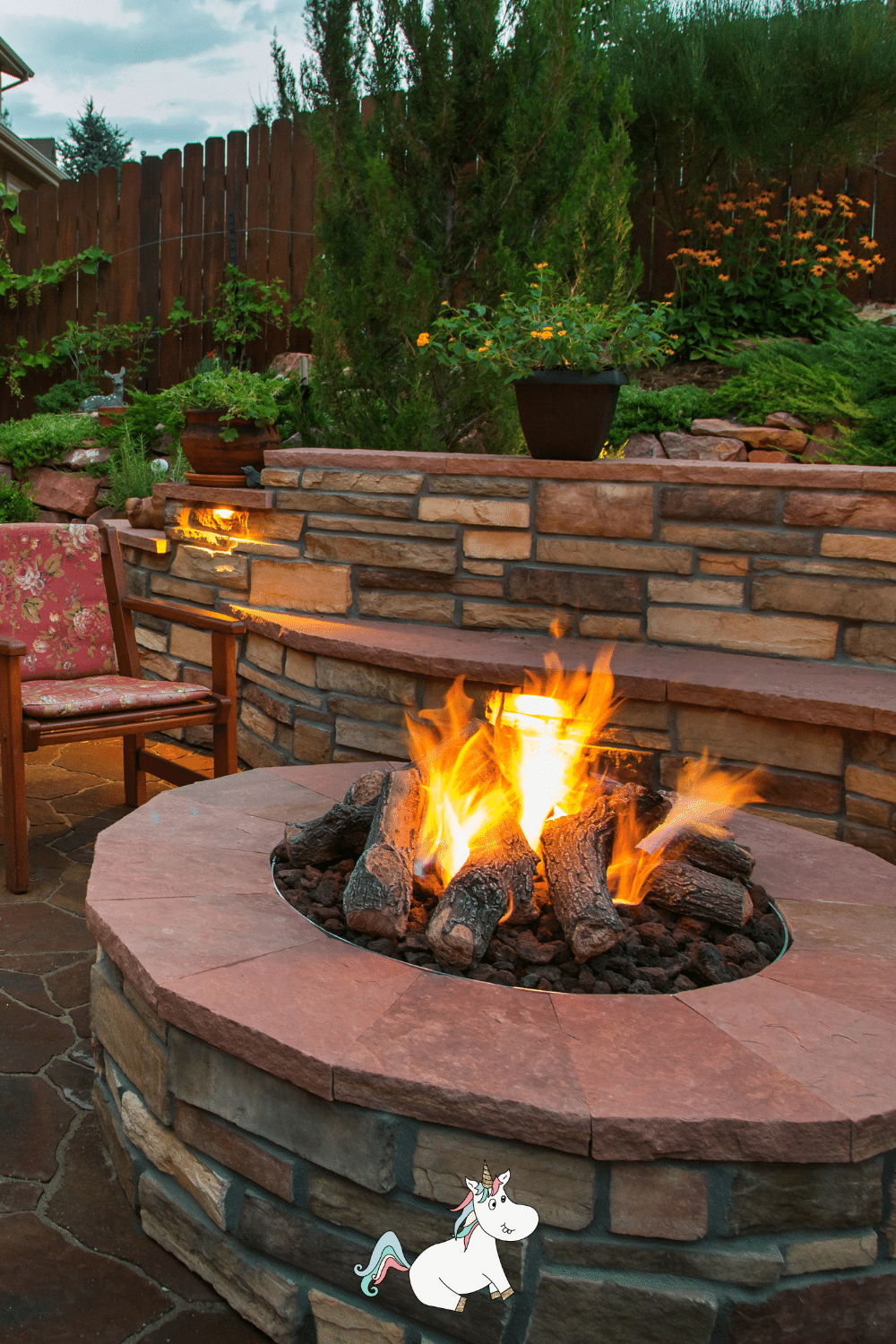 But if you want to keep your budget super low then why not go for cozy eclectic seating arrangements? We find they really complement rustic backyard fire pit ideas!
And if you really love the idea of a fire pit but don't feel like building your own then you'll find lots of out the box budget-friendly options to choose from too! Check those out here.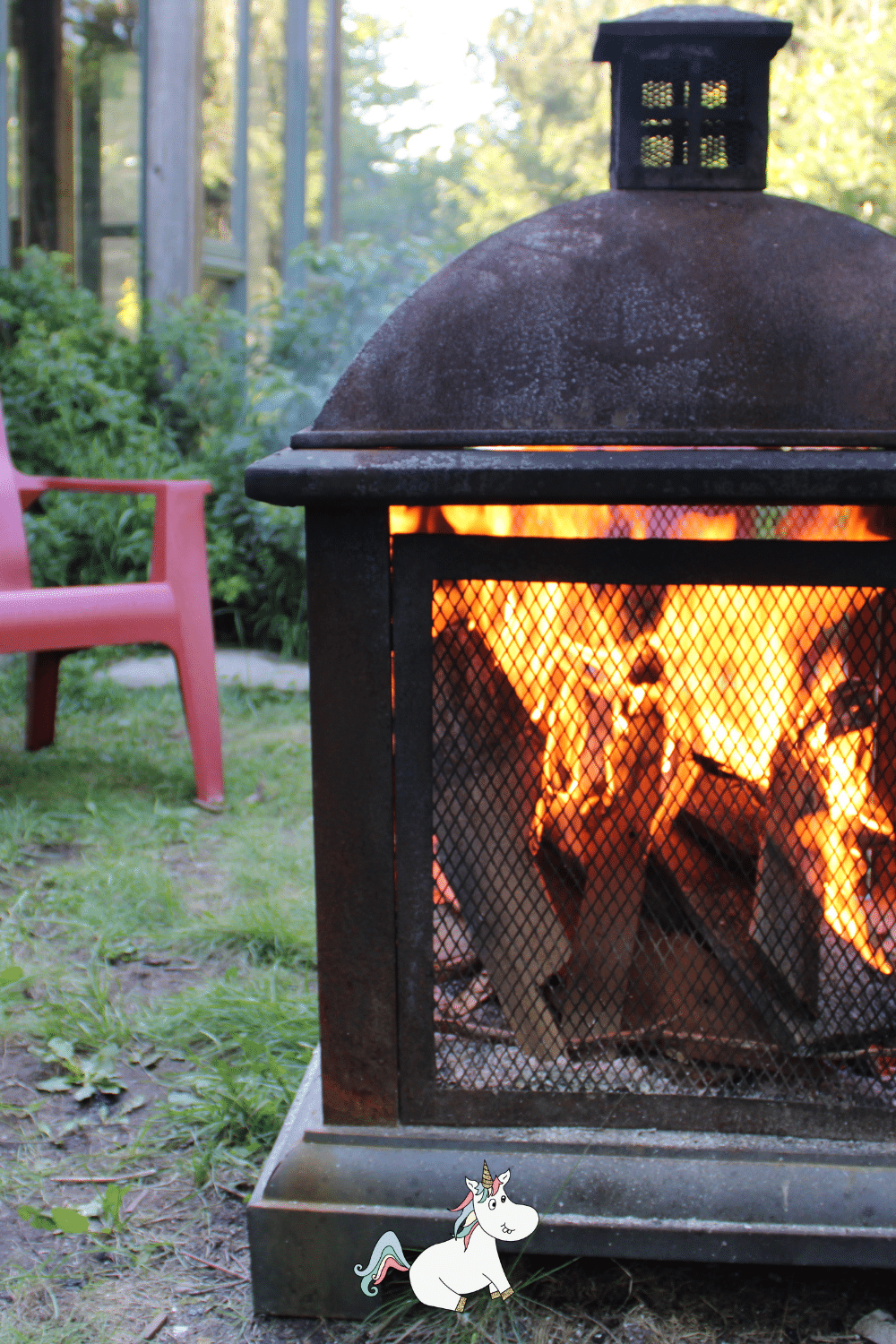 Fire Pit Uses
We know you're super excited about all the cool fire pit ideas to choose from…
But wait!
Before you jump straight into buying materials, ask yourself what you really want from your fire pit. This way, you can be sure to factor everything you want into your design.
Do you want to use the fire pit to keep warm? Then you're going to want a seating area close by.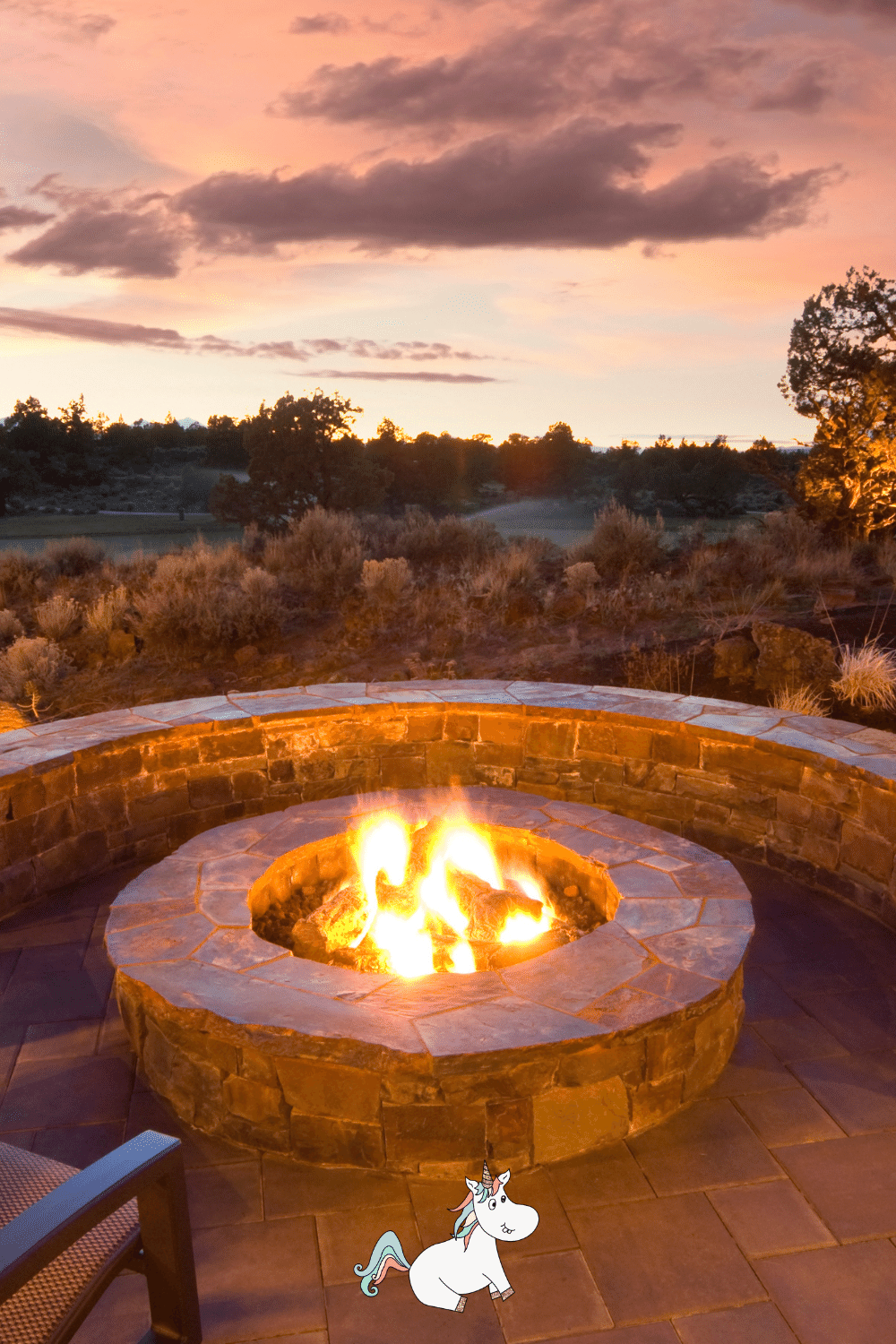 And if grilling food is at the top of your priorities, then you're going to need a grill grate that fits your pit, along with some bbq tools too!
What Materials Are Safe To Use In The Bottom Of A Fire Pit?
The safest materials to use for the bottom of your fire pit are fire-safe rocks and glass such as lava rocks.
Lava rocks are perfect for fire pits because they can withstand high heat. Any rocks that can absorb water, such as brick and river rocks should always be avoided when building a fire pit! They can trap water which turns to steam when heated… which may cause the rock to explode when subjected to high heat. Find out more here.
No matter what you want to get from your fire pit area, you'll find all the inspiration you need below! But first, don't forget to click here to quickly save this post to your fave Pinterest board.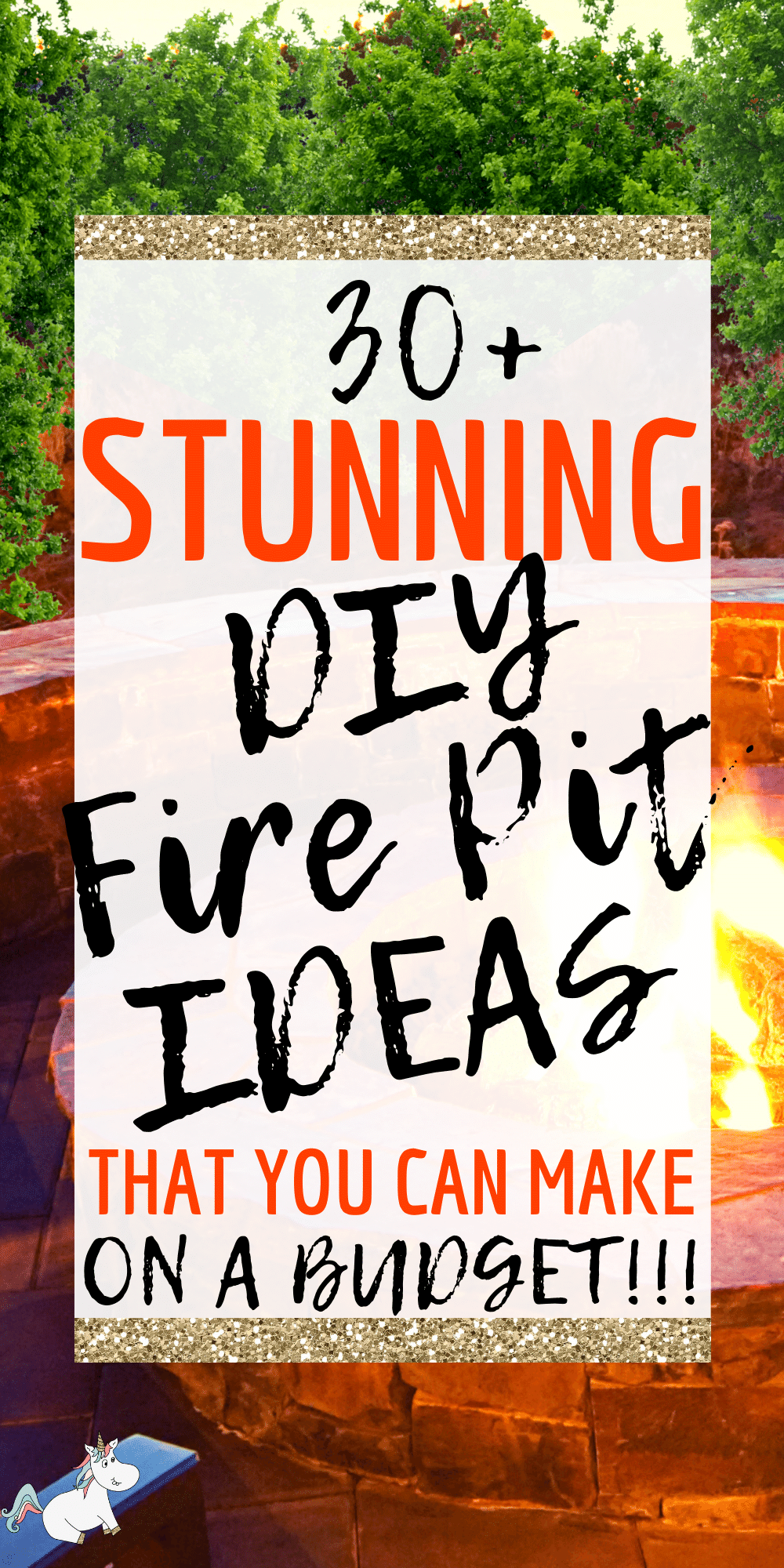 Let's do it…
DIY Fire Pit Ideas
Creating a relaxing & stylish al-fresco area to enjoy with friends & family in your backyard is easy with these DIY Fire Pit Ideas!