Do you want to be the hostess with the 'mostess' & throw an unforgettable summer soiree this year? Great! You're in the right place! These incredible summer party ideas will help you throw the best party that your guests just won't want to leave!
At last, the warm weather has started to arrive and that calls for one thing… a summer party!
And if there's one thing a summer party is good for its being able to laze out in the sun while sipping sangria in the company of great friends… ok that's actually 3 good reasons right there!
You'll be able to host your guests in style with these brilliant summer party ideas & tips that I've gathered for you below!
From party theme ideas, party invites, guest seating, DIY party decor, party food recipes, drink ideas, games, and more… phew… I've got you covered!
So without any further ado, let's plan an epic party that your guests won't want to leave…
P.S. You can keep these ideas close to hand by clicking here to quickly & easily save them to your Pinterest. It only takes a second but you'll be able to come back time & time again 🙂

This post may contain affiliate links. See my full disclosure here for more info.
How To Plan The Perfect Summer Party In 2021!
Summer Party Themes
If you're planning a summer party the first thing you want to consider is the theme.
Why?
Because once you've chosen the perfect theme for your summer party, planning everything else will be a breeze.
To give you some inspiration, here's a list of 13 great party themes you can try at your summer party this year…
Classic BBQ backyard party
Poolside Party
Beach Theme Party
Picnic Party
Evening Garden Dinner Party
Luau Party
Boho Style Party
Beer Tasting Party
Cheese & Wine Tasting Party
Kids Birthday Party
Classic Garden Games Party
Mexican Party
Cocktail Party
Classic BBQ Party
Who doesn't love a simple gathering in the garden with friends around the BBQ? Although a BBQ party is all about the food, it doesn't stop you from hanging up some simple garden decorations & putting on some music to give your BBQ a party vibe.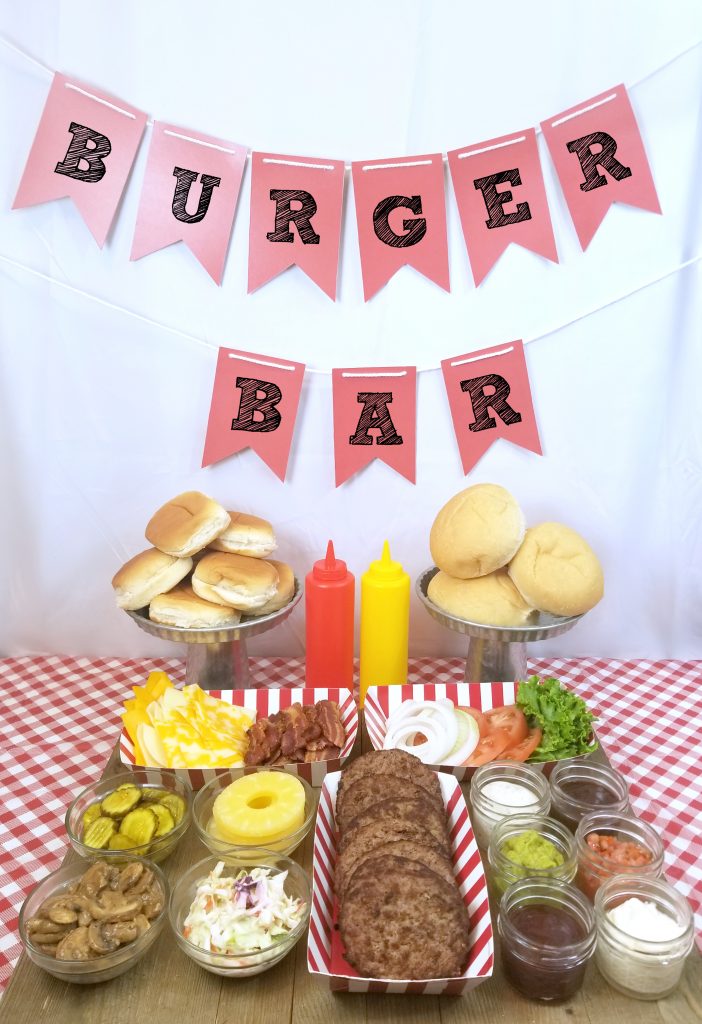 Poolside Party
If you have a swimming pool & the weather is warm enough then a pool party is a really fun party theme! Don't have a pool? No worries! …you can still throw a poolside party! Simply tell your guests to bring a towel & fill up the paddling pool!
Beach Theme Party
A beach theme party in your garden is a really fun party idea! Decorate with seashells and nautical decor. You can even blow up some inflatable palm trees & beach balls to bring on the beach vibes.
Picnic Party
Throwing a picnic party is a great idea if you prefer a really relaxed, low budget party! Simply throw down some cute blankets and pillows for your guests to sit on & serve mini sandwiches, cold meats, cheeses, cakes & fresh fruit.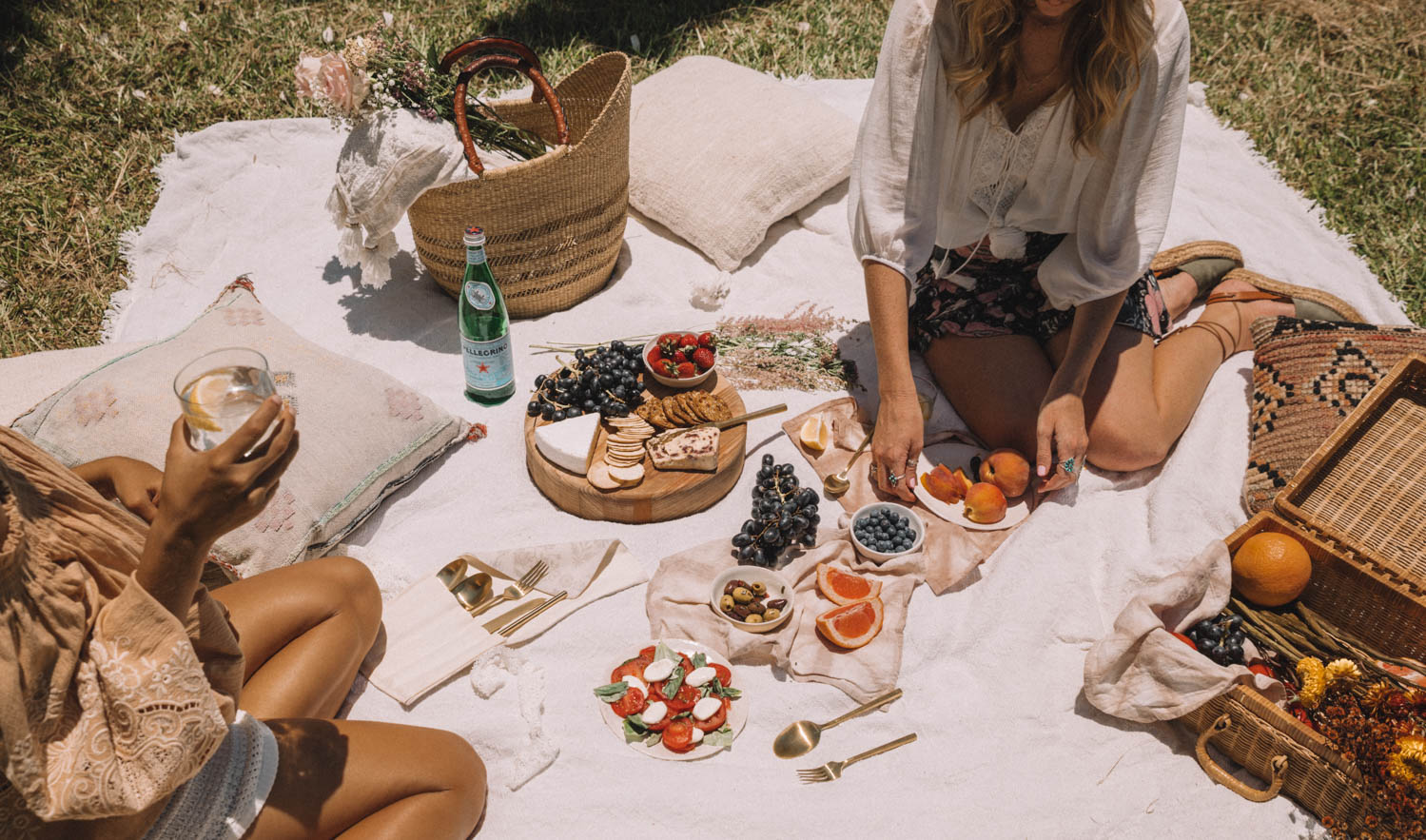 Evening Garden Dinner Party
If you fancy a more intimate setting for your party then go for an evening dinner theme. Charm your guests with pretty garden lighting & offer blankets on those cool summer nights.
Luau Party
A Polynesian style party is so much fun to decorate & attend! Invite your guests to wear grass skirts & decorate with tropical flowers & palm trees… you can even add a DIY Tiki bar & serve your guests some tropical rum punch! With a Hawaiian themed party you can't go wrong with flower garlands as a great party favor your guests will love!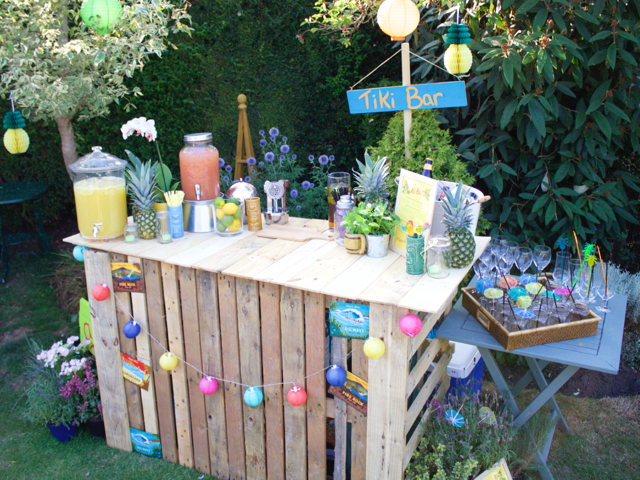 Boho Style Party
You could go all out with gorgeous tipi tents for a boho theme party or simply lay out some cozy & colorful rugs & cushions for your guests to sit on. With colorful lanterns, candles, and pretty flowers, boho decorations are the perfect backdrop for any party.
Beer Tasting Party
Purchase some interesting bottles of beer & invite your guests over for a beer tasting party. If you have a friend who likes to brew their own beer ask them to bring some along! Some fun games for a beer tasting party include a beer pop quiz and a blind tasting game. Oh, and don't forget to provide snacks & pizza!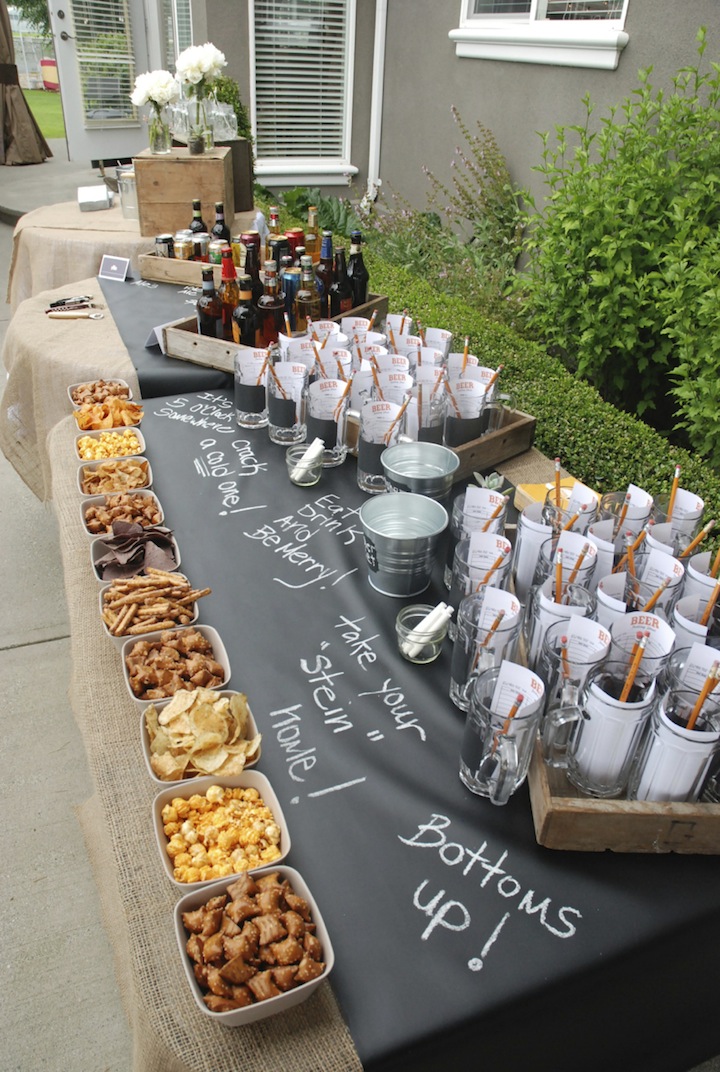 4th July Party
Your garden is the perfect place to host your Fourth of July party this year… Decorate with patriotic flags, balloons, bunting, and flowers! You can find even more incredible 4th July Party ideas right here.
Mexican Party
It's margarita time! A colorful fiesta right in your backyard is a really fun party idea that your guests will love! Serve chili for a wonderful crowd-pleasing food & decorate with colorful flowers, garlands… don't forget the Pinãta! Llamas are EVERYWHERE right now so decorating for your Mexican themed party will be no drama… llama!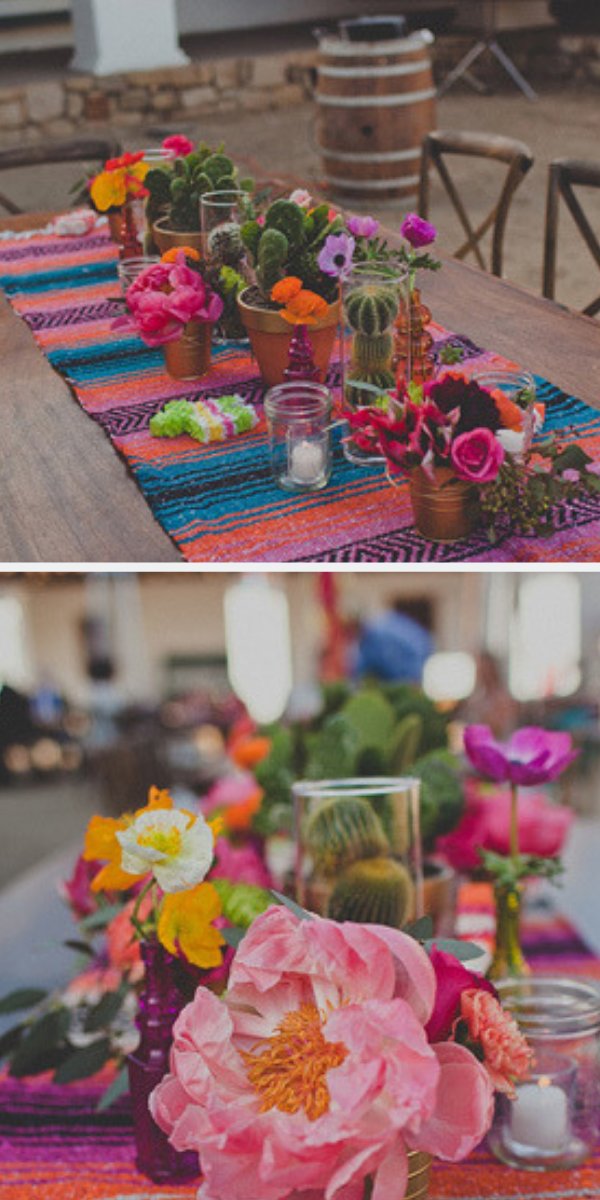 Cheese & Wine Tasting Party
Cheese and wine go together like politicians and bad decisions…they just can't help but be meant for each other! Hosting a cheese & wine party is a great way to get together with friends & have a good time. Click here for some great tips on how to host a fantastic cheese and wine party.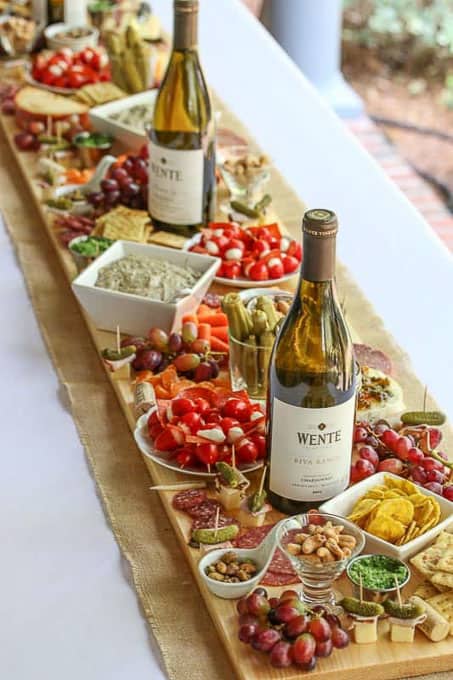 Cocktail Party
The drinks are the most important thing to consider for a cocktail party… you'll need to decide whether you're going to offer your guests a fully stocked bar so they can drink what they like or to save money, create a fun cocktail menu that your guests can choose from!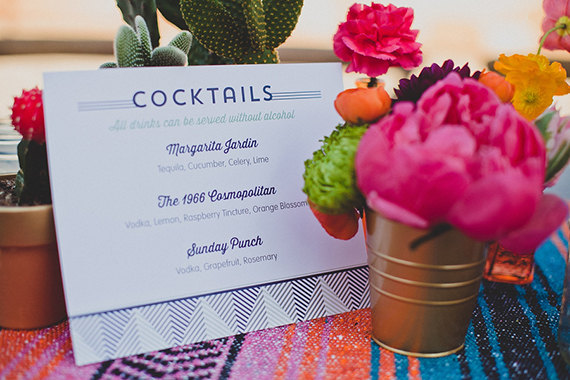 Ice Cream Party
An ice cream party in the summer is the perfect way to cool down… and eat lots of ice cream! Why not create a stunning ice cream bar where your guests can create their favorite ice cream sundaes? You can even add sprinkles, candies & ice cream sauce for some extra wow factor!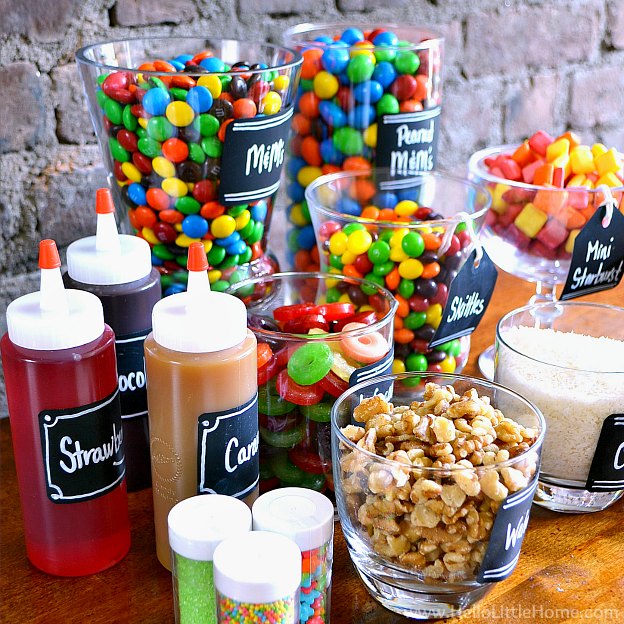 Summer Party Invitations
Ok, so now you've got your party theme sorted, it's time to let everyone know about your upcoming soiree with party invitations that they won't be able to resist!
Here are some great printable summer party invitations to give you some inspiration…
#1

Cute Popsicle Party Invites (free download)…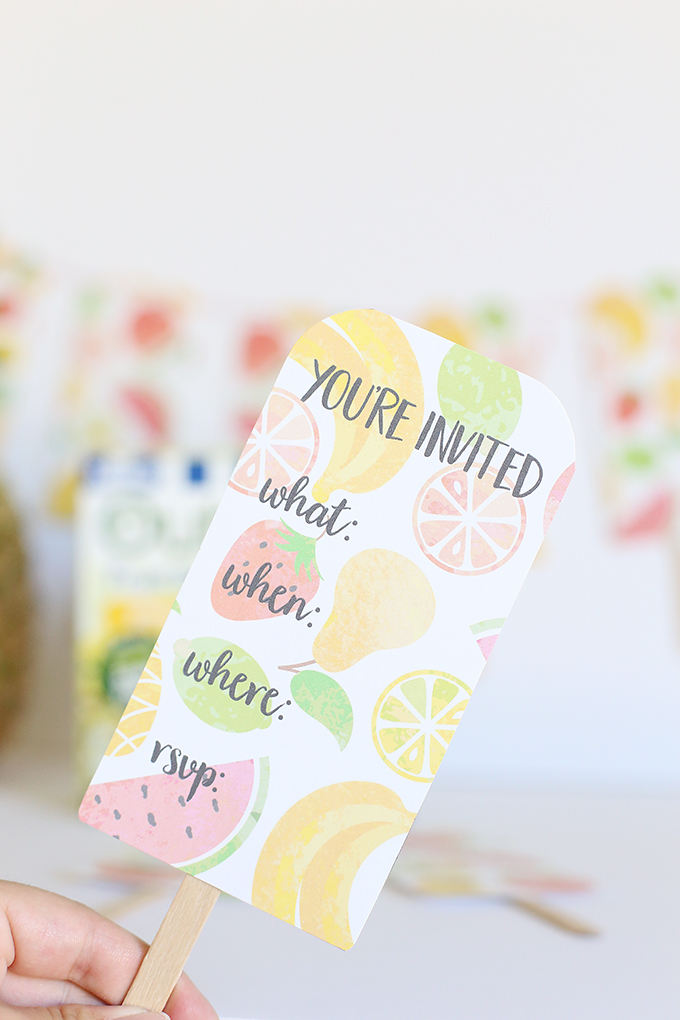 #2

Printable Fruity Party Invitations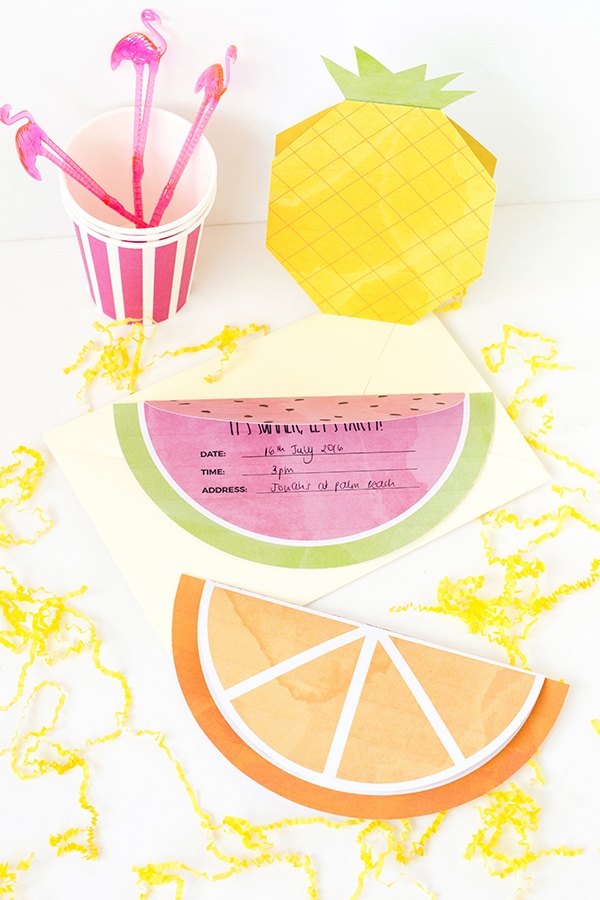 #3

DIY Confetti Invites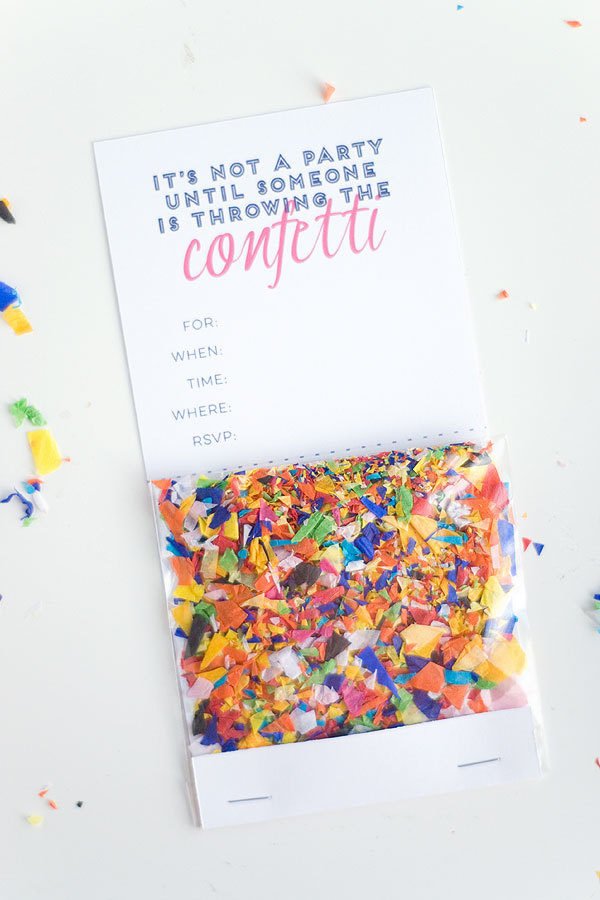 #4

BBQ Party Invites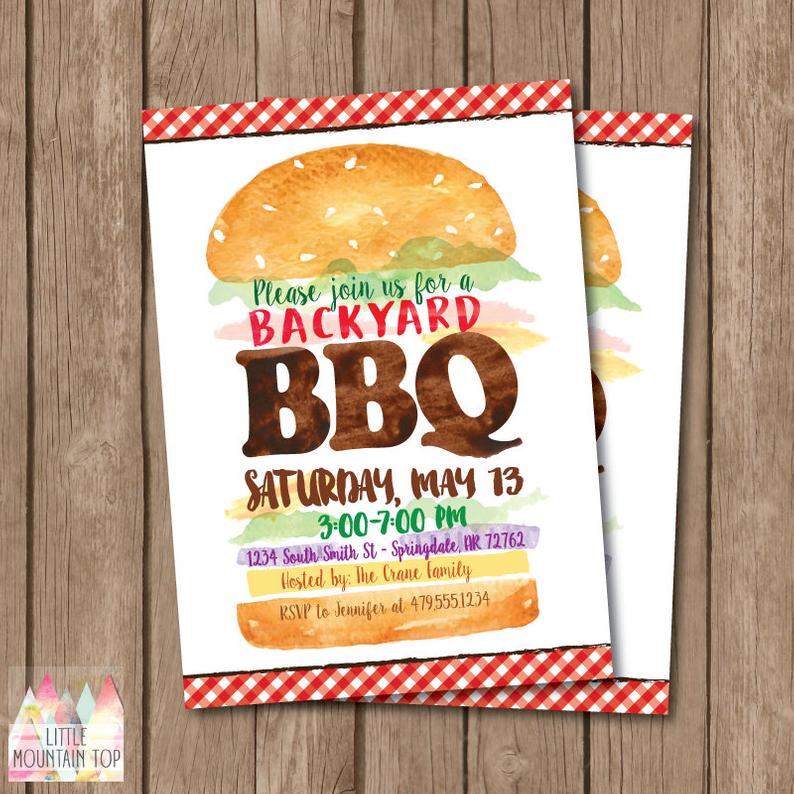 #5

Backyard Bash Party Invites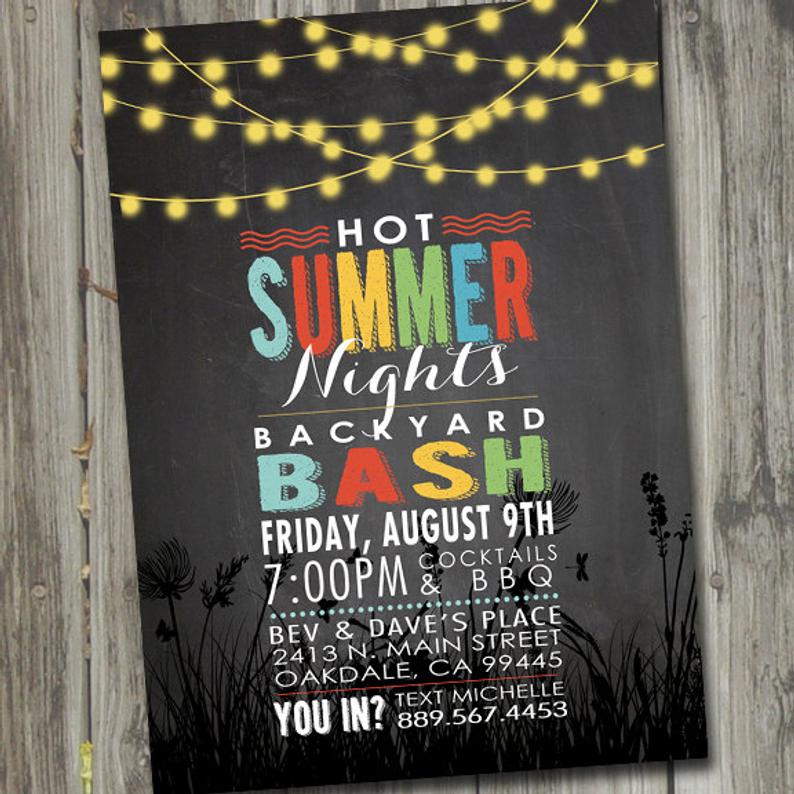 #6

Pool Party Invites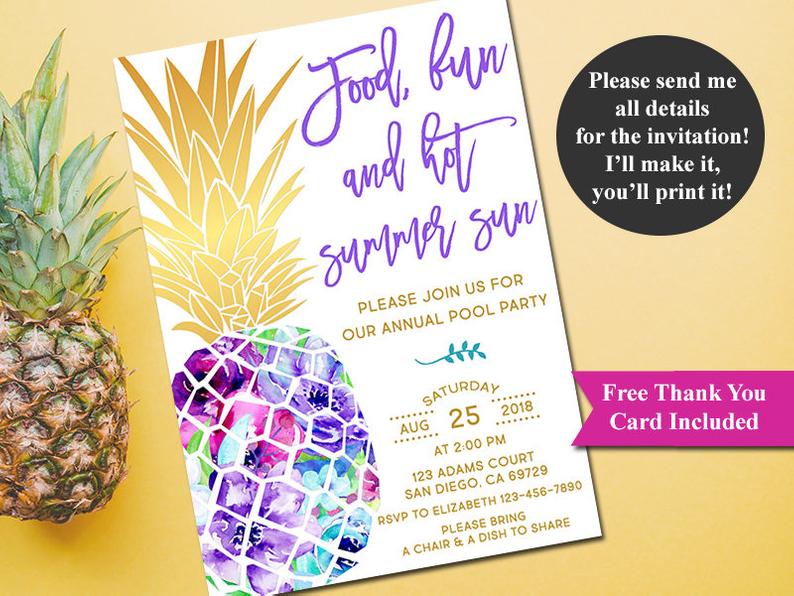 Summer Party Seating Ideas You Can DIY
If you don't have enough chairs for your summer party, don't panic! With a little bit of inspiration, you can get creative with the seating arrangements by using blankets, pillows, pallets and even hay bales!
Here are some excellent & practical summer party seating ideas everyone will love…
Cozy hay bale seating is a great alternative to blankets & cushions on the floor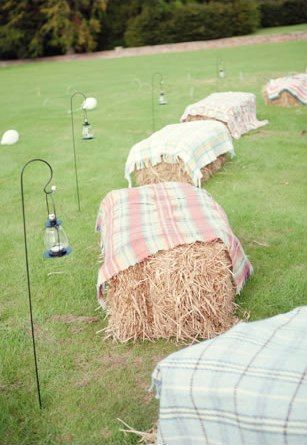 Let your guests get comfortable with an eclectic mix of stunning cushions & blankets… a real boho summer party treat!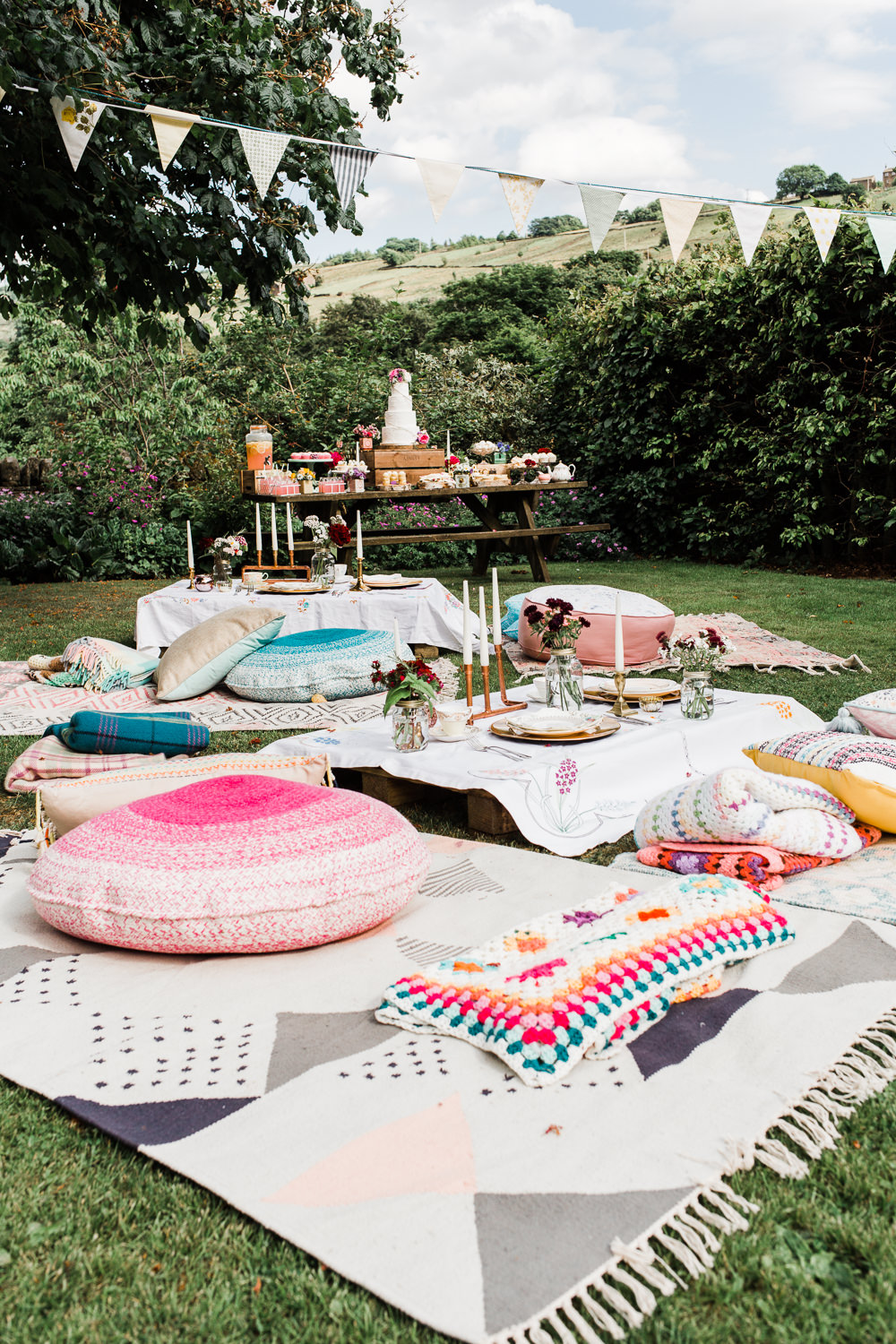 Use crates for a beautifully rustic seating solution that won't break the bank…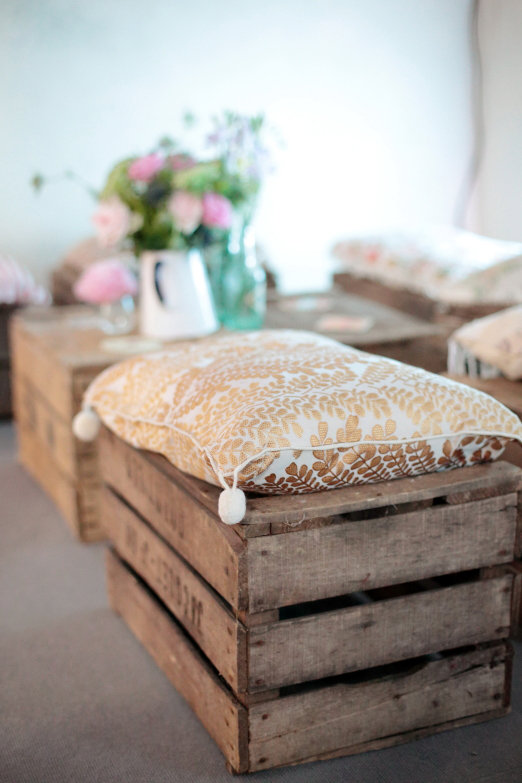 Create a stunning whimsical feel at your summer party with tree stumps for your party seating…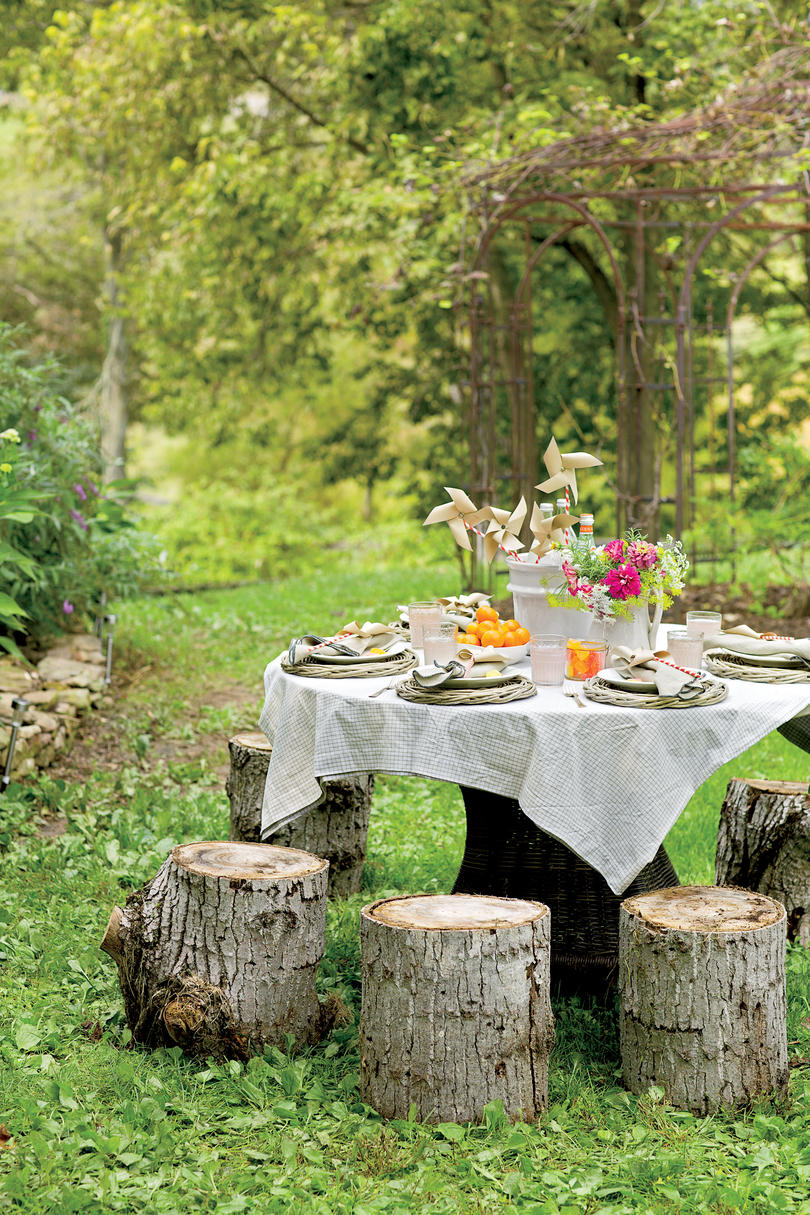 Here is another stunning boho style party that will wow your guests & provide them with all the comfort they need…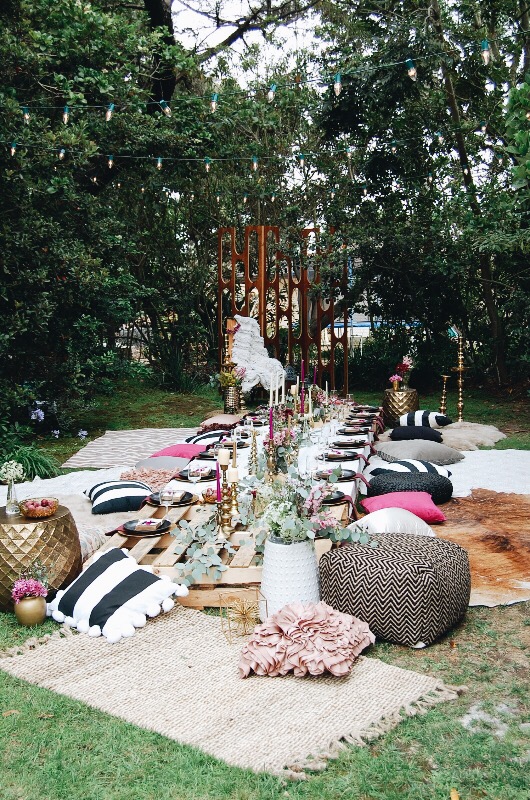 DIY Summer Party Decorations
Decorating for a party is one of the best parts of party planning! You can get as creative & as colorful as you like with party decorations… after all, you can never have too many! DIY decorations will help ensure you keep to your budget party & they don't have to be difficult to make either.
Check out these awesome garden party decoration ideas that will make your summer party unforgettable…
Blow up some balloons and place them around your garden for effortless color & fun at your summer party…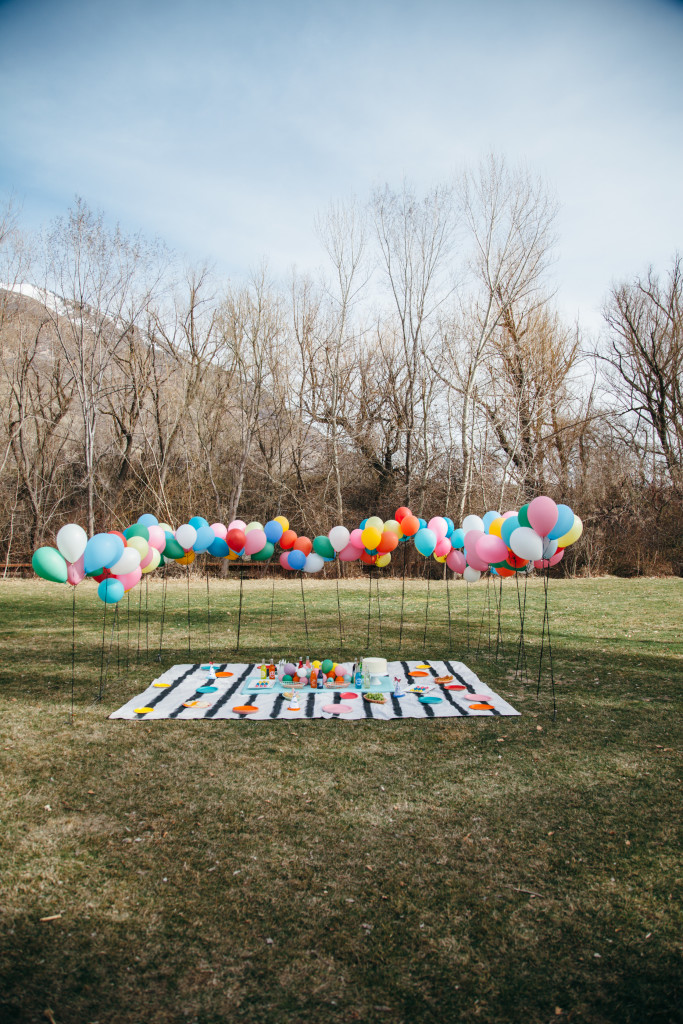 These dreamy floral paper lanterns are so simple to make & will add a stunning feminine feel to your garden party…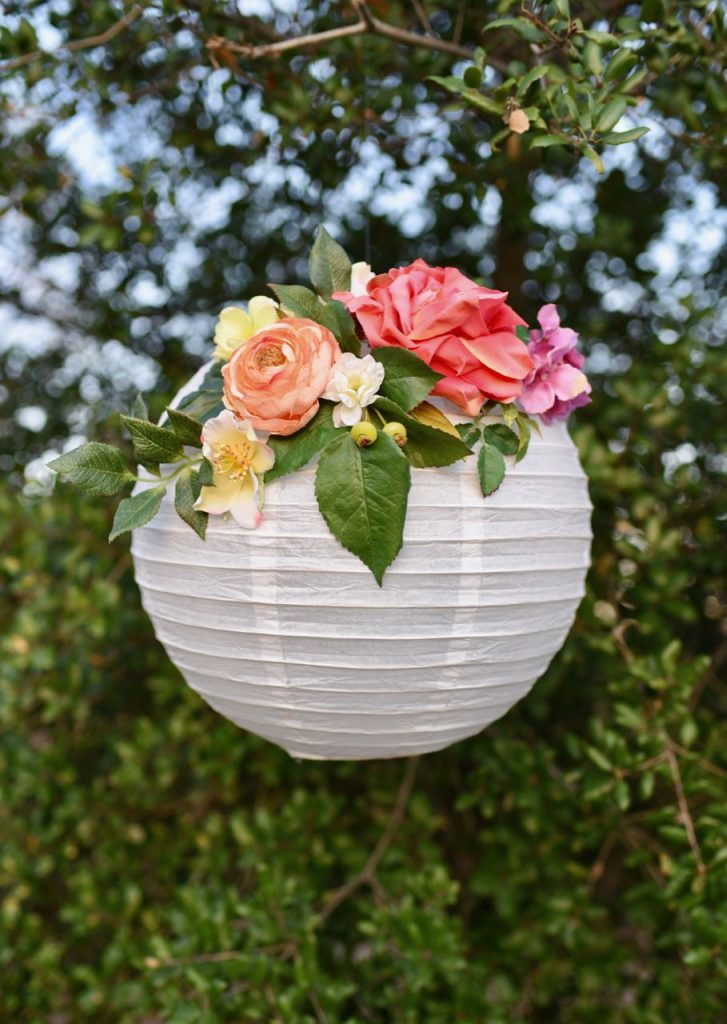 Your guests will be in awe of these stunning garden lanterns that cost almost nothing to make…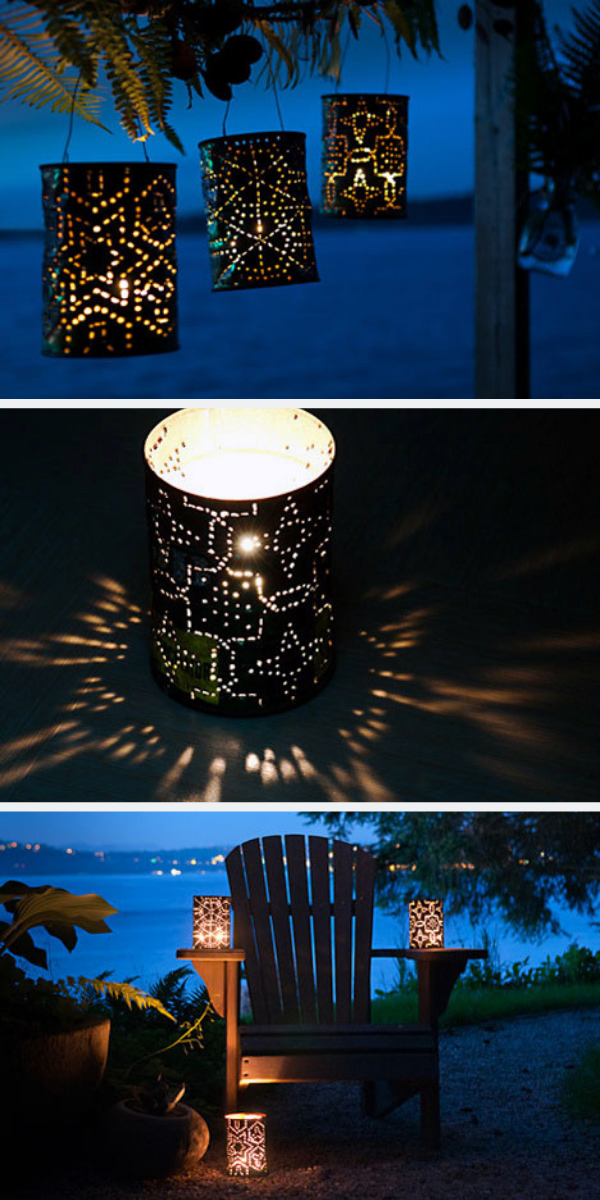 Nothing says summer party like a DIY pineapple centerpiece…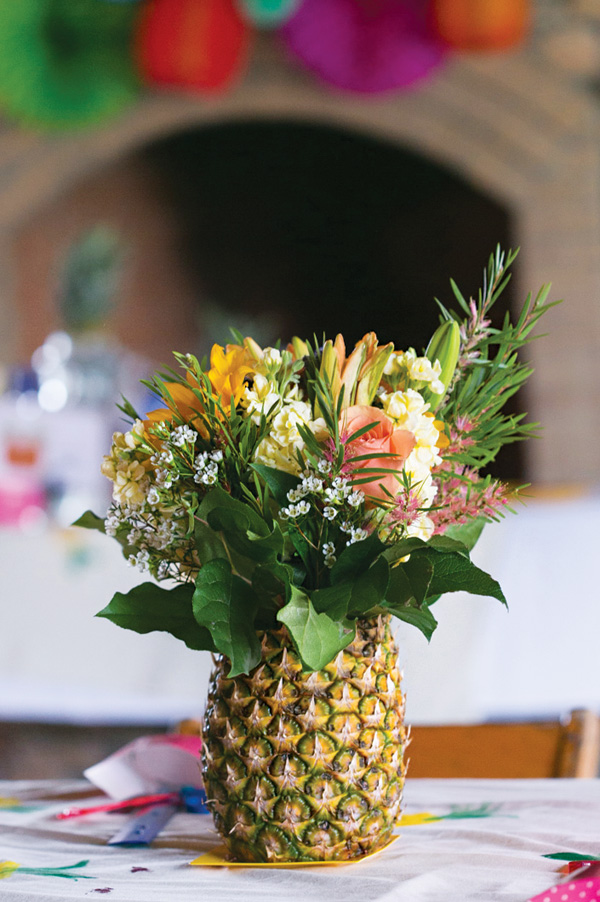 DIY your own pretty mason jar candles for a stunning centerpiece that doubles as an insect repellent!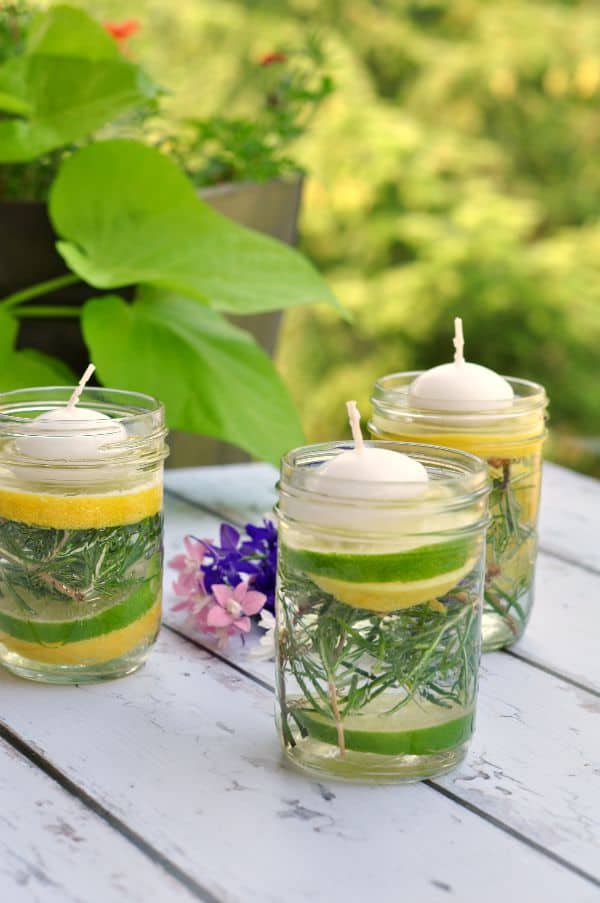 Summer Party Food
Everyone enjoys the company and atmosphere of a summer party! But even more than that… people love food! You'll wow your guests & leave everyone feeling satisfied with these delicious summer party recipes…
You may need to make a double batch of these delicious cajun shrimp guacamole bites as they're sure to be demolished in no time…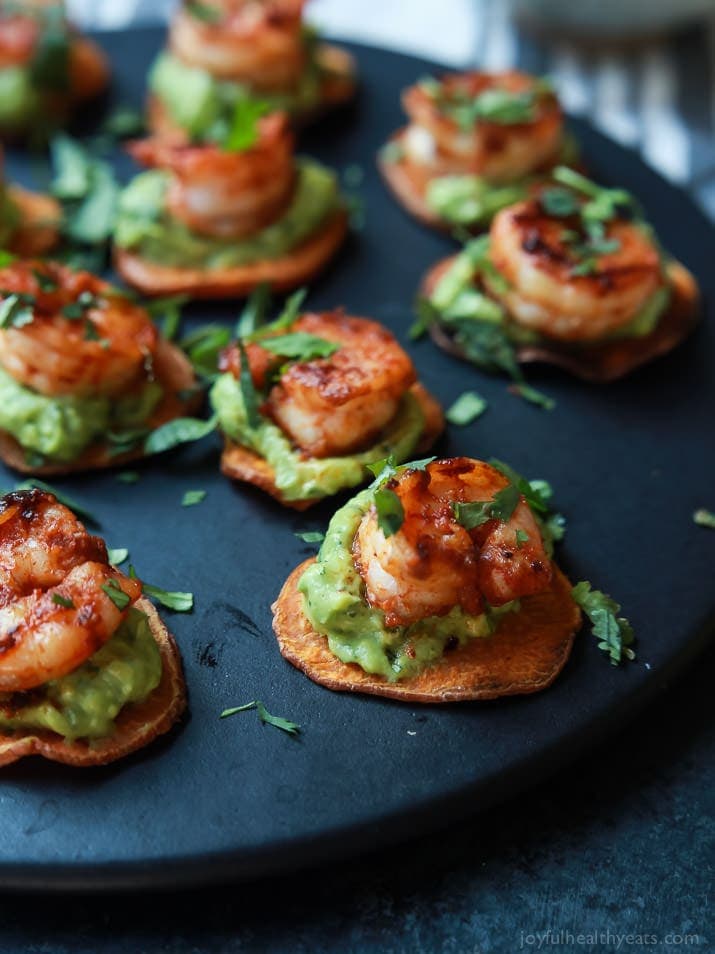 Fire up the BBQ & cook up some big juicy hamburgers for an easy summer party food that will please a crowd…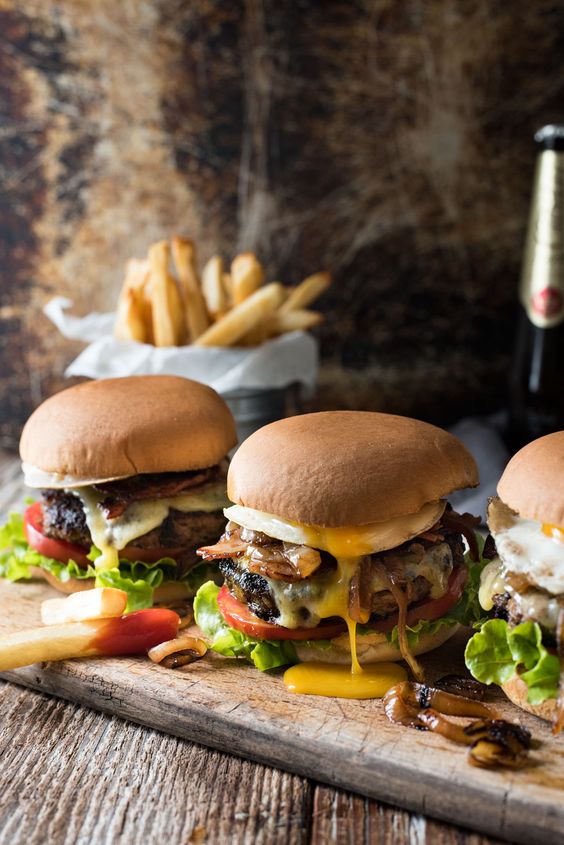 Give your guests a real treat with these delicious BBQ pork belly burnt ends…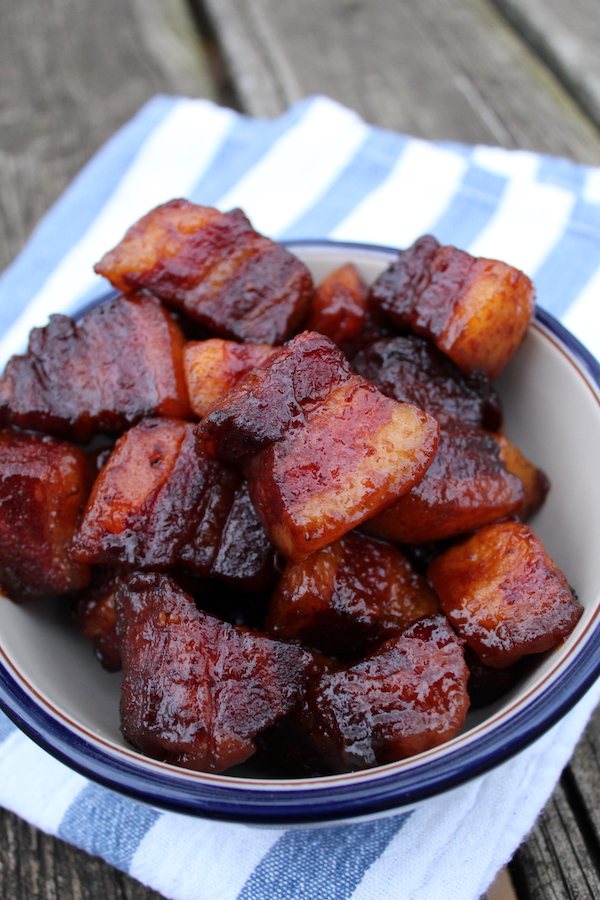 Your guests won't ever want to leave when you serve up this healthy & delicious Italian salad…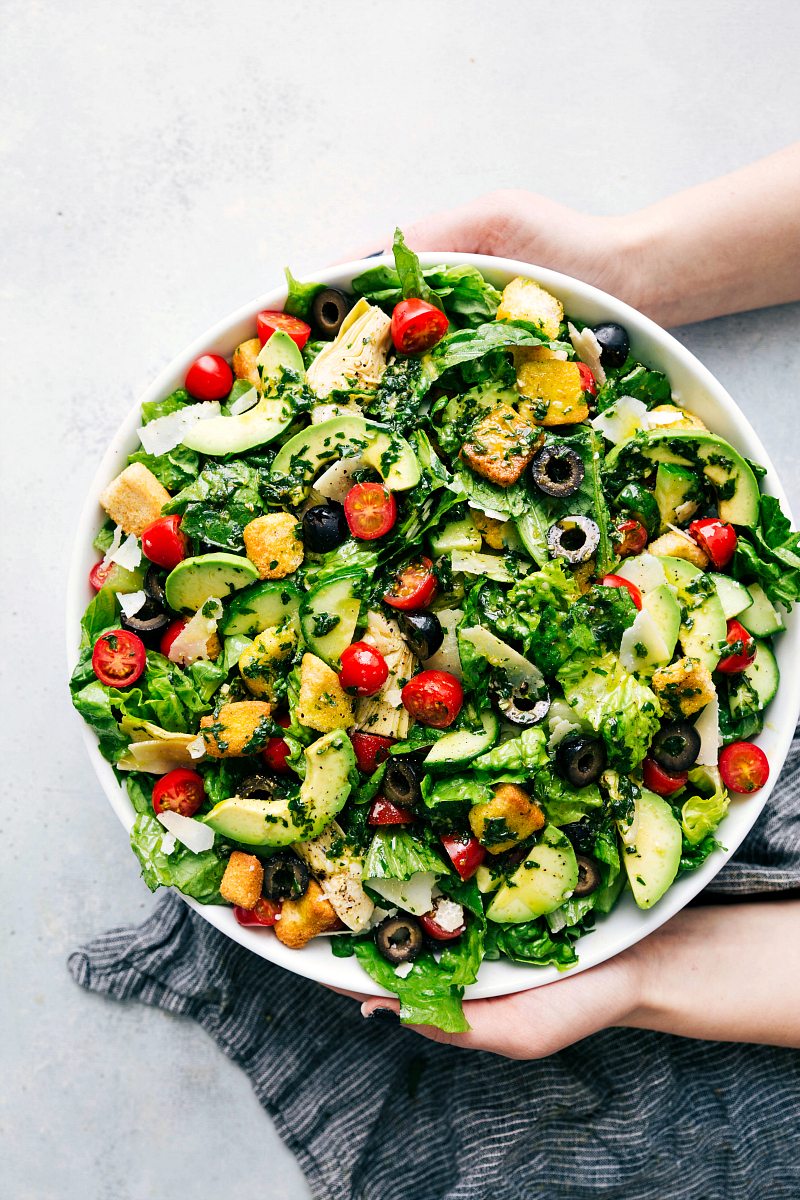 Summer Party Drinks
A summer party is a perfect excuse to get fancy with drinks… but fancy doesn't have to mean difficult! You'll be sure to quench your thirst & leave your guests feeling refreshed with these oh so delicious summer party drink recipes…
Prep this deliciously light & refreshing strawberry sangria ahead of time to allow the flavors to develop…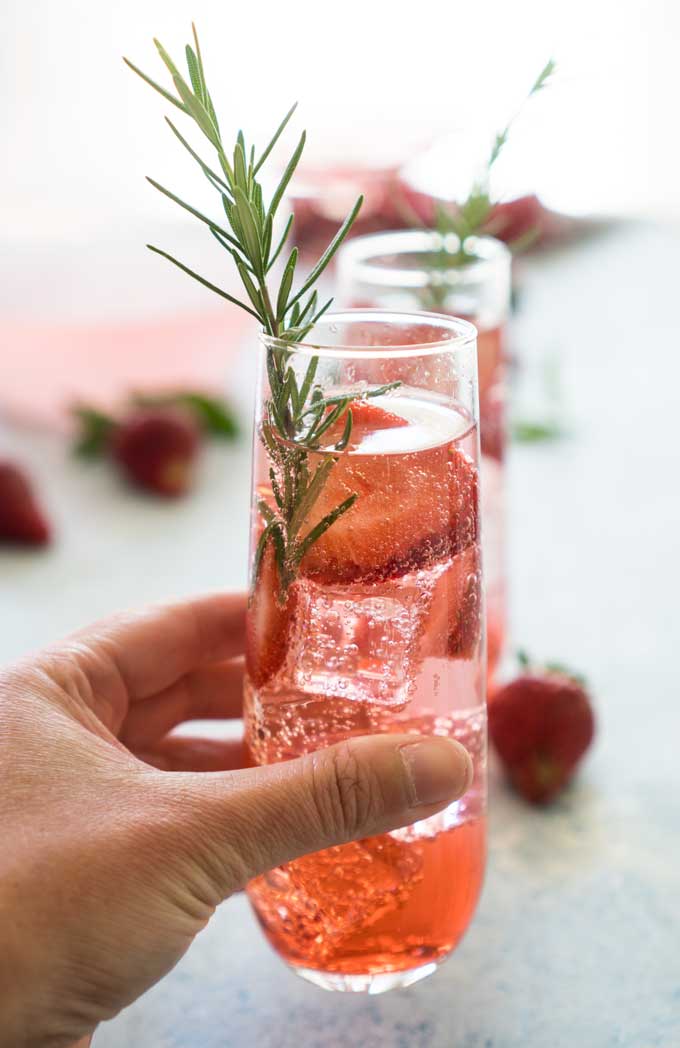 Freeze berries & other fruit into ice cubes…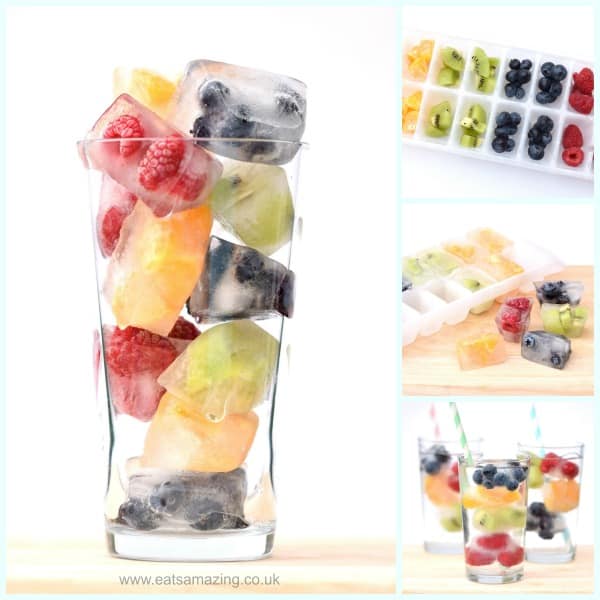 This frozen peach bellini is guaranteed to be a hit at your summer party this year & you'll be pleased to know it's super easy to make too…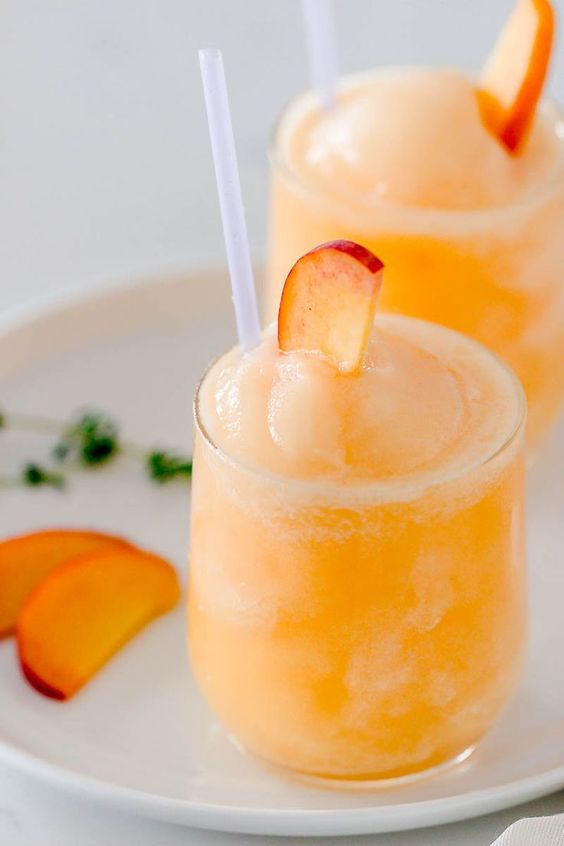 For the ultimate summer cocktail, give this 3 Ingredient pink punch a try… it only takes 5 minutes to prepare but it tastes absolutely amazing!!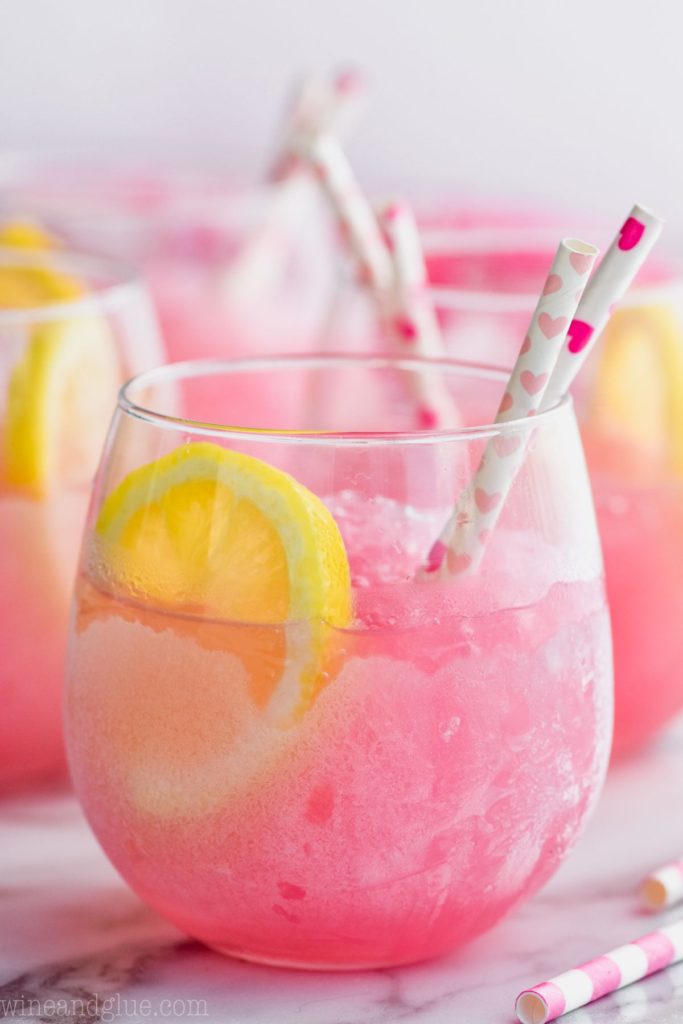 Summer Party Desserts
It's ALWAYS a good time for dessert… & even more so at a summer party! Impress your guests with these show-stopping summer party desserts that are unbelievably easy to make!
These watermelons on a stick are beyond easy to make & will be a real hit with everyone at your party…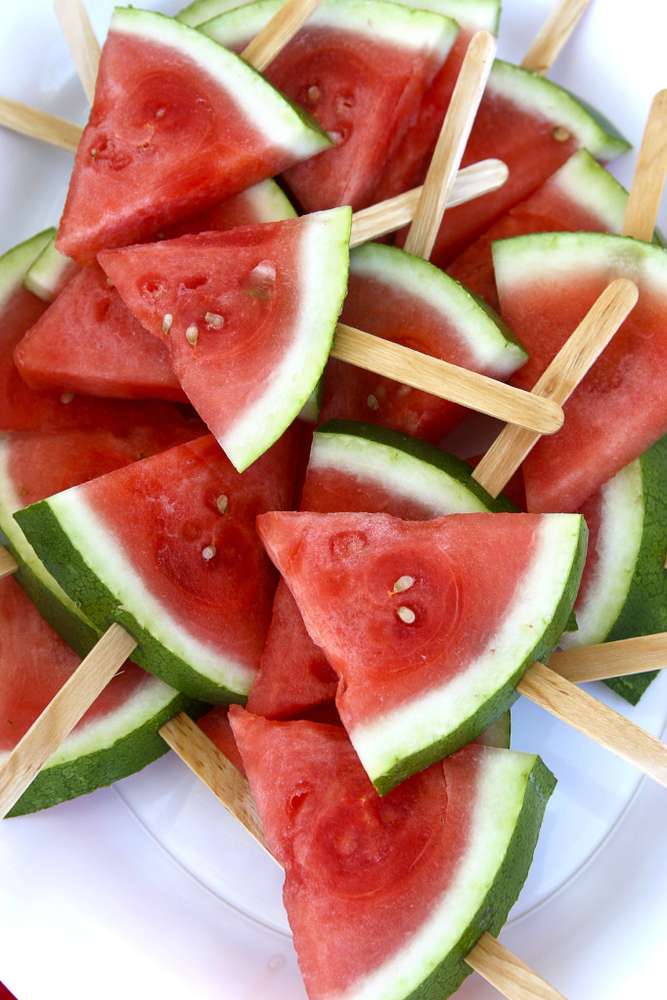 A DIY ice cream bar looks exciting and will allow you to sit back while your guests create their dream ice cream sundaes…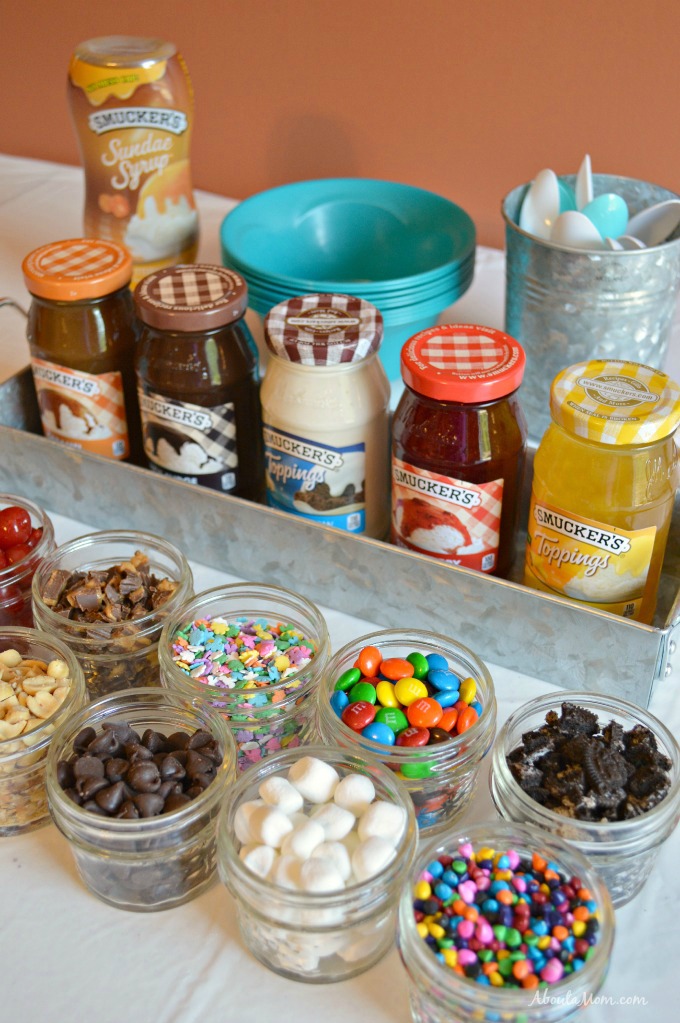 These delicious & healthy fruit kabobs are a quick & easy summer treat that you can whip up in a matter of minutes…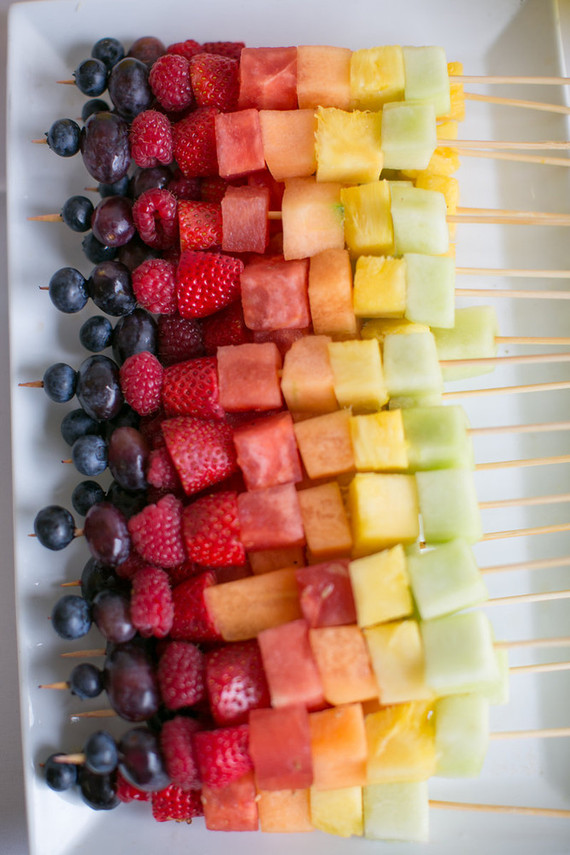 DIY Summer Party Games
Summer is the perfect time to get outside & play games! So be sure to have some fun party games ready for your guests this year! I've found you some great DIY party games that the whole family will enjoy… and don't worry, no fancy DIY skills required!
Giant DIY Lawn Matching Game…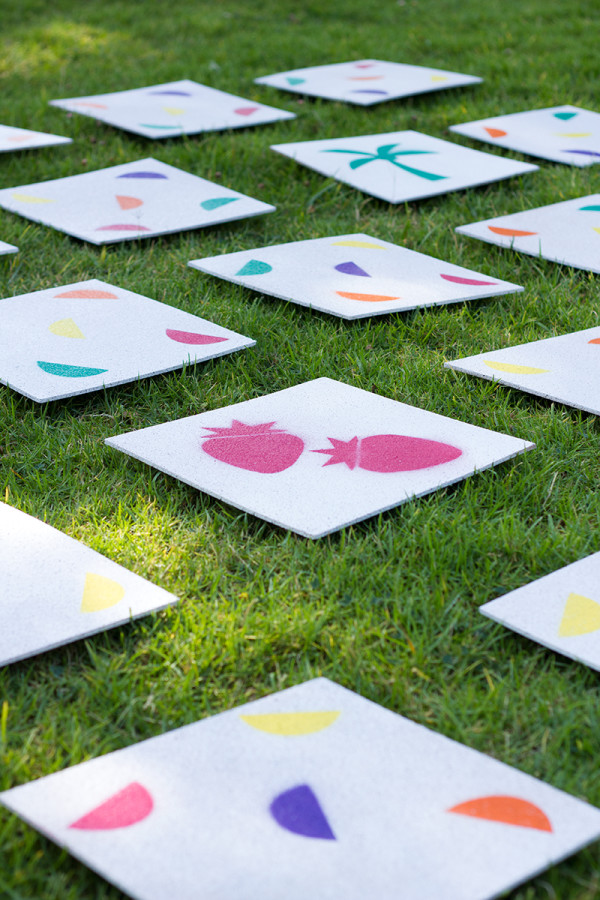 Backyard Twister Party Game…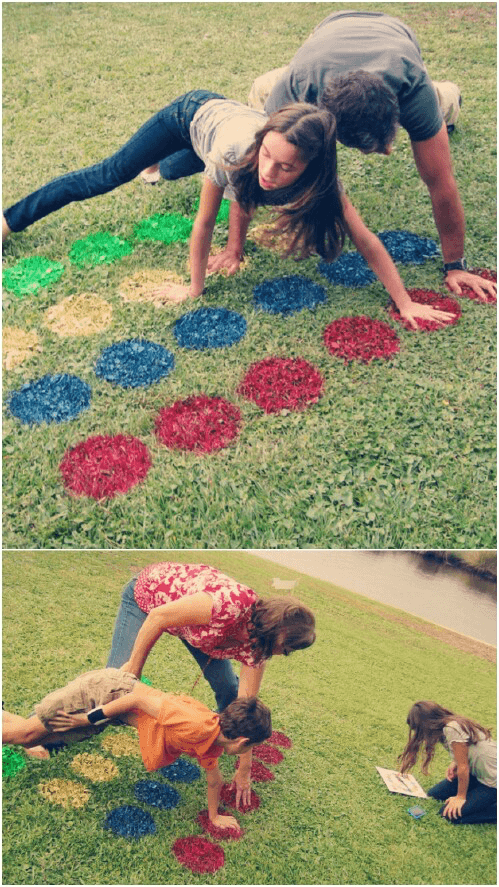 Lawn Dominoes Summer Party Game…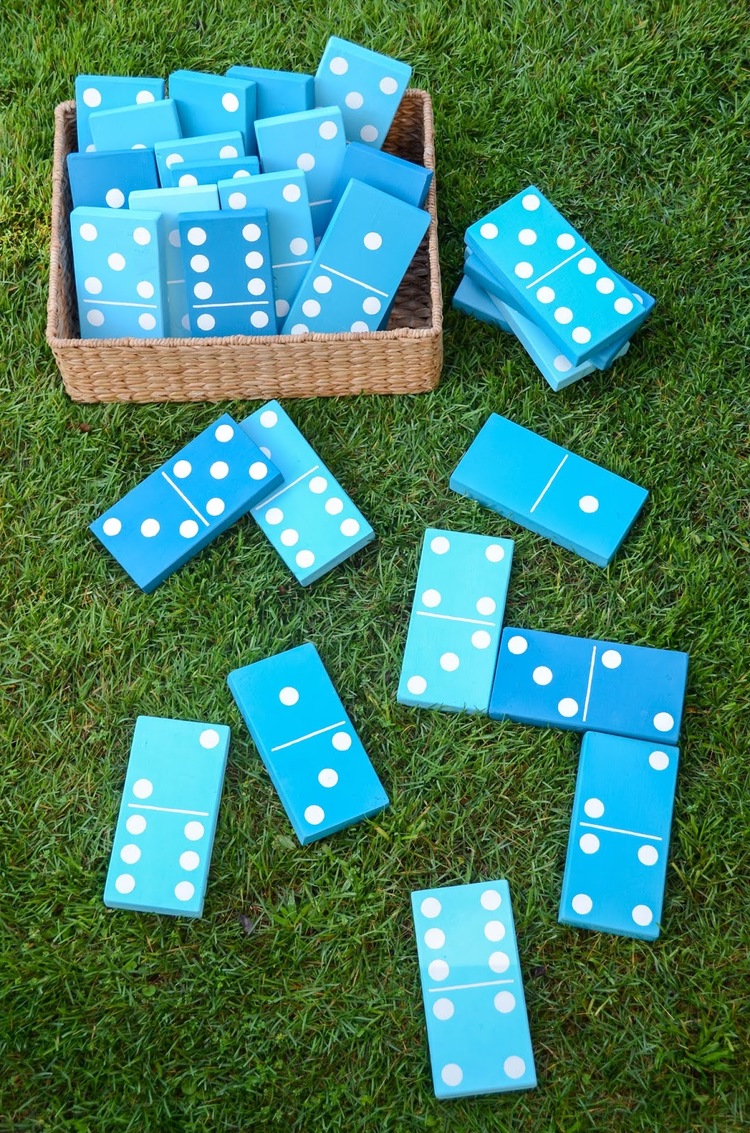 Giant Lawn Scrabble Party Game…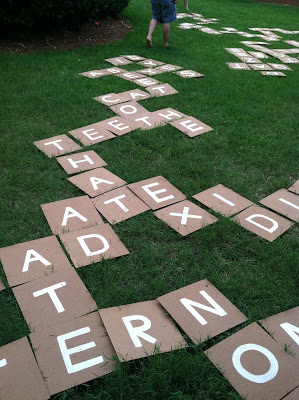 Before You Go...
If you loved this post & found it helpful be sure to Click here to pin it to Pinterest for later