I think you'll agree with me when I say:
It's not as easy as it looks to set a stunning table!
And although that can be true… it doesn't have to be!
You see, if you have the right inspiration then decorating a table that has both style & wow factor is easier than ever!
Table Decoration Ideas For Every Occasion
In this post, I've rounded up the best table decoration ideas that I know you're gonna love…
So, if you love to get crafty, & I know you do… then you'll love gathering all the inspiration from these table decoration ideas & creating your own!
From festive table decoration ideas to bright, colorful & fresh spring table decorations that will fit seamlessly with your Easter decor… you will find a stunning table decoration here that will make your table look fabulous for every occasion!
Let's jump straight in…
P.S. If you want to keep these table decoration ideas nice & safe you can click here or on the image below to quickly & easily save them to your Pinterest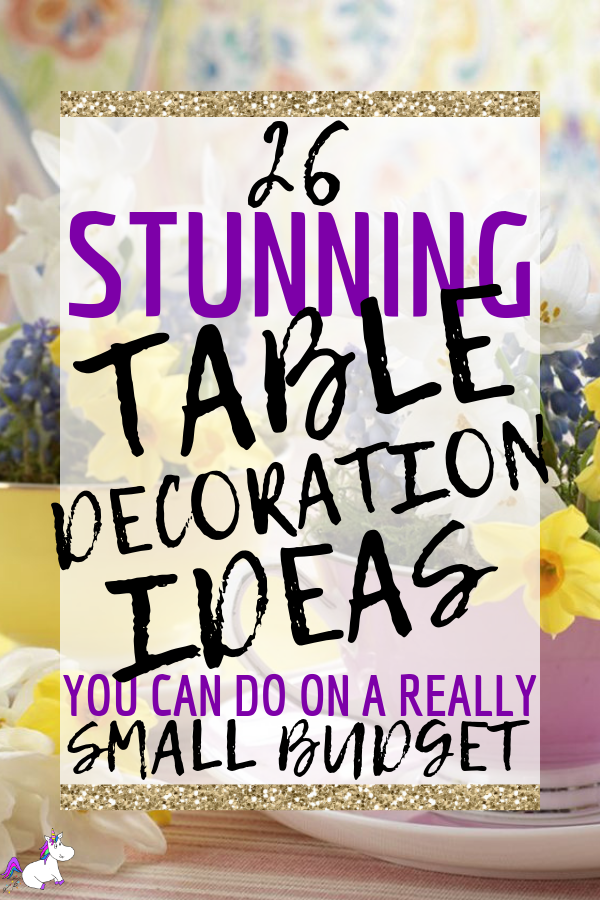 25 Stunning Table Decoration Ideas
#1

DIY Painted Wine Bottle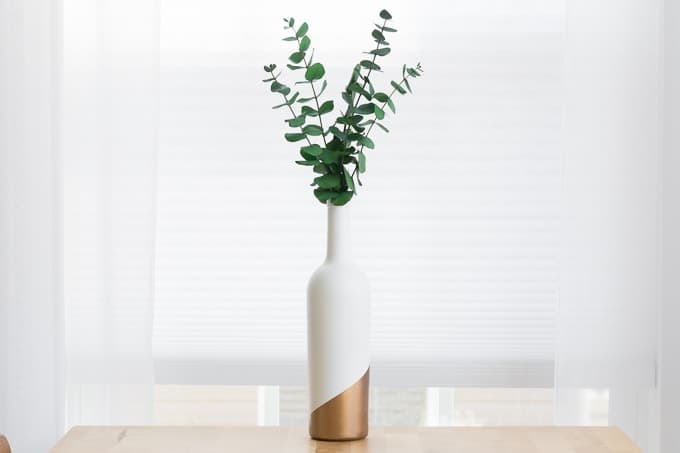 #2

Fall Pumpkin Dried Flower Arrangement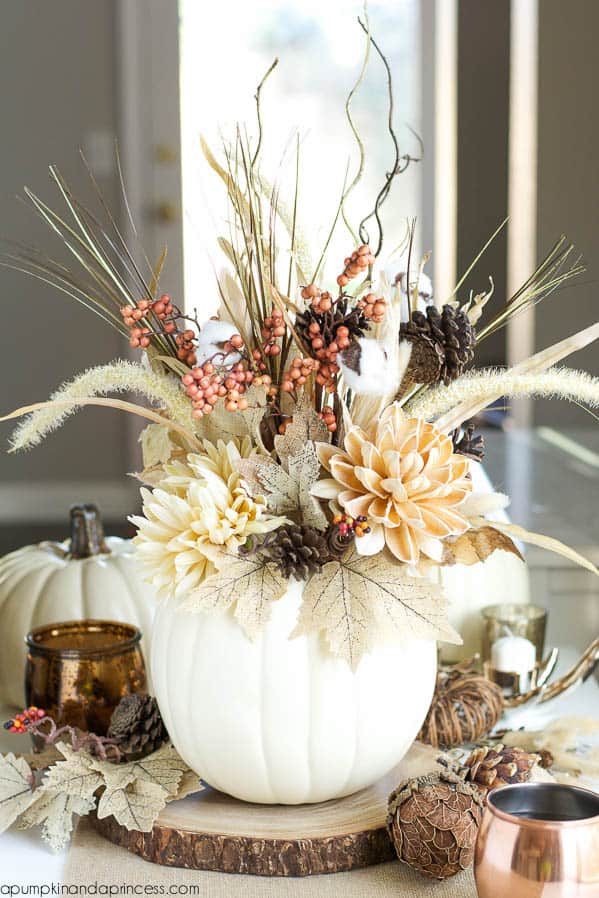 #3

Mini Trees in Bags Table Decoration Idea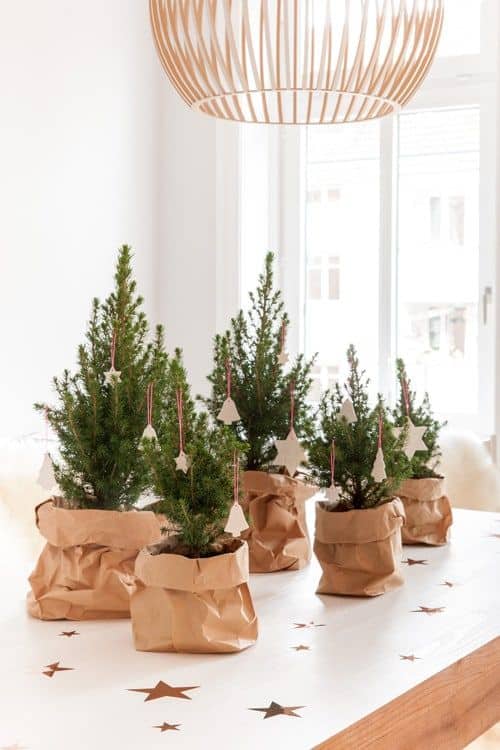 #4

Stunning Gold Spray Painted Glass Bottles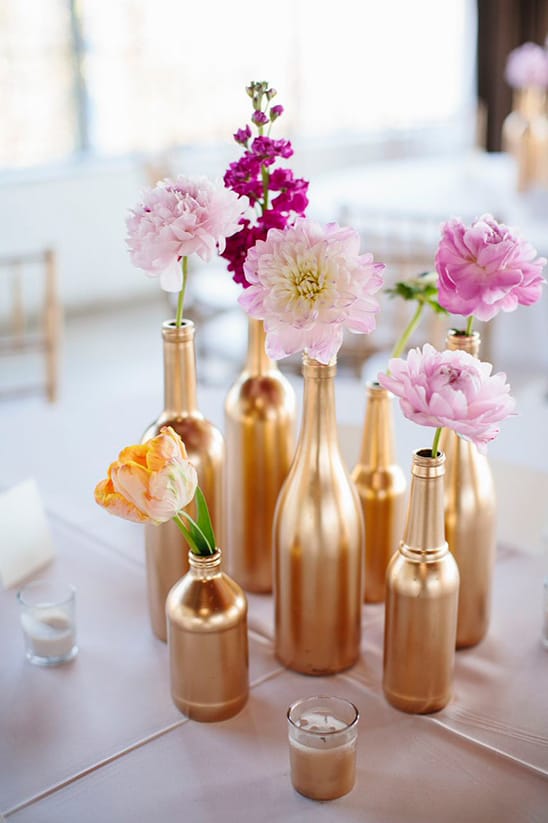 #5

Bright & Colourful Paper Wrapped Tin Cans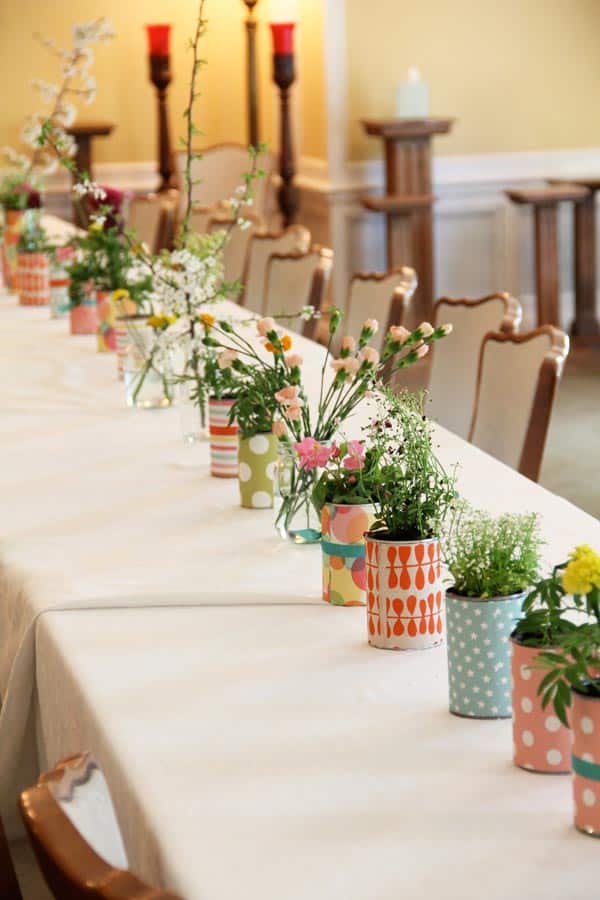 #6

Gorgeous Glitter in a Bottle Table Display Idea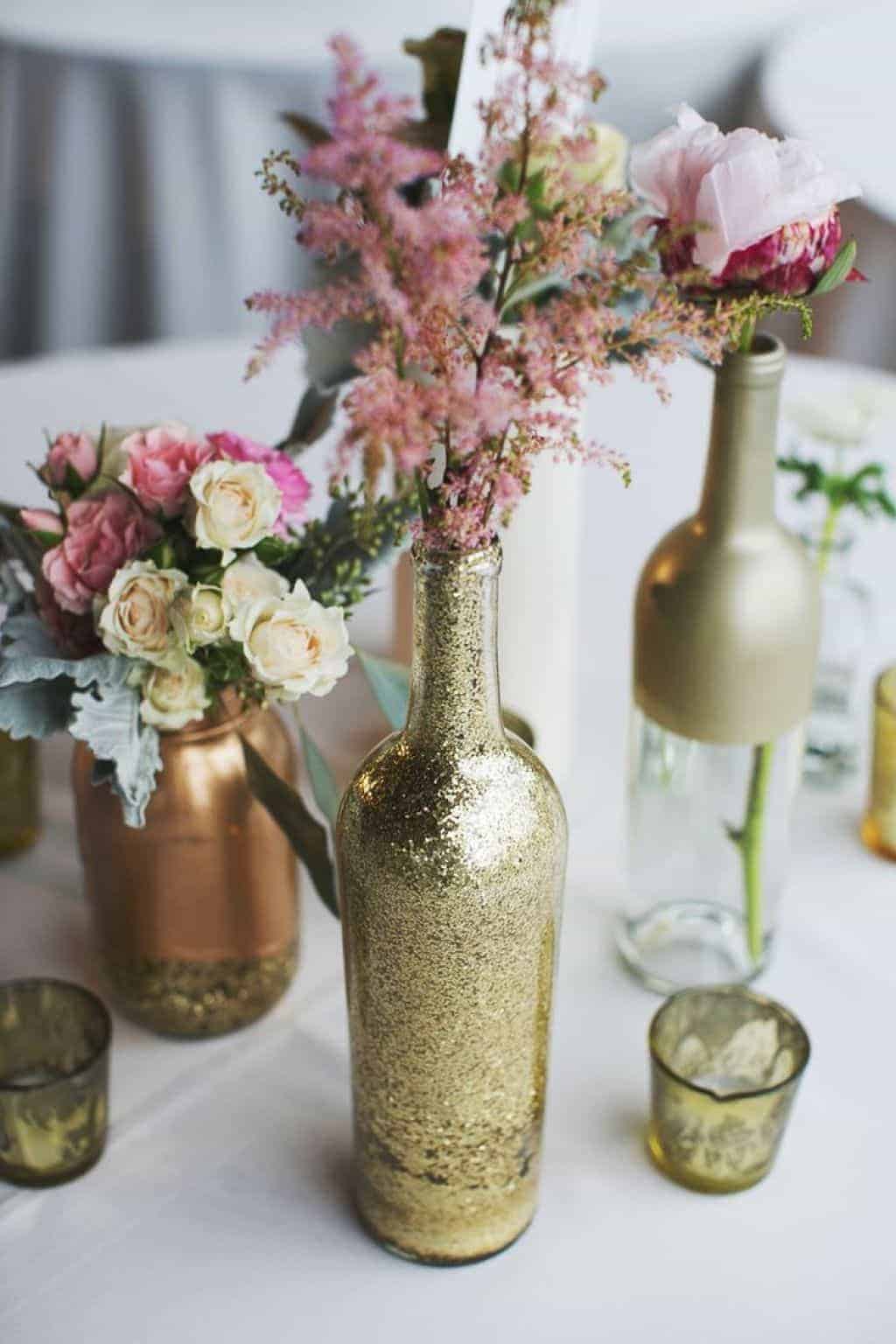 #7

Magical Doiley Lantern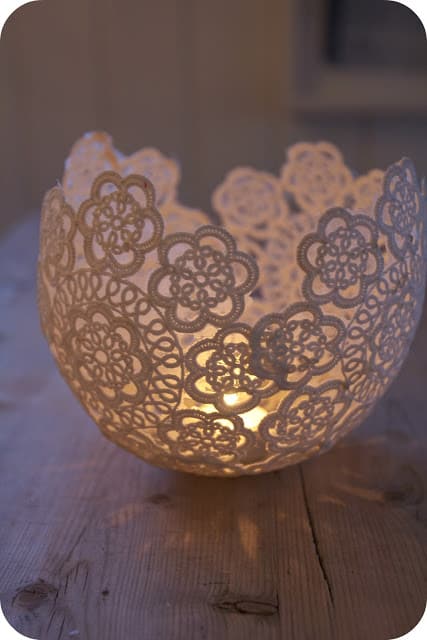 #8

Cute Eucalyptus Candles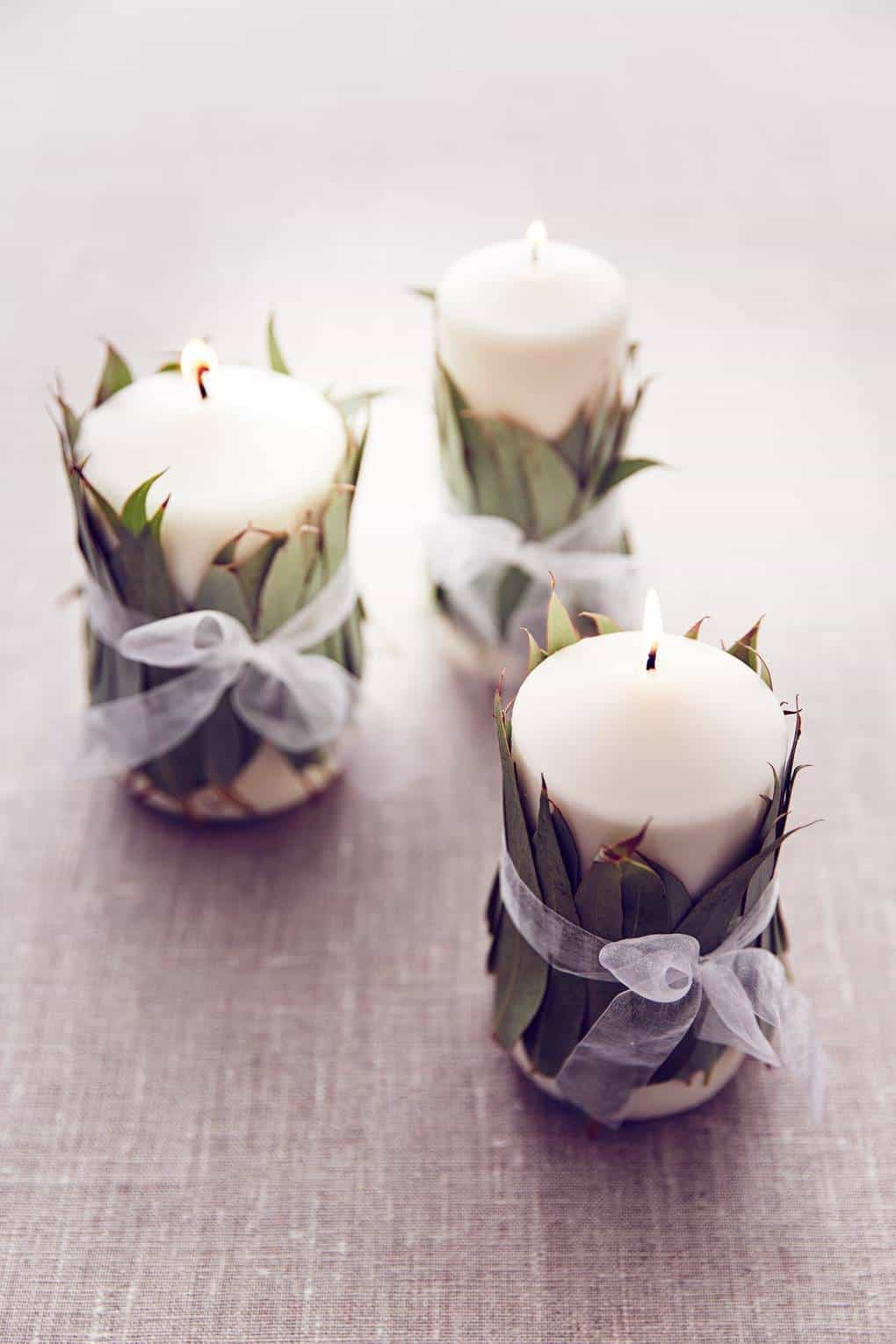 #9

Festive Bauble Vase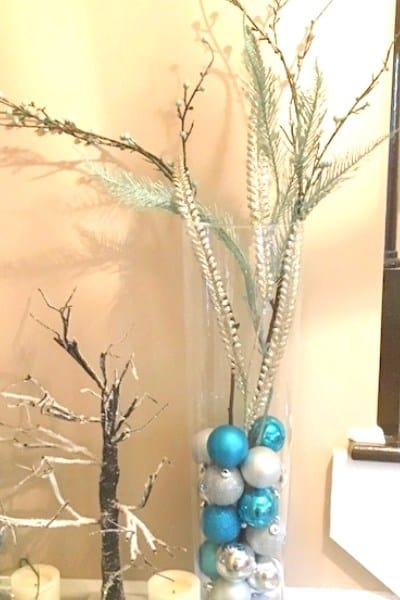 #10

Festive Succulent Centerpiece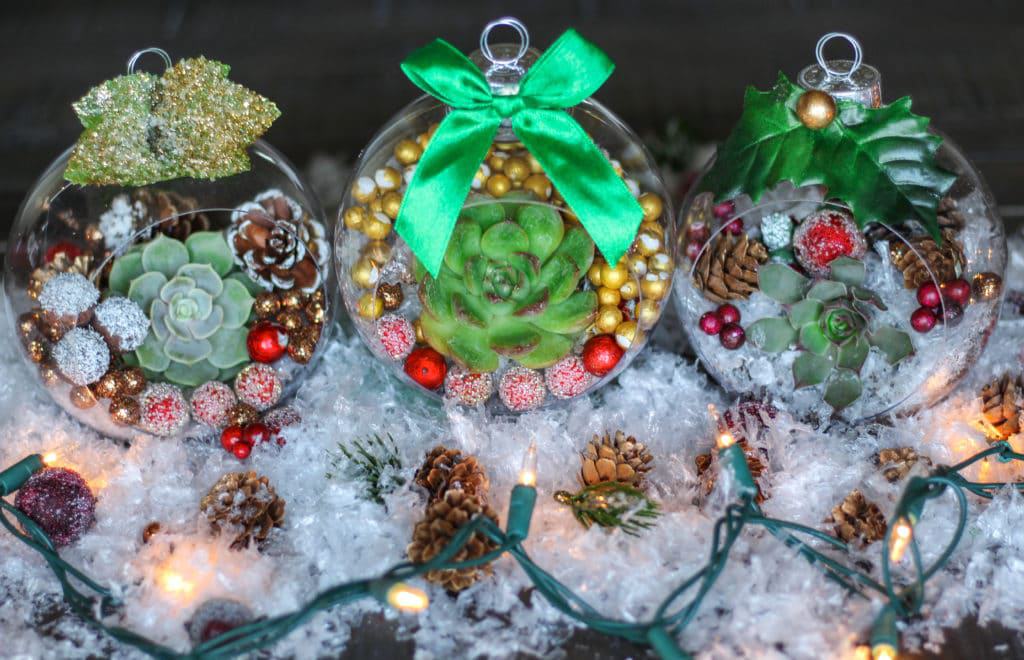 #11

DIY Music Sheet Candles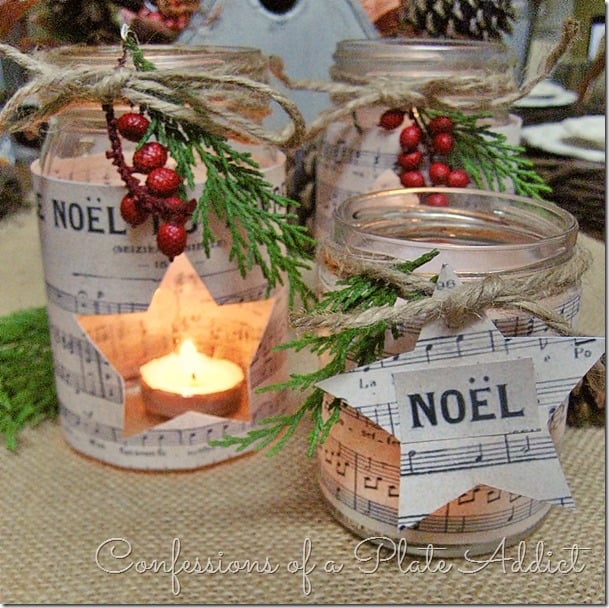 #12

Beautiful Crocheted Pumpkins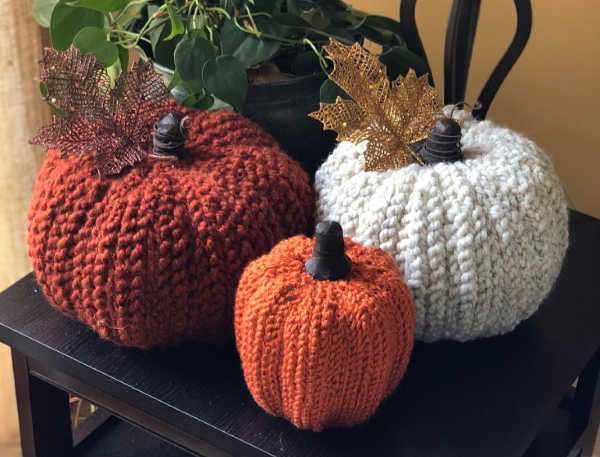 #13

Painted Rustic Lavender Pots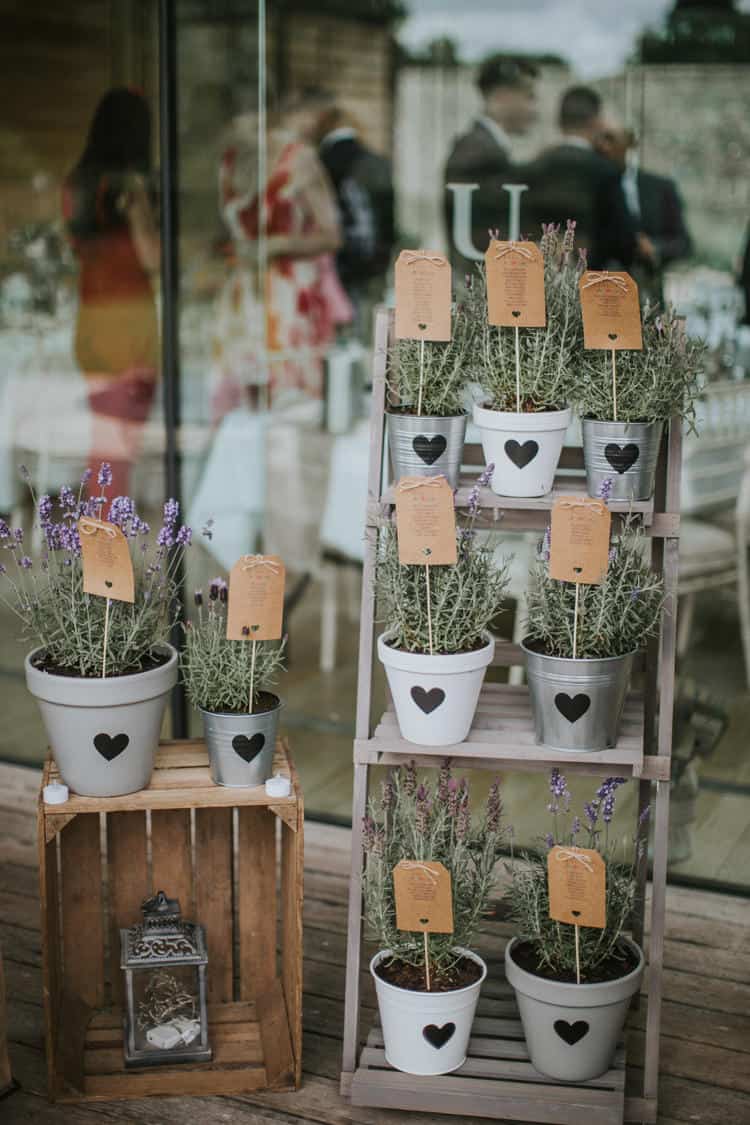 #14

Easter Themed Wine Glass Centerpiece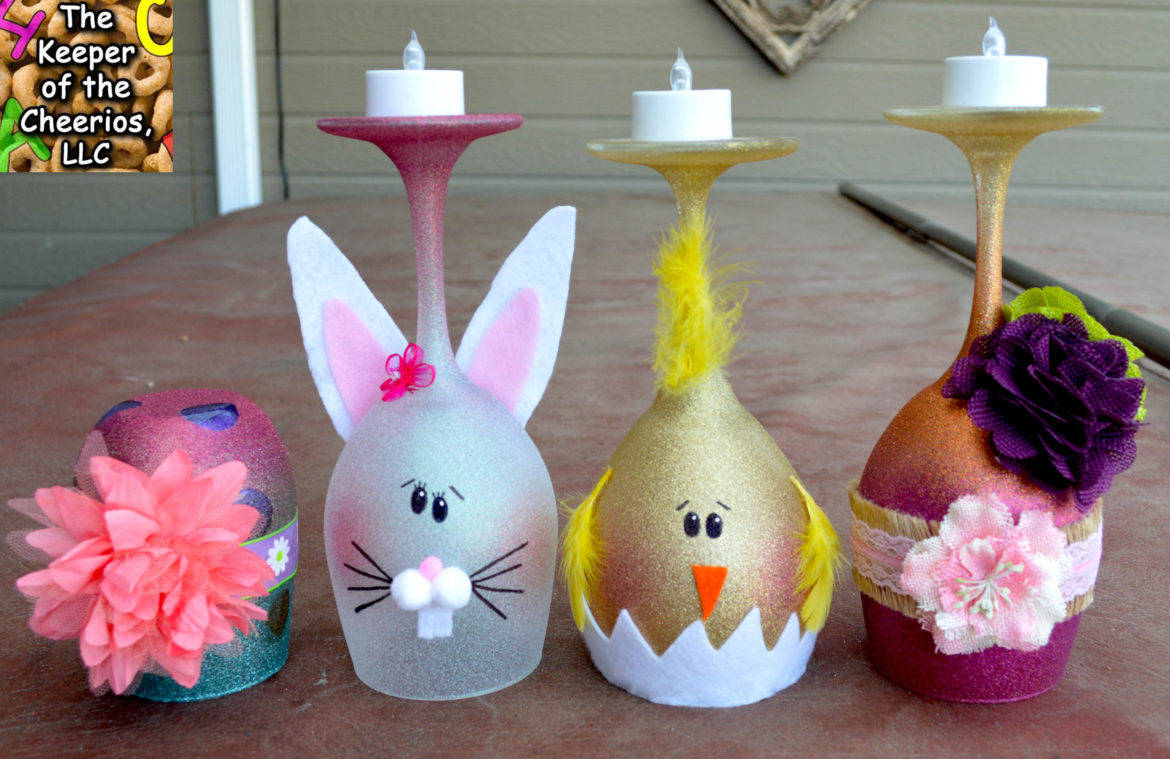 #15

Natural Wheat Fall Centerpiece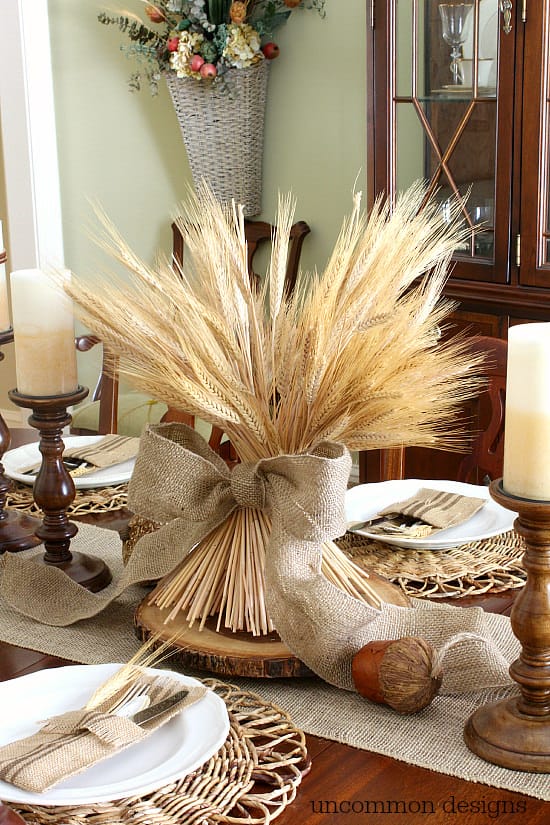 #16

Beautiful Spring flower Cups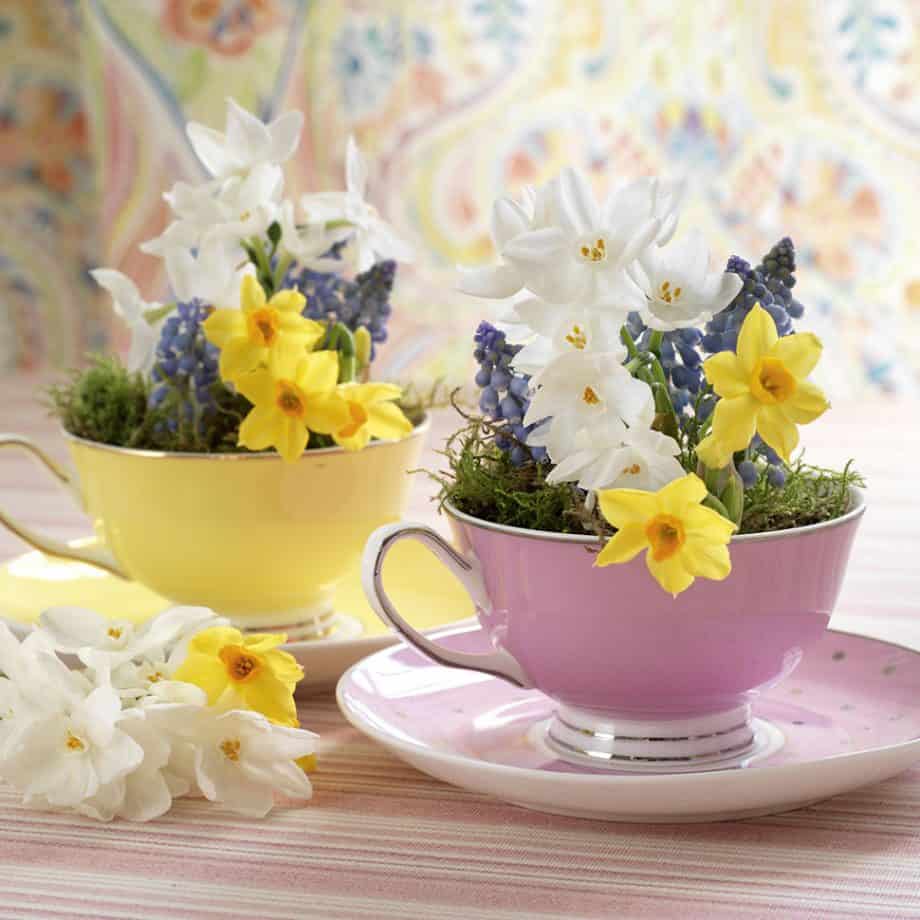 #17

Glitzy & Glam Wine Bottles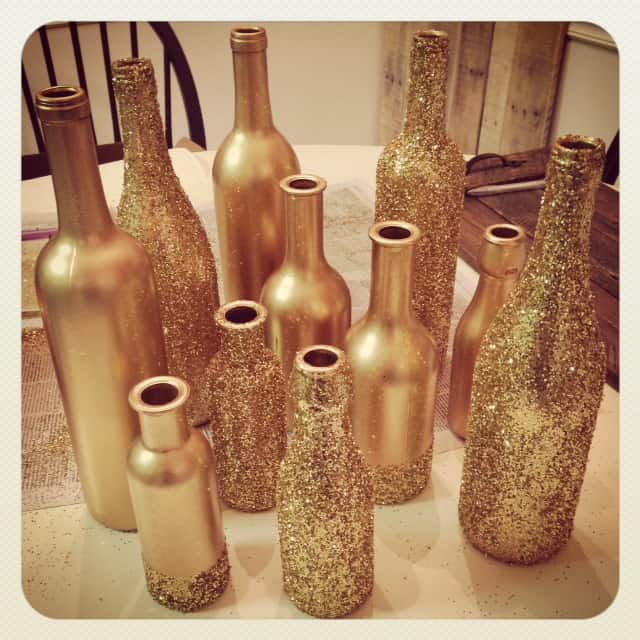 #18

Lemon Fresh Table Decoration Idea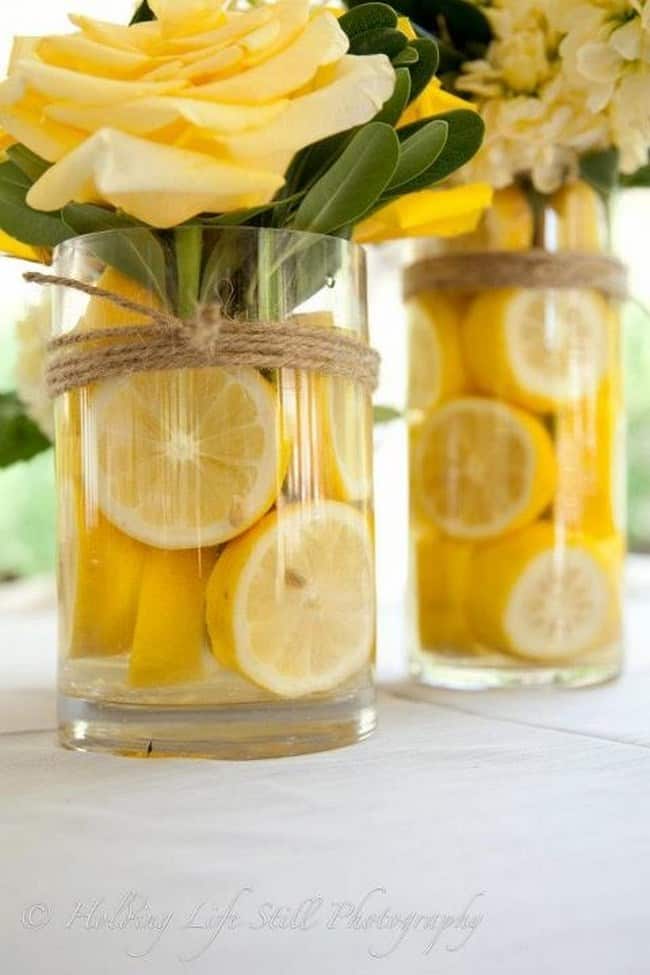 #19

Stunning Oil Candle Jars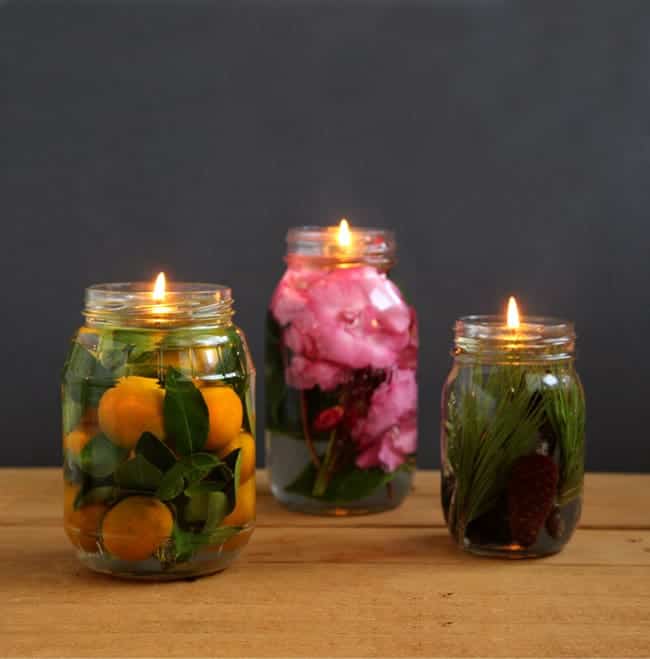 #20

Jute Placemat Table Decoration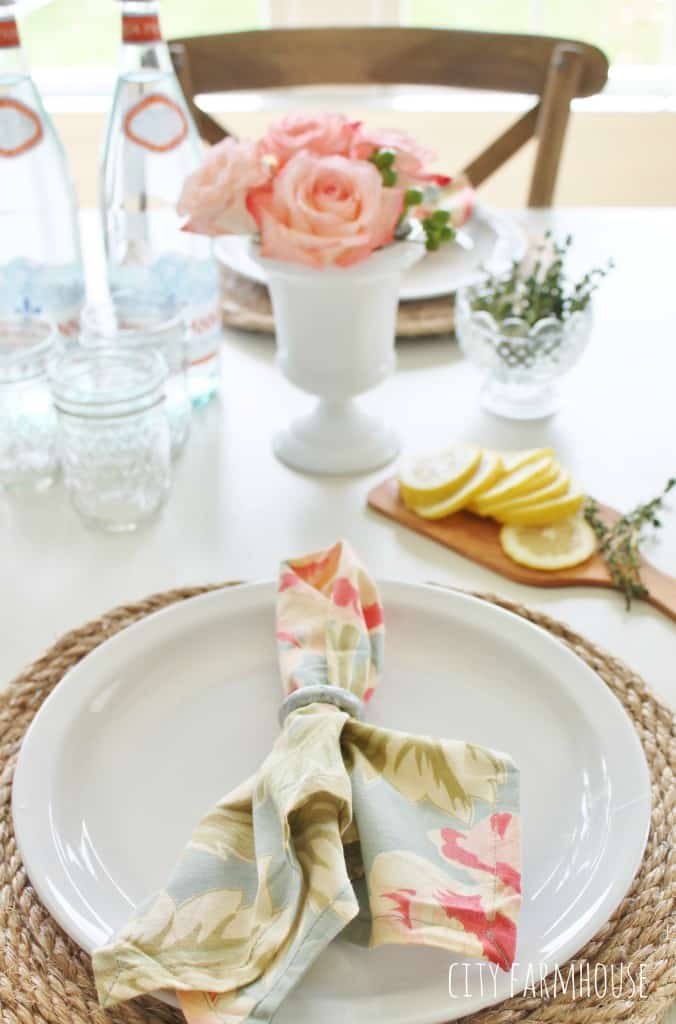 #21

Simple & Stunning Winter Pine Cone Table Decoration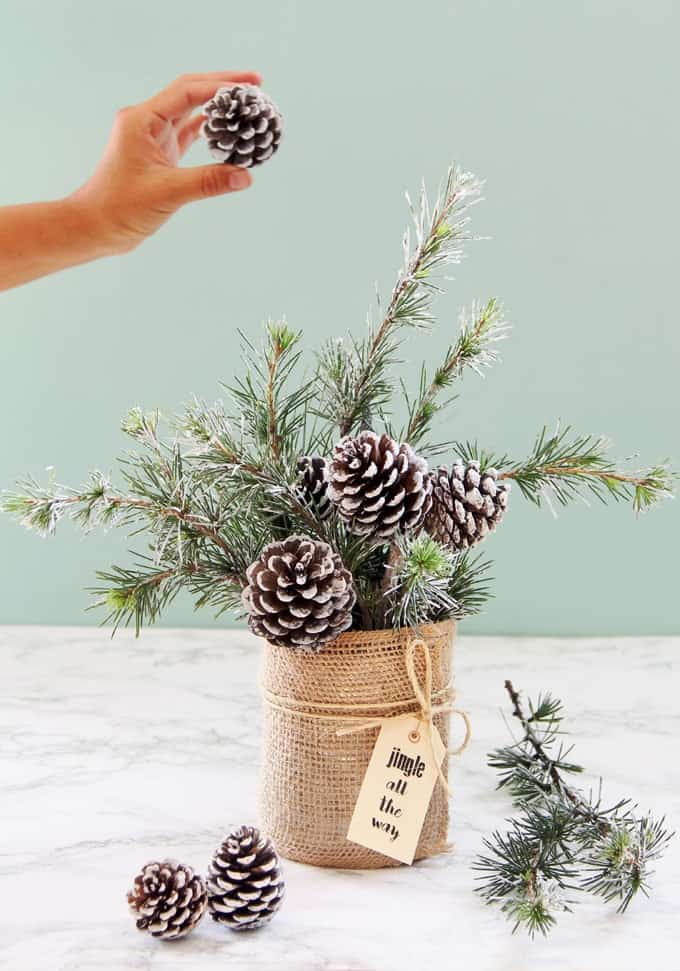 #22

Whimsical Teapot Flower Arrangement Centerpiece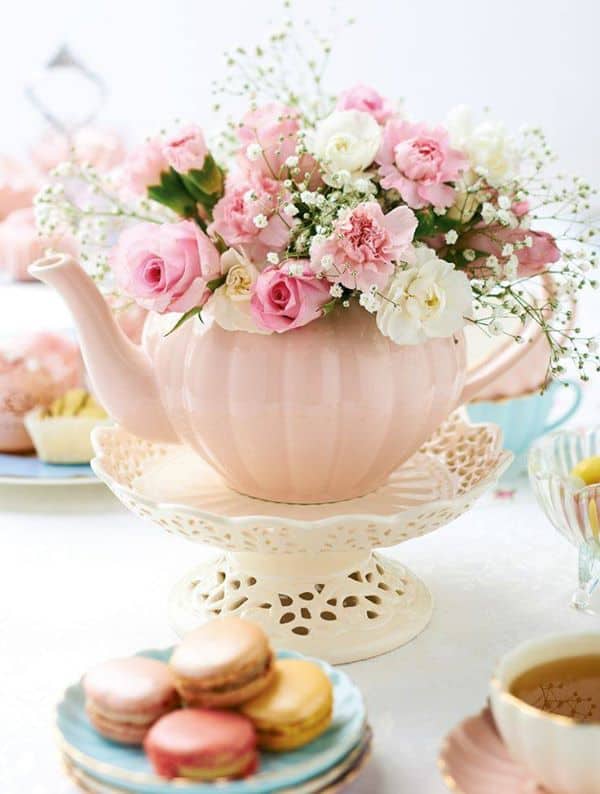 #23

Winter Twig Table Decoration Idea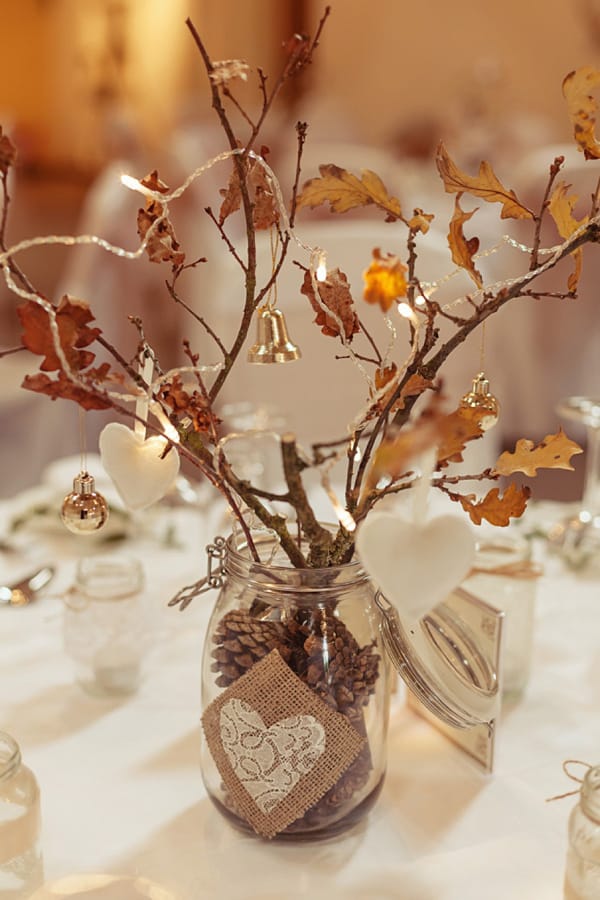 #24

Cute Bunny Bottom Easter Table Decoration or Gift Idea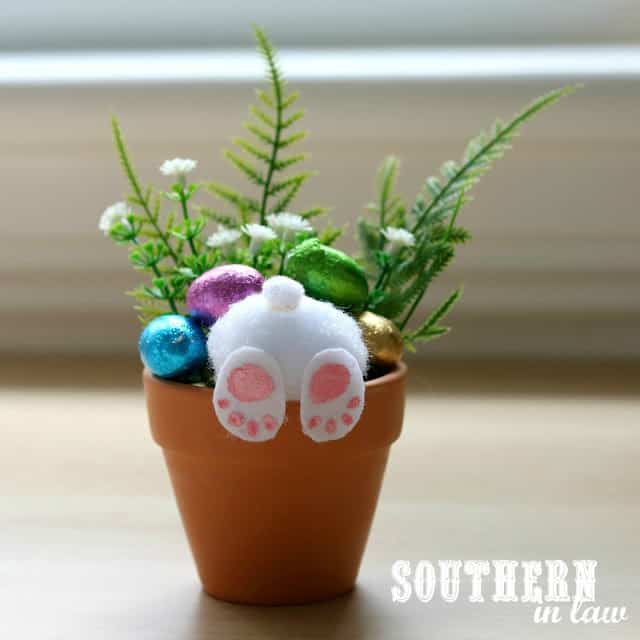 #25

Beautiful White Pumpkin Centerpiece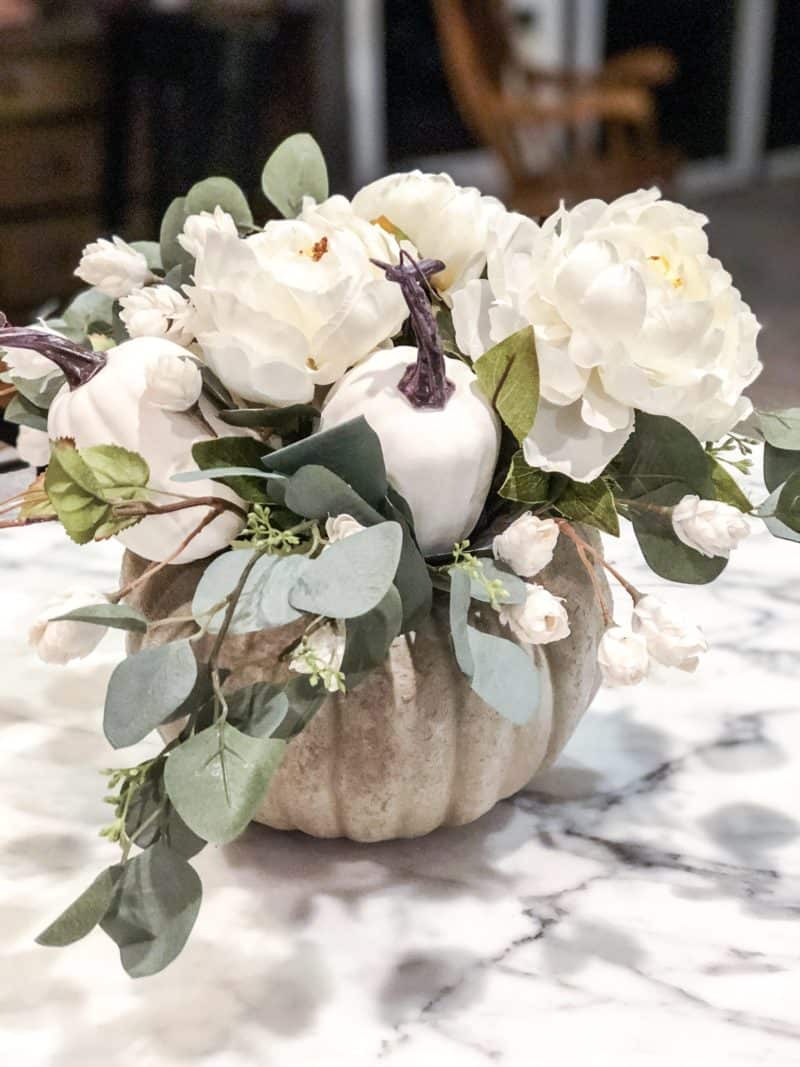 #26

Valentines Heart Table Wreath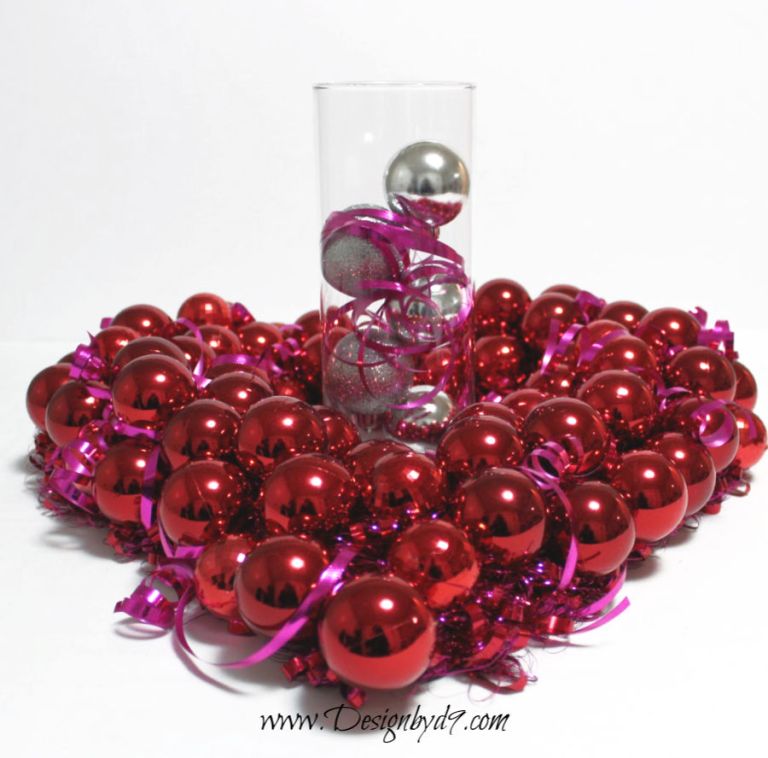 Before You Go...
Setting a stunning table is so easy to do & I hope you use these ideas to gather lots of inspiration.
If you're making a table decoration that uses real flowers, you could use artificial flowers instead so the display will last for a long time.
If you enjoyed this post be sure to come over & follow me on Pinterest by clicking here as that's where I share all the best home decor & craft ideas!