Making your own DIY Christmas Baubles that are stunningly beautiful and unique, doesn't have to be complicated…
You simply need to find a good handmade bauble design you love and recreate it!
Easier said than done though, right?
Well, no actually…
As you've been telling me how much you love to get creative and make your own Christmas decorations, I've been on a hunt for the perfect DIY Christmas baubles that you and your family will absolutely adore!
And I've listed them all down below…
DIY Christmas baubles

(Save money, create memories)
But wait… Why bother making your own DIY Christmas baubles when you can just pop to the store and buy some?
Well firstly…
Making your own Christmas ornaments is the perfect festive activity that the whole family will enjoy!
And secondly…
One of the best things about making your own Christmas tree baubles (aside from the money you'll save at store of course) is being able to proudly display them on your tree year after year while remembering the fun you had making them!
So without further ado, here's your DIY Christmas baubles rundown…
P.S. Be sure to save these unique DIY Christmas baubles to your Pinterest by clicking here or on the image below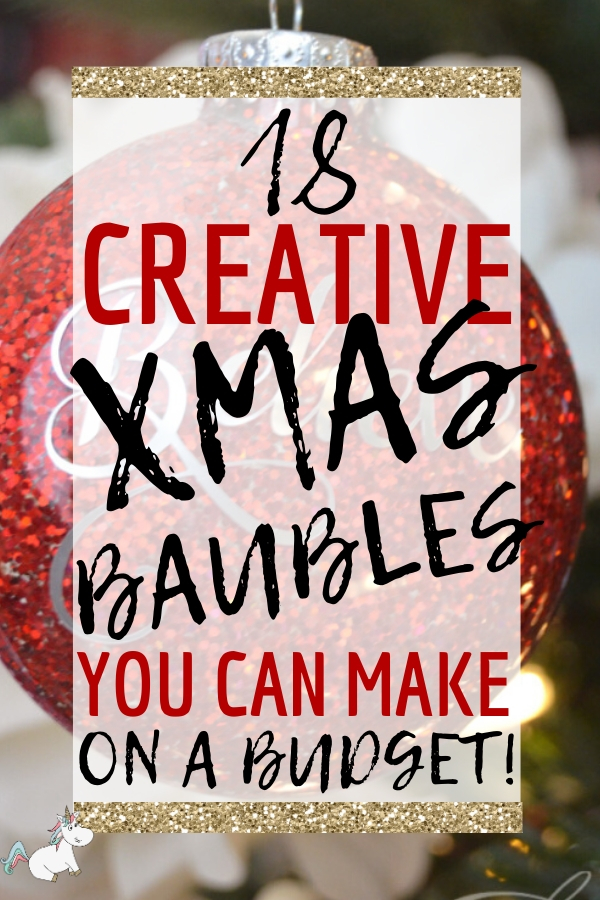 This post may contain affiliate links. See my full disclosure here for more info.
18 Creative DIY Christmas Baubles

(That Your Whole Family Will Adore)
#1

Homemade Unicorn Bauble
The unicorn lover in your home will simply love making and hanging these cute unicorn baubles… The perfect baubles to bring a smile to everyone's face this year.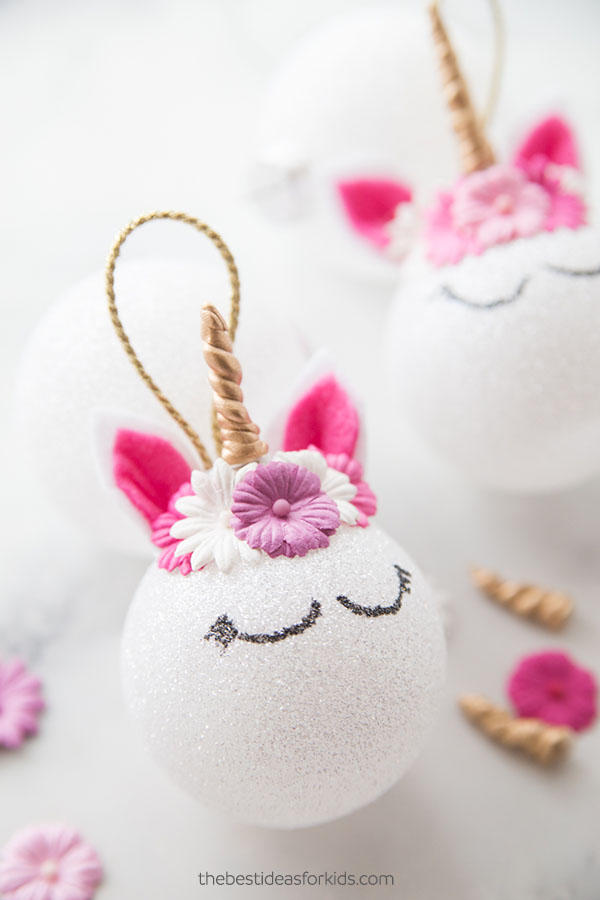 #2

3-D Painted Woodland Ornaments
These woodland animal baubles are the cutest little friends to invite over for Christmas and are super fun to create too!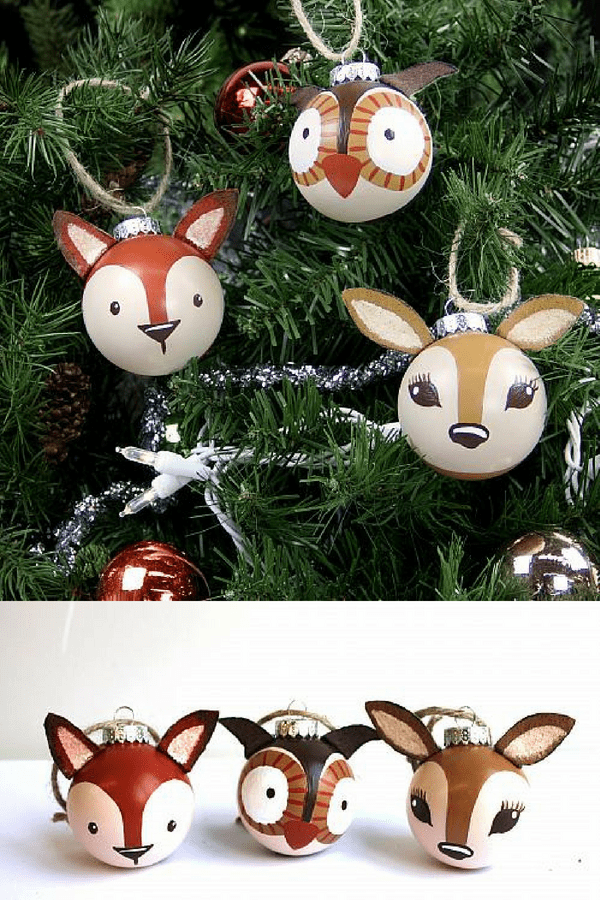 #3

Confetti baubles
The quickest and simplest DIY ornament on this list has to be this sparkly confetti bauble.
Within 2 minutes you can have your very own attractive little piece of Christmas adorning your Christmas tree!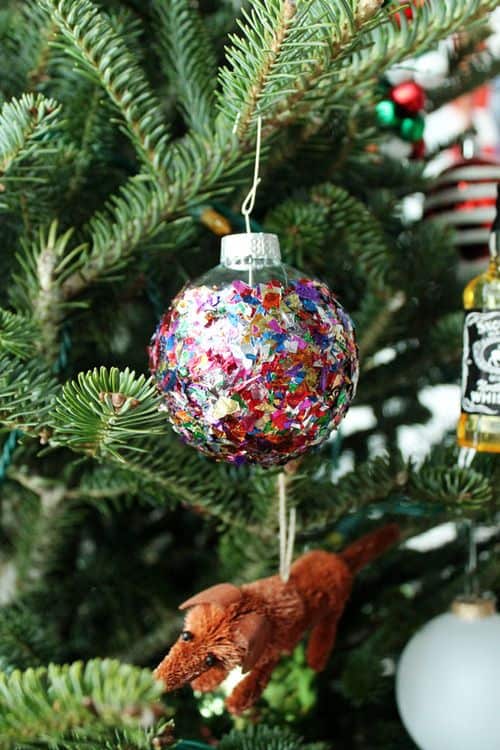 #4

Cupcake bauble
Who can resist this sweet-looking decoration that's you can create with things you likely already have in supply.
It's always a bonus when you don't have to leave the house!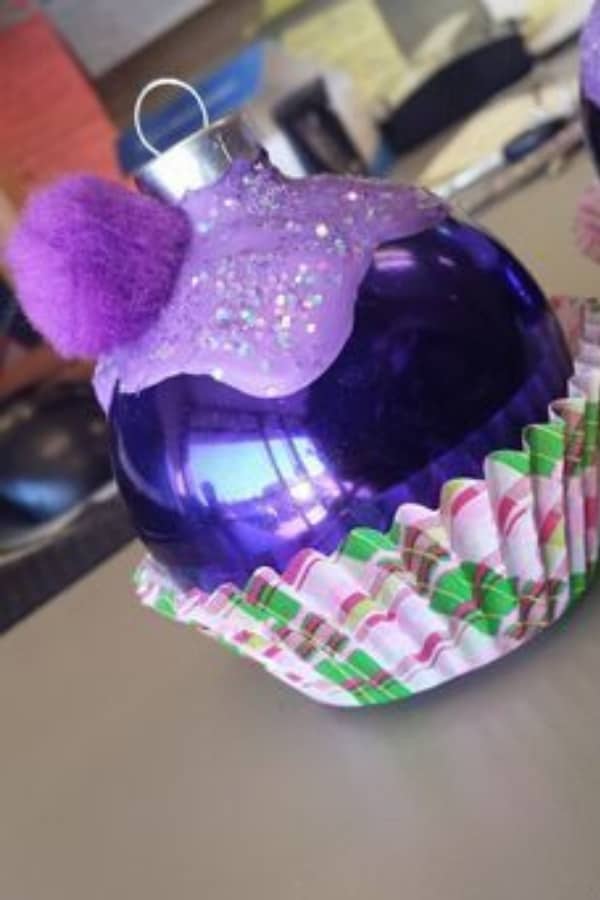 #5

DIY Indigo Marbled Ornaments
This contemporary bauble design can be made in any color you choose… perfect for those who want a bauble that matches their decor perfectly.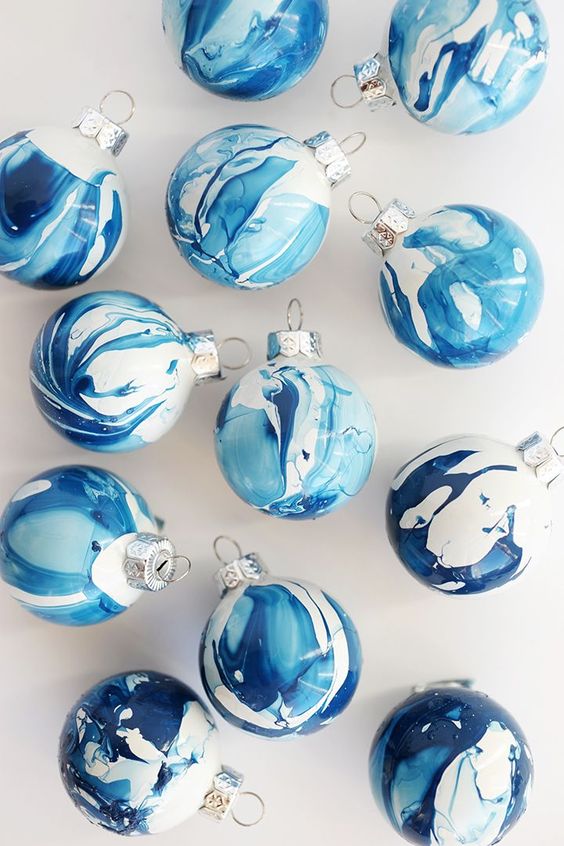 #6

DIY Iridescent Gold Splatter Painted Ornaments
Glam up your tree this year with these stunning DIY painted ornaments in all the candy colors you can dream of… swoon!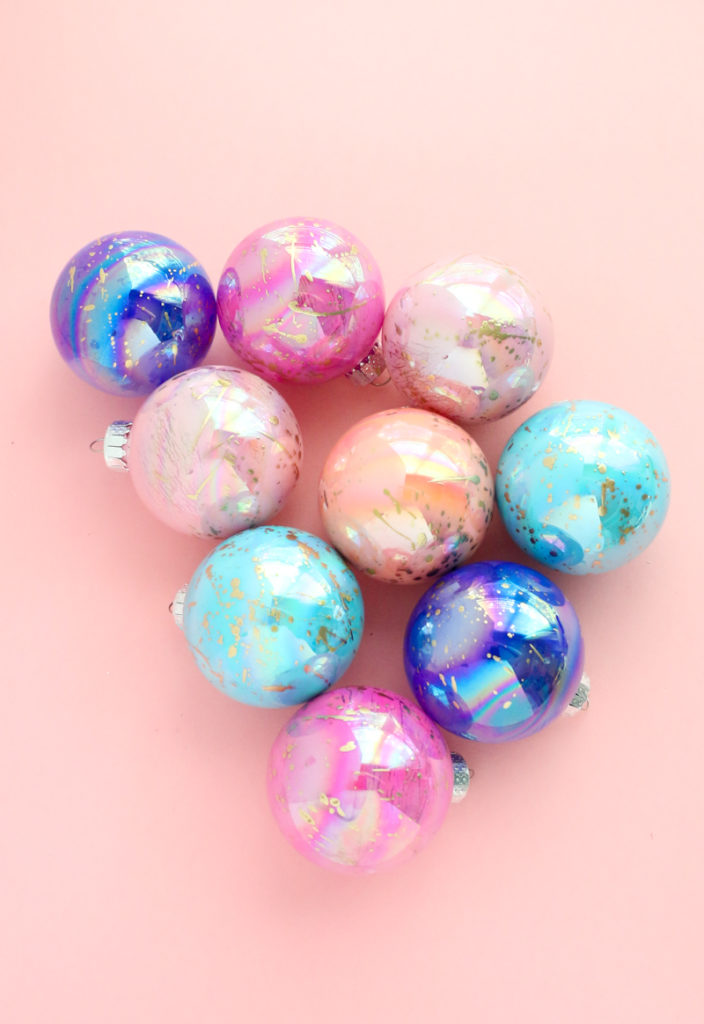 #7

Glitter Unicorn Horn Christmas Baubles
Give your Christmas tree the magic touch with these sparkly unicorn baubles that are totally irresistible… a real favorite among crafters this year!
#8

Hot cocoa mix baubles
These hot chocolate mix baubles are the perfect DIY bauble and handmade Christmas gift all in one… win!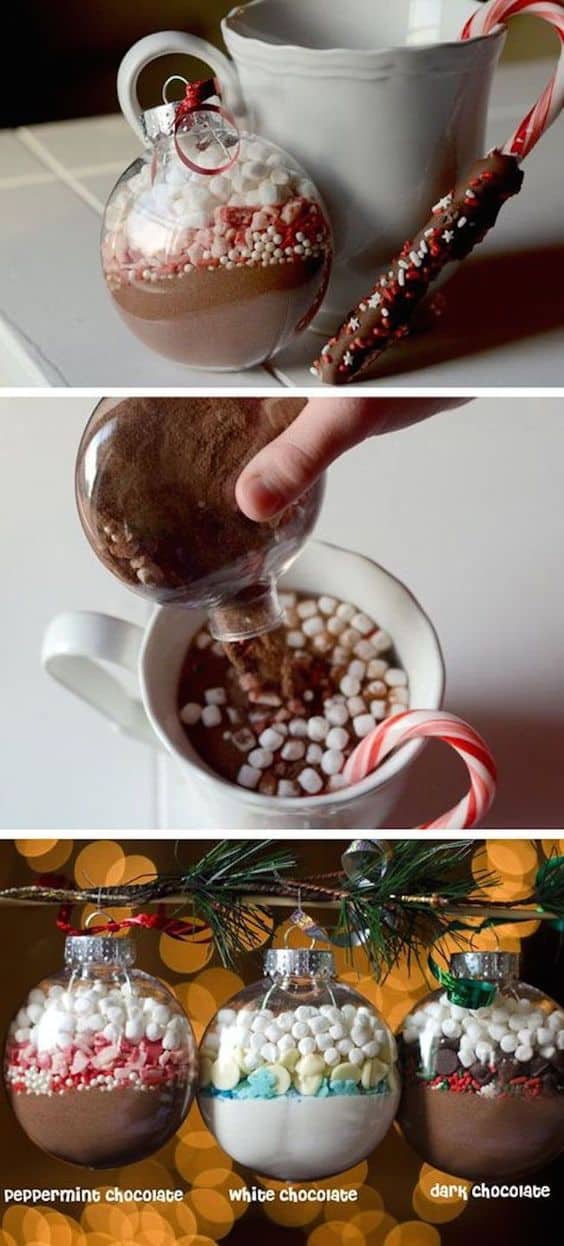 #9

Christmas create your own design bauble
Let your imagination run wild with this create your own idea.
The best part about this is you can create stunning looks from so many different easily accessible materials.
#10

Melted Crayon Bauble
This easy DIY bauble has to be the most satisfying entry on the list, right?
The kids will thoroughly enjoy watching the crayon flakes melt inside the glass!

#11

Petite Gumball Machine Ornaments
If you have a sweet tooth then you will love creating, hanging (and eating) this delicious looking Christmas ornament!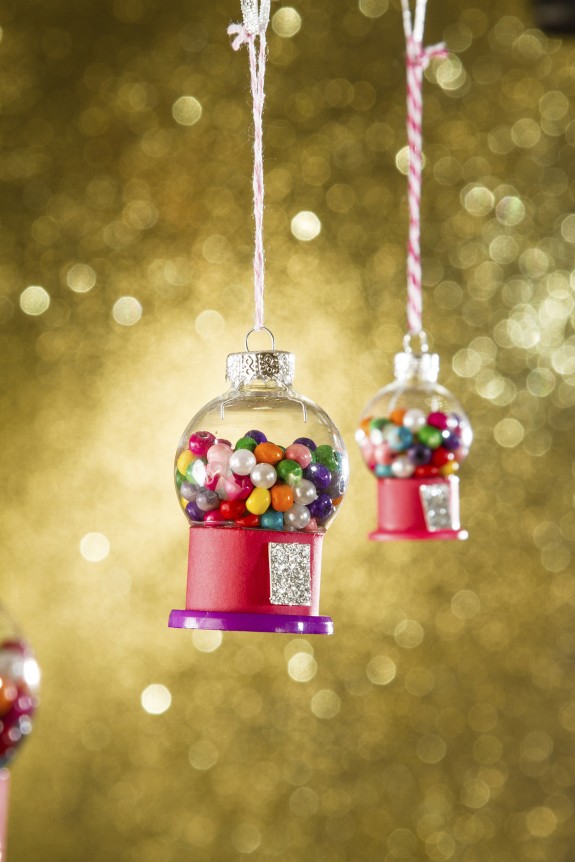 #12

Salt Dough Ornaments
O.K so not technically a bauble… but this salt-dough bauble shape is so simple to make and the photos inside give this Christmas ornament a sentimental touch that's perfect for the Holidays.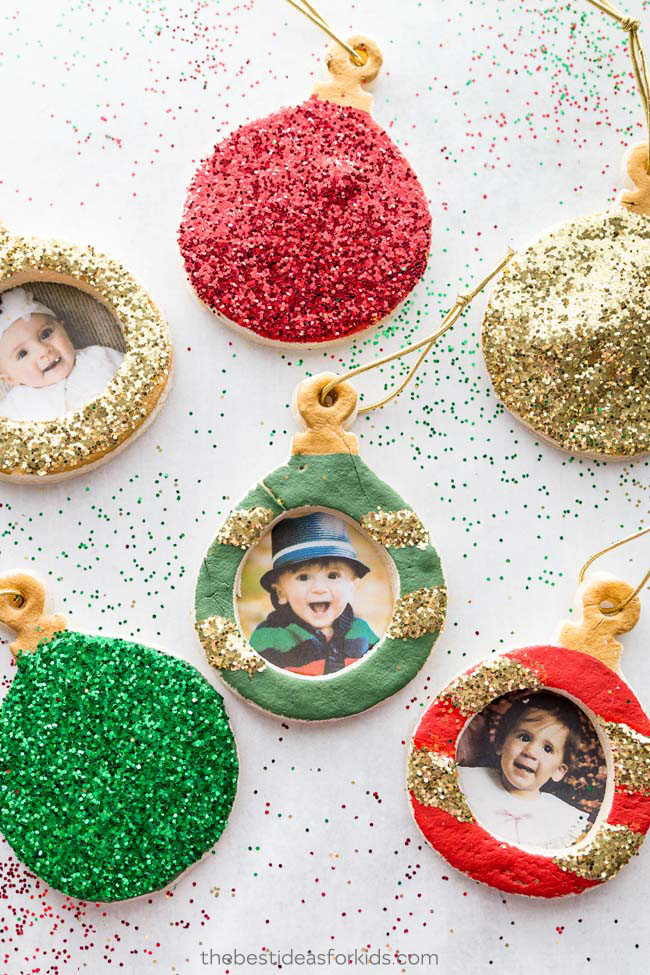 #13

Penguin Baubles
The kids (and you) will adore making these festive penguin baubles…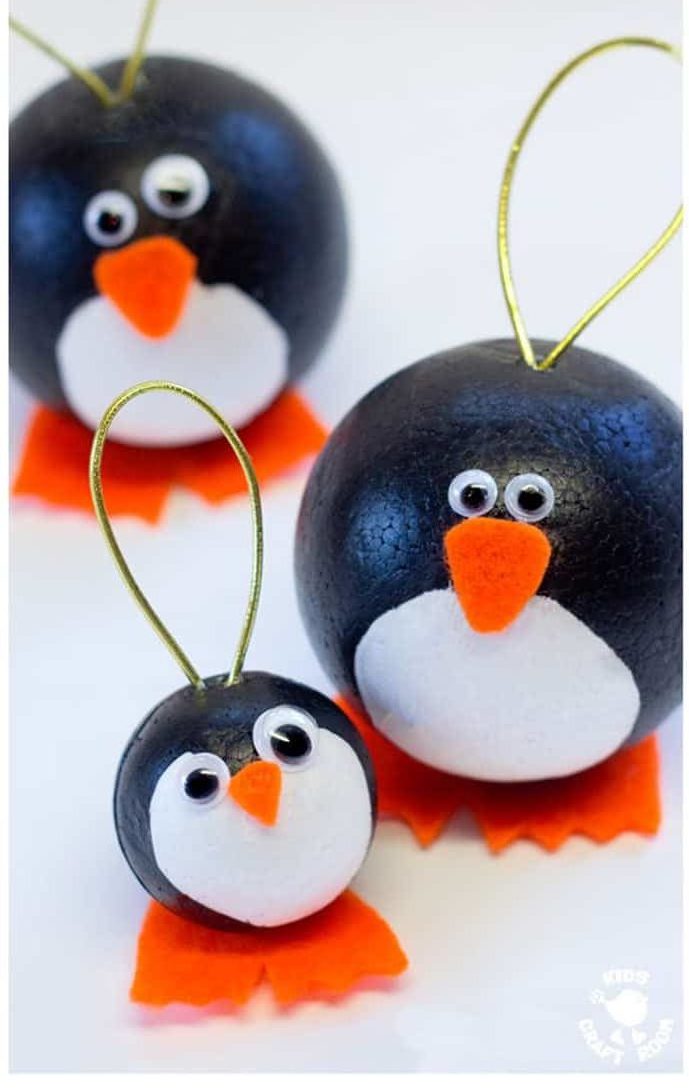 #14

DIY Glitter Baubles
This glitter-filled bauble will give your tree a stunning sparkle this year…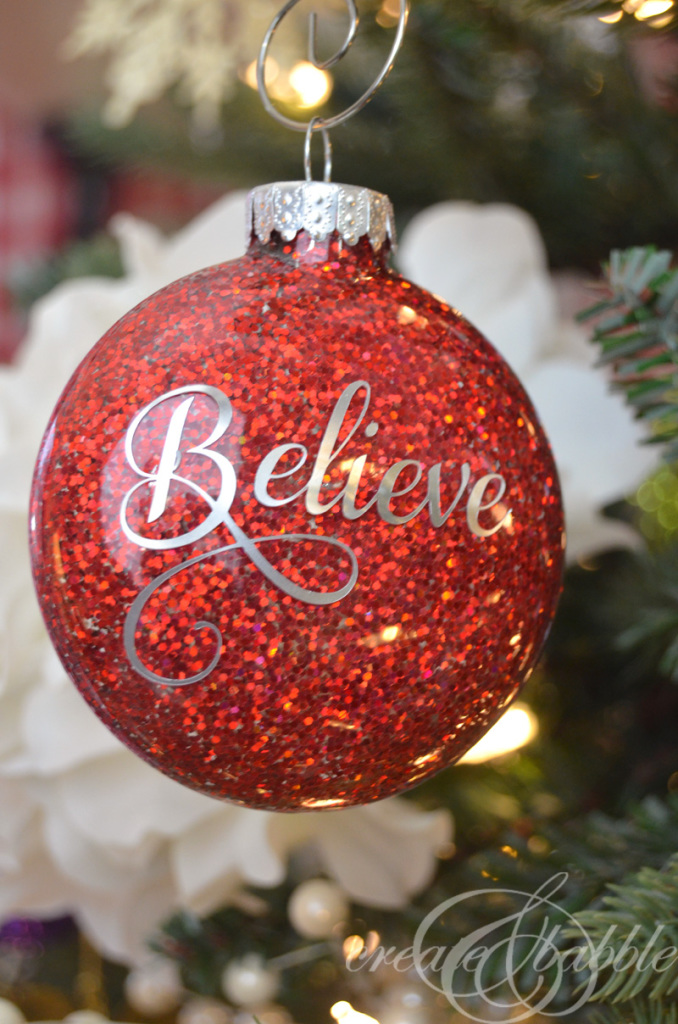 #15

Easy Pearl Ornaments
These beautiful pearl Christmas tree ornaments are not only fun and easy to make… but they're also perfect to give as gifts this year too!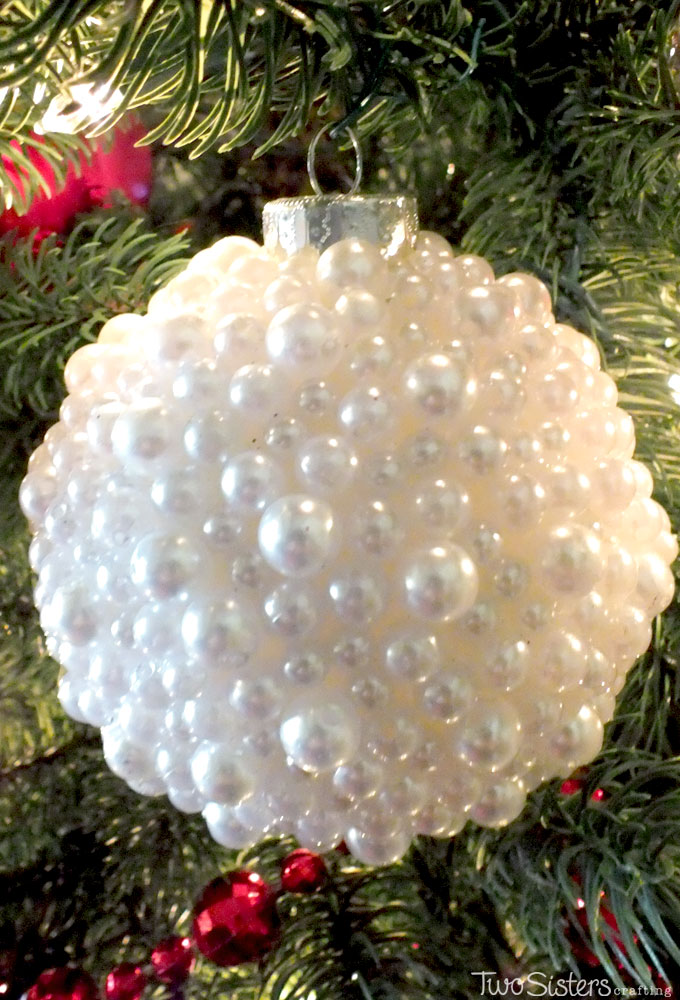 #16

Paper Punch Snowflake Ornaments
This cute and simple snowflake holiday decoration is a breeze to make and won't cost the earth either…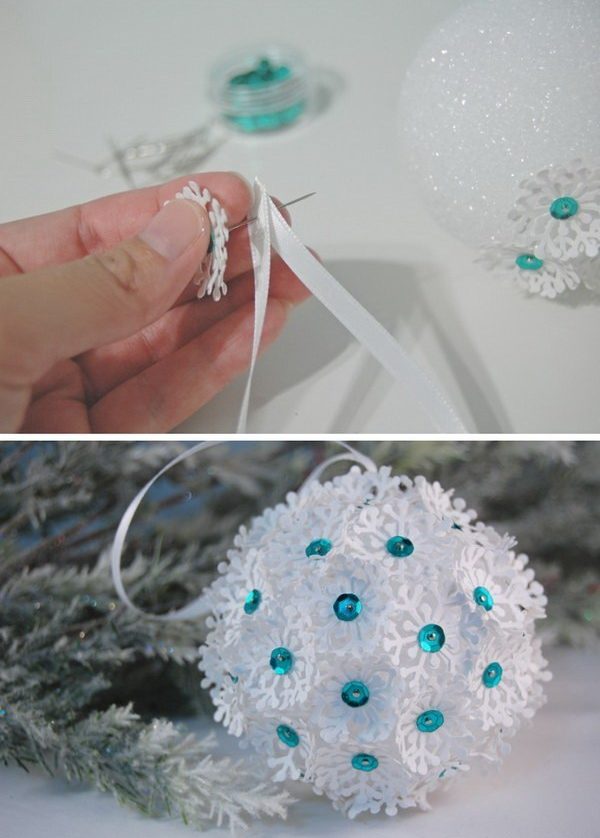 #17

DIY Snowman Ornament
Who would have guessed that this insanely adorable DIY snowman uses a sock for his hat…

#18

Small DIY snow globes
These cute penguin snowglobes are definitely going to be a hit with both kids and adults alike this year…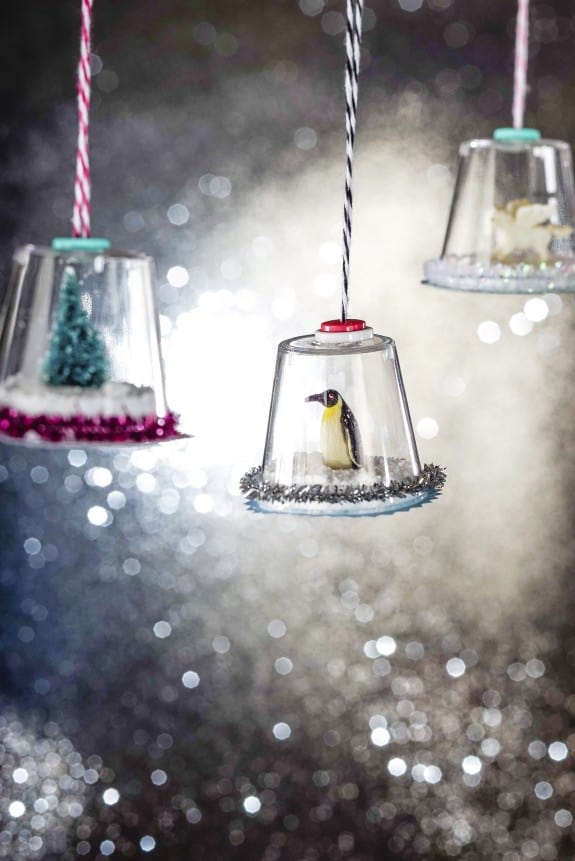 Before You Go...
So which DIY Christmas bauble in this list was your favorite?
Let me know by clicking here to pin this post and comment to let me know…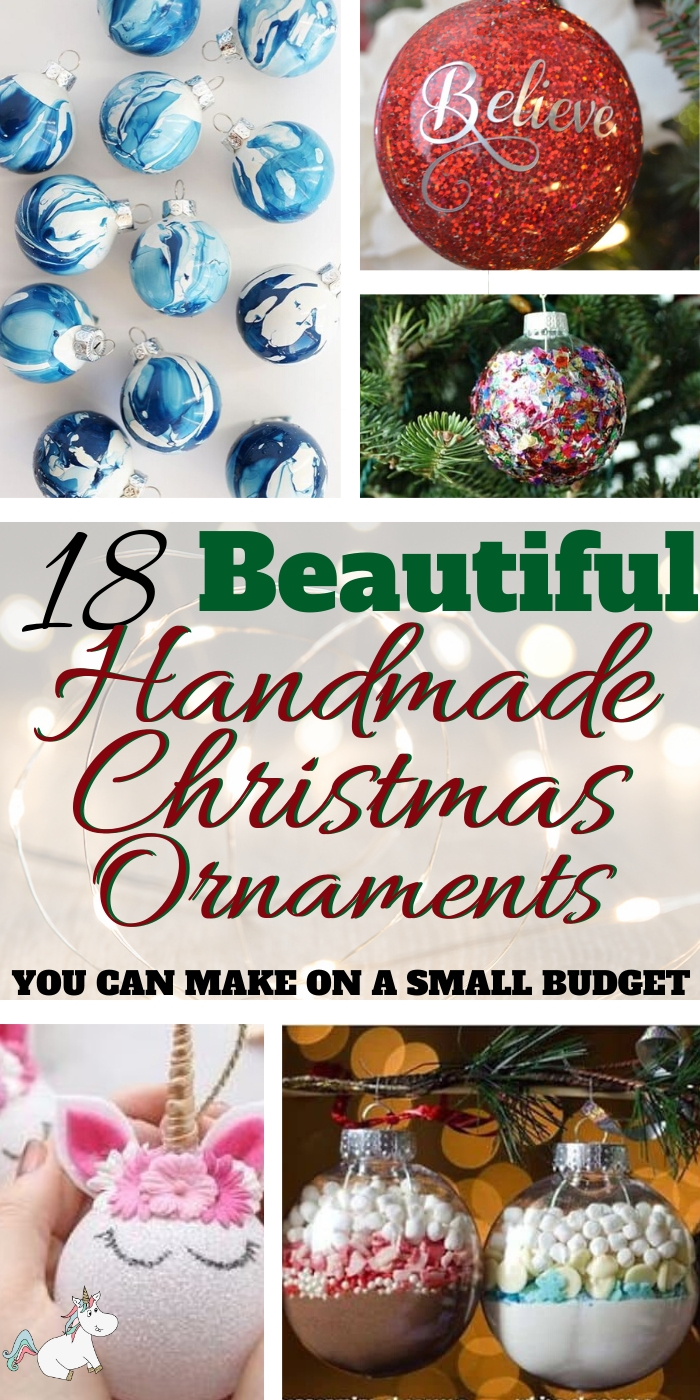 Merry Christmas!!