If you're looking to add a little bit of farmhouse style to you're home or looking for that perfect gift for someone who loves a bit of rustic, then you're in the right place 🙂
Many of you lovelies that visit my site LOVE farmhouse style decor & who can blame you? I myself love rustic farmhouse style too… natural colors & materials make for a warm & cozy feel that you just can't help but feel relaxed in.
Getting a farmhouse look in your pad isn't overly difficult, but it can be expensive if you don't know where to look or if you aren't a natural fixer-upper who can add effortless rustic charm to a piece of modern furniture.
That's why I've been on a little hunt and sourced out the best of the best farmhouse home accessories that any rustic style lover will absolutely adore… the best part is they're all less than $20 each!
pssst… in fact many are less than $10… cha-ching!
Haven't got time to read this now? Click here to Pin it for later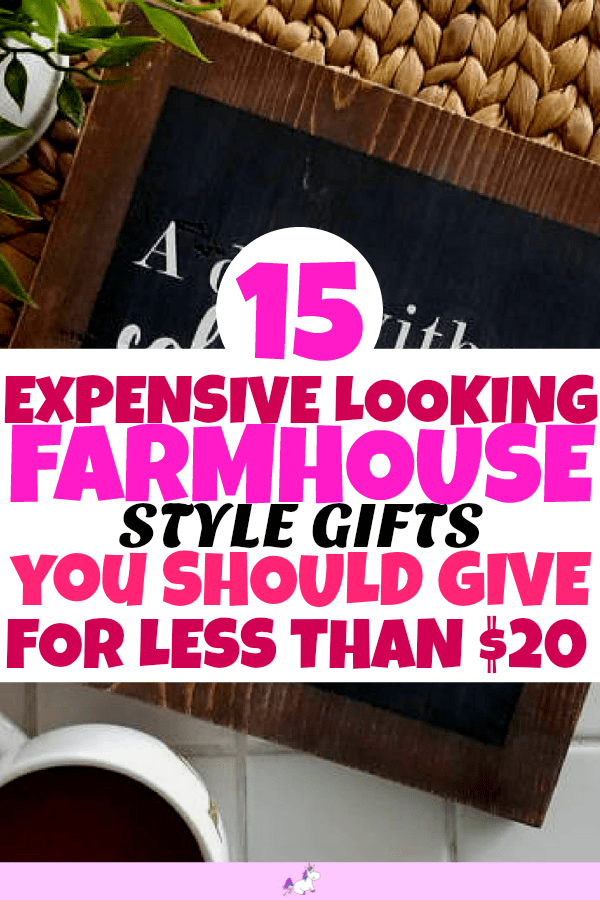 This post may contain affiliate links. See my full disclosure here for more info.
Not only are they gorgeous, they're all handmade too & look way more expensive than they really are!
In fact, these products just go to show that you don't need to break the bank or break out a sweat DIY'ing to achieve a cozy farmhouse look in your home.
So whether you're looking to treat yourself (you deserve it) or maybe looking for the perfect housewarming gift for a special someone but have no idea where to start… you will absolutely nail it with any of these stunning farmhouse products that I have curated for you below.
Enjoy…
15 Perfect Farmhouse Style Gifts For Less Than $20
1. Farmhouse Style Stackable Jute Baskets
These little baskets are so adorable and would look fabulous in your home if you want a rustic look.
I have a set myself and the quality is second to none! They truly look fab!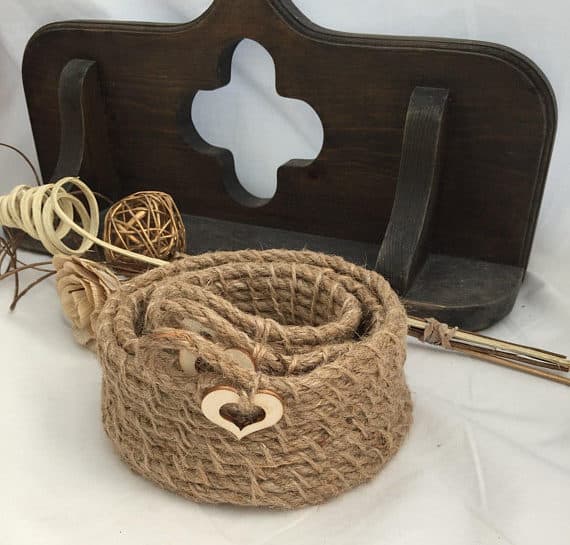 2. First I Drink Coffee Rustic Sign
I love this sign so much! I think we can all agree that coffee does indeed come first!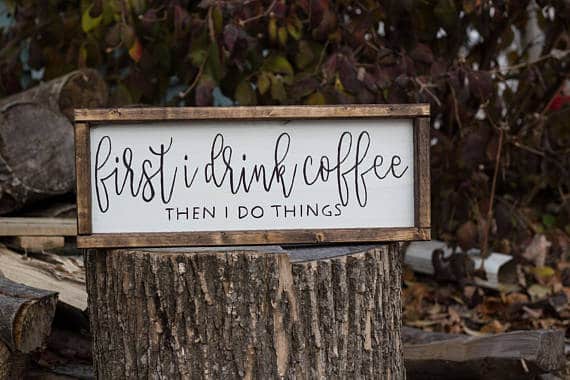 3. Watercolor Tea Towel
This handmade cotton tea towel is so gorgeous! There are so many designs you can choose from so you can get a great match for your farmhouse style kitchen…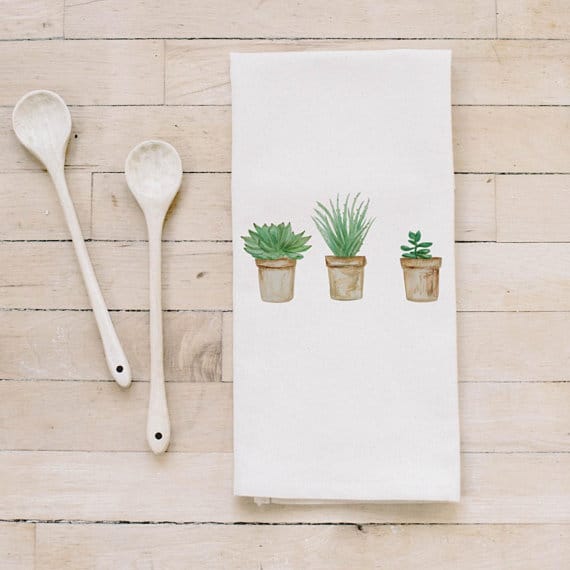 4. Summer Wreath
First impressions are everything so why not hang this stunning wreath on your front door to welcome your guests to your farmhouse style home.
This lady will also customize your wreath for you so you can get one that really brings a smile to your face everytime you come home.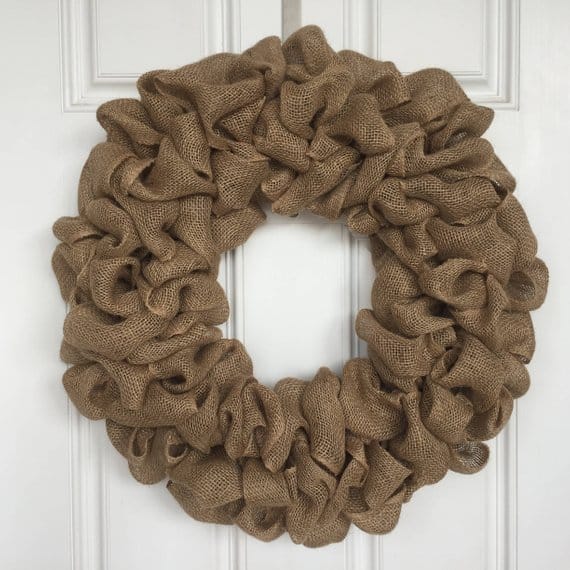 5. Daffodil Wrapped Bottle
This stunning bottle will practically bring a ray of sunshine into your home. You could stand it on a window ledge to catch the sun or even have it as a farmhouse style centerpiece on your table.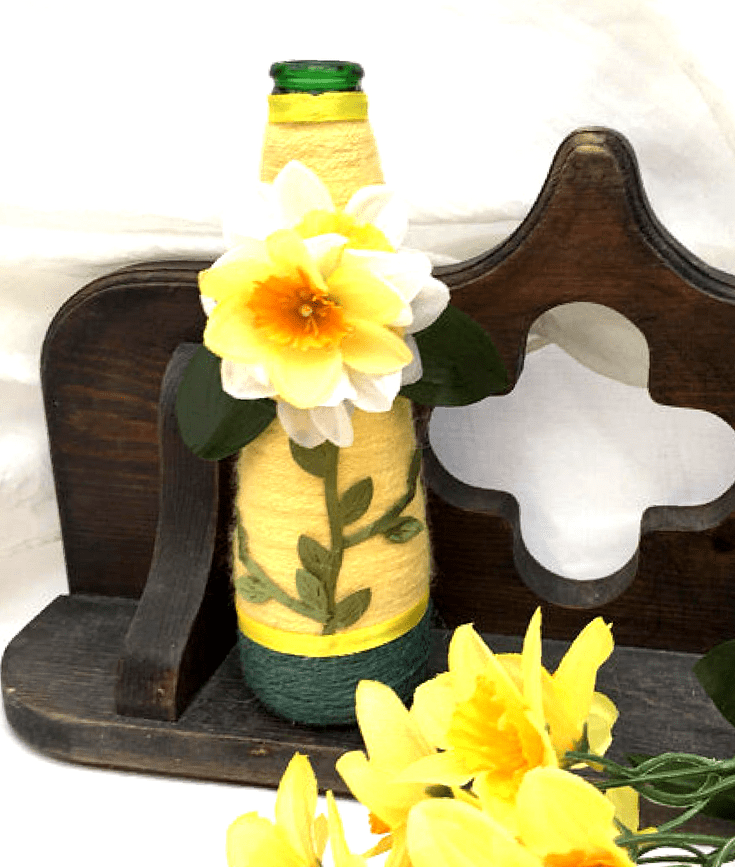 6. A Day Without Coffee Rustic Sign
This rustic sign would look fab up on the kitchen wall in any farmhouse style kitchen or even as a wonderful coffee bar accessory!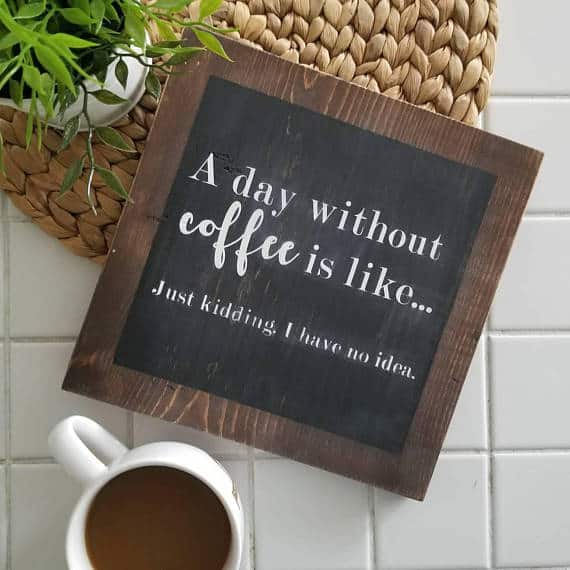 7. Farmhouse Pillows
Farmhouse style decor is all about the homely & comfy touches… it's a place where you can't help but relax, so these pillows would be a hit with any farmhouse style fan who likes their home comforts!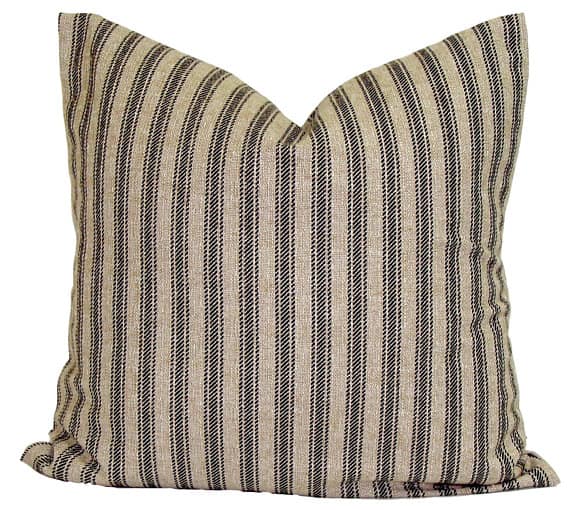 8. Small Rustic Bathroom Mason Jar Set
This little mason jar bathroom set is both stunning & practical. Add these to your bathroom to give it real farmhouse charm & get all those bathroom essentials organized at the same time!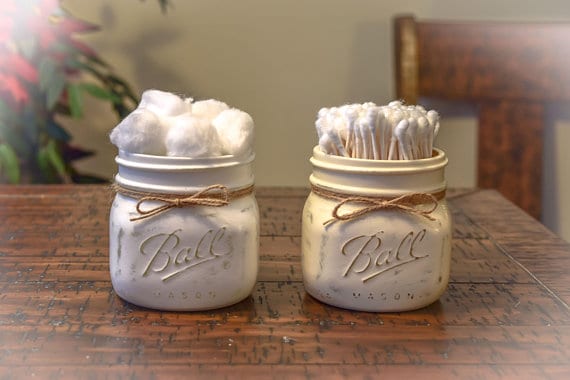 8. Large Rustic Bathroom Mason Jar Set
This larger set of mason jars are perfect for storing your toothbrushes & hand soap. These are available for you in any color of your choosing too so you can really make them work for your farmhouse style bathroom.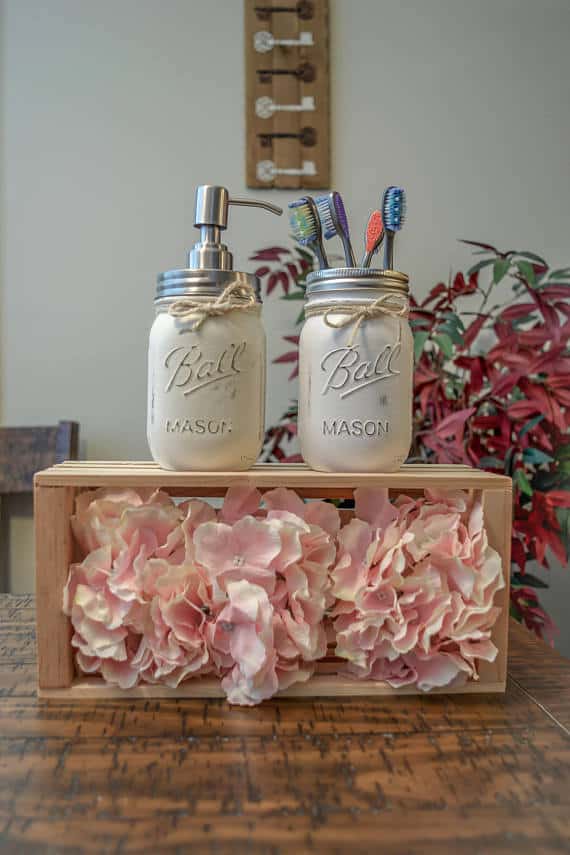 10. Farmhouse Metal Sign
These super cute metal animal signs are a farmhouse decor lovers dream come true. These would look awesome in the kitchen or dining room but with 20 color options to choose from you could get them in theme with any room of your house.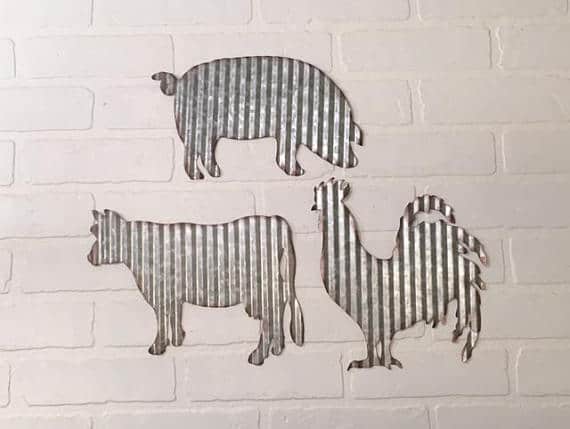 11. Thought Block
This little thought block is just oozing rustic charm! You could stand this in any room of the house to give the room a real welcoming & homely feel.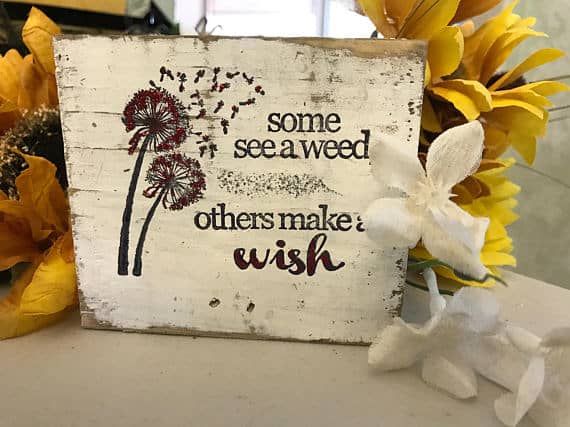 12. Home Is Where You Poop Most Comfortably Sign
This little rustic sign would look perfect hanging on any wall of a farmhouse style home. This sign would be a perfect housewarming gift!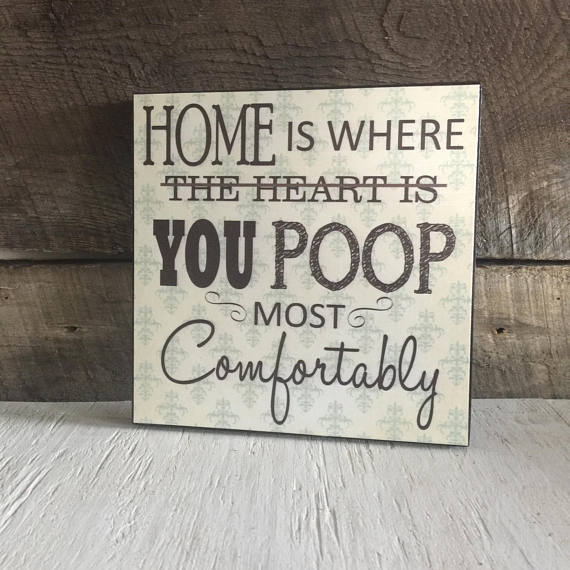 13. Jute Wrapped Bottle
This little rustic bottle is full of rustic charm and with an added bit of bling too! This bottle could be used as a gorgeous centerpiece to hold flowers or just to look pretty on your shelf.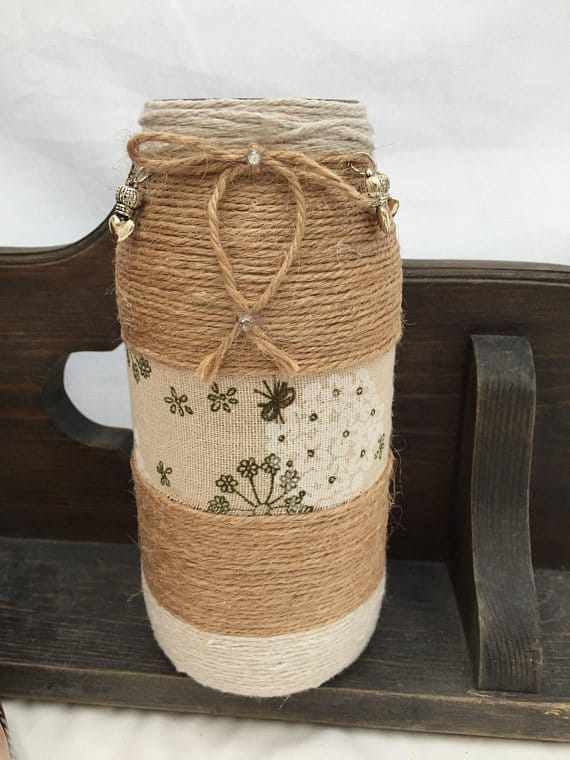 14. Country Kitchen Style Mason Jar
These gorgeous little jars can be used to hold coffee, tea, sugar, flour & whatever else you want to store in them!
They come with the most gorgeous handmade labels that the shop will personalize for you too so you can get exactly what you're looking for!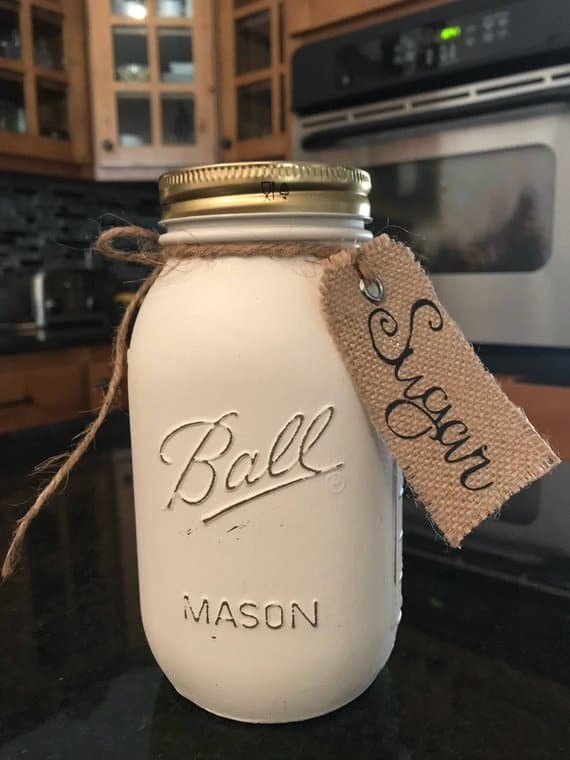 15. Rustic Basket
No farmhouse style home is complete without gorgeous rustic storage baskets… am I right? This basket is gorgeous and would bring an authenticity to your farmhouse style home.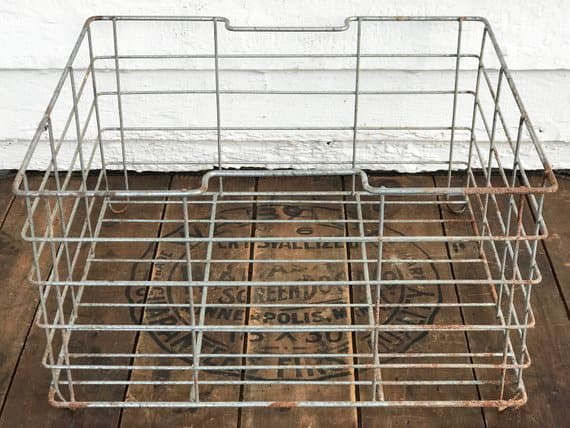 Before You Go...
Thanks for coming by and looking at these fab farmhouse style gifts. I really hope you have found the perfect gift for yourself or for that person you know who LOVES a bit of rustic style (we all know someone).
Sources