Gifts that keep giving are the solution when you want to give your loved ones the perfect thoughtful gift!
So often, we throw more and more money into buying gifts with the notion that the more we spend, the better the gift… but this is the wrong mentality!
You end up with two things… a pile of expensive gifts that aren't appreciated for more than a day & a burning hole in your purse that can last for months!
We've all been there, buying over-priced thoughtless gifts in a panic or wasting money on those 'that will just have to do' type of gifts for the person who already has everything!
Thoughtful Gifts Keep on Giving
But spending more money isn't ever the answer when trying to give the perfect gift… the answer is to put a little more thought into the gifts that you buy & give gifts that keep on giving for the whole year & beyond!
I've got a little confession…. for as many years as I can I remember, I've hated shopping for gifts!
Not because I'm a Scrooge & don't like spending money on others… because let's face it, we ladies never need an excuse to want to spoil & splurge on our loved ones right?
Exactly…
Nope, the reason I hated shopping for gifts was that it never went as planned… ever!
Organize Your Gift Shopping
Every year my intention was to treat my family & friends to thoughtful gifts that made them feel special… but every year I struggled to find the 'perfect' gift and ended up just throwing money at useless gifts that I knew they didn't really need.
This year, I'm putting a stop to this madness by getting organized, making handmade gifts & making a promise to ONLY buy gifts that keep on giving!
Whether that be month after month or year after year…
I'm done wasting money for sure, but I'll never be done with wanting to spoil my friends & family & making them feel special!
With this in mind, I've been doing some research & have come up with the ultimate list of gifts that keep on giving!
Top gifts that keep on giving for 2019
This post may contain affiliate links. See my full disclosure here for more info.
There is something for everyone in this gift list & something for every budget too!
So, why not get savvy with me this year & only give gifts that will be appreciated & useful!
This way, you'll save money on gifts & your loved ones will know just how much you appreciate them over & over (& over & over) again!
#1 Coffee Machine
Great Gift Idea For: Mom, Dad, Friends, Girlfriend, Boyfriend
Three years ago I was treated to a coffee machine and I absolutely love it! Not only do I use it every day but it makes every coffee feel like a treat! This would make a great gift for a friend who spends a ton of money in coffee shops too! Pair it with a travel coffee mug like this one here & you've got a gift they'll thank you for every morning… & you'll be saving them a load of money too for years to come!
Click Here to look at offee machines on Amazon
#2 Prime Books For Kids
Great Gift Idea For: Kids of all ages
This is an absolutely fantastic gift that will keep on giving all year long… Simply select the plan that suits you & your lucky child will have deliveries of books sent directly to them throughout the year & addressed to them too! Click here to go Amazon & watch the seriously cute video that will show you just how special this gift is!
Click Here to find out more on Amazon
#3 Slow Cooker
Great Gift Idea For: Busy Mums & Dads, Adult Kids who have flown the nest, Friends who can't cook!
About 10 years ago my dad bought me an Ainsley Harriett slow cooker (My dad reads my blog so… Hi Dad!!) and I still use it to this very day! I love that it saves me both time & money. The meals you can create in a slow cooker taste incredible & require minimal cooking skills & effort! I use mine for pulled pork, stews & chicken broth but these days you can literally make anything in a slow cooker! A slow cooker will also make the perfect gift for someone who just doesn't like cooking & save them money all year round on take-outs! You can also buy a slow cooker cookbook… I recommend this one, to complete the gift!
Click Here to look at Slow Cookers on Amazon
#4 Hair Dryer
Great Gift Idea For: Mums, Daughters, Friends
A hairdryer is one of those things that most girls can't live without! I use my hairdryer every day, it saves me time which as a busy mom of 3, is always a bonus!
Click Here to look at hairdryers on Amazon
#5 Audible Subscription
Great Gift Idea For: Busy Moms & Dads, Grandparents, Book Worms
As a busy mom, I rarely get time to sit down and read so I've solved this dilemma by listening to audiobooks while I'm driving or while I'm cooking dinner! Audible offers the world's largest selection of digital audiobooks that your lucky recipient can listen to anytime and anywhere… this is such a life-saver for people who are always on the go! When you sign up for Audible you'll also get your first 30 days free & two free audiobooks that your loved one can get stuck into straight away!
Click here to find out more about Audible on Amazon
#6 Gift of Prime
Great gift idea for: Moms, Dads, Adult Children, Friends, Grandmas & Grandads! (yep… everyone)
As you can tell, I am a huge fan of Amazon & have been a happy Prime member for a few years now! I recommend the service to anyone who will listen because it really does save you money & what you get in return is unbelievable! I don't have to pay for expensive movie packages because my kids already have too many movies & shows to choose from with Prime & as I love to shop with Amazon, I'm always thankful I have Prime delivery service at my fingertips! This really is a useful gift idea that someone would appreciate over & over again!
Click here to find out all the benefits of giving the gift of Prime
#7 Herb Garden
Great Gift Idea For: Mom, Dad, Anyone who loves to cook!
Herbs are one of those items that you never have available when you need them… Your friends will be thanking you over & over again for this herb garden that will ensure they're never caught short when cooking up a storm! It's a great idea that will look attractive in the kitchen, be highly useful & give your friends a good excuse to invite you round for dinner too! Win!
Click here to see herb gardens on Amazon
#8 Toolkit
Great Gift Idea For: Adult kids who have left home, Friends, New homeowners

A toolkit is essential for every household, yet it's one of those things that many people don't have! I spent years without a toolkit & now I have one, it's something I wouldn't be able to live without! Help make your friends & families lives a bit easier this year by gifting them a household toolkit!
Click here to check out toolkits on Amazon
#9 Piggy Bank
Great Gift Idea For: Kids, Shopaholics
A piggy bank is a great gift idea that keeps on giving as it encourages the owner to save their money! This is an especially good gift idea for children who are old enough to earn pocket money… they'll love watching their money grow as they save up for something special!
Click here to check out piggy banks on Amazon
#10 FabFitFun Subscription Box
Great Gift Idea For: Women who love to be pampered! (that's all of us!)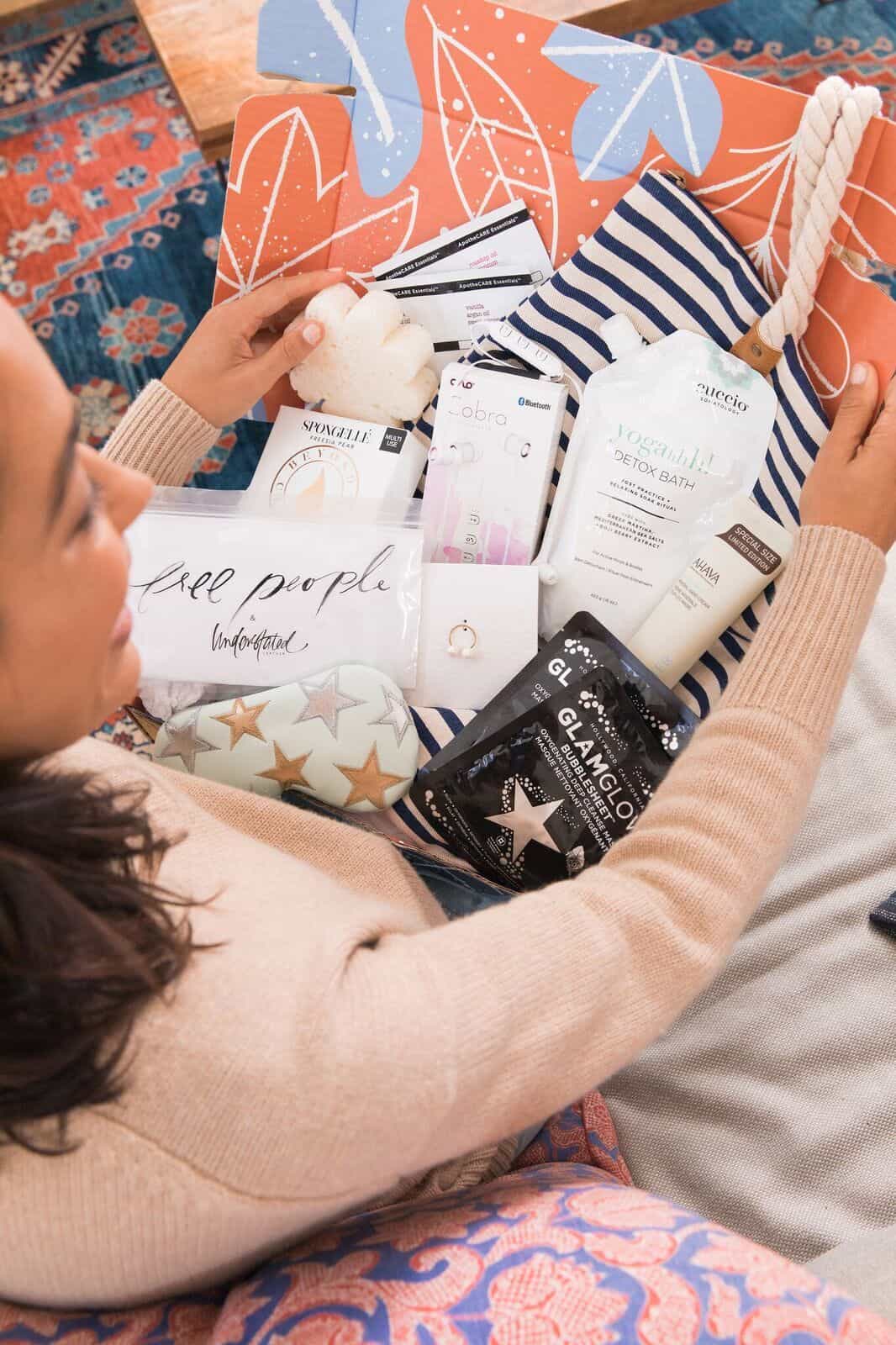 FabFitFun is a subscription box that offers full-­sized beauty, fashion, fitness, tech, and lifestyle products. The box is seasonal, so it comes out four times per year and retails for $49.99 each season, with contents that are valued at $200! There really isn't anything better than receiving all the season's essentials to your door without having to lift a finger!
Click here to get your FabFitFun box & use code SANTABABY to get $10 off!
#11 Crochet Course
Great Gift Idea For: Kids & beginners who love getting creative & making things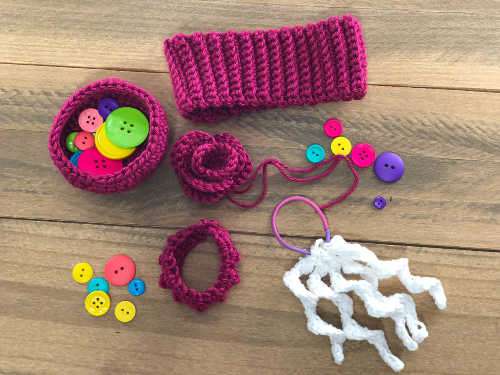 An online craft course is a great gift idea for a child or beginner who wants to learn a new skill… This crochet course will keep your child busy for hours while teaching them the basics of crochet… they'll learn how to work with a hook & yarn & create 5 cute little projects they can be proud of! Once they've completed the course they'll be able to use their new found skills to make even more wonderful projects!
Click here to find out more & get a special Christmas discount of $30 off this course
#12 Boho Girl Subscription Box
Great Gift For: Women who love home decor & boho style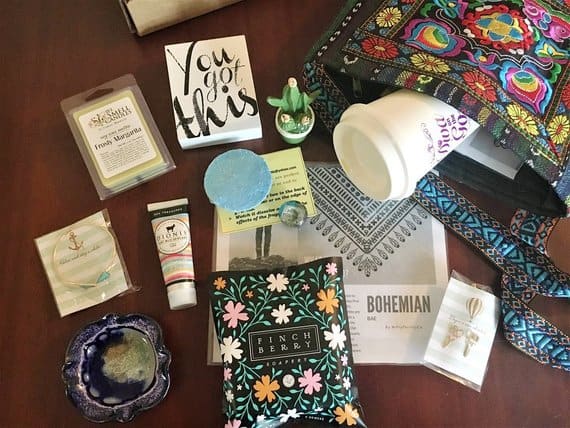 This beautiful BohemianBae PRO subscription box is for girls who love boho style! Each box contains 6-8 hand-picked handmade products by real FestivalGoers and Boho Lovers in a stylish Boho bag! With a $135 average total bag value, this really is an unmissable treat! Bags may include anything from Jewelry, Accessories, Scarves, Home Decor, Clothing, Kimonos, Tea/Snacks, Perfume/Aromatherapy Mists, Candles, Incense & so much More!
Click here to take a closer look at this stunning subscription box on Etsy!
Before You Go...
There is something for everyone in this list of 12 gifts that keep on giving!
Whether you're buying for mom, dad, aunts, uncles, friends or kids… this list proves that you don't have to spend money on over-priced gifts to make someone feel special.
To really let someone know how much you appreciate them, give them a gift that keeps on giving! They'll be thanking you for the whole year to come!
P.S. If you loved these ideas be sure to Click here to save them to your Pinterest so you can come back to them easily!