Looking for some of the best craft ideas for Halloween? We've got you covered! This Halloween slime recipe is easy and cheap to make (and will keep your kids busy for hours)!
We're excited to share this easy Halloween slime recipe with you as after trying many… we've finally got the perfect Halloween slime!
And the best part?
This Halloween slime recipe will give you great, stretchy slime that will stay fresh for months (as long as you store it in an airtight container, of course).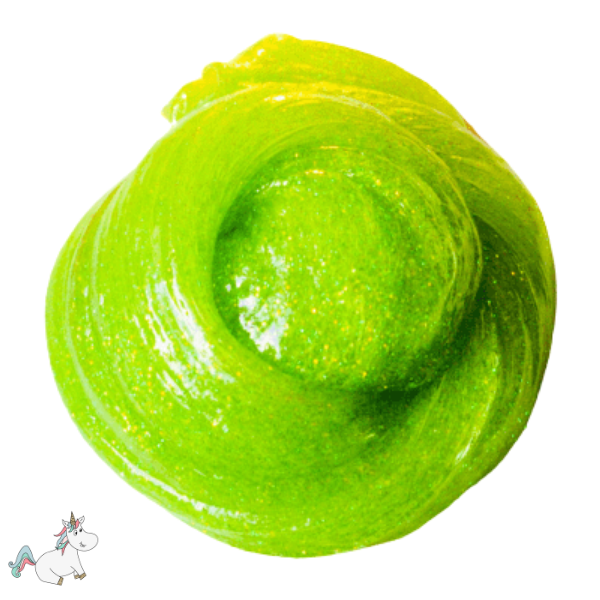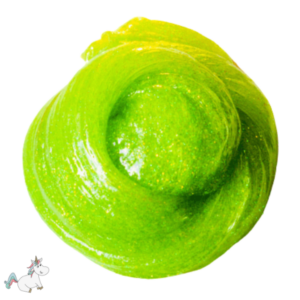 This post may contain affiliate links. See my full disclosure here for more info.
We decided to make some cute witch jars to store our slime in as an extra cute Halloween twist… but you can totally skip the jar craft and just make the Halloween slime recipe if you want to!
---
Halloween Slime Recipe Video Tutorial
Before you go any further be sure to watch the Halloween slime recipe video below…
---
How Do You Make Halloween Slime?
Making Halloween slime is really easy and only uses 3 ingredients!
Halloween Slime Ingredients
90ml Elmers Green Glue
3/4 tsp Bicarbonate of Soda (baking soda)
1 tbsp Contact Lens Solution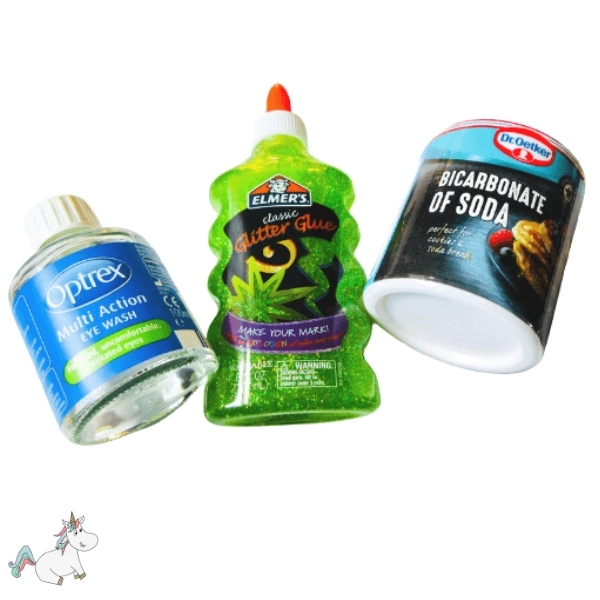 These 3 ingredients might seem simple…
BUT…
They will give you the perfect slime!
Optional Extras For Halloween Slime
This slime recipe is great by itself but you can get even more creative and add some extras to make it even more spooky!
Some great ideas include…
Red food coloring for blood
Bright green food coloring for zombies, witches, and snot
Purple food coloring for witches
Orange food coloring for pumpkins
Black food coloring for spiders
Googly eyes
Mini plastic spiders
How To Store Slime
As with all slime, your Halloween slime should always be stored in an airtight container to prevent it from drying out.
As I said above, this slime recipe will last for months but if you do ever find your slime drying out then simply fix your slime by adding a few drops of hand moisturizer to it.
What If My Slime Goes Wrong?
The best way to avoid slime failure is by sticking as closely as you can to the slime recipe!
However… no matter how careful you are slime can still go wrong!
Usually, it's due to a bad batch/brand of glue… this is why I recommend you use this popular brand of glue for slime making!
But the good news?
The slime recipe below has been tried, tested, and is proven to make perfect slime!
Making Halloween Slime Safely
A few tips to ensure your safe practice when making slime.
Adults should supervise at all times
Making slime is super fun but it involves the use of chemicals… ensure only adults handle the chemicals
Read all the product information labels & follow the safety precautions accordingly
This slime recipe is NOT EDIBLE
Wash hands after handling slime
Now you know everything you need to know about making slime, let's make it…
P.S. Don' forget to click here or on the image below to quickly & easily save this Halloween slime recipe to Pinterest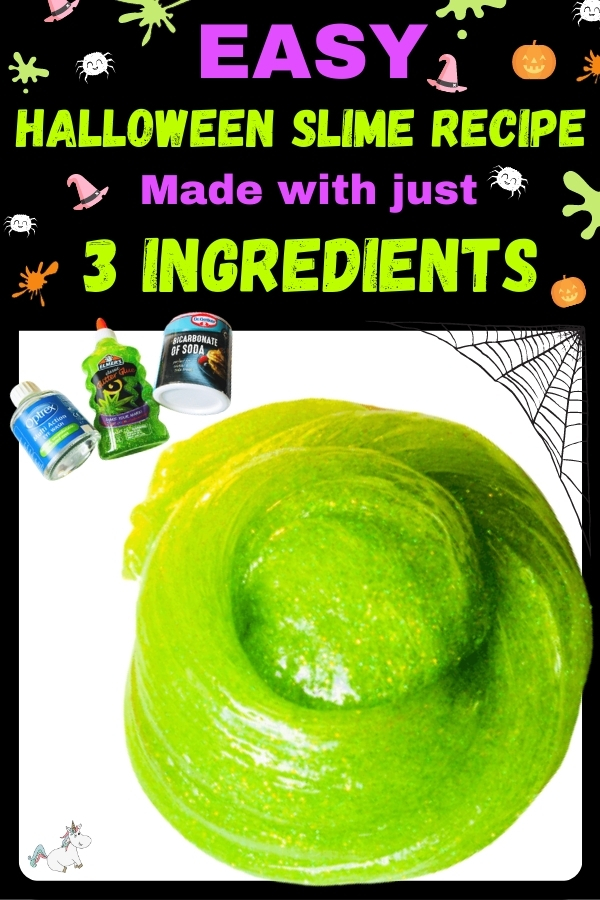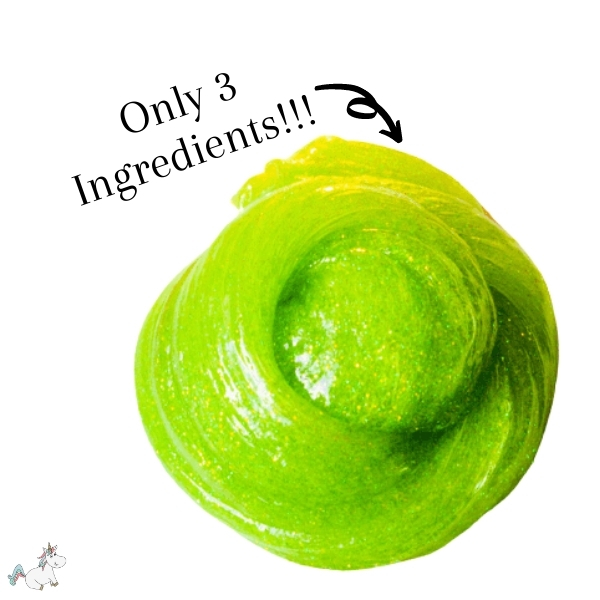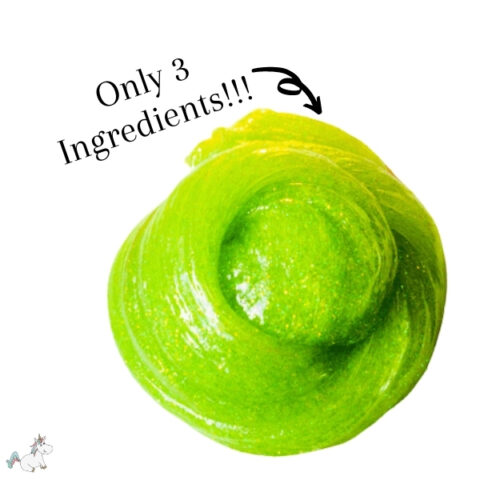 Easy Halloween Slime Recipe Your Kids Will Love
This perfect Halloween slime recipe has been tried and tested so you know it works! Made with just 3 simple (and cheap) ingredients!
Materials
90ml Elmers Green Glue
3/4 tsp Bicarbonate of Soda (baking soda)
1 tbsp Contact Lens Solution
Instructions
Pour glue into a clean bowl
Add 1 tsp of bicarbonate of soda and combine well
Gradually mix in contact lens solution up to 1 tbsp... you'll find the slime gradually begins to thicken and come together
Notes
Be sure to handle chemicals used in this craft with care. An adult should supervise at all times.