This deliciously sweet Valentines sugar scrub is the perfect excuse for pampering yourself this Valentine's Day!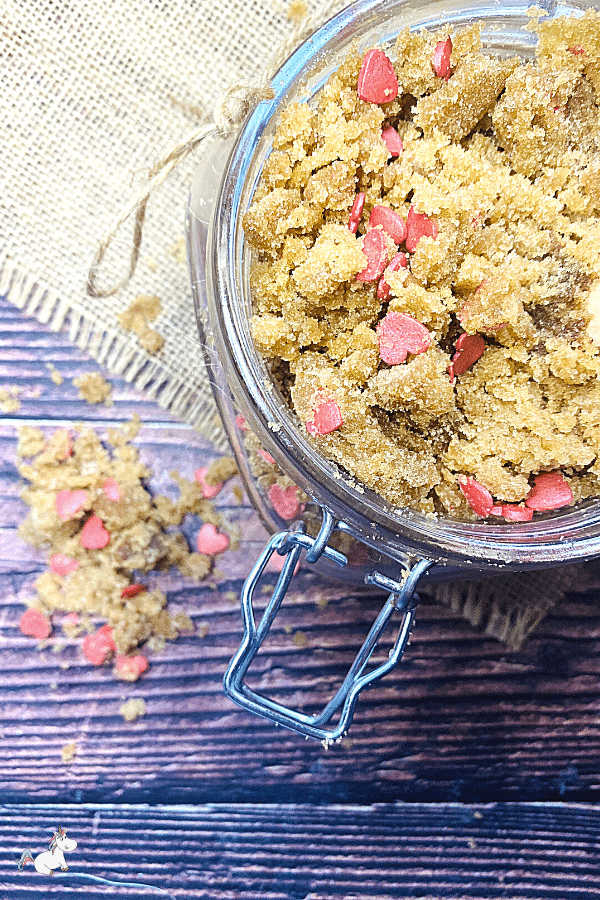 This post may contain affiliate links. See my full disclosure here for more info.
I've taken this recipe from my book 54 handmade gifts because it's the perfect little gift for yourself… and an equally awesome Valentine's day treat for a loved one too!
And the best part?
This Valentine sugar scrub will leave your skin beautifully soft, exfoliated, and smelling gorgeous and you can whip up a batch in a matter of minutes from simple (and not to mention cheap) ingredients found in your cupboard!
---
More Valentine's Day Ideas Picked For You
14 Valentine's Day Decoration Ideas You'll Fall In Love With!
10 Best Valentines Cards For Kids
---
Valentines Sugar Scrub Label
This sugar scrub already looks fantastic with the heart sugar confetti…
However, if you wanted to add a little something extra you can also add a DIY label to your jar.
I've created a FREE template that you can download and print and secure to your jar using strong clear tape or glue.
How To Get Your Valentine Sugar Scrub Label
All you need to do to get your FREE label is to click here and sign up so I can send you the link and password to the member's only area where I store all my free templates and downloads.
What You'll Need for Valentine's Day Sugar Scrub
Valentines Sugar Scrub Method
1. Gather together all your ingredients and supplies. You can also print off the label if using.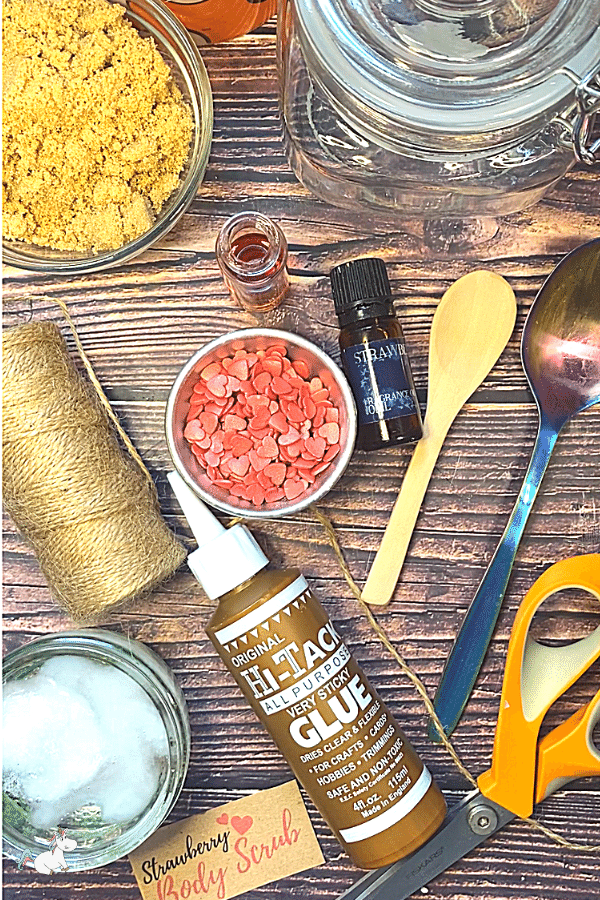 2. Add all of your ingredients (except for the heart sugar confetti) to a large bowl and combine well.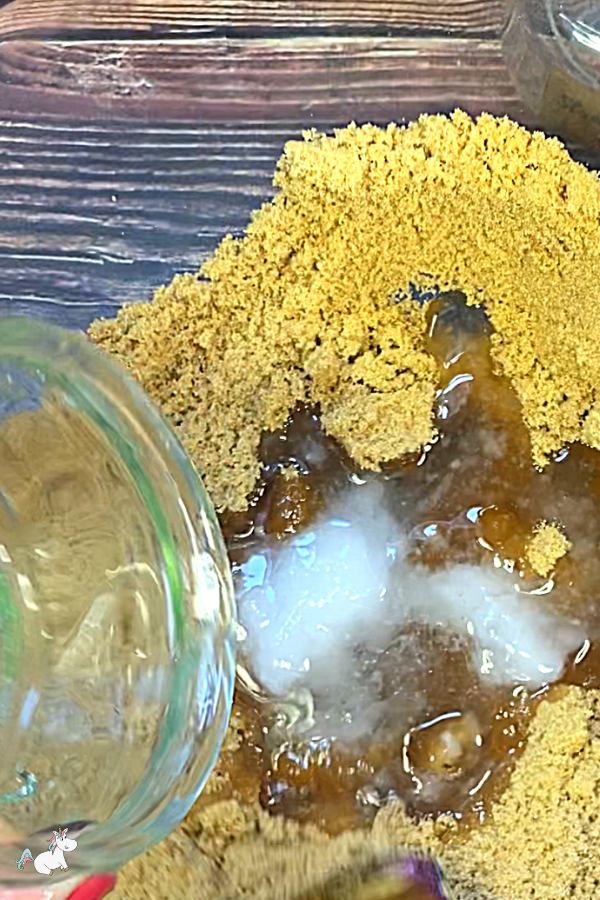 3. Add your heart sugar confetti to the sugar scrub mixture and mix well.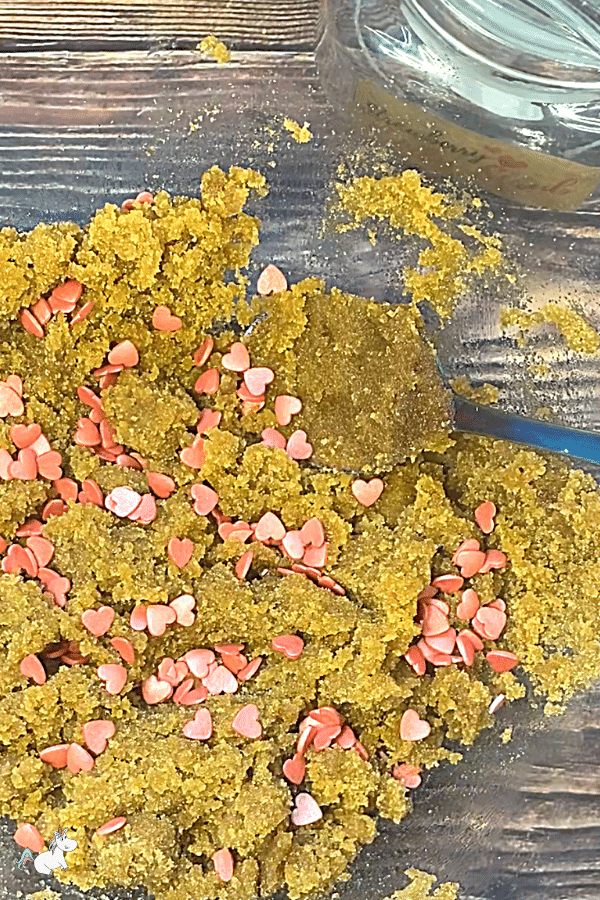 4. Decant the Valentine sugar scrub into your air-tight jar and close.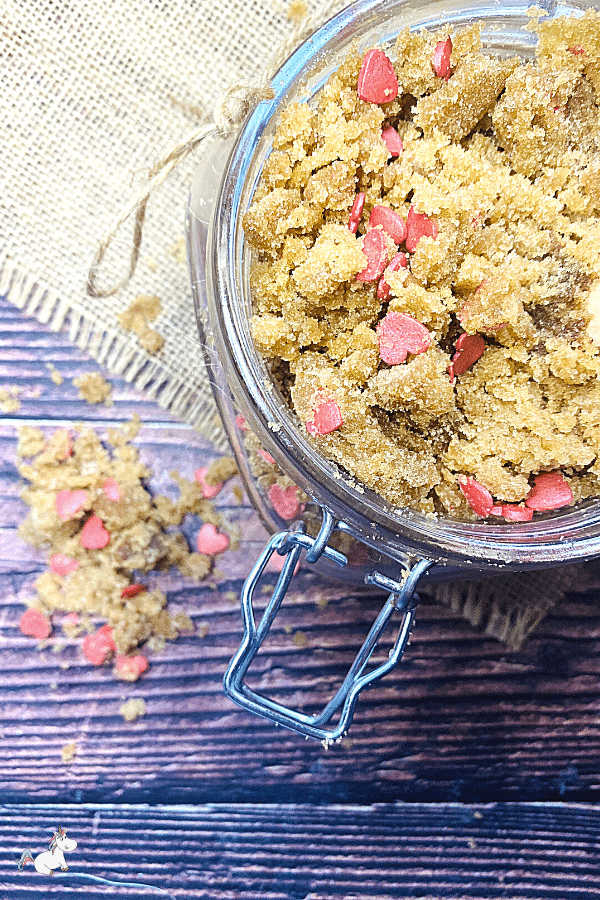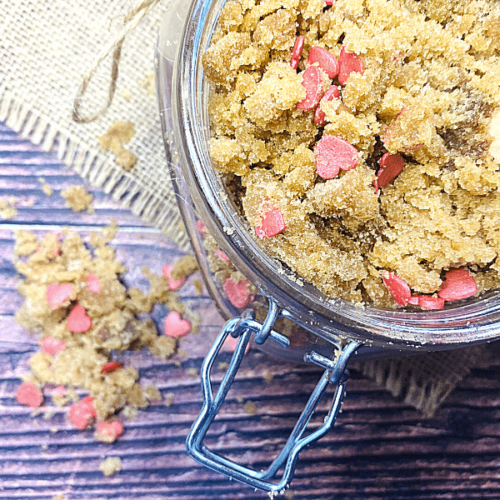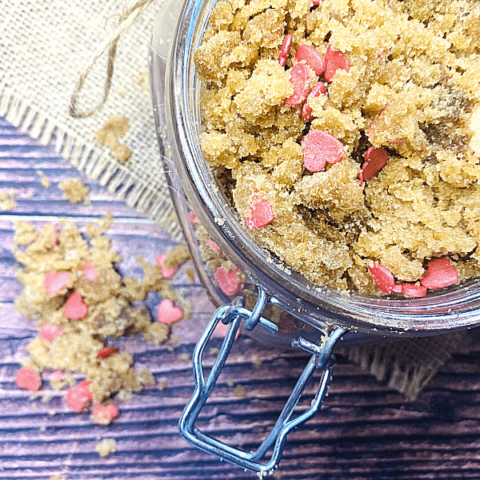 Valentines Sugar Scrub: Easy DIY Sugar Scrub Recipe
Pamper yourself this Valentine's day with this deliciously scented Valentine sugar scrub that will leave your skin beautifully soft and exfoliated.
Materials
Pretty air-tight jar (for approx 500g)
400g Brown Sugar
150g Coconut Oil
1 tbsp Vanilla Essence
1 tsp Strawberry Fragrance
Heart Sugar Confetti
Wooden Spoon (optional)
Free Label (optional)
Instructions
Gather together all your supplies and print label if using.
Add all ingredients to a large bowl (except heart sprinkles)
Add heart sugar confetti
Decant the mixture into the jar
Notes
Optional: You can purchase adorable wooden spoons from Amazon to tie on the outside of your jar for an extra (and useful) flourish.