What does it take to get the perfect storage solution in your home?
The answer is obvious really…
Taking a standard Ikea Billy Bookcase & transforming it into a beautiful storage solution that will make your jaw drop! (like the Ikea Billy Bookcase hacks I'm about to show you)
Oh, and the best part?
If you want to know how to make an Ikea bookcase look expensive, then stick around… you're really gonna love these hacks!
An IKEA Billy Bookcase Provides You With Perfect Storage

(For Every Room In Your House)
Great storage looks different depending on which room it's needed in…
After all, each room has a different set of storage needs.
Great storage for a bedroom might make terrible storage for the kitchen and vice versa!
Before you know it, getting the right storage solution for your home can become confusing & not to mention expensive!
And that's exactly what makes the Ikea Billy Bookcase a must-have piece of furniture…
…It will work as the perfect storage solution for every room in your home…
Without the expensive price tag!
Especially when you know these incredible Ikea Billy Bookcase hacks that I'm about to show you!
Ways To Customize Your Billy Bookcase
From a simple paint job to a total redesign, here are some simple ways you can customize your Ikea Billy…
Attach Billy Bookcases together
Add sliding doors
Line with Wallpaper
Decorate with molding
Use to hide unsightly fans & vents
Insert drawers
Add beautiful doors with glass
Turn it into a cute dolls house
Re-Paint
Use as a storage bench or window seat
Surround a fireplace
In fact, the ways you can customize your Ikea Billy are literally endless…
But don't panic…
To help inspire you, I've found the best IKEA Billy bookcase hacks that you can easily replicate in your own home!
Let's do it…
P.S. Don't lose these Ikea Billy Hacks by clicking here to quickly & easily save them to your Pinterest.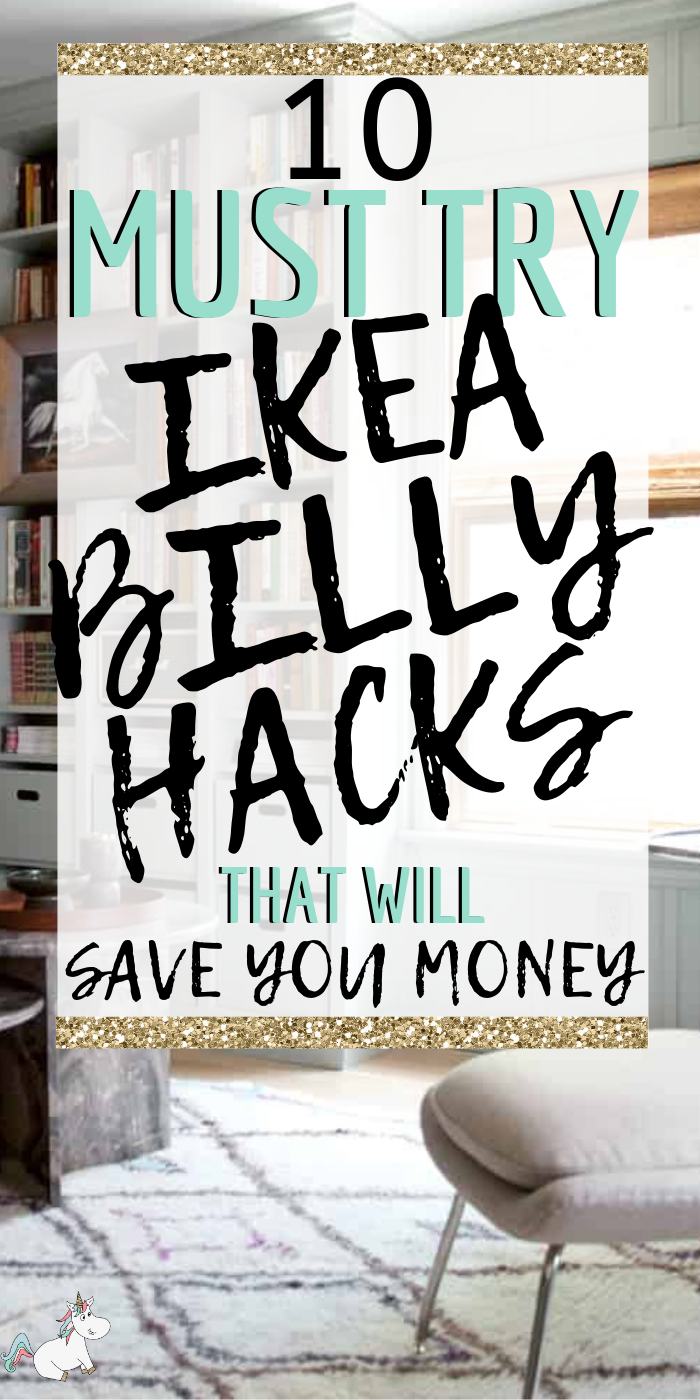 10 Best IKEA Billy Bookcase Hacks

(Updated 2021)
#1 Ikea Billy Mudroom Cubbies
If you have kids then you're gonna love how these cheap Billy bookcases have been transformed into a functional mudroom storage cubby… It looks so much better than just having the school bags, boots, scarves & all the other things junk kids seem to bring with them strewn all over the floor!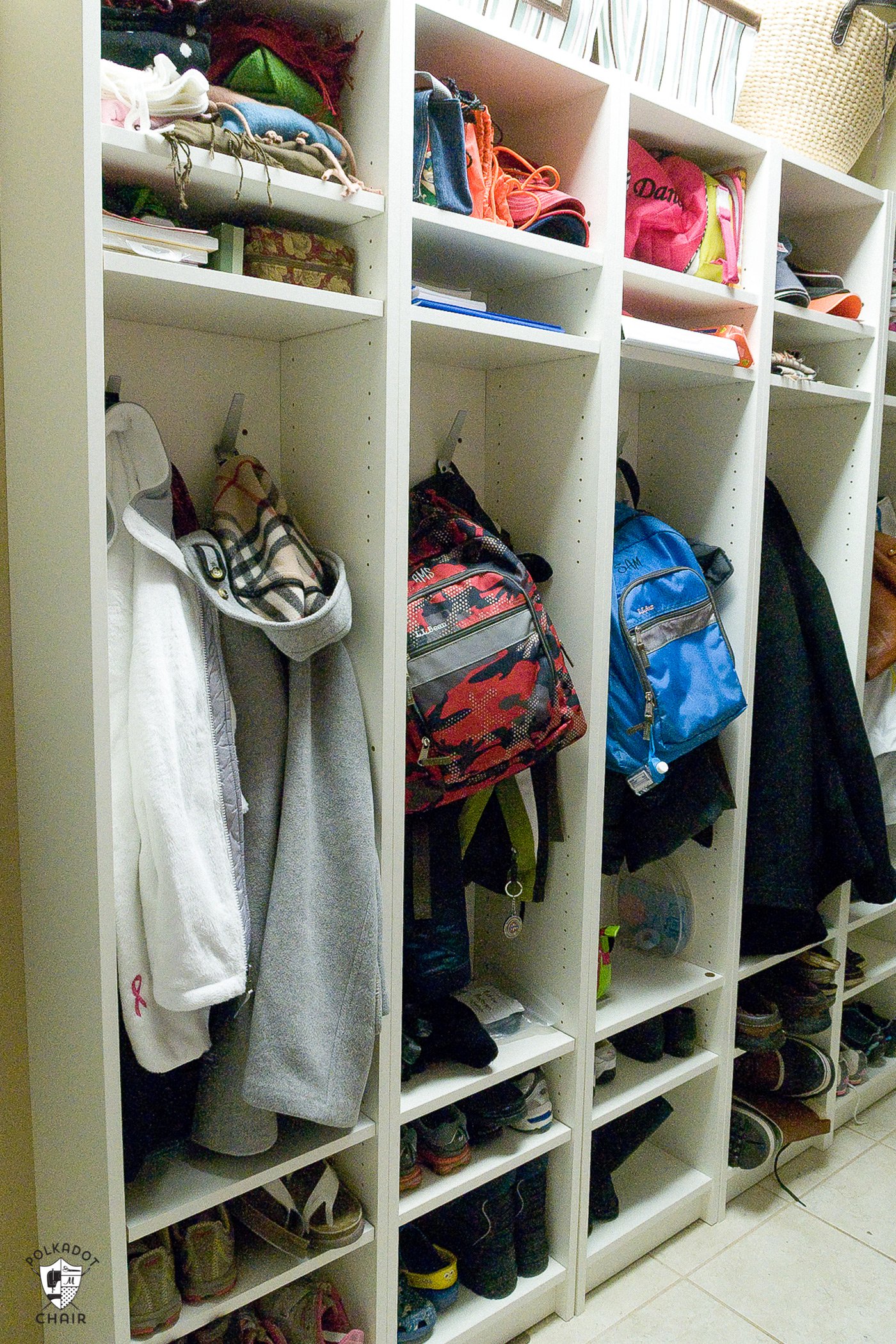 #2

Ikea Billy Hack For Hiding Ugly Wall Units Or Fans
If you have an unsightly fan on the wall or something else you want to hide then this Billy bookcase hack is ideal for you! No one would ever know what's hiding behind those pretty doors!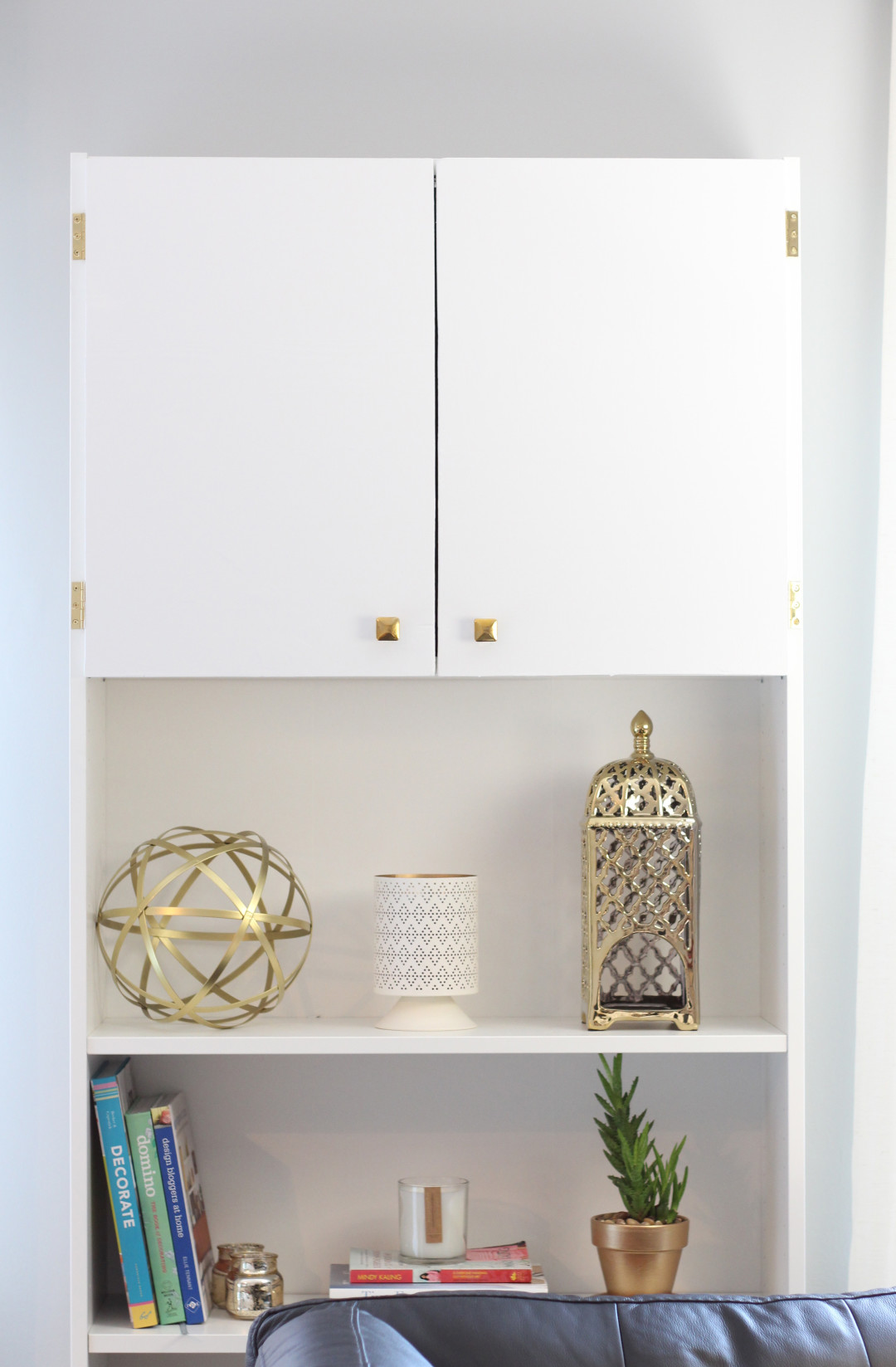 #3

Ikea Billy Wall Storage Hack
Shelving is expensive at the best of times, let alone if you're looking to cover a whole wall! But with this Ikea hack, you can create that fabulous shelving from wall to wall without the hefty price tag!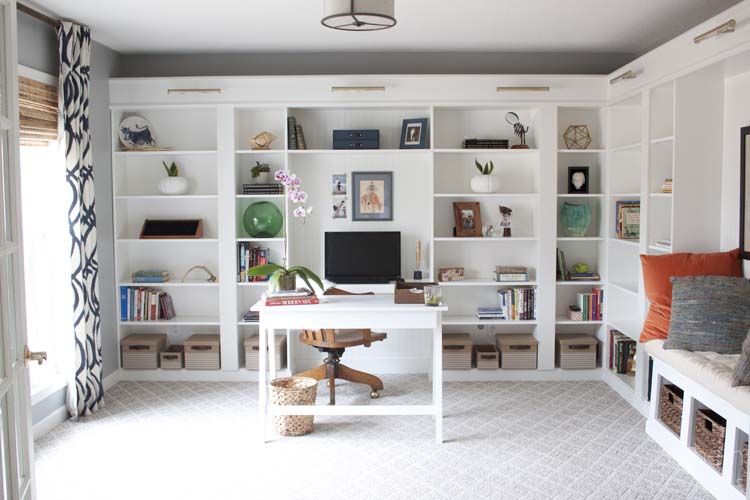 #4

Billy Bookcase With Glass Doors
With a depth of only 28cm, the Ikea Billy really can fit into most small rooms. I love how this hack uses the mid-height bookcase behind the sofa which opens up a whole new space to store your things & display your accessories.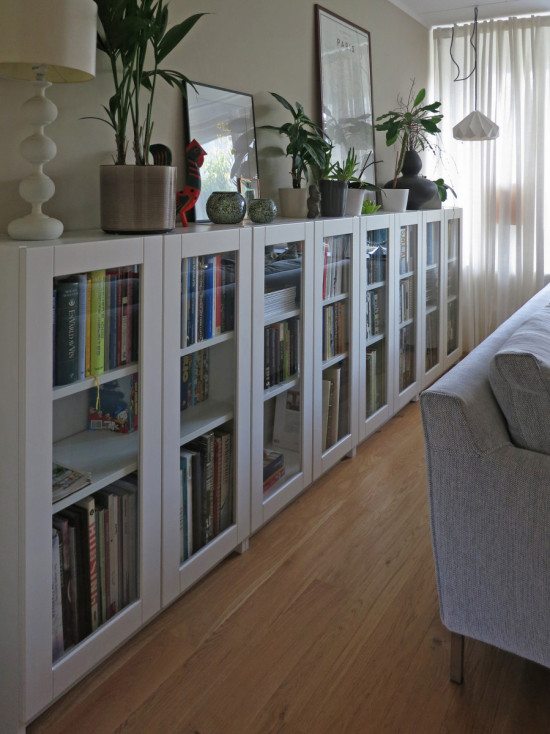 #5

Ikea Billy & Besta Combo
Visit the tutorial to find out how Kate combined the Ikea Billy & the Ikea Besta to create this stunning & multi-functional unit…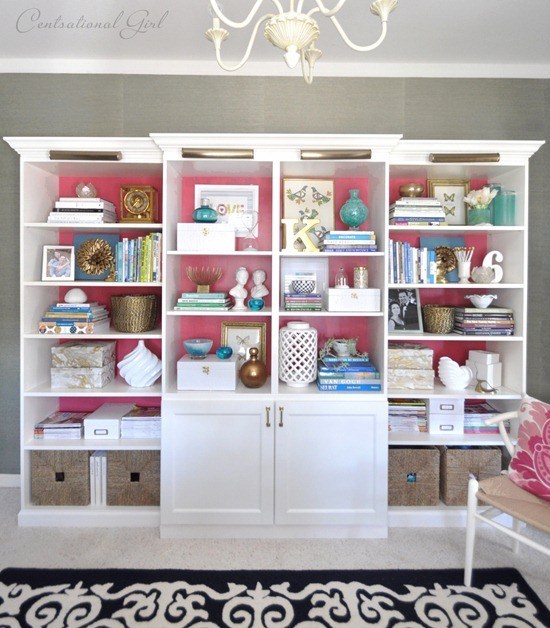 #6

Ikea Dollhouse Hack
This has to be one of the cutest Ikea hacks you've ever seen, right? If you have kids they will love this little playhouse made from an Ikea Billy bookcase & it's super easy to make too!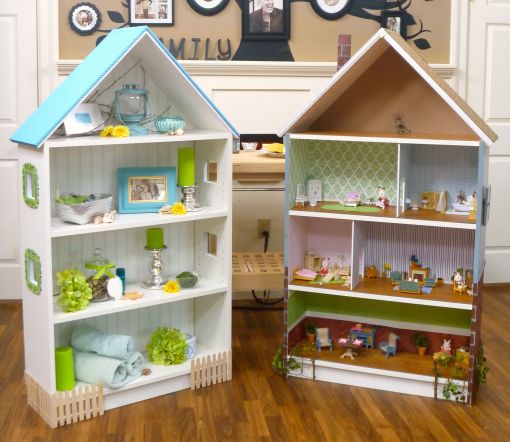 #7

Upcycled Ikea Billy Bookcases
Ikea furniture is well known for its durability & ability to stand the test of time! So, if you have an old Billy bookcase that needs a bit of TLC… don't throw it away just yet… This tutorial will show you how these Ikea Billies were saved from the scrap yard & cleverly transformed into beautiful units using vertical trims & new fancy baseboards!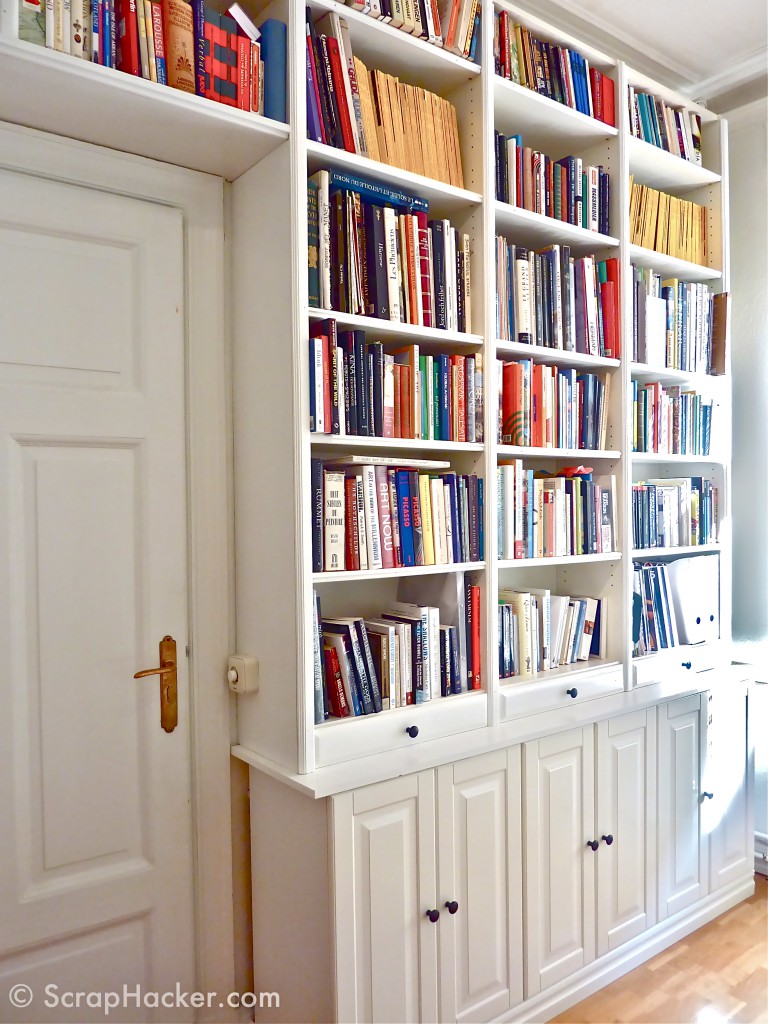 #8

Built-In Ikea Billy Bookcase Hack
This Billy bookcase hack has transformed this room from plain & boring to stunning mid-century modern! You seriously need to check out the tutorial for this one… you won't believe how the room looked before!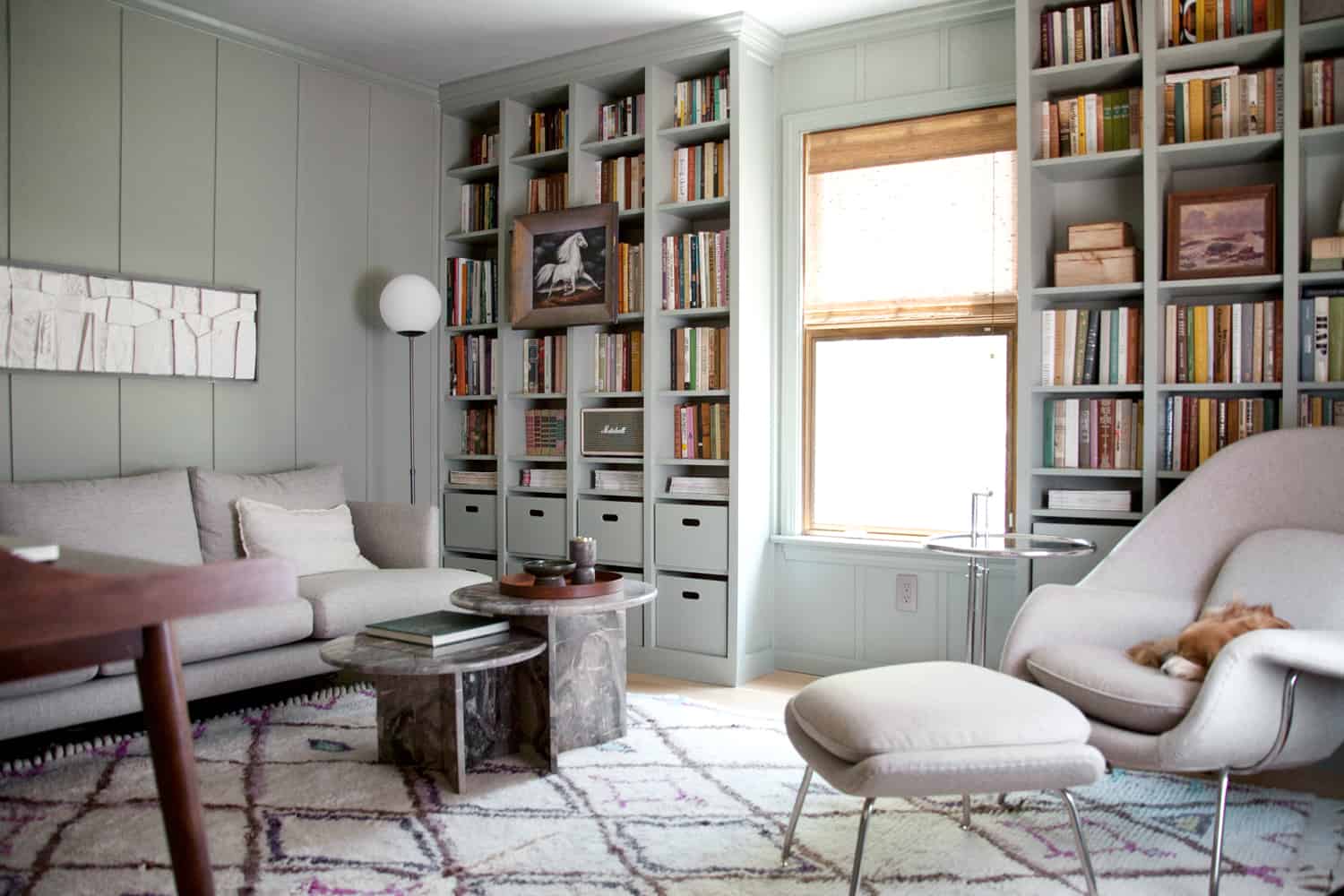 #9

Ikea Library Bookcase Hack
Any self-respecting Beauty & the Beast fan will appreciate this stunning French style Ikea bookcase hack with library ladder!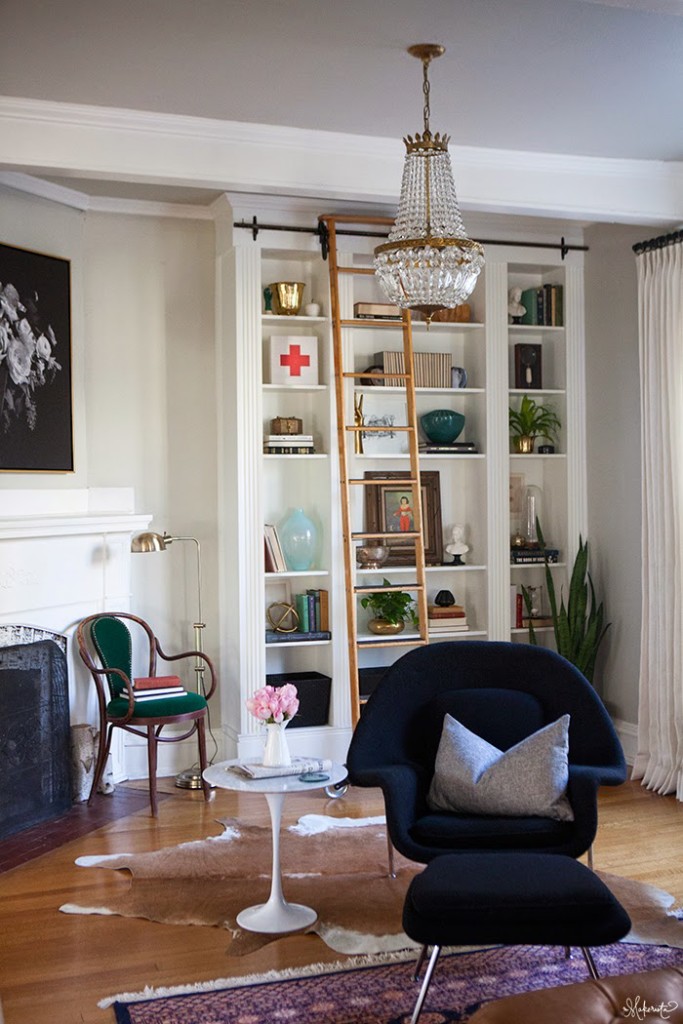 #10

Ikea Billy Built-In
If you have a small home it can be really difficult to keep everything organized & uncluttered. So it's a great idea to make use of any vertical spaces and use them to create storage that's functional & out the way just like Kristen & her husband did in their home…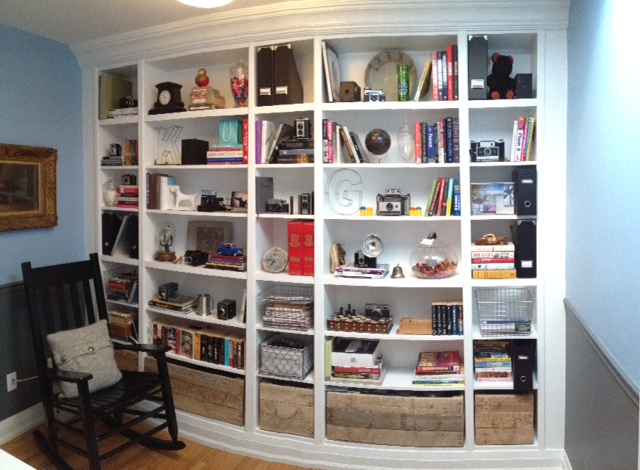 Before You Go...
I hope these Ikea Billy Bookcase hacks have provided you with all the inspiration you need to get your tools out & start decorating your own home.
Beautiful, functional & high-quality storage awaits you!
If you love Ikea hacks then why not come over and follow me on Pinterest. I'm hanging out there every day (seriously, I have a big Pinterest problem) sharing all the best Ikea hacks & creative DIY projects that you don't want to miss!