What's the big deal with DIY Ikea hacks?…
Is often what I hear from people who aren't like you & I…
They're not financially savvy & they don't have the creative ability to see beyond the piece of furniture that's sitting in front of them…
Imagining what a beautiful & original piece that piece of furniture could become is beyond their capability so what happens to people like that?
Well,
They end up spending an unnecessary fortune on storage solutions & home decor…
But let's not worry about them!
Expensive-Looking Furniture…
(On A Surprisingly Low Budget)
The truth is…
You are one of the lucky ones…
Not only are you smart enough to know that Ikea furniture is incredibly high quality & incredibly priced too…
But… (and this is what makes you special)
You're also creative enough to understand that with few simple tweaks, an unoriginal Ikea product can be transformed into a bespoke piece of furniture that looks far more expensive than it actually cost you!
Now that's smart!
With Ikea hacks, you really can design the home of your dreams without having to worry about the expense!
So, let's dive right into this collection of the best IKEA hacks that will help to inspire you with your next home decor project and save you loads of money too!
P.S. I'm always adding new content to this page so be sure to click here or on the image below to save these great ideas to your Pinterest so you can come back time & time again!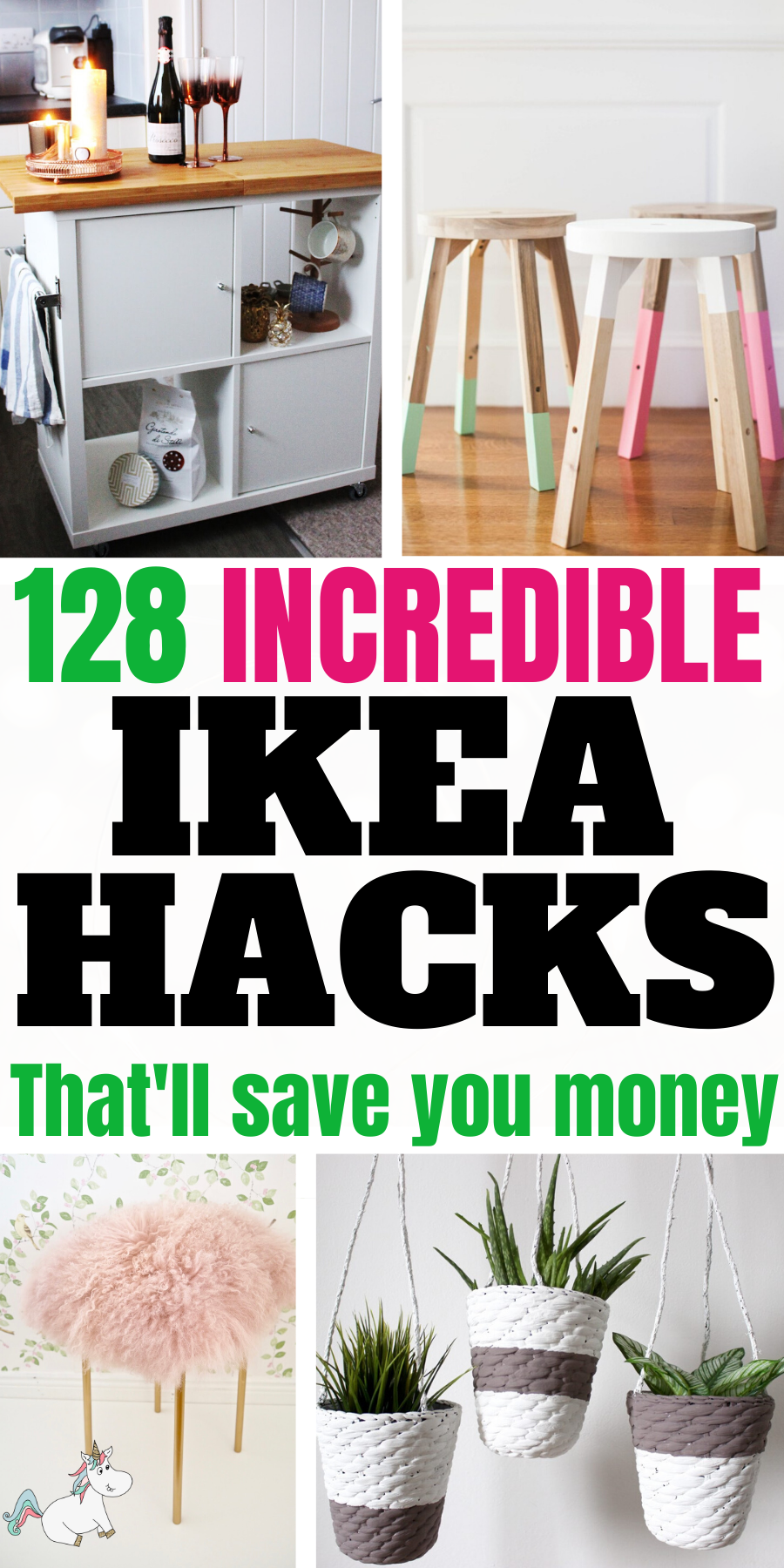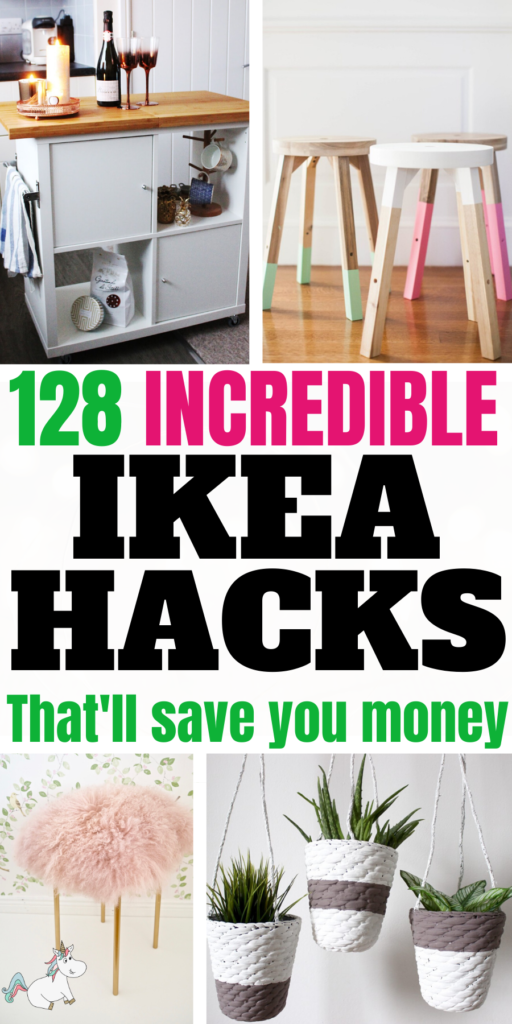 ---
10 Must-Try Ikea Billy Bookcase Hacks That Will Save You Money
Finding storage ideas for your home that fit & don't cost a ton of money can be a difficult task! If you're having this problem then look no further than these clever storage ideas that take a standard Ikea Billy bookcase & transform it into something beautiful…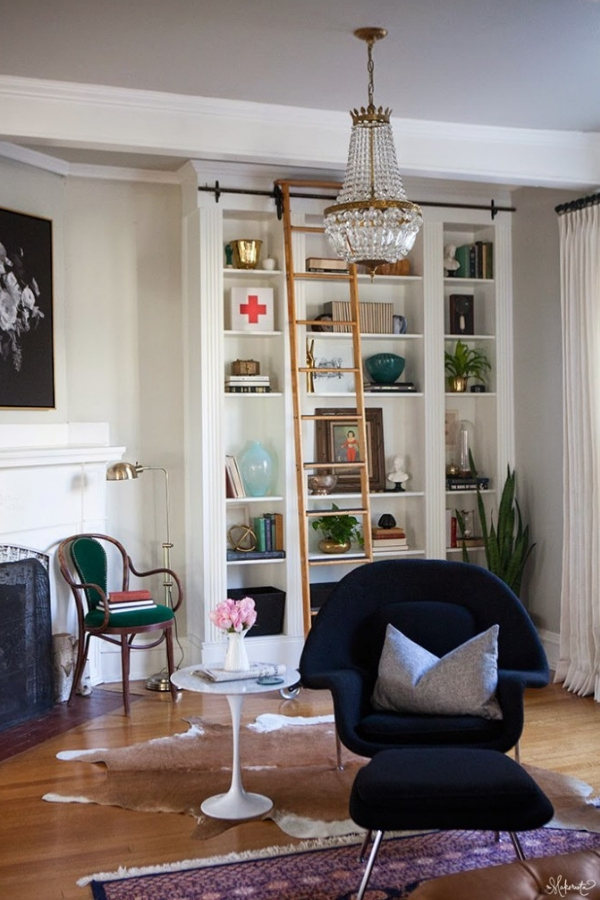 ---
29 Ikea Kallax Upgrades That Will Blow Your Mind!
These beautiful, functional & practical storage ideas will show you how to get the most out of your Ikea Kallax unit! Don't miss them…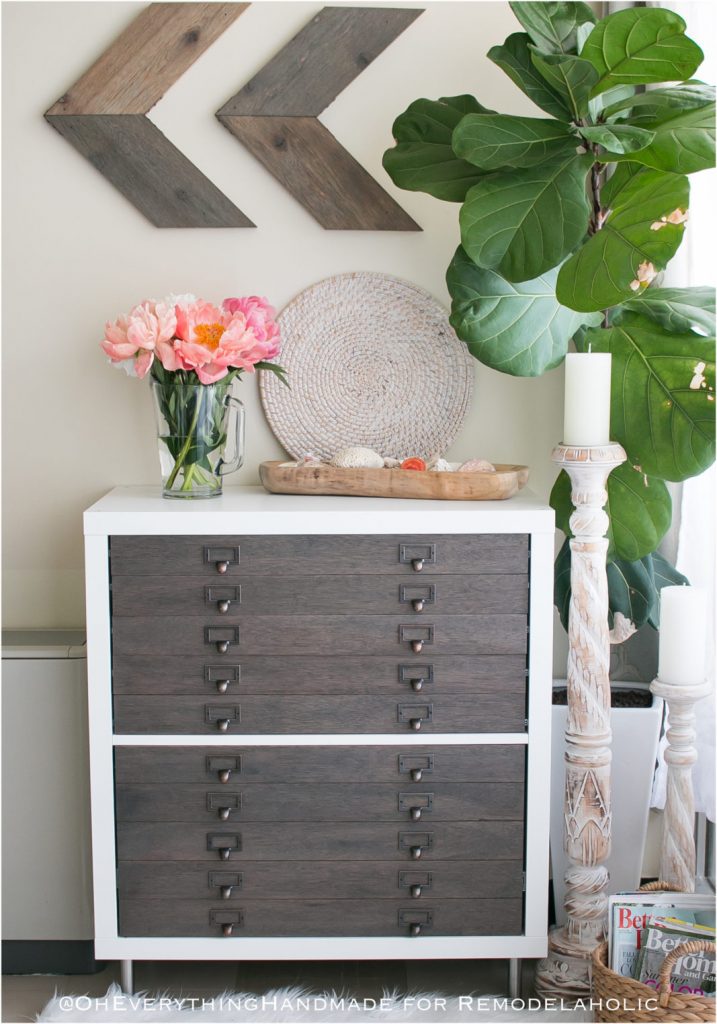 ---
9 Stunning Ways To Improve Your Bedroom With Ikea Furniture
Ikea is famous for providing clever storage ideas for small bedrooms but even so, you can really make an Ikea item fit perfectly in your small space when you hack it! Check out the ideas in this post for some bedroom decorating inspiration before you start…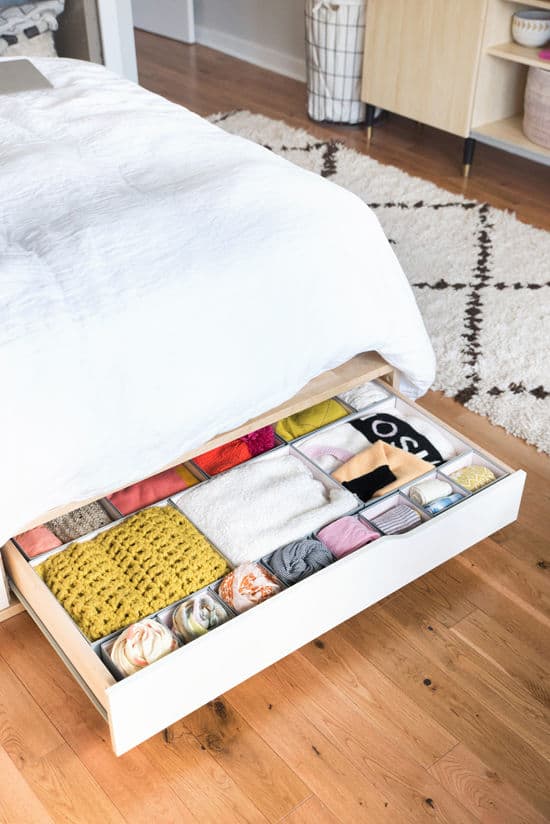 ---
Best Ikea Desk Hacks: 12 Clever Desk Ideas (You Won't Believe Came From Ikea)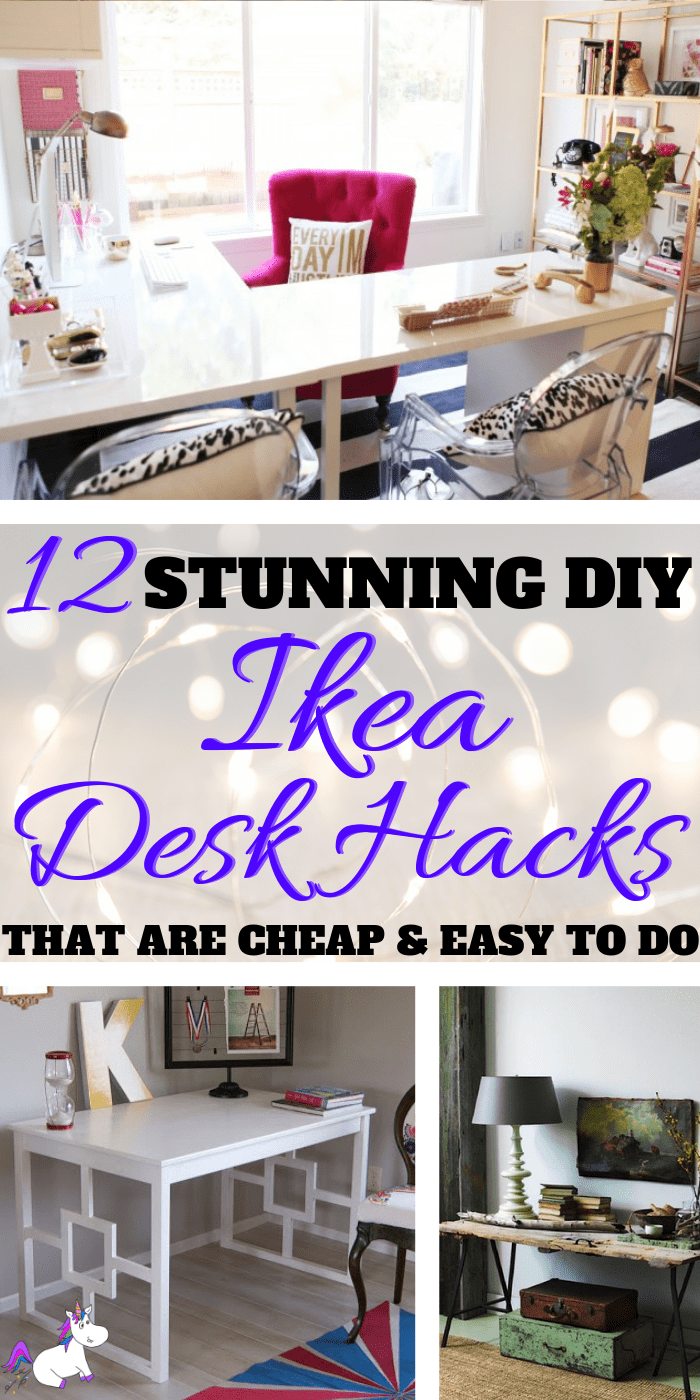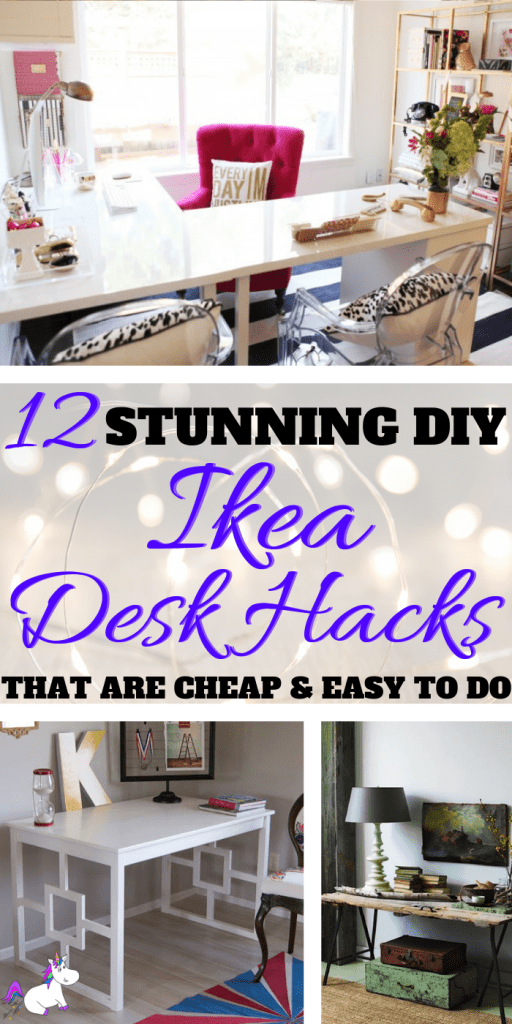 In 2019 there are so many good reasons for having a nice desk or office space in your home! If you're looking for ideas for a nice desk for your own admin tasks or even for the kid's homework, you'll find the best ideas in this post…
---
10 Awesome Money Saving IKEA Hack Tutorials You Have To Try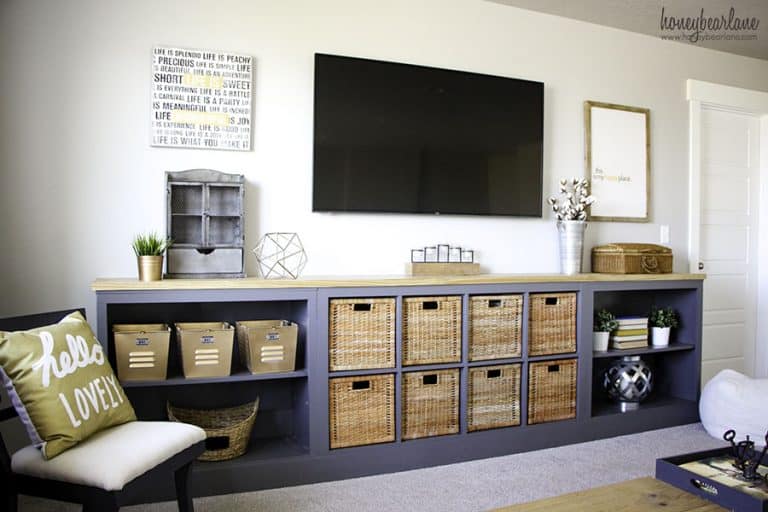 All IKEA DIY enthusiasts know that nothing feels quite so good as buying a piece of standard IKEA furniture & transforming it into a beautiful original item that looks way more expensive than it actually is! If you're looking for a DIY project to do over a weekend then you'll find just the inspiration you're looking for in this post full of fantastic Ikea tutorials…
---
IKEA Kitchen Hacks ~ 10 Ideas That'll Make Your Home Look Amazing On A Tiny Budget!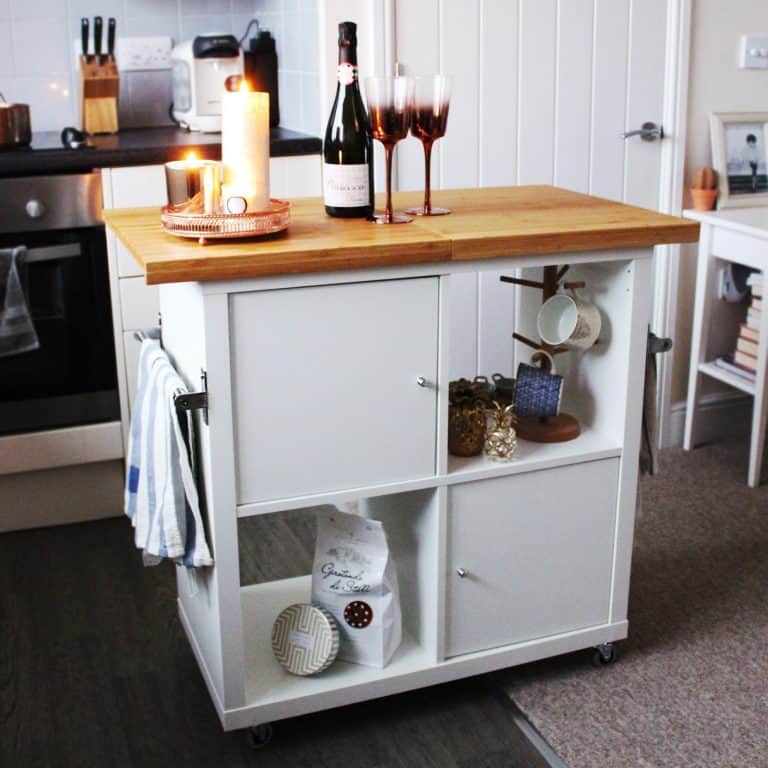 IKEA kitchen hacks are perfect if you want to do up your kitchen without spending a load of money! Re-designing a kitchen can end up being a very expensive affair but with these 10 clever ideas, you'll be able to save a ton of money on your kitchen renovation without having to sacrifice a beautiful kitchen…
---
IKEA Bathroom Hacks ~ 13 Awesome Ideas That Will Organize Your Bathroom & Save You Money!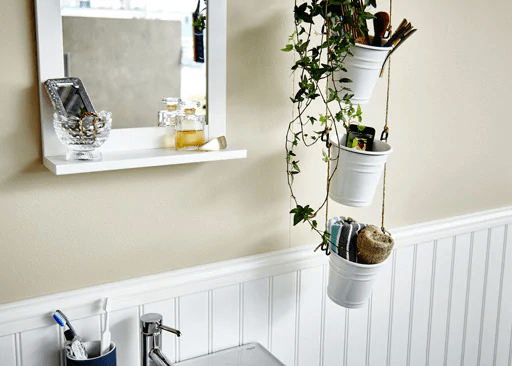 Are you looking for ways to redecorate and organize your bathroom? Save yourself time, money & stress with these 13 incredible Ikea bathroom hacks that provide clever storage for small bathrooms…
---
10 Money Saving Ikea Hacks That You Cannot Afford To Miss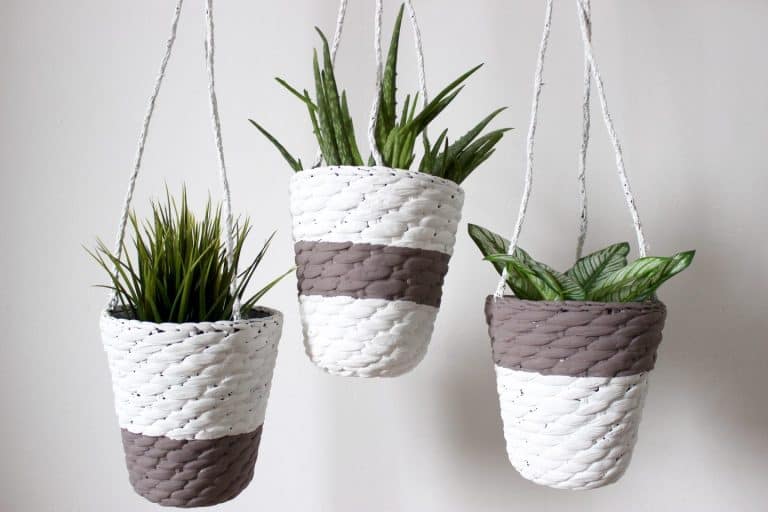 These 10 awesome hacks just go to prove that you can have a stunning home that suits your style without having to spend a fortune on original furniture pieces. If you have an urge to create something yourself from Ikea furniture then you simply cannot afford to miss these…
---
10 Farmhouse Style Ikea Hacks That Will Save You Tons of Money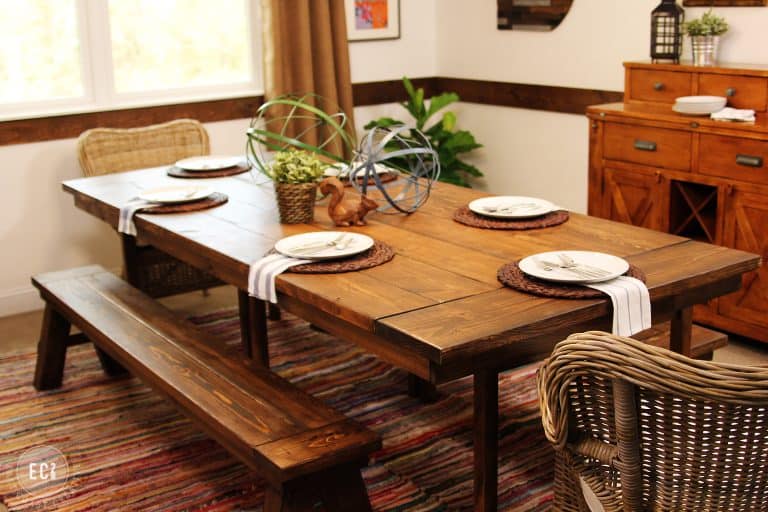 This is one for you if you love farmhouse style decor! These clever DIY farmhouse hacks, using Ikea furniture will give your home a cozy farmhouse style that looks way more expensive than it actually is…
---
15 DIY Hacks From Ikea You Can Do On A Tiny Budget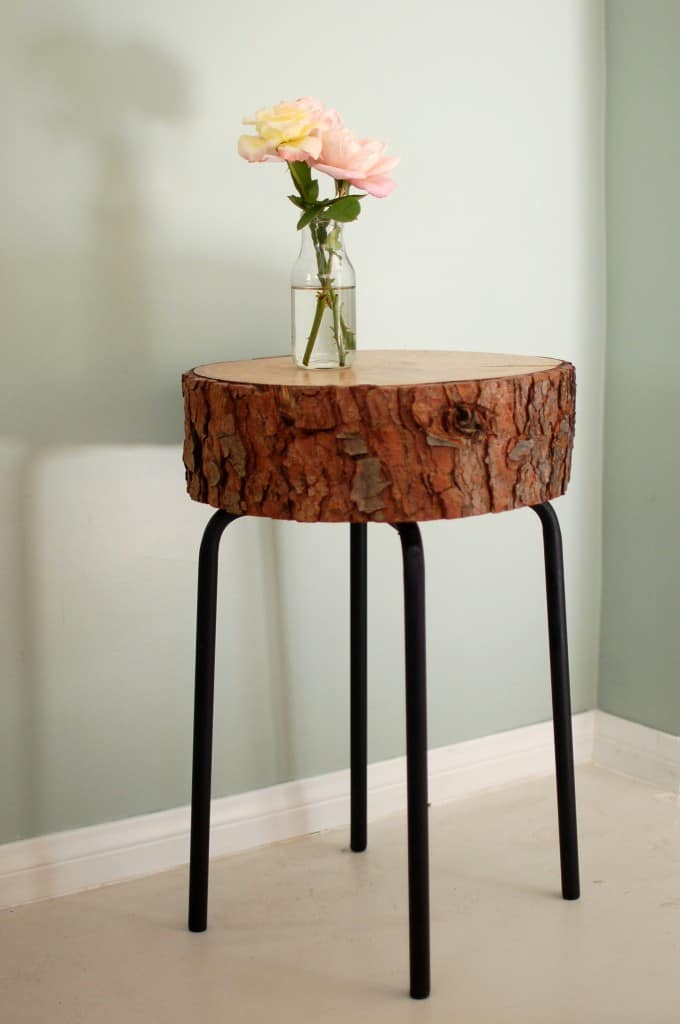 These 15 DIY hacks that are created using standard IKEA furniture pieces are the perfect solution for doing up your home if you're on a tight budget and looking for ideas that are both functional, stylish and original…
---