Are you looking for the best crafts to make and sell right now?
Then be sure to read on because we've got a list of all the latest and most popular crafts to make and sell for profit!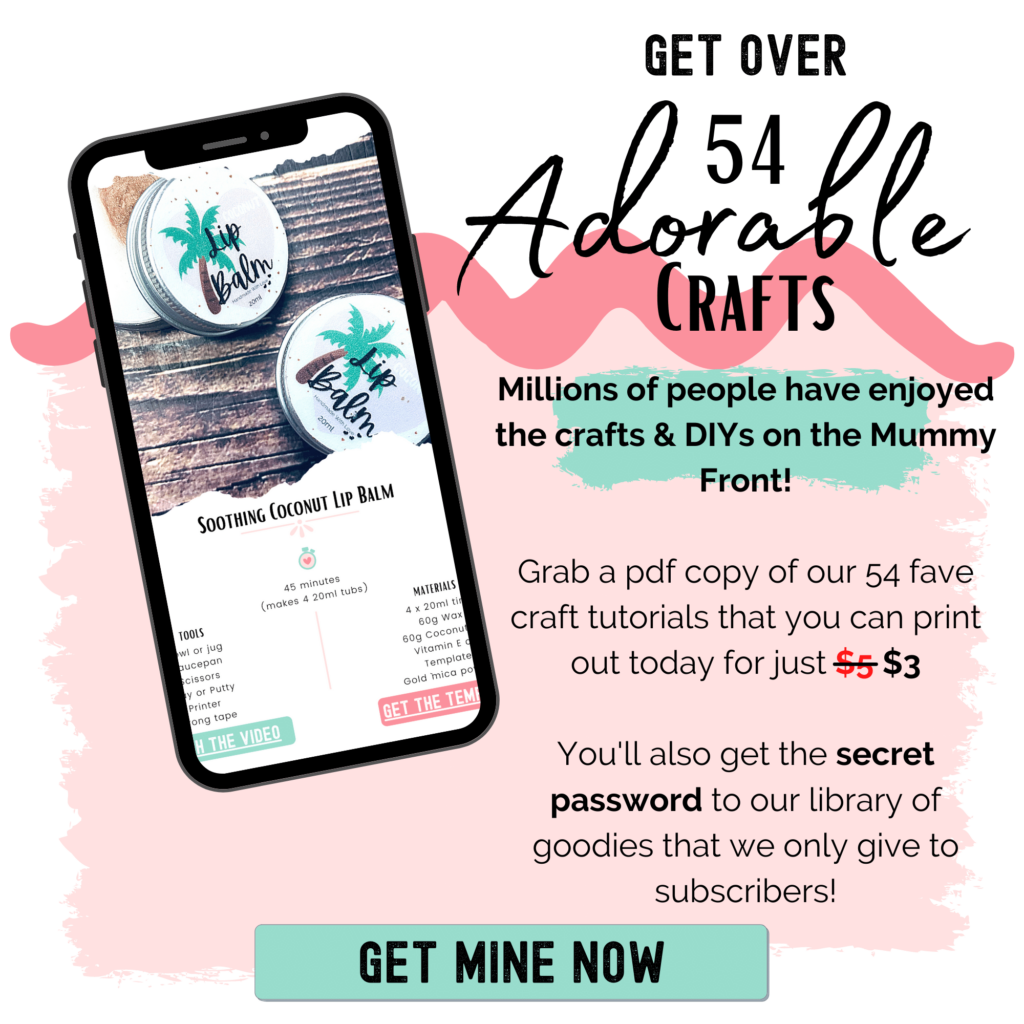 Oh, and did I mention that we update this post every month with all the current trending crafts that make money?
We sure do… so be sure to Click Here or on the pin below to save this post to Pinterest so you don't lose it…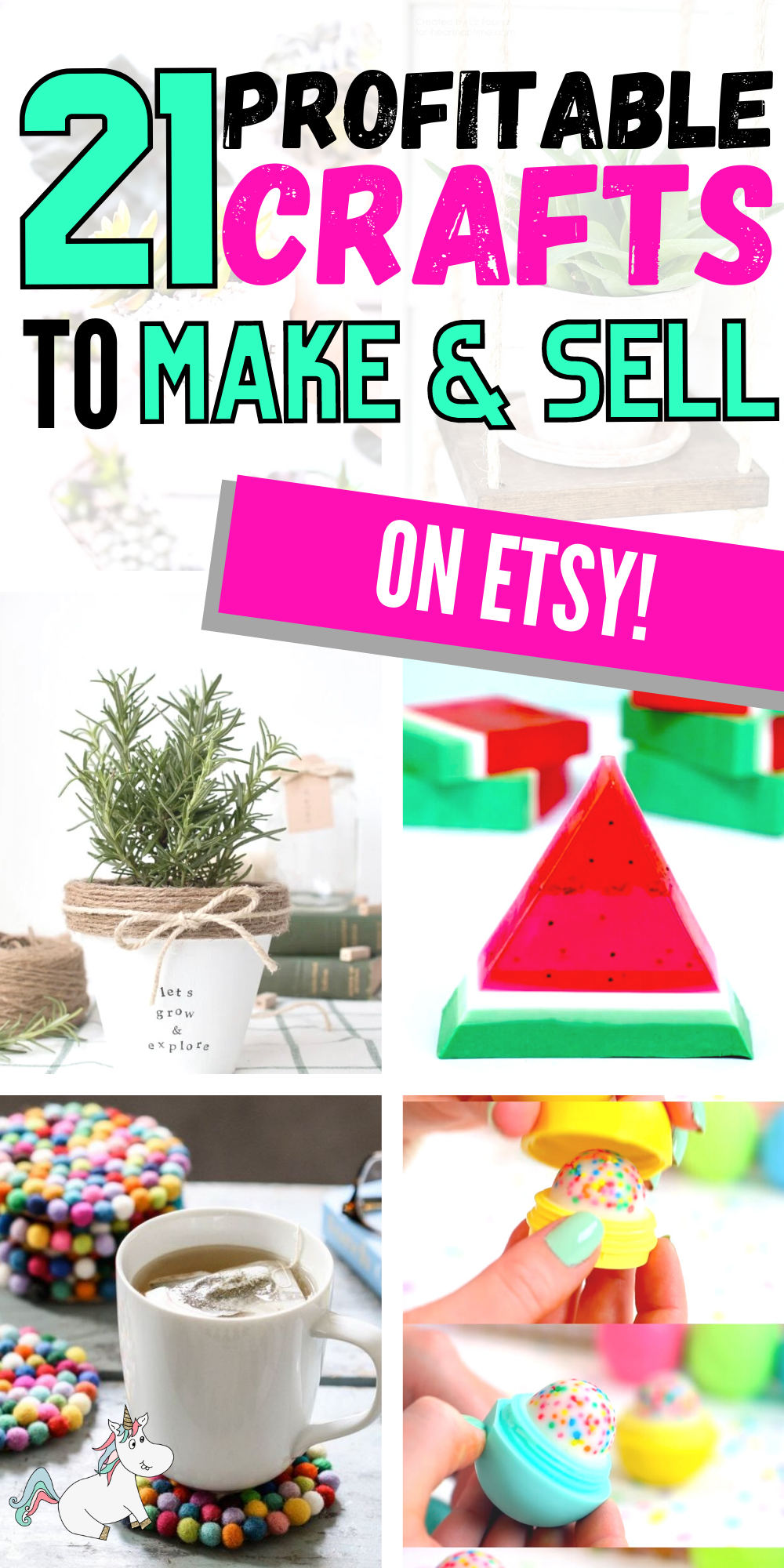 This post may contain affiliate links. See my full disclosure here for more info.
What Are Good Crafts To Make And Sell?
Many people, in a wide variety of niches, have had success turning their crafts into profit.
So how do you know which crafts are good to make and sell?
Well, the answer is to research what other sellers are currently doing well with… you can find this out by checking the review sections of seller's shops on Etsy.
Here Are Some Good Crafts To Make and Sell…
1. Bath Bombs
Small initial outlay, easy to make, high-profit margins.
2. Digital Products
Practically no initial outlay, a small-time investment, and high-profit margins.
Get Started: How To Sell Digital Products
3. Pet Supplies
Great market for building a small brand with focussed and basic products.
Get Started: How to Sell Pet Supplies
4. Subscription Boxes
Fun to put together, ongoing income from subscribers, high-profit margins.
5. Art and Prints
Low initial outlay with high-profit margins. Can include stickers, postcards, and greeting cards.
6. Stationary
Printing custom notebooks and stationery is a very popular niche that has stood the test of time. Once again, the profit margins in stationary are huge and the initial investment is small. You can outsource your printing requirements to a third party, leaving you to focus on design and creativity.
As you can see, although this list of good-selling craft niches is very small, it's also very diverse. This is great news because it means you really can afford to look around and experiment with different crafts until you find one that you really enjoy making.
Below we've got the latest trending crafts that are sure to inspire and excite you… But first, how can you successfully sell crafts?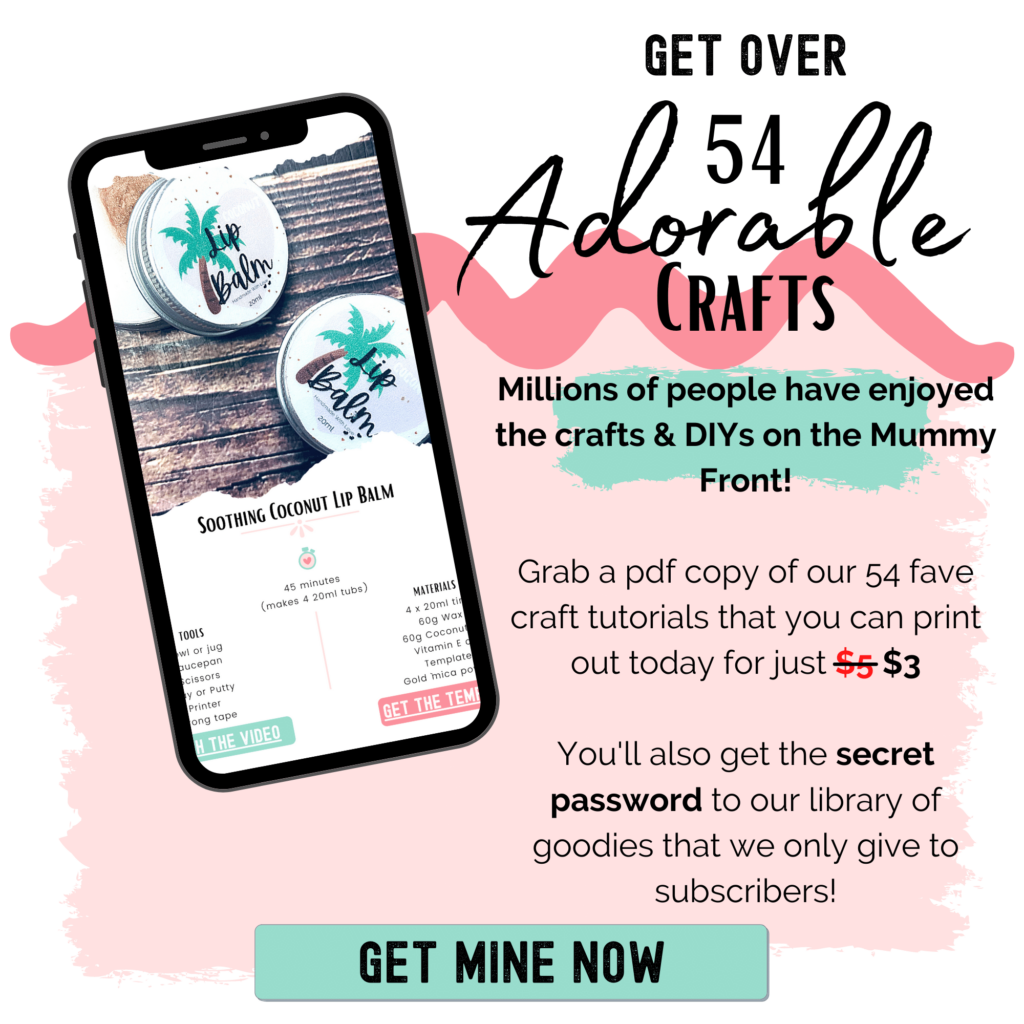 Top 5 Tips For Successfully Selling Crafts
1. Focus On One Niche
As you know, there are many successful crafts to make and sell niches, but the key to success is to focus on one niche when selling crafts. This is because you can become the expert in the craft, have an online shop, brand, and packaging that fits seamlessly with your craft, and will easily allow for repeat clients and multiple orders. Having a focus on just one niche will also make promoting and marketing your products so much easier.
2. Promote Your Crafts
You have to be willing to put yourself and your crafts out there… after all, how else will you get your fabulous crafts in front of the eyes of people who will truly appreciate and love them? I recommend using SEO and Pinterest to promote your products. Want to make beautiful images to promote your products? Check out Canva, it's free to use and will cater to all your design needs.
3. Have Great Packaging
Super thoughtful packaging really takes your crafts to the next level and makes your customers feel extra special. And the best thing? This is something that will really set your small, intimate brand apart from larger brands that don't focus on the personal customer experience. Consider having a custom stamp made for you and use a third-party printer to get thank you stickers made.
4. Price Appropriately
One of the biggest mistakes I see time and time again from people selling their crafts is underpricing. Listen, even if the knitted hat only seemingly took 1 hour to create… how about all those years of your experience, learning, and honing your skill? A lot goes into creating crafts to sell so be sure to take into consideration the cost of materials, the years of experience you have, the time taken to create the item, and the average market price.
5. Be Consistent
Trust me when I say that you'll love selling crafts online, but will definitely experience bumps in the road too… just as you would with most things worth doing. The key to success is being consistent, even when it's tough, believing in success, and going for it! Don't be afraid to keep trying and similarly, don't be afraid to pivot if you see a different opportunity arise.
So with all those helpful tips said and done… let's find out what's hot right now in the world of crafts to make and sell…
Trending Crafts To Make And Sell For Extra Cash (Updated April 2021)
Make some extra cash with these brilliant crafts to make and sell. We update this post every month so you'll find the latest trending crafts to sell at the top of this list.
Before You Go...
I hope you've found some great ideas for what crafts you can make and sell for profit this month.
As you can see, making crafts to sell online or at craft fairs is a really easy & inexpensive way to start making some extra money online.
The best part is, selling handmade items from home is a really fun thing to do & a great way to turn your passions into a profitable side hustle!
If you're super excited to get started with making money from home you can head over to Etsy and start your online shop today… what are you waiting for?