This post is going to introduce you to some of the best easy crafts to make and sell for extra money!
Right now, so many people are using their creative talents to make extra money from home!
Because with online platforms such as Etsy & Amazon Handmade, it's becoming easier than ever to make some money selling crafts than it ever has been before.
So, if you're thinking you'd like to make some extra cash...
Or, maybe you want to take it a step further & launch your own business making crafts then read on…
This post is going to help answer a few of the most common questions you'll have about selling crafts for profit & show you 13 of the best crafts you can make and sell!
Can you really make a living selling crafts?

Like Really?
Before you start a craft business you'll probably be asking 'can you actually make a living selling crafts?'
Spoiler alert: The answer is yes!
You can find popular easy crafts to make & sell online and at craft fairs… and if you have enough space & time you can even turn your craft hobby into full-time businesses.
The truth is…
Selling crafts is a legitimate way to make extra money…
However,
…if you want to make enough money to comfortably live off then you're going to need to be able to dedicate your time & effort.
P.S. These crafts to make & sell are incredible so be sure to click here or on the image below to quickly & easily save them to your Pinterest!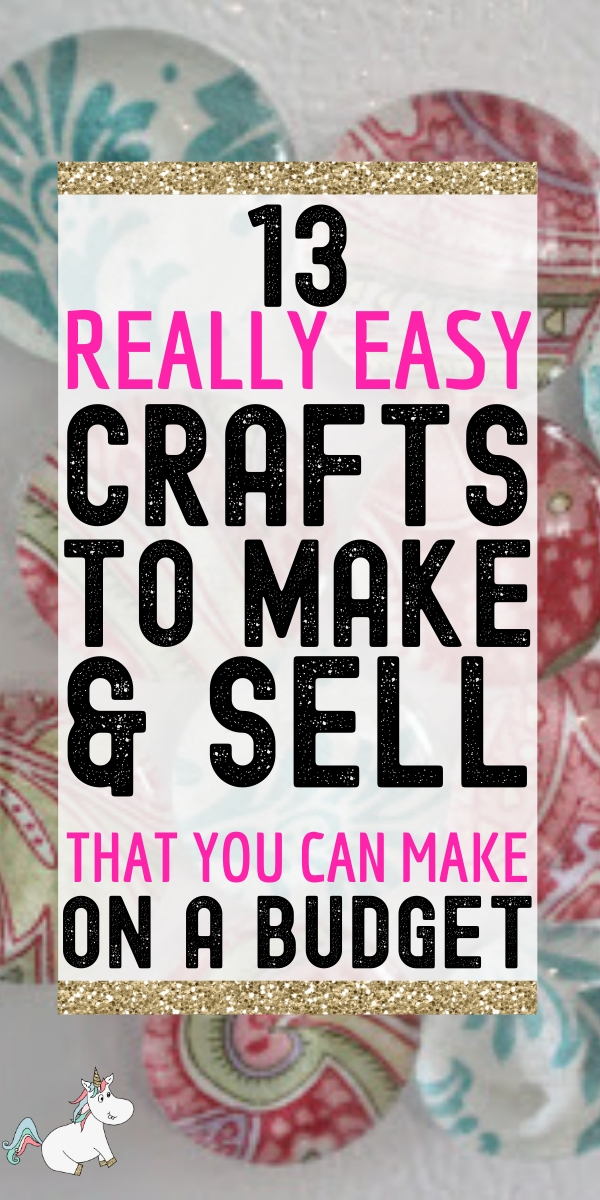 This post may contain affiliate links. See my full disclosure here for more info.
How can I start a craft business

with no money?
Starting a craft business is a great business idea for you if you're starting out with limited to no funds.
Here are the steps to starting your craft business with no money…
Market Research: Visit craft fairs & browse Etsy & Amazon Handmade to find out what crafts are currently selling well (I've found some excellent ideas for you below). You now know the type of crafts that are popular & in demand.
Build A Strong Brand: Your brand is more than just a logo & a name… It's you and should come through in everything that you do for your business. Decide how you want people to experience your brand & ensure that everything you do, from the crafts that you make to the way you handle packaging and after-sales ensures that people experience your brand (you) positively.
Source Materials: If you already have supplies at home then you're good to get started. If you don't have any supplies then you will need to purchase some. But don't panic, craft supplies can be found really cheap!
Sell Your Products: Selling your handmade items at craft fairs will require an initial deposit for the table, however, if you want to keep things really cheap then you can start selling your products for less than a dollar with Etsy.
Photographing Your Crafts: You really don't need an expensive camera to take pictures of your crafts to sell them. Smartphone cameras are excellent these days. You'll be able to take stunning & professional-looking photos without spending a penny!
Marketing: Get your crafts in front of many eyes by using Pinterest as your main marketing platform. It's free to use & has over 250 Million users per month, 72% of which are using Pinterest to help them decide what to buy online.
Start A Website: Starting your own website is not free but is a very cheap way to further build your brand's credibility & offer you another platform where you can sell your crafts… Even if you don't want to run a website in the early days it's still a good idea to buy the domain name for your business & reserve your business name across all the social media channels… if you want to know more about starting a website, you can read my step by step tutorial here.
Now you know that it's possible to make money selling crafts, you're going to need to some inspiration on what crafts you can make & sell.
I've found some incredible crafts that are popular in 2021 to get you started!
Let's take a look…
13 Easy Crafts To Make And Sell For Extra Money
#1

Dollar Store Days Until Christmas Memo Board
This cute DIY Chalkboard is so easy to make & is a really popular item to have in the home… you'll be able to find a charger plate like this one in a thrift store but you could even use a cute tray like this one too.
#2

Cute Triangle Pillow
Another awesome craft to make & sell is this cute pillow! It's made using scraps of fabric cut into triangles. Kim from Retro Mama even includes a free Pattern for this project that you can download & use, making it even easier!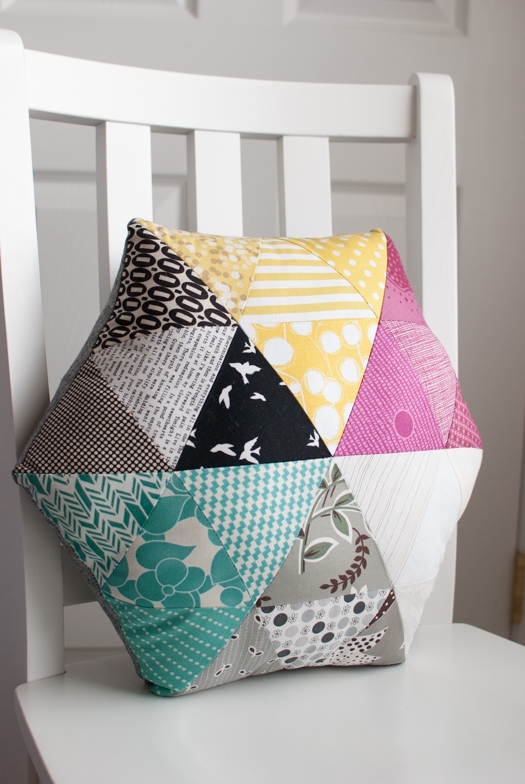 #3

Glass Fabric Magnets
You can use either scraps of fabric or scrapbook paper attached to the back of glass gems to make these pretty glass magnets.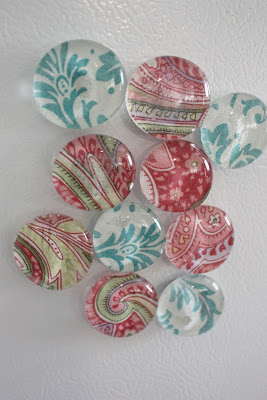 #4

Ribbon Bookmarks
These ribbon bookmarks are adorable and really practical too! You can find some cute buttons right here!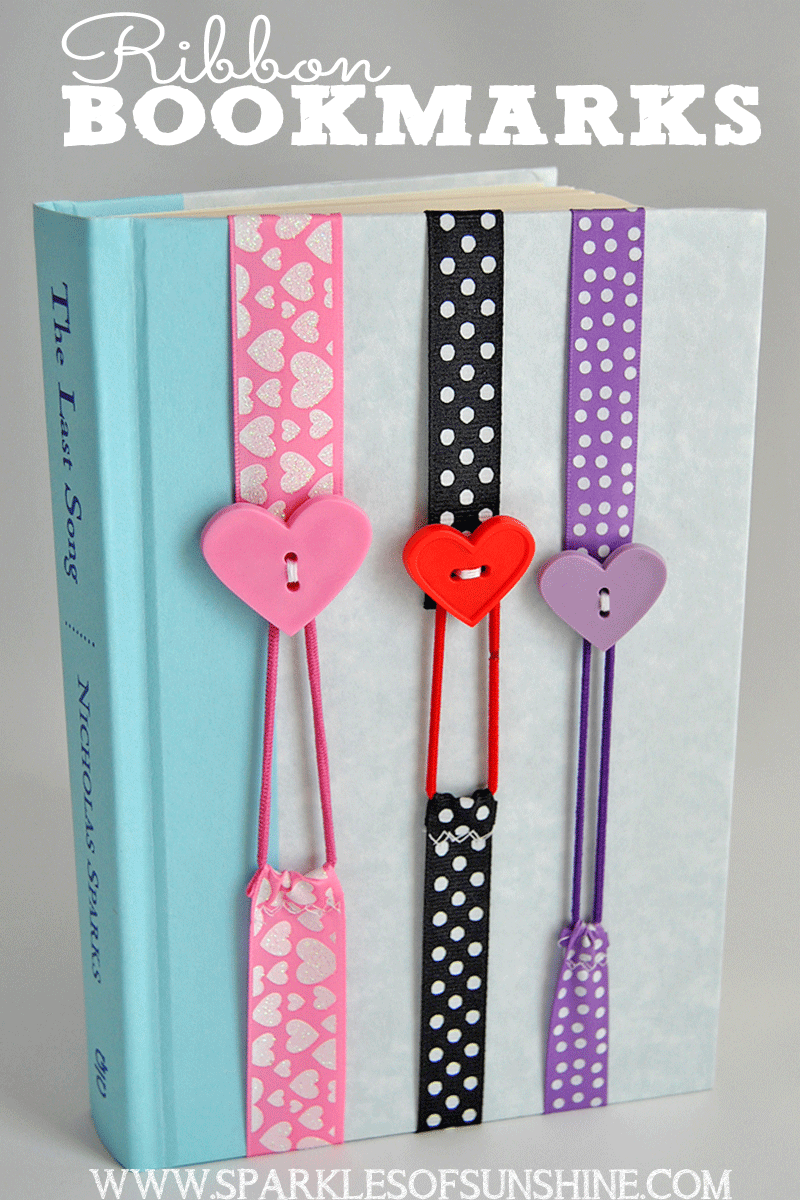 #5

Picture Frame & Message Board
These picture frames were made using items from the dollar store making them a really cheap & easy craft to make and sell!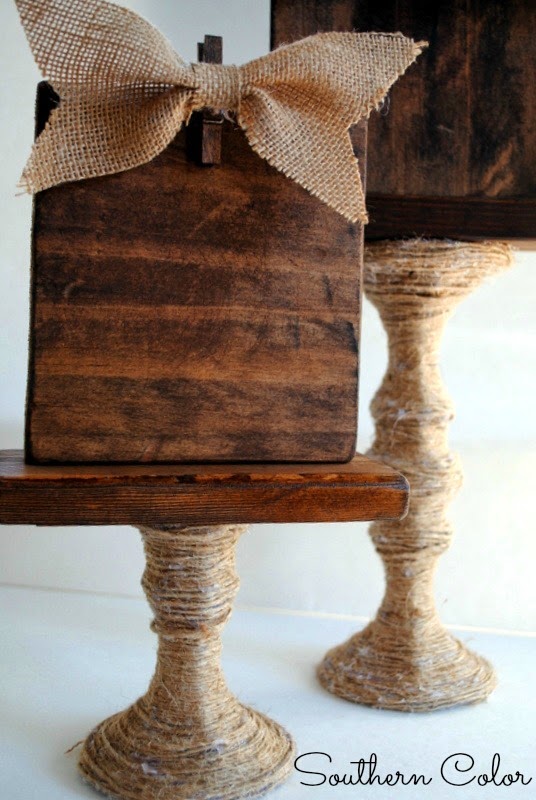 #6

DIY Pom Pom Wall Hanging
Wall hangings are so popular right now & this Pom Pom wall hanging is simply irresistible! You can get yourself some
Pom Pom makers
from Amazon really cheaply to help speed up the making process too!
#7

DIY Farmhouse Style Rustic Planters on Reclaimed Wood
This farmhouse style project requires minimal effort but looks absolutley stunning! I've found some similar wire baskets for you that are easily mountable right here!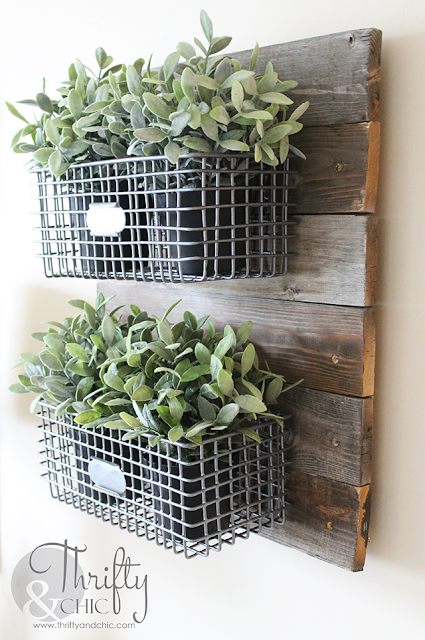 #8

Boho Tassel Pillow
How stunning is this boho style tassel pillow? You can make this craft very easily using some cheap supplies & a little sewing know-how. I've found some beautiful boho trim that would work perfectly if you wanted to make this pillow to sell here & here.
#9

DIY Macrame Curtain
Macrame is one of the most popular items to make and sell right now! The tutorial for this macrame curtain is so easy to follow, you'll be able to create this curtain & list it for sale in no time!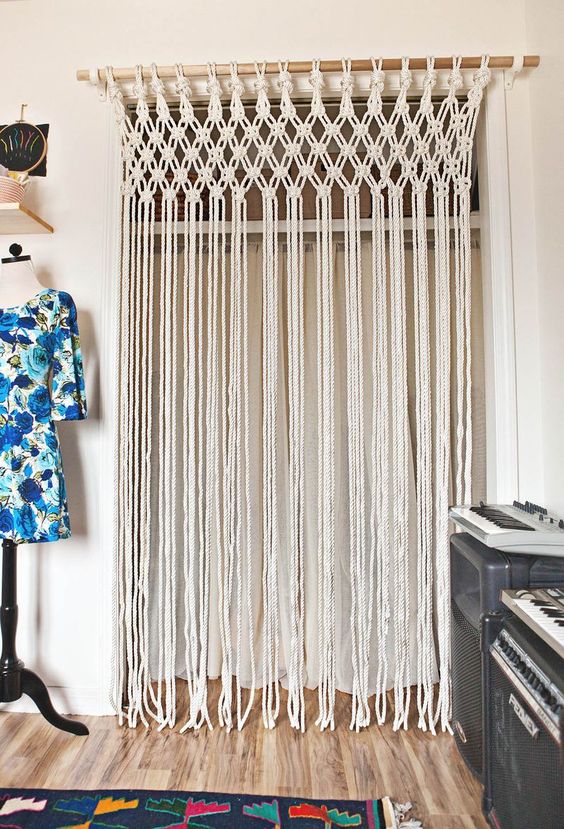 #10

Mandala Stones
These eye catching stones are so cheap & easy to make and are very popular! Be sure to check out the tutorial for some unmissable tips on how to easily paint this perfectly symmetrical mandala pattern.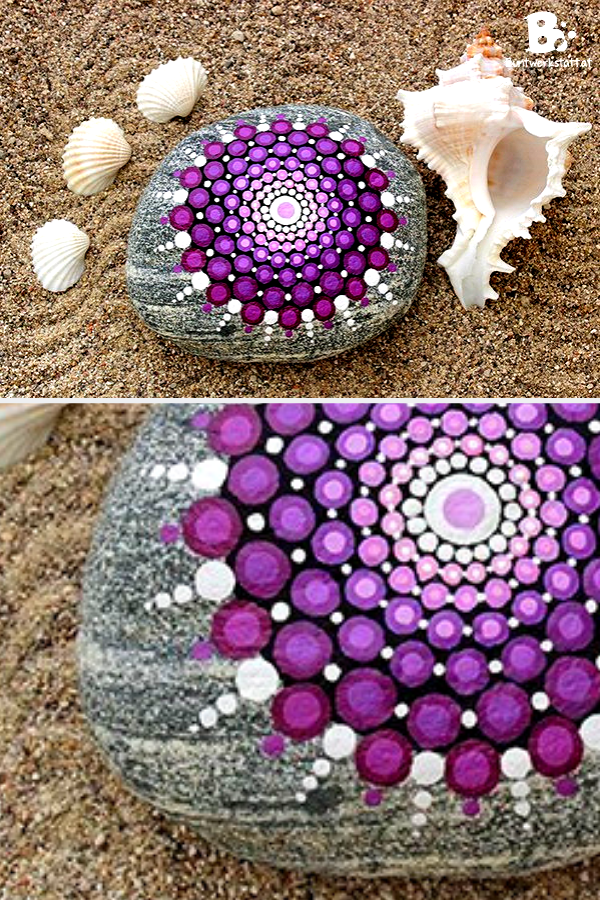 #11

Stunning DIY Lanterns
Beautiful lanterns like these are really simple to make & are guaranteed to impress anyone who sees them! You can get some pretty rhinestones
here from Amazon.
#12

Chunky Knit Planter
I was so surprised when I found out how this chunky knit planter was made! Planters like this one are really popular on Etsy right now so would make an excellent craft for you to make & sell!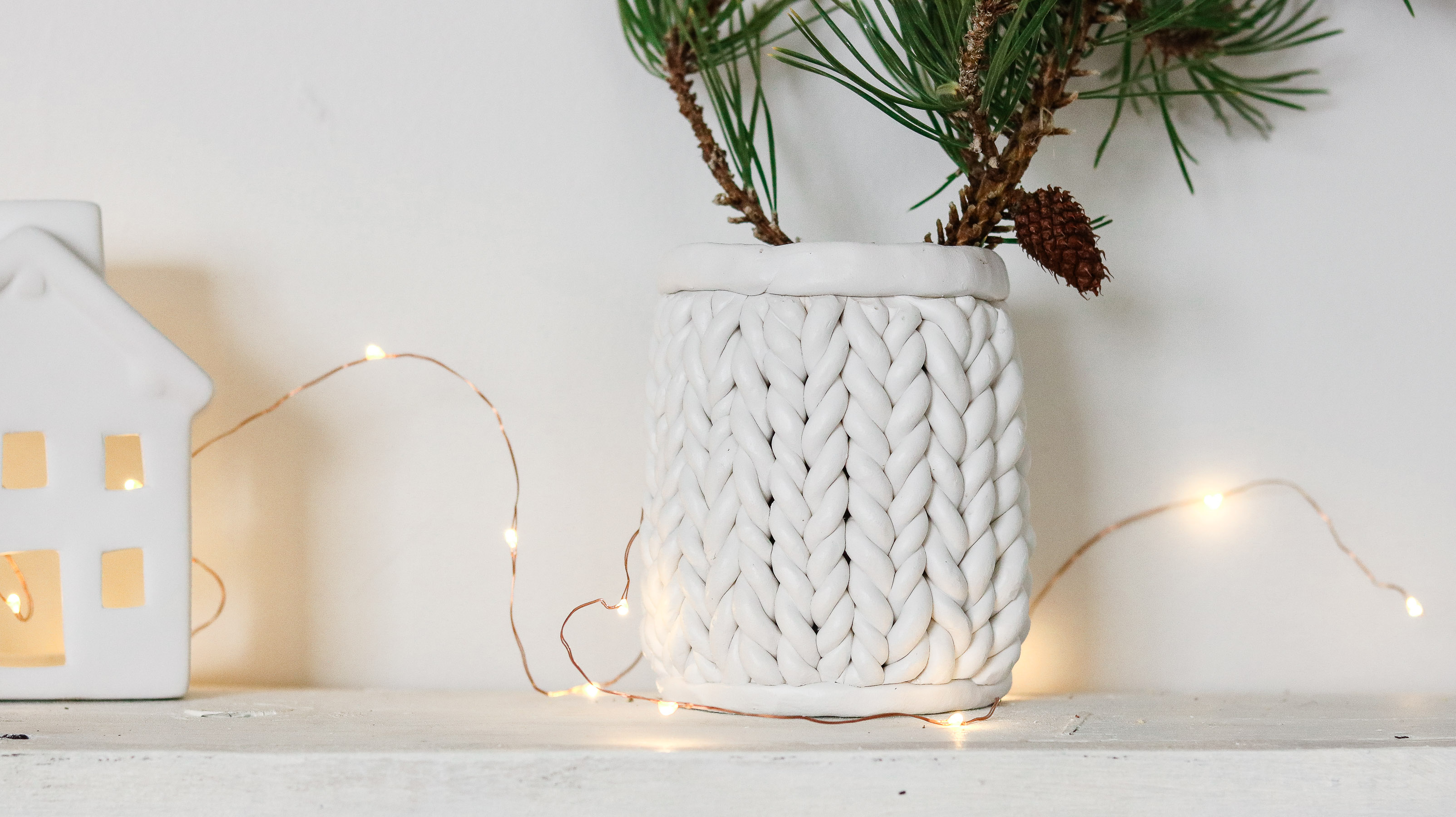 #13

Garden Lanterns
Summer is well & truly on its way which means people can't wait to get outside & start to enjoy their gardens! This makes it the perfect time to make & sell items like these stunning garden lanterns that help people make the most of the hot summer evenings…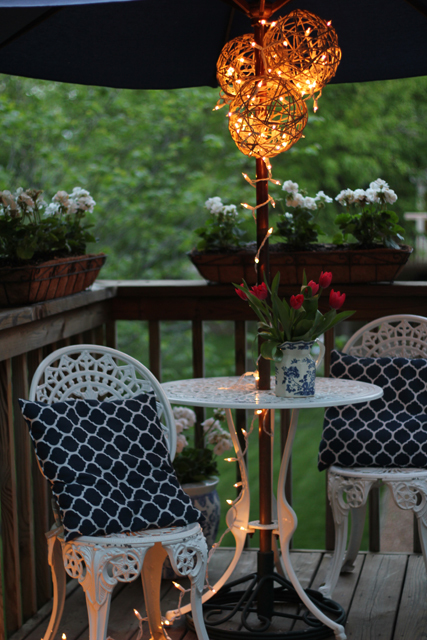 Before You Go...
I hope you've found some really useful tips & ideas from this post that will help you get started with your own craft business.
Without a doubt, starting a craft business can be both fun & challenging at the same time!
But, nothing can compare to how good it feels when someone falls in love & purchases something you've made yourself.
It makes all your hard work worthwhile!
Do you already have a craft business or have an idea for one you'd like to start? I'd really love to hear all about it!