Today we're sharing with you our DIY Pom-Pom Unicorn coaster which is one of our favorite crafts featured inside our little ebook 54 Easy & Adorable Crafts.
This coaster is super easy to make and will bring a smile to everyone's face!
It's the perfect handmade gift idea for friends and family and makes a wonderful craft to make and sell!
More Pom-Pom Coasters Featured On The Mummy Front
If you enjoy making this adorable craft you will also love our other pom-pom coaster tutorials…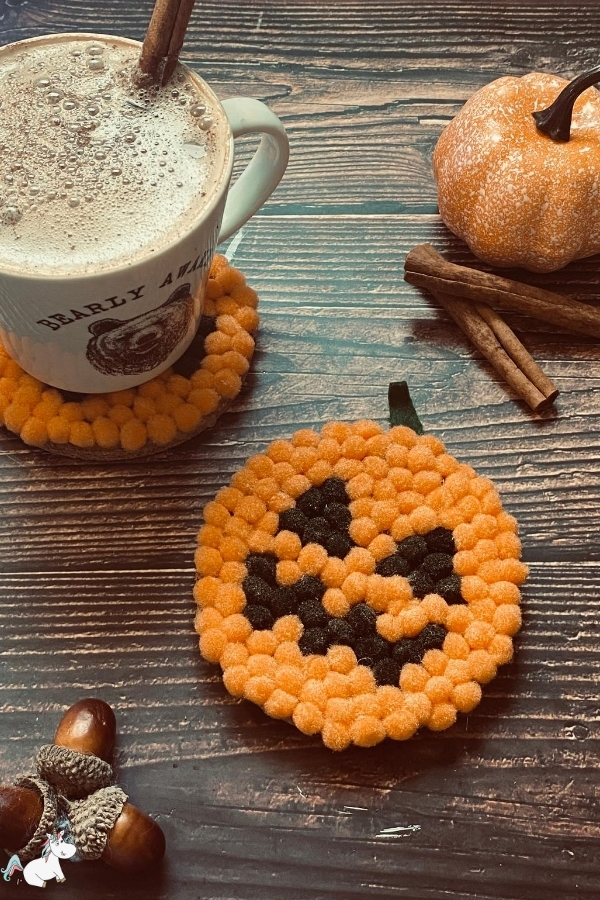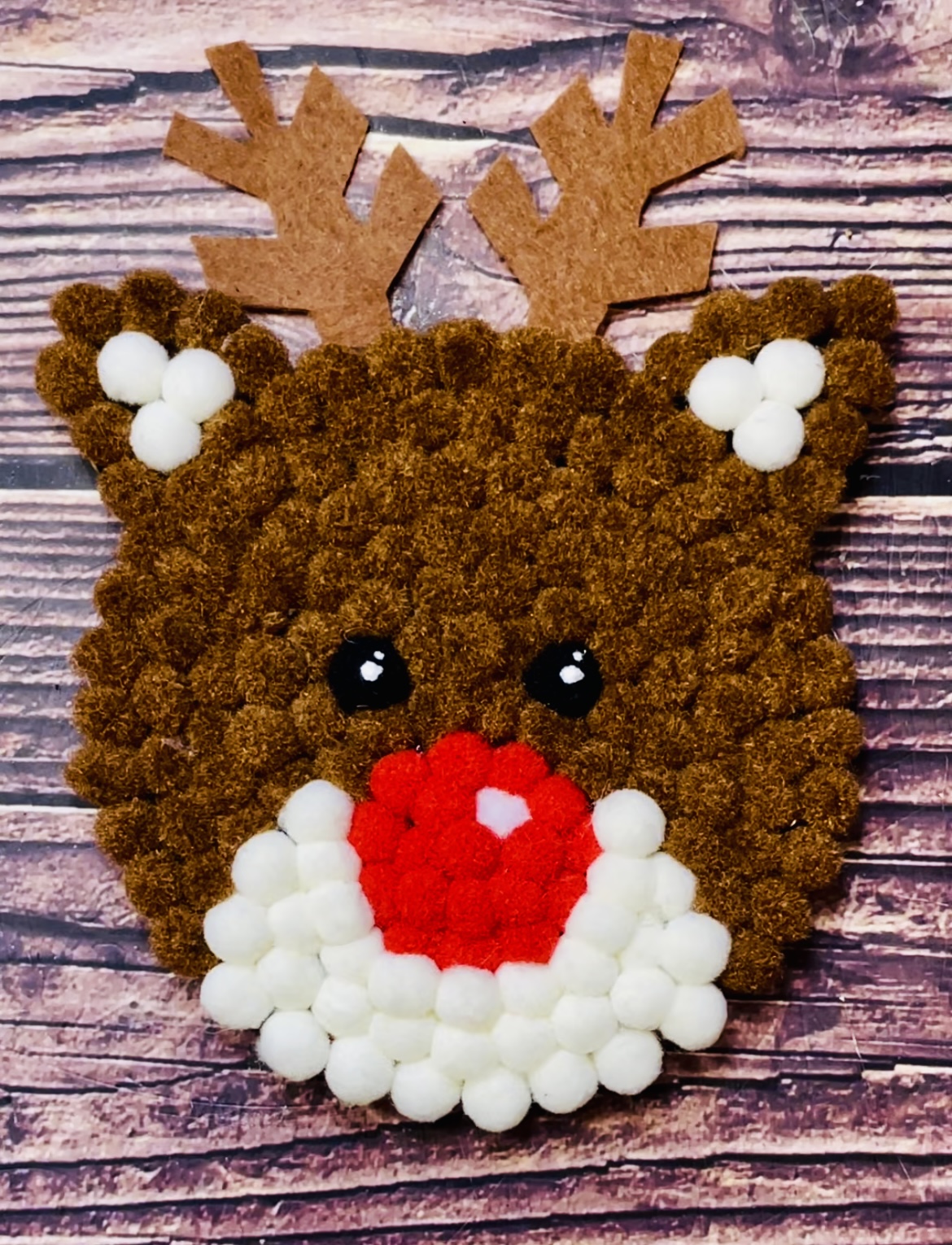 So are you ready to get started on your Unicorn pom-pom coaster?
Great! Let's dive into the tutorial…
P.S. Be sure to click here to pin this adorable DIY Pom-Pom Unicorn Coaster tutorial to Pinterest!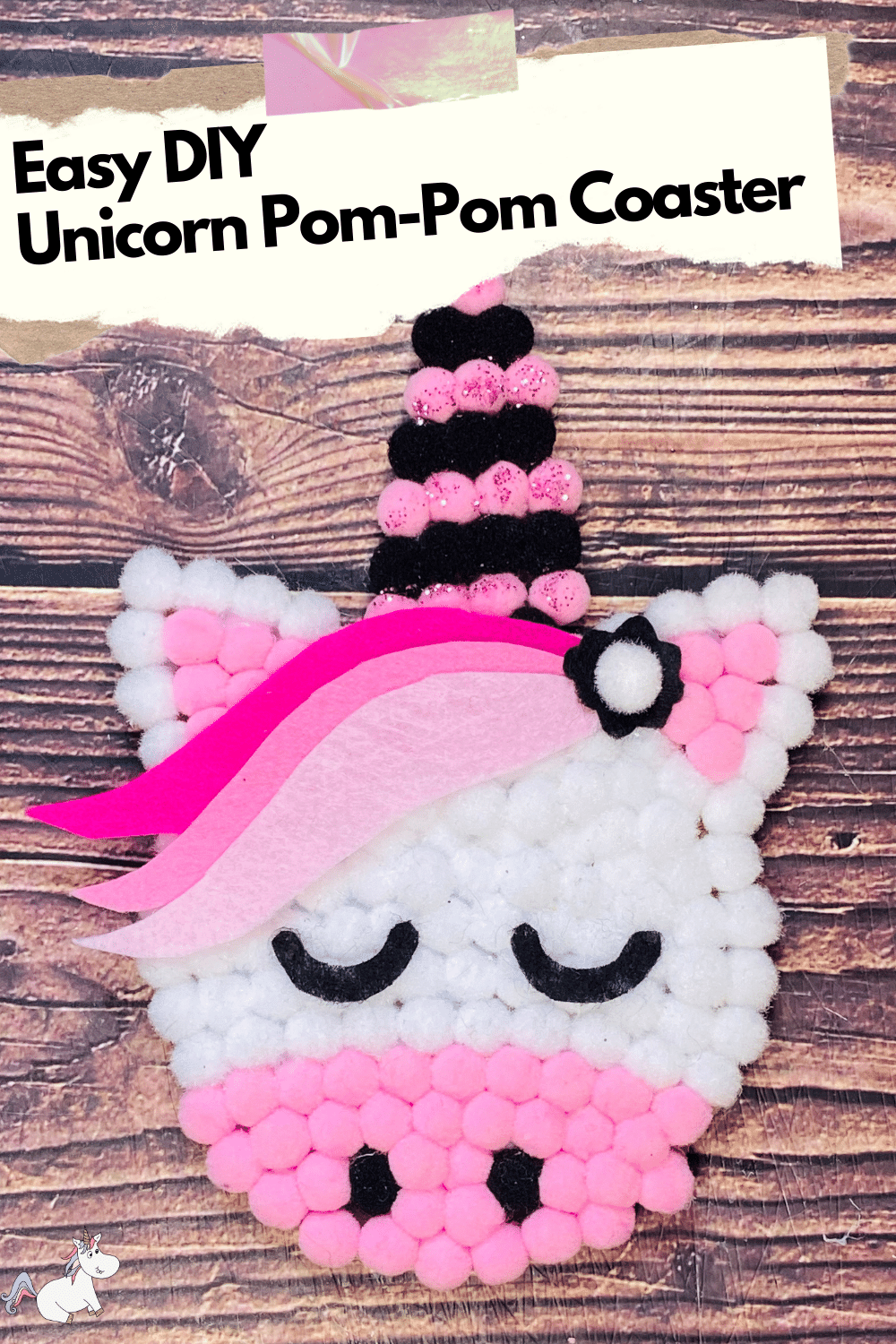 This post may contain affiliate links. See my full disclosure here for more info.
Adorable DIY Unicorn Pom Pom Coaster
Making a set of these adorable unicorn pom-pom coasters is super easy and fun!
Simply follow the tutorial below step-by-step!
We've also provided you with FREE templates that you can print off to recreate our exact design…
Get Your Free Template For This Craft
We've created a free pdf template so you can reproduce the exact design we've created.
To get your free template simply
Visit this page and sign up for our free VIP mailing list
Check your email and confirm your subscription
We'll immediately send you over our secret password that will allow you to access our library of wonderful resources so you can download and print your template.
If you're already a member you can click here to grab your template from the resource library using your password!
DIY Pom-Pom Unicorn Coaster Supplies
DIY Pom-Pom Unicorn Coaster Tools
Fabric glue
Hot glue gun and glue sticks
Printer to print free templates
Scissors
Sharpie
Template
How To Make A Unicorn Pom-Pom Coaster Step By Step
Step 1.
Gather all your supplies and print and cut out your unicorn template.
Step 2.
Place your template onto your cork sheet and draw around it using the sharpie.
Step 3.
Press and hold the sharpie over the features marked out on the template. The sharpie will mark through onto the cork so you can join up the dots to create the facial features.
Step 4.
Use the black felt to cut out the unicorn's eyes. Use the template to help you.
Step 5.
Begin sticking pom-poms onto the cork sheet using hot glue in the order shown in the image below.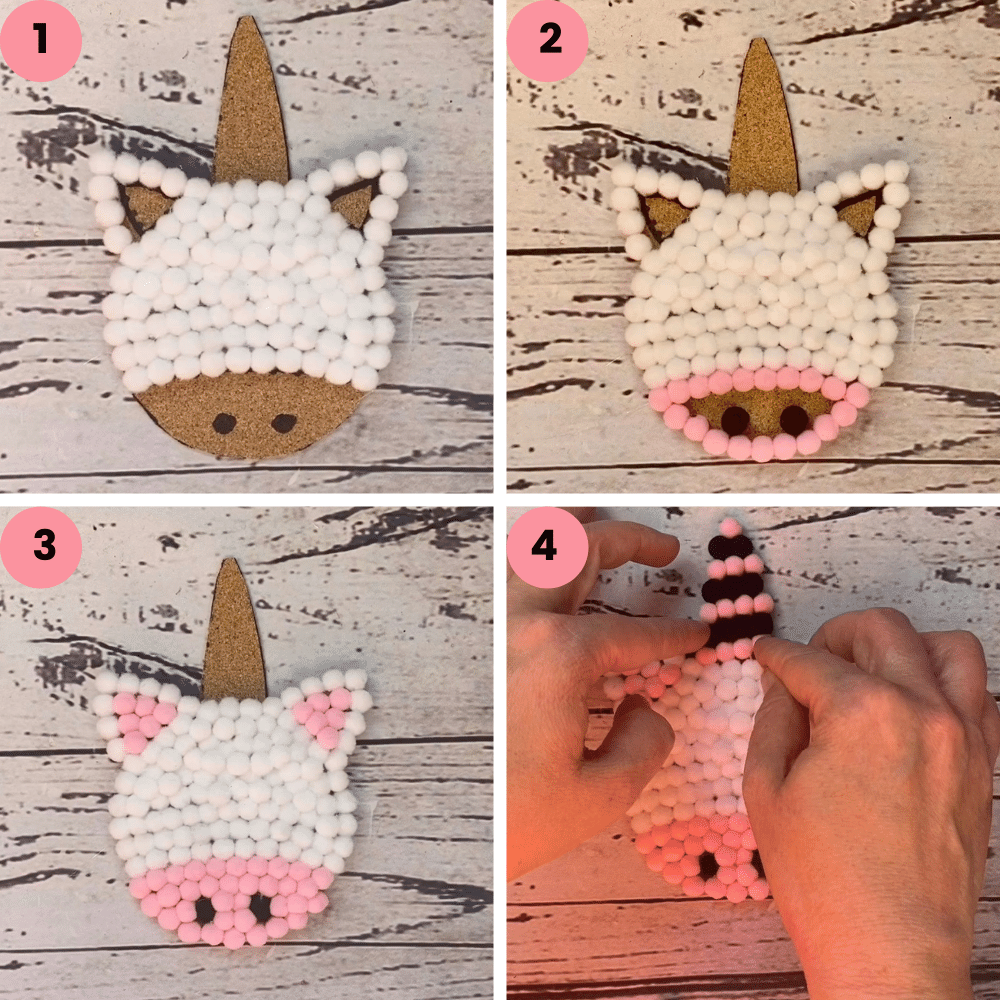 *Be extra careful with hot glue as it can burn. To be safe, use tweezers to pick up and place your pom-poms into position.
Step 6.
Use the templates provided to cut out the hairpieces using the pink felts and cut a black flower using the black felt and stick to the unicorn using hot glue along with the unicorn's eyes. Secure a pom-pom onto the top of the black flower.
Step 7.
Finish the unicorn coaster by spreading fabric glue onto the pink horn pom-poms and add a sprinkling of glitter.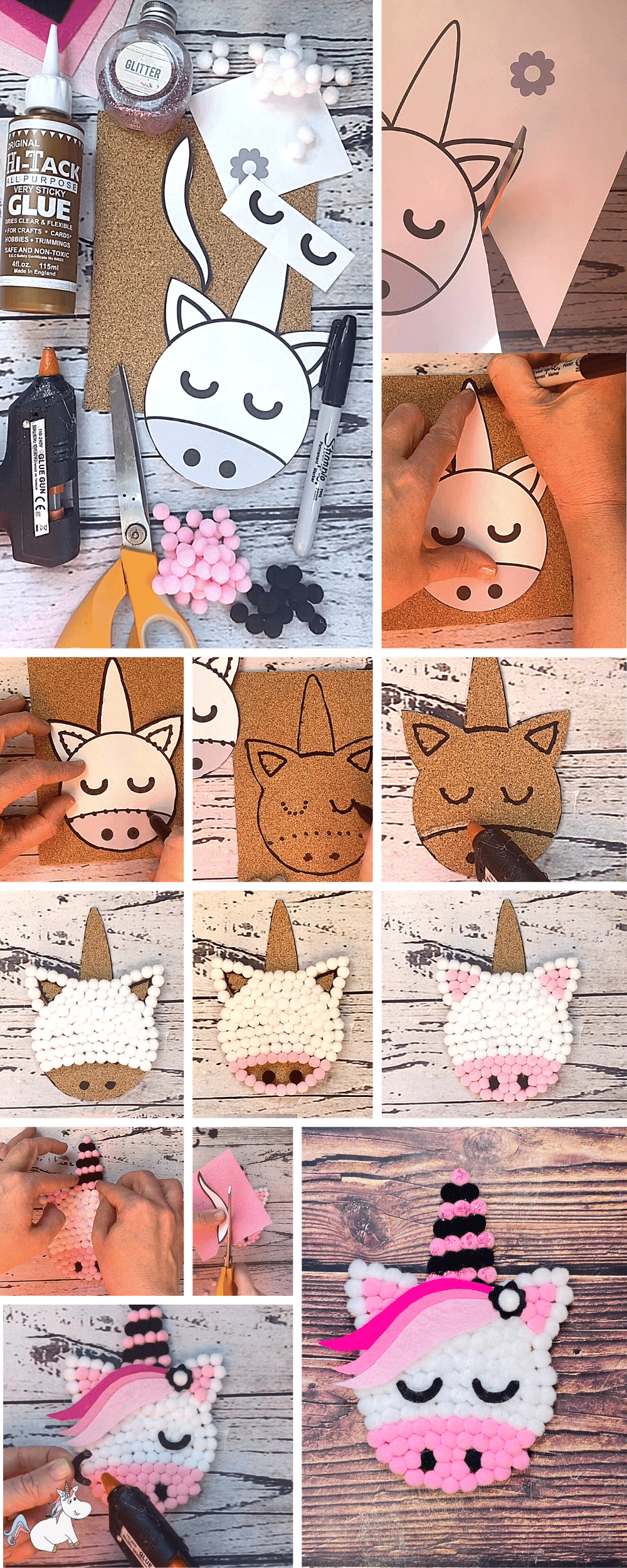 Even More Easy Crafts On The Mummy Front
If you enjoyed this article then be sure to leave a comment or share it with your friends on Facebook using the button below.
You may also like these related articles by The Mummy Front
Connect With The Mummy Front
At the Mummy Front, you're our fave person and we love nothing more than connecting with you!
Simply click here to sign up (free) for our VIP email so you'll be first to know about our new posts, offers, and more! It's totally free and you can easily unsubscribe at any time.