You will 'deerly' love these reindeer decorations!
We've picked out 13 of the best reindeer-themed holiday decorations for you.
Whatever color scheme or decoration theme you are planning this holiday season, it wouldn't be complete without Rudolph or one of his festive friends!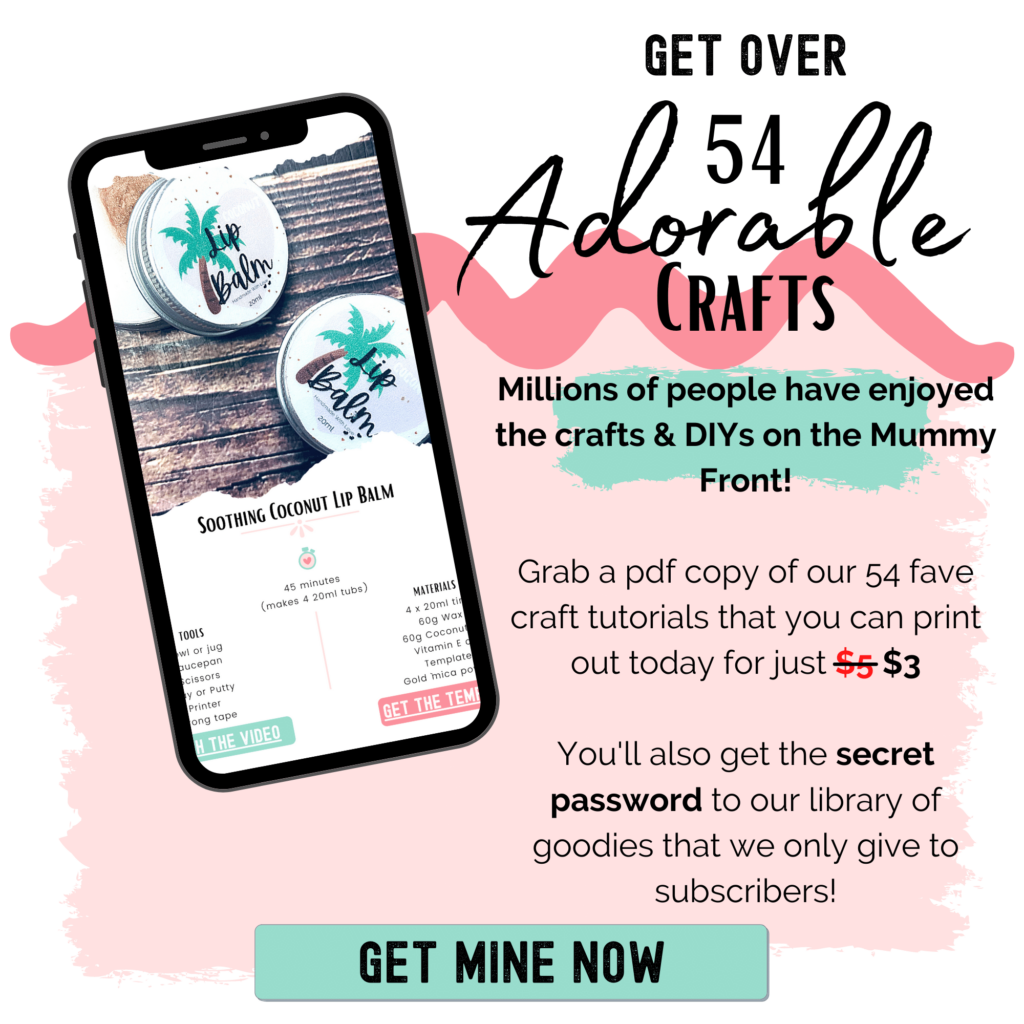 What Reindeer Decorations Are Best?
You have so much choice when it comes to reindeer decorations, whichever you choose, they're the perfect way to spread some holiday cheer!
We know you'll be sure to adore them as there's something in our list to suit every taste, from sparkly and beautiful, to rustic and homemade.
We've chosen decorations for every setting, so whether you're looking for indoor, outdoor, window, or table decorations, good news…
We can help you create your very own festive winter wonderland that the whole family will love!
P.S. Don't forget to Click Here to save these adorable Reindeer Decorations to Pinterest!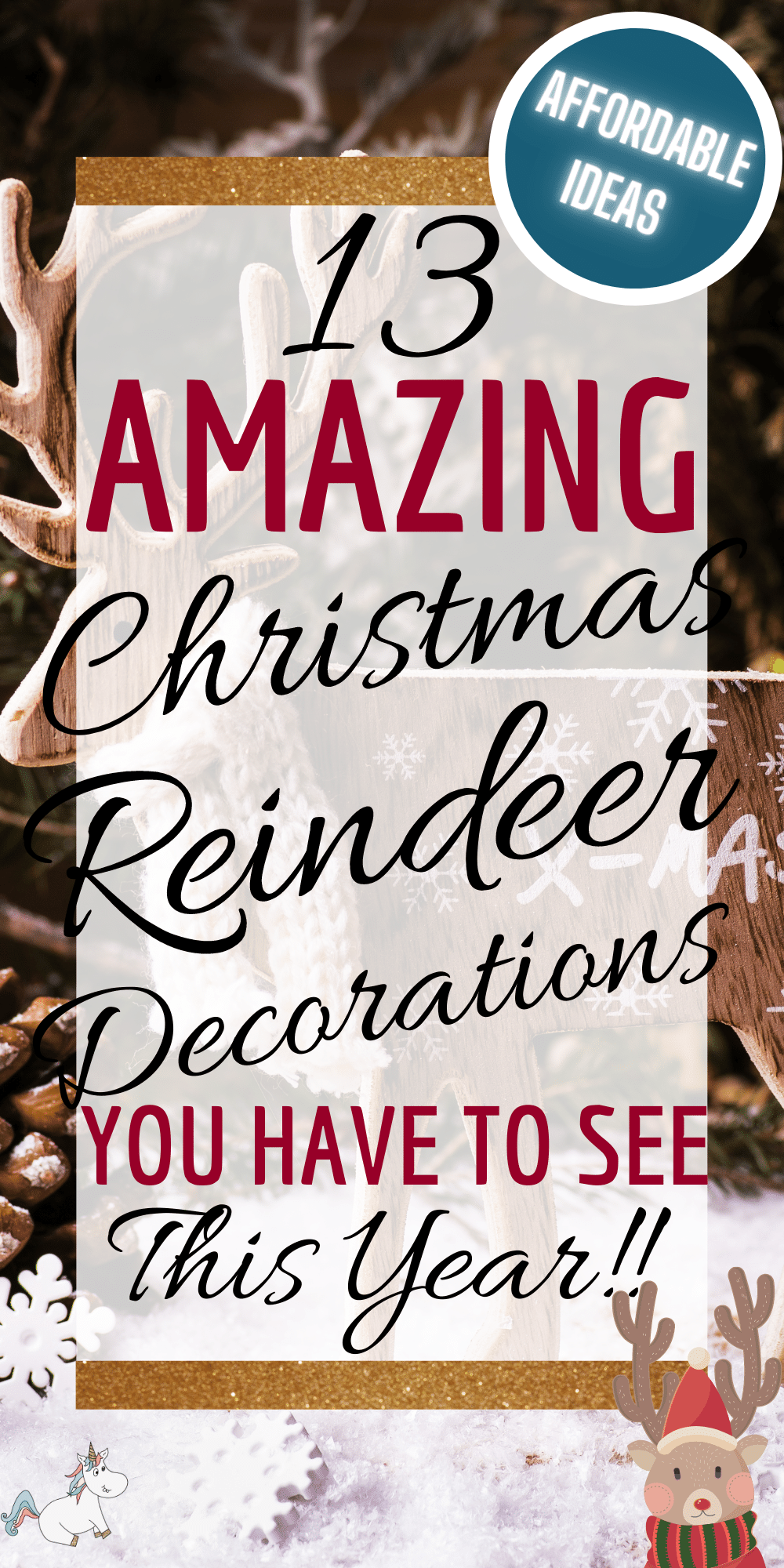 This post may contain affiliate links. See my full disclosure here for more info.
13 Adorable Reindeer Decorations
1. Standing Reindeer Ornaments
Perfect for adorning your fireplace mantel, dining, or coffee table.
These super sparkly reindeer ornaments will twinkle in the light and add some glitz and glam to your holiday decorations this year!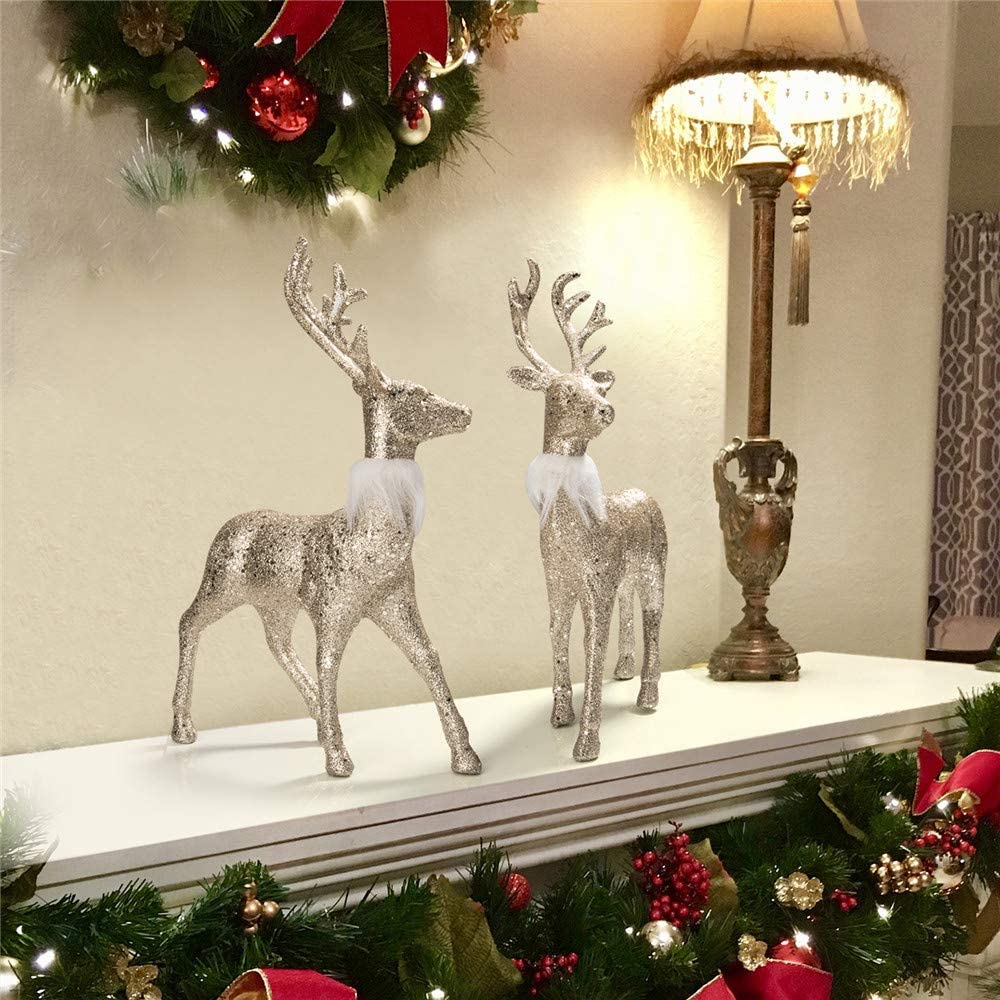 2. Reindeer Yard Decorations
A family of reindeer to display outside your family home, these eye-catching statues come complete with warm white lights and beautiful bright red bows.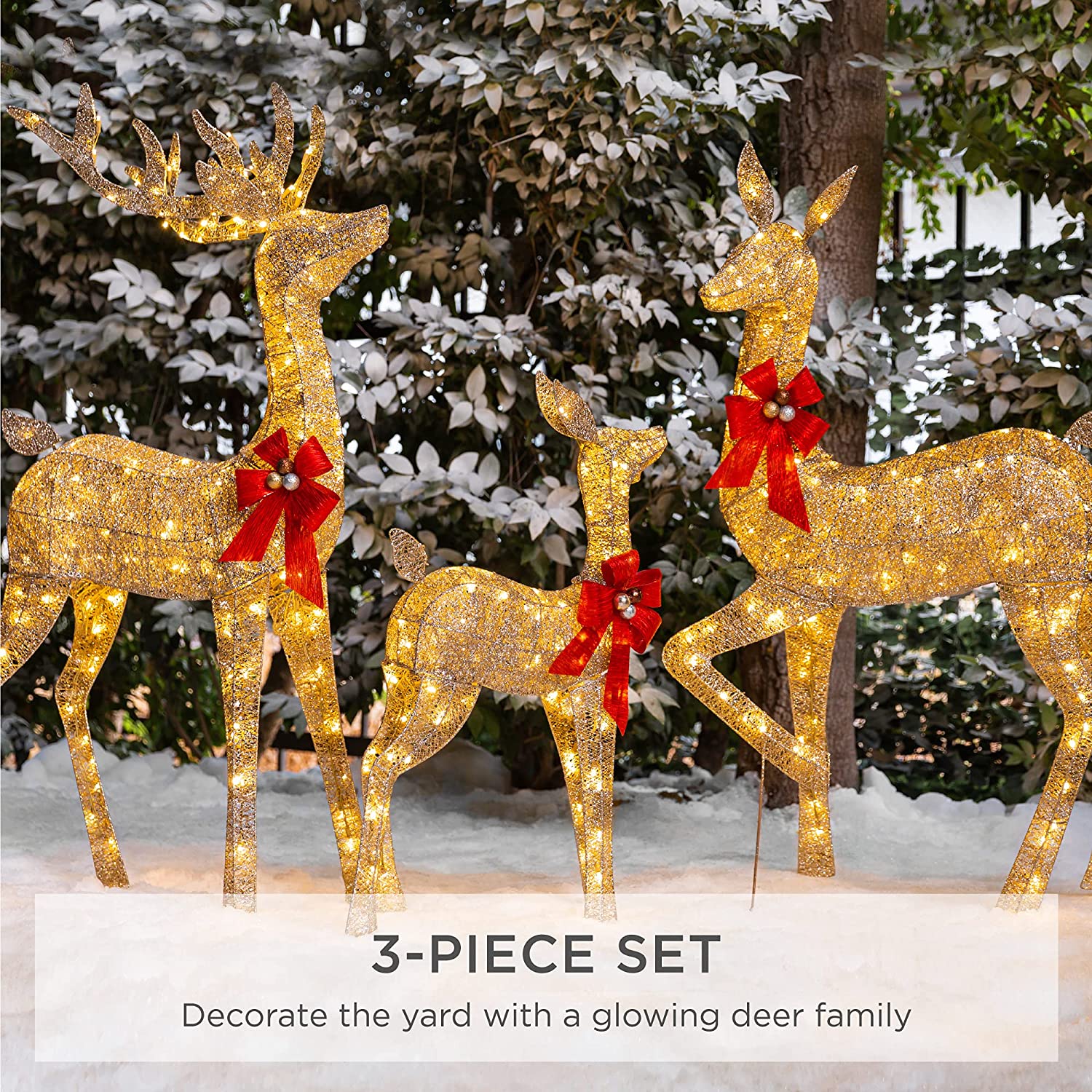 3. Reindeer Window Silhouette
Brighten up your windows this Christmas with this light-up reindeer window hanging. It comes pre-assembled!
And the best thing?
You also get a wonderfully festive light-up Christmas bell decoration too!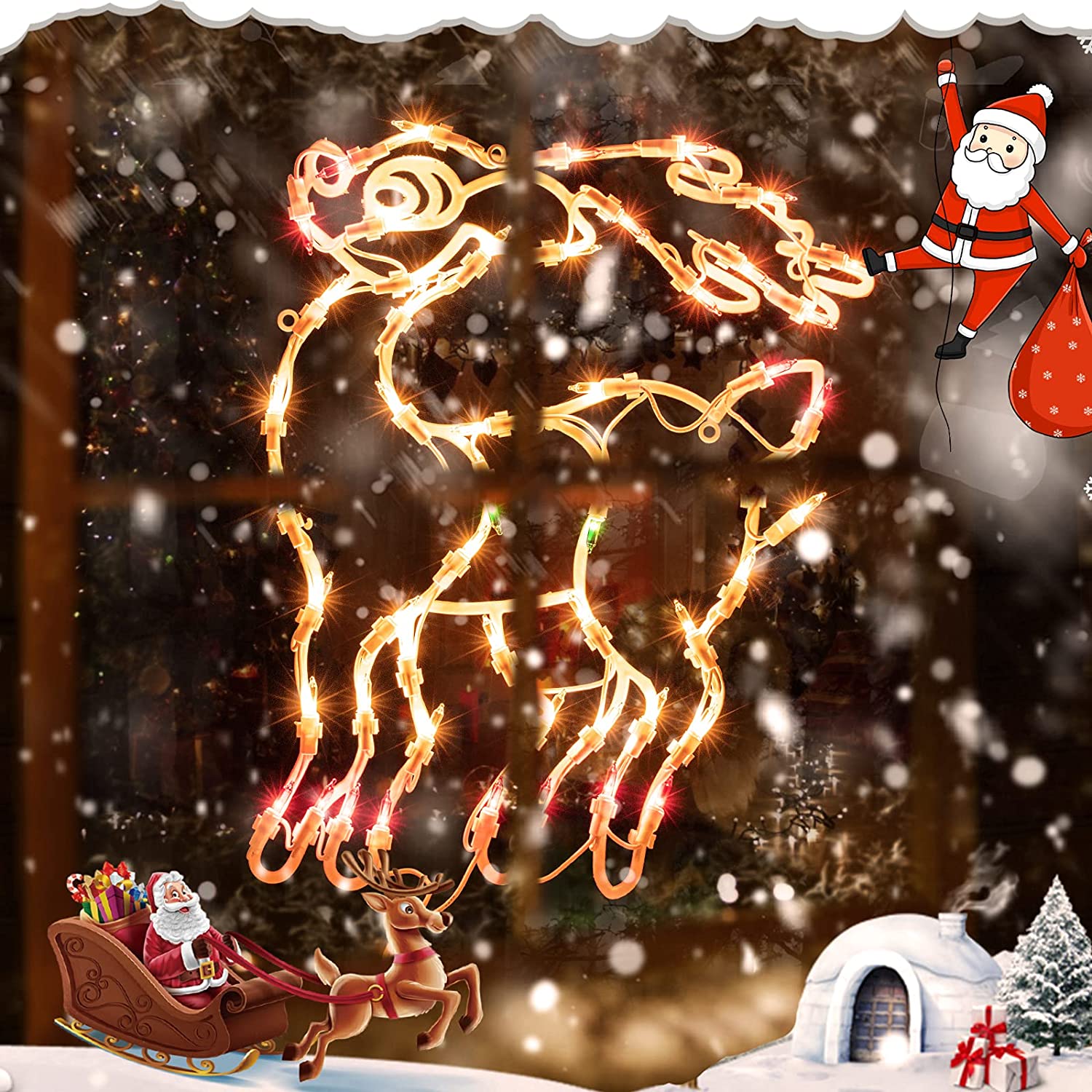 4. Sherpa Fleece Throw Blanket
Snuggle up and get cozy! Swap out your regular throw with this super fluffy reindeer-themed one!
Perfect for those dark winter evenings in front of the TV with your loved ones!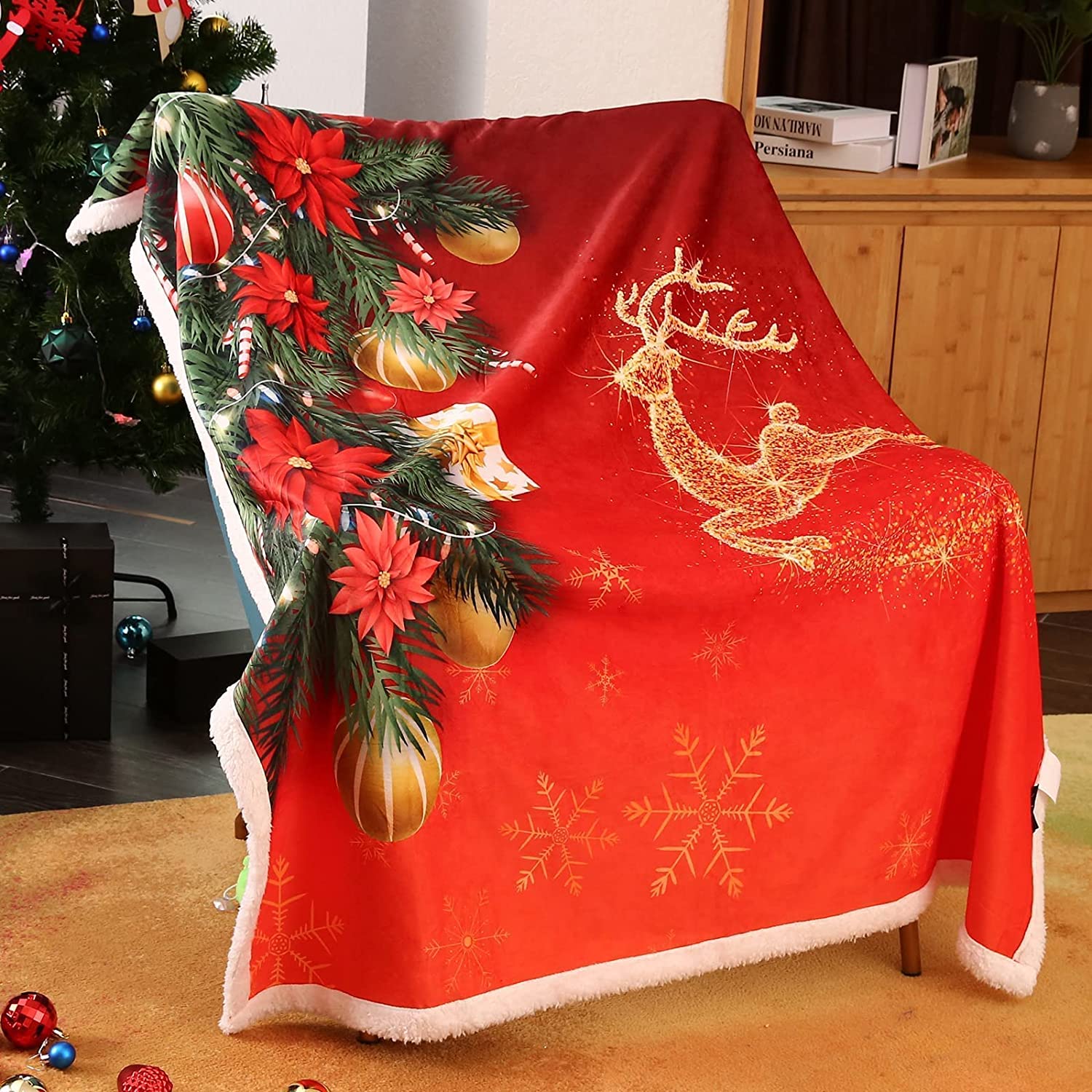 5. Car Reindeer Decoration
Spread the holiday spirit wherever you go with this super festive reindeer decoration for your car!
With LED lights and a bright red nose, I know you will love this!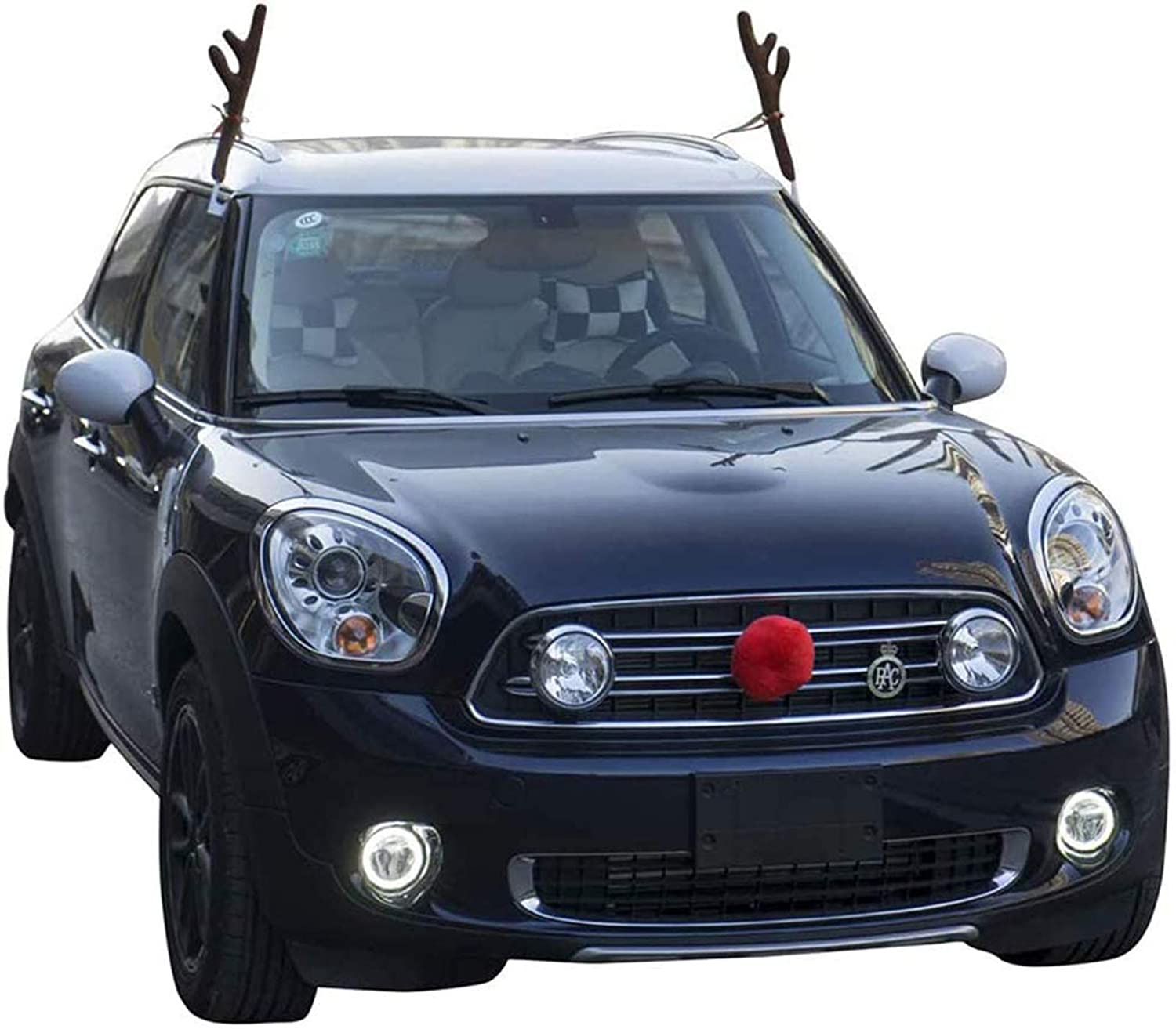 6. Cute Felt Reindeer
These adorable little felt reindeer will be a great addition to your holiday decor. The neutral colors will blend seamlessly with any color scheme and they come with a lovely tiny silver bell too!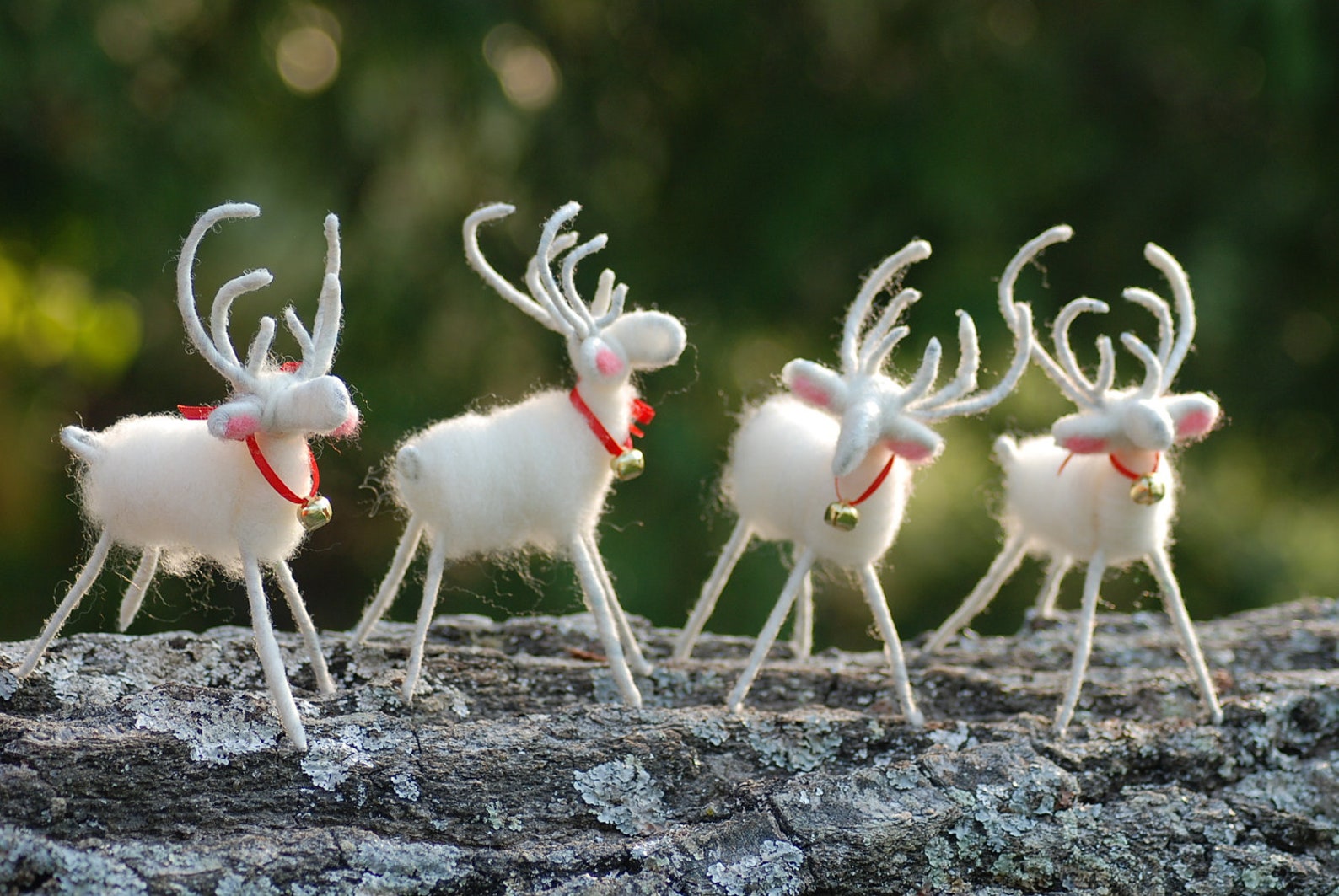 7. Wooden Reindeer Ornament
You will love this wooden reindeer ornament, the perfect addition to your fireplace mantel to welcome Santa Claus as he arrives down the chimney!
Available in a choice of 3 finishes, all including a super cute red nose!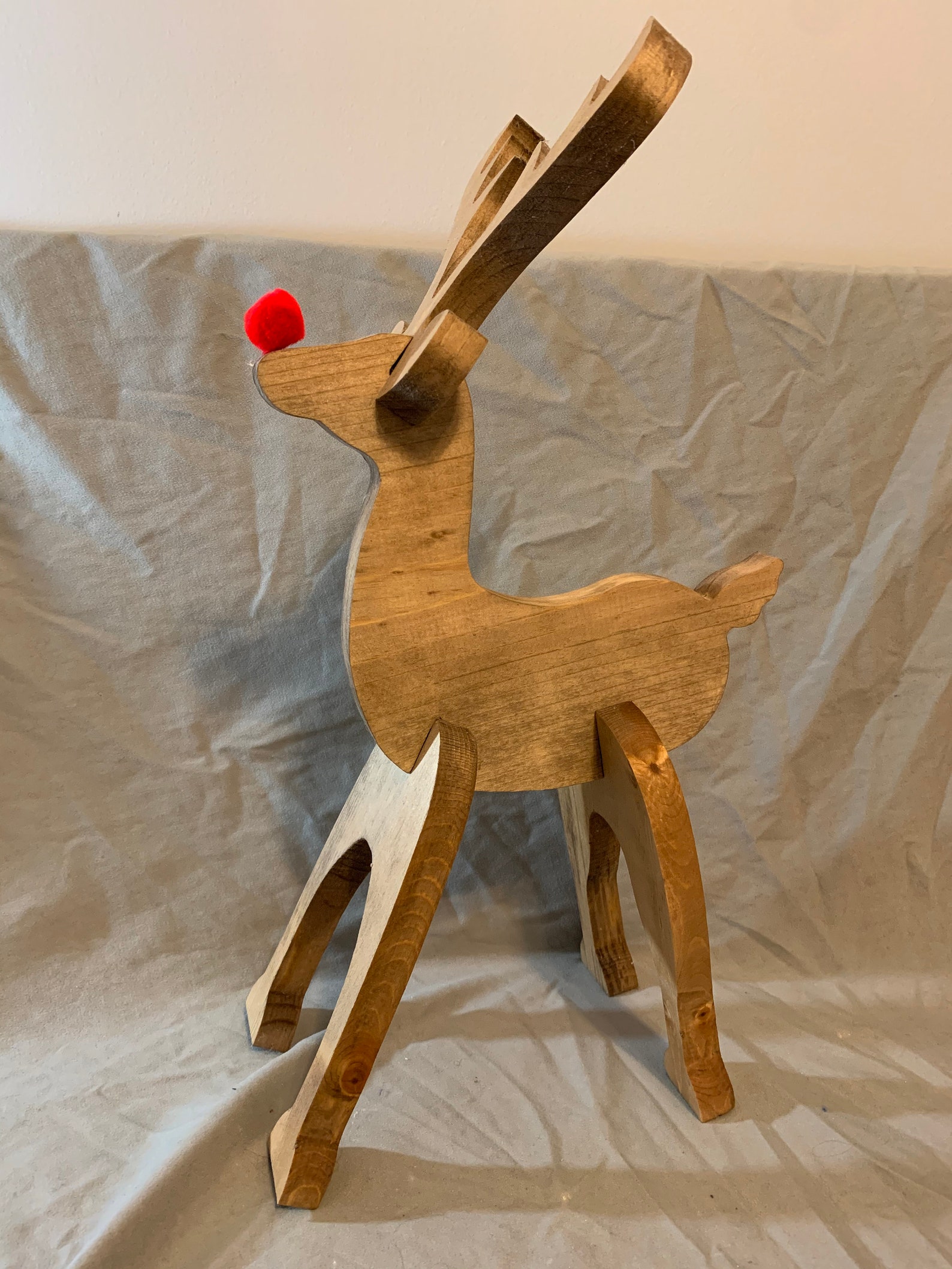 8. Caroling Reindeer
These are amazing! A group of 5 handmade, needle felted reindeers ready to sing some Christmas carols to your whole family!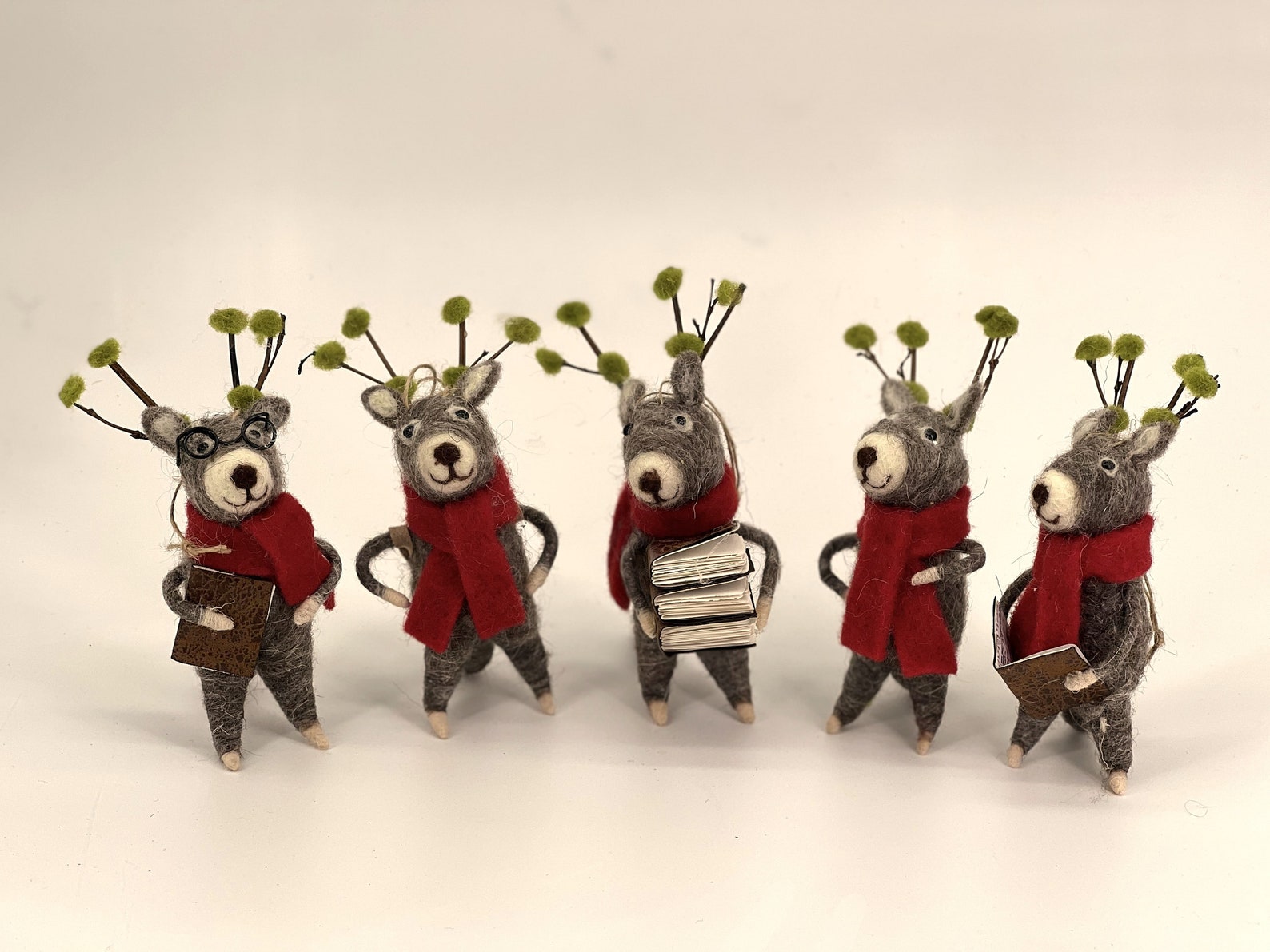 9. Rocking Sleigh Decoration
The kids will love making Santa Claus and his reindeer rock to and fro!
Great as a table centerpiece, its neutral color scheme will complement any decor. You can get free standard shipping too!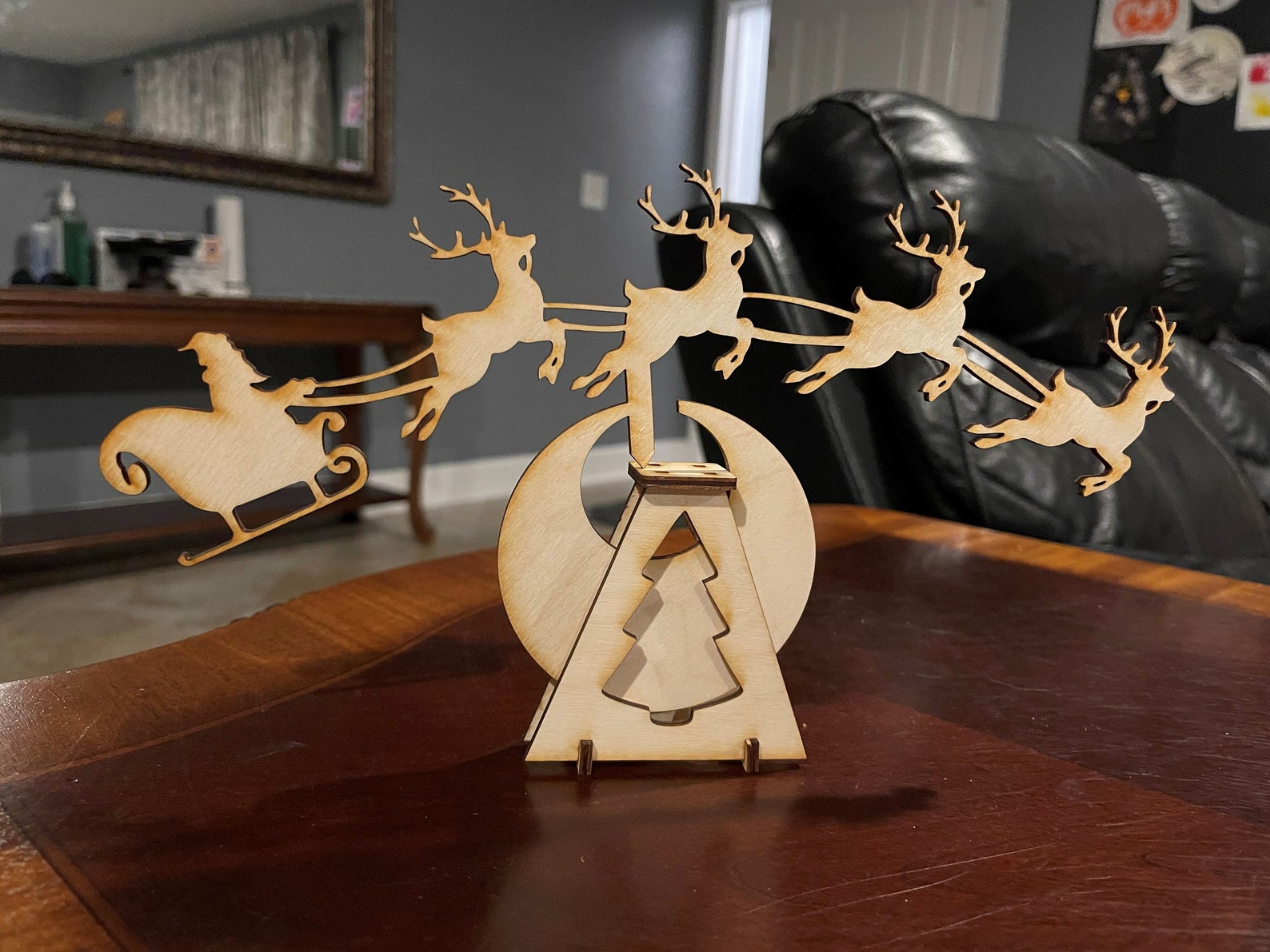 10. Rustic Log Reindeer
This beautifully made rustic log reindeer will bring festive cheer to your yard or porch for sure!
Handcrafted with a bright red nose, your reindeer will truly be one of a kind! Free standard shipping here too!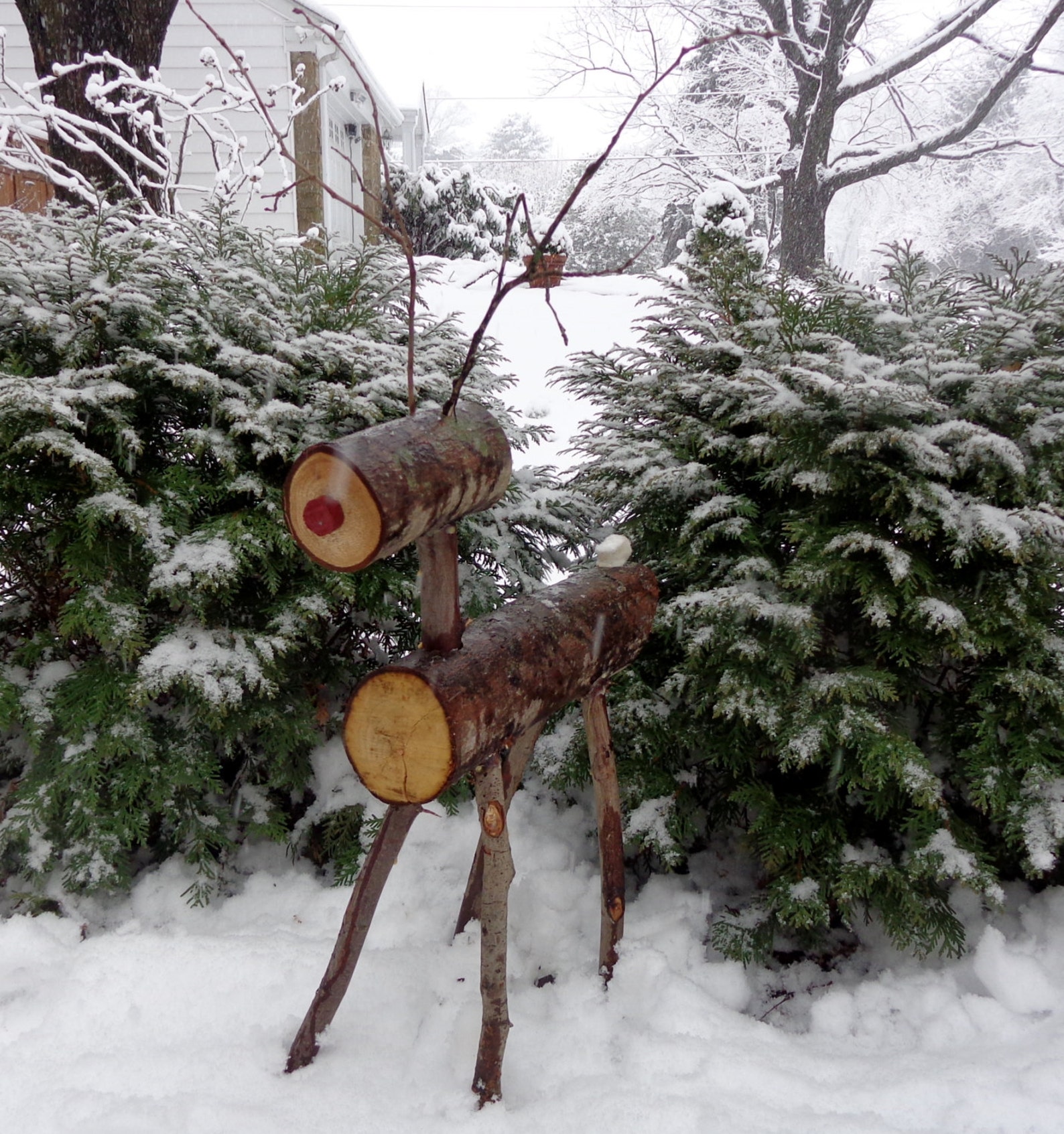 11. Cute Personalized Reindeer Family Ornament
Hang these from your Christmas trees to wow and delight the whole family. This lovable reindeer family will glisten in the lights, adding some sparkle to this joyous time of year!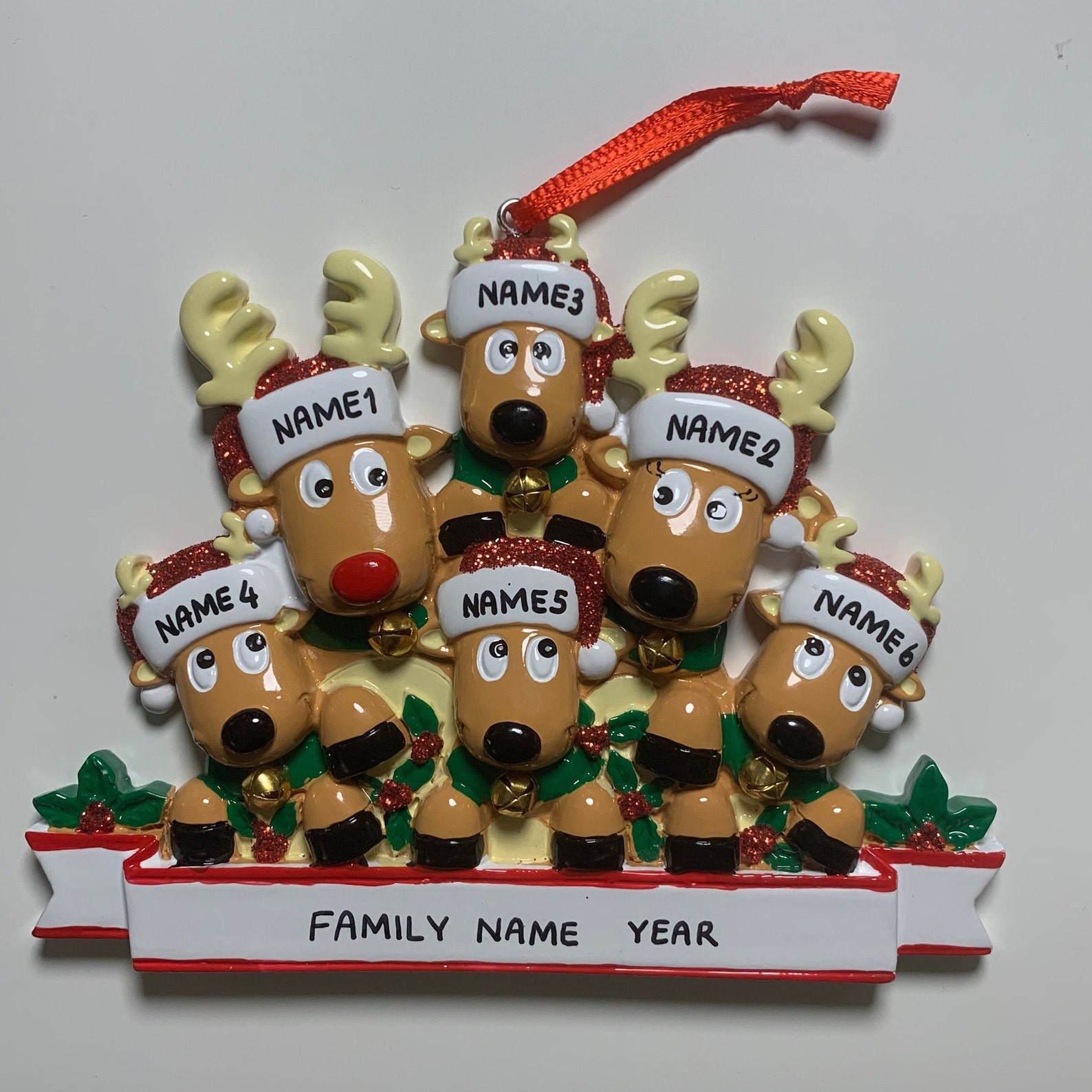 12. Rustic Christmas Coasters
Make your coffee table extra festive this Christmas with this set of rustic reindeer coasters. Perfect for a laid-back, rustic theme.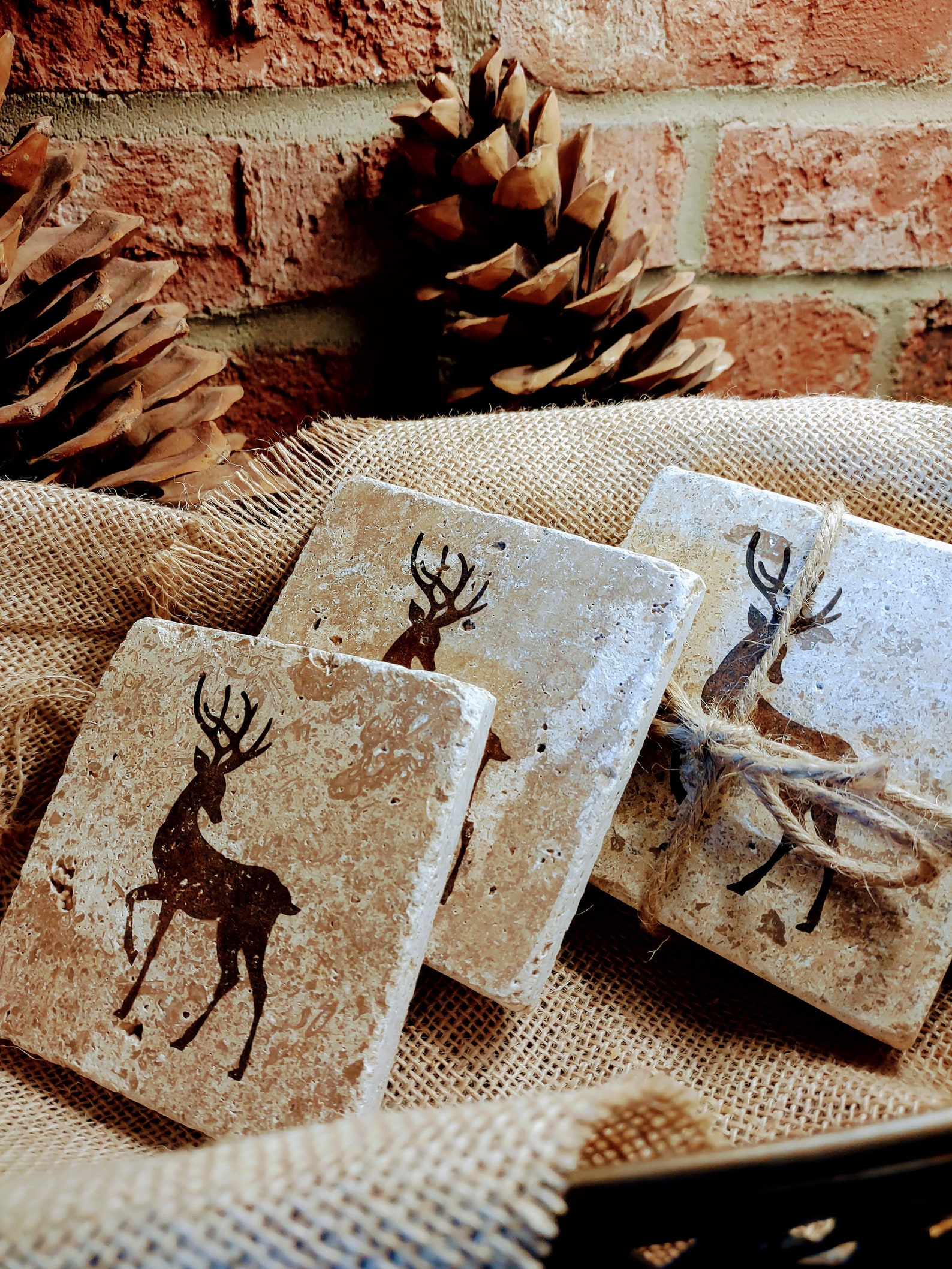 13. Knitted Christmas Tree Decoration
Just take a look at this! Oh my gosh isn't he adorable?
Hang this knitted reindeer from your Christmas tree or anywhere you like and I can guarantee you will just fall in love!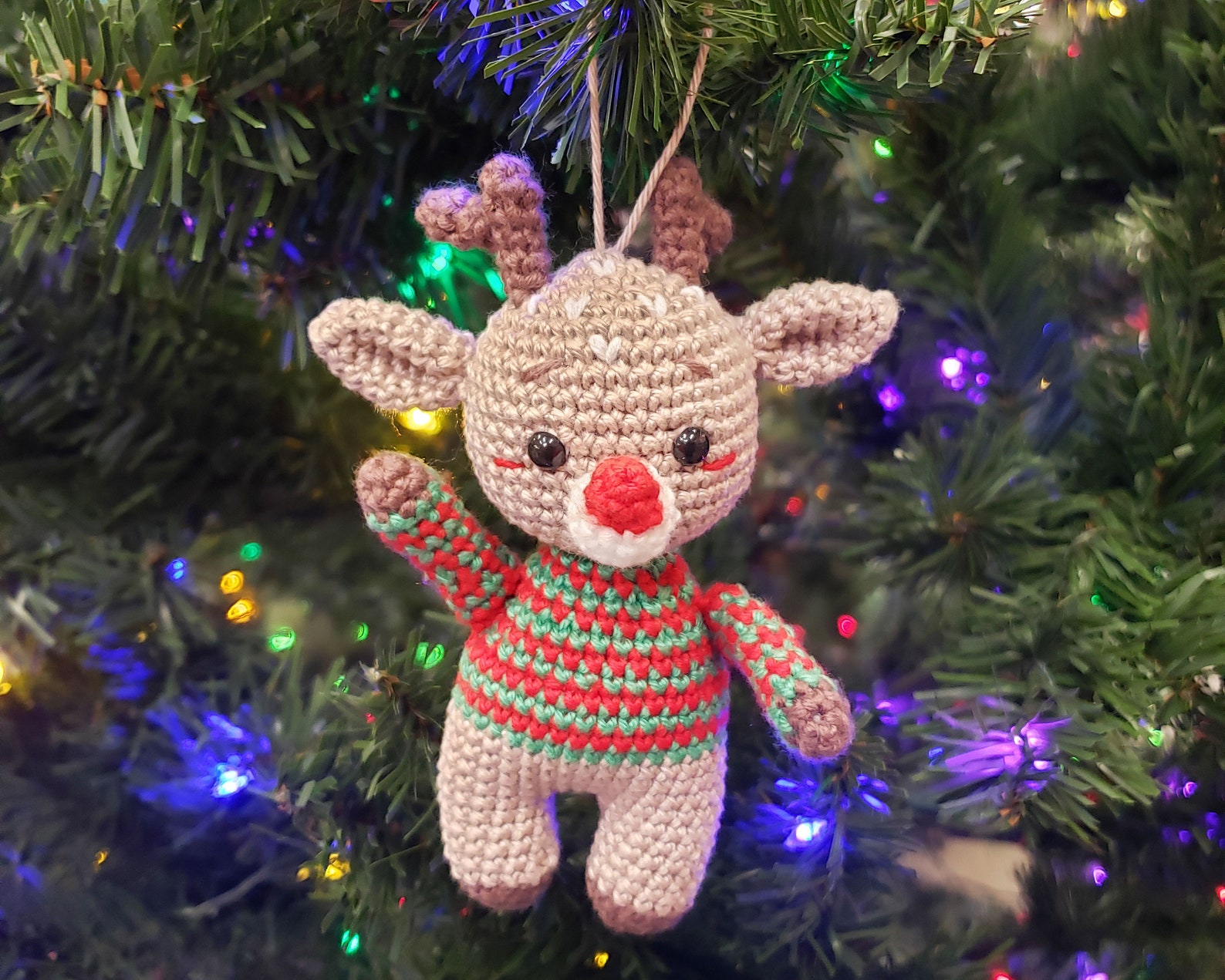 More Festive Articles On The Mummy Front
Here at The Mummy Front Christmas is our fave time of year!
We love to share the best Christmas ideas with you and think you'll love these Christmas articles…
Before You Go...
If you enjoyed this article be sure to share it with your friends on Facebook using our button below!